Gerardo Hernandez, Antonio Guerrero, and Ramon Labanino are the three Cuban spies released by Obama as a party of his 'normalizing' relations with communist Cuba. Gerardo Hernandez, Antonio Guerrero, and Ramon Labanino were arrested in 1998 on suspicion of attempting to infiltrate US government facilities. Of course now, these Cuban spies mission is done as the communist Democrat under the Obama-Jarrett regime have inflated the US government on their own.
Gerardo Hernandez, Antonio Guerrero, and Ramon Labanino were also a part of the La Red Avispa, or the Wasp Network. Better known as the Havana Five in Cuba. These three, plus two other Cuban spies snuck into South Florida in the late 1990s.
Gerardo Hernandez was serving a double life sentence. Now, thanks to Obama-Jarrett coddling dictators like Castro, Gerardo Hernandez, Antonio Guerrero, and Ramon Labanino will return home to Cuba as heros, instead of a rotting corpse. This must be part of Obama's fundamental transformation of America.
Meet the Cuban spies freed by Obama
The media of course wouldn't tell you anything about these three Cuban spies. Instead, they are focusing on the release of Alan Gross. But think about this. Why was Obama so willing to trade three Cuban spies for Alan Gross, yet didn't even bother to lift a finger to try and get Andrew Tahmooressi released from a Mexican jail where he was held and abused for over 200 days.
Read more
Obama isn't a very good deal maker. He traded three Cuban spies who were convicted in this country of a conspiracy to commit murder for Alan Gross and normalized relations with the communist nation of Cuba. Of course, Obama giving up three Cuban spies convicted of conspiracy to commit murder isn't very newsworthy as all the media's stories are about Gross and the new relations with Cuba.
Media not reporting the 3 Cuban spies POTUS released today were convicted of conspiracy to commit murder. Crickets. #tcot #lnyhbt

— Ron Christie (@Ron_Christie) December 17, 2014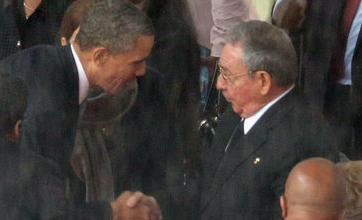 Obama gives Cuba back three spies convicted of conspiracy to commit murder
Alan Gross is no Bowe Bergdahl, but this is a lot like the trade of five dangerous Gitmo Muslims for the deserter of Bergdahl.
Read more
U.S. officials are now claiming North Korea is behind Sony hacking. So the so called 'Guardians or Peace' are from North Korea? It's hard for me to believe that such a backwards country like North Korea would be capable of hacking Sony, or any big time corporation.
#BREAKING North Korea behind Sony hacking, source tells USA TODAY http://t.co/JXJ4dj8c6m

— USA TODAY (@USATODAY) December 17, 2014
JUST IN: North Korea is behind Sony hack, U.S. officials say http://t.co/kAxLvY7zZr via @PeteWilliamsNBC pic.twitter.com/ye9b5kw87e

— NBC News (@NBCNews) December 17, 2014
Of course we should have wiped North Korea off the map decades ago. I guess this is all the result of coddling North Korea like Obama (and Bush) do to Iran.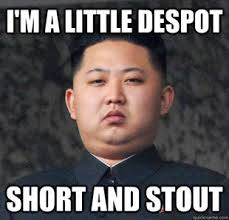 North Korea behind Sony hacking
Sony has cancelled the Christmas release of The Interview giving terrorists yet another victory. Too bad, I actually wanted to see The Interview too. Terrorists threatened to carry out a 9/11 style attack on movie theaters all over the country if the movie aired. Now, I guess we don't have to worry about that on Christmas. Who in the hell cares about Kim Jong Un anyway?
Usually you see this kinda of reaction if a movie dares to mock a Muslim, but Kim Jong Un? The North Koreans are starving and have no electricity at night. How could they possibly be the hackers behind this whole Sony fiasco?
In light of the decision by the majority of our exhibitors not to show the
film The Interview, we have decided not to move forward with the
planned December 25 theatrical release. We respect and understand our partners'
decision and, of course, completely share their paramount interest in the safety
of employees and theater-goers.
Of course, Sony tried to play the victim.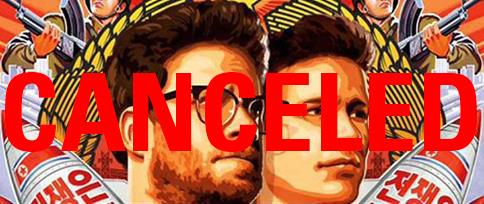 Sony cancels Xmas release of The Interview – terrorists win
F' you Sony for bowing to terrorists.
Read more
While communists like Obama and Raul/Fidel Castro may love Obama's deal with the devil to normalize relations with Cuba, Cubans in American aren't loving it. Take for instance the Cubans in Miami's Little Havana community. They took to streets and protested Obama and Castro's new love ring. Of course, these Cuban protesters, unilke the anti-cop thugs didn't steal anything, didn't break any windows, and didn't attack other people. These were the real peaceful protests.
"For the last six years this administration has been negotiating with Cuba, everything in exchange for nothing. What have they done for the Cuban people?" said Lopez.
Edwin Gonzalez and his father-in-law are furious about the Obama Administration's announcement that it will restore diplomatic relations with Havana by opening up travel, trade and information between the two countries.
"I personally feel it would be a betrayal of him and what he left Cuba for," said Gonzalez.
President Obama's position is that isolating Cuba hasn't worked. Most at the café agree, but still don't want to see this change in policy.
"I absolutely agree it has not worked but sometimes you have to do something because it's the right thing to do as a matter of principle and conviction," said Gonzalez.
Cubans in Miami's Little Havana protest Obama-Castro love ring
So Obama betrayed the Cuban people.
Read more
Martha McSally has won a recount over far left extremist Ron Barber and has won a seat in the House of Representatives in Arizona's congressional district #2. McSally will give the Republicans a final total of 247 seats in the House of representatives, as this was the last race yet to be decided in the 2014 election. This is the district seat, once held by Gabby Giffords.
Martha McSally wins Gabby Giffordd district – GOP at 247 seats
The Democrats ability to cheat finally ended at Martha McSally. Of all the races yet to be decided on election night, all of them magically went to Democrats, via their voter fraud or whatever. But they could cheat their way to beat Martha McSally.
One communist to another, Obama and Raul Castro love each other. They shook hands at the Mandela funeral last year. Now they are normalizing relations between the two countries for the first time since the 1950's. Oh, and Obama also free a bunch of Cuban terrorists as a 'gift' to Castro. Just another day in the Obama-Regime communist AmeriKa.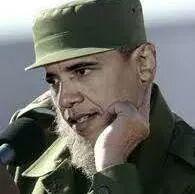 Obama loves Castro – normalizes relations with Cuba
There is one good thing here. Alan Gross, an AMerican hostage held in Cuba for the last five years is ffinally free. Otherwise, it's just another communist that the Obama-Jarrett regime has pandered to.
So Obama-Jarrett regime hired Acorn to be ObamaCARE navigators, even though Congress banned all federal funding to Acorn. Unless Obama is paying Acorn out of his own pocket (which we know the cheap ass mofo would never do), that means federal funds are going to Acorn.
So what do Republicans do? Nothing. Just like usual.
Remember Acorn? Acorn was been charged or convicted of voter registration fraud in (by my count) 16 different states most of them between 2004-2009 (here is a partial list) . In the DNC Chair's own state, ACORN tried to register Mickey Mouse. With all that fraud going on Congress passed a congressional ban on federal funding for the corrupt group (Defund ACORN Act). But that didn't stop Obama. Judicial Watch has obtained documents that show a chunk of taxpayer money went to an affiliate serving as an Obamacare "navigator."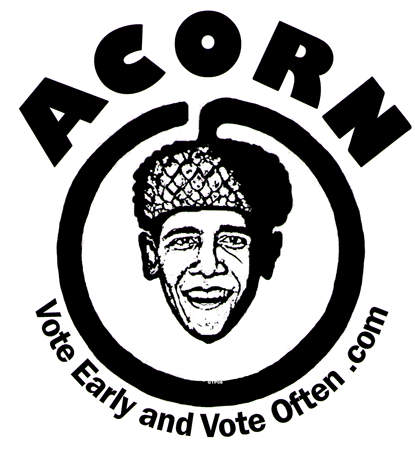 Obama hired ACORN as Obamacare navigators
U.S. District Court Judge Arthur Schwab is the first to declare Obama executive amnesty unconstitutional. That is, if he even signed the order which there have been conflicting reports about it. This will likely end up in the Supreme Court eventually.
While a small group of Senate Republicans were busy causing procedural chaos over the #CRomnibus, a lower-profile court case bringing a direct challenge to the constitutionality of Obama's "executive amnesty" was quietly making its way through the federal court system.

And guess what—the conservative position won.

Although the decision declaring executive amnesty unconstitutional came down within the context of a criminal case, meaning that we don't yet know what the courts would do in the civil context, the holding delivers a blow to those who have chosen to back Obama's disregard for the separation of powers.
Judge Arthur Schwab declares Obama executive amnesty unconstitutional
The leeches are coming out of the woodwork, accusing Bill Cosby of rape. Some of the 1970's, others than 1980's. But a Los Angeles prosecutor is declining to charge Bill Cosby. Funny thought how there has been all this media hype about Bill Cosby's so called 'sexual assaults' that they just come out now. What about Bill Clinton and his rapes, probably back around the same time period? The media loves one alleged rapist named Bill and has a vendetta against the other.
Los Angeles prosecutor declines to charge Bill Cosby
Los Angeles prosecutor declines to charge Bill Cosby in decades-old sexual assault claim – @AP http://t.co/wNwr6GZlDn

— Breaking News (@BreakingNews) December 16, 2014
Maybe it's just liberal racism.