Shaylee Chuckulnaskit another who was shot by Jaylen Fryberg has died from wounds she suffered during the shooting in Marysville Washington. dies from Fryberg's shooting. Shaylee Chuckulnaskit was the third girl shot during Fryberg's rampage. She was just 14 years old.
BREAKING: Shaylee Chuckulnaski, the third girl shot by Jaylen Fryberg at #MPHS, has died. http://t.co/E8YQ9qDM9B

— Paige Cornwell (@pgcornwell) November 1, 2014
NEW: Shaylee Chuckulnaskit, 14, has died from her injuries in Marysville shooting (via KING 5 News) http://t.co/KuPKtjCCbb

— Collin Ruane (@CollinRuaneTV) November 1, 2014
RIP..
Shaylee Chuckulnaskit
Finally! After more than 210 days in a Mexican prison for making a wrong turn, Sgt. Andrew Tahmooressi has been released. No thanks to either Obama or Lurch Kerry, who didn't even lift a finger to secure Tahmooressi's release. Instead, it was a a Mexican judge who ordered the immediate release Andrew Tahmooressi. While basically being held hostage by the Mexicans, Tahmooressi was beaten, starved and tortured.
BREAKING: Sergeant Andrew Tahmooressi released from Mexican Prison. http://t.co/kTiU2iON5A pic.twitter.com/nwlM9o7ucK

— KUSI News (@KUSI_News) November 1, 2014
Mexican judge frees jailed #MarineHeldInMexico Sgt. Andrew Tahmooressi, family says http://t.co/uiwGe0gqVX pic.twitter.com/mfBTct4X9e

— Fox News (@FoxNews) November 1, 2014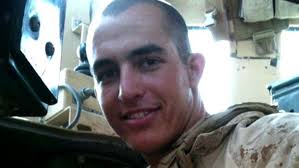 SGT. Andrew Tahmooressi released from Mexican Prison
If Obama and the Democrats think that this is some sort of 'game changer' for the mid terms, they are sorely mistaken.
Amen #BringBackOurMarine FREED! "@j60kenn: OH MY GOSH! Best night EVER! Our marine is free! So thankful! @usmc_family @USMC #Tahmooressi"

— USMC_Family (@usmc_family) November 1, 2014
You want something creepy for Halloween? Check out the Obama governemnt hacking into Sharyl Attkisson's computer and deleting parts of her story on Benghazi. This include deletings names referenced in the story such as Elizabeth Jones, the acting U.S. Assistant Secretary of State for near Eastern Affairs. Attkisson posted the following cellphone video of the Obama regime hacking her computer and manually editing her Microsoft Word document:
Video of Obama government hacking Sharyl Attkisson computer
Who else besides the Obama government would have any motivation to hack into Sharyl Attkisson computer's and change wording on her Benghazi story? It's certainly not the Chinese or Russians. And it's not some shoulder zit popping computer hacker who just decided to target her computer.
Read more
A woman in Portland, Oregon is being monitored for Ebola after developing a sustained fever.
#BREAKING: #Portland female being monitored for #Ebola developed sustained fever was was securely transferred to Providence Milwaukie. #pdx

— The Oregonian (@Oregonian) October 31, 2014
Portland female monitored for Ebola with sustained fever
There isn't much else known about this woman, like if she traveled to west Africa or not. We'll see if this is just another media hype or real.
Patient with symptoms has been hospitalized in #PDX over #Ebola. But disease has not been diagnosed. http://t.co/TrOL1xTGoL

— The Oregonian (@Oregonian) October 31, 2014
If I had to guess, I'll bet the woman doesn"t have Ebola.
Alex Wagner loses it on MSNBC after showing a clip of Benjamin Netanyahu. Wagner was about to go full Bill O'Reilly (Inside Edition version) before MSNBC went to a commercial. Check out Obama licker Alex Wagner's meltdown before the cameras cut out on the following Vine-Video.
Alex Wagner loses it on MSNBC Vine-Video
I could almost hear Alex Wagner yell 'We'll DO IT LIVE! F*CK IT!'
Read more
Canada has decided to stop issues visas to individuals coming from west Africa Ebola infected countries. This is yet another thing the Obama-Jarrett regime refuses to do to protect Americans. Yet Obama has no problem quarantining our military in Italy for 21 days after they come back from helping in west Africa. Any applications currently in the system will not be processed in Canada. This follows the actions of Australia.
Canada cuts visa from Africa Ebola countries
Canada is following in Australia's footsteps and is suspending visa applications for residents and nationals of the West African countries battling Ebola.

The Department of Citizenship and Immigration has issued a bulletin saying it will stop issuing visas in the worker, student or visitor class and won't issue any pending permanent residency visas for people from those countries, either.

Any applications already in the system will also not be processed at this time.
Virgin Galactic says Space Ship Two is a loss crashes in California. There is one reported fatality, and one serious injury in the crash. So much for Richard Branson's Virgin Galactic and Shape Shit Two. Would you pay thousands of dollars to ride on one of these in the future? Hell no! Virgin Galactic's Space Ship Two crashed in the Mohave desert in California.
BREAKING: 1 dead, 1 injured after Virgin Galactic's SpaceShipTwo goes down

— Fox News (@FoxNews) October 31, 2014
AP: California authorities say one person has been killed and one is badly injured after a Virgin Galactic spaceship crashed

— Sky News Newsdesk (@SkyNewsBreak) October 31, 2014
One fatality reported in Virgin Galactic Spaceship Two crash – CNBC $$

— Streetinsider.com (@Street_Insider) October 31, 2014
BREAKING: Test flight of Virgin Galactic SpaceShipTwo crashes in Mojave Desert, status of pilots unknown

— Fox News (@FoxNews) October 31, 2014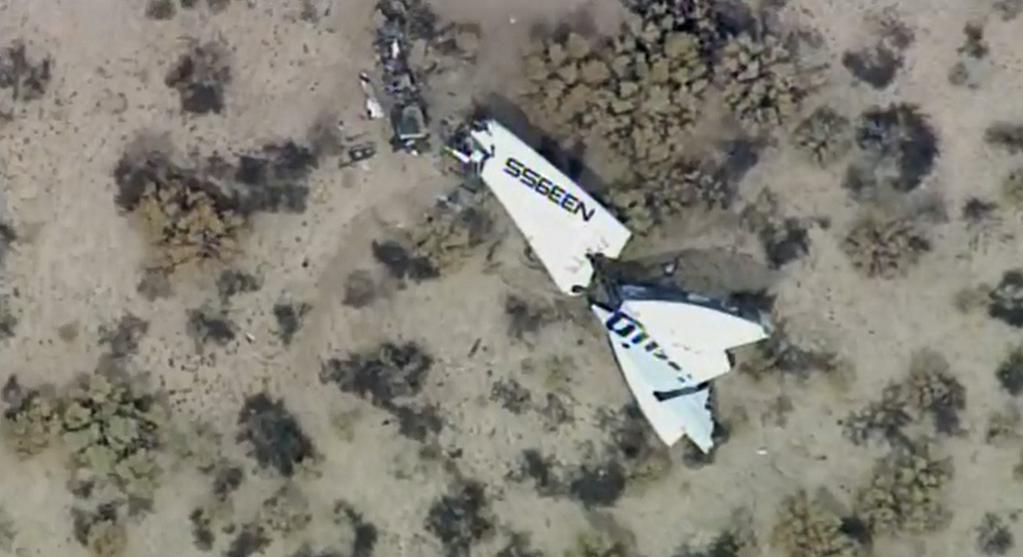 Virgin Galactic says Space Ship Two is a loss crashes in California
Kaci Hickox, the selfish nurse who threw a tantrum when New Jersey put her into a quarantine then contained to in Maine apparently had a roommate in west Africa who had contracted Ebola. From WAGM: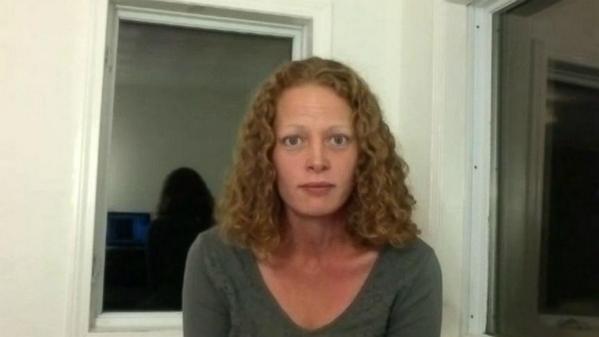 Kaci Hickox roommate in Africa had Ebola
Sheila Pinette of the Maine CDC has released information that the roommate of Kaci Hickox, while in West Africa has displayed signs of ebola. Pinette says "The respondents roommate in Africa became infected without knowing how she became infected with Ebola. (Any potential risk to respondent from that incident has passed)." This is one of 35 points Pinette made while filing a verified petition for public health order yesterday with the state.
In a strange sort of way, doesn't the selfish hag Kaci Hickox look like Debbie Wasserman-Schultz?
Read more
A black thug (and probably a Muslim or Muslim convert) tried to copy last week's axe attack in New York by attacking a cop in DC.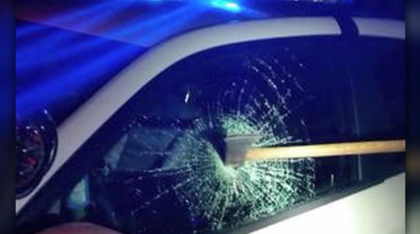 Black thug attacks cop with axe in DC
The attack in Washington occurred around 3 a.m. as the officer was sitting in his marked squad car in Washington's Brookland neighborhood, near the campus of Catholic University of America, police said.
The officer, who hasn't been identified, wasn't injured by the ax, but he chased the suspect and suffered a shoulder injury in a scuffle before the attacker ran away, police said. No motive is known and the suspect remains at large. Police said he was an African-American man about 6 feet tall and of stocky build.
The suspect is still on the loose. I wonder if he yelled Allahu Ackbar before attacking the cop. Or maybe it was just another one of the Ferguson sympathizers who have called for attack son cops.
At least this time the angry Muslim just punched a cop in the face, rather than take a gun and shoot people. According to Jihad Watch, the Muslim punched a cop in the face in Ottawa after a chaotic Ottawa police traffic stop on Bank Street.
Muslim punches officer in face in Ottawa