It's come to this. Democrat Rep. Emanuel Cleaver is now comparing his one year old granddaughter and her 'glitches' to ObamaCARE. If you didn't think Democrats could get any more stupid, they just did. Democrat Cleaver actually said that on Thanksgiving his one year old granddaughter had 'glitches' like ObamaCARE, but they didn't 'throw her away.' This was on MSNBC too.
"I've got a one-year-old granddaughter, and on Thanksgiving Day she had a number of little glitches, but we're not ready to throw her away because of a glitch here and there."
Democrat Emanuel Cleaver – My granddaughter has glitches like ObamaCARE but we don't throw her away
MSNBC has named a substitute host for the Martin Bashir show after he resigned. Still no apology from NBC, MSNBC, Universal, or Comcast over Bashir's disgusting remarks though. Bashir's replacement? It's none other than race hustling Joy Reid, basically the female equivalent to Al Sharpton. Here are some Joy Reid 'classics':
GOP 'Shot a Hostage' by Shutting Down the Government
GOP anti-abortion bills are like Sharia Law
Sarah Palin, the female Rush Limbaugh
Couldn't have found a better substitute for the disgusting Martin Bashir. She will only be temporary as MSNBC is expected to name a "permanent replacement host in the coming weeks."
I can't wait!
Elijah Blue Allman has apologized for his mother Cher's disgusting language towards Sarah Palin, such as Cher calling her a cunt (as if she should talk.) Elijah Blue unlike Cher's 'other son' Chaz Bono at least had the decency to say something while 'Chaz' has no comments about his mother's toilet mouth.
@SarahPalinUSA @bristolsblog @ChuckHeathJr I'd like to apologize to the Palin Family for the ugly remarks #bothsidesoftheaislepeace&love

— Elijah Blue (@eliasblau) December 3, 2013
Chuck Health who is Sarah Palin's brother as well as Bristol Palin were included in Elijah Blue's apology. I don't know what Blue's ideology is, but this was totally a class move by him to apologize for his mother's potty mouth. Well done.
The ObamaCARE Health Insurance tax was quietly finalized this past week during the Thanksgiving Holiday. The ObamaCARE Health Insurance Tax will cost nearly $60 billion over the next five years and raise health care premiums by 3 percent.
Read more
You just can't make this stuff up. The grand prize winner to pimp Obama is the video called 'Forget About The Price Tag.'
The Department of Health and Human Services has crowned a YouTube video entitled "Forget About The Price Tag" as the grand prize winner in a contest meant to encourage young people to sign up for Obamacare.

The video contest, announced in August — in partnership with a group called Young Invincibles — encouraged participants to produce clips filled with pro-Obamacare messaging.

HHS's grand prize-winning video, announced Monday by the White House, features a young woman named Erin McDonald singing an Obamacare-loving version of Jessie J's hit single, "Price Tag."

Without a hint of irony, McDonald sings her chorus: "Ain't about the, uh, cha-ching cha-ching. Ain't about the, yeah, bla-bling bla-bling. Affordable Care Act. Don't worry 'bout the price tag."
Michelle Obama just oozes with class doesn't she? Michelle Obama said to Hollywood assclown Will Ferrell 'Bitch, where's my money.' Ferrell, who's entire life Hollywood fame and fortune is built on that Ron Burgundy character from Anchorman (and soon Anchorman 2.) Over 5.6 million Americans should be saying to Michelle Obama 'Bitch, where's my healthcare?'
2-year-old Ashtyn Gardner was knocked down by Obama's dog during a White House propaganda session. Obama's dogs are cute. But apparently they are being trained to attack little white kids. One of the dogs knocked over a toddle today during a Michelle Obama propaganda session. I guess this is why Obama demands to control White House photo sessions.
Obama dog attacks, knocks over toddler
I suppose this is why the White House wants to control photographs: http://t.co/FgNV7REZmA pic.twitter.com/2zyMYKApep

— Micah Grimes (@MicahGrimes) December 4, 2013

Poor dog probably felt like he/she better do what Obama has trained him/her to do, or become dinner for King Hussein Obama.
Get ready for Road Usage Fee Pilot Program or H.R. 3638. This bill, filed by Oregon extremist progressive liberal Democrat Earl Blumenauer will double the gas tax, resulting in taxing you every mile you drive in America.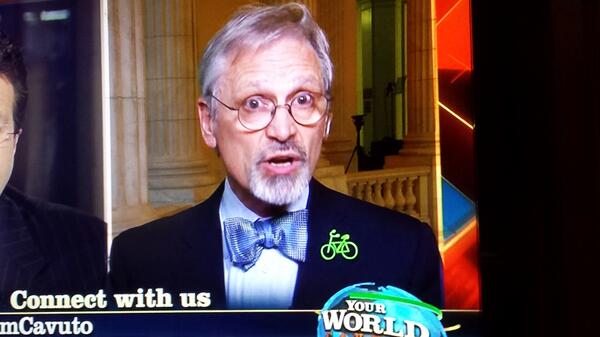 Oregon Democrat Earl Blumenauer files bill to tax Americans every mile driven
West Orange High School shooting has resulted in one student being shot and the school is in located. West Orange High School is in Orlando Florida.
Student shot at West Orange High School | Orange County News – WESH Home http://t.co/YJjlj0ioEM via @WESH

— Wesley Reed (@wesreedfla) December 4, 2013
K9 units moving to another location – deputies looking for gunman who shot student at West Orange High School

— Martha Sugalski (@MarthaSugalski) December 4, 2013
PHOTO OF STUDENT BEING TAKEN TO THE HOSPITAL AFTER BEING SHOT BY ANOTHER STUDENT AT WEST ORANGE HIGH SCHOOL. @WFTV. pic.twitter.com/eXz4QKLle1

— PzFeed Top News (@PzFeed) December 4, 2013
#BREAKING: West Orange High School shooting happened after fight broke out between students near the bus loop: http://t.co/M2VaRaXZQi

— Orlando Sentinel (@orlandosentinel) December 4, 2013
MSNBC wouldn't fire or punish Martin Bashir for his disgusting commetns about peeing and sh*t in Sarah Palin's mouth. Suddenly at the beggining for the week MSNBC announced Bashir is taking a 'vacation.' Today, the filthy British hack resigned from NBC/MSNBC. Dozens of viewers are reportedly disappointed.
After making an on-air apology, I asked for permission to take some additional time out around the Thanksgiving holiday.

Upon further reflection, and after meeting with the President of MSNBC, I have tendered my resignation. It is my sincere hope that all of my colleagues, at this special network, will be allowed to focus on the issues that matter without the distraction of myself or my ill-judged comments.

I deeply regret what was said, will endeavor to work hard at making constructive contributions in the future and will always have a deep appreciation for our viewers – who are the smartest, most compassionate and discerning of all television audiences. I would also wish to express deepest gratitude to my immediate colleagues, and our contributors, all of whom have given so much of themselves to our broadcast.'
Lets take bets. How long before Bashir ends up at Al Jazeera.
ObamaCARE is good enough for you peasant Americans, but not Harry Reid's staffers. I would like to personally give a big middle finger to the people of Nevada who reelected this corrupt old coot back in 2010.
How desperate is MSNBC to help Obama sell ObamaCARE to the rube progressive liberal who actually watch that network? MSNBC hack Mike Dyson is now pimping the free Viagra in ObamaCARE. Dyson says, that with ObamaCARE's free Viagra, millions of men who will rise to the occasion. Remember when Mellisa Harris-Perry wore tampon earrings? Maybe Dyson should wear Viagra patches on his shirt.
MSNBC Dyson – millions of men who will rise to the occasion with free ObamaCARE Viagra