Luis Enrique Monroy Bracamonte aka Marcelo Marquez who shot and killed two sheriff's deputies yesterday was deported from this country twice AND is (as I thought) and illegal alien. Luis Enrique Monroy Bracamonte aka Marcelo Marquez was deported in 1997, and 2001. Yet under Obama's open borders policy, he made it back into this country and killed two sheriff's deputies.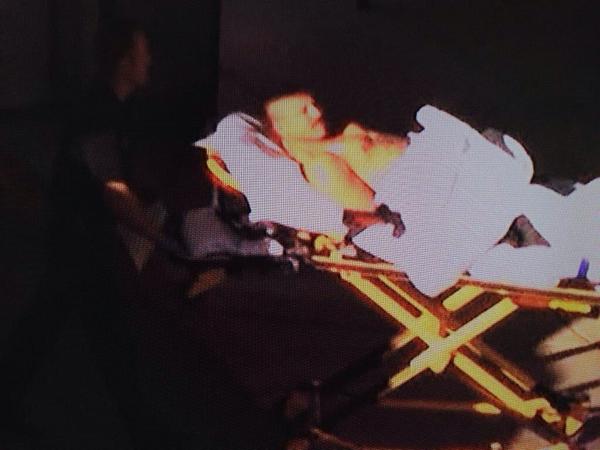 Luis Enrique Monroy Bracamonte aka Marcelo Marquez was deported twice!
Luis Enrique Monroy Bracamonte, 34, has been booked on charges of murder, attempted murder and carjacking in connection with a rampage through Sacramento and Placer counties that left two sheriff's deputies dead, another injured and a civilian seriously wounded.
The L.A. Times is still playing word games, even for this murderous illegal, defining Luis Enrique Monroy Bracamonte as an 'undocumented immigrant'.
So once again, Obama, Democrats and the media have blood on their hands over an illegal named Luis Enrique Monroy Bracamonte aka Marcelo Marquez.
Read more
Megan Silberberger the hero teacher who prevented more deaths during Jaylen Fryberg's rampage at Marysville-Pilchuck. Reports say Megan Silberberger, a first year social studies teacher at Marysville-Pilchuck ran at Jayden Fryberg when she heard shots ring out, and wrestled the gun away from him, preventing many more deaths, and injuries that Fryberg might have caused. Megan Silberberger is starting to get bombarded by the media with questions and is asking for privacy at this time.
Megan Silberberger hero teacher prevented more Fryberg carnage
Put yourself in Megan Silberberger shoes. Imagine all the emotion going around in her head when the shooting started, and even 24 hours later.
Lay off the woman, media or other harassers. Let her recover emotionally from Friday's events.
Read more
Obama actually had the nerve to tell Nina Pham lets hug for the cameras. This from a man who weeks ago wouldn't visit the sudden border because 'he didn't do photo ops'. Well, if Obama doesn't do photo-ops why did he tell Nina Pham lets hug for cameras? Nina Pham of course cooperated. You can't really blame her. She's lucky to be alive after getting Ebola from Thomas Duncan.
Still photographers said they heard Pres Obama tell Nurse Nina Pham words to the effect of: let's give a hug for the cameras.

— Mark Knoller (@markknoller) October 24, 2014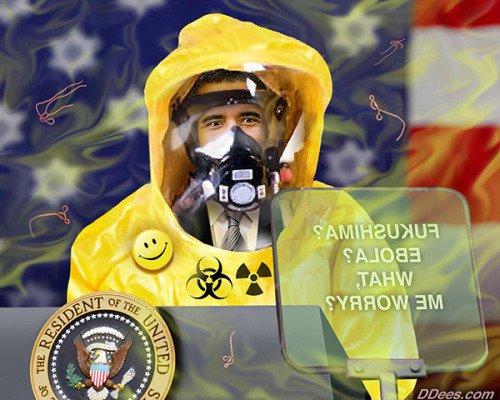 Obama told Nina Pham lets hug for the cameras
Obama also banned reporters, and only allowed still photos. Pure Valerie Jarrett type propaganda.
TV networks and WH Correspondents Assn file protest with WH over "stills only" photo op of Pres Obama and Nina Pham.

— Mark Knoller (@markknoller) October 24, 2014
As long as you help cover Obama's ass, you will be rewarded with a promotion. Check out David Cord, the corrupt Veterans Affairs administrator who told staff not to publicly disclose a deadly Legionnaire's disease outbreak at a Pittsburgh VA hospital. David Cord, who was the deputy director of VA Pittsburgh Healthcare System since June 2012, will now be promoted to director of the Erie VA Medical Center within 60 days. Fox News covered this story, but no other media bothered. The legionnaires outbreak killed six veterans.
Obama VA promoted David Cord who hid Legionnaire's disease outbreak from public
We had a terrorist attack in America this week, following the two terrorist attacks in Canada earlier in the week. We had a doctor come back from west Africa, go bowling, ride the subway and taxis in New York with Ebola, until he finally was hospitalized. We have had a three year old American killed by Hamas terrorists in Jerusalem earlier this week, and still Sgt. Andrew Tahmooressi rots away in a Mexican jail. Obama's response? Golf as you would probably expect. This is now the 202nd time Obama has gone golfing during his reign of terror. He has also golfed every weekend since May 3rd.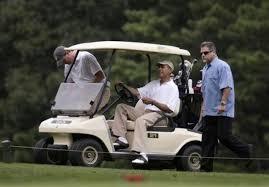 Terrorism, Ebola in America? Obama golfs for 202nd time
First the mandatory Ebola quarantine went into effect at JFK airport in New York yesterday. Then it was New Jersey following New York with mandatory Ebola quarantine at Newark and La Guardia airport. Now, in Rahmville, Chicago, airports there are instituting a mandatory 21-day quarantine for medical workers returning from west African countries hit by Ebola. Better late than never I guess. Of course, there are already hundreds of medical workers who treated patients in the Ebola infected countries in west Africa who have already come back to this country, and may be carrying the disease with them. So this is little more than too little, too late. Most of the passengers who come to Chicago from west Africa usually go to O'Hare International Airport in Chicago.
Mandatory Ebola quarantine now in Illinois
Ferguson protesters, protesting for the 'value of black life' decide to attack white boy who was on his way home from work. You could hear the blacks yelling 'I'm being to beat your ass' and 'you know nothing about suffering'. The excuse they gave for beating up whitey? It's to 'show the value of black life'. Hey, guess what thugs. beating up people who have nothing to do with your 'cause' doesn't exactly show the value of black lives. Instead, these 'peaceful protesters' attacked like thugs, as they have done many times since they began to show 'the value of black lives' after Mike Brown was shot dead. You think this is bad? Wait until the grand jury comes back with no charges against Darren Wilson. Then you'll really see how this mob shows the value of black life.
Black Ferguson protesters attack white male (Video)
Lance Cpl. Sean P. Neal has become Obama's first causality in the fight against ISIS called Operation Inherent Resolve. Lance Cpl. Sean P. Neal's death is under investgation as the initial reports claim that Neal was killed in a 'non-combat related incident'.
Death of 19yr old Lance Cpl. Sean P. Neal, of Riverside, CA under investigation after non-combat related incident on Oct. 23 in Baghdad.

— Darla Miles (@DarlaMiles7) October 25, 2014
But I thought we were told there weren't any boots on the ground? Is that why the initial report is claiming that Sean P. Neal was killed in a non-combat related incident? Soorry, don'y buy it.
Read more
Marcelo Marquez tried to carjack two cars, killed two Sacramento police officers and wounded another cop. Yet not much information about Marcelo Marquez has been released. He's 34 years old, but that's about as much as we know. I'd like to know if this is another one of those 'dreamers' aka illegal aliens that have been invading the southern border to get amnensty after the mid-term elections. It would be nice if the media would find out, but we all know that will never happen.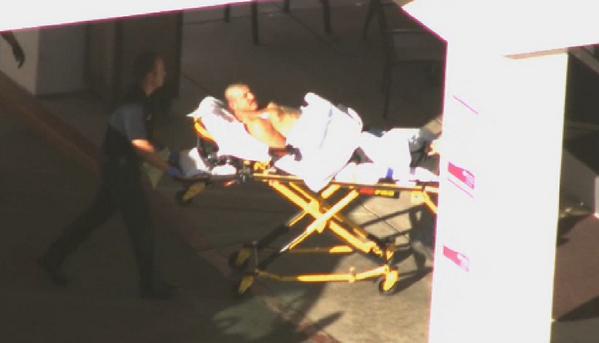 Is California cop killer Marcelo Marquez an illegal?
Jayden Fryberg used father's gun, a Beretta .40-caliber handgun during his shooting at Marysville-Pilchuck High School near Seattle. He killed one female, and himself. Three others are in critical condition in the hospital. As usual, leftists have politicized the shooting calling more restrictions on guns. It's the typical left wing bullsh*t we hear whenever there's a shooting. But yet again, the leftists can't grasp reality. No extended gun law, aside from taking away guns from legal owners would have stopped this shooting at Marysville-Pilchuck High School. The gun wasn't purchased by Jayden Fryberg, his father had no past criminal history. Oh, and it was just a handgun used this time, so we don't get the 'assault weapon ban' bs from the media this time.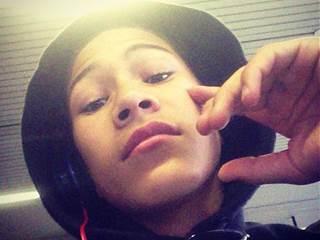 Jayden Fryberg used father's gun – no gun law could have prevented shooting
Basically, like the mass shooting at Newtown, where Adam Lanza used his mother's gun, no gun laws, aside from banning civilians from owning guns could have prevented today's event. If you want to live in a country where guns are banned, leftists should leave this country and move to some Communist or socialist utopia like Cuba.
No matter how much progressive liberal extremists want to trample on the constitution and politicize events they always fail. This was a murder/suicide by a young boy why generally had no known mental issues and was quite popular in school. He wasn't an outcast like Adam Lanza, Jared Loughner, or other mass shooters.
If we are going to ban all things that kill, are we going to ban axes in New York after last nights terrorist attacks?
Read more