The pro-Hamas, anti-Israel left in this country (and others) will stop at nothing to bash Israel and use fake photos for propaganda. Last week it was a 2012 picture of a child hurt in Syria claimed by the pro-Hamas left to be a victim of Israel. Now, pictures of people dead in the streets in Iraq from June (by ISIS) is being used to bash Israel. Check out the following picture. The same picture from June in Iraq is being used as 'Israel in Gaza' on July 26th: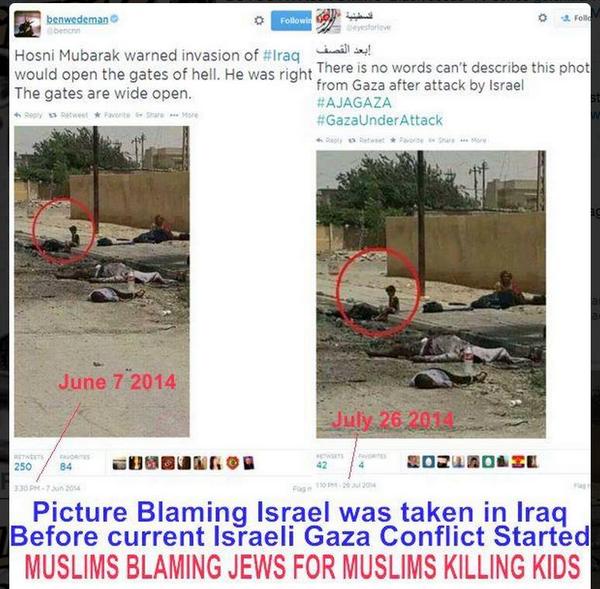 Pictures from Iraq being used for anti-Israel propaganda – credit: @VeronicaCoffin
In progressive Chicago, antisemitism is cool again. In a city that's as far left as San Francisco, kids in schools are now being shown pictures of ovens used by the Nazis during the Holocaust and told to 'get in.' All of this because of the pro-Hamas propaganda being spewed by not only the media, but in our public school system as well. Ogden International School Principal Joshua VanderJagt hasn't lost a dime of his pay check over this stunt. Instead he was simply 'reassigned' when the parents of these Jewish kids complained about the antisemitism treatment the Jewish kids are getting at Ogden International School. One has to wonder what the hell these anti-Semitic kids are being taught in the classrooms at Ogden.
Jewish kids shown photos of ovens and told to get in Chicago
George Will, long time ABC hack, turned Fox News hack (and Republican) is yet another open borders amnesty advocate. Will, the Karl Rove big government type Republican hack point blank said on Fox News Sunday today to give illegals amnesty, put them in schools, give them jobs, and say to them 'welcome to America.' So George, how many of the thousands of diseased illegals that have been grabbed over the last several months will you take? How many will you put in your home for free room and board? How many of these diseased illegals will you pay and give jobs to?
George Will is safe to keep attending those DC cocktail parties after these ignorant statements.
Read more
As usual, the media broke into it's pro-Hamas, anti-Israel propaganda during the Sunday news show this week. Bibi Netanyahu appeared on some of those Sunday shows including the failing NBC Sunday show Meet the Press. Rumors are swirling that hack David Gregory is about to get fired as Meet the Press, once the top rated Sunday news show is now dead last. Today, Gregory worked the progressive liberal base and NBC eggheads when he tried to critcize Netanyahu using pro-Hamas propaganda. Bibi calming schooled Greoory. Watch the following video (via Newsbusters):
Netanyahu schools NBC hack David Gregory over pro-Hamas propaganda (Video)
Hey, remember the witch Madeleine Albright? She was the Secretary of State under BJ Clinton. In 2008 she boldly proclaimed that the country needs to elect Obama because 'the world is a mess.' Today, she got a softball interview with CBS hack Bob Schiefer. Today, in July of 2014, Albright proclaimed the world is still a mess. Really?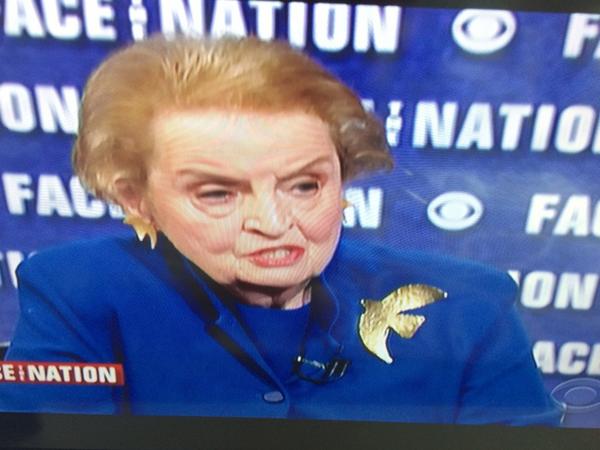 Madeleine Albright – 2008: we need Obama because the world is a mess (Video)
Madeleine Albright – 2014: world is a mess (Video)
It's getting harder to tell the difference these days between Madeleine Albright and Gloria Alred.
It seems even Fox News has given up on covering the Mexicans holding captive US Marine Andrew Tahmooressi. For the past week, their front page coverage of Tahmooressi being jailed has been the same story about how it's draining his money and resources because of legal fees. The story was actually a repost of a story from about a month ago. Seems, even they don't care anymore. Approaching four months, Tahmooressi sometimes gets a passing mention from Greta Van Susteren, but that's it. Ignored by Special Breitbart, gas bag O'Reilly and Hannity.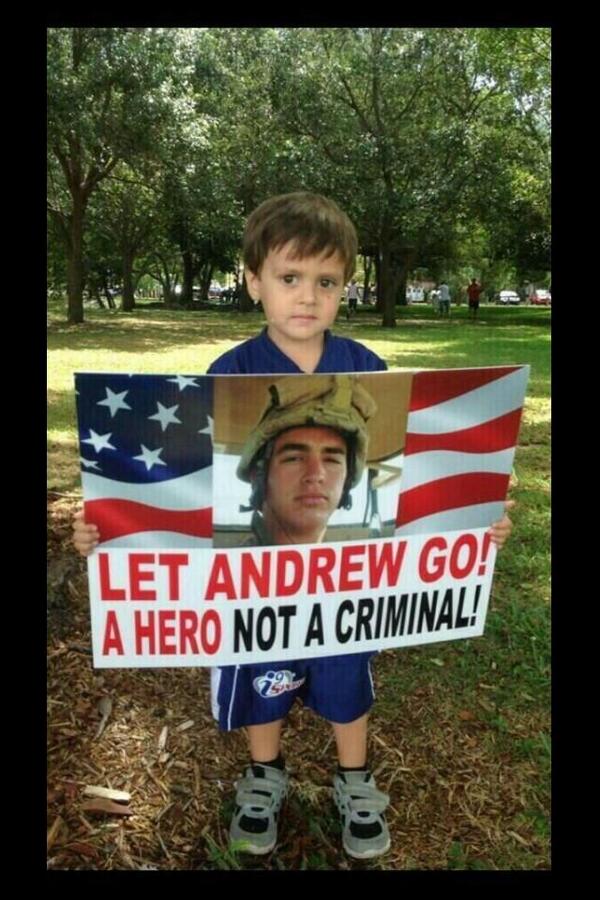 Day 119: Andrew Tahmooressi in Mexican prison – Obama golfs
Obama's illegals, aka those 'poor children' have been arrested for 'allegedly' murdering a homeless man Amos Milburn Jones. Some of the six illegals are reportedly emmebers of the MS-13 gang. These scum beat and stabbed Amos Jones to death outside of a shopping strip in Suitland.
6 illegal alien MS-13 gang members arrested for murder
The GOPe is now sending out e-mails to their base, threatening them with 'one more chance' to donate, or lose membership with the RNC. Check out a screenshot of the e-mail the GOPe and Reince Preibus (or however you spell this idiot's name) is sending out.
GOPe threatens its base with 1 more chance to donate
Unless you are a big government, Karl Rove/Reince Preibus Republican, this should be your final notice to NEVER donate to the GOPe again. Instead, support only the candidates you believe shares your conservatives values. It's time to starve the beast. The GOP can go GFYS.
Read more
This time, they evacuate the embassy in Tripoli Libya. Too bad Hillary Clinton and Obama didn't evacuate the consulate building in Benghazi on 9/11/12. Of course to progressive liberal Democrats like Hillary Clinton, what difference at this point does it make? Libya is another country Obama decided to 'lead from behind' on, and now they are crumbling into chaos too. Don't matter much to Obama, as he's busy golfing with a bunch of ESPN hacks.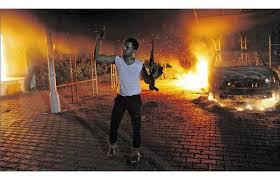 U.S. Embassy in Libya evacuated
FORE (yes, intentionally misspelled) for 183rd during his reign of terror, Obama has hit the golf course yet again as the world burns. Among Obama's four-some include ESPN hacks Tony Kornheiser, and Michael Wilbon, frequent golfing pals of King Putt Obama. Wilbon is also a black racist. I guess Obama brought in the ESPN hacks to discuss his upcoming Martha's Vineyard vacation.
King Putt Obama goes golfing was the world burns