Anyone who thinks that the Clintons are somehow pro-Israel are probably the same stupid people who think Hussein Obama is pro-Israel. The media didn't catch this (as usual), but Bill Clinton was caught on video trashing Bibi Netanyahu at Harkin Steak Fry yesterday in Iowa.
Via Yid with Lid:
At the end of Sunday's Tom Harkin Iowa Steak Fry Bill Clinton was recorded bashing Bibi Netanyahu, agreeing that the prime minister was "not the man" to make peace with Palestinians. At the very end of the 3 Hour 15 minute C-Span coverage, the former President had an impromptu conversation with pro-Palestinian activists.

If we don't force him to have peace, we won't have peace … Netanyahu is not the guy," the activist told the ex-president. I agree with that," Bubba clearly replied, apparently unaware his remarks were being recorded. Then he bragged about getting Ehud Barack to give Arafat everything he wanted including Jerusalem.
Punish a child, lose your sponsorship. Beat a woman, nothing happens. Radisson announced they are suspending their sponsorship with the Minnesota Vikings, obviously over the Adrian Peterson child discipline issue. They are 'reviewing' their options.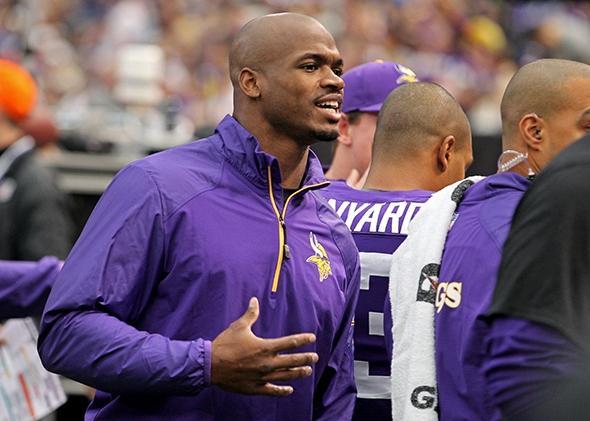 Radisson suspends sponsorship of the Minnesota Vikings
Radisson takes this matter very seriously particularly in light of our long-standing commitment to the protection of children. We are closely following the situation and effective immediately, Radisson is suspending its limited sponsorship of the Minnesota Vikings while we evaluate the facts and circumstances.
There are other women beaters still playing in the NFL right now. Or at least throat grabbers as is the case with Greg Hardy, of the Carolina Panthers.
San Francisco's Ray McDonald, who was arrested on suspicion of felony domestic violence over Labor Day weekend.
As usual, Goodell is silent, and the sponsors are still sponsoring.
Debo Adegbile, the low life scumbag who represented convicted cop killer Mumia Abu Jamal has withdrawn. Debo Adegbile was nominated by Obama to run the Justice Department's Civil Rights Division.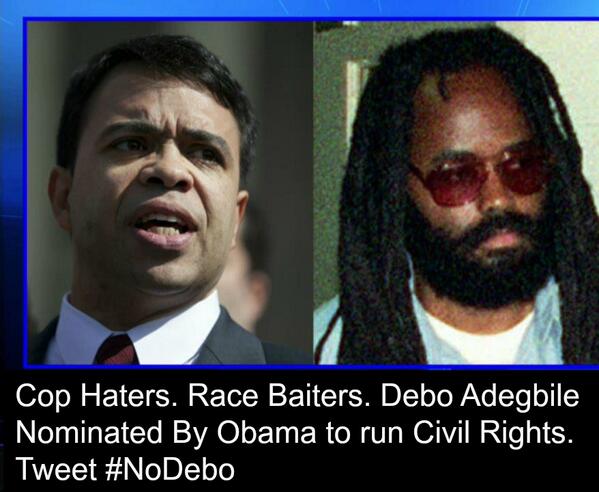 Debo Adegbile – Obama cop killer defender nominee withdraws
Forget for a moment that Arizona Democrat Ann Kirkpatrick violated code by flying her Mexico flag. Let us remember that Andrew Tahmooressi is still being held hostage by the Mexicans, while invaders from Mexico and Central America continue to flood into this country through their borders. But Ann Kirkpatrick couldn't even have one American flag flying at her parade I guess for Mexicans? we should be boycotting Mexico, not flying their damn flag! Oh, this Mexican flag was flown at a Star Spangled Banner celebration.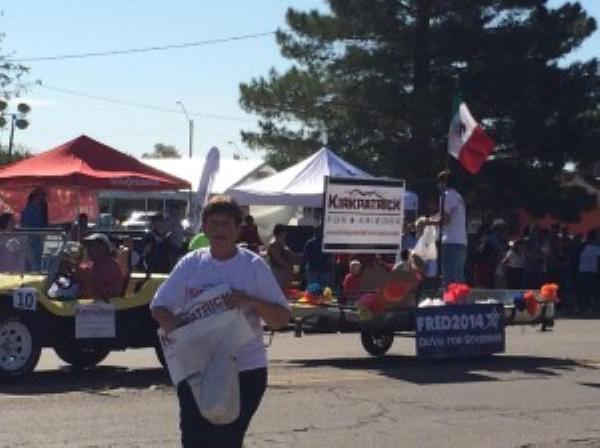 Democrat Ann Kirkpatrick flies Mexico flag at event (No American flags)
You know, it pains me 'defend' turtle face Mitch McConnell. But Alison Lundergan Grimes is a pure rubber stamp for Obama. Basically, a Nancy Pelosi for Kentucky if she wins this November. Now, it seems like Grimes is imploding. She released the following campaign ad video claiming 'I am not Barack Obama'. This is like the 2010 campaign ad for Christine O'Donnell with her 'I am not a witch ad.'
Yes Alison Lundergan Grimes, you are Barack Obama. You are a progressive liberal extremist Democrat, and even skeet shoot like Barry.
We're doomed America. Want an example of liberal extremist indoctrination on our college campuses? Watch the following video from MRC asking George Mason University students to sign a petition supporting ISIS. The guy who did this as a project for MRC got several signatures. Oh, and the video was shot on 9/11/2014. One of these idiots even blamed the Israeli 'Mossad'. A favorite to blame by leftists and crackpot Paulians.
George Mason University students sign petition supporting ISIS (Video)
Great news! Not only are diseased illegals spreading the sickness and clogging up the welfare lines, but now Quarans are being found at the US-Mexico border. Of course, this really shouldn't be a shock to anyone with half a brain. If you didn't think ISIS and other Muslim terrorists would take advantage of the Swiss cheese border, then I don't know.
Qurans found at US-Mexico border
New York City's Musllim day parade doesn't seem to have any restrictions. You can pretend to hang women, are keep them caged, and still be allowed to roll down the street in Communist De Blasio's NYC. You also can have assault weapons, banned by New York's 'SAFE' Act. The Muslims must have gotten a special exemption to tote these guns around from either Cuomo or De Blasio Check out some pictures below of how women are treated by Muslims (in New York.)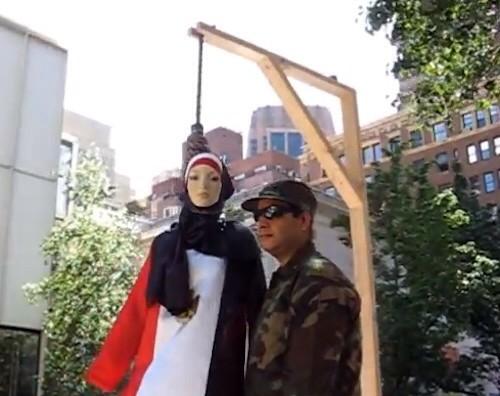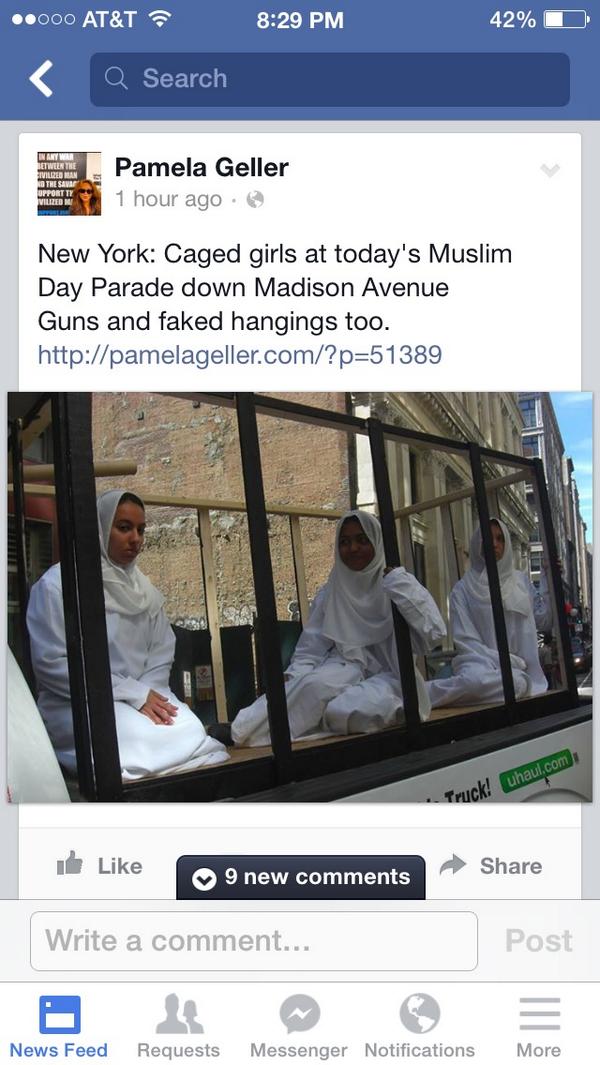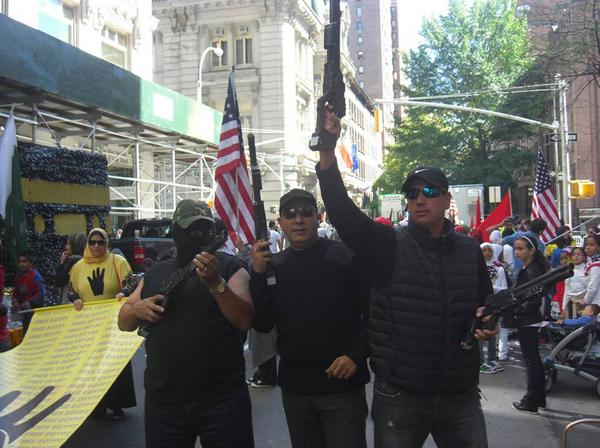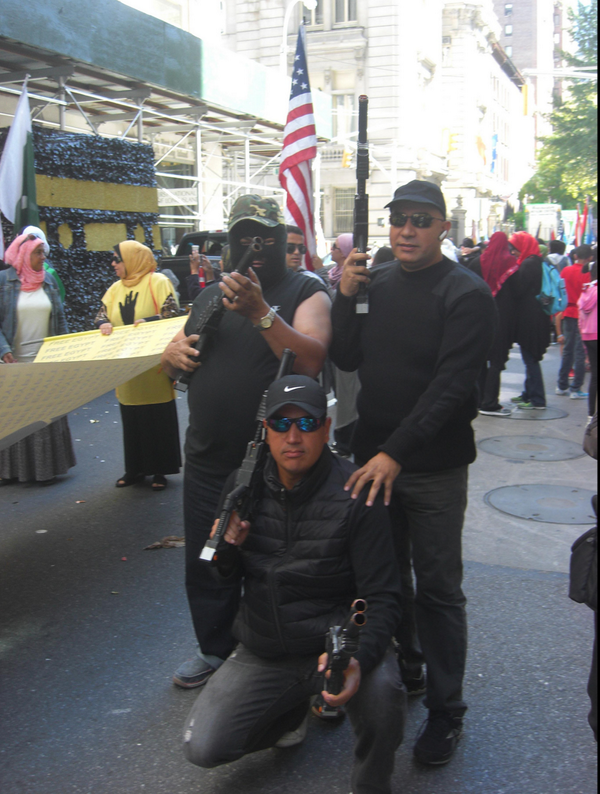 Muslim parade in New York features women hung, caged – media silent Pictures
Pamela Geller has more pictures and even some videos from New York's 'Muslim Day Parade.'
Read more
At least 22 illegal alien rapists and child porn lovers crossed border into Texas over a two week period between August 28 to September 11.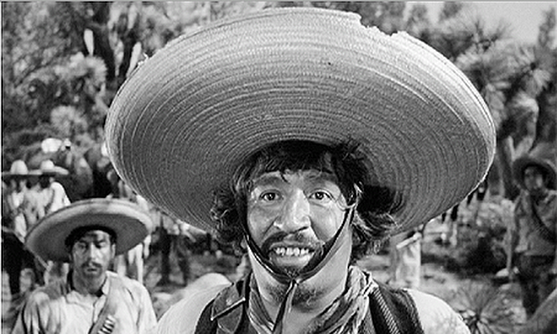 At least 22 illegal alien rapists and child porn lovers crossed border into Texas
Elswart Richard Bodden is the latest black thug to kill whitey. He 'allegedly' stabbed Annika Horn 20 times. He also stole cash and a gun from Horn. What's that? You didn't hear about this on CNN or Fox News? That's because this story, yet again because it's black on white is only covered a little bit by the local media. Reverse the races here, and this would be the new Trayvon or Michael Brown. Annika Horn is currently in critical condition.
Elswart Richard Bodden (black thug) stabs Annika Horn 20 times to death