Who has a bigger ego? Obama or Biden? Check out the selfie tweeted out by the White House. This is what the leaders of 'the free world' are doing on our tax payer dime. Taking selfies. Must be nice.
1 year ago today, the Senate introduced & later passed #ImmigrationReform. The House has yet to act: http://t.co/PwUpT7Qcd3 #CostOfInaction

— The White House (@WhiteHouse) April 16, 2014
I can't wait until the photoshop jobs of this selfie come out. A more appropriate self of these two idiots might have been:
Presidential! The Obama-Biden selfie
You want to see what John McCain's 'Ukraine' looks like? Jews in Donetsk Ukraine are being forced to register with the government be expelled and have their property confiscated. What's next? Are Jews going to have to wear Juden patches too?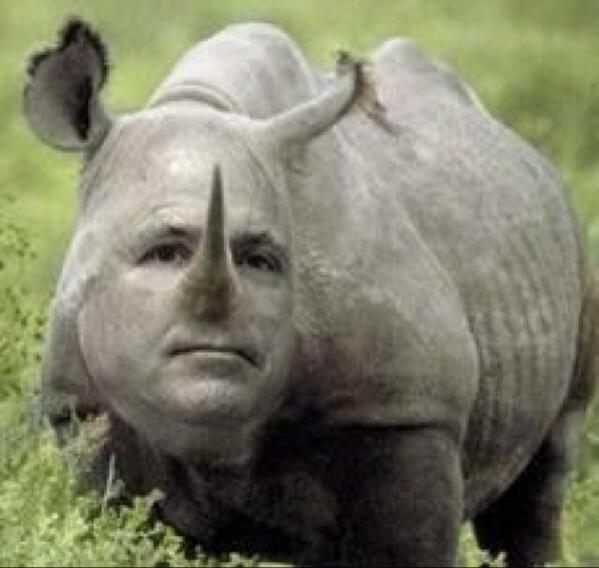 Jews in Donetsk Ukraine must register or be expelled and have their property confiscated
Another clusterf'ck of a miserable failure in foreign affairs under Obama and his war-hawk buddy: John McCain. I told everyone from the beginning that Jews would come under this type of atmosphere in Ukraine and I was called a "Russian propagandist." Will Pill O'Reilly bring this up tonight on the BS factor? Or just more "Putin is a thug" garbage?? When will Americans sit down and say: "Man, we are f'king up the world." WHEN? When will you get that we actually are the imperialist monster they accuse us of? My guess is never–not until nukes land in California.
Remember when they said ObamaCARE wouldn't pay for abortions? Some idiots actually believed it. Now reality sets in, and not only does ObamaCARE pay for abortions, but you could get a tax deduction if you get an abortion! Welcome to Obama's AmeriKa.
Have an abortion, get a tax deduction thanks to ObamaCARE
Harry Reid's BLM shot and killed two prized bulls owned by the Bundy's, destroyed water lines, and even destroyed and ran over at least endangered tortoise den. You remember, the whole excuse for Harry Reid's BLM was to 'protect' those endangered tortoises that the thug Reid's BLM destroyed.
Harry Reid's BLM destroys Bundy's water lines shoot and kills two prized bulls and ran over at least endangered tortoise den
LOL! Now that Kathleen Sebelius has been kicked to the curb by Obama after her disasterous perform as HHS Secretary, the New York Times says Sebelius is considering a run for Senate in Kansas! That should be a real show. Kansas hasn't elected a Democrat to the Senate since the 1930′s. I can already see her campaign slogan now! Kathleen Sebelius 404 Senate! The old hag is 65 years old and doesn't look a day over 85.
Harry Reid really wants the Bundy Ranch. The so called 'backing off' over the weekend apparently was just a ploy to get to get people to back off and back away. According to Ben Swann, Sheriff Richard Mack of the Constitutional Sheriffs and Peace Officers Association has revealed stunning information on his radio show: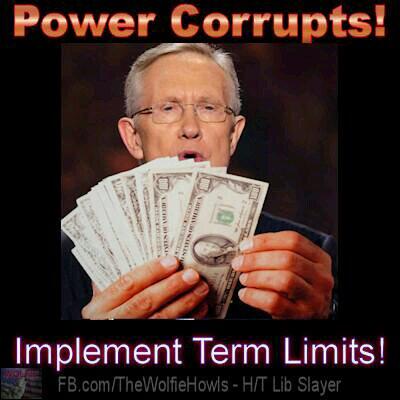 Sources inside BLM say feds are planning raid on Bundy Home
Mack said that he has received intelligence from multiple, credible sources inside the BLM and the Las Vegas Metro that there is "no question" that the federal government is planning a raid on the Bundy home and the homes of their children who live on the property.
Kayvon Edson is Boston's biggest douchebag. Edson, the so called art student pranced barefoot down the marathon race route (which is next week) yelling 'Boston Strong' and leaving an unattended backpack. The people in Boston were scared thinking it was a repeat of last year. It turned out the backpack left by Kayvon Edson idiot contained a rice cooked filled with confetti.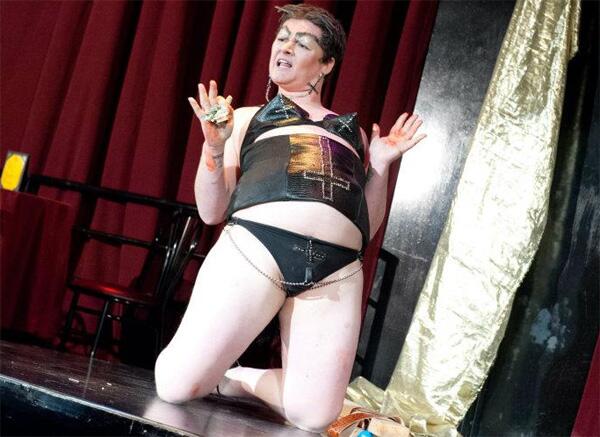 Kayvon Edson – Boston bomber hoax is an art student – Image credit EveryJoe
A South Korean ferry Sewol has sunk off the coast of Incheon, just west of Seoul. At least two people are dead, hundreds of others are unaccounted for. The Sewol ferry was carrying mostly students that were on a four-day trip to the resort island of Jeju.
Korean ferry Sewol sinks – two dead, hundreds missing
The ferry, Sewol, was carrying 447 passengers and 27 crew members — among them, about 320 students.
The group left from the port city of Incheon, just west of Seoul, for a four-day trip to the resort island of Jeju.
Around 9 a.m. local time, the ferry sent out its first distress call. It had begun to list.
A rescued student, Lim Hyung Min, told CNN affiliate YTN that he heard a loud bump. The ferry began to sink after that. Everyone was ordered to don life jackets and jump, he said.
Lim said he jumped into the sea before swimming to a rescue vessel.
"I had to swim a bit to get to the boat to be rescued," he said. "The water was so cold and I wanted to live."
Meet Michael Roop. He is one of Harry Reid's BLM goons from Oregon, and he apparently is the one who threw a woman to the ground near the Bundy Ranch last week. Michael Roop is quite the man, throwing down a 57 year old woman and hiding behind a German Shepard dog.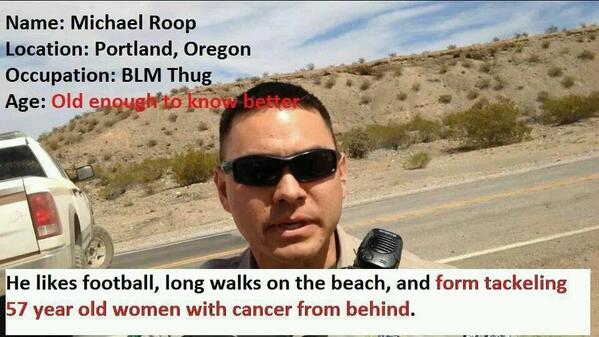 Mike Roop Oregon BLM Ranger threw woman to ground near Bundy Ranch
Michael Roop is so famous now, that he even made the website Ripoff Report.
Bad Ben Carson! You strayed off the progressive liberal plantation during your 2013 National Prayer Breakfast speech. Obama was so offended that the White House demanded that Ben Carson apologize for his speech which preached conservative ideals. Ben Carson refused to apologize.
Obama demanded apology from Ben Carson after 2013 National Prayer Breakfast speech
"But within a matter of minutes after the conclusion of the program, I received a call from some of the prayer breakfast organizers saying that the White House was upset and requesting that I call the president and apologize for offending him. I said that I did not think that he was offended and that I didn't think that such a call was warranted."

The passage was verified Tuesday by publisher Sentinel, a division of Penguin Group (USA).
Obama couldn't be bothered with attending the one year memorial of the Boston Bombing by Russian Muslim terrorists. Instead, he sent idiot Joe Biden who said the Boston Bombing was 'worth it.' Yes, Biden the moron actually said the terrorist attack was worth it. Imagine for a second of Dick Cheney said in 2002 on the anniversary of 9/11 that it was worth it. Yea…
Dumbass Joe Biden says Boston Bombing was worth it
VP Biden just told Boston bombing survivors: "It was worth it"

— RickLeventhalFoxNews (@RickLeventhal) April 15, 2014
VP Biden: "my god, u have survived & u have soared. it was worth, it was worth it. i mean this sincerely, just to hear each of u speak."

— RickLeventhalFoxNews (@RickLeventhal) April 15, 2014
One heartbeat away.
Looks like Harry Reid's BLM is getting ready for a really big land grab. The next target appears to be 90,000 of acres of Texas Ranchers' Land near Red River. This amounts to about 116 miles of land near the Texas-Oklahoma border. On this Red River land grab, the Texas Ranchers have a deeed and have paid taxes on for over a hundred years. But of course, that doesn't matter to the BLM thugs.
According to the BLM, the Red River is always Accretion (gradual accumulation of sediment) to the south, and always Avulsion (rapid formation of a new river channel) to the north. So according to the BLM, the boundary only moves one direction, never in the direction that favors the ranchers. They are looking to re-draw the entire portion of the Red River boundary. That includes 90,000 acres of land along a 116 mile stretch of the river.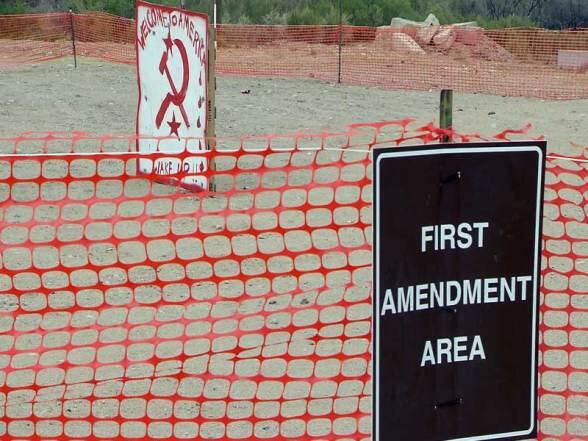 BLM next land grab: 90,000 acres of Texas Ranchers' Land near Red River