Gutter politics! Obama's own website now accusing Mitt Romney of giving Joe Soptic's wife cancer!
Gutter politics continues. But hey it's the Chicago way. The Obama regime has been in damage control over that Super-Pac ad that they claim they had nothing to do with. David Axelrod even NBC Meet the Press today to deny that the ad acussed Mitt Romney of giving Soptic's wife cancer. Well, it's right there on Obama's own campaign website now that Mitt Romney gave Soptic's wife cancer. In case the Obama guttersnipes decide to remove the slide, the link is here (for now),. Below is the 'slide' the Obama site and 'team' is running.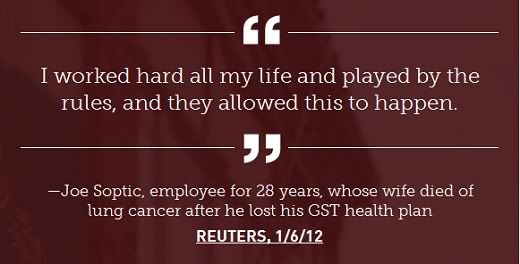 Get your campaign out of the gutter Obama and Axelrod! This is what Chicago values looks like.
Comments