Obama called on SEALS to kill Bin Laden, they did. SEALS called on Obama to help in Benghazi, he didn't
Obama likes to brag about how HE personally got and killed Osama bin Laden, even though the Navy Seals are the ones who actually killed the terrorist piece of sh*t. Obama likes to take credit for killing terrorists with drone attacks too. Yet, he didn't lift a finger to help the Navy Seals who were under attack by Muslim terrorists during the 9/12/2012 Benghazi terrorist attack. Maybe obama should start a new slogan:: 'I killed bin laden and 4 innocent Americans.'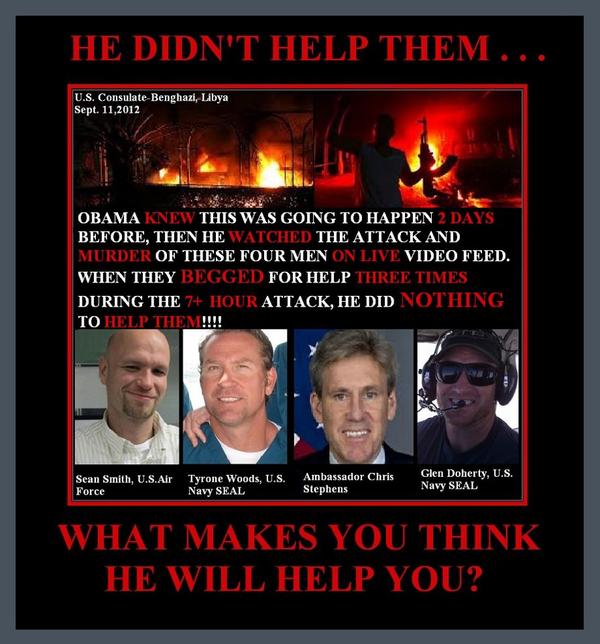 Stand down!
http://www.fireandreamitchell.com/2012/10/27/obama-called-on-seals-to-kill-bin-laden-they-did-seals-called-on-obama-to-help-in-benghazi-he-didnt/
Benghazi
muslims
Terrorism
Benghazi,muslims,terrorists
Obama likes to brag about how HE personally got and killed Osama bin Laden, even though the Navy Seals are the ones who actually killed the terrorist piece of sh*t. Obama likes to take credit for killing terrorists with drone attacks too. Yet, he didn't lift a finger to...
webmaster@fireandreamitchell.com
Administrator
Fire Andrea Mitchell!
\