The Planned Parenthood voters Sandra Fluke – votes for save $9 per month on birth control, has all American's paycheck cut by $1,000
Here is the 'intellect' of the Obama voter like Sandra Fluke. They fight and smear those who don't want to pay for other's birth control when it can be obtained for $9 per month. Having 'won' the election on birth control, this resulted in a normal, middle class American's pay check being reduced by $1,000 per year thanks to the Obama tax increase in the fiscal cliff deal.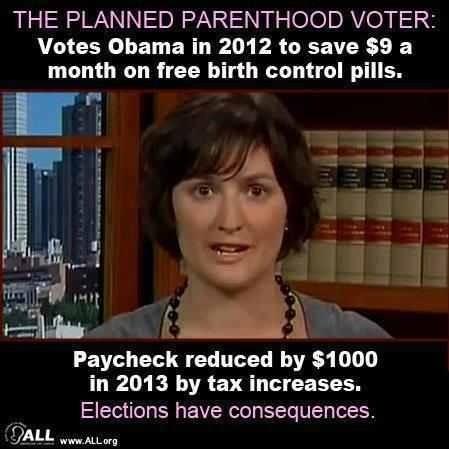 The new age of the low information voter.
Comments