LOL! History Channel's Satan from 'The Bible' series looks like an old Obama – leftists who praised Game of Thrones George W. Bush head on a pike up in arms
Well if the shoe fits i guess. Leftists are going nuts because The History Channel's 'Satan' character from the series The Bible looks awfully family. In fact, it looks like an older version of Obama.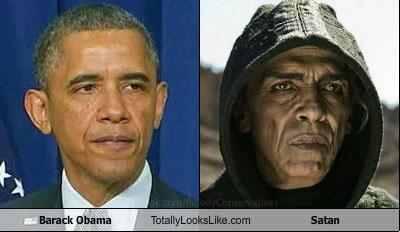 The hilarious moment when the History Channel makes Satan look like a haggard version of Obama. #TheBible twitter.com/RepubGrlProbs/…

— #RepublicanGirlProbs (@RepubGrlProbs) March 18, 2013

Any leftist who starts bitching about this needs to remember HBO's Game of Thrones that featured George W. Bush's decapitated head on a stick and STFU.
Comments