Claire Davis died with her family at her side this afternoon as she was in a coma trying to recover from being shot by left wing radical socialist Karl Pierson who killed himself. Claire Davis was simply an innocent bystander who was 'in the wrong place at the wrong time.'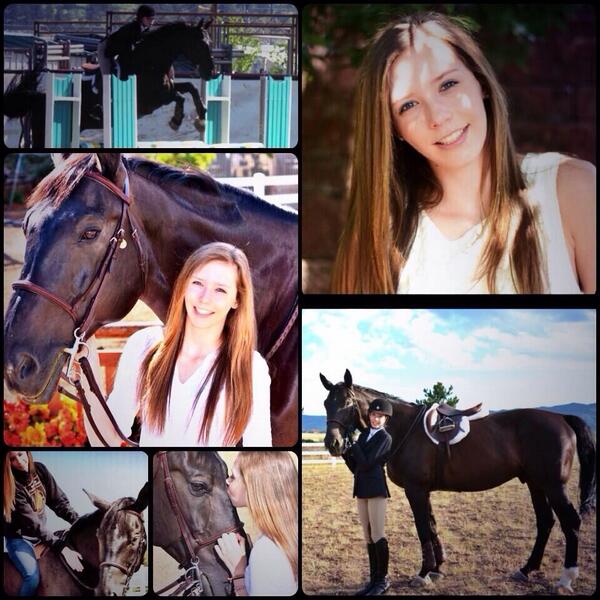 RIP Claire Esther Davis
#BREAKINGNEWS Colorado high school shooting victim Claire Davis died in the hospital this afternoon, hospital confirms

— ABC7 Eyewitness News (@ABC7) December 22, 2013
Claire Esther Davis, 17, who was in a coma after being shot at a Colorado high school last week has died, hospital officials said

— NBC News (@NBCNews) December 22, 2013
God has gained another angel today. Rest in Peace beautiful Claire Davis.

— Lindsey Rost (@Lindsey_Rost22) December 22, 2013
According to a UK Daily Mail source, Phil Robertson and his family believe that A&E basically 'hung him out to dry' over his Christian beliefs. They believe "allegedly" that A&E is manipulating the situation to bring them "back into line" after leftist executives at A&E grew tired of the Robertson family pushing their Christian beliefs. As usual, it's the foreign media revealing the true intents of the leftist America media complex. No American media would dare touch this story about A&E executives 'allegedly' trying to bring the Robertson family back in line over their religious beliefs. Regardless if you agree or not with Phil Robertson and his family's religious beliefs, they still don't deserve to be punished for citing them.
Think about it. Is A&E violating Title VII of the Civil Rights Act of 1964 for firing Phil Robertson because he simply stated his religious beliefs?
Title VII prohibits employment discrimination based on race, color, religion, sex and national origin. The Civil Rights Act of 1991 (Pub. L. 102-166) (CRA) and the Lily Ledbetter Fair Pay Act of 2009 (Pub. L. 111-2) amend several sections of Title VII. In addition, section 102 of the CRA (which is printed elsewhere in this publication) amends the Revised Statutes by adding a new section following section 1977 (42 U.S.C. 1981), to provide for the recovery of compensatory and punitive damages in cases of intentional violations of Title VII, the Americans with Disabilities Act of 1990, and section 501 of the Rehabilitation Act of 1973. Cross references to Title VII as enacted appear in italics following each section heading. Editor's notes also appear in italics.
Since Phil Robertson quoted the Bible and stated his Christian beliefs, isn't he covered under under Title VII of Civil Rights Act for Employer discrimination?
Jim Hoft of Gateway Pundit organized a rally at Air Claire McCaskill St. Louis office. The protesters were demanding that Claire McCaskill apologize to the people of Missouri (and Americans in general) for her lies about keeping your health care plan if you like it. Jim Hoft who had major surgery in September learned two weeks ago that his currently health care plan that saved his life is being cancelled because of ObamaCARE.
Douglas County Sheriff Phil Miller in Georgia announced that he will no longer assist A&E with the production of any of program in Georgia. This in response to A&E firing of Phil Robertson for daring to let his Christian views be known, and the gaystapo lobby.
Douglas County Sheriff Phil Miller statement on A&E:
"A&E has suspended Phil Robertson for talking about his conservative Christian beliefs," Miller wrote." None of us are without sin and I am not judging anyone. I am sure A&E made what they believe is a good business decision. Many people who disagree with A&E might choose to remain silent and there was a time when I might have done the same, but no longer. In my mind the punishment is unreasonable.

"I know it will not matter to A&E, but it will make me feel better. A&E has produced more than a half dozen programs with the assistance of the Douglas County Sheriff's Office. They will not do any more with my assistance while I am sheriff. It is time for someone other than Hollywood and the news media to stand up for what is right!"
Cracker Barrel doesn't want your business. Bowing to the gay lobby, they have removed Duck Commander products. They made their announcement on their Facebook page. The Duck Commander products are removed because they are 'concerned' that it my offend some guests. Cracker Barrel claims they are 'evaluating' the situation. Boycott Cracker Barrel. Isn't their name racist anyway?
Really? This is the excuse the corrupt left like the L.A. Times and A&E is going to use to justify their firing of Phil Robertson> A&E supposedly warned Robertson about 'speaking out too much?' Come on! Unless there is a specific definition as to what constitutes 'speaking out too much' like 'not being allowed to state you religious believes' then this excuse is as big of a failure as A&E public image since the Phil Robertson firing.
Anyone looking at the "Duck Dynasty" uproar may wonder why A&E didn't warn Phil Robertson about the dangers of talking too much to reporters.

But it now looks like they did.

Robertson, the long-bearded patriarch of the clan of Louisiana duck-call merchants, is on "hiatus" from filming episodes of the No. 1-rated cable reality show after giving a GQ magazine interview where he made anti-gay remarks and questioned the need for the civil-rights movement. GLAAD and the NAACP, among others, condemned the comments. But thousands of fans – and even Louisiana Gov. Bobby Jindal – have rushed to his defense, touching off the latest skirmish in the national culture war. Late Thursday, the family said it might not want to continue the show without Phil.
List of A&E sponsors to boycott.
Michigan Education Association, that state's teacher's union is demanding a $10,000 'severance package' for Neal Erickson, a convicted child rapist/molester who was given a 15-30 year jail sentence. Neal Erickson was a teacher at Rose City middle school. He reportedly raped and molested a boy for three years running. The kid had emotional problems for years, but is graduating with honors from Western Michigan University.
Michigan Education Association union thugs demand $10,000 for convicted child rapist
Leave it to the left wing union thugs to defend a child rapist and demand $10,000 in severance pay. Only the left could defend a child rapist.

Under Armour is Duck Dynasty's largest corporate sponsor. Despite pressure and demands from the gay lobby for Under Armour to drop it's sponsorship of Duck Dynasty, they are refusing to do so.
Under Armour, Duck Dynasty's biggest corporate sponsor is refusing to sever business relations with the Robertson Family despite boycott requests coming from gay lobby groups like GLAAD, reports TMZ Sports.
The company that sells men and women's sports apparel and outdoor hunting wear issued the following media statement today:

"We are obviously aware of the situation; and his [Phil's] comments are not indicative of Under Armour's views…[But] We have no plans to change our current relationship."
The following is a list of A&E sponsors that need to be put on notice that we will not accept them advertising on a network that doesn't allow Phil Robertson to speak his mind. The double standards of A&E and the rest of the progressive liberal hypocrites is beyond appalling. Check out who sponsors A&E, let them know you will no longer support their products unless they pull ads from A&E, or until Phil Robertson is brought back to Duck Dynasty.
Bass Pro Shops (which carries Phil Robertson merchandise)
Sensodyne
T-Mobile
Samsung
Walgreens
Motorola
International House of Pancakes (IHOP)
Macy's
Nokia
Microsoft
Verizon
The sponsors that advertise on A&E need to be held accountable for the firing of Phil Robertson. One of the companies is Skyjacker Suspension Systems. The company's CEO Lonny McCurry appeared on The Five earlier today and said that if the Robertsons and Duck Dynasty leave A&E, so will Skyjacker Suspension Systems and their advertising money. Other sponsors need to be put on notice.
Skyjacker Suspension Systems CEO Lonny McCurry will leave A&E if Robertsons leave
A&E fired Phil Robertson for daring to speak his mind about gays. So what do they do? They plan to air a Duck Dynasty marathon this weekend with Phil Robertson. Duck Dynasty has set records for cable ratings and is a cash cow for A&E. Yet, they are so against Phil Robertson for speaking his mind, but have no problem running a weekend marathon of shows with him in it? Check out the episode list from Truth Revolt:
Saturday (all times Eastern):

7:00 p.m.: Duck Dynasty, "Fowl Play"

7:30 p.m.: Duck Dynasty, "Duck No We Won't Go"

8:00 p.m.: Duck Dynasty, "Til Duck Do Us Part"

9:00 p.m.: Duck Dynasty, "John Luke After Dentist"

9:30 p.m.: Duck Dynasty, "Scoot Along Si"

Sunday:

5:00 p.m.: Duck Dynasty, Leave It to Beavers

5:30 p.m.: Duck Dynasty, Plan Bee

6:00 p.m.: Duck Dynasty, Fishin' for Business

6:30 p.m.: Duck Dynasty, Daddy's Got a Gun

7:00 p.m.: Duck Dynasty, The Grass & The Furious

7:30 p.m.: Duck Dynasty, Truck Commander

8:00 p.m.: Duck Dynasty, Let's Go Hunting, Deer

8:30 p.m.: Duck Dynasty, Duck Be a Lady

9:00 p.m.: Duck Dynasty, So You Think You Can Date?

9:30 p.m.: Duck Dynasty, Jerky Boys

10:00 p.m.: Duck Dynasty, O Little Town of West Monroe

11:00 p.m.: Duck Dynasty, Can't Hardly Weight

11:30 p.m.: Duck Dynasty, Spring Pong Cleaning