Jeremy Bird a top Obama campaign hack from 2012 was sent to Israel help defeat Bibi Netanyahu in their March election. Jeremy Bird's travel to Israel, room, board and expenses are all complements of you, the US tax payer. Remember when Obama claimed he wouldn't meet with Netanyahu because it would interfer with the Israeli election? Obama is flat out spending tax payer money, and using one of his progressive liberal Democrat hacks to directly influence the election
Here's what we know about the little worm.
Jeremy Bird is the founder of Battleground Texas, and ran Wendy Davis' disastrous campaign in 2014.
He was a part of the Ready for Hillary campaign which was founded in 2013.
Bird worked for Howard Dean and John Kerry during their 2004 presidential campaigns (yet another success story.)
Bird co-founded 270 Strategies, a political consulting firm.
Even Wikipedia mentions that Jeremy Bird was sent to Israel, by the Obama regime to work against and campaign against Netanhyahu.
Jeremy Bird – Obama hack sent to Israel help defeat Netanyahu
Presently, Jeremy Bird and his team are in Israel, on a US sponsored mission to unseat current PM Benjamin Netanyahu, in the upcoming March 2015 general elections. Jeremy Bird is not a citizen of the State of Israel, rather as a guest there.
America is racist again, so says half-white Obama in India. Before heading to Saudi Arabia to kill the new Saudi King's ass, Obama claimed this in India:
there were moments in my life where I've been treated differently because of the color of my skin
Really now Obama? Is this how you got elected twice, because of the color of your skin? Is the color of your skin the reason why no one in the corrupt American media dares question the corruption you have brought the this country?
Obama, BTW Barry Obama, you are also half white last I checked. Here's an example of the 'different treatment' Obama has gotten throughout his life: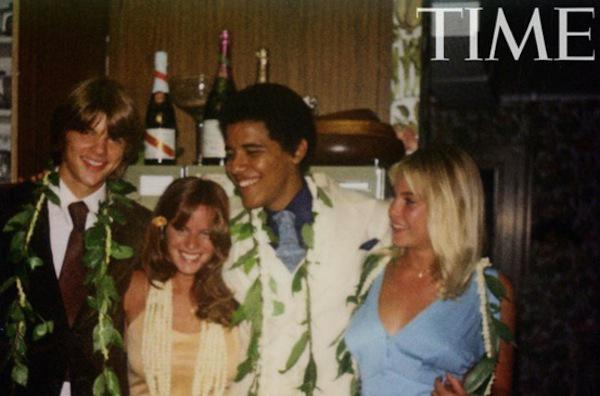 Obama cries America is racist in India
David Berry is the latest American victim of Muslim terrorist. David Berry, a former US Maine and US contractor was among the 9 to 12 killed in Tripoli Libya.
US contractor David Berry among 12 ppl killed in a terrorist attack at the Corinthia Hotel in Tripoli, Libya Tuesday — @NatSecCNN

— Jake Tapper (@jaketapper) January 27, 2015
#American David Berry got shot dead in the head at the Corinthia hotel terror attack #tripoli #libya pic.twitter.com/8jpWjTwn9C

— Nizar Elennabi.نـزار (@NizarElannabi) January 27, 2015
Correction: Name of American that was killed N the terrorist attack on Corinthia hotel is David Berry #Tripoli #Libya pic.twitter.com/EcDxcvqDRQ

— Ahmed Sanalla (@ASanalla) January 27, 2015
David Berry was project security manager for APR energy, which had its contract terminated by #Libya-n gov. #Tripoli https://t.co/930Vaz07N0

— Ahmed Sanalla (@ASanalla) January 27, 2015
#URGENT: American killed in #Libya hotel attack. Contractor David Berry among 12 victims of terrorist attack at Corinthia Hotel, #Tripoli.

— Will Ripley (@willripleyCNN) January 27, 2015
David Berry – Former US Marine killed by terrorists in Libya
David Berry had a Linkedin profile, and the summary reads:
David Berry was a twelve-year combat veteran with the United States Marine Corps with extensive experience in the Special Operations and Intelligence Communities. He has worked in highly dynamic, challenging, and fluid environments often in hostile and austere locations throughout the world. Mr. Berry has conducted complex operations and advised senior decision makers with the necessary information to accomplish missions and protect lives.
David Berry was a project security manager for Team-Crucible, LLC.
Read more
Corinthia Hotel Tripoli Libya is the latest scene of a Muslim terrorist attack. At least one American is among the nine dead is another Muslim terrorist attack. This one, at the Corinthia Hotel Tripoli Libya has at least nine people dead, with the one America (so far). We'll see if the Obama regime blames a Youtube video for the terrorist attack at the Corinthia Hotel Tripoli Libya.
Photos from inside Corinthia Hotel that was attacked in#Tripoli #Libya Attack has been claimed by #ISIS – pic.twitter.com/oMDRoIXoQA

— Conflict News (@rConflictNews) January 27, 2015
State Dept: "We can confirm the death of a U.S. citizen in #Libya. We have no additional details to share at this time." #CorinthiaHotel

— Hannah Allam (@HannahAllam) January 27, 2015
http://t.co/gZErcigxtG : American security contractor among dead in Libya attack: company

— CyberNews (@CyberNewsUS) January 27, 2015
Some reports have as many as 12 people killed in the Corinthia Hotel Tripoli Libya terrorist attack. We'll see if the number climbs.
Corinthia Hotel Tripoli Libya terrorist attack – American killed
Kenji Goto the second of the remaining Japanese Hostages has been given 24 hours to live by ISIS. The Muslim terrorist group is demanding the release of Sajida al-Rishawi a female suicide bomber, held in Jordan.
Less Than 24 Hours Until ISIS Kills Hostages http://t.co/L3tHbxkRvc pic.twitter.com/coOGGKT8e5

— The Daily Beast (@thedailybeast) January 27, 2015
Japanese man held by Islamic State militants 'has 24 hours to live' http://t.co/exBg2q7pCX pic.twitter.com/QeJHJwUwNs

— Sky News (@SkyNews) January 27, 2015
#IsraeltheRegion #ISIslamicState #beheadings #Jordan IS threatens to kill Japan hostage, Jordan pilot in 24 hours http://t.co/O09RTF3mOu

— Israel News (@IsraelNewsNow) January 27, 2015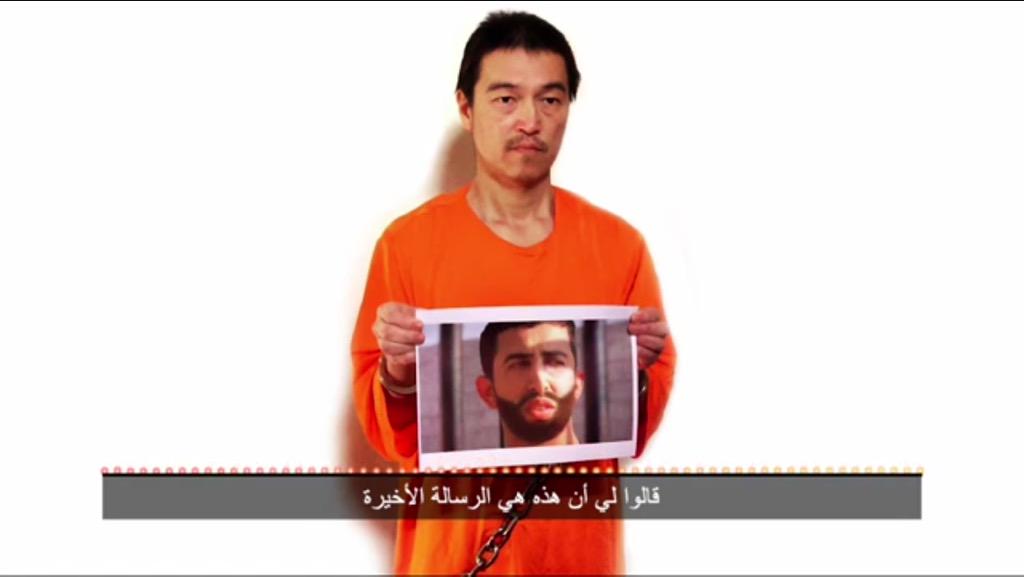 Kenji Goto – Japanese Hostage given 24 hours to live by ISIS
Facebook and Instagram are down both, at the same time. Is it the weather back east affecting servers, or has then been a digital jihad with hacking of Facebook and Instgram? Needless to say, some people really freak out when their favorite social media site suddenly goes down.
INVESTIGATING: @facebook appears to be down. Stay tuned…

— David (@dnp_david) January 27, 2015
Facebook and Instagram appear to be down. Let us all pray.

— BuzzFeed (@BuzzFeed) January 27, 2015
Facebook and Instagram are down. pic.twitter.com/9AAOLm8xHG

— Breaking News Feed (@PzFeed) January 27, 2015
Facebook and Instagram are down – the end is near!
Why are we still waiting to hear that Bowe Bergdahl is officially a deserter? The investigation into Bergdahl and his desertion was completed in October, an announcement was expected around Thanksgiving. Here we are in 2015, and we still haven't had an official announcement on Bowe Bergdahl. The reason is because Ben Rhodes (who just so happens to the brother of CBS News president David Rhodes is stonewalling. Ben Rhodes is a national security adviser to Obama. Amazing coincidence don't you think?
Ben Rhodes (brother of CBS News president) stonewalling Bergdahl announcement
Loretta Lynch, the witch who will replace Eric Holder as Attorney Generaal is not only a racist like Holder, but a corrupt liberal Democrat too. Loretta Lynch quietly dropped $450,000 civil forfeiture case just a week before the hearings. You know it's bad when even a far left nut job site like Raw Story is dishing the facts about Loretta Lynch's action.
When Long Island businessman Jeff Hirsch stepped up to the bank window to make a deposit one morning in May, 2012, the teller shot him a worried look. "You know, your account has been frozen," she told Hirsch. "I'm not sure you want to put any money in there this morning."

In fact, the disbelieving Hirsch soon learned, the office of the U.S. Attorney for the Eastern District of New York had, without warning, seized the entire working capital — $447,000 — of Bi-County Distributors in Ronkonkoma, N.Y., the business Hirsch co-owns with his two brothers.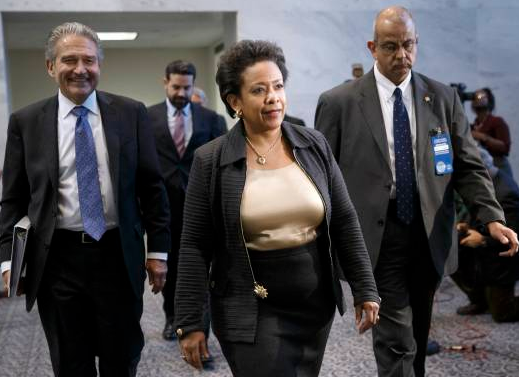 Loretta Lynch quietly dropped $450,000 civil forfeiture case
Juan Williams jumped the shark yet again, and defended leftist blimp Michael Moore over his dissing of American Sniper. Juan Williams is so pathetic he even called Michael Moore a hero! I don't know if Williams meant the sandwich or a real, genuine hero. But Juan Williams yet again displays why I watch less and less of Fox News. Between leftist idiots like him, Blob Beckel and Geraldo Rivera, it's just like MSNBC at times.
If I want to her the left-wing drivel, there are plenty of other networks to choose from. I understand the whole 'fair and balanced' thing, but if I want droolling leftists, I don't need to watch Juan Williams or Beckel pig. Fox News has tolerable Democrats on like Joe Trippi, Doug Schoehn and Pat Caddell. Unfortunately, they don't get nearly the air time idiots like Juan Williams, Beckel and Geraldo get.
Please tell me Juan Williams did not just say Michael Moore is a hero.

— Dolly Key (@cherokeehottie) January 26, 2015
@TheJuanWilliams @mmflint a hero? He s hypocrite coward gets publicity from others who make sacrifices he won t. Very disappointed in u.

— John Raftery (@johnraf) January 26, 2015
@TheJuanWilliams although I don t agree with your views, you always raise valid points. But I'm sorry, Michael Moore is a coward, not a hero

— Lucas Hood (@mattlamosek) January 26, 2015
Juan Williams defends blimp Michael Moore calls him hero
You get that conservatives? A Fox News pundit (Juan Williams) thinks Michael Moore is a big hero. Oy.
It's not only leftists like fat pig Michael Moore who hate American Sniper. American Muslims are also whining about American Sniper (which will soon become the number one grossing war movie of all time.) According to Pamela Geller, American Muslim Group Attacks American Sniper and are demanding that Cliton Eastwood and Bradley Cooper denounce fictional 'Islamophobia.'
Muslims attacks American Sniper, demand Eastwood denounce 'Islamophobia'