Billions missing from the State Department under Hillary Clinton? What difference at this point does it make!? Six billion is reportedly missing, and Hillary Clinton reportedly wrote a check worth $50 million for 'services performed' under the State Department, that no one can find. The paperwork for Hillary Clinton's $50 million 'services rendered' was misplaced. Under Hillary, the Iraq Embassy in Baghdad us missing $2 billion alone that was allocated for it's construction.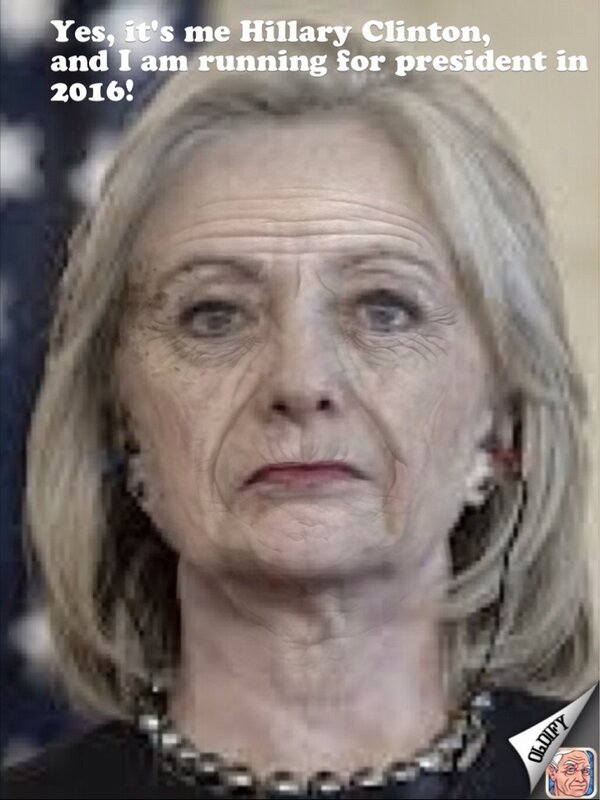 Hillary Clinton linked to missing State Department Billions
Michele Fiore is a member of the Nevada Assembly representing District 4 which represents Clark County. Yesterday, Michele Fiore appeared on All in with MSNBC leftist hack Chris Hayes. AS is typical for Hayes, and the progressive war on women, Hayes was obnoxious, spiteful, and just generally rude. Michele Fiore wasn't having any of Chris Hayes BS, and owned him during the interview on MSNBC. Watch the following Video:
Michele Fiore destroys Chris Hayes over Bundy Ranch VIDEO
WTF is an American plane owned by the Bank of Utah doing in Iran? Did Iranian born Valerie Jarrett hitch a ride on the Bank of Utah's jet, or are one of their bankers meeting up with the mullahs?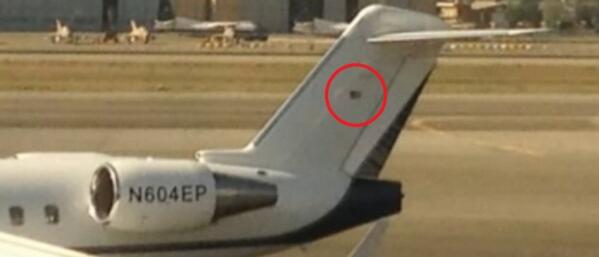 American plane owned by the Bank of Utah in Iran?
On Tuesday morning, a plane owned in trust by the Bank of Utah showed up in a very visible area of the Mehrabad Airport in Tehran, the capital of the Islamic Republic of Iran.

What was it doing there exactly? Nobody knows, reports The New York Times.

Under President Barack Obama, the United States has eased some of the long-standing punitive economic sanctions against Iran. Still, very little American — or European — economic activity is allowed inside the religious theocracy.

The Bank of Utah is certainly no Wells Fargo. The Ogden-based community bank has all of 13 branches including three in Ogden, two in Salt Lake City and one in Trementon (pop. 7,647). Its humble motto is: "Experience. Service."

The bank's senior officials say they are baffled.
While Harry Reid continues to call the Bundy's and their supporters terrorists, Obama and the Democrats are giving real terrorists advanced American antitank missiles. The Syrian rebels have been linked to Al-Qaeda.
Obama gives Al-Qaeda aligned Syria rebels advanced American antitank missiles
Stuff is about to get real now. Nine 'lawmakers' from the west are having a strategy session in Salt Lake City, Utah planning to take over the Bunch Ranch. Whoooooooaaaaaa Bundy Ranch!
Western lawmakers strategize in Utah to take control of Bundy Ranch
San Francisco Billionaire Tom Steyer owns the Democrat party and especially Obama. Unlike the Koch Brothers who get all the media attention, Tom Steyer stays in the shadows. He's promised Democrats $100 million in campaign fund this mid-term election if they do what he wants. One of which is not building the Keystone XL Pipeline. So Obama did what his puppet master told him to do and punted the decision on whether to allow the Keystone Pipeline to be built and cut down this country's reliance on Muslim oil. Unions, and red state Democrats are pissed off about this. Porker Mary Landrieu for example is a big backer of the Keystone XL Pipeline. Steyer tweeted his pleasure at the decision: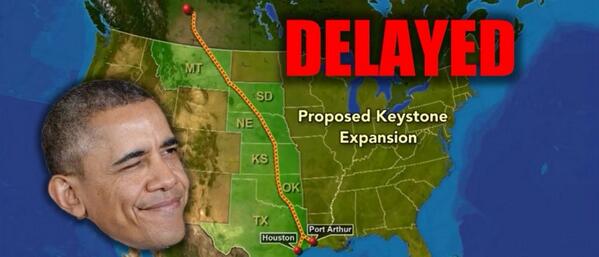 Obama punts on Keystone XL pipeline decision – pissing off red state Democrats
Good news on Good Friday: the comment period for #KeystoneXL has been extended. Now @StateDept can address inherent flaws in its past work.

— Tom Steyer (@TomSteyer) April 18, 2014
So much for that 'diplomacy' agree Lurch Kerry made with the Ruskys. It's getting so bad in Eastern Europe that Obama is being forced to send ground troops into Poland.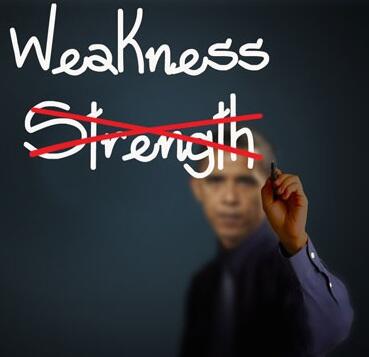 Obama sending ground troops into Poland
Well lookie here! Abortion Barbie, Wendy Davis is being probed by the FBI for legal work she did in the past. Poor Abortion Barbie, not only a disgusting pig and a liar, but apparently corrupt too. Typical Democrat progressive.
Wendy Davis caught up in FBI investigation
Brandeis University cancelled a commencement speech by Aayan Hirsi Ali, who is trying to spread the word about how woman are anbused under Sharia Law and Muslim rule. Ali has been trying to promote The Honor Diaries, which has been featured on the Megyn Kelly several times. So guess who forced Brandeis from allowing Aayan Hirsi Ali to speak. None other than the so called feminists who always whine in this country how woman are treated. Apparently, the feminists of Brandeis University are cool with Muslim's mulitating the genitals of woman, stoning and raping, as long as they are given free abortions or something.
Brandeis Feminist Faculty Led Petition Against Aayan Hirsi Ali
Hank Aaron was highly respected among everyone around the political spectrum, until last week. We he claimed the GOP was the KKK in "neckties and starched shirts." Of course, the hypocrite Aaron fails to remember that the KKK Was, and still is today the Democrat party. The shooter at the Jewish Center in Kansas City was a progressive leftist Democrat who ran for Governor and Congress as a Democrat. Now, after the backlash, Henry Aaron is trying to back off his rustling hustling comments, whining like race hustlers often do claiming his words were 'taken out of context.'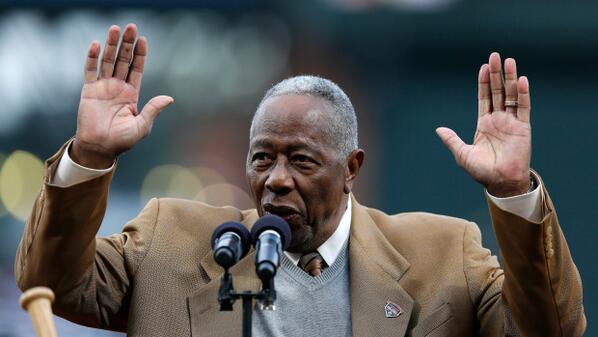 Race hustler Henry Aaron tries to back off calling tea party the KKK
Weeper Boehner is hellbent on passing amnesty this year. Boehner, knows where his bread is buttered (from big business that wants cheap labor.) The RINOs in the House and Senate are intent on sticking it to legal immigrants and giving amnesty to 15-20 million illegals in this country.
Weeper Boehner hellbent on passing amnesty this year
Michigan is uausually a safe Democrat shithole. But this year, something different is going on. The open Senate seat being left by corrupt Democrat Carl Levin has moved from "Lean Democrat" in the Cook Political Report to toss-up. The Republican candidate is Former Secretary of State Terri Lynn Land. Every early poll on this race against likely Democrat challenger Gary Peters has shown Terri Lynn Land ahead of Peters. Of course it's way early, the corrupt Democrat party of Michigan will have plenty of tricks up their sleeves, and Michigan is a deep blue Democrat state. That being said Charlie Cook has still moved this race from Lean-D to Toss-Up which puts another Senate seat in the mix for Republicans to gobble up is they don't somehow screw it up. The main states of focus of course are Montana, South Dakota, West Virginia which are three likely Republican gains in the Senate. Then you have the Democrats who voted for ObamaCARE in red states like Louisiana, Alaska, Arkansas and North Carolina. Add in Iowa and Colorado as possible GOP targets, and you really have a chance to get a solid Republican majority in the Senate starting in 2015. Again, this all depends on if the GOP doesn't screw this up like they are so good at doing. Maybe even Minnesota will wake up and realize they elected an assclown to the senate in Al Franken, but I'm not holding my breath.
Michigan Senate race moves from Lean-D to Toss-up