George Soros isn't the only progressive liberal Democrat sugar daddy. There's also Tom Steyer, a San Francisco based environmental wacko who forced Obama to put off a decision on budiling the Keystone Pipeline until after the mid-term election. Like Soros, Steyer pulls the strings of Democrats, promising $100 million in campaign funds for this year's mid-terms. One of Steyer's whores is Colorado Democrat Senator Mark UDall who already faces a tough re-election campaign because of his and other Democrats stance against gun rights in Colorado.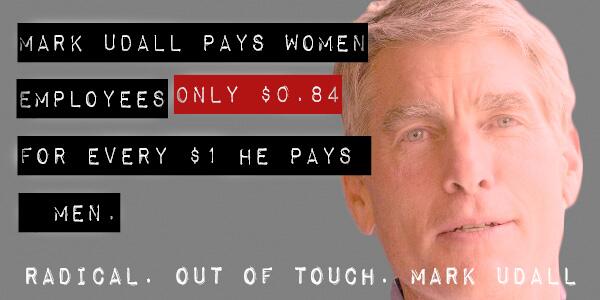 Democrat Mark Udall takes Tom Steyer money who opposes Keystone Pipeline
Benghazi could have been prevented. If Obama hadn't switch sides in the war on terror and given al-Qaeda $500 million worth of US weapons, Benghazi wouldn't have happened. Yet again, we have Obama and Hillary Clinton to thank for four dead Americans in Benghazi Libya, all because Obama and Clinton wanted to play footsies with the Muslim terrorists.
Obama switched sides in the war on terror – gave al-Qaeda $500 million worth of weapons
Citizens Committee on Benghazi claims the US government allowed arms to flow to al-Qaeda-linked militants who opposed Muammar Gaddafi
Their rise to power, the group says, led to the Benghazi attack in 2012
The group claims the strongman Gaddafi offered to abdicate his presidency, but the US refused to broker his peaceful exit
The commission, part of the center-right Accuracy In Media group, concluded that the Benghazi attack was a failed kidnapping plot
US Ambassador Chris Stevens was to be captured and traded for 'blind sheikh' Omar Abdel-Rahman, who hatched the 1993 WTC bombing plot
More from Daily Mail UK (as usual, not American media):
Documents obtained by Clarion Project show James Clapper misled Congress in 2012 about Muslim Brotherhood linked entitles. As if this is supposed to be any sort of shocking surprise. Clapper like the entire Obama regime is nothing but a group of filthy liars. Like the rest of the Obama cronies, we'll probably hear some 'strong' words from Weeper Boehner or Darrell Issa, then this will fade off into the sunset just like Lois Lerner.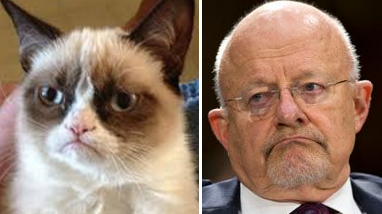 Documents obtained by Clarion Project show James Clapper misled Congress about Muslim Brotherhood
Clarion Project via Weasel Zippers:
Newly declassified documents obtained by the Clarion Project show that the Office of the Director of National Intelligence (ODNI) misled members of Congress in 2012 about its involvement with Muslim Brotherhood-linked entities.

Further, the documents show that there were even a number of internal communications within the Office of the Director of National Intelligence expressing concerns about the Brotherhood links of these entities.

The story of the deception began when the Director of National Intelligence James Clapper testified to Congress on February 10, 2011 saying that the Muslim Brotherhood is "a very heterogeneous group, largely secular, which has eschewed violence and has described Al-Qaeda as a perversion of Islam."

In the same hearing, Clapper was asked by Rep. Jeff Miller (R-FL) about the administration's relationship with the Muslim Brotherhood. He answered, "There have been outreaches to the Muslim community in general, but I guess we're not aware of any direct outreach to these particular organizations. That is, if you're speaking domestically."
Since progressive liberal Democrats always like to brag how 'educated' they are, lets take a look at the history of the Constitution and slavery of blacks in this country.
The 13th Amendment that abolished slavery and passed in 1865 was passed by 100% of Republicans and just 23% of Democrats in the Congress. (Guess who gets called racist).
Quick history lesson on Democrats and slavery
Fourteenth Amendment to the United States Constitution which gave slaves citizenship was adopted on July 9, 1868. 91% of Congressional Republicans supported the measure, while ZERO Democrats supported giving black slaves citizenship.
The Fifteenth Amendment to the United States Constitution was ratified in 1870. All Republicans and NO Democrats supporting giving slaves the right to vote in 1870.
Read more
While most of the attention of the BLM's illegal land grab has been focused on the Bundy Ranch, the BLM as planning another illegal land grab. 90,000 acres of land in Red River Texas near the Oklahoma border is the next target on the BLM's blame. Texas Attorney General (and future governor) Greg Abbott is daring the BLM to come and take it!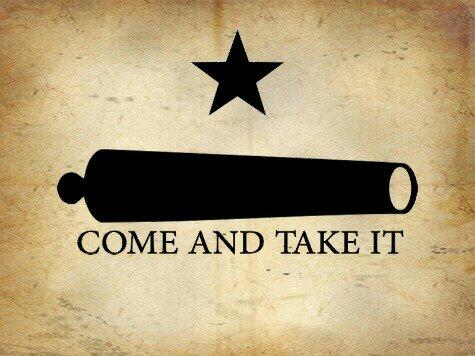 Texas Attorney General Greg Abbott dares BLM to come and take Red River land
So not only does the IRS illegally target conservatives, but over 1,000 IRS workers didn't pay their taxes. As if that isn't enough to piss you off, these same IRS workers got substantial tax payer funded bonuses too! Welcome to Obama's AmeriKa.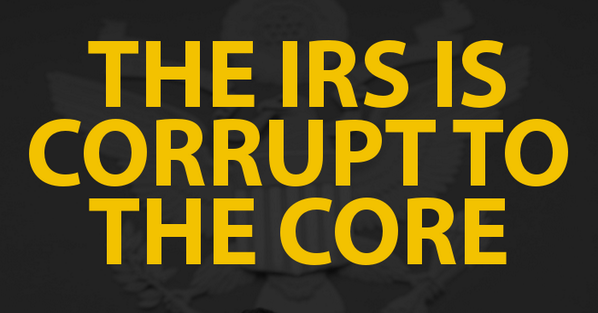 1,000+ IRS workers failed to pay taxes, got bonuses
Did you know that civilization was supposed to end in 1985, later revised to the year 2000 because of global warming (or back then global cooling)? Did you also know the mid-west and south would be suffering from severe famine in the year 2000? These were just some of the dopey progressive liberal predictions back on the first Earth Day in 1970. Here we are in the year 2014, and nothing that these morons predicted came true. Another dopey prediction on Earth Day in 1970 was that by the year 2000, the world would run out of crude oil? Last I checked, there is still plenty of oil out there. It's too bad that Marxist Democrats and progressive environmental whack jobs don't let use drill for more cruse oil. Below are thirteen as the most absurd predictions from 1970.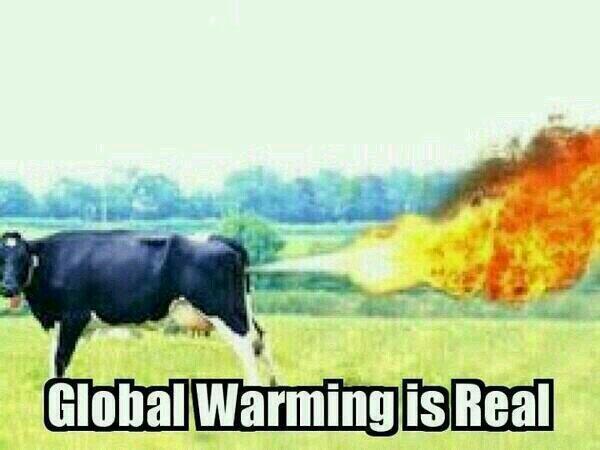 Thirteen worst Earth Day predictions since 1970
Taxes are like a drug for progressive liberal Democrats like Obama. In Obama's case, raising taxes is like doing a little blow from his earlier year (and probably nowadays too.)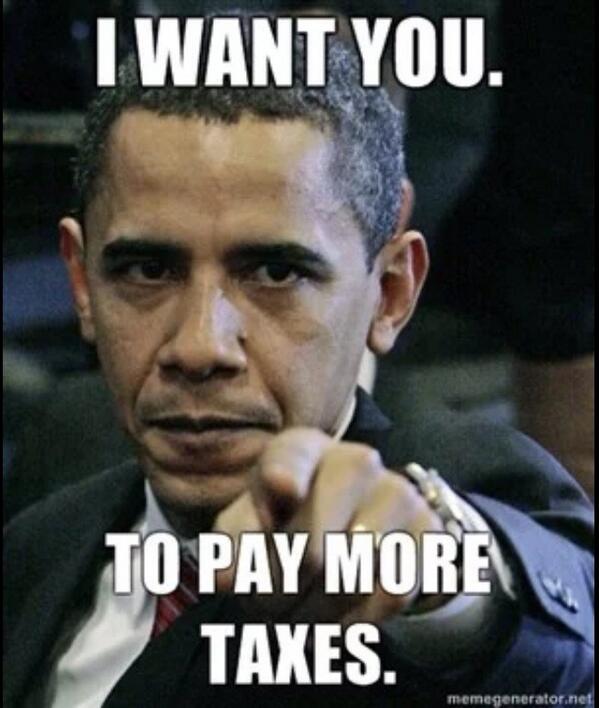 Obama calls for highest sustained taxation in U.S. history
Schuette v. Coalition to Defend Affirmative Action a ban affirmative action was upheld by the Supreme Court by a vote of 6-2. This is the case in which Michigan voters changed their state constitution to stop public colleges and universities from using race as a factor in admissions. Guess who the two votes against this were? None other than the 'Wise Latina' Sonia Sotomayor and the zombie Ruth Bader Ginsburg. Obama's other Marxist appointee to the Supreme Court, Elana Kagan did not vote.
Supreme Court Upholds Michigan Ban on Affirmative Action
Now we know why it took so long for Kathleen Sebelius to get officially thrown under the bus by the Obama regime. Sebelius stayed in position longer enough so that we the tax payer can pay for her government benefits. Because the old hag stayed on with the Obama regime for five years, the amount of time needed to qualify for tax payer funded pensions.
Sebelius stayed on long enough to get government benefits
Bill O'Reilly has a lot of nerve. He compared Bundy Ranch supporters to those leftist scum in Occupy Wall Street. I must also say I'm very disappointed in Brit Hume. He went along with O'Reilly, bashing the Bundy Ranch supporters. I guess they are all just big government, paid for Karl Rove Republicans at Fox News. Someone needs to ask O'Reilly when a Bundy Ranch supporter ever took a crap on a car, or had to set up rape tents.
Bill O'Reilly compares Bundy Ranch supporters to Occupy Wall Street
How many Bundy Ranch supporters were ever arrested, O'Reilly? Why didn't you ask him that Hume? How much in property damage was caused by Bundy Ranch supporters compared to Occupy Wall Street leftist thugs?
Read more
Want to know why the IRS insists that you pay your taxes on time (unless you are a Democrat)?
1. Even if tax payers like low tax rates, they can't keep them
2. Taxpayers can't blame Bush
3. Taxpayers can't blame the Fox News
4. Taxpayers can't blame the tea party
5. Taxpayers can't blame the Koch brothers
6. Taxpayers can't get the CBO to score their returns and extend payments over the next 10 years
7. Taxpayers can't give themselves a special exemption from the law like members of Congress gave themselves from ObamaCARE
8. Taxpayers can't blame a glitchy website
9. Taxpayers can't get a waiver from paying taxes
10. Taxpayers can't plead the Fifth like former IRS director of exempt organizations Lois Lerner