Want to go inside the mind of a 'free thinking', 'peace loving', tolerant progressive liberal Democrat? Let's take a look at this assclown, who goes by the handle @UNDERWATERWELD on Twitter. He thinks black conservatives are 'fecal matter'.
Liberals think black conservatives are 'fecal matter'
Black republicans are fecal matter they spew #GOP talking points about Sharia Law as they vote to disenfranchise minority voters #RWNJ #tcot

— Dave Frost (@UNDERWATERWELD) September 30, 2014
Either this clown is a Muslim, or a big of Muslims and Sharia Law. According to him, black conservatives 'spew talking points' about Sharia Law. Yea, I know you leftists don't ever mention Sharia Law, probably because progressive liberalism is your own form of Sharia Law.
Of course this one clown isn't alone. There are other progressive liberal extremists who aren't fans of black conservatives.
Read more
Hannity interview radical Muslim Imam Anjem Choudary for some reason tonight. This interview didn't have as many fireworks as the previous two interviews. However, there was something rather interesting revealed. The British government pays Anjem Choudary $25,000 in welfare per year because 'of his chilren'. Unbelievable. No wonder the Brits as such wimps when it comes to foreign policy. Choudary also tried to lecture Hannity about how he under testaments Allah or something.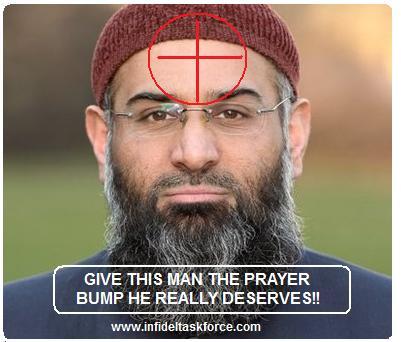 Anjem Choudary gets $25,000 welfare per year VIDEO
Connecticut Democrat Rep. Christina Ayala aka 'Tita' was arrested on 19 voter fraud charges this past weekend. Like a typical progressive liberal Democrat, 'Tita' Christina Ayala has quite the history. According to The Blaze, Rep. Christina Ayala two years ago, was fined for her involvement in a hit-and-run car accident. She later faced domestic violence charges after she got into a fight with her boyfriend, but they were dropped when she completed required consoling. But remember, it's only evil men who are involved in domestic violence or something.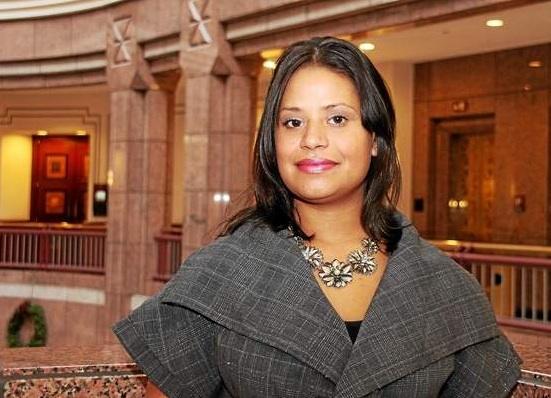 Connecticut Democrat Rep. Christina Ayala arrested on 19 voting fraud charges
So much for Obama's 'historic' coalition. So far, more civilians than terrorists have been killed in Obama's pin prick air strikes against ISIS. It's gotten to the point that ISIS terrorists are already adjusting to the air strikes as Obama fails again.
ISIS adjusting to pin prick air strikes
The blood bucket challenge is just the latest left wing charade to support Hamas. Just days before the holiest day of the Jewish calender of Yom Kippur, Jew hating leftists like copied Ohio State's Megan Marzec and did the 'blood bucket challenge' at Yad Vashem, the Holocaust Memorial and Museum in Jerusalem. The group calls themselves 'Jews against Genocide'. Now, it isn't bad enough that they had to copy the pitiful Ohio leftist Megan Marzec with the blood bucket challenge, and mock the ALS Ice Bucket challenge right? But these left wing nut jobs have to do it during the period of Rosh Hashana and Yom Kippur too. Really classy leftists. As usual, the media is no where to be found covering this latest example of leftist antisemitism and terror sympathizing.

Jew hating perform blood bucket challenge at Yad Vashem
Mark Udall, the Democrat Senator from Colorado was charged with two felonies, and had his car seized for transporting drops back in 1973 according to Colorado Peak Politics. This Udall Democrat is quite the liar. He claimed that he was arrested in 1973 for marijuana, and spent a night in jail. But the newspaper article from 1973 tells a totally different story. Udall never spent time in jail, and it wasn't marijuana he was transporting. The drugs were identified as amphetamines.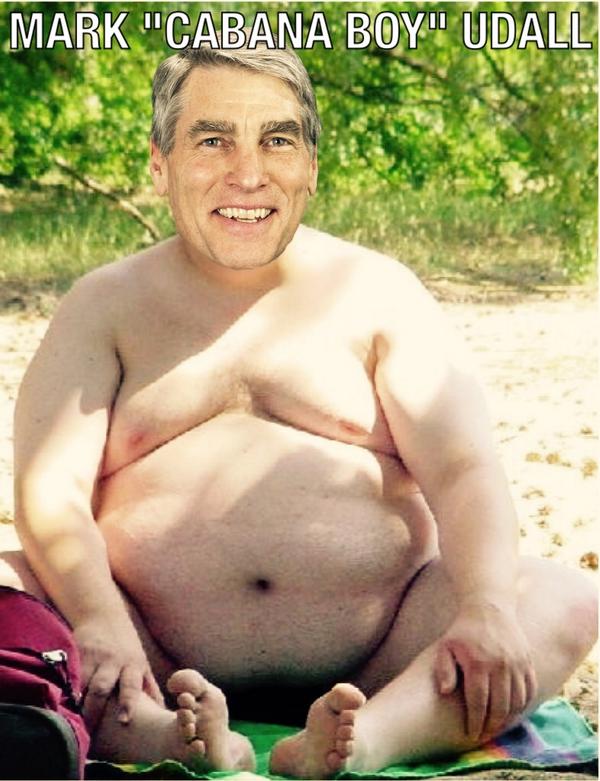 Mark Udall charged with 2 felonies, car seized for transporting drugs in '73
So much Obama and his coalition of countries bombing ISIS in Iraq. The terrorist group is now just one mile from Baghdad, reports the Daily Mail UK. As usual, the American media has completely ignored this latest development and Obama's failure. Instead, they are busy trying to whitewash the Muslim terrorism in Oklahoma or fawning over George Clooney's wedding and Chelsea Clinton's baby. Priorities are not right from American media.
Uh oh. ISIS just one mile from Baghdad
Jesse Matthew, the last individual seen with Hannah Graham has now been linked to Morgan Harrington, a college student that was killed in 2009 in the same general area of Charlottesville. Morgan Harrington's remains were found on a farm 10 miles outside of Charlottesville in 2009. Her family said in 2010 she had been kidnapped, raped and murdered.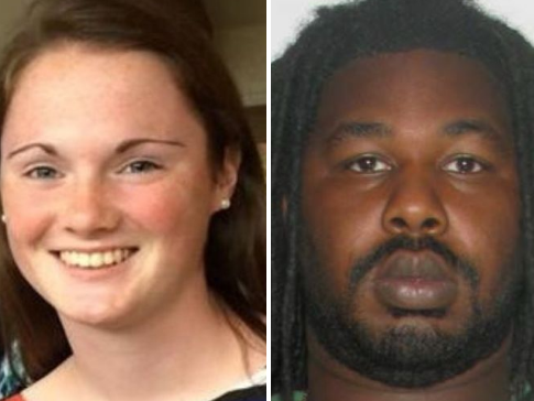 Jesse Matthew linked to college student killed in 2009
This really pisses me off. A Muslim beheads a woman, talks about stoning women to death, tries to convert co-workers to Islam isn't a terrorist? That's now what a second law enforcement officer in Moore Oklahoma is now claiming according to CNN. So what is it then? Was Yisrael a 'gentle giant' or Saint Skittles or something? Oh that's right. It's the politically correct term 'workplace violence'. Unbelievable.
Second law enforcement official claims: Jah'Keem Yisrael not linked to terrorism
Hey remember last week when leftists were bragging how Nate Silver of FiveThirtyEight's Senate Forecast had dropped the Republicans chances of gaining majority in the Senate down to 55%? Suddenly, leftists are quiet again, as Silver's forecast model has once again put Republicans at a 60% to win the Senate Majority in November. Shhh….. progressives. There is really one fly in the ointment, and that's Kansas. Liberal Democrat Greg Orman who is trying to campaign as an independent and actually has a slight lead over Pat Roberts. Now, I'm no fan of Pat Roberts, but Kansas can't be this stupid to fall for Orman's liberal BS? Well, they did elect Kathleen Sebelius twice as governor, so maybe they are just this stupid.
After dropping, Nate Silver gives Republicans 60% to win Senate Majority
Otherwise, things are looking pretty good for Iowa, Colorado, Louisiana, Alaska and Arkansas. This with Montana, West Virginia and South Dakota already in the bag for Republicans. And don't forget North Carolina. Despite the small leads by liberal extremist Kay Hagan, she could still be taken down. The sleeper in this race may be Michigan. Maybe I'm overly opptumusitc, but the Democrat running for that open seat has been bumbling and stumbling his way through his campaign. It's not impossible for Republicans to win that seat.
Read more