Obama's JV ISIS is now apparently selling Yazidi women that they took hostage. According to CNN, ISIS is calling these girls and women "slaves of the spoils of war with the infidels." Yet, Democrats continue to support these Muslim extremist groups for some reason, but it's the Republicans who are conducting a 'war on women' or something.
ISIS selling Yazidi women in Syria
First it was the ISIS shirt, now it's We're still niggers in AmeriKKKa shirts at the so called Michael Brown Peace and Justice rally in St. Louis. If these people hate this country so much, and are such victims, why not move to Iraq or Syria and take up arms with your brothers in Jihad against this 'evil country'.
We're still niggers in AmeriKKKa shirts at Mike Brown Peace & Justice Rally – Image credit: Gateway Pundit
If you don't want to join your brothers at ISIS, why not go to Mexico or Central America were they keep losing their population t this country? I am so sick and tired of progressive liberal Democrats like this nimrod (regardless of race or gender) whining about how America is the KKK. Did this moron sit through a Jeremiah Wright sermon with Obama?
Read more
Andrea Tantaros is one of my favorites at Fox News. She tells it like it is about radical Islam and isn't afraid of being labeled an 'Islamophobe.' The Asian American Journalists Association demanded an apology from Andrea Tantaros Fox News for comments made about radical Islam. Today, Tantaros responded with a big, fat Greek middle finger to the AAJA:
I will not apologize for speaking the truth about radical Islamic jihadism. Period.

— Andrea Tantaros (@AndreaTantaros) August 30, 2014
Andrea Tantaros will not apologize for comments about radical Islamic jihadism
Too many times, conservatives like Tantaros back down from their bold statements. I'm so happy to see that Andrea isn't one of those. She has no reason to apologize because her states on 'Outnumbeed' were 100% accurate about radical Islam.
Too hell was Islam, the AAJA, and political correctness!
Here's a feel good story for the Labor Day holiday week. George Galloway, a limey MP who hates Israel and America got the snot beat out of him in limey-land. Infact, Galloway was beaten so badly, that he had his jaw and rib broken by attacker. More from Blazing Cat Fur: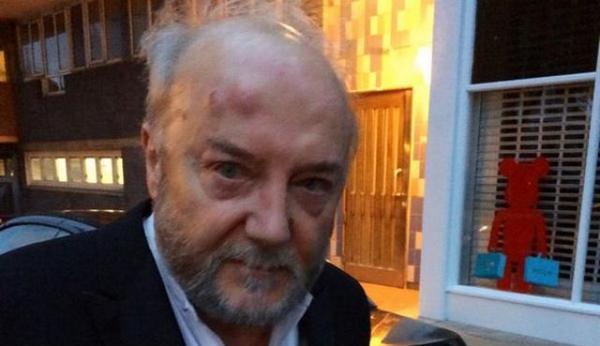 Anti-Israel limey MP George Galloway gets the snot beaten out of him – Image credit: Haaretz
A Chicago Muslim named Emad Karakrah carrying an ISIS flag 'allegedly' made bomb threats against the police in Chicago. Of course he might just be the next generation of the Bill Ayers domestic terrorist group the Weather Underground. The ISIS flag would be a perfect logo for the Weather Underground.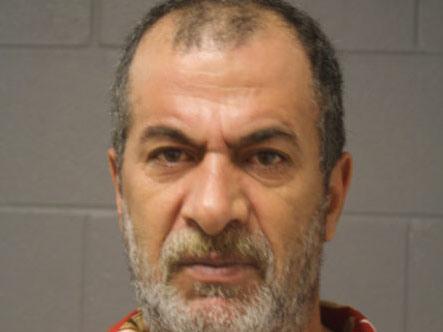 Emad Karakrah with ISIS flag makes bomb threat
ISIS next target could be Europe, or the Pope. That's the latest information about ISIS of which the Obama regime has no strategy to deal with. Don't fear Pope fans, Obama has a strategy this weekend. Three fundraisers, attending a MSNBC hack's wedding, and likely golf.
Obama's JV: ISIS targeting Pope Francis
It's come to this. The world president in American history has said that the world has always been 'messy.' But we only know about it know because of social media like Twitter, Faceboook and Instagram. Thanks again you idiots who voted for Obama (again).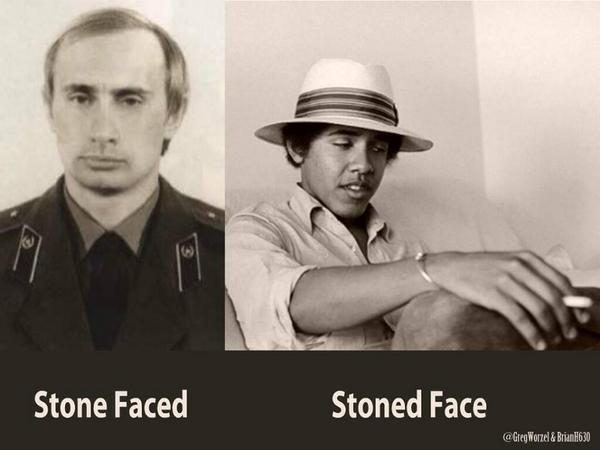 Obama: Only reason why we notice world is messy is because of social media
Pres Obama said "The world's always been messy … we're just noticing now in part because of social media."

— Mark Knoller (@markknoller) August 29, 2014
This quote, along with the 'we don't have a strategy for ISIS' will go down as Obama's legacy. Well, the quotes and the failed polices and ObamaCARE. Either Barry Obama needs to lay off the choom, or Valerie Jarrett is going to have to do a better job programming the empty suit.
You had plenty of media egging on the rioters in Ferguson during a week of unrest, looting, and burning down of businesses. Now that the violence has stopped, the corrupt leftist media doesn't care abut what's going on in Ferguson anymore. That's why they don't bother reporting on the tea party helping riot ravaged businesses rebuild in Ferguson now that the violence has stopped. Biz Pac Review covered this story, but none of the 'big' media outfits bothered to. Not even Fox News. The St. Louis Tea Party is organizing a "BUYcott" of businesses along the now-infamous Florissant Avenue where some of the worst looting took place. Hennessey's View also has more on the BUYcott: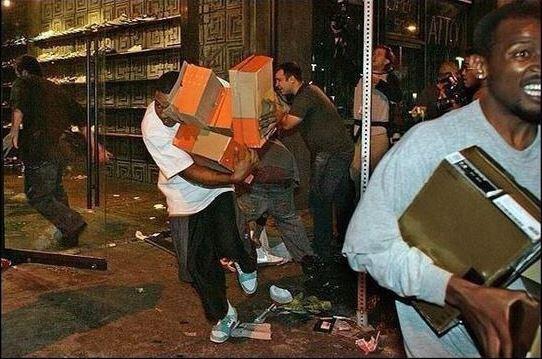 Tea party helps riot-ravaged Ferguson businesses rebuild — media silent
Sorry I'm so late on this. This sounds whiny, I know, but I have a really involved week at work this week. Sorry. Crap always seems to work out this way, though. When there's a great need for Tea Party services, I'm tied up with work obligations. Something has to give, and it's usually the thing that doesn't generate revenue.

But we all have work to do. Ferguson businesses and families are still struggling with the effects of the riots. The demonstrations didn't break their windows or steal their inventories. Rioters did. Looters did. And the shop owners in Ferguson and Dellwood weren't rioting. They were watching their American Dream of owning their own lives go out through broken windows.

Everybody shops on Labor Day Weekend. All we're asking is that you consider doing that shopping in Ferguson and Dellwood.
The only time the media bothers to check out what the tea party is doing is googling James Holmes during a mass shooting at a theater like ABC hack Brian Ross.
The Democrats are already in deep trouble this November, when they are likely to lose the Senate and more seats in the House. If Obama goes ahead with his unilateral amnesty actions around Labor Day like some are predicting, this would be the final nail in the Democrat's coffin. Now, there are reports that Obama may wait until after the mid-term elections to do his unilateral amnesty.
Obama may delay unilateral amnesty until after mid-terms
The Obama administration hinted on Friday that it might delay a some of its unilateral and controversial changes to U.S. immigration policy until later this year, instead of his original deadline of the end of the summer.

In his Friday briefing to reporters, White House Spokesman Josh Earnest refused to answer direct questions about whether President Barack Obama's announcement would still be made by the end of the summer. Earnest dodged that question several times, and also noted that Obama still doesn't yet have any formal recommendations to consider — both are possible signs that this deadline will now be pushed back.
But I thought all the border invaders were just poor children from Central America looking for a better life? Turns out, much like everything else a progressive says, that complete and utter BS. Muslim terrorists are operating in the Mexican border city of Ciudad Juarez and planning to attack the United States with car bombs or other vehicle born improvised explosive devices (VBIED). The DOJ and defense department are all on alert for an imminent terrorist threat according to Judicial Watch.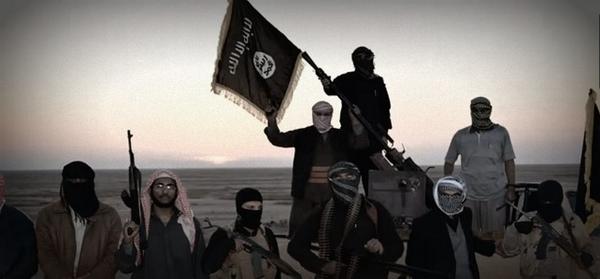 Imminent terrorist attack warning by Feds on US Border