Obama, being from Hawaii you would think would have the common decency to at least release a boiler plate message on the 72nd anniversary of Pearl Harbor. I guess that was too much to ask as instead Obama went on his Saturday radio address to whine about extending unemployment benefits. He also went to Twitter to whine about it. Obama is headed to Hawaii shortly after heading to South Africa for Mandela's funeral. I'm sure there will be plenty of selfies from Obama then: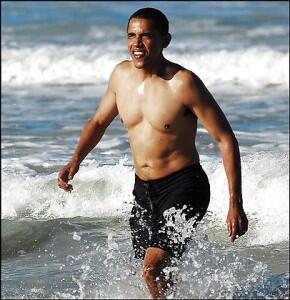 Obama ignores 72nd anniversary of Pearl Harbor
Unlike Obama, the Day of Infamy at Pearl Harbor is still being remembered all over the country.
Read more
Merrill Newman was released or 'deported' from North Korea after a month in captivity. The North Koreans were satisfied with Newman reading the propaganda letter on North Korean TV apologizing for 'American hostilities' and they let him go. Obama, Biden, John Kerry and the rest of the eggheads in the White House didn't lift a finger to get Merrill Newman. Biden tried to use Merrill Newman as propaganda back in America, offering him a ride home on Air Force Two. Biden is currently bumbling and stumbling in South Korea. Newman, didn't want any part of Air Force Two or Biden, and instead decided to take a direct flight to San Francisco (he lives in Palo Alto). Newman knows the government didn't life a finger to secure his release from North Korea.
Vice President Joe Biden, who is currently in South Korea on a three-nation Asian tour, praised North Korea for releasing Merrill and said he played "no direct role" in securing the veteran's release.

Biden said he offered Merrill a ride home on Air Force Two, but said the Palo Alto, Calif. resident decided to take a direct flight to San Francisco, so he could return home more quickly.

"We are pleased that Mr. Merrill Newman has been allowed to depart the (Democratic People's Republic of Korea) and re-join his family," Deputy State
Read more
Ellie Porter is a six year old Utah girl with a rare form of cancer called undifferentiated sarcoma. Thanks to ObamaCARE and the Democrats, Ellie Porter has lost her health care coverage that had been keeping her alive for the last three and a half months. Being forced into the ObamaCARE exchanges, Ellie Porter's parents not only have to hope the system works properly when they sign up, but also will end up paying double the premiums that they were paying on their previous plan.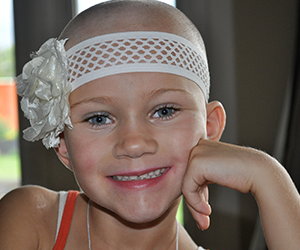 Six-year-old Ellie Porter with undifferentiated sarcoma cancer loses health coverage thanks to ObamaCARE
Merrill Newman has finally released by North Korea, with no thanks to Obama, John Kerry or anyone else in his regime. Merrill Newman an 88 Korean war veteran was basically taken hostage by North Korea a month ago and forced to read a letter on North Korean TV apologizing for American 'hostile acts' against them. Obama never uttered a word about Newman. Instead he partied, played golf and planned his multi million dollar Hawaii Christmas vacation. John Kerry was busy sucking up to Iran to get that pitiful nuclear deal done.
Merrill Newman finally released by North Korea
BREAKING: North Korea says it has deported elderly US tourist and war vet detained for more than a month

— The Associated Press (@AP) December 7, 2013
MORE: The North's state media says it deported Merrill Newman because he apologized for alleged hostile acts: http://t.co/gvuXzq1Uyj -NS

— The Associated Press (@AP) December 7, 2013
■CNN速報(米版):American veteran Merrill Newman has left North Korea and is with U.S. officials in Beijing, a senior U.S. official tells CNN…

— 速報.in (@sokuho_in) December 7, 2013
Here's one ObamaCARE story that should make everyone smile. Dingy Harry Reid, the pile of filth Democrat Senator from Nevada saw his insurance premiums rise to $4,500 all because of ObamaCARE. Of course, with all the Casino moguls and union thugs lining Reid's pocket, he can easily afford the extra $4,500 per year. He claims it went up $4,500 because of his age. He's always been an old coot in the Senate, so that excuse don't fly.
Here's one time I can say, Thank you ObamaCARE!
Remember the big outrage after it was learned that Team USA's uniforms for the 2012 Summer Olympics were made in China? Obama pounded the desk, through a faux tantrum and proclaimed never again will Team USA Olympic uniforms be made outside this country. Well, that was just yet another lie to add to Obama's long list of them. Team USA snowboarders' uniforms for the February 2014 Sochi games are foreign-made too. Burton Snowboards, a Vermont company is responsible for the uniforms. I shouldn't be surprised anything from Vermont is anti-American.
As the progressive liberal Democrats and corrupt media continue to cast Nelson Mandela as some sort of saint, let's rememeber exactly the type of person Nelson Mandela was. Remember just a few years ago when George W. Bush was president and Mandela condemned the United States as the 'one power' that wants to plunge the world into a 'holocaust.' Oh and America is the one country that has committed unspeakable atrocities in the world.
Nelson Mandela – If there is a country that has committed unspeakable atrocities in the world, it is the United States of America
"What I am condemning is that one power, with a president who has no foresight, who cannot think properly, is now wanting to plunge the world into a holocaust. … If there is a country that has committed unspeakable atrocities in the world, it is the United States of America. They don't care."
Obama regime is fudging the job numbers again. Despite only 203,000 jobs added in November (with all the Holiday shopping hires), the unemployment rate magically fell from 7.3% to 7.0%. The reports about the Obama regime fudging the job numbers last year before the election doesn't seem too far fetched now. Of all the net job created in November, 41% of those jobs were in government, not the private sector.
Margaret Thatcher died back in April, Obama couldn't be bothered to attend her funeral or lower the flags to half-staff in America. But for a Communist/Terrorist like Nelson Mandela, it's a totally different story. Obama is hoping on Air Force 1 to attend the funeral of Mandela in South Africa, and has ordered flags fly at half-staff through December 9th in this country all because of the death of the Communist/Terrorist Mandela. The Brits were angered when Obama snubbed them back in April, I'll bet they are even more peeved that Obama is so anxious to attend Mandela's funeral.
Sarah Palin made her first public comments about disgusting British leftist Martin Bashir and his comments about 'peeing and sh*tting' in Sarah Palin's mouth. Tonight on O'Reilly Factor Palin mentioned how the leftists like Bashir always resort to Saul Alinsky's politics of personal destruction, and can never debate conservatives on the issues themselves. That's just how progressive liberal Democrats roll. They are childish, are seeing their socialist dream in America die, so they are lashing out. Palin's comments come at about the 4 minute mark of the interview with O'Reilly. He used the first four minutes bashing the Tea Party and Ted Cruz.
Sarah Palin comments about Martin Bashir on O'Reilly Factor (O'Reilly full interview)
The Obama Pentagon quietly loosened drone strike guidelines on targeting civilians. The language used to require military personnel ensure civilians were not targeted for drone strikes. But under the radar and again, ignored by the media, those rules were changed on drone strikes. Now the Obama Pentagon rule simply encourages military personnel to avoid targeting civilians.
Obama war chiefs widen drone kill zones… http://t.co/fnO4GY8xN0

— DRUDGE REPORT (@DRUDGE_REPORT) December 4, 2013
The lovefest between Chris Matthews and Obama at American University is over. Chris Matthews had his usual thrill up his leg for an hour with Obama and the young rubes thought Obama was God or something. So what was the biggest take away from the Obama/Chris Matthews 'Hardball' interview? You can now get free contraception under ObamaCARE without the fear of going bankrupt! That's right, you don't have to worry about spending $9 a month for birth control anymore because of ObamaCARE.
Obama to Chris Matthews – You can get free contraception without fear of going bankrupt under ObamaCARE