If you listen to the media, you'd think Omar J. Gonzalez was the victim in his fence jumping escapade on Friday. Turns out, little ole Omar had 800 rounds of ammo in his car. He also 'allegedly' had a knife on him when he jumped the fence on Friday and made it all the way to the front door of the White House which was supposedly left unlocked. Of course, Obama and his family (and a few friends of the Obama kids) had already left for yet another vacation at Camp David anyway.
Omar J. Gonzalez – White House fence jumper had 800 rounds of ammo in car
BREAKING: Prosecutor: White House intruder had 800 rounds of ammo, machete in car http://t.co/2jRGcN0QVp

— Fox News Politics (@foxnewspolitics) September 22, 2014
Remember all those media reports about Omar Gonzalez not having any previous police issues? Well…..
Omar Gonzalez was arrested in VA back in August. Police found a sawed off shotgun, sniper rifle & map of DC area w/ the White House circled.

— Kara Rowland (@kararowland) September 22, 2014
Two black thugs rob six elderly whites in a racial motivated robbing in Missouri. The two black thug who robbed the six elderly whites (between the ages of 59-61) yelling 'The is for Mike Brown'. Not so surprisingly, the CEO of the race hustling grievance industry like Al Sharpton, Jesse Jackson and the NAACP are silent.
Two black thugs rob six elderly whites in Missouri yelling 'This is for Mike Brown'
Police say two thieves robbed six people in the 1100 block of Mississippi Saturday night and said "This is for Mike Brown" before fleeing the scene.
According to investigators, the six victims, whose ages range from 59-61, were leaving a restaurant and walking north on Mississippi when the two suspects approached them. One suspect pulled out a gun and the other demanded the victim's property.
The victims complied and the suspects fled the scene.
We all know Hussein Obama was a big fan of Obama. But did you know Hillary Clinton actually wrote letters and had communication with the Marxist, 'community organizer' Alinsky? You've got to remember. Hillary Clinton is every bit the Chicago politician that Hussein Obama is. Hillary Rotten Clinton grew up in Chicago and was the kids of Chicago Communists. Now, the letters between Clinton and Alinsky have been revealed by the Free Beacon. Turns out, like Obama, Saul Alinsky had a deeper influence on Clinton's early political than previously known.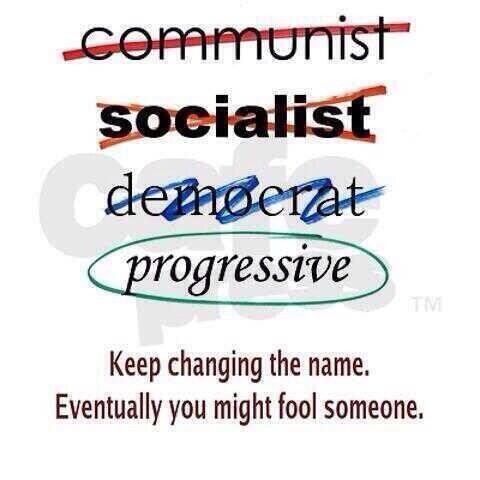 Letters between Hillary Clinton and Saul Alinsky revealed
Just more wonderful characters in the NFL. One of the most overrated players in the league, San Francisco Quarterback Colin Kaepernick 'allegedly' dropped the n-word according to a ref. Wouldn't surprise me, considering what a collection of thugs the NFL has become. San Francisco sports, much like their citizens is a cesspool of failure.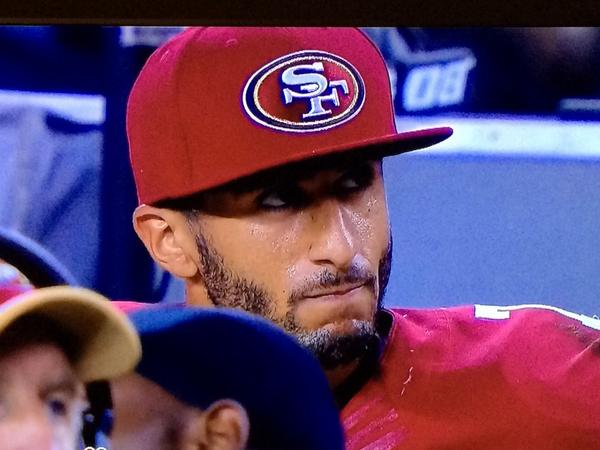 More NFL: San Francisco QB Colin Kaepernick allegedly dropped N-word
Politico hack Glenn Thrush loves himself some Saul Alinsky. In fact, Thrush is asking on Twitter what's wrong with Saul Alisnky and why do people hate him (in a typical, Politico/leftist type way).
Remind me again why liking Saul Alinsky is unaccptable @DRUDGE_REPORT HILLARY'S OLD LETTERS COME BACK TO HAUNT… http://t.co/USfkNaRyub

— Glenn Thrush (@GlennThrush) September 22, 2014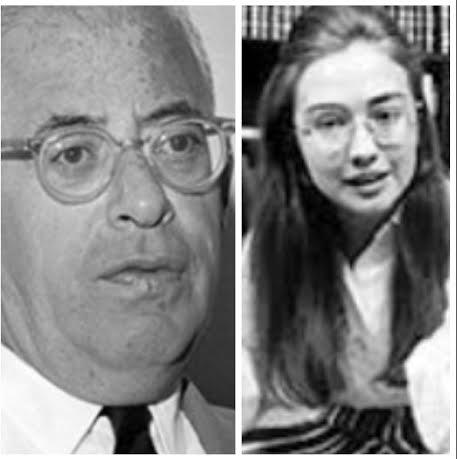 Politico hack Glenn Thrush loves him some Saul Alinsky
Gee, I don't know. Could it be because Alinsky was a Communist or one reason? Oh right. The 21st century Democrat party as as closely aligned to Communists as we've ever seen in this country, except they call themselves 'progressives' now.
Could it have something to do with 'Rules for Radicals'. Oh wait, that's basically the progressive liberal extremist playbook these days. Yea, Glenn, what was wrong with Saul Alinsky. Just another misunderstood Communist i guess.
The disdain shown by leftist extremist Democrats towards victims of the Benghazi terrorist attack is astounding. I know the left hates our military and everything, but people people in Benghazi. Some of those who actually made it out alive had serious injuries. So what does California Democrat Adam Schniff call those wounded in the Benghazi terrorist attack? He calls them liars.
from Investors Business Daily (Via Director Blue):
Democrat Adam Schiff calls wounded benghazi heroes "Liars"
Scandal: The California Democrat who suggested that his party boycott the Benghazi Select Committee as a waste of time now accuses those who fought on the CIA annex roof of lying "to promote a new book."

The last we heard from Rep. Adam Schiff, D-Calif., a member of the House Intelligence Committee, was in May. That's when he told Chris Wallace on "Fox News Sunday" he thought the planned select committee to investigate the 2012 Benghazi attack was a "colossal waste of time."
Calling the yet-to-be-approved committee a "tremendous red herring," Schiff said: "I don't think it makes sense, really, for Democrats to participate."

Well, the Democrats participated in the committee that conducted its first hearing on Wednesday, and Schiff, along with Rep. Adam Smith, D-Wash., finds himself one of the Democrats picked by House Minority Leader Nancy Pelosi to sit on it.

In fact, it was Schiff who proposed that the first hearing focus on the Benghazi Accountability Review Board's post-attack review and recommendations, an idea that committee head Rep. Trey Gowdy, R-S.C., accepted.

But Schiff apparently is still not happy about the hearing, which pointed out the State Department's pre-Benghazi neglect of security, ignoring the security recommendations after the 1998 bombings of our embassies in Kenya and Tanzania.
On Friday, lazy Obama decided to go on a vacation to Camp David. Not only taking his daughters, but also a few of their friends on our tax dollars. Today, Obama was flown from Camp David to Andrews AirForce base for a round of golf. Just more carbon polution and wasted time on Air Force One for King Hussein.
Pres Obama has flown to @AndrewsAirForce from Camp David for a round of golf with aides.Sunny and 81°. High of 86°.

— Mark Knoller (@markknoller) September 21, 2014
FORE! Obama hits the golf course AGAIN
Last night on Justice with Judge Jeanine Pirro interviewed former CIA officer Joshua Katz. According to his sources, there are already ISIS recruits in Boston, one of the most anti-American cities in this country. The number of ISIS recruits believed to be in Boston already is believed to be in the double digits. When you consider other anti-American cities in this country like New York City, Chicago and San Francisco, there could already be hundreds of ISIS recruits in this country.
Dozens of ISIS recruits already in Boston (Video)
Omar J. Gonzalez, the White House fence jumper on Friday apparently had a knife. As far as the fence hopper today, we don't know about him yet. Obama had already left for a vacation, taking his kids and their friends on our tax dollar. Maybe Omar Gonzalez was the latest ISIS recruit. You know those terrorists love their knives.
Cellphone video shows man who jumped White House fence Fri; he was later found to have a knife http://t.co/ggvwWwYSJ2 pic.twitter.com/7IUmggbnEE

— KTLA (@KTLA) September 21, 2014
BREAKING NEWS: White House intruder was carrying a knife http://t.co/MzUgXru6B0

— Fox News Alert (@foxnewsalert) September 21, 2014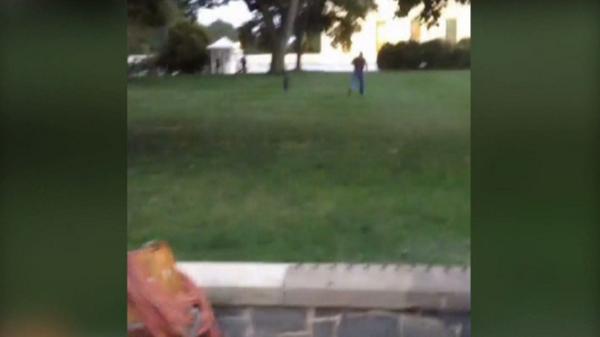 Omar J. Gonzalez – White House fence jumper had a knife
Brandon Darby has the best take on Omar Gonzalez and White House 'security'.
Read more
In the last two days, you've had two nut jobs jump the fence at the White House. Meanwhile, Obama isn't even at the White House. The lazy Hussein decided to go on yet another vacation, this weekend at Camp David. As the world burns, lazy Obama goes on vacation. So typical. Looks like they brought the kids friends along on the trip too. Who cares right? It's just us paying for it, not Obama.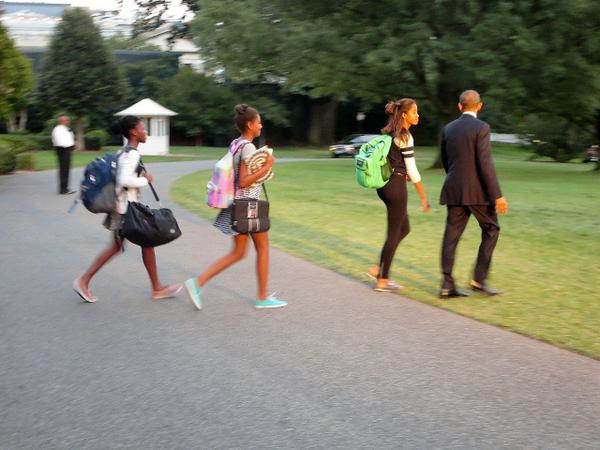 Lazy Obama on vacation again at Camp David
Pres Obama leads daughters Malia and Sasha and a friend to Marine One for flight to weekend at Camp David. pic.twitter.com/JEEHjO3w6X

— Mark Knoller (@markknoller) September 19, 2014
#WhiteHouse evacuated after intruder spotted on grounds. Witnesses say President #Obama was en route to Camp David

— CBC News Alerts (@CBCAlerts) September 20, 2014