Hamas and Israel agreed to an 'humanitarian' cease-fire for 12 hours in order to try and calm things down between Israel and Hamas Palestine. John Kerry became the only American Secretary of State in the last twenty years to fail at get getting a cease-fire deal between Israel and Palestine. Israel agreed to extend the cease-fire a few more hours but the Hamas terrorists didn't want that. Palestine is already firing rockets into Southern Israel despite the extended cease-fire. It's obvious to anyone who isn't leftist Israel hating progressive that Hamas wasn't to continue the violence and see more people die. But I'm sure Israel will get the blame somehow.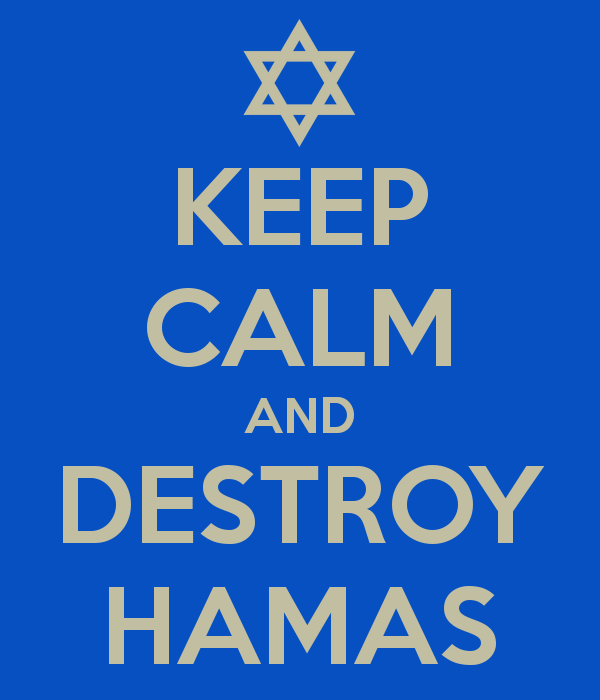 Despite extension of 12-hour humanitarian cease-fire – Hamas still firing rockets into Israel
Rocket sirens South Israel.

— Israel Breaking ✡ (@IsraelBreaking) July 26, 2014
Sirens in southern Israel, again. Hamas spox says no agreement to extension of ceasefire to midnight

— Ilån Bεn Zıon (@IlanBenZion) July 26, 2014
It's the weekend, so you know what that means? Back to the golf course for King Putt Obama. As Andrew Tahmooressi enters his 118th day being held captive in Mexican a prison, nothing has changed from day 1. Obama and Kerry have ignored Tahmooressi, let Mexico get away abusing, beating, starving and chaining the Marine to his bed. All of what? A wrong turn at US/Mexico border?N After his tokensmeeting with the leaders of three Central American countries (El Salvador, Honduras and Guatemala), Obama got another chance to bash Americans because of their drug and gun running habits. That's ironic because it was Obama and Eric Holder's gun running Fast and Furious that lead to the death of Americans and hundreds of Mexicans.
Day 118: Andrew Tahmooressi in Mexican prison – Obama prepares for vacay
Boston, like Chicago, San Francisco and New York City is one o the most far-left, anti-Semitic cities in the country. Recently, a pro-Palestine rally took place in Boston to the chants of "allah Ackbar'. This is of course typical of Boston and the state of Massachuttes as a whole. I say, if we are forced to keep all the border invaders in this country, ship 'em all to Boston. chowderheads in Boston deserve them.
Anti-Semitic rally in Boston with chants of Allahu Akbar!
John Kerry is such an epic failure as Secretary of State, he almost makes Hillary Clinton's term successful (notice I said almost). Lurch is the only Secretary of State in the last twenty years to get a cease-fire agreement done in the Middle East. Yea, John Kerry id that pathetic. Maybe it's time for Kerry to call up Hanoi Jane for some help.
John Kerry the only Secretary of State in 20 years to fail at getting ceasefire in Middle East
It's funny how progressives all whine about giving amnesty to illegals that are invading the southern border. Yet, when it comes to housing these illegals, not even progressive states like Maryland or Massachusetts want to bother. Check out the Mayor of Lynn losing it after being confronted by an amnesty advocate (via National Review)
Here, I'll say it. You border hoppers are criminals! The media may not want to call you that, but ILLEGAL IMMIGRANT is illegal, aka against the law. Get it?
So where's the outrage? Palestinians used children to dig the tunnels into Israel. Over 160 Palestinian kids died as a result of the Hamas terrorist using child labor. Yet you don't hear a peep of outrage from Muslims, the Jew hating progressives, or the corrupt media. This would have been a great question for Megyn Kelly to ask Anna Baltzer last night. But she was too busy showing Hamas propaganda to bash Israel instead. This information isn't hard to find, or just some 'Israel sympathizer' propaganda either. You can find this on the Institute for Palestine Studies.
Palestinians used kids to dig tunnels, over 160 died
Hamas's lack of transparency about its use of its tunnel earnings compounds suspicions. While Hamas officials say local revenues comprise half the government's $750 million annual budget for 2011, local businessmen calculate the earnings to be considerably higher, raising questions about where the funds go and why there are repeated shortfalls in monthly civil-service salary payments. Calls for accountability have mounted as the Haniyeh government has increased the tax burden. (National Economy Minister ?Ala' Rif?ati, who upon taking office called for Gaza's withdrawal from the Paris Protocol to spare the population Israeli-level tariffs, four months later declared his intention to raise tariffs in line with Paris Protocol rates.)

A similarly cavalier approach to child labor and tunnel fatalities damaged the movement's standing with human-rights groups, despite government assurances dating back to 2008 that it was considering curbs. During a police patrol that the author was permitted to accompany in December 2011, nothing was done to impede the use of children in the tunnels, where, much as in Victorian coal mines, they are prized for their nimble bodies. At least 160 children have been killed in the tunnels, according to Hamas officials. Safety controls on imports appear similarly lax, although the TAC insists that a sixteen-man contingent carries out sporadic spot-checks.

All told, the tunnels have been a mixed bag for Hamas. While its detractors praise—albeit begrudgingly—its success in reducing the impact of Israel's stranglehold, perceptions of corruption inside the organization have intensified. During the renewed fuel shortages of spring 2012, there were widespread allegations that Hamas leaders received uninterrupted electricity and that gasoline stations continued to operate for the exclusive use of Hamas members. True or not, they fed a growing mood of recrimination that Hamas had profited from the siege.
No fundraising for Obama today. Instead, he's meeting with the leaders of three Central American countries (El Salvador, Honduras and Guatemala) to plan how exactly how he will skirt US law and give citizenship for the thousands of illegals that continue to invade our border from Mexico. While all of this is going on, Obama continues to ignore US Marine with PTSD Andrew Tahmooressi. He has now been held captive by the Mexicans for 117 days, with no end in sigh. Tahmooressi has been held captive in a dirty Mexican prison since March 31st simply because he made a 'wrong turn.' 117 days later, after being abuse, beaten, starved and chained to his bed, Tahmooressi remains in a dirty Mexican jail while illegals from Central American invade our southern borders via Mexico. Neither Obama, nor John Kerry give a damn about Tahmooressi, as neither of these two jackasses have even picked up the phone to call the Mexican president demanding Tahmooressi be released.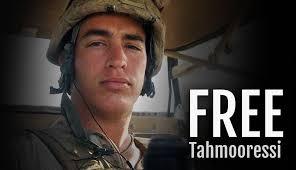 Day 117: Andrew Tahmooressi in Mexican prison
As usual, the media, aside from Greta Van Susteren continues to ignore Tahmooressi's imprisonment. Instead, the media has gone into over drive with their pro-Hamas propaganda, kept beating the drum about those 'poor' illegal 'kids' crossing the border, and continuing to kiss Obama's ass, even as he shut them out of events.
Oops. John Kerry fails again. Israeli Cabinet in Tel-Aviv has rejected Lurch Heinz John Kerry's negotiated cease-fire as he fails yet again in diplomatic relations.
Israeli Cabinet rejects John Kerry's negotiated cease-fire
BREAKING: Israeli Cabinet in Tel Aviv rejects Sec. of State John Kerry's negotiated cease-fire deal – @CNN

— NewsBreaker (@NewsBreaker) July 25, 2014
Israel's security cabinet rejects Gaza ceasefire proposal from US Secretary of State John Kerry, officials say http://t.co/qCcoPdbjVw

— BBC Breaking News (@BBCBreaking) July 25, 2014
Reports: Israel's security cabinet rejects Gaza ceasefire proposal, seeks modifications – @Reuters, @AFP, @haaretzcom http://t.co/QCjvqs1nSo

— Breaking News (@BreakingNews) July 25, 2014
Hey lurch, take your cease-fire file and shove it back on your yacht.
Everyone knows by now where CNN stands. They not only support Hamas and the terrorist firing rockets at Israeli civilians, but they also supported the Muslim Brotherhood in Egypt. Basically, CNN has your typical leftist ideology. Hate the Jews, support the terrorists. But when Israel Ambassador to the US Ron Dermer destroyed CNN and uber-hack Erin Burnett for pro-Hamas bias, it was a beautiful thing to watch. Erin Burnett has been a complete and utter failure since CNN hired her away from CNBC. Burnett has been an epic failure just like everything else CNN tried (remember Parker-Spitzer and Piers Morgan?) Watch the following video as Dermer destroys Burnett/CNN for their pro-Hamas bias.
Israel Ambassador Ron Dermer destroys CNN for pro-Hamas bias (Video)
Anna Baltzer is yet another leftist, self hating Jew who bashes Israel in the name of those 'poor' Palestinians. Megyn Kelly for whatever reason had her on the Kelly File tonight and Balzer alctualy claimed that the Hamas terrorists don't use children as human shields. They never have. Instead, it's those 'evil' Israelis who use human shields. Watch the following video below as Anna Baltzer lies through her teeth:
On a related note, shame on Megyn Kelly for airing Hamas propaganda before Baltzer appeared on the Kelly File. Looks like Fox News is trying to become the next Al Jazeera with that Saudi Prince who owns a big chunk of Newscorp. While Kelly was busy airing Hamas propaganda, she didn't bother to report that Hamas and the leftist media enablers are using recycled photos from the 2012 Syrian civil war.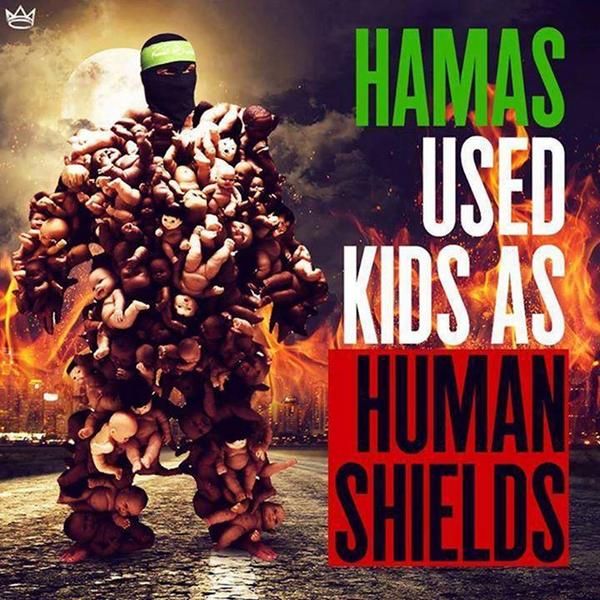 Leftist Anna Baltzer claims Hamas doesn't use human shields (Video)