Pope Francis calls family of James Foley who was beheaded by ISIS Muslim terrorists. The pope offered his condolences to John and Diane Foley, the parents of James Foley. What about Obama? He's been too busy golfing and vacationing to bother even calling John and Diane Foley. Obama made a tepid statement about the beheading, claiming it was not Islam, but hasn't bothered to even call James Foley's parents to offer his condolences. Of course, arriving at the golf course eight minutes after giving his phony press conference should tell you all you need to know about how much Obama cares about ISIS beheading Americans.
Pope Francis calls family of James Foley while Obama golfs
Ali Muhammad Brown is a black Muslim who has 'allegedly' killed four Americans, all in the name of Islam, and for all the bad things America has done in Iran, Iraq and Afghanistan. This Muslim was basically a jihadist, yet the media completely ignored Ali Muhammad Brown's killing spree. As usual, the media aside from Fox News and a few local reports have completely ignored this terrorist. While the media has been busy race hustling in Ferguson, this is a majority story. Ali Muhammad Brown 'allegedly' killed four people coast to coast, from Seattle to New Jersey.
Of course the black Muslim terrorist only killed white people, so that could be another reason why it's not newsworthy.
Terrorist in America already killing Americans – Ali Muhammad Brown – 4 dead !

— PC Free (@alltooclear) August 22, 2014
Ali Muhammad Brown,self professed Jihadi killing 4 Americans,in America and MSM cannot report it?

— G A on Rock 94 1/2 (@GARock945) August 22, 2014
White Brendan Tevlin murdered in cold blood by Black muslim Ali Muhammad Brown. Not a peep from the usual suspects. pic.twitter.com/SwuWCB4gzw

— Scott Allan (@commonguy123) August 21, 2014
Well so much for the Day of Rage in honor of dead thug Michael Brown. The organizers of the #DayofRage crap expected thousands to turn out all over the country, including the White House. Well, here are some pictures of the epic flop of the Day of Rage. Better luck next time.
So…… Is nobody else coming to #Oakland #DayOfRage besides the Oakland Police?

— Minister Flashes (@Federal_flashes) August 21, 2014
My son just informed me of a small protest about 30 people, in downtown Tampa marching because of the Michael Brown incident. #DayOfRage

— DJM (@ott_deb) August 21, 2014
Yeah the #dayofrage protest didn't seem to happen in St. Louis so I'm heading out of the park

— Shay Horse (@HuntedHorse) August 21, 2014
It seems that the few who did turn out for this Day of Rage where nothing but a bunch of trust fund baby, white, self hating progressive liberals.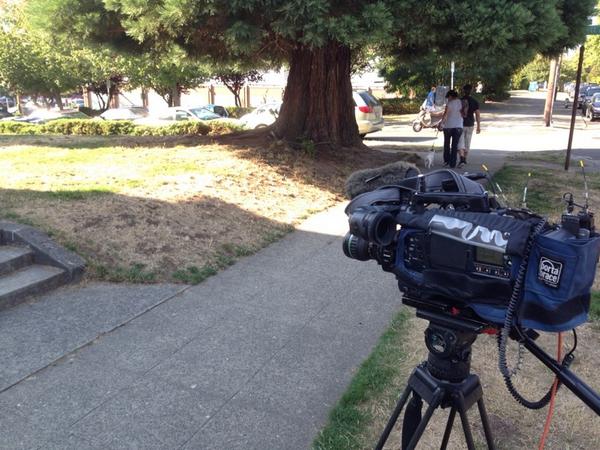 Day of rage flops in Seattle (picture)
Vine Video – Day of Rage in front of White House
Denver's #dayofrage protest. @kdvr pic.twitter.com/uKiYSg1jEy

— Maureen Capasso (@MPCapasso) August 21, 2014
Even in Ferguson, the 'crowd' so far is a little more than a handful of people. What an epic failure.
Another live shot from the #DayOfRage protest here in Boston. Oh man it sure is nuts. pic.twitter.com/D6lVJRkB4I

— BatHedge (@Hedge76) August 21, 2014
#DayOfRage #Baltimore underway. Not a #news outlet in sight pic.twitter.com/4kyvDyo181

— Hannah Klarner (@Hannah_Klarner) August 22, 2014
Leftists like to forget that the kidnapping and murder of three Israeli teens is what set up the latest Israel-Hamas 'war.' Naftali Frankel, Eyal Yifrach and Gilad Shaar were kidnapped by Hamas in late Spring, and eventually murdered by the Muslim terrorist group Hamas that runs Palestine. After news came out that the teens were killed, Israel began it's offensive to get rid of Hamas terrorist tunnels into Israel. A Hamas official finally admitted that it was in fact Hamas who killed these three innocent teens. You would think this would be big news. But alas, Fox News covered it, and it got little mention elsewhere in the Hamas media complex in this country.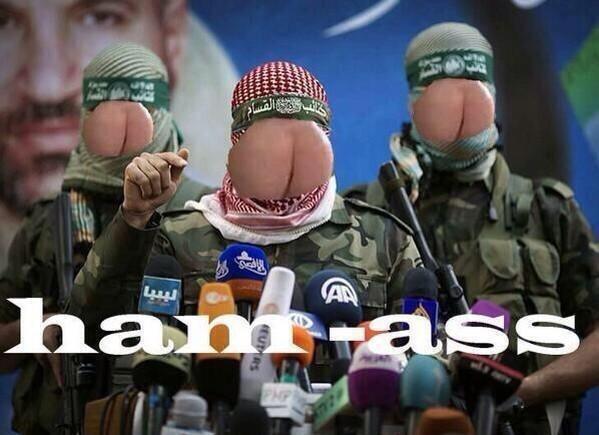 Hamas official admits kidnapping murder Israeli teen – media silent
Obama gave up for jihadists for deserter Bowe Bergdahl, while he let James Foley get beheaded, then fist bumped on the golf course. Turns out Obama's swap for deserter Bergdahl was done illegally. This is just the latest in a series of illegal Obama regime moves. It's not like anything will happen. The ball-less Republicans wouldn't do a thing about Obama violating the law… again…
Obama regime broke the law with Bergdahl swap
On May 31, 2014 the department of Defense transferred five senior Taliban fighters from Guantanamo Bay to Qatar in exchange for the Taliban's release of deserter and possible traitor Bowe Bergdahl. At the time the Government Accounting Office was asked if the use of funds to make this trade was legal because Congress wasn't given the proper 30-day warning.

On Thursday the GAO ruled that the use of funds was indeed illegal. In a letter to Minority Leader McConnell as well as the GOP members on the Senate Subcommittee on Defense Committee on Appropriations, the GAO explained why the transfer wasn't "kosher."
Dillon Taylor, an unarmed 20 year old white man was shot to death by a black cop while coming out of a 7-11. Yet, the race of the cop is being hidden by the local Salt Lake media. Even with the black cop shooting the unarmed, Dillon Taylor, there aren't' any riots, looting or death threats against this black cop. Taylor was 2 years older than Michael Brown, and probably about half Brown's weight.
Black cop kills unarmed Dillon Taylor white man – media hides cop race, no riots VIDEO
No race riots, no corrupt media race hustling over the black cop shooting the 20 year old in cold blood. Do you see the difference when the situation is reversed? As long as a black cop kills whitey, it's all cool.
Read more
Missouri's dumb Democrat Governor has ordered the National Guard to begin withdrawal from Ferguson Missouri. As if the situation is any better, the National Guard proved to be useless as there was plenty of rioting and looting with them on the streets. AP has the news of the National Guard withdrawal.
National Guard to withdraw from Ferguson
The Clinton's were dead broke. Bless their heart. They struggle so much that Bill BJ Clinton is now smoking $1,000 Gurkha cigars. A box of these expensive Gurkha cigars runs about $25,000.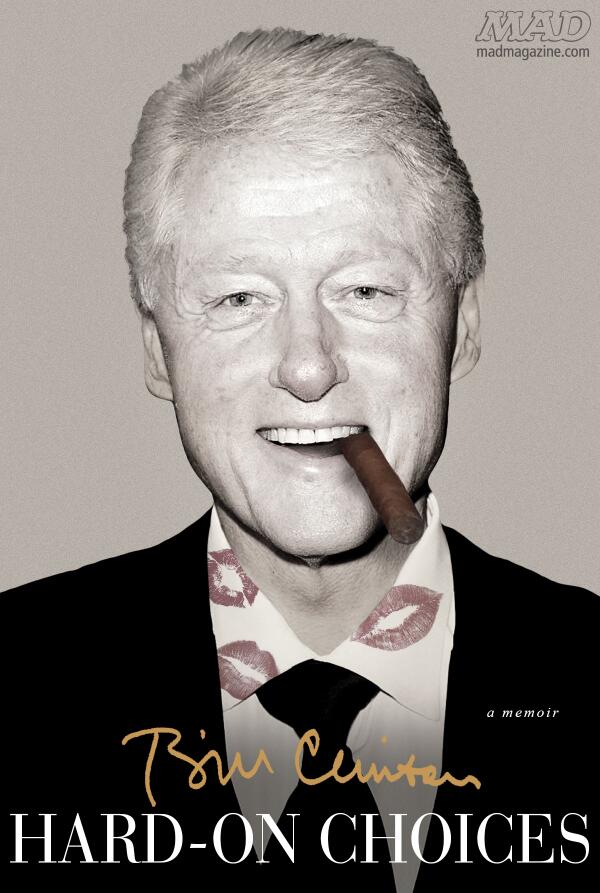 Dead broke! BJ Clinton smoking $1,000 Gurkha cigars
Illegal aliens are now starting to set fires at La Copa Ranch in Texas. Remember Obama's illegal alien border invaders? That story has kind of dropped off the radar while Ferguson and ISIS dominate the news headlines. But illegals are still invading our southern border and doing damage.
Illegal aliens start fire at La Copa Ranch Texas
HOUSTON, Texas — A group of illegal aliens and their smuggler started a massive grass fire on a ranch in South Texas after being pursued by agents from the U.S. Border Patrol. The fire began at the end of a chase when the car carrying the illegal aliens left the roadway in what is known as a bailout. The car came to a stop on some dry grass and caught fire from the heat of the exhaust system as the occupants scattered into the brush.
The fire began on the La Copa Ranch which is located just south of the U.S. Border Patrol's Falfurrias Checkpoint. This is an area known for illegal immigrants being smuggled to be dropped off to sneak around the checkpoint. Border Patrol agents were pursuing three suspicious vehicles in the southbound lane of Highway 281 when one of the vehicles left the roadway and got stuck in the soft sand according to Brooks County Sheriff's Deputy Elias Pompa. "The tall grass in the area had recently been cut," Pompa said. "It was very dry and quickly caught fire."
#blackopencarry protest occured today in Dallas. Outside of local area news, you likely haven't heard about this march against police violence because it has a pro-gun message. On twitter, #blackopencarry has become a popular hashtag tonight as word of the march/protest makes the rounds. While the protest is in favor of Michael Brown, I still love this protest anyway. No violence, no looting, no urine or rocks being thrown. Instead, these are just normal, every day Americans showing off their Second Amendment rights. Good for them!
#blackopencarry protest the police in Dallas
Support #BlackOpenCarry! More information here: http://t.co/V62ry2ELQH Much praise to @HueyGunClub! pic.twitter.com/CYNt3tBALe

— Jayel Aheram (@aheram) August 21, 2014
This is yet another blow to gun grabbing Democrats who would never dare challenge these protesters because they'd be labeled racists.
Read more