Here is yet another demonstration on just how pitiful Democrats are. Pro Kay Hagan flyers were put on cars at a black church in Fayetteville. They show a man getting lynched and contain the words: 'Kay Hagan doesn't win, Obama impeachment will begin'.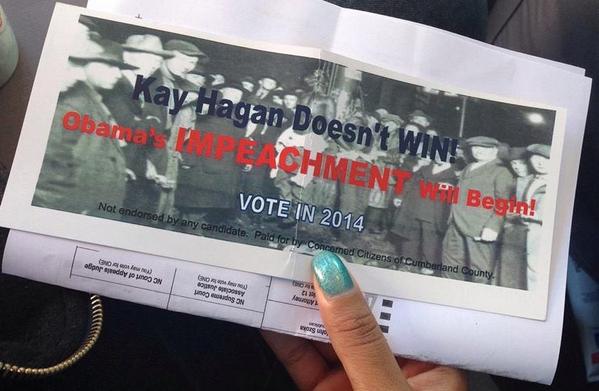 Pro-Kay Hagan flyer shows picture of a lynching
Pro-Hagan flyer has a picture of a lynching. Was put on cars parked at a Fayetteville church on Sunday #ncpol #ncsen pic.twitter.com/GYfXQoAit7

— Paul Woolverton (@FO_Woolverton) October 20, 2014
First of all, Obama will never be impeached. Even if the Republicans do take the Senate in two weeks, there is no way you will find enough of them to begin the impeachment process. Lets say Republicans end up with 52 seats in the Senate. They would also need 15 Democrats to go along with impeaching Hussein. Does anyone really think that will ever happen?
Plus, if you impeach Obama with only two years left, you are left with the father of two cocaine drug heads in Joe Biden.
Read more
So now Obama is having 'stop Ebola' petitions deleted from by the White House? So much for 'We the People' and 'Your voice in our government.' Apparently, petitions such as the stop Ebola one "violated" the "Terms of Participation" of the Obama/Valerie Jarrett White House.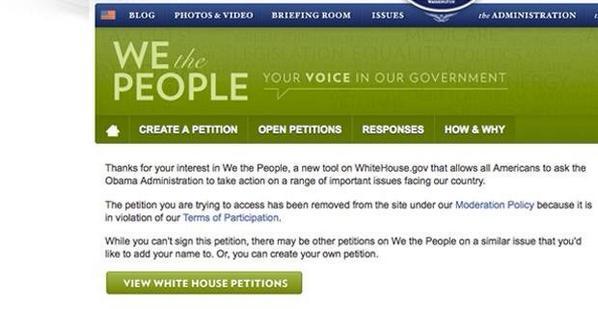 White House deletes petition asking to stop Ebola
Alison Grimes is basically toast in the Kentucky Senate race. But lets see just how hypocritical she and fellow Democrats truly are. According to Yid With Lid, Grimes' family restaurant offers items such as 'Charlotte's Rack' which is a rib plate named after Grimes' mother's breasts. They also have a burger called Abby's huge ass, which is named after Alison Grimes' sister. But I thought it was Republicans who are conducting the war on women, and only see women as sex objects? Can you say hypocrite?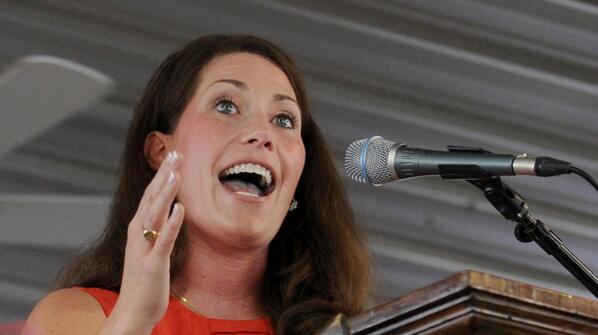 Alison Grimes family resturant has food named after her mom's breasts
Also, another big staple of the Democrat propaganda complex is the middle and 'equal pay for equal work'. Yet, the restaurant doesn't even pay its waiter/waitress staff minimum wage. According to Yid with Lid linked above, they only receive $2.13/hour! I don't know if this was a typo or not, but if this is true, it sounds downright criminal.
Read more
Just how cold and heartless is Obama (and progressive liberal Democrats as a whole), check out this line from a fundraiser: So far, we've only got one person dying of Ebola.
At a fundraiser, Obama takes an optimistic approach: "So far, we've only got one person dying of Ebola"

— Charlie Spiering (@charliespiering) October 20, 2014
I assume Obama is referring to Thomas Duncan, who wasn't even an American. Technically, there have been over 4,000 people who have died from Ebola, but lets not confuse Obama with facts. What the hell kind of assclown says something like this? Are all Democrats this cold and heartless?
H/T: Weasel Zippers
So now the Obama regime is covering up Ebola infected patients? A third Ebola patients, who thus far has remained anonymous was released from Emory in Atlanta after being 'cured' of Ebola. The patient, a male and was an aide working in West Africa. The two other patients at Emory, Dr. Kent Brantley and Nancy Writebol, got sick back in August. This anonymous individual, covered up by the government is said make a statement 'at a later date'. Gee, that's nice. Is Valerie Jarrett going to prep this male on what to say first?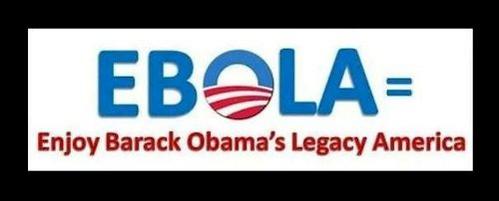 Anonymous third Ebola patient released from Emory
Comment on CDC Authorities Hid Name of Third #Ebola Patient From Public by JamesBenson via @GotNewsDotCom http://t.co/cvIMfqs7yq

— Chris (@Chris_1791) October 17, 2014
The third patient transported to Emory University Hospital for treatment for Ebola has been released. More: http://t.co/6yxKaJGrBW

— 11Alive News (@11AliveNews) October 20, 2014
Third Ebola patient treated at Emory University Hospital declared free of virus and released – @Reuters http://t.co/m1ka1FfjtN

— Breaking News (@BreakingNews) October 20, 2014
You might have heard over the weekend that humanitarian aid was going to Kurds who were fighting ISIS terrorists in Kobani. You probably didn't hear from the corrupt media that aid also got into the hands of the ISIS terrorists. Strangely, it was a leftist blog, The Daily Beast who broke the news about ISIS getting US Humanitarian aid.
The aid—mainly food and medical equipment—is meant for Syrians displaced from their hometowns, and for hungry civilians. It is funded by the U.S. Agency for International Development, European donors, and the United Nations. Whether it continues is now the subject of anguished debate among officials in Washington and European. The fear is that stopping aid would hurt innocent civilians and would be used for propaganda purposes by the militants, who would likely blame the West for added hardship.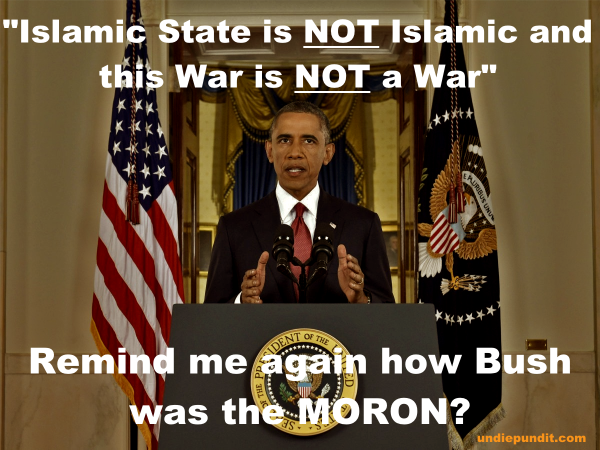 Obama sends U.S. Humanitarian aid to ISIS
So what is Obama's new Ebola Czar, Ron Klain's top leadership issue? Apparently it's overpopulation. Gotnews got a video of Klain's Georgetown interview in 2008 when Klain and his wife revealed what their top leadership issue was. Overpopulation. This sounds straight out of the playbook of Margaret Sanger and abortionists all over the country. If your Ebola Czar's top leadership issue is overpopulation, and Ebola is killing people by the thousands in Africa, WTF is the point of hiring this Democrat political hack in the first place?
Ebola Czar's top leadership issue: overpopulation (Video)
It begins. Obama's big amnesty via executive order will go full blown after the mid-term elections. But according to Breitbart, actions are already begining for Obama's executive order amnesty. The Obama regime, with no fanfare from the media has quietly begun by preparing to issue millions of work authorization permits, suggesting the implementation of a large-scale executive amnesty may have already begun.
Obama executive order amnesty begins with new IDs
Hey did you hear what Wendy Davis' campaign said? Greg Abbott opposes interracial marriage or something. That's pretty amazing considering Abbott's wife is a Latina woman.
The leftists biased San Antonio Express-News ran a story in which she attempts to tie Texas Republican governor nominee Greg Abbott to being against interracial marrige. They might want to check to see who Abbott is married to before making such ridiculous claims. Of course the fish wrap was fed this BS lie from the Wendy Davis campaign. With two weeks to go until the election, expect more of this kind of crap from Davis as she falls further and further behind in the polls. This is just what slimy Democrats like Wendy Davis do. IF we are going to talk about marriges, lets hear more about gold digger Wendy Davis' last marriage and how it ended. Lets take a look at Texas Democrat woman. Wendy Davis, Rosemary Lehmberg and Annise Parker. Wow..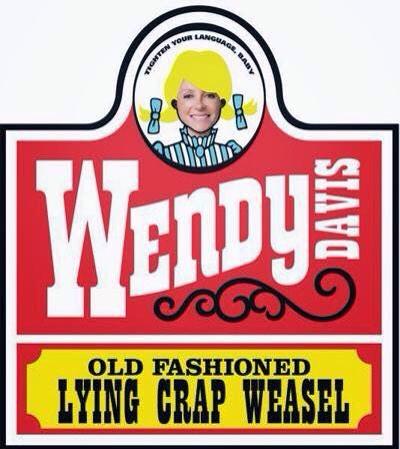 Wendy Davis latest smear: Greg Abbott opposes interracial marriage – fact Abbott is married to Latina woman
One day the idiots at the CDC say you can't Ebola from sneeze or couch, the next day it's on their website saying that you can in fact get Ebola from sneeze or cough. They claim on TV and to the media that Ebola isn't airborne, but their own site contradicts them. You can get Ebola from sneeze or cough, according to the CDC's own website. Therefore, Ebola IS airborne, despite the denials.
CDC says you can get Ebola by sneeze or cough
@HeyTammyBruce @PolitiFact @PunditFact CDC says you can Ebola *can* be transmitted by sneeze or cough pic.twitter.com/o7T85araQT

— Silent (@mumsinmass) October 19, 2014