The polls are now closed in Scotland. The big vote of course of there is a referendum on independence for Scotland to break away from the UK. Will Scotland go independent? Earlier polls in September suggested they might, then as the election drew closer, the polls shifted against Scotland independence. Now all that's left is the vote counting. The stock market is betting that Scotland stays with the UK. Even Obama came out begging for the Scots to stay with the UK.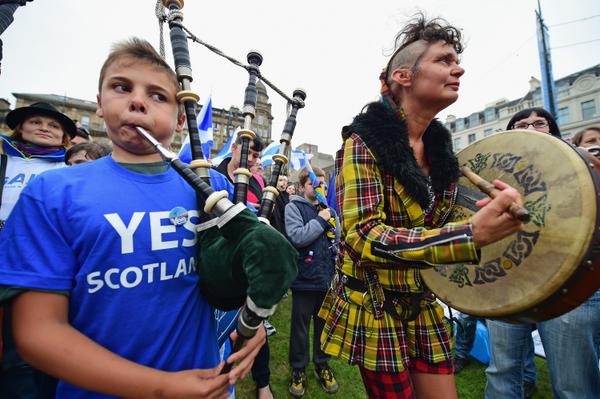 Polls close in Scotland for referendum on independence
BREAKING: Polls close, vote counting begins in Scotland's historic referendum on independence.

— The Associated Press (@AP) September 18, 2014
Polls close in Scotland's #indyref – join our coverage at http://t.co/qyVoTOcVuf as counting begins pic.twitter.com/vtFxkIXNA1

— BBC Breaking News (@BBCBreaking) September 18, 2014
My guess is that the people of Scotland don't go independent, but I've been wrong before.
Gotta love Kay Hagan and Democrat priorities. Instead of attending an important, classified hearing on ISIS, Kay Hagan had better things to do. Like, go fundraising in New York City instead according to the Free Beacon.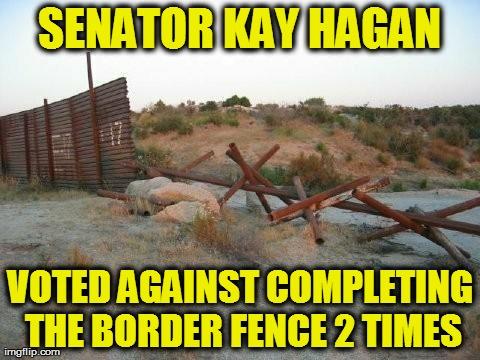 Kay Hagan skips classified ISIS hearing for fundraiser
Forget for a moment that Arizona Democrat Ann Kirkpatrick violated code by flying her Mexico flag. Let us remember that Andrew Tahmooressi is still being held hostage by the Mexicans, while invaders from Mexico and Central America continue to flood into this country through their borders. But Ann Kirkpatrick couldn't even have one American flag flying at her parade I guess for Mexicans? we should be boycotting Mexico, not flying their damn flag! Oh, this Mexican flag was flown at a Star Spangled Banner celebration.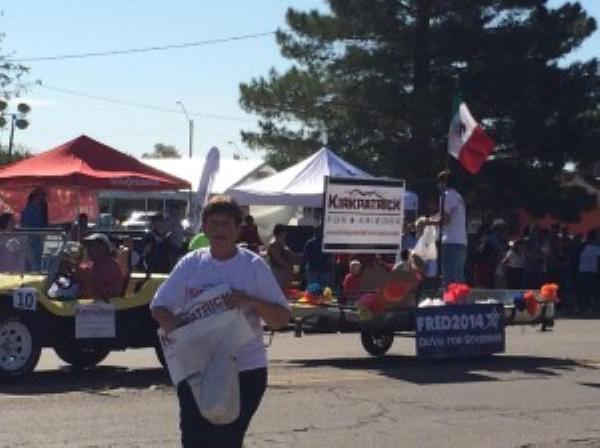 Democrat Ann Kirkpatrick flies Mexico flag at event (No American flags)
You know, it pains me 'defend' turtle face Mitch McConnell. But Alison Lundergan Grimes is a pure rubber stamp for Obama. Basically, a Nancy Pelosi for Kentucky if she wins this November. Now, it seems like Grimes is imploding. She released the following campaign ad video claiming 'I am not Barack Obama'. This is like the 2010 campaign ad for Christine O'Donnell with her 'I am not a witch ad.'
Yes Alison Lundergan Grimes, you are Barack Obama. You are a progressive liberal extremist Democrat, and even skeet shoot like Barry.
Marilinda Garcia, a tea party backed conservative has won New Hampshire's second district primary. Garcia easily beat the Karl Rove, GOP establishment hacks. Now the question id, can Marilinda Garcia win the general election in November for NH02? This is of course New Hampshire, a state that voted for Obama twice, is in the progressive liberal extremist Northeast, and doesn't take too kindly to minority conservatives.
It will be interesting to watch the progressive liberal Democrat extremists attack Marilinda Garcia, and watch their hate for Latinas. Of coourse they'll get away with it.
Garcia is also supported by Ted Cruz which will make the extremist liberals hate her even more.
Marilinda Garcia wins #nh02 GOP primary
Colorado Democrat Senator Mark Udall showed yet again why he and other liberal extremist Democrats simply don't care about Americans killed by terrorists. During a debate, Udall actually had the nerve to say:
"Steve Sotloff and James Foley would tell us, don't be impulsive. Horrible and barbarous as those executions were, don't be impulsive, come up with a plan to knock ISIL back."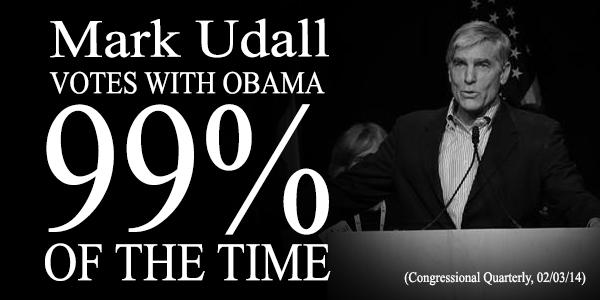 Democrat Mark Udall: Beheaded American journalists would say don't be impulsive on ISIS (Video)
And here is the video of Udall saying the beheaded American journalists would say 'don't be impulsive.'
Read more
Debbie Wasserman Schultz isn't apologizing for her disgusting remarks about Scott Walker giving women 'the back of their hand' and conservatives 'dragging women back by their hair.' Instead, Wasserman-Schultz told the Washington Post that she simply 'shouldn't have used the words I used.' Yep. No apology. Washerwoman Schultz is basically Florida's version of Nancy Pelosi. And of course, since she' a Democrat, nothing will happen to her for her outrageous comments. Instead, after this non-apology, it will just fade away and the media will forget about it again.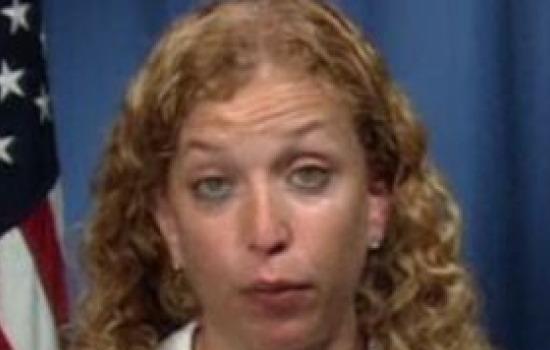 Wasserman Schultz 'I shouldn't have used the words I used'
The DCCC is so desperate they are sending out e-mails to those on their mailing list entitled 'everything has failed.' Apparently the DCCC is also drowning after sending out e-mails from Obama, Wasserman-Schultz Pelosi and serpent-head James Carville this weekend.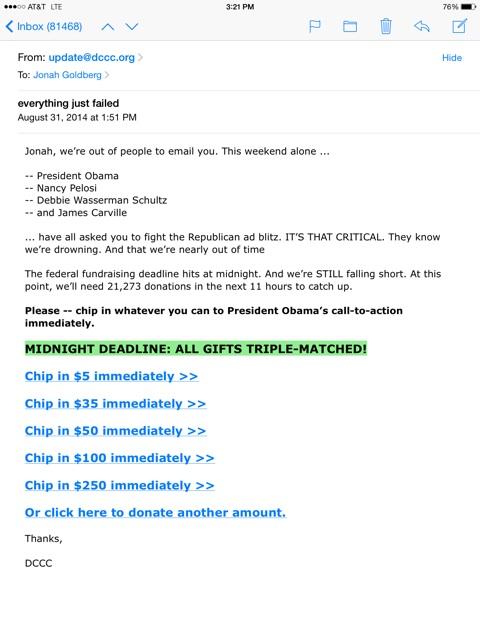 DCCC: everything failed e-mail begging for money
Pathetic isn't it?
Former Alaska Attorney General Dan Sullivan won the Republican Senate primary last night in Alaska and will face Obama rubber stamp Mark Begich for the Alaska Senate seat in November. Sullivan is supported by GOP establishment hacks like Karl Rove which is a black mark against him. Still, I'd take Sullivan over Begich anytime. The only concern for the media is that Sullivan beat 'tea party candidate' Joe Miller who was damaged good from 2010 anyway.
Former state Attorney General Dan Sullivan became the latest mainstream Republican to turn back a tea party challenger, winning the Alaska GOP primary to become his party's candidate to take on U.S. Sen. Mark Begich in the fall. AP/ABC gloat because 'tea party challenger' Miller lost.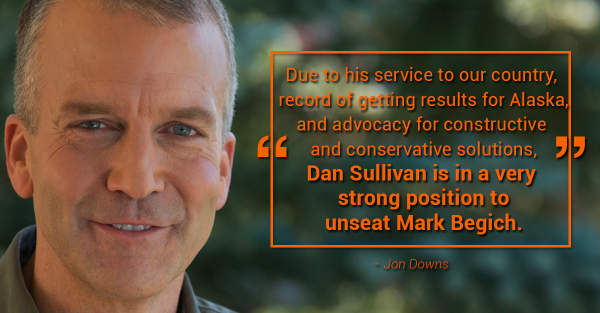 Dan Sullivan wins Alaska GOP primary to face Begich
Mia Love is kicking ass and taking names in her run for Congress. Mia Love is running for Utah's fourth congressional distract seat against Democrat Doug Owners. The latest polling according to Legal Insurrection shows Mia Love crushing Owens with a 12 percentage-point lead.

Mia Love kicking Democrat ass in latest polling (UT-04)