Martha McSally has won a recount over far left extremist Ron Barber and has won a seat in the House of Representatives in Arizona's congressional district #2. McSally will give the Republicans a final total of 247 seats in the House of representatives, as this was the last race yet to be decided in the 2014 election. This is the district seat, once held by Gabby Giffords.
Martha McSally wins Gabby Giffordd district – GOP at 247 seats
The Democrats ability to cheat finally ended at Martha McSally. Of all the races yet to be decided on election night, all of them magically went to Democrats, via their voter fraud or whatever. But they could cheat their way to beat Martha McSally.
The recount in the race for Arizona race between Martha McSally and far left Ron Barber is done. As of the time I'm writing this, there have been no public results of the record released.McSally who lead Barber by a few hundred votes after the election in November would give the Republicans 247 seats in the House of Representatives, if the Democrats can't steal this seat for Barber. Seems like they are pretty confident that McSally will prevail as she's already been given Armed Services and Homeland Security Assignments in the House.
Retired Air Force Colonel Martha McSally today announced her placement on the Homeland Security Committee, a committee responsible for providing oversight of the Department of Homeland Security and helping to better protect Americans from terrorist attacks. In addition to the Homeland Security Committee, McSally announced her placement on the Armed Services Committee earlier today. Both committees play key roles in policy-decisions affecting Southern Arizonans.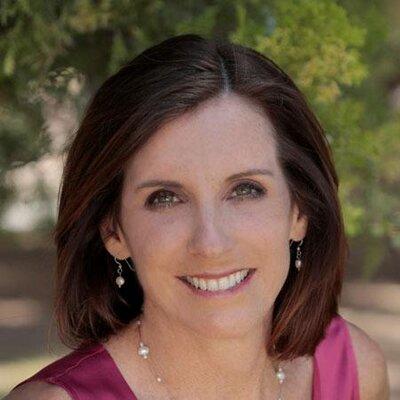 Martha McSally recount done – gets committee assignments
The 114th congress will have at least 246 seats held by Republicans. This will be the most the GOP has held in the House since the days of Harry Truman. Thank you Barack Hussein Obama. Only a historic failure of a Democrat president like Obama could lead the GOP to such historic gains in congress.
Hey, remember last year when the government was shut down and the leftist media eggheads were claiming how it would kill Republicans in the mid-term elections? So much for the 'expert knowledge' of the eggheads in DC and New York.
GOP will hold at least 246 house seat – highest since Truman
The GOP could still win one more seat. Arizona's 2nd Congressional District is still technically 'undecided'. The vote was so close on election day that it required a recount. McSally leads far left Ron Barber by about 200. If the GOP wins this seat, they will hold 247 seats.
Read more
Bill Cassidy has absolutely destroyed Louisiana Miss Piggy Mary Landrieu to take the Louisiana senate seat. This win by Cassidy gives the GOP 9 senate seat gains in a historic mid-term. The 2014 election is history not only by the sheer numbers of seats Democrats lost across the country, but its also a rebuke of Obama and far left 'progressive' liberal policies. Americans just aren't into your brand of communism. With Bill Cassidy crushing Mary Landrieu tonight in the Lousiana run-off election, she could now live in her DC mansion full-time and not have to fake her address anymore.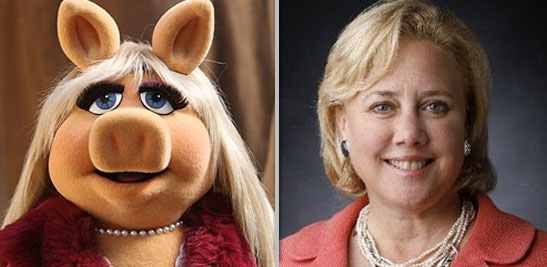 Bill Cassidy annihilates Mary Landrieu to take Louisiana senate
Landrieu will likely join K-Street, or get picked up by one of the leftist networks so they can clalim they have 'centrist' Democrats. Of course,s Landrieu proved she was anything but a centrist, voting with Obama 97% of the time.
BREAKING: Cassidy defeats Landrieu in Louisiana Senate race, bolstering GOP majority in new Senate.

— The Associated Press (@AP) December 7, 2014

I love the smell on bacon before Christmas!
Before getting her fatass kicked tonight, Mary Landrieu's 'crew' put flies on cars in Louisiana claiming that Bill Cassidy will take away their healthcare, section 8 and foodstamps.
Landrieu campaign flyer take away: their healthcare, section 8 and foodstamps
Talk about obstruction! The extremist progressive liberal Democrats in the Senate have failed to pass the Keystone XL Pipeline, dealing yet another critical blow to piggie Mary Landrieu's chances of winning the December 6th run off. All Republicans voted in favor of the measure. Landrieu needed 15 Democrats to vote for it, to clear to 60 vote threshold. She couldn't get 15 to vote yes. This means the Keystone Pipeline will have to wait for the 114th Congress to pass, and have Obama veto.
Extremist left wing Democrat yet again obstructed a bill that would have created thousands of jobs for Americans. Instead, radical progressives would rather rely on Middle Eastern oil, and hav emore people on the government teet than actally have good, high paying jobs.
Breaking: Senate rejects Keystone pipeline in 59-41 vote, just shy of 60-vote threshold

— POLITICO (@politico) November 18, 2014
BREAKING: Keystone XL pipeline bill fails in Senate http://t.co/SZ81tfySZO #KeystoneXL

— Fox News Politics (@foxnewspolitics) November 18, 2014
BREAKING: Senate fails to pass bill to approve Keystone XL pipeline, 59-41; needed 60 to pass

— NBC Nightly News (@NBCNightlyNews) November 18, 2014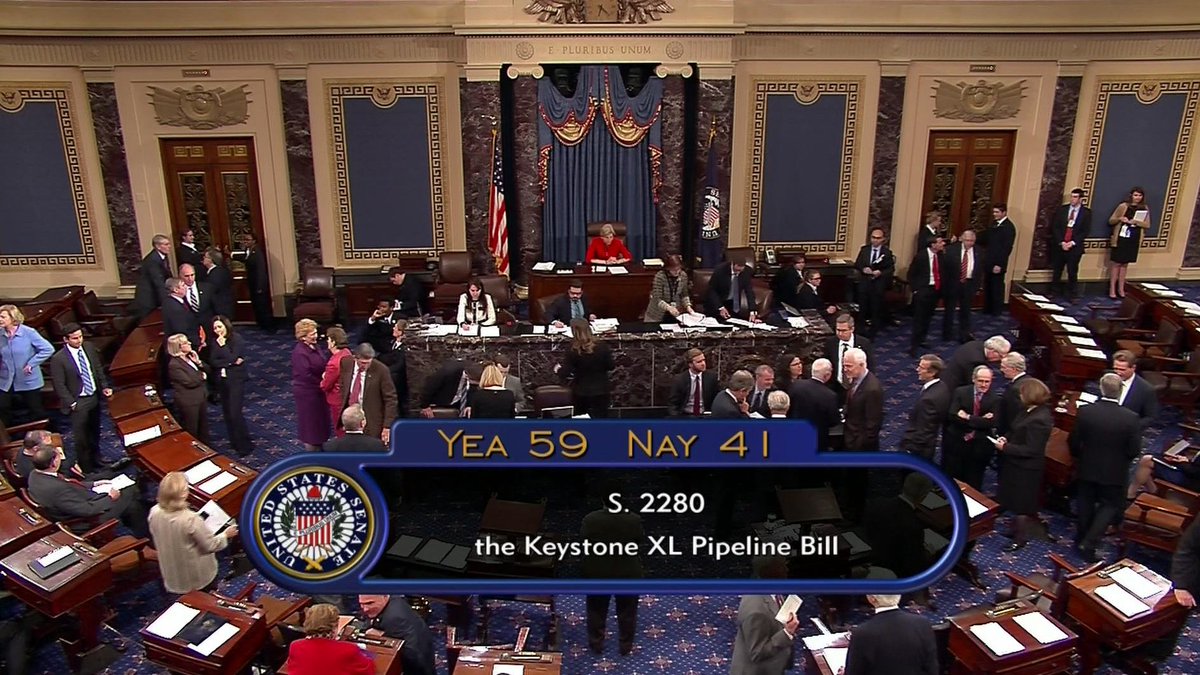 Extremist Senate Democrat obstruct Keystone XL pipeline
It took almost two weeks, but Mark Begich, yet another Democrat who voted for ObamaCARE has conceded his Alaska senate race to Dan Sullivan. Good riddance to another filthy progressive liberal Democrat extremist!
Whiny loser Democrat Mark Begich finally concedes
Serving Alaska in the U.S. Senate has been a tremendous honor. Today I spoke with Dan Sullivan and encouraged him to adopt a bipartisan resolve in the U.S. Senate.

I will always be involved in my community, and the results of an election have never diminished my desire or passion to make Alaska a better place.
Now that this race is officially over, lets laugh our asses off at Ivan Moore, a DEmocrat polling outfit in Alaska. Their Facebook page is loaded with conservative bashing. But the funniest thing about this hacks is that their 'polls' said Mark Begich was winning the Alaska senate race by nearly 8 points! They also had a poll saying Alaska Rep. Don Young would lose by 6 points. How did that work out for you hacks at Ivan Moore?
The desperation of Mary Landrieu reeks so bad, she's now going to race card route. 'Friends of Mary Landrieu' are running the following radio ad, talkina about how the Republicans are 'crazy' and that black voters need to have 'our president's back. Seriously, listen to the following audio clip:
Mary Landrieu race hustling ads targeted at blacks 'our president' VIDEO
So Mary Landrieu is playing the race card (again) to try and get support. You remember when she called her own state's voters racist to Obama lapdog Chuck Todd before the mid-term elections, when Republicans split their vote.
Read more
The first poll for the December 6 runoff between Bill Cassidy and far left Marxist Mary Landrieu is out, and it's as bad as piggie Landrieu can expect. Bill Cassidy leaders the Washington DC resident Landrieu by 21 points! The poll shows Bill Cassidy getting 59% of the vote with Landrieu only getting 38%. But there are also some rather interesting things about this Gravis poll.
The poll is skewed with a Democrat oversample D+8. That's a rather odd sample, considering the voter breakdown was R+1 according to CNN's exit polls in the November 4th election.
The poll also samples 25% of the voters being black. This actually undersamples the black vote in the original mid-tere election, as 30% of the total vote was black.
First Louisiana runoff poll: Bill Cassidy leads by 21
Poor little Miss Piggie Mary Landrieu is damned if she does, damned if she doesn't. Mary Landrieu is so desperate that she's demanding the Senate ram through the Keystone XL Pipeline bill in the Senate, that has been sitting there for six years now. Landrieu seems to think that if this bill passes the Senate (which will get vetoed by Obama anyway), that it wouldn't turn out the vote for her on runoff day December 6th. Pro Keystone XL Pipeline people already know Landrieu is a phony. Now, leftist global warming nutters are protesting in from of Landrieu's DC home too. Either way, Miss Piggie is screwed.
Protesters lay pipeline on Sen. Landrieu's front yard. #KeystoneXL http://t.co/fS2x92tR1u pic.twitter.com/1UlvMP1jO7

— Jeremy Diamond (@JDiamond1) November 17, 2014
Activists put inflatable pipeline on Sen. Mary Landrieu's lawn to protest Keystone XL pipeline http://t.co/03bSdR4ddC pic.twitter.com/ctdgh0BLYa

— ABC News (@ABC) November 17, 2014
Global Warming nutters gather in front of Mary Landrieu's DC home
"1,700 Miles of Pipe" ringing thru Capitol Hill as #NoKXL protestors gather outside @MaryLandrieu's home. #KeystoneXL pic.twitter.com/W5PNEnkZiL

— Collin Rees (@collinrees) November 17, 2014
Mary Landrieu is so toast, you can already seem the bacon.
Read more
Dan Sullivan was declared the winner of Alaska's senate seat earlier this week. He has nearly a 9,000 vote lead. But that doesn't matter to Begich or Alaska Democrats. Begich refuses to concede, who only won in 2008 because of bogus charges against then Republican senator Ted Stevens. Apparently, Mark Begich thinks he can Al Franken the election, with more ballots to be counted tomorrow. The mathematical chances of Begich catching Sullivan are slim to none, but Democrats like Begich have no honor anyway.
Whiny loser Democrat Mark Begich still wouldn't concede