Creepy democrats like this John Hickenlooper staffer are really showing their desperation. This one, shoves a female and stalks her following her to her car as you can see in the following video.
Hey, remember the whole war on women thing? That's basically all another Colorado Democrat has campaigned on this season. Wouldn't shoving a female and stalking her qualify as a 'war on women'. Oh wait. Wait it's a liberal progressive John Hickenlooper staffer, I guess it doesn't count, right?
The polls for the Wisconsin governor's race have shifted heavily in favor of Scott Walker. According to the latest Marquette Law School Poll, Walker now leads left wing extremist Mary Burke by 7 percentage points at 50% to 43%. Wisconsin Reporter revealed that Mary Burke did in fact lie about being fired from Trek, ask one of their executives confirmed the Burke firing:
Executive with Trek tells Wisconsin Reporter that Mary Burke's position was eliminated because she was fired. "There was no reorganization."

— Wisconsin Reporter (@wisconsinreport) October 29, 2014
Mary Burke tells mainstream media she wasn't fired, Trek just "reorganized and eliminated the position that I had."

— Wisconsin Reporter (@wisconsinreport) October 29, 2014
This is of course devastating news for the union thugs and left wing extremists in Madison.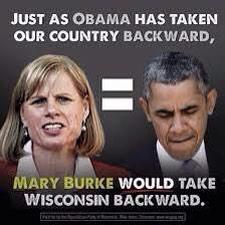 Mary Burke was fired from Trek despite her lies
George Stephanopoulos, who Breitbart revealed has ties to Jeanne Shaheen, will get to moderate a big debate tommorow debate against Scott Brown. As is usually the case, the Republican candidate always seems to have to debate 2 on 1. Not only the candidate, but also the leftist debate moderator. But this one, with Stephanopoulos' ties to Shaheen will make tomorrow's debate that much more bombastic. When asked by a Breitbart reporter about her ties to the ABC hack and lackey lately, all Shaheen could responds was 'no, no comment.'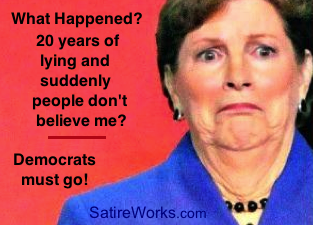 George Stephanopoulos tied to Jeanne Shaheen, will moderate debate
Incumbent Democratic Sen. Jeanne Shaheen refused to address concerns being raised about her personal and her campaign operatives' longtime political ties to Thursday night's New Hampshire Senate debate moderator, George Stephanopoulos.
Reports of machines switching Republican votes to Democrat in Illinois and Maryland have been swirling around the past several days, as we gear up foe the Democrat voter fraud in next weeks election. Here is an actual video, from someone in Moline, Illinois voting for the Republican and the machine automatically switching it to Democrat. See the video for yourself:
Video: Machines in Moline, Illinois switch votes to Democrat VIDEO
If you think this 'calibration problem' is just in Illinois and Maryland, you are likely kidding yourself. Out here, where my vote doesn't matter anyway, we still use paper ballots with those 'hanging chads' and stuff.
You want to know how desperate Democrats are in Colorado? Check out NARAL's #SweetPea ad against Cory Gardner who has been crushing Mark Uterus Udall in every poll since September. When the make ads like this, you know they are beaten. Check out the pitiful NARAL ad video: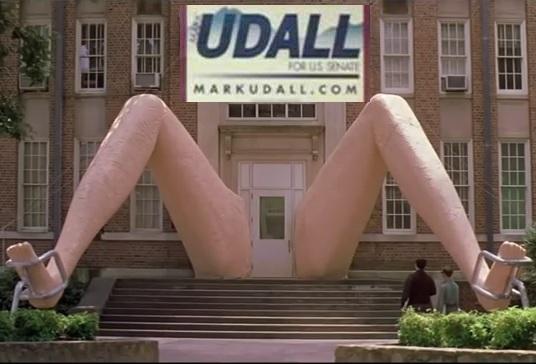 NARAL's #SweetPea ad against Cory Gardner Video
Calling a woman 'sweatpea'? Sounds kind of sexist to me. The ad concludes with 'keep Cory Gardner out of the Senate, and your bedroom'. These Democrats are downright pitiful if that's all they think woman are useful for. No, Gardner isn't going to take away birth control for woman, he's not going to ban abortion and he's not some crazed extremist. Even if Gardner were all this, he couldn't possibly get such legislator through the Senate and signed by Obama.
Read more
So now Obama is openly mocking the fact that Chicago is loaded with Democrat corruption? Campaigning in Wisconsin for Mary Burke, Obama said:
"You can only vote once. This isn't Chicago, now. I'm teasing Chicago."
Of course, if you are a Democrat, an illegal, or even dead, you can vote Democrat multiple times anywhere in this country and get away with it. Obama of course knows this and is now openly mocking people who point it out.
Obama in WI: "You can only vote once. This isn't Chicago, now. I'm teasing Chicago." I'm not so sure about that…

— toddstarnes (@toddstarnes) October 29, 2014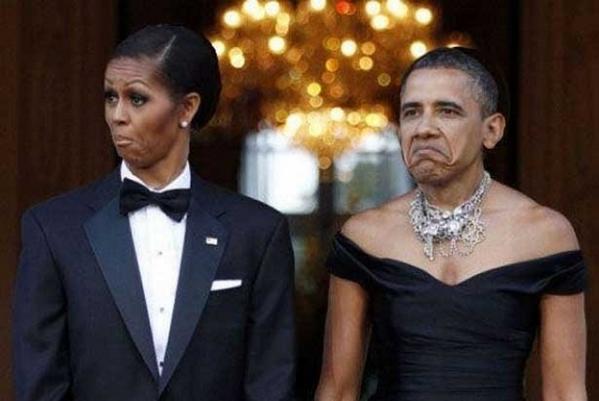 Obama in Wisconsin: You can only vote once, this isn't Chicago
Of course, Obama just so happens to be campaigning with Marxist Mary Burke in a district that he won with 99% of the vote in 2012. Speaking of voting more than once.
Good news New Hampshire! Far left Democrat Jeanne Shaheen is working hard! Not for you guys though, but for your neighbor, Vermont. Apparently The View is still on TV, and crazy Elizabeth Warren appeared on it. She said herself that Jeanne Shaheen is working hard for Vermont. Watch the video:
Elizabeth Warren: Jeanne Shaheen working for people of Vermont VIDEO
If Elizabeth Warren, the crazy faux Indian is the best Democrats have, should granny Hillary Clinton not run in 2016, they are in deep trouble. No matter how much leftists and the media try and prop up the nut job Warren, she's just another left wing political hack.
Let me guess. Calibration error again right? In an amazing coincidence, voting machines in Maryland have the same problem as those in Chicago. If you vote Republican on one of these machines, your vote gets automatically switched the Democrat for no apparently reason. Well, no reason other than corrupt Democrats desperately trying to rig the election next week.
Voting machines that switch Republican votes to Democrats are being reported in Maryland.

"When I first selected my candidate on the electronic machine, it would not put the 'x' on the candidate I chose — a Republican — but it would put the 'x' on the Democrat candidate above it," reported Donna Hamilton.

"This happened multiple times with multiple selections. Every time my choice flipped from Republican to Democrat. Sometimes it required four or five tries to get the 'x' to stay on my real selection," the Frederick, Md., resident said Thursday.

Queen Anne County Sheriff Gary Hofmann said he encountered the problem, too.

"This is happening here as well. It occurred on two candidates on my machine. I am glad I checked. Many voters have reported this here as well," Hofmann wrote in an email Sunday evening.

Two other Maryland voters reported the same in Anne Arundel County on Friday.
Democrats of course are desperate to win the gubernatorial race in Maryland.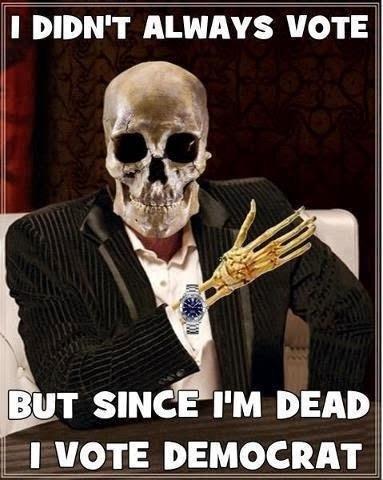 Like Chicago, voting machines in Maryland switch Republican votes to Democrat
Georgia Gov Nathan Deal has issued new Ebola restrictions for anyone coming to Georgia (Atlanta mostly) from west African countries. Anyone arriving in Atlanta that shows Ebola like symptoms will be immediately quarantined and isolated.
Georgia Gov Nathan Deal issues Ebola plans: if travelers at ATL show symptoms, "they will be isolated immediately"

— Jamie Dupree (@jamiedupree) October 27, 2014
Those arriving in Atlanta from west Africa who claimm they have no Ebola exposure must "sign a monitoring agreement" with Georgia.
Those arriving at ATL from west Africa with no Ebola exposure must "sign a monitoring agreement" with Georgia

— Jamie Dupree (@jamiedupree) October 27, 2014
Georgia Gov Nathan Deal issues Ebola restrictions
I have family in Atlanta. Got to ask them what they think of this.
Read more
Just show slimy is Democrat Bruce Braley? He threatened to sue a neighbor over chickens the neighbor had that were being used as therapy animals for autistic children. Typical liberal Democrat. Joni Enrst released a great new campaign ad exposing Braley for threatening to sue his neighbor over chickens:
Bruce Braley would sue his neighbor over chickens she uses as therapy animals for autistic children
Braley's chickens, are coming home to roost. I wonder if he'd go after the autistic children too.
Read more