George Soros isn't the only progressive liberal Democrat sugar daddy. There's also Tom Steyer, a San Francisco based environmental wacko who forced Obama to put off a decision on budiling the Keystone Pipeline until after the mid-term election. Like Soros, Steyer pulls the strings of Democrats, promising $100 million in campaign funds for this year's mid-terms. One of Steyer's whores is Colorado Democrat Senator Mark UDall who already faces a tough re-election campaign because of his and other Democrats stance against gun rights in Colorado.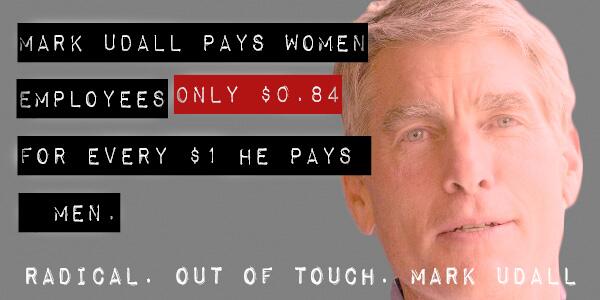 Democrat Mark Udall takes Tom Steyer money who opposes Keystone Pipeline
Well lookie here! Abortion Barbie, Wendy Davis is being probed by the FBI for legal work she did in the past. Poor Abortion Barbie, not only a disgusting pig and a liar, but apparently corrupt too. Typical Democrat progressive.
Wendy Davis caught up in FBI investigation
Michigan is uausually a safe Democrat shithole. But this year, something different is going on. The open Senate seat being left by corrupt Democrat Carl Levin has moved from "Lean Democrat" in the Cook Political Report to toss-up. The Republican candidate is Former Secretary of State Terri Lynn Land. Every early poll on this race against likely Democrat challenger Gary Peters has shown Terri Lynn Land ahead of Peters. Of course it's way early, the corrupt Democrat party of Michigan will have plenty of tricks up their sleeves, and Michigan is a deep blue Democrat state. That being said Charlie Cook has still moved this race from Lean-D to Toss-Up which puts another Senate seat in the mix for Republicans to gobble up is they don't somehow screw it up. The main states of focus of course are Montana, South Dakota, West Virginia which are three likely Republican gains in the Senate. Then you have the Democrats who voted for ObamaCARE in red states like Louisiana, Alaska, Arkansas and North Carolina. Add in Iowa and Colorado as possible GOP targets, and you really have a chance to get a solid Republican majority in the Senate starting in 2015. Again, this all depends on if the GOP doesn't screw this up like they are so good at doing. Maybe even Minnesota will wake up and realize they elected an assclown to the senate in Al Franken, but I'm not holding my breath.
Michigan Senate race moves from Lean-D to Toss-up
The Sharia Democrats are at it again. Dr. Lynette Bryant is a Democrat candidate for governor of Arkansas. Yet the Democrats barred her from speaking at a local political dinner, forcing Bryant to file a complaint against the state Democrats.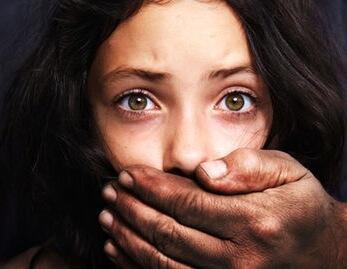 War on women! Arkansas Democrats bar Dr. Lynette Bryant from speaking at upcoming political dinner
Mike Dickinson is a crazy, hate filled Virginia Democrat running for Congress in Eric Cantor's district. Dickinson is a far left loon who had his Twitter account suspended for his hateful tweets. Then magically the Twitter account was reinstated despite the vile tweets. Conservatives are routinely suspended on Twitter for what leftist call 'hate speech' and never get reinstated. It's a good thing Mike Dickinson is a nutty progressive liberal. He's account was only down for a few hours. Check out a sample of some of Dickinson's tweets:
Mike Dickinson – crazy Virginia Democrat suspended from Twitter then reinstated after hate tweets
Of course, Dickinson has no chance in hell in beating Cantor. As much as I can't stand Cantor, I'd still take him over this piece of shit anyway. Mike Dickinson is the progressive liberal Democrat party in a nutshell. Well done Virginia!
I'm glad to see that the NRSC is starting to use progressive liberal tactics to go after their opponents. Smear, race hustle, do whatever you can to make your opponent as toxic as possible (truth or not.) Problem is, the NRSC idiot who is using these progressive tactics is doing so against conservative Chris McDaniel who is running against big government progressive RINO Thad Cochran for Mississippi Senate. These big government Republicans fight harder against their GOP primary challengers or colleagues in the Congress than they do against the real enemies which is the Democrat party. Check out the BS spewed by NRSC 'strategist' Brad Dayspring:
Candidates who associate with white nationalists & segregationists events give away #GOP seats to Democrats. http://t.co/06KN8ittuG #MSsen

— Brad Dayspring (@BDayspring) April 3, 2014
NRSC smears Chris McDaniel as segregationist (running against Thad Cochran)
Using a leftist site like Talking Points Memo to spew your propaganda? Thad Cochran is feeling the heat. His lead over McDaniel has slipped to single digits. Dayspring and porker Karl Rove are the reasons why I will NEVER donate to the GOP party again.
Cochran has been in the Senate since Jimmy Carter was president. He is a poster boy for term limits. Time to retire already 'Thad.'
Read more
April Fools day is the absolute perfect day for a primary in Washington DC. Tonight's primary saw corrupt mayor Vincent Gray lose to Muriel Bowser in the Democrat primary. Muriel Bowser will easily become the next mayor of Washington D.C. is it basically a 90% Democrat area. To put it in perspective, Bowser got 32,155 votes. No Republican bothered to run for mayor of DC.
Corrupt Washington DC mayor Vincent Gray loses primary to Muriel Bowser
Not even a million of the 'newly insured' Americans under ObamaCARE have paid for their ObamaCARE premiums. Basically, these 858,000 people who didn't have insurance before ObamaCARE still don't have health insurance because they haven't paid anything for it yet. While the Obama regime and the leftist media are trying to do victory laps over ObamaCARE hitting the '7 million enrolled total', the fact remains ObamaCARE is still an epic failure and will come home to roost against the Democrats in the mid-term elections. 6.3 million Americans have already lost their health insurance coverage thanks to ObamaCARE, and they make up at least 85% of the '7 million' total enrolled in ObamaCARE.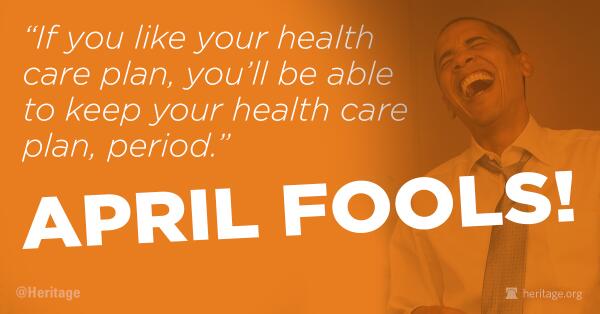 Only 858,000 newly insured Americans have paid for Obamacare
Michigan Rep. Dave Camp is set to retire at the end of his current term. Camp, another big government progressive Karl Rove RINO wouldn't be missed. He represents Michigan's 4th congressional district which is solidly Republican.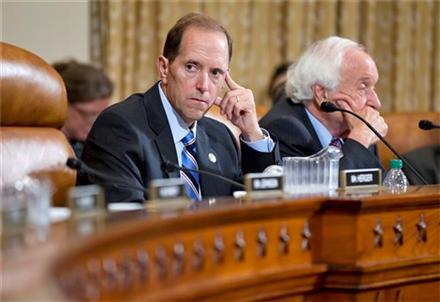 Rep. Dave Camp to retire after his current term
I am announcing that I will not seek re-election, serving in Congress is the great honor of my professional life http://t.co/0jiRRFQ0O4

— Dave Camp (@RepDaveCamp) March 31, 2014
Dave Camp Announces Retirement: http://t.co/wgyBbubsIH via @CahnEmily #alert

— Roll Call (@rollcall) March 31, 2014
Ways and Means Committee Chair Dave Camp (R-MI) won't run for reelection. 2nd comm chair in a week to announce retirement. (@JaredHalpern)

— FOX News Radio (@foxnewsradio) March 31, 2014
Angus King is the idiot who replaced Olympia Snowe in the Senate to represent the progressive liberal state of Maine. King talked about the 'surge' in ObamaCARE signups, even though we don't know how many actually paid for their plans. But then Angus King claimed there is no such thing as ObamaCARE on Fox New Sunday. Seems like Anus is now resulting to word games to spin the ObamaCARE failure. Watch the following video of Angus King's whinefest: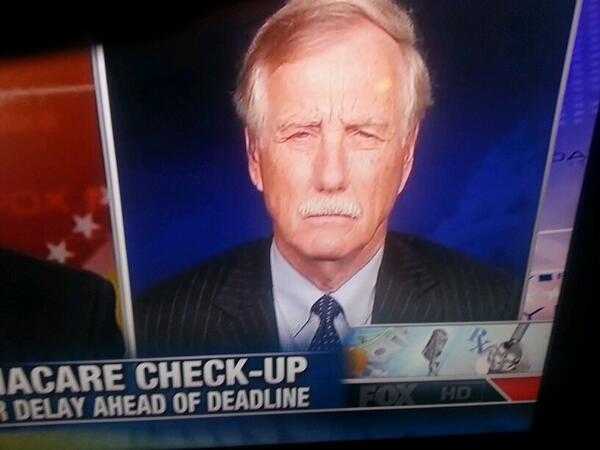 Angus King there's no such thing as ObamaCARE (Video)
Here's another reason to #ditchMitch. Mitch McConnell gave an interview to leftist Time magazine. In the interview, McConnell told Time that he wants to emulate George Mitchell, a Democrat should become Senate Majority Leader next year. George Mitchell, the Maine Democrat who held the job from 1989 to 1995. You'd expect to hear this kind of bullshit from a Republican RINO in a blue state like a Mark Kirk or a Susan Collins, but Kentucky? If McConnell is ever elected Senate Majority Leader again, he will make John Weeper Boehner look like a strong conservative. Let this be a warning to you Republicans. If you take back the Senate thanks to us conservatives getting out the vote and re-elect McConnell as majority leader, you'll see your power stripped in 2016. If you want to suck Democrat toes, then do it elsewhere.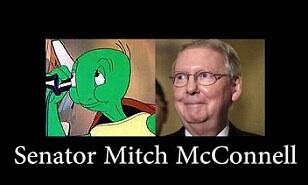 Mitch McConnell wants to govern the Senate like a Democrat
Mark Begich, another Obama licking Democrat is in deep trouble. According to the latest Rasmussen poll, Begich trails Republican challenger Mead Treadwell 47% to 43%. Another GOP challenger who could win August's Alaska primary is Dan Sullivan who polls even with Begich at 44%. The biggest news from this poll is that an incumbent like Mark Begich is only polling in the low 40s against his Republican challengers. Incumbents who poll under 50% in Senate races, especially this far away from the election are usually in deep trouble.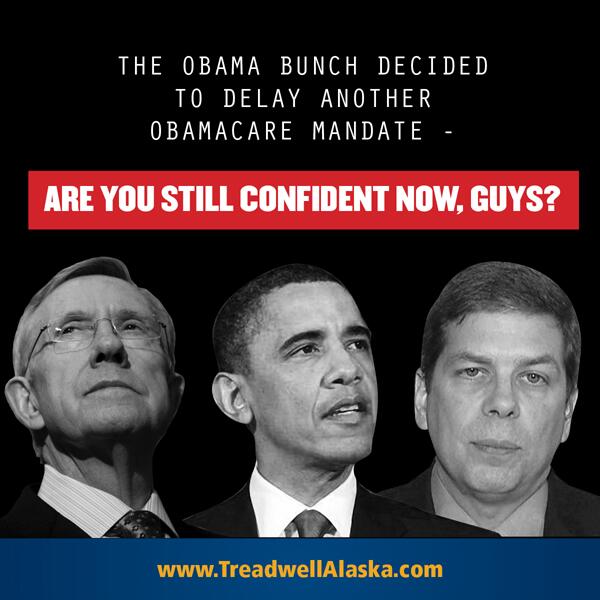 Democrat Mark Begich now trailing in polls for Alaska Senate