Apparently, left wing Buzzfeed Evan-McMorris-Santaro thinks signing a woman's torso is newsworthy, even when David Perdue didn't. The left wing hack for the left wing propaganda site claimed Perdue signed a woman's torso earlier at a Georgia campaign event. What David Perdue did sign was a diabetic woman's diabetic pump. The Senate race in Georgia is close, and left wing hacks like Evan McMorris-Santaro are desperate to try and push far left Marxist Michelle Nunn over the top. This blew up nicely in McMorris-Santaro's face and yet again embarassed Buzzfeed.
Buzzfeed hack Evan-McMorris-Santaro falsely claims David Perdue signs woman's torso
Jared Polis, the slimy Democrat from Colorado wants you to vote for Mark Uterus Udall in this Colorado erection. He says so hiself in the following video:
Jared Polis wants you to vote Udall in this Colorado ERECTION (Video)
Do Democrats like Polis or Udall ever get their minds out of the gutter. Where do you erection when talking about election? WIll Jared Polis get an erection if Mark Udall pulls it out and wins on November fourth? Maybe.
I can't wait for the Jared Polis memes to come out after this. Oh wait, I know! Polis could blame his potty mouth on the partial solar eclipse today!
So voter fraud doesn't exist eh? Mark Udall advocates condone and have no problem with voter fraud. James O'Keefe dropped his latest bombshell today of Mark Udall advocates condoning and even laughing about voter fraud. Watch the following video: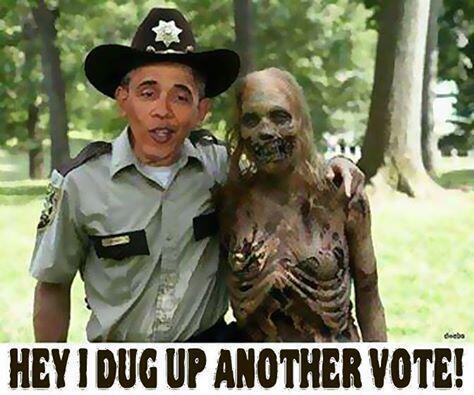 Mark Udall advocates condone voter fraud (Video)
"Awesome" is a very common word used by Democratic operatives in Colorado when discussing potential voter fraud. Project Veritas Action went undercover in the Centennial State to reveal just how prone their mail-in ballot system is to likely voter fraud.

This video exposes workers from these three organizations condoning voter fraud:

Work For Progress
Greenpeace
Rep. Joe Salazar campaign
This wannabe Valley Girl even tells James O'Keefe where he can find discarded mail in ballot that he can go get and use them for voter fraud to help Mark Udall.
When you've lost Rachel Maddow, and you are a far left progressive liberal extremist Democrat like Kay Hagan, you know you really blew it. Hagan was either fundraising in New York or counting all the money she got from taxpayers for her husband tonight when she didn't show up for the final North Carolina Senate debate between herself and Thom Tillis. It's been revealed lately that Hagan's husband got stimulus and Hagan put a judge up for federal appointment who was the same judge that ruled on husband's million-dollar lawsuit, she's been absent. Trying to dodge the press and questions about her cronyism. By skipping tonight's debate, Hagan even lost leftist idol Rachel Maddow. Check out the MSNBC hack bash Hagan for skipping the debate:
Even Rachel Maddow trashes Kay Hagan for skipping debate (Video)
Thom Tillis got to debate an empty chair tonight, because corrupt Democrat Kay Hagan pulled out of a debate that was scheduled to take place between the two senate candidates. Maybe Kay Hagan was busy counting the money her husband and son got from Obama's stimulus that she lobbied for.
Amid ongoing questions about her family's apparent stimulus benefits, numerous Armed Services Committee hearing absences, and Ebola flip-flops, Sen. Kay Hagan (D-NC) did not show up at the fourth and final debate in the U.S. Senate race Tuesday evening.
With Hagan absent and nothing but an empty chair to face her opponent, North Carolina House Speaker Thom Tillis spent an hour taking questions from two local reporters and voters.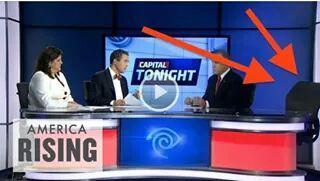 Kay Hagan chickens out of North Carolina Senate debate
Not only was Clint Eastwood right about Obama, but Kay Hagan is an empty chair too. I guess that's why she votes 95% of the time with Obama.
Read more
Ah yes, Mark Pryor is a real Democrat. In his college thesis, he called the desegregation of schools an unwilling invasion. Democrats of course are the party of slavery and segregation. Free Beacon got a copy of Pryor's thesis written in 1985, in which he wrote:
Arkansas has been invaded unwillingly twice. Once in reality and once figuratively," wrote Pryor.

"The Civil War provided the real invasion. The figurative invasion took place in 1957 at Little Rock Central High School. That event took a local problem out of the local authorities' hands. The federal government had again forced its will on the people of Arkansas."
Mark Pryor college thesis called desegregation of schools unwilling invasion
Here is yet another demonstration on just how pitiful Democrats are. Pro Kay Hagan flyers were put on cars at a black church in Fayetteville. They show a man getting lynched and contain the words: 'Kay Hagan doesn't win, Obama impeachment will begin'.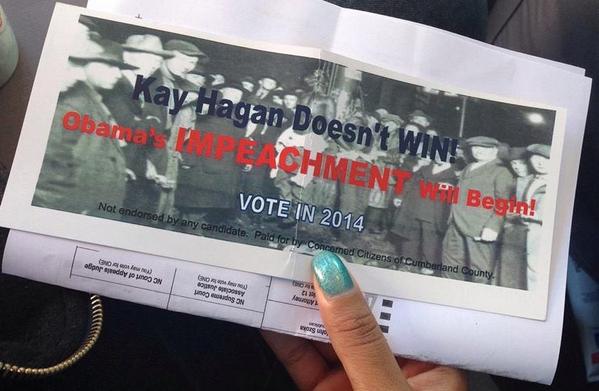 Pro-Kay Hagan flyer shows picture of a lynching
Pro-Hagan flyer has a picture of a lynching. Was put on cars parked at a Fayetteville church on Sunday #ncpol #ncsen pic.twitter.com/GYfXQoAit7

— Paul Woolverton (@FO_Woolverton) October 20, 2014
First of all, Obama will never be impeached. Even if the Republicans do take the Senate in two weeks, there is no way you will find enough of them to begin the impeachment process. Lets say Republicans end up with 52 seats in the Senate. They would also need 15 Democrats to go along with impeaching Hussein. Does anyone really think that will ever happen?
Plus, if you impeach Obama with only two years left, you are left with the father of two cocaine drug heads in Joe Biden.
Read more
Alison Grimes is basically toast in the Kentucky Senate race. But lets see just how hypocritical she and fellow Democrats truly are. According to Yid With Lid, Grimes' family restaurant offers items such as 'Charlotte's Rack' which is a rib plate named after Grimes' mother's breasts. They also have a burger called Abby's huge ass, which is named after Alison Grimes' sister. But I thought it was Republicans who are conducting the war on women, and only see women as sex objects? Can you say hypocrite?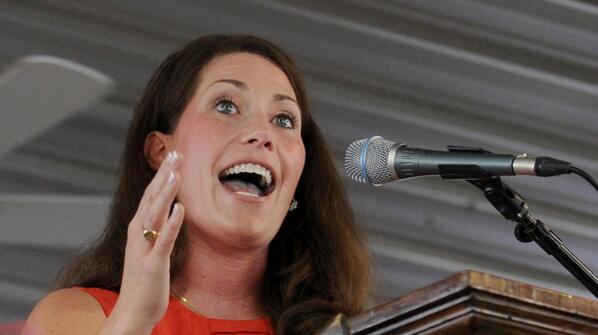 Alison Grimes family resturant has food named after her mom's breasts
Also, another big staple of the Democrat propaganda complex is the middle and 'equal pay for equal work'. Yet, the restaurant doesn't even pay its waiter/waitress staff minimum wage. According to Yid with Lid linked above, they only receive $2.13/hour! I don't know if this was a typo or not, but if this is true, it sounds downright criminal.
Read more
Hey did you hear what Wendy Davis' campaign said? Greg Abbott opposes interracial marriage or something. That's pretty amazing considering Abbott's wife is a Latina woman.
The leftists biased San Antonio Express-News ran a story in which she attempts to tie Texas Republican governor nominee Greg Abbott to being against interracial marrige. They might want to check to see who Abbott is married to before making such ridiculous claims. Of course the fish wrap was fed this BS lie from the Wendy Davis campaign. With two weeks to go until the election, expect more of this kind of crap from Davis as she falls further and further behind in the polls. This is just what slimy Democrats like Wendy Davis do. IF we are going to talk about marriges, lets hear more about gold digger Wendy Davis' last marriage and how it ended. Lets take a look at Texas Democrat woman. Wendy Davis, Rosemary Lehmberg and Annise Parker. Wow..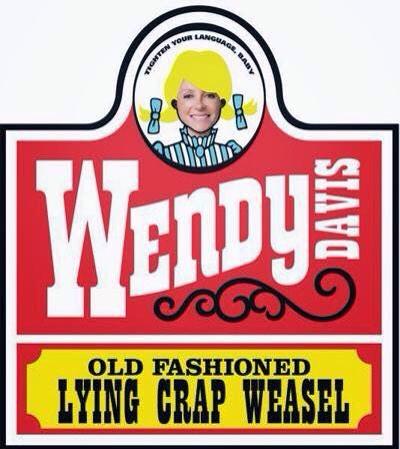 Wendy Davis latest smear: Greg Abbott opposes interracial marriage – fact Abbott is married to Latina woman
I can almost forgive Minnesota for Walter Mondale and Paul Wellstone. I will never forgive them for Jesse Ventura and Al Franken. Now, in Moose Lake, Minnesota, pedophiles are running for elected office, because 'they are tired of all the gridlock'. Sound familiar? They can't get their names on the ballots, so they will run a write-in campaign. Believe it or not, in Minnesota, (at least Moose Lake) you get your right to vote AND run for office 13 years after your conviction for sexual assault. While a write-in campaign may seem like a longshot, these pedophiles might actually have a chance. About 20% of Moose Lake, Minnesota's popular are registered sex offenders.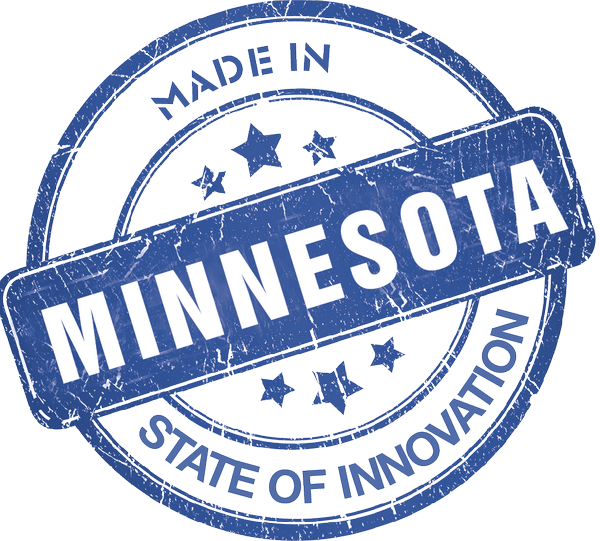 Pedophiles run for elected office in Minnesota
As far as politics in Moose Lake go, as you would expect, it's heavily Democrat. It's represented by far left extremist Richard Nolan, and voted for Obama at a rate of 63% in 2012. Compare this to 53% of all of Minnesota who voted for Obama in 2012. This should tell you all you need to know about Moose Lake, and who is in control there.
Read more