Here's a crazy idea why Mitt Romney is running again for president. It's because he hates the Bush family. Laura Ingraham says all the talk about Romney running a third time for president is driving the Bushes crazy. Good! I will not vote for Jeb Bush if he is the GOP nominee next year. I will just vote third party and waste my vote. While I'm hardly a fan of Mitt Romney, I'd support him over Jeb Bush in a second.
"Mitt Romney, at this big RNC gathering over the weekend, he was a speaker on Friday night so it kind of missed the news cycle. But he is really a tease isn't he? That Mitt Romney is teasing everybody. And you get the sense that he is driving the Bushes crazy. They're going nuts. They want to lock up these donors they want to lock them up as quickly as possible, get them committed, hopscotch around California, then Chicago, New York, down in Miami, Palm Beach, they want to lock these people down, and this Mitt thing that's hanging out there just makes it all the more difficult" she stated.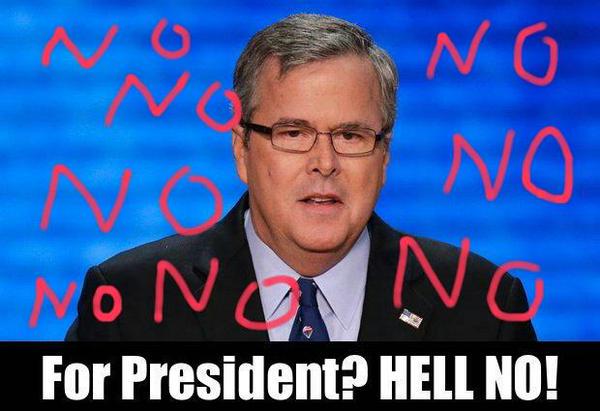 Is Mitt Romney running again because he hates the Bush family?
The stupid of the RNC just burns. Wolf Blitzer will moderate a GOP primary debate on CNN in September, December and even March of 2016. That's three CNN Republican primary debates. Reince Pribus and the rest of the Karl Rove hacks at CNN obviously didn't learn their lesson from the 2012 Candy Crowley debacle.
RNC chooses liberal Wolf Blizter to moderate primary debate
If the RNC insists on allowing CNN to do three debates, they should have at least demanded someone who 'appears' moderate, like a Jake Tapper. So many conservatives are fooled by Jake Tapper thinking he's not just some liberal hack, so maybe he would be a better moderator. Wolf Blizter is basically no difference than Candy Crowley, other than about 200 pounds.
Paul Ryan will not seek the GOP nomination for president in 2016. No loss, he proved he wasn't ready during his debate with Joe Biden in 2012. Paul Ryan is a Rovepublican amnesty shill anyway, so it's just one less amnesty pimp.
JUST IN: Rep. Paul Ryan (R-WI) won't run for president in 2016 http://t.co/DKm1rypz9R pic.twitter.com/Pb4kjTfiJR

— NBC Nightly News (@NBCNightlyNews) January 12, 2015
Rep Paul Ryan told NBC that he will not seek 2016 nomination

— Greta Van Susteren (@greta) January 12, 2015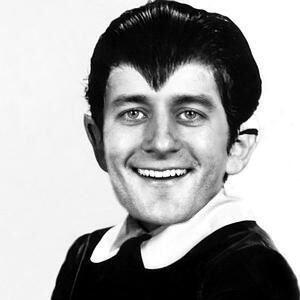 Paul Ryan will not run for POTUS in 2016
Next!
Barbara Boxer to retire in 2016! California old liberal hag is finally going to fade away into the sunset. Hit the road hag. Had Boxer ran for another term, the California Senate seat might have been in play for 2016. But with the old witch stepping aside, the loony bins in California will likely vote for another far left loon Democrat.
Can you imagine a Senator Pelosi?
Don't you dare say Barbara Boxer is retiring. …Even though she is. http://t.co/GPjhbm1nI8 pic.twitter.com/Nt6B8LFthh

— Herman Cain (@THEHermanCain) January 8, 2015
Sen. Barbara Boxer (D-Nanny State) Will Step Down in 2016 http://t.co/YrcbdSGiez

— reason (@reason) January 8, 2015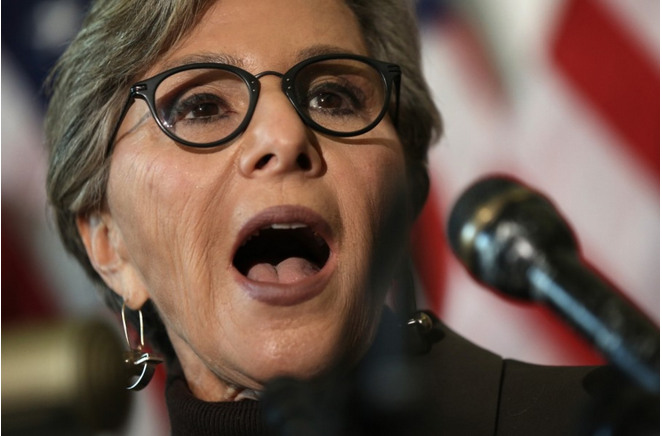 Barbara Boxer to retire in 2016
So which Republicans voted against Boehner today? There were 25 in total. Some of whom you'd expect like Steve King, Dave Brat, Justin Amash, Jim Bridenstine and Louie Gohmert. But there were some Republicans who you would think would vote against the mentally unstable drunk John Boehner who didn't. Mia Love, is a perfect example. Not only did she vote for Boehner, but she even joined the racist Congressional Black Caucus.
There is also Trey Gowdy, the sudden 'golden boy' of grass roots conservatives. Gowdy was strangely absent from today's vote, but said he would have voted for Boehner anyway if he was there. Turns out Trey Gowdy is really no different than Darrell Issa, other than the accent.
Rep. Justin Amash (Mich.)—Rep. Jim Jordan (R-Ohio)
Rep. Brian Babin (Tex.)—"present"
Rep. Rod Blum (Iowa) – Rep. Dan Webster (R-Fla.)
Rep. Dave Brat (Va.) – Rep. Jeff Duncan (R-S.C.)
Rep. Jim Bridenstine (Okla.) – Rep. Louie Gohmert (R-Tex.)
Rep. Curt Clawson (Fla.) – Sen. Rand Paul (R-Ky.)
Rep. Scott DesJarlais (Tenn.)–Jordan
Rep. Jeff Duncan – Rep. Trey Gowdy (R-S.C.)
Rep. Scott Garrett (N.J.) – Webster
Rep. Chris Gibson (N.Y.) – House Majority Leader Kevin McCarthy (R-Calif.)
Rep. Paul Gosar (Ariz.) – Webster
Rep. Louie Gohmert – Gohmert
Rep. Tim Huelskamp (Kan.) – Webster
Rep. Walter Jones (N.C.) – Webster
Rep. Steve King–Webster
Rep. Tom Massie (Ky.) – Rep. Ted Yoho (R-Fla.)
Rep. Mark Meadows (N.C.) – Webster
Rep. Rich Nugent (Fla.) – Webster
Rep. Gary Palmer (Ala.)— Sen. Jeff Sessions (R-Ala.)
Rep. Bill Posey (Fla.)—Webster
Rep. Scott Rigell (Va.)—Webster
Rep. Marlin Stutzman (Ind.)—Webster
Rep. Randy Weber (Tex.)—Gohmert
Rep. Dan Webster—Webster
Rep. Ted Yoho—Yoho
As you can see, it was Dan Webster of Florida who got the most anti-Boehner votes with 12. Why Dan Webster? I haven't heard much from him since he beat Alan Grayson in 2010.
The next time the GOP asks for your money, remember this vote for Speaker, and also remember this picture from today: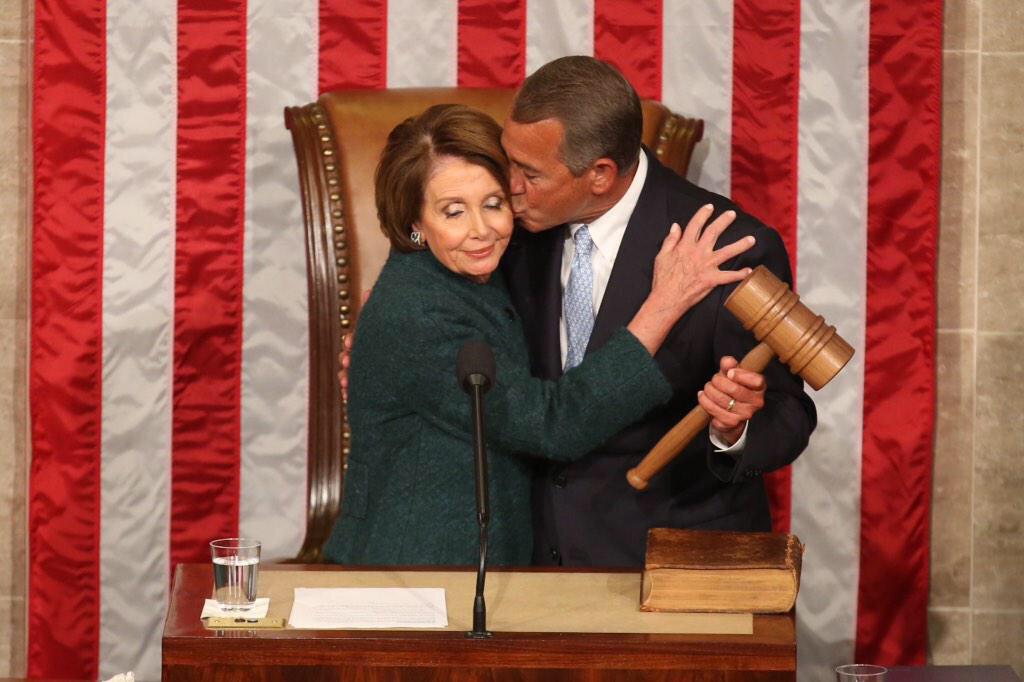 Which Republicans voted against Boehner?
If you are hoping that Mike Huckabee was going to announce if he's running for president on his show tonight, it looks like you are out of luck. Huckabee's scripted statement that will end his boring show tonight says that if he decides to run for president in 2016, Mike Huckabee wouldn't make any announcement until the spring.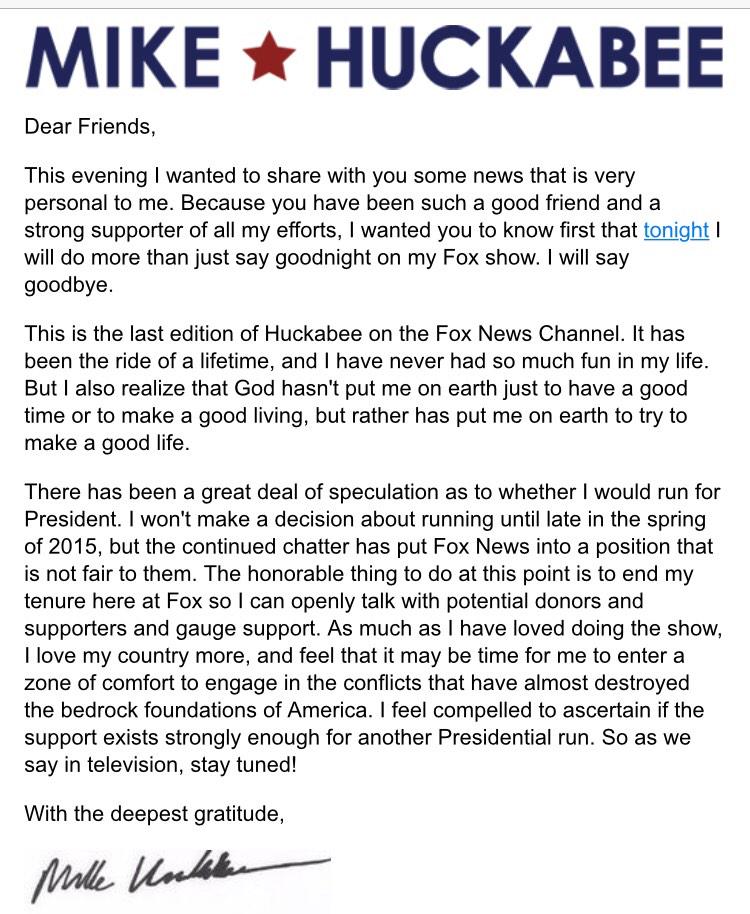 Mike Huckabee will not announce if he's running for POTUS tonight
Huckabee does say in his statement that if he wasn't thinking about running in 2016, he could continue his show on Fox News. But since he is 'undecieded' at this point, he couldn't continue with the show as it was 'unfair' to him and Fox News. Sounds like he's running to me.
Little Rock – Governor Mike Huckabee will announce tonight on his Fox News show that he is leaving the network after six-and-a-half years as the host of "Huckabee." To close out his final show, Gov. Huckabee said:

"Tonight I will do more than just say goodnight. I will say goodbye. This is the last edition of 'Huckabee' on the Fox News Channel. It's been the ride of a lifetime, and I have never had so much fun in my life. But I also realize that God hasn't put me on earth just to have a good time or to make a good living, but rather has put me on earth to try to make a good life.

"There has been a great deal of speculation as to whether I would run for President. If I were willing to absolutely rule that out, I could keep doing this show. But I can't make such a declaration. I won't make a decision about running until late in the spring of 2015, but the continued chatter has put Fox News into a position that is not fair to them nor is it possible for me to openly determine political and financial support to justify a race. The honorable thing to do at this point is to end my tenure here at Fox. As much as I have loved doing the show, I cannot bring myself to rule out another Presidential run. So as we say in television, stay tuned!"
The Huckabee Show on Fox News is ending tonight, since it's debut in 2008. There are all kinds of rumors about what Huckabee is going to announce tonight on the show, like if he is going to run for president in 2016 or not. Normally, I'd say probably not because Mike Huckabee makes too much money with his Fox News show. But with the Huckabee Show ending tonight, you have to wonder now if this RINO trash will run for president.
An FNC spokesperson confirmed the network has amicably parted ways with Huckabee as it was in the best of both of their interests.
Now we can speculate what will replace Huckabee on the weekends. How about moving up Judge Jeanine an hour?
Huckbee show on Fox News ends tonight
Hillary Clinton, already in 2016 campaign mode came out on Twitter to thanks Obama for his emperor like rule, granting amnesty to at least five million illegals.
Thanks to POTUS for taking action on immigration in the face of inaction. Now let's turn to permanent bipartisan reform. #ImmigrationAction

— Hillary Clinton (@HillaryClinton) November 21, 2014
Maybe Hillary Clinton is just happy that more people will be subject to another terrorist attack under her watch, if she wins the dumb vote in 2016.
Hillary Clinton thanks Obama for acting like an emperor
Imagine for a second if Lindsey Graham does run for president in 2016 and you have three choices. Jeb Bush, Lindsey Graham or Chris Christie. If you are like me, you either don't bother voting or just vote third party. That nightmare scenario may not be too far fetched, as Daily Caller is reporting that Lindsey Graham is considering a run for president in 2016. I vowed in 2004 after traitor Lurch Kerry was elected as the Democrat nominee for president never to vote for another Democrat for the rest of my life. I wouldn't go back on that, I just wouldn't vote for the Republican either. Graham's BFF John McCain is 'nudging' him to run for president (and God knows what else).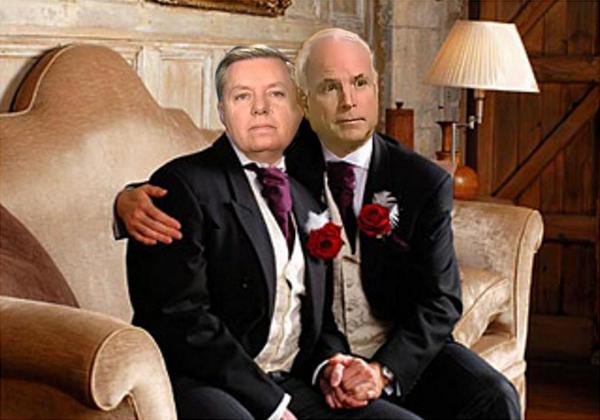 Lindsey Graham may run for president in 2016
We all know Hussein Obama was a big fan of Obama. But did you know Hillary Clinton actually wrote letters and had communication with the Marxist, 'community organizer' Alinsky? You've got to remember. Hillary Clinton is every bit the Chicago politician that Hussein Obama is. Hillary Rotten Clinton grew up in Chicago and was the kids of Chicago Communists. Now, the letters between Clinton and Alinsky have been revealed by the Free Beacon. Turns out, like Obama, Saul Alinsky had a deeper influence on Clinton's early political than previously known.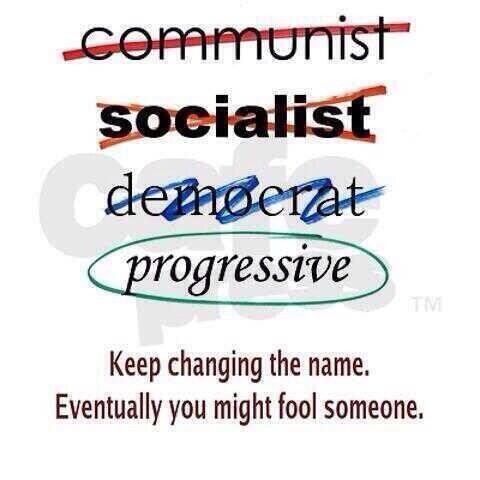 Letters between Hillary Clinton and Saul Alinsky revealed