Hillary Clinton admires racist, segregationist, Margret Sanger. Should I really be surprised? Well, I'm not. Margaret Sanger's biggest claim to fame, aside from her racism was the founding of the baby butchers Planned Parenthood. Sanger is a leftist icon, and her racism is always overlooked by the pro-abortion crowd. It's funny how you never hear about some famous Margaret Sanger quotes about blacks like:
[We should] apply a stern and rigid policy of sterilization and segregation to that grade of population whose progeny is tainted, or whose inheritance is such that objectionable traits may be transmitted to offspring.
Give dysgenic groups [people with "bad genes"] in our population their choice of segregation or [compulsory] sterilization.
Birth control must lead ultimately to a cleaner race.

We should hire three or four colored ministers, preferably with social-service backgrounds, and with engaging personalities. The most successful educational approach to the Negro is through a religious appeal. We don't want the word to go out that we want to exterminate the Negro population, and the minister is the man who can straighten out that idea if it ever occurs to any of their more rebellious members.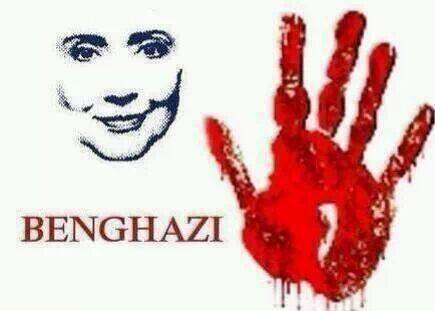 Hillary Clinton admires racist Margaret Sanger
This is the progressive liberal extremist standard bearer of the 21st century. Funny, how these quotes are never heard by the public.
Former Secretary of State Hillary Clinton, an abortion advocate, is expected to seriously consider her own presidential bid in 2016. For most Democrats, according to polls that have been taken throughout the year, Hillary is the number one choice to replace pro-abortion President Barack Obama.

Obama has a laundry list of actions he's taken as president to promote abortion on demand paid for at taxpayer expense. Clinton would continue that pro-abortion legacy and the abortion advocacy of her husband, pro-abortion ex-President Bill Clinton.

Here's one example of Clinton's fondness for abortion and promotes of abortion: She says she admires Margaret Sanger, the racist founder of the Planned Parenthood abortion business…
So in order to become Miss America, you need experience at Planned Parenthood like Kira Kazantsev now? Suddenly, her LinkedIn profile disappeared, but Live Action Network got a screenshot of her profile in which Kira Kazantsev mentions that she worked as an 'education intern' for a couple months in 2013. Kira Kazantsev even worked as an intern for far left progressive liberal extremist Democrat Senator Kirsten Gillibrand, a pro-abortion hack.
.

Miss America, Kira Kazantsev worked at Planned Parenthood
Another bad day for Obama and the progressive cancer all over the country. The Supreme Court has ruled by it's usual 5-4 margin that ruled that a closely held corporation like Hobby Lobby cannot be required to provide contraception coverage. Obama is fuming and all of a sudden wants Congress' help to fix this now that the SCOTUS slapped him down.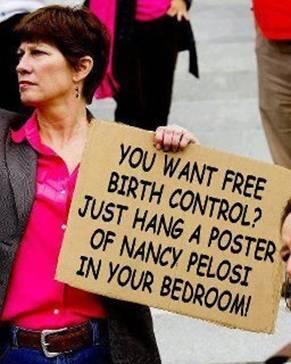 Hobby Lobby wins SCOTUS Obamacare contraception mandate case
Justice Alito, writing for the majority, said that the government failed to show that the mandate is the least restrictive means of advancing its interest in guaranteeing cost-free access to birth control (Via Legal Insurrection)
The Government has failed to satisfy RFRA's least-restrictive-means standard. HHS has not shown that it lacks other means of achieving its desired goal without imposing a substantial burden on the exercise of religion. The Government could, e.g., as-sume the cost of providing the four contraceptives to women unable to obtain coverage due to their employers' religious objections. Or it could extend the accommodation that HHS has already established for religious nonprofit organizations to non-profit employers with re-ligious objections to the contraceptive mandate. That accommodation does not impinge on the plaintiffs' religious beliefs that providing in-surance coverage for the contraceptives at issue here violates their religion and it still serves HHS's stated interests.
Dude! How desperate is Hillary Clinton to find people to spin her Benghazi lies that lead to the death of four Americans? She hired former Obama Dude Tommy Vietor who is now famous for saying to Bret Baier that Benghazi 'Dude, that was like two years ago.'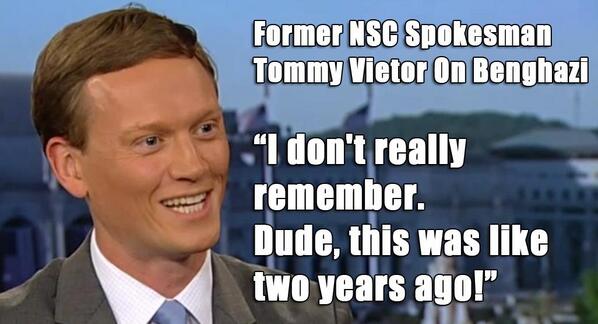 Dude! Hillary Clinton hires Tommy Vietor for Benghazi spin
Things have sure changed from when I was in the fourth grade. Back in the 'old days' none of us in the fourth grade knew about masturbating, or had any interest in sex with others. Back then, we played sports, video games, and actually learned reading and arithmetic in school. Now, after an explosive report by Progressives Today, Carol Everett of The Heidi Group a former abortion clinic owner let the cat out of the bag:
American abortion industry encourages fourth graders to masturbate
Carol disclosed that abortion providers gave young girls low-dose birth control pills they knew they'd get pregnant on.

Carol also described how abortion providers work in schools.

"We went to the schools as early as kindergarten," Everett said of her years working in the industry. During those sessions, sex ed instructors "are planting the seed (in student's minds) that parents don't know what they are talking about."

In elementary schools, the sex ed curriculum utilizes several books – such as Robie H. Harris' "It's So Amazing," "It's Perfectly Normal," and "It's Not the Stork" – to acclimate students to the idea of sex, and to promote sexual behaviors.

"By fourth grade they encourage them to masturbate alone, or in groups of four or five of the same sex," Everett said. By fifth or sixth grade, the curriculum turns to "talking about having sex" and intentionally encourages a "parents don't understand you" mentality.

"That's when we gave them the low-dose birth control we know they'll get pregnant on," Everett said. The pills must be taken at exactly the same time every day, something those administering the pills know is very difficult, if not impossible, for most teens, she said.

Inevitably, many young girls become pregnant while still in school. Scared, vulnerable, and conditioned to avoid discussions of a sexual nature with their parents, they call the only people they think they can trust.
Remember when they said ObamaCARE wouldn't pay for abortions? Some idiots actually believed it. Now reality sets in, and not only does ObamaCARE pay for abortions, but you could get a tax deduction if you get an abortion! Welcome to Obama's AmeriKa.
Have an abortion, get a tax deduction thanks to ObamaCARE
Now we know what qualifies Sylvia Mathews Burwell to become the next Health and Human Services secretary. She's a pro-abortion fanatic who was one head of the pro-abortion Gate Foundation. Burwell should make Sibelius smile.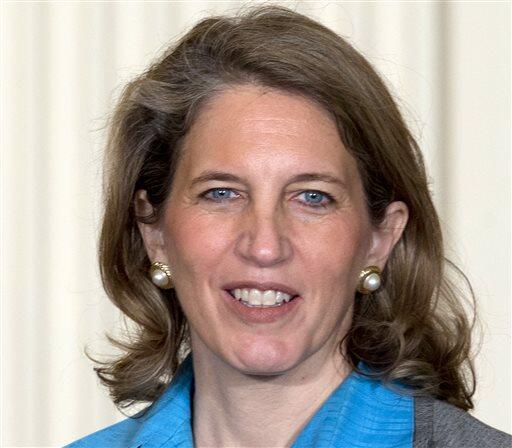 Sylvia Mathews Burwell was head of Pro-Abortion Gates Foundation
5th Circuit court of Appeals in opinion by Edith Jones, rules Texas abortion law is constitutional! Leftists on Twitter are having a mental breakdown as I type this. Here are a few examples:
Appeals court upholds Texas abortion restrictions.
Here is a so called feminist:
UGH. RT @AP BREAKING: US appeals court upholds tough new Texas abortion restrictions.

— Carolyn (@carolynlb) March 27, 2014

Here is just a goofy progressive liberal who thinks he's 'educated':
Of course. Stupid people ruin it for the rest. "@AP: BREAKING: US appeals court upholds tough new Texas abortion restrictions."

— Hexsas (Andrew) (@Hexsas) March 27, 2014
Here is a dingbat who claims to be for 'reproductive rights' reaction:
Fuck you, 5th Circuit RT @AP: BREAKING: US appeals court upholds tough new Texas abortion restrictions.

— Jessica W. Luther (@scATX) March 27, 2014
I love it. Quick proggies, yell Hail Satan!
I'm nauseous as i type this. Leftists have found a new reason for abortions. The dead babies can be deemed clinical waste, and can be incinerated (burned) to heat hospitals over in the UK. Now that we have ObamaCARE here, how long before burning dead babies to heat hospitals happens in America?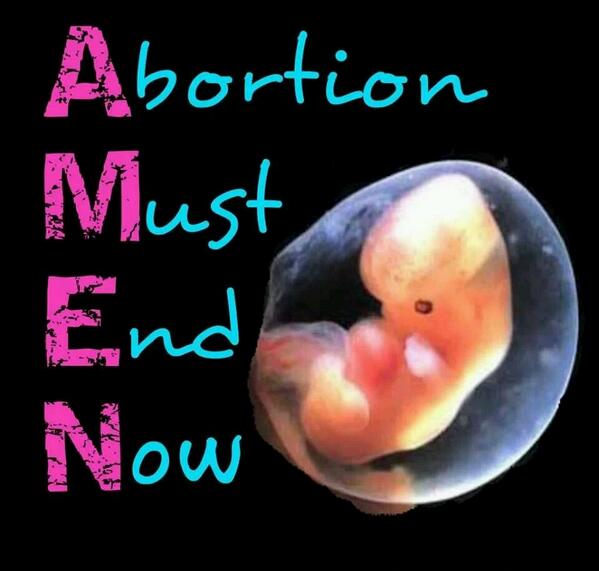 Aborted babies declared clinical waste, incinerated to heat hospitals
It's really getting bad for leftists in Texas. The primary election was a disaster for Wendy Davis, a sign of things to come in November. Now, Texas is closing down more abortion clinics. By September, there are expected to be only six abortion mills left in the state of Texas. We can all thank Abortion Barbie Wendy Davis for waking Texans up to the brutality that is abortion. The abortion mills will have to take up residence in leftist states like California instead.
Texas closes more abortion clinics – down to six remaining in the state by September