It's really getting bad for leftists in Texas. The primary election was a disaster for Wendy Davis, a sign of things to come in November. Now, Texas is closing down more abortion clinics. By September, there are expected to be only six abortion mills left in the state of Texas. We can all thank Abortion Barbie Wendy Davis for waking Texans up to the brutality that is abortion. The abortion mills will have to take up residence in leftist states like California instead.
Texas closes more abortion clinics – down to six remaining in the state by September
Ever wonder why progressive liberal Democrats are so addicted to abortion? More black babies are aborted in New York City than are born. Once again, progressive liberal Democrat racism rears it's ugly head in the form of keeping the black popular down via on demand abortion.
Your tax dollars paid for Planned Parenthood to settles $2 Million case after botched abortion killed Tonya Reaves, The money will go to Reaves' family. The Planned Parenthood botched abortion occured in Illinois. Planned Parenthood, Northwestern Memorial Hospital, and Northwestern Medical Faculty Foundation agreed to pay the family of Tonya Reaves, $2 million. Tonya Reaves died from hemorrhaging from a botched abortion in 2012. The abortion took place at a Planned Parenthood clinic on 18 S. Michigan Ave in Chicago.
Wendy Davis is the new Gumby. After he 11 hour filibuster on late term abortions, Wendy Davis now supports a ban on abortions after 20 weeks. Imagine the hero of the left who wanted unlimited abortion, running for governor in a state (Texas) that doesn't put up with leftist crap suddenly is for long term abortion bans. What will the left and called feminists do now?
Wendy Davis flip-flops again, now supports ban on abortion after 20 weeks
Your tax dollars at work once again. A Planned Parenthood billboard in Memphis reads 'Getting it on is free' and it has a picture of a condom. Your tax dollars paid for Planned Parenthood to put this billboard right next to an elementary school and church too.
A Planned Parenthood billboard has only been up a week in one South Memphis neighborhood, but some people there already want it to come down.
They say the billboard, which includes the message "Getting It On Is Free" and a picture of a condom, is too graphic.
"I was shocked. I was appalled that anyone would put up a picture of condom," said Karen Wallace.
Karen Wallace works at a church nearby and has to drive by the billboard every day.
She said what is worse it's right next to an elementary school cross walk.
"The graphic was not necessary the message was enough," said Wallace.
A dad who saw the sign for the first time Thursday agreed and said it's not something he wants his children to see.
Planned Parenthood said they wanted to billboard to be 'edgy.'
Wendy Davis awkwardly holding Ann Richards old shotgun brought comparisons of Michael Dukakis during his 1988 campaign with his goofy tank picture.
It was at that point Americans realized that Americans realized that michael Dukakis was not only an idiot, but also not a serious candidate for President of the United States in '88.
Abortion Barbie Wendy Davis – Texas can't afford that risk!
Hopefully, Texas will realize that Wendy Davis is not only an idiot, but also not a serious candidate for Governor of the state. Despite all the media fawning, and covering up of her lies, Wendy Davis may only be qualifed for a job at Planned Parenthood. Certainly, not for the job of being Texas Governor.
So the Girl Scouts is now endorsing political figures for Woman of the Year? This story kind of flew under the radar for about a month until Breitbart picked this up today. The Girl Scouts endorsed Abortion Barbie who abandoned her daughters as woman of the year. Think about that for a second and let it sink in.
@girlscouts Sorry GSA when you partnered w Planned Parenthood you alienated half of us. No cookies, donations, interest from me cc @GOPMommy

— Miao (@TPGee) January 4, 2014
Girl Scouts endorsed Wendy Davis for 2013 woman of the year
The Girl Scouts have apologized for seeming to endorse abortion advocate Wendy Davis in a tweet late last month, but the organizers and supporters of a planned boycott of Girl Scout Cookies are not impressed by the statement from the girls' youth organization.
The endorsement has caused a firestorm of protest among Girl Scouts, their moms, and the public at large. The controversy comes at precisely the wrong time for the Girl Scouts, right in the middle of the cookie-selling season that nets the Girl Scouts somewhere around $700 million.
Guess what? Obama lied again bout ObamaCARE. Your tax dollars and premium costs for ObamaCARE will pay for other people's abortions. According to Watchdog (via Weasel Zippers), insurance companies working under the Obamacare umbrella have secretly added a surcharge to cover the cost of abortions. This was thought to be a violation of the ACA or ObamaCARE, but it's not like Obama will say anything or the ballless Republicans will do anything about it. If/When you sign up for insurance at an ObamaCARE you will be paying at least an extra dollars every month to fund abortions. But there is nothing on the websites that mention this.
Hey remember when Todd Akin made that stupid 'rape' comment during discussion about abortion back in 2012? That caused a media firestorm and Akin lost a sure Republican win over Claire McCaskill for Senate in Missouri. The closest thing since is Wendy Davis, the corrupt media's abortion darling. After it was revealed this week that she is a pitiful lying witch, one would be tempted to think the Democrat candidate for Governor of Texas would get some coverage right? Wrong. Politico, a typical leftist online 'magazine' that tries to claim they are centrist had over 50 stories on Todd Aiken in the days following his 'rape' comments in 2012. So far, they have a grand total of four stories on lying Wendy Davis in the same time span.
Politico left wing bias? Over 50 stories about Todd Akin, just 4 for lying witch Wendy Davis
Using Google's advanced search and the key words "Todd, Akin, Rape," I stopped counting after finding 50 separate Politico stories covering or touching on Republican Senate candidate Todd Akin's stupid comments about rape, between the day the story broke, August 19, 2012, and August 26, 2012.
Using the same advanced search and the key words "Wendy Davis," I found only four stories about Texas gubernatorial candidate and Democrat rising star Wendy Davis this week — the week it was discovered she fabricated a personal narrative about being a teenage single mother and working her way through Harvard Law.

The flood of stories Politico unleashed last year about Todd Akin literally pecked Akin himself to death, the Republican Party brand as a whole, and most specifically Mitt Romney, who at the time was running for president against Barack Obama.
Normally when there's a march in DC that attracts hundreds of thousands its a big news story. But for some (obvious) reasons, The March for Life rally in Washington DC isn't exactly getting any media coverage. As I type there is there nothing on CNN, a tiny little spot on Fox News, nothing on NBC, and under reported crowds on ABC and CBS. I guess the progressive liberal biased media just doesn't consider the yearly March for Life rally to be very newsworthy, because as Andrew Cuomo said, all pro-life people are 'extremists.'
More than a hundred thousand people attended today's March for Life rally. CBS and ABC claim 'thousands.' Not bad considering the 'Polar Votex 2′ has made things frigid in DC. Out here in California, I've been in shorts all month. (teehee.) Here are a couple photos from the 2014 March of Life that the media wouldn't show you: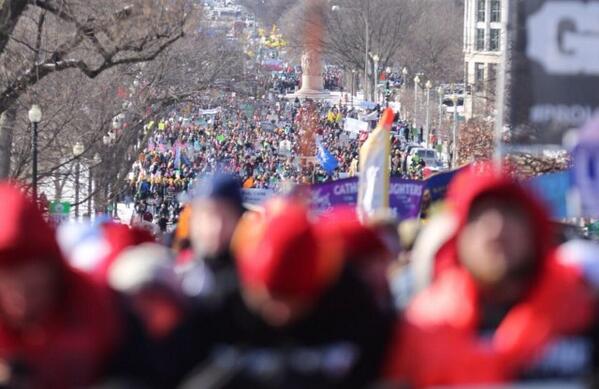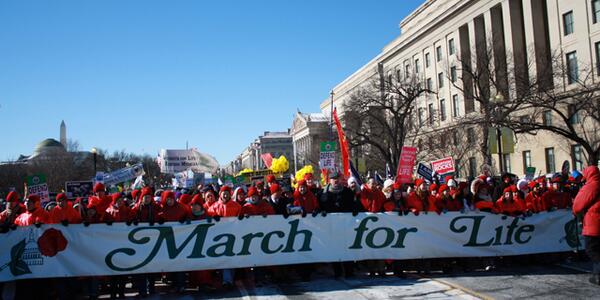 Hundreds of Thousands brave bitter cold in DC March for Life
Did Wendy Davis have plastic surgery? Her look has sure changed a lot since her college days at Texas Christian. Davis, and the boils on her face isn't exactly Miss America to non-cultist leftists. But in college? She almost made Michelle Obama look good!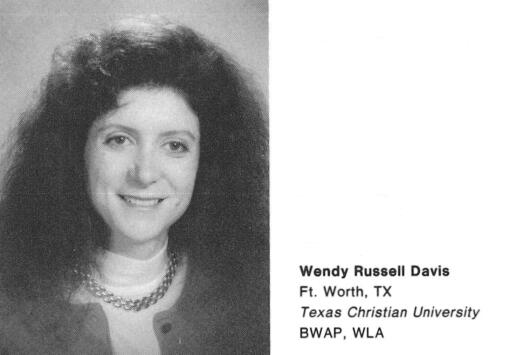 Wendy Davis ugly college photo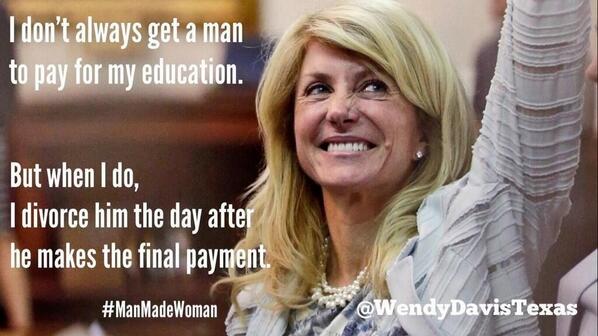 Wendy Davis as abortion Barbie
We'll never know if Wendy Davis had plastic surgery, because if she did, she'd never admit it. You might want to consider some eye bleach after seeing her college picture though.
To any progressive liberal who wants to whine about me mocking Wendy Davis, it's just too bad. The fact that she mocked Greg Abbott and his handicap is more than good enough reason to mock her. As if he 'hail Satan' and baby killing support wasn't already bad enough.
Boil Faced Wendy Davis chickens are coming home to roost. After an earlier report about Wendy Davis' lies about her divorce from husband Jeffry Davis, comes this. According to Red State, Abortion Barbie Wendy Davis had a court order against her during her divorce with Jeff Davis:
Wendy Davis' Ex-husband Jeffry requsted court to order her not use drugs before seeing the kids
"be immediately restrained from . . . using illegal drugs or consuming alcohol within 24 hours before or during the period of possession of or access to the child."
So not only is Wendy Davis a liar, but she's also a drug addict? Yep, typical progressive. Wendy Davis has two kids. A daughter named Amber, and a son named Dru.