As long as you help cover Obama's ass, you will be rewarded with a promotion. Check out David Cord, the corrupt Veterans Affairs administrator who told staff not to publicly disclose a deadly Legionnaire's disease outbreak at a Pittsburgh VA hospital. David Cord, who was the deputy director of VA Pittsburgh Healthcare System since June 2012, will now be promoted to director of the Erie VA Medical Center within 60 days. Fox News covered this story, but no other media bothered. The legionnaires outbreak killed six veterans.
Obama VA promoted David Cord who hid Legionnaire's disease outbreak from public
So voter fraud doesn't exist eh? Mark Udall advocates condone and have no problem with voter fraud. James O'Keefe dropped his latest bombshell today of Mark Udall advocates condoning and even laughing about voter fraud. Watch the following video: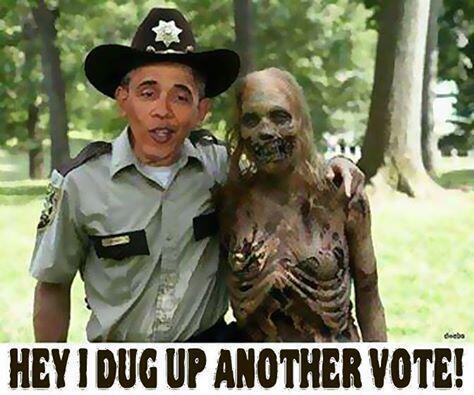 Mark Udall advocates condone voter fraud (Video)
"Awesome" is a very common word used by Democratic operatives in Colorado when discussing potential voter fraud. Project Veritas Action went undercover in the Centennial State to reveal just how prone their mail-in ballot system is to likely voter fraud.

This video exposes workers from these three organizations condoning voter fraud:

Work For Progress
Greenpeace
Rep. Joe Salazar campaign
This wannabe Valley Girl even tells James O'Keefe where he can find discarded mail in ballot that he can go get and use them for voter fraud to help Mark Udall.
Democrats are starting to resemble ISIS terrorists more than Americans. It seems Democrat Fred DuVal, who is running for Governor of Arizona supports sex with 14 year old girls, and abortions for them as well. I get it, Democrats are the abortion on demand party. But for 14 year old girls? You democrats are really disgusting. I guess it kind of makes sense. Fred Duval donated to Saddam Hussein and threw a big party for him back in the day. Democrats are Muslim extremists.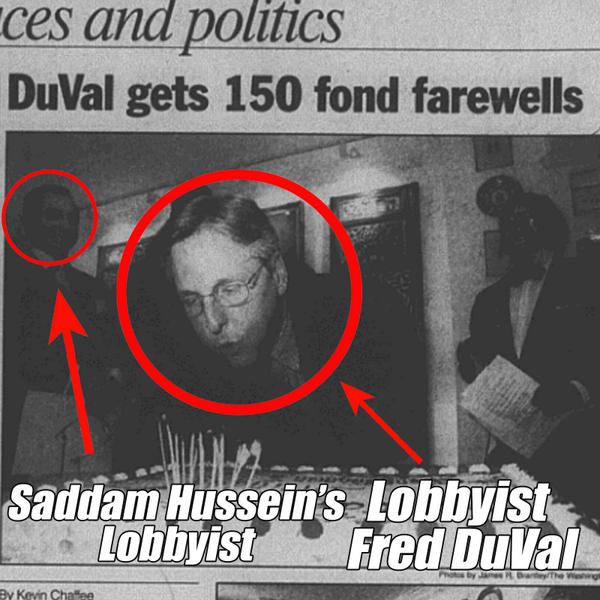 Arizona Democrat Fred DuVal supports sex-abortion for 14 year old
Democrat John Walsh, outgoing Senator from Montana had his degree from from Army War College revoked today over plagiarism charges. When tweeted/reported by the AP, there is no mention that John Walsh is a Democrat (as usual).
HELENA, Mont. (AP) – Army War College revokes Sen. John Walsh's degree after plagiarism investigation.

— Phil Elliott (@Philip_Elliott) October 10, 2014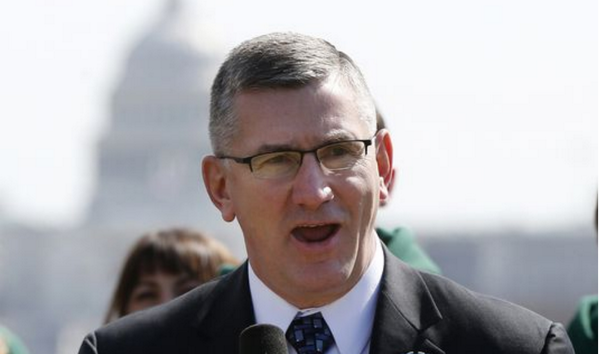 Army War College revokes Democrat John Walsh's degree over plagiarism
Fox News has no problem and enough room in their 140 characters to drop in the D next to his name:
Army War College revokes degree of Sen John Walsh (D-MT) after he plagiarized master's thesis. Is retiring after less than 1 yr in Senate.

— Chad Pergram (@ChadPergram) October 10, 2014
. BREAKING — Sen John Walsh (D) has his degree revoked today from Army War College. #Cheat #progressive #UniteBlue

— Less Gov. More Fun. (@LessGovMoreFun) October 10, 2014
Plagiarism is very progressive. Joe Biden did it. Fareed Zakaria did it and John Walsh did it. Notice the pattern?
Jason Mattera was attacked, basically assaulted by one of Harry Reid's body because Mattera dared ask Reid a question about how he accumulated his wealth. The left always goes after people who are rich, if they are Republican. But in Dingy Harry Reid's case, he's worth over $6 million now after being born into poverty and living off his government paycheck. Reid earns about $200,000 per year as Senate Majority Leader (soon to be minority leader). Jason Mattera has released a new book called Crapitalism that exposes corrupt Democrat politicians who have amassed amazing wealth since joining Congress. Watch the video below of Harry Reid's bodyguard goon attacking Jason Mattera: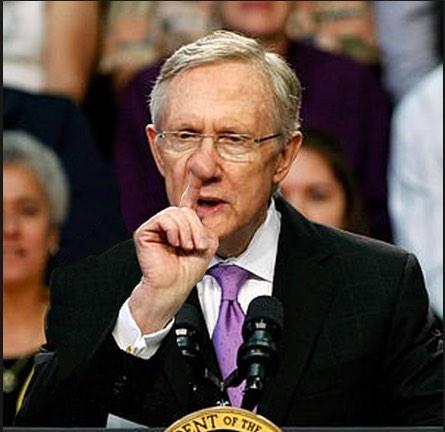 Harry Reid bodyguard attacks Jason Mattera (Video)
I'm no attorney, and don't give legal advice, but it looks like Mattera has a nice lawsuit on his hands against Reid's bodyguard if he wants it.
Read more
Unfair: Exposing the IRS is set to arrive in theaters on October 14th for just one day. Obviously as you can tell by the title, Unfair: Exposing the IRS will expose IRS targeting of conservatives for political purposes and especially Lois Lerner's part in it.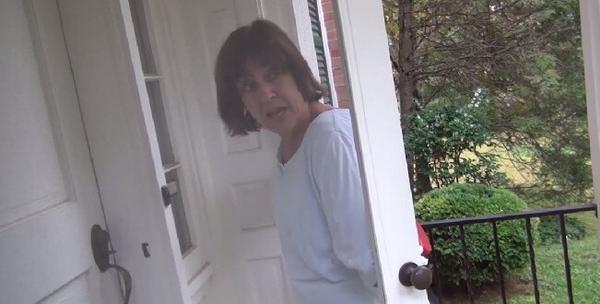 Unfair: Exposing the IRS
Unfair: Exposing the IRS comes on the heels of Jason Mattera cornering Lerner asking her why she targeted conservatives. Lois Lerner the coward begged her neighbor to let her in their home, and they basically told Lois Lerner 'GET OFF MY LAWN!'
Democrat Governor of Colorado John Hickenlooper is on the verge of losing his bid for re-election. Hickenlooper is so desperate, that he's threatening the people of Colorado that he will grant cleemency to mass shooter Nathan Dunlap. Why this ass hasn't been given the death penalty by know I don't understand. Dunlap shot 5 and killed 4 at an Aurora Chuck E. Cheese in 1993. 21 years later, he's still alive and may go free because a slimy desperate Democrat like Hickenlooper will throw a tantrum if he loses re-election.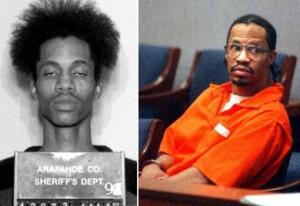 Democrat John Hickenlooper threatens to grant Clemency to mass shooter if he loses
Even Lois Lerner's neighbors can't stand her! She begged and pleaded with a neighbor to let her in their house after being confronted by Jason Mattera. The neighbor rejected Lois Lerner's request to enter. Eventually, the husband of the woman inside the house came out and said 'I don't want her in here'. Even in a swanky, high priced Bethesda Maryland neighborhood, Lerner is hated.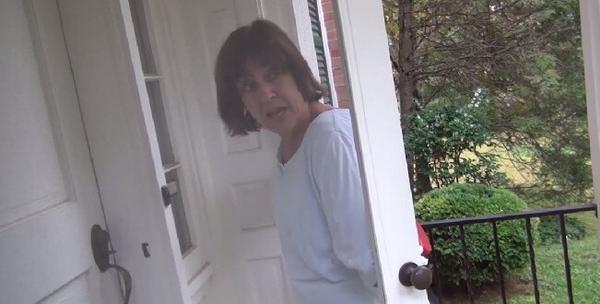 Lois Lerner begs neighbor to let her in, gets rejected after being confronted by Jason Mattera (Video)
Jason Mattera once again owns a corrupt leftist from DC. Lois Lerner apparently isn't a big fan of targeting, when it's against herself.
Read more
Dallas Country Judge Clay Jenkins was virtually unknown until he went into going into the apartment where Ebola patient, Thomas Eric Duncan, lived while he was sick. Now, a complaint against Clay Jenkins has been filed with Texas Department of Family and Protective Services. Jenkins did not wear a hazmat suit, or any other protection when entering Duncan's apartment. The judge was in the apartment with four other people, exposed to Ebola and are currently quarantined. The anonymous person who filed the complaint tells Breitbart that he feels Clay Jenkins' conduct was inappropriate and unnecessarily exposed his child to potential danger. Oh BTW, Clay Jenkins as a Democrat, and a big amnesty pimping one too.
Oh, BTW Dallas County Judge Clay Jenkins also gave $40,000 to Democrats.
Dallas Judge Clay Jenkins has given 40k to Democrats and is allowing illegals to be housed in Grand Prairie! pic.twitter.com/ADtpguD6ZS

— Mona (@monalesaa) July 8, 2014
Jail Eric Holder. That has a nice ring to it doesn't it? Of course, it's probably just a pipe dream at this point, but the House Oversight Committee is sopposedly pursues new contempt charges, fines, ans even jail Eric Holder according to Breitbart.
Jail Eric Holder?
Eric Holder for jail 2016!
Read more