With the latest Hillary Clinton e-mail dump today, the total number of e-mails that were classified on illegally stored on Hillary Clinton's private server is at 999. That number...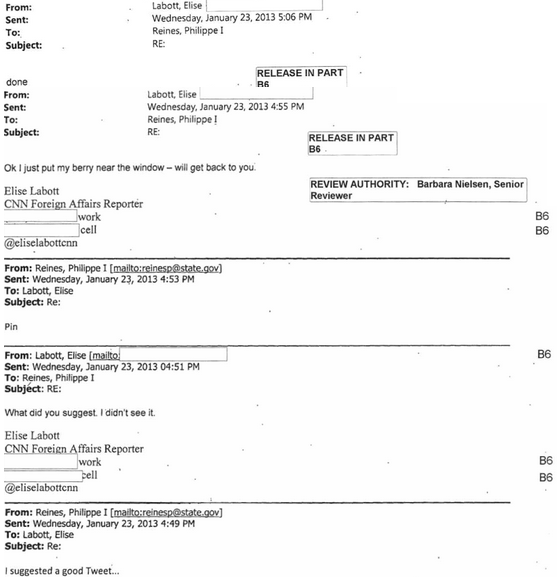 CNN Global Affairs Correspondent Elise Labott recently tweeted how the State of Liberty bowed it's head in anguish once the American SAFE Act passed. The American SAFE Act was...
Oops. Hillary Clinton signed a non disclosure agreement in 2009 where she agreed to protect highly classified information. Clinton's failure to do so could result in criminal prosecution. The Hillary Clinton NDA reads: Hillary Clinton signed NDA to protect...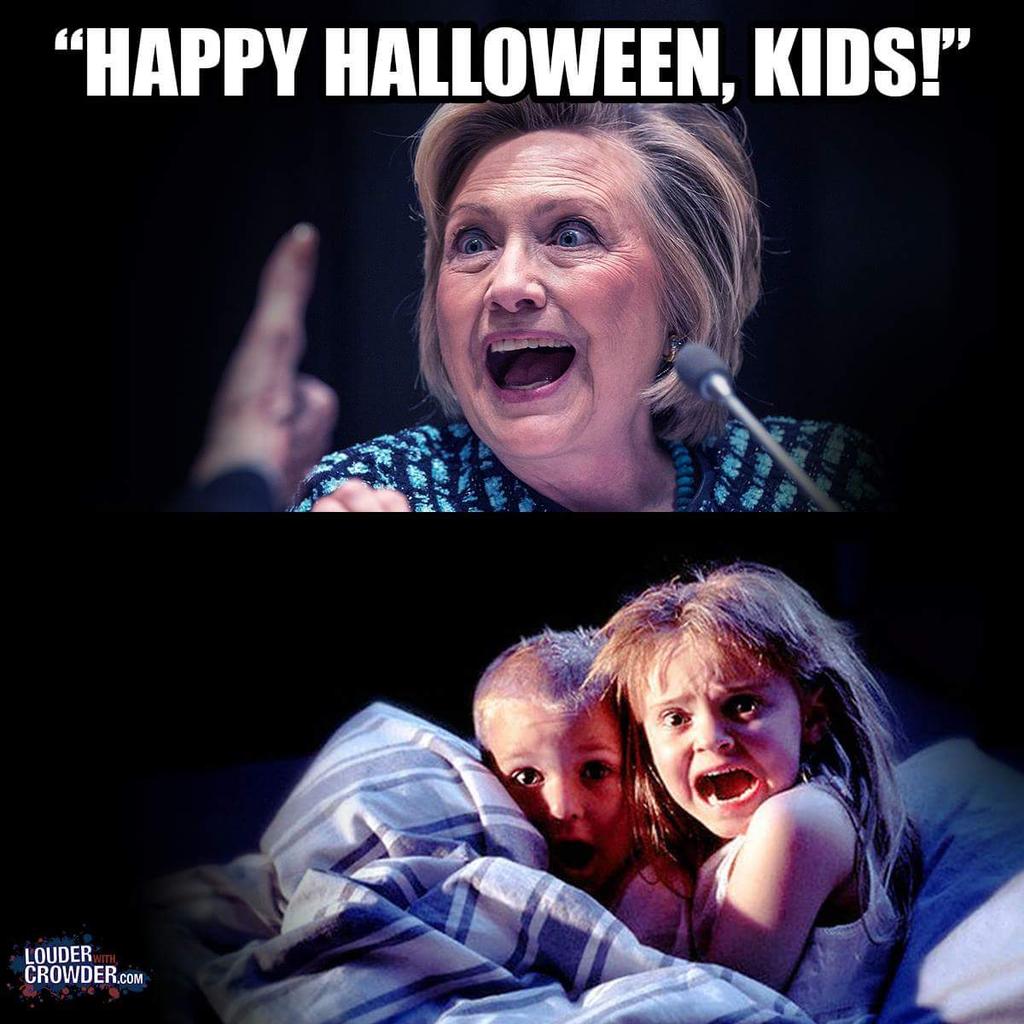 This e-mail wouldn't between Sid Bluementhal (basically Hillary's own Valerie Jarrett) and Hillary Clinton about set up secret channels between Muslim insurgents and governments. The e-mail exchange between Sid...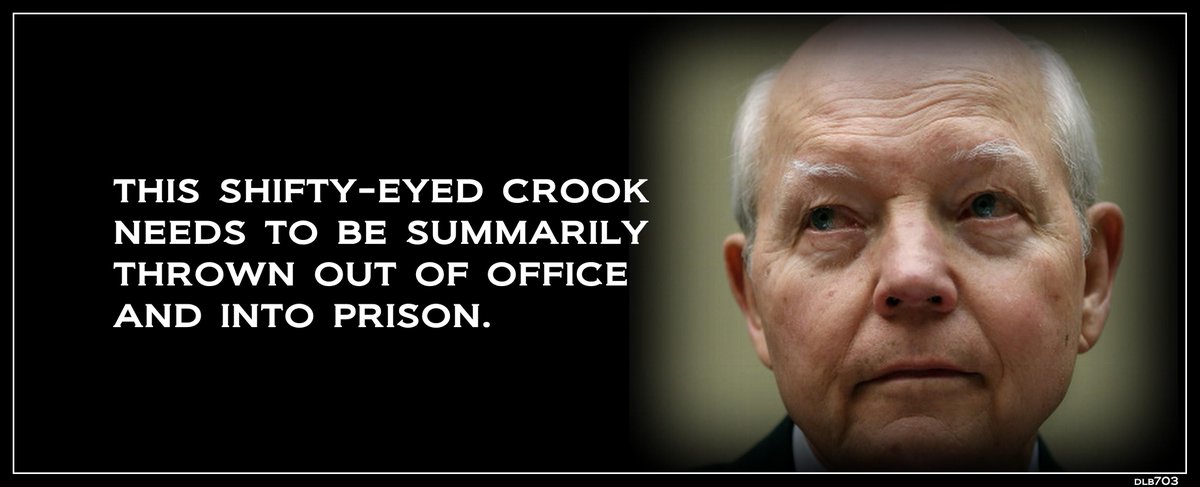 According to reports, papers will be soon filed to impeach the corrupt, arrogant IRS Commissioner John Koskinen. #Breaking Congressional source tells Fox News that Hse will start impeachment process...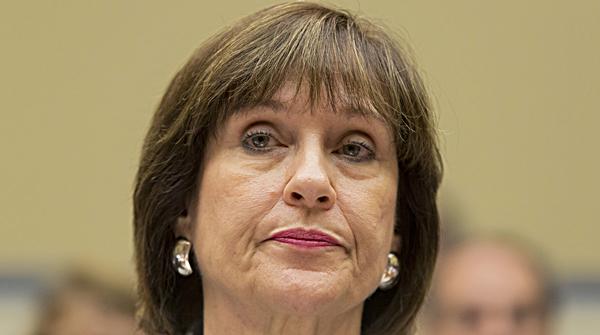 Seems Loretta Lynch really is Eric Holder in a dress. No charges will be filed against Lois Lerner, the former IRS hack who discriminated against conservative and religious groups. Instead, Lois Lerner will go about her life, living off...
A new e-mail obtained by judicial Watch reveals that the Hillary Clinton State Department and Obama regime reached out to 'U-Tube' to come up with the fake video story....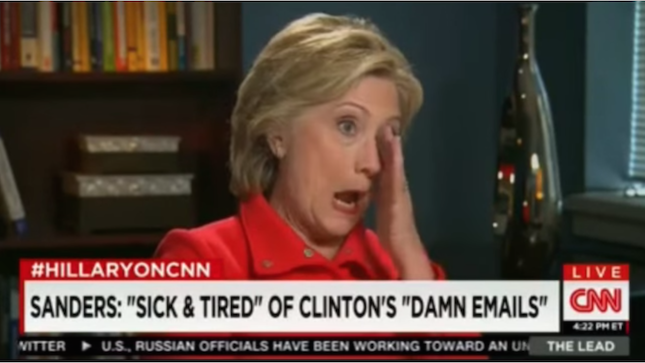 Oh yes, the famous Hillary Clinton cackle. The old bag was given a softball interview by Jake Tapper on CNN (the Clinton News Network). Tapper tried to soft peddle...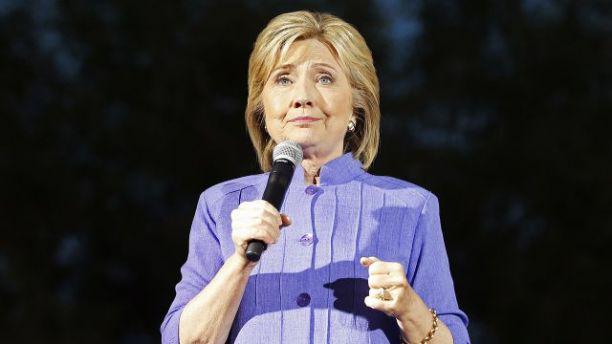 At the Democrat staged CNN debate that was obviously rehearsed, Bernie Sanders said to Hillary Clinton that no one cares about your damn e-mails. I guess Bernie Sanders didn't get the memo that the FBI is now investigating Hillary...
Must be nice to be a privileged Democrat. The American public still has not been able to read the TPP documents because 'the most transparent administration' every refuses to...