Billions missing from the State Department under Hillary Clinton? What difference at this point does it make!? Six billion is reportedly missing, and Hillary Clinton reportedly wrote a check worth $50 million for 'services performed' under the State Department, that no one can find. The paperwork for Hillary Clinton's $50 million 'services rendered' was misplaced. Under Hillary, the Iraq Embassy in Baghdad us missing $2 billion alone that was allocated for it's construction.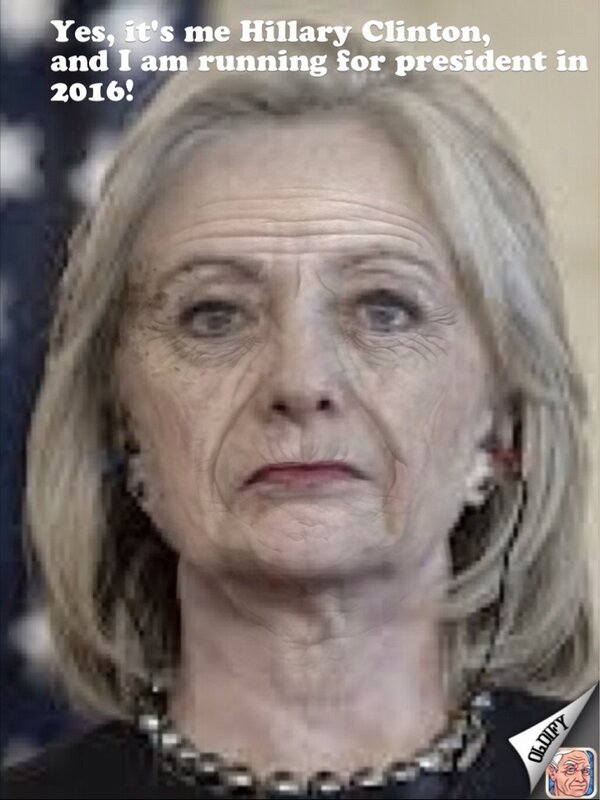 Hillary Clinton linked to missing State Department Billions
Back in 2012 (when Obama was running for president again), Rory Reid (dingy's son) became head of ENN, a Chinese energy firm planning to build a $5-billion solar plant on public land in Laughlin, Nevada. That just happened to be on the Bundy Ranch property. Of course, no one in the media is mentioning Rory Reid and his connection to ENN.
Remember when Rory Reid became chief representative for ENN Chinese energy for solar plant?
Are you a supporter of Cliven Bundy and the constitution? If you are, Harry Reid thinks you are a domestic terrorist. The same Dingy Harry Reid who wouldn't call Muslim terrorists, terrorists is calling everyday Americans, fed up with his BLM land grab domestic terrorists.
Harry Reid calls Cliven Bundy supporters domestic terrorists
Chelsea Clinton pregnant. Since the enter Democrat motto is abortion, shouldn't she have one? Do you really want a grandmother Hillary Clinton running in 2016? This outta be one ugly kid if it's not aborted by Chelsea Clinton.
Marc and I are so thrilled to be expecting our first child in the fall! Thank you for all of the kind words!

— Chelsea Clinton (@ChelseaClinton) April 17, 2014
Chelsea Clinton pregnant – Time for an abortion?
The Sharia Democrats are at it again. Dr. Lynette Bryant is a Democrat candidate for governor of Arkansas. Yet the Democrats barred her from speaking at a local political dinner, forcing Bryant to file a complaint against the state Democrats.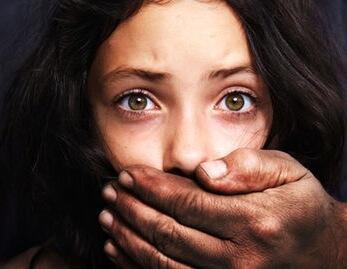 War on women! Arkansas Democrats bar Dr. Lynette Bryant from speaking at upcoming political dinner
Obama couldn't be bothered with attending the one year memorial of the Boston Bombing by Russian Muslim terrorists. Instead, he sent idiot Joe Biden who said the Boston Bombing was 'worth it.' Yes, Biden the moron actually said the terrorist attack was worth it. Imagine for a second of Dick Cheney said in 2002 on the anniversary of 9/11 that it was worth it. Yea…
Dumbass Joe Biden says Boston Bombing was worth it
VP Biden just told Boston bombing survivors: "It was worth it"

— RickLeventhalFoxNews (@RickLeventhal) April 15, 2014
VP Biden: "my god, u have survived & u have soared. it was worth, it was worth it. i mean this sincerely, just to hear each of u speak."

— RickLeventhalFoxNews (@RickLeventhal) April 15, 2014
One heartbeat away.
Nazi Frazier Glenn Miller finally found a Jew he liked. Max Blumenthal, a far left progressive liberal Democrat hack who previously worked for Media Matters was a favorite of Miller. Max Blumenthal is notorious self loathing Jew who constantly bashes conservatives and Israel. Kind of like Nazi boy Frazier Glenn Miller. I guess those Southern Democrats aren't really all that different than the 21st century Democrats of today.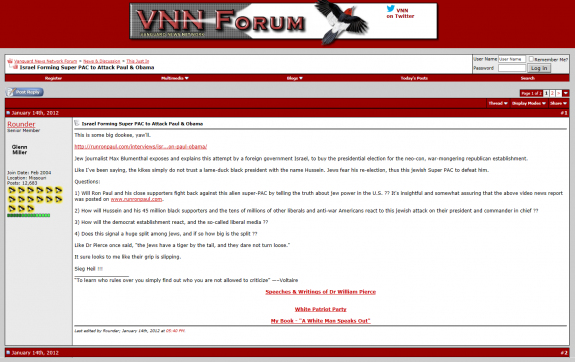 Nazi Frazier Glenn Miller found inspiration from progressive Democrat Max Blumenthal
Not only has Harry Reid's BLM thug kept over 100 over Cliven Bundy's cattle, but the cattle that was returned is reported to have been mistreated and damaged. So where the f*ck are you Peta? Carol Bundy, wife of Cliven says the animals were abused, mistreated and not given water after the BLM thugs rounded up the cattle.
Feds mistreated, damaged cattle during Bundy Ranch standoff
Carol Bundy, Cliven Bundy's wife, showed Fox News a calf named Liberty that she said was born during the standoff. The calf's mother fled in fear and can't be found, she said. As a result, Liberty won't grow as strong as the others and will likely end up as a pet.

Carol Bundy was critical of the BLM and "contract cowboys" who rounded up the cattle, saying the animals were mistreated.

"They were abused. They didn't have water. They had very little feed," she told Fox News. "Cattle prods were laying everywhere.
Harry Reid really wants that land for his son Rory and that Chinese solar company. Gotta burn up the birds in the desert anyway you can, even if that means mistreating cattle.
Read more
Think the Bundy Ranch saga is over? Think again. Harry Reid is really pushing to get his Chinese solar farm built to burn up birds in the desert. Reid outright threatened Cliven Bundy and his family about how this whole BLM land grab isn't over. Harry Reid has been a Senator in Nevada since 1987. I bet you people in Nevada are really proud that he's lasted this long, aren't you?
Harry Reid threatens Cliven Bundy – It's not over
Senate majority leader Harry Reid hasn't been very vocal about the cattle battle showdown in recent days, but says "it's not over."

Reid tells News4′s Samantha Boatman his take on the so-called cattle battle in southern Las Vegas. "Well, it's not over. We can't have an American people that violate the law and then just walk away from it. So it's not over," Reid said.
Harry Reid's obsession with the Koch Brothers is rather entertaining if you watch the Oscar worthy performance Reid performs on the Senate floor every day whining about those 'evil' Koch Brother. Funny though, Harry Reid took Koch Brothers money in 2004 without any problems though according to Open Secrets. In fact, many other of the same progressive liberal hypocritical Democrats whining about the Koch Brothers have taken money for them, including Obama and Joe Biden.
Harry Reid took Koch Brothers money in 2004
Also taking thousands of Koch money include: Dianne Feinstein, Carl Levin, Mary Landrieu, Mark Pryor, Chuck Schumer and others took Koch money. In this election cycle alone, Delaware Marxist Chris Coons has already taken Koch money. House Democrats including John Barrow, Jim Matheson, Colin Peterson, Sanford Bishop and nut job Eric Swalwell has taken money this cycle. Even the Butcher of Benghazi Hillary Clinton took Koch Brothers money. Of course, when the media obbesses over the Koch Brothers, you never hear about these inconvenient details.
That didn't take long. The Kansas City Star just hours after the Nazi shooting up the Jewish Community Center began politicizing the shooting as a call (again) for more gun control. Their tweet read "We cannot accept the deaths of innocent people as a part of living in a free country."
Editorial on #jccshooting – "We cannot accept the deaths of innocent people as a part of living in a free country." http://t.co/uUvPvw2AmI

— Kansas City Star (@KCStar) April 14, 2014
The ghoulish article by the Kansas City Star was posted just a couple hours after the #jccshootings yesterday in Overland Park, even before details about the shooter became publicly known.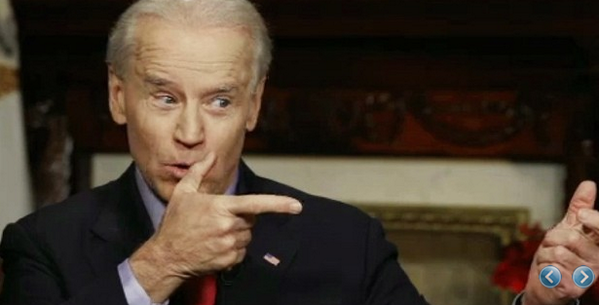 Kansas City Star "We cannot accept the deaths of innocent people as a part of living in a free country."
What the Kansas City Star doesn't mention is that the neo-Nazi shooter used a Joe Biden endorsed shotgun. He didn't use one of those 'evil' AR-15s like the left was hoping for.
As is the case with the Navy Yard shooting, Joe Biden has blood on his hands. The shooter followed Biden's recommendations to 'buy a shotgun, buy a shotgun!" Of course the Kansas City Star wouldn't print that though.
The names of the three people killed by neo-Nazi Glenn Miller during a shooting at the Overland Park Jewish Community Center have been released, and all three of them have something in common. Dr. William Lewis Corporon and his 14 year old grandson, Reat Griffin Underwood were killed by 'allegedly' by Miller at Overland Park Jewish Community Center. Another woman, 53-year-old woman, Terri LaManno, of Kansas City was killed at the parking lot of Village Shalom. What do the three victims have in common? They were all Christian. Glenn Miller's target was elderly Jewish people, and he yelled Heil Hitler as cops dragged him away.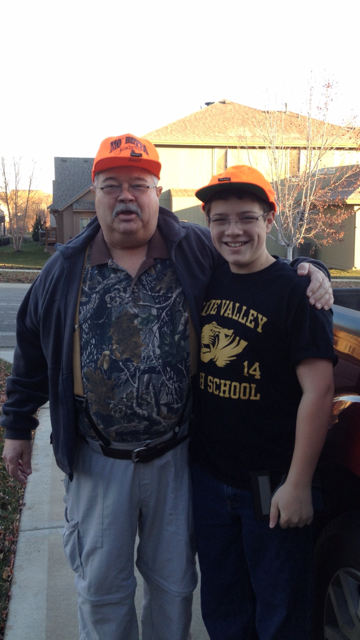 Dr. William Lewis Corporon and his 14 year old grandson, Reat Griffin Underwood – Image credit 41 Action News