Forget for a moment that Arizona Democrat Ann Kirkpatrick violated code by flying her Mexico flag. Let us remember that Andrew Tahmooressi is still being held hostage by the Mexicans, while invaders from Mexico and Central America continue to flood into this country through their borders. But Ann Kirkpatrick couldn't even have one American flag flying at her parade I guess for Mexicans? we should be boycotting Mexico, not flying their damn flag! Oh, this Mexican flag was flown at a Star Spangled Banner celebration.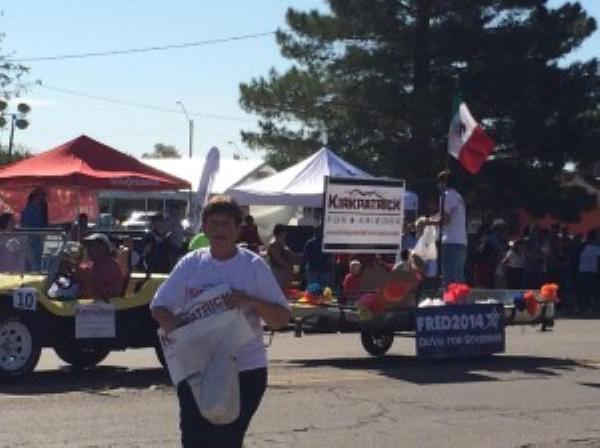 Democrat Ann Kirkpatrick flies Mexico flag at event (No American flags)
And yet again, the mask slips off Obama. Apparently, Obama thinks he could be an adviser to ISIS. He gave some advise to his Muslim terrorist brethren on the beheadings. Instead of beheading the hostages, Obama would have simply pinned notes on the hostages according to Breitbart. The notes would have read:
Obama: Now an ISIS adviser would pin notes on hostages chests
Stay out of here; this is none of your business.
The only thing missing from Hussein's 'advise' to ISIS is the Allahu Ackbar yell. I guess this means Obama agrees with ISIS taking innocent people hostage for their warped cult. Thinks for the slip up Barry.
Tactical Firearms in Houston has a 'controversial' sign up that reads:
Does one of Obamas family members have to be beheaded for "change" to happen?
Does one of Obamas family members have to be beheaded for "change" to happen sign at Tactical Firearms
It's a legitimate question. It's not calling for the beheading of Obama, or his family, it's just asking what it will take for Obama to destroy ISIS Muslim terrorists instead of coddling them. Yet as usual, the leftist media is running wild with this, accusing Tactical firearms of death threats against Obama and his family.
It gets worse. James Foley's family was not only threatened with jail by the Obama regime, as they tried to find ways to rescue James Foley, but they were also threatened with terrorism charges! That's right, terrorism charges, something even Nidal Hassan or Ali Mohammed Brown haven't been given.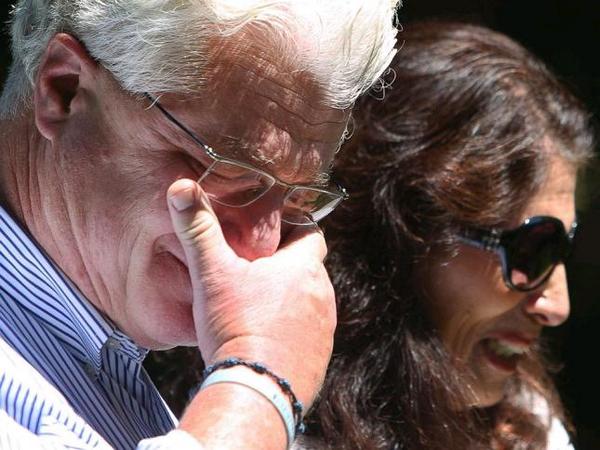 Foley family threatened with terrorism charges by Obama regime
It wasn't just James Foley's family who was threatened with jail if they tried to help rescue their son by raising money to pay a ransom. Turns out Steven Sotloff's family was threatened with jail time by the Obama regime too. Yahoo News reported on the Sotloffs being threatened by the Obama regime with jail. Don't expect to hear about any of this on the Sunday news shows though.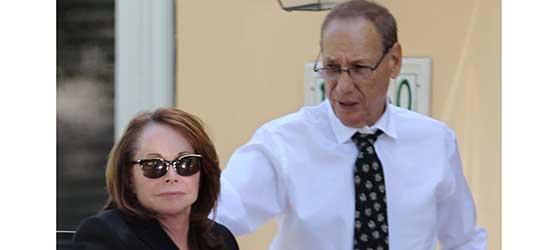 Steven Sotloff's family, like the Foleys threatened with jail by Obama
James Foley's brother appeared on The Kelly File last night to discuss the frustration of his family at the way the Obama regime handled trying to get Foley back from terrorists before being beheaded. Michael Foley. the brother told Megyn Kelly how his family was threatened by the Obama regime when they tried to raise funds for his brother's release from ISIS. The terrorist gave the US Government a choice, give them a $135 million ransom, or James Foley gets beheaded. The government's policy is not to negoitiate with terrorists, or at least it was until Obama gave up five dangerous terrorists for deserter Bowe Bergdahl. So the Foley family tried to raise the money on their own, and got threatened by the Obama regime. The Foley family would have paid the random without tax dollars, simply money donated by people out of the kindness of their heart to held a fellow American. It also came up during the press briefing today:
Earnest won't say if gov't told Foley family they would be prosecuted for paying ransom to get son, notes Obama efforts to retrieve him.

— Chris Johnson (@chrisjohnson82) September 12, 2014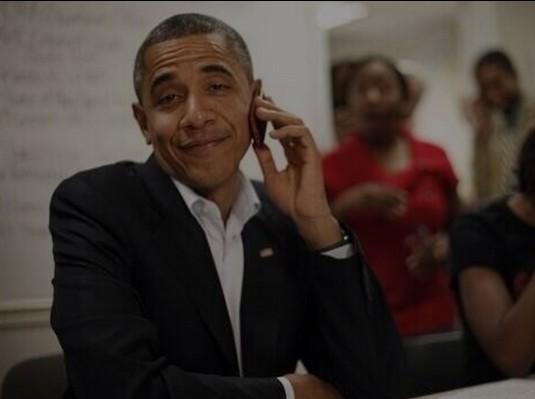 James Foley's brother 'threatened' by Obama regime VIDEO
John McCain completely destroyed new CNN hack Jay Carney. Apparently, Carney hasn't left his position as chief Obama propaganda minister. He will fit in perfectly at Obama licking CNN. Watch the following video of John McCain drinking Carney's milkshake:
John McCain destroys new CNN hack Jay Carney VIDEO
Jay Carney is still a big lying assclown, only paid millions of dollars by CNN instead of by the tax payers. If this is CNN's attempt to try and regain what little credibility they still had, then they got Zuckered!
Preet Bharara is a U.S. Attorney for the Southern District of New York, and has been assigned by the Obama regime to go on a witch hunt against Dinesh D'Souza. There are also some other interesting tidbits about Preet Bharara. He is a big Obama donor, and was widely considered to be Hillary Clinton's Attorney General if she runs and wins in 2016. But that may be a long shot now as the Obama donor U.S. Attorney is being accused of "fostering disrespect for the rule of law" for allegedly failing to enforce a housing desegregation ruling. Typical liberal-extremist Democrat.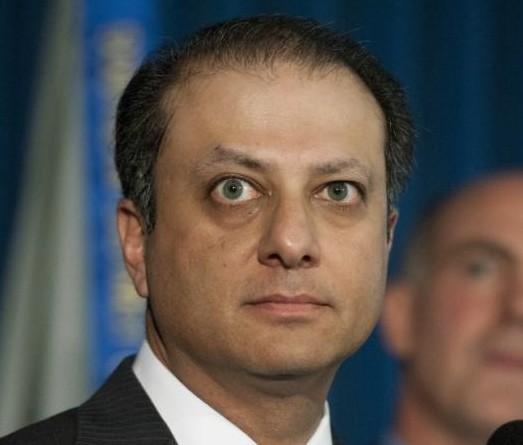 Dinesh D'Souza prosecutor accused of misconduct
Colorado Democrat Senator Mark Udall showed yet again why he and other liberal extremist Democrats simply don't care about Americans killed by terrorists. During a debate, Udall actually had the nerve to say:
"Steve Sotloff and James Foley would tell us, don't be impulsive. Horrible and barbarous as those executions were, don't be impulsive, come up with a plan to knock ISIL back."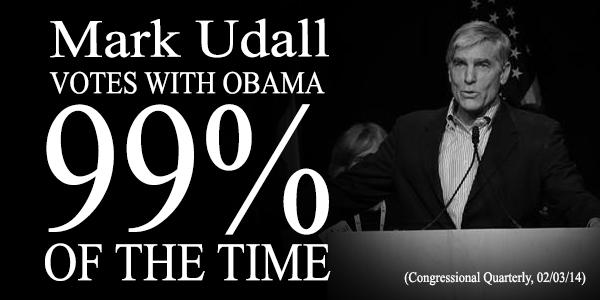 Democrat Mark Udall: Beheaded American journalists would say don't be impulsive on ISIS (Video)
And here is the video of Udall saying the beheaded American journalists would say 'don't be impulsive.'
Read more
ABC DNC hack Donna Brazile is basically the equivalent of Fox News' Bob Beckel. Both ran failed Democrat campaigns in the '80s, both are obnoxious pigs, and both are corrupt. Donna Brazile think she's big shit because ABC pays her to recycle liberal extremist Democrat lies. But do you remember the real Donna Brazile? She's the one who was forced to resign from the 1988 Michael Dukakis campaign after she spread lies about George H.W. Bush having an affair?
Remember when Donna Brazile had to resign from Dukakis campaign over H.W. Bush adultery lies?