Sheldon Silver, Speaker of the New York assembly has been charged in a corruption scheme. Democrat Sheldon Silver 'alllegedly' used his power as New York Assembly Spekaer to amass a tremendous personal fortune. Yep, Democrat Sheldon Silver sounds like a typical politician to me.
New York State Assembly Speaker Sheldon Silver was accused Thursday of using his political power to amass a "tremendous personal fortune" through kickbacks from real-estate developers and referrals to a personal-injury law firm.

Manhattan U.S. Attorney Preet Bharara issued a sweeping condemnation of Mr. Silver, a Manhattan Democrat and one of the most powerful people in the state, just hours after the speaker surrendered to the Federal Bureau of Investigation to face corruption charges following a long-term investigation.

Mr. Bharara said a judge had granted warrants for eight bank accounts belonging to Mr. Silver containing nearly $4 million.
Of course Democrat Sheldon Silver denies any wrongdoing.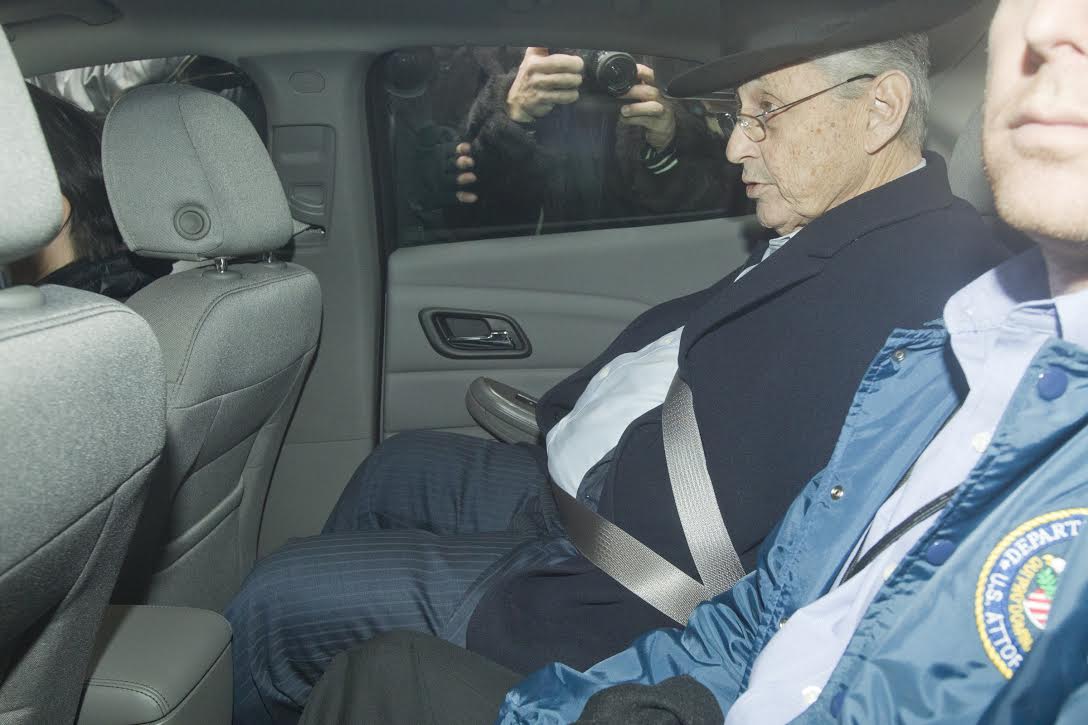 Democrat Sheldon Silver NY Assembly Speaker charged in corruption scheme
Harry Reid used to be a tomato can boxer. So he's used to getting his ass beat. Harry Reid couldn't make it to the start of the 114th Congress, so he decided to release a pity me video message instead. Harry Reid not only looks like the senile old coot he is, but also he's starting to resemble a pirate. Check out the picture of the tomato can Harry Reid looking all beat up (supposedly by his treadmill).
Picture of Harry Reid after getting his ass beat by a treadmill
Hey Dingy Harry. No matter how hard you try and cover up that black and blue mark under your eye, we can still see it. We can also still see right through you. You still are, and will always be the corrupt piece of shit you've always been.
Read more
Harry Reid the senile old coot fell down again and is in the hospital with broken ribs and facial bones. Normally, I'd be nice and not say anything bad here, but this time I just can't resists. Harry Reid is a true piece of shit and deserves all the suffering he gets. Harry Reid, the senile old coot was supposeably exercising in his big Nevada home and then he fall down. Oh well. Time for you to retire Reid.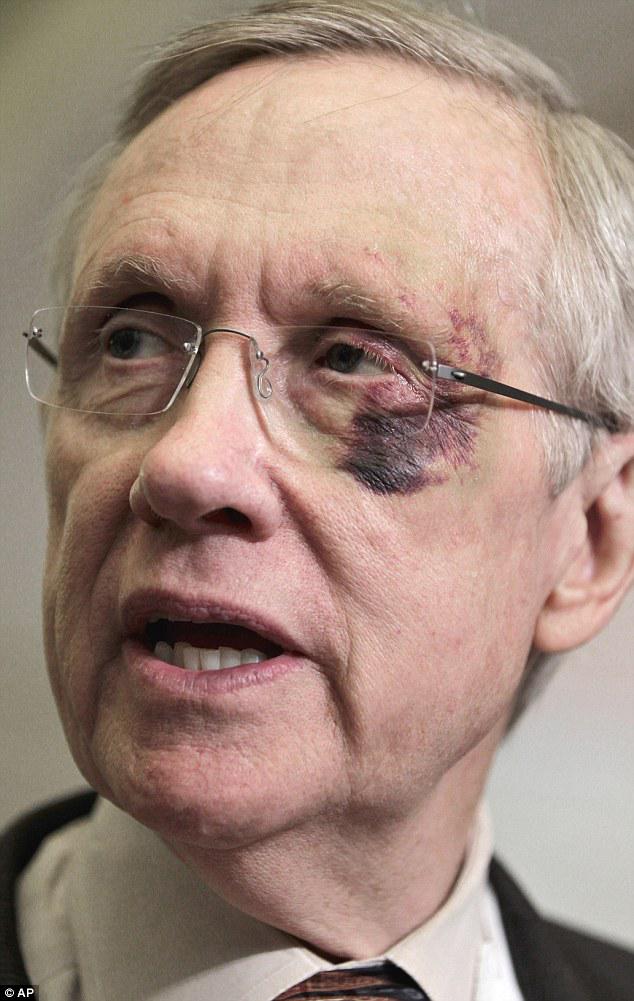 Harry Reid in hospital with broken ribs, facial bones
Harry Reid was a boxer a few centuries ago. All those blows to the brain back them have really done wonders on Harry Reid.
The last few months have really been bruising for Harry Reid. Under his so called 'leadership' in the Senate, the Democrats lost a historic election and nine seats. Now, when the Congress returns, the bruised up Harry Reid will be the useless Minority Leader in the Senate. HAHAHAHAHAHAHH
I think this tweet says it best:
Humpty Dumpty had a great fall. Harry Reid suffers another "unfortunate" accident. Because he is so old or drunk? pic.twitter.com/GrELek4gGN

— Markeece Young (@YoungBLKRepub) January 2, 2015
Obama's proclamation that ISIS is a JayVee team has won Washington Post's lie of the year for 2014. Last year, Obama won this 'prestigious' award for his lie about if you like you health care plan, you can keep it under ObamaCARE.
Obama wins lie of the year for 2014 (second in a row)
Another face of the Democrat party is accusing Eli Manning and Peyton Manning of sexually assaulting their wives. The topic came up when Cohen was quetioned on the street about a Tennesee Titans player who has been involved in something. Steve Cohen's response is typical arrogant, snotty progressive liberal Democrat:
"I don't keep up with football, except college football, unless it's Eli Manning or Peyton Manning. And Eli and Peyton don't do sexual assaults against people, other than their wives."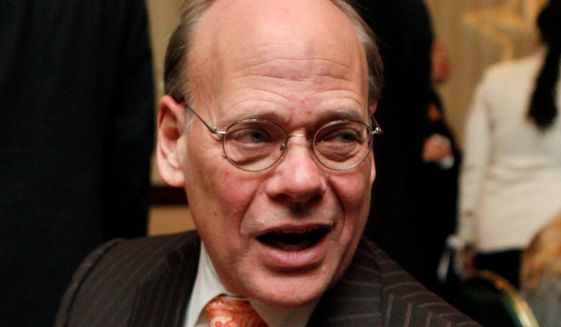 Democrat Steve Cohen accuses Eli and Peyton Manning of sexual assaults against their wives
Steven Cohen, another face of the Democrat party, and the so called 'war on women.' Do liberal Democrats not feel embarrassed by idiots like Cohen?
Read more
Behold, Jackie Speier, the typical California Democrat. Apparently, we were so mean to terrorists at Gitmo after the Feinstein 'torture report' that swe should apologize to these Muslim terrorists for anything done to try and protect this country, or extract information since 3,000+ Americans died on 9/11. Jackie Speier actually said this on MSNBC: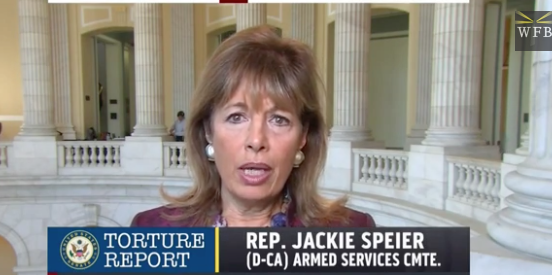 Democrat Jackie Speier – CIA should apologize to terrorists for actions after 9=11 – Video: Free Beacom
Hey jackass JAckie. When will the Muslim terrorists apologize for 9/11, or don't you and other progressive liberals care about this? I am so God damn sick and tired of these filthy progressives always sucking up to terrorists. WTF is with them?
Speier is just another San Francisco Democrat, like Nancy Pelosi who always worried more about the terrorists than the American people.
One Democrat, old and washed up Bob Kerrey of Nebraska has come out and blasted Diane Feinstein for releasing the so called CIA #TortureReport. What about the so called 'centrist' Democrats still actually in the Senate though? Where are you Joe Manchin? How about you Mr. Independent Angus King?
The so called #torturereport released by Feinstein and other Senate Democrats is their one last middle finger to the American people for throwing them out of office in the November mid-term election.
Democrat Bob Kerrey, a former Nebraska governor who once served on the U.S. Senate Intelligence Committee, has blasted the CIA report released Tuesday by outgoing chair Dianne Feinstein (D-CA), saying that it was not only one-sided but lacked recommendations to guide intelligence policy in the future. Kerrey, a Vietnam War veteran, said that Democrats "started out with the premise that the CIA was guilty and then worked to prove it."
Am I really supposed to feel sorry for dirty terrorists who planned 9/11 that lead to the death of 3,000+ Americans? Am I really supposed to feel sorry for these dirty Muslims who get their jollies by beheading people? Sorry, I have no sympathy for these scum.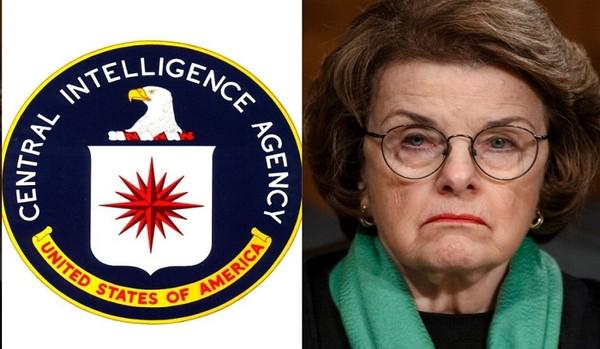 One Democrat blasts Feinstein for #torturereport
Canada has closed their embassy in Cairo Egypt, over 'security concerns'. THose are probably because the filthy Democrats in this country are a day away from releasing a CIA report about the alleged use of 'torture' of Muslim terrorists by the CIA. You remember what progressive liberal Democrats consider torture right? Pouring water on dirty terrorists, putting bugs and their feet, and playing loud music. All the Democrats plan to do with the release of this so called CIA 'torture' report is to get angry Muslims, ever angrier so they attack American troops overseas, and maybe even domestically.
Canada is smart to close their embassy in Egypt a day before this CIA report is released publicly. Democrats are just inching to have Muslim terrorist attack us to distract away from their slaughter in the mid-terms.
Canada closes Cairo embassy day before Democrats release CIA report
Your tax dollars at work. The Eric Holder Department of Social Justice had meetings with Ferguson residents about 'white privilege'. And your tax dollars paid for them too.
When Department of Justice officials arrived in Ferguson, Mo., one day after the death of Michael Brown, it wasn't just to conduct an investigation on potential civil-rights violations. In fact, officials from one Justice Department office were conducting meetings with Ferguson residents to educate them on subjects such as "white privilege."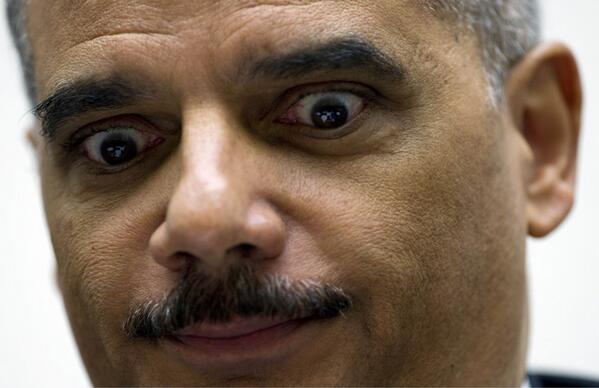 DOJ had meetings with Ferguson residents about 'white privilege'
Donny Ray Williams, a Democrat staffer will get no jail time, even after admitting he drugged and raped women. Hey, remember that whole war on women thing? Donny Ray Williams pleaded guilty to drugging and raping two women. So what happens to the Democrat Donny Ray Williams? Nothing but a slap on the wrist.
What's that? You haven't heard about Democrat rapist Donny Ray Williams? That's because the media has ignored this story. Instead, they are still busy obessing over some GOP staffer who made a comment about the snotty Obama kids clothes.
All this proves is, if you are a criminal and a Democrat, you will get a free ride. If you are a black Democrat rapist, it's probably a resume enhancer.
Donny Ray Williams gets no jail for drugging, raping Women