Merrill Newman was released or 'deported' from North Korea after a month in captivity. The North Koreans were satisfied with Newman reading the propaganda letter on North Korean TV apologizing for 'American hostilities' and they let him go. Obama, Biden, John Kerry and the rest of the eggheads in the White House didn't lift a finger to get Merrill Newman. Biden tried to use Merrill Newman as propaganda back in America, offering him a ride home on Air Force Two. Biden is currently bumbling and stumbling in South Korea. Newman, didn't want any part of Air Force Two or Biden, and instead decided to take a direct flight to San Francisco (he lives in Palo Alto). Newman knows the government didn't life a finger to secure his release from North Korea.
Vice President Joe Biden, who is currently in South Korea on a three-nation Asian tour, praised North Korea for releasing Merrill and said he played "no direct role" in securing the veteran's release.

Biden said he offered Merrill a ride home on Air Force Two, but said the Palo Alto, Calif. resident decided to take a direct flight to San Francisco, so he could return home more quickly.

"We are pleased that Mr. Merrill Newman has been allowed to depart the (Democratic People's Republic of Korea) and re-join his family," Deputy State
Read more
Here's one ObamaCARE story that should make everyone smile. Dingy Harry Reid, the pile of filth Democrat Senator from Nevada saw his insurance premiums rise to $4,500 all because of ObamaCARE. Of course, with all the Casino moguls and union thugs lining Reid's pocket, he can easily afford the extra $4,500 per year. He claims it went up $4,500 because of his age. He's always been an old coot in the Senate, so that excuse don't fly.
Here's one time I can say, Thank you ObamaCARE!
The lovefest between Chris Matthews and Obama at American University is over. Chris Matthews had his usual thrill up his leg for an hour with Obama and the young rubes thought Obama was God or something. So what was the biggest take away from the Obama/Chris Matthews 'Hardball' interview? You can now get free contraception under ObamaCARE without the fear of going bankrupt! That's right, you don't have to worry about spending $9 a month for birth control anymore because of ObamaCARE.
Obama to Chris Matthews – You can get free contraception without fear of going bankrupt under ObamaCARE
It's come to this. Democrat Rep. Emanuel Cleaver is now comparing his one year old granddaughter and her 'glitches' to ObamaCARE. If you didn't think Democrats could get any more stupid, they just did. Democrat Cleaver actually said that on Thanksgiving his one year old granddaughter had 'glitches' like ObamaCARE, but they didn't 'throw her away.' This was on MSNBC too.
"I've got a one-year-old granddaughter, and on Thanksgiving Day she had a number of little glitches, but we're not ready to throw her away because of a glitch here and there."
Democrat Emanuel Cleaver – My granddaughter has glitches like ObamaCARE but we don't throw her away
Elijah Blue Allman has apologized for his mother Cher's disgusting language towards Sarah Palin, such as Cher calling her a cunt (as if she should talk.) Elijah Blue unlike Cher's 'other son' Chaz Bono at least had the decency to say something while 'Chaz' has no comments about his mother's toilet mouth.
@SarahPalinUSA @bristolsblog @ChuckHeathJr I'd like to apologize to the Palin Family for the ugly remarks #bothsidesoftheaislepeace&love

— Elijah Blue (@eliasblau) December 3, 2013
Chuck Health who is Sarah Palin's brother as well as Bristol Palin were included in Elijah Blue's apology. I don't know what Blue's ideology is, but this was totally a class move by him to apologize for his mother's potty mouth. Well done.
Michelle Obama just oozes with class doesn't she? Michelle Obama said to Hollywood assclown Will Ferrell 'Bitch, where's my money.' Ferrell, who's entire life Hollywood fame and fortune is built on that Ron Burgundy character from Anchorman (and soon Anchorman 2.) Over 5.6 million Americans should be saying to Michelle Obama 'Bitch, where's my healthcare?'
Get ready for Road Usage Fee Pilot Program or H.R. 3638. This bill, filed by Oregon extremist progressive liberal Democrat Earl Blumenauer will double the gas tax, resulting in taxing you every mile you drive in America.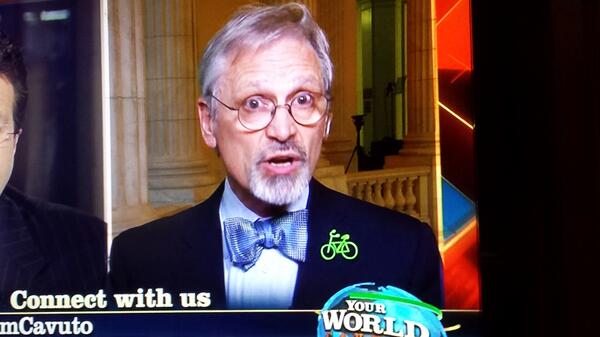 Oregon Democrat Earl Blumenauer files bill to tax Americans every mile driven
ObamaCARE is good enough for you peasant Americans, but not Harry Reid's staffers. I would like to personally give a big middle finger to the people of Nevada who reelected this corrupt old coot back in 2010.
As Obama begins his latest campaign, called ObamaCARE 2.0 by the media, his approval ratings have hit record lows everywhere. The averages from the various polls, including the left wing biased ones that oversample Democrat between 8 and 10 percent have fallen under 40% for the first time ever on Real Clear Politics. Ironically, Obama does best on Rasmussen. Remember when all the leftists claimed they were a 'right wing' polling outfit?
Missouri Democrat state Rep. Steve Webb has been charged with a felony for stealing campaign funds and using it himself. Steve Webb, who represents Florissant has stepped down from office. Webb, who was the leader of the Missouri black caucus denies the charges against him:
Obama really loves them Mullahs in Iran. Reports now (from the Weekly Standard) and some Arab newspaper have Obama working (undoubtedly with Iranian born Valerie Jarrett) to arrange a trip to Iran. Valerie Jarrett must be missing her homeland. The corrupt Obama White House is trying to deny that this trip to Tehran is ever going to happen. But as we've learned time and time again, nothing that comes from Obama or his White House hacks ever is true. Obama and Jarrett will probably make sure the trip to Iran is after the 2014 mid-term elections.
Obama posed with '70s porn photograher Terry Richardson. All the rumors about Obama and the Chicago bath houses don't seem as far fetched these days. According to CNSNEWS then Senator Barack Obama's 2007 had a 'portrait session' in 2007 in his Capitol Hill office with Terry Richardson. Who is this Terry Richardson? He's a photographer known at that time the man who "took 1970s porn esthetic and made it fashion chic."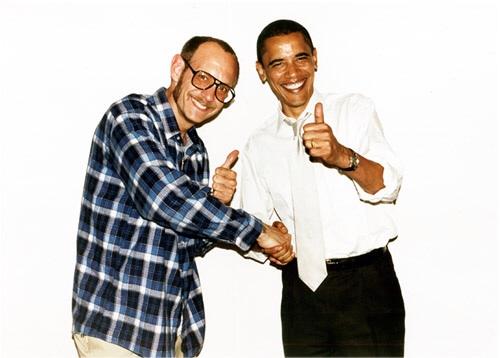 Obama posed for photo with '70s porno photograher Terry Richardson
CNSNEws also has a photo that appears to show Richardson having sex with a sheep. Don't know if he really did and this was just a doctored picture or not. The photo CNSNEWS posted the picture that came from Terry Richardson's 2004 book 'Terryworld.'