At least 23 dead Americans, 295 dead total of people from all over the global. So what does Obama say about it? Obama says the MH17 crash 'May have been a terrible tragedy.' Seriously Obama? It may have been? It IS a terrible tragedy you jackass! There is no doubt about the fact it's a terrible tragedy. It MAY have been terrorist, it MAY have been shot down by Russian separatist.
The media of course is trying to protect Obama's ass as usual. Check out how they drop the 'it may be' part of Obama's stupid statement:
BREAKING: Obama: Downed Ukraine plane `terrible tragedy,' working to confirm if Americans were on board.

— The Associated Press (@AP) July 17, 2014
Obama calls downed #MH17 'terrible tragedy,' says U.S. will offer assistance to determine cause http://t.co/OvUSy0a5aZ

— NBC News (@NBCNews) July 17, 2014
President Obama says Malaysia Airlines crash in eastern Ukraine was a "terrible tragedy" http://t.co/9j3rsHylXw

— BBC News (World) (@BBCWorld) July 17, 2014
I guess Obama needed his teleprompter again. Valerie Jarrett out to hire these media hacks to be official propaganda ministers for the regime. They are basically just 'unofficial' at this point. Yea, it 'may have been' a terrible tragedy when nearly 300 people die. *Facepalm*.
I'm no fan of Apple. I don't particularly like the iPhone (as I have a Samsung), and their laptops/tablets are overpriced and overrated IMO. Now, Apple may really jump the shark. According to the site MacRumors, Apple is considering adding Jay Carney, the one time Obama propaganda minister and chief liar. If Apple does in fact go ahead and hire Carney for their PR chief position, then they will do irreparable damage to their brand, even among their most loyal users. Wouldn't matter with me though, as after having an Apple Laptop once, with it overheating, and the battery bursting, I'd never buy another Apple product again anyway.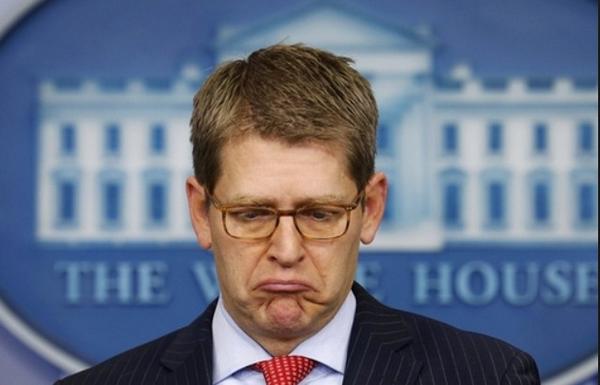 Apple may hire Jay Carney for PR Chief Position
Ah yes. Eric Holder. the same racist goon that while in college participated in 'armed' takeover of former Columbia U. ROTC office. Eric Holder also called this country a nation of cowards shortly after being hand picked by Valerie Jarrett, errr Obama to be Attorney. He got a softball interview on ABC today, and took time to whine about how Americans are racist if they disagree with Obama on policy. He even got a jab in at Sarah Palin.
Racist Eric Holder bashes Palin on ABC
After a couple weeks of disastrous book sale numbers and fumbling around like the old drunk that she is, Hillary Clinton is off Great Britain for America's birthday on July 4th. What difference at this point does it make? Hillary Clinton is giving an interview to the UK Guardian newspaper, one of the most anti-American European papers out there. Seems fitting I guess.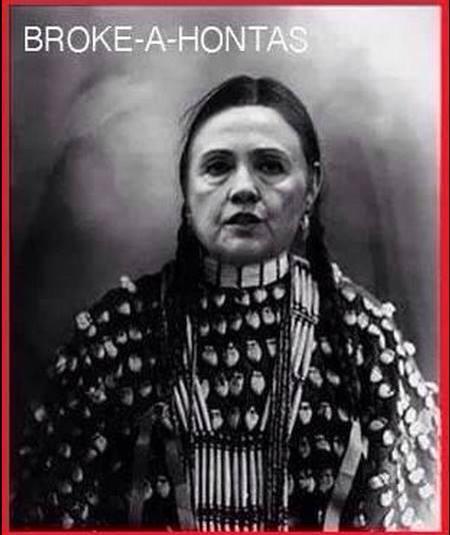 Patriotic Hillary Clinton off to Great Britain for July 4
No matter how much free, fawning press Hillary Clinton got for her 'book tour', it still can't help sell 'Hard Choices.' Hillary Clinton's books continued it's epic fail, dropping on sites like Amazon and getting really bad reviews. Now, even in your local bookstore, the prices of 'Hard Choices' is being slashed after just two weeks of it's release.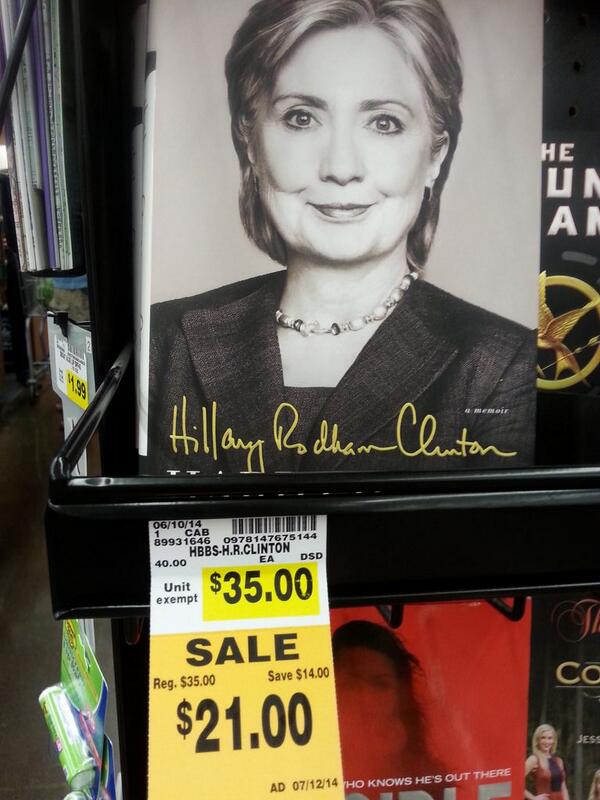 Hillary Clinton's book continues to flop – prices cut nationwide
So Hillary Clinton is a racist too? Not really that hard to guess I guess. Washington Free Beacon posted their second installment of the 'Hillary Clinton Tapes.' The interview from the '80s with donor Roy Reed:
Clinton also expressed reluctance to move to place where there were a large number of non-English speakers.

"I don't know. I could, as long as they speak English," she said. "I have a terrible ear for foreign language. As long as they speak English, I could be comfortable."

"How would you feel about living in Washington?" asked Reed.

"I don't know," Hillary Clinton responded. "I like Washington. I think Washington is an interesting city … it's not a place I'd prefer to live."

"How about if a job opens up there?" Reed asked.

"It would depend on the job," she replied.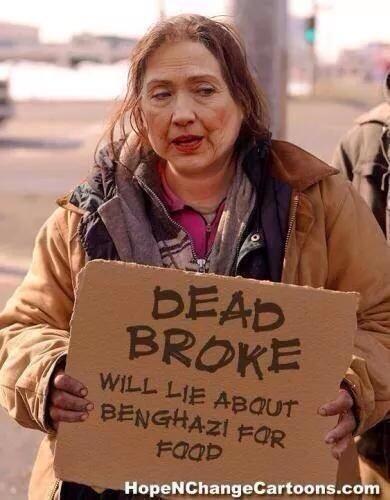 Hillary Clinton doesn't want to live in area of non-English speakers
Using progressive 'theory', this must mean Hillary Clinton hates Latinos since they speak Spanish. Why do you had Latinos Hillary? Did they use your face as a pinata one day?
Read more
Eric Holder, who has already been held in contempt of Congress is the most corrupt Attorney General in American history. Remember Richard Nixon's AG John Mitchell and how he tried to cover up Nixon's scandals? Eric Holder makes John Mitchell look like a saint. Ted Cruz is calling the corrupt Eric Holder to either call a special, independent prosecutor to investigate the IRS scandal, or be impeached. I can already hear the howls of racism from Eric Holder and the leftist media industrial complex now. Of course, this will never happen as long as the equally dirty and corrupt Harry Reid is Majority Leader.
Ted Cruz calls for Eric Holder to be impeached on Senate floor (Video)
If Attorney General Eric Holder refuses to appoint a special prosecutor to investigate the IRS scandal, he should be impeached, Sen. Ted Cruz (R-TX) said for the first time today.
"If this resolution is not passed and Democrats in the Senate choose not to put this necessary pressure on the Department of Justice, I have one very clear request," Cruz said. "If Attorney General Eric Holder continues to refuse to appoint a special prosecutor, he should be impeached."
Cruz asked for unanimous consent to call up and adopt a resolution "expressing the opinion of the Senate that the Attorney General should appoint a special prosecutor to investigate, and prosecute, if the facts support, the IRS targeting of Americans and its potential cover up of those actions."
MSNBC will never fully turn on their Messiah Obama. But to hear the reaction from douche bags like Donny Deutsch to Mika Brzezinski's softball interview with Obama, it's obvious even they can't spin for Obama anymore. Newsbusters captured the Deutschbag's reaction to Mika's softball interview, and it's quote chuckle worthy. Obama is going down in flames, and his sycophants can't stop it.
MSNBC – Obama looks checked out, wants to go home VIDEO
Looks like it's time for yet another Obama vacation. Or maybe he was just wasted. Valerie Jarrett needs to start cracking her whip harder to wake up old Barry.
Read more
Fox News has compiled a list of the nine major domestic and foreign policy developments that, apparently, were news to Obama.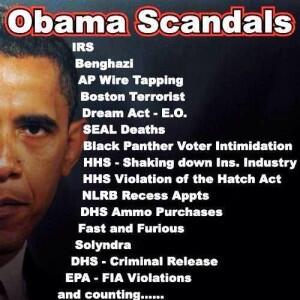 The top 9 times "Obama didn't know" about scandals
1. Islamist militants gaining in Iraq – Glenn Beck predicted this when he had a show on Fox News. It's no surprise after the so called 'Arab Spring.' Obama is actually funding ISIS and giving them supplies. He tries to play one said of the coin, and does another. John McCain and ISIS are BFFs.
2. Russia's intervention in Ukraine – Putin is emboldened by Obama's weakness. I don't really care what happens between Russia and the Ukraine though.
3. NSA spying on foreign leaders – This I really don't care much about. Isn't that what the NSA's ultimate job is? To spy on other countries instead of us?
4. VA waiting list scandal – This one is especially infuriating as illegals that are flooding the border and the terrorists still in Gitmo get better health care than our veterans. The VA has been a disaster for decades, but under Obama, it's managed to get worse, and millions of tax dollars were paid to the corrupt administrators.
5. IRS targeting scandal – This scandal is so blatant, and the cover up is such a joke. 'Lost e-mails', hard drive crashes, documents shreded. All happening during the election cycles of 2010 and 2012. People need to be in jail over this scandal, starting with Lois Lerner. No matter how much the media tries to cover this up or call it a 'phony scandal', they know it leads directly to Obama.
6. HealthCare.gov failing – The whole roll out of healthcare.gov was like a good comedy show. From ObamaCARE girl, to
7. Eric Holder obtaining AP phone records – Even after this, the AP still licks Obama and Eric Holder's asses.
8. Fast and Furious scandal – This scandal, of running guns to Mexico has been completely ignored by the corrupt media, aside from Fox News. It's resulted in at least two Americans dead, and hundreds of Mexicans dead. Now, they are running illegals over the border to overwhelm border patrol.
9. Air Force One flyover in Manhattan – This happened all the way back in 2009, early in Obama's first reign of terror when stupid people were still in love with him. People were scared when they saw a plane flying so low, they thought it was another 9/11. Of course, these are the same New Yorkers who voted for Obama and elected a Communist for a Mayor (Bill de Blasio) so too bad for them.
Read more
If you are old enough (like me) to remember the Jimmy Carter regime, you might have flashbacks with Obama sitting in the White House for the past 5+ years. The only thing missing from Obama's reign of terror would be the cardigan sweater. Turns out that Obama's first Secretary of State, the corrupt Hillary Clinton decided to copy the title of the memoir written by Carter Secretary of State Cyrus Vance. In 1983, Cyrus Vance released 'Hard Choices.'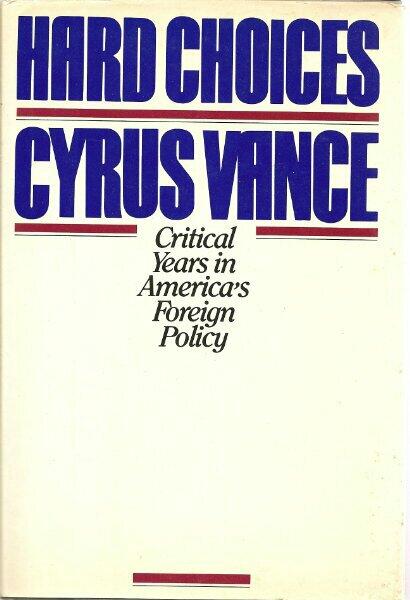 Hillary Clinton book title copied from Carter Secretary of State
So not only did Hillary Clinton copy the cover of Carly Fiorina's book, she copied the title of Vance's book.
Read more