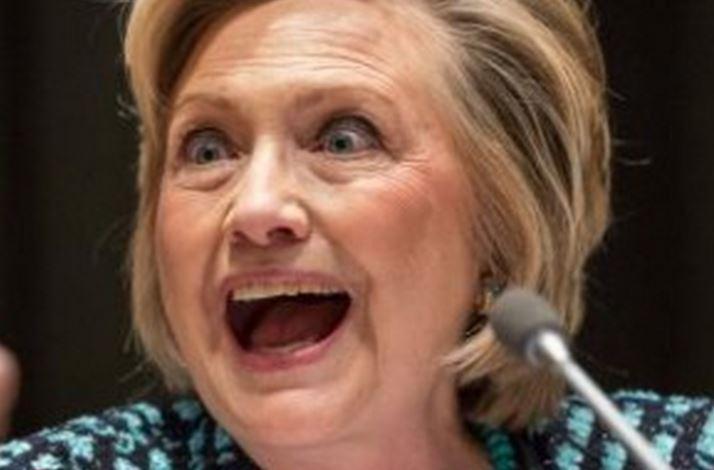 Last year, in a suck up interview with ABC, Hillary Clinton proclaimed that her and BJ Clinton were dead broke upon leaving the White House. This is of course...
Old snorebox granny Hillary Clinton slept through the daily briefing on Benghazi. In fact, Hillary Clinton didn't wake up the day of the Benghazi briefing until nearly 11AM! I...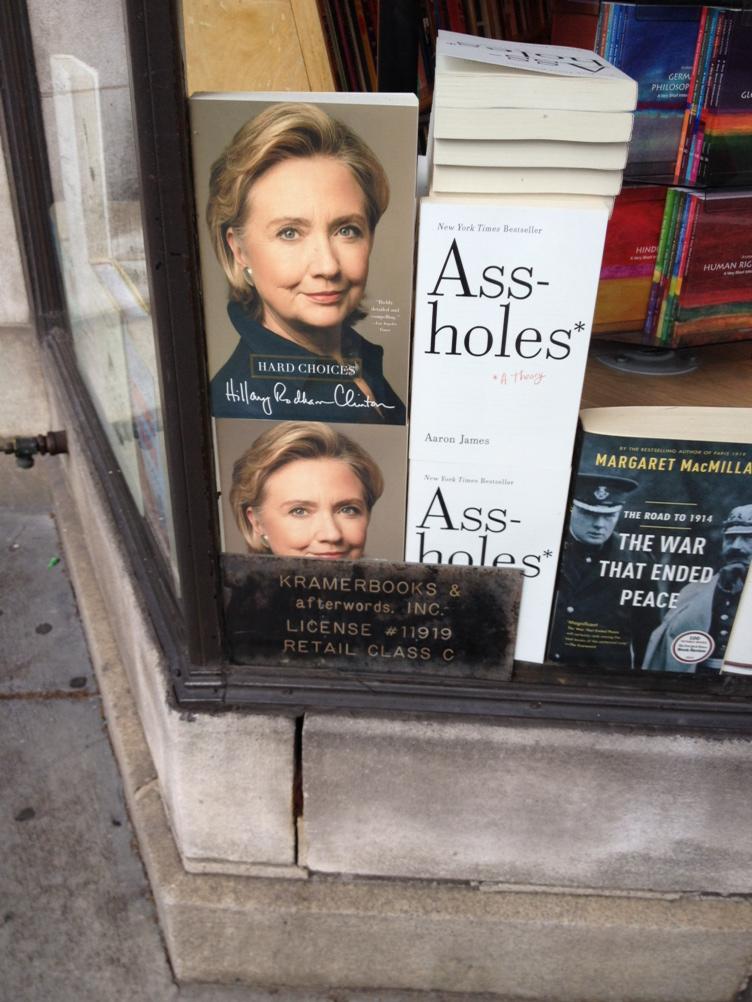 Kramer on DuPont Circle in Washington DC is generally a liberal friend place. But check out this Hillary Clinton Hard Choices book placement in Kramer's store window on DuPont Circle. Check out Hillary Hard Choices book placement at Kramer...
In Hillary Clinton's failure of a book Hard Choices she wrote "My thoughts immediately went to Chris" (Stevens) about the Benghazi terrorist attack that she watched unfold and did...
Hillary Clinton is a big fan of Adolf Hitler, just like all progressive liberal Democrats. Check out Hillary doing the Hitler salute recently while still dodging the press. Hillary...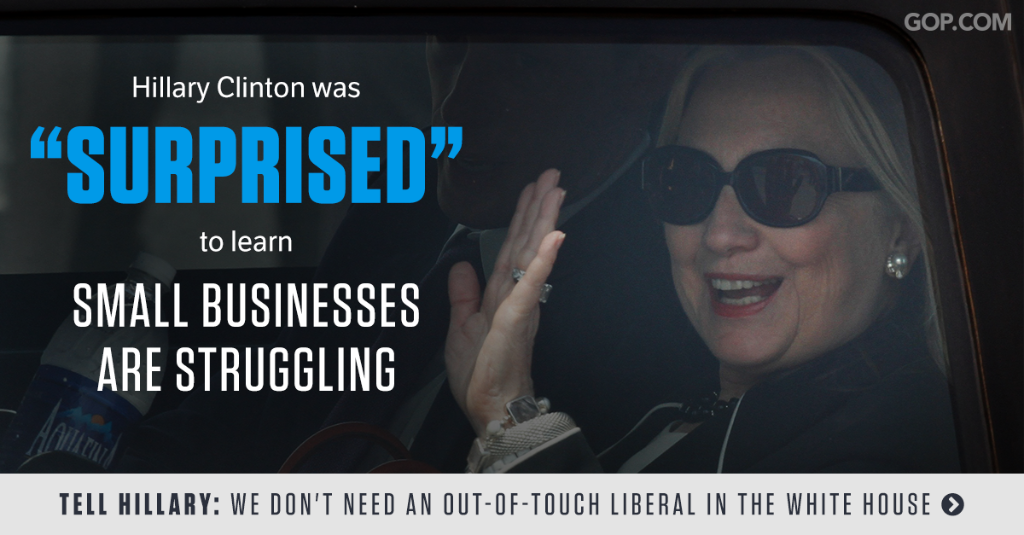 Only 52 House Republicans are demanding the IRS investigate Hillary Clinton's Clinton Foundation tax status. A letter organized by Rep. Marsha Blackburn pushing for the investigation has just 51 Republicans so far who have signed the letter. As is...
Check out arrogant Hillary Clinton's response to Ed Henry after he asks Killary if she will answer media questions: Arrogant Hillary Clinton will 'consider' answering Ed Henry's question VIDEO...
According to the Drudge Report, the Associated Press is preparing a 1,000 page story on how Bill Clinton predicted that Maryland nut job Martin O'Malley would be elected president...
Bill Clinton welcomed Obama to Twitter (again) at Bill Clinton, the old, horny, rapist who is hoping to ride corrupt Hillary Clinton back to the White House asked Obama if the @POTUS Twitter account stays with office. Of...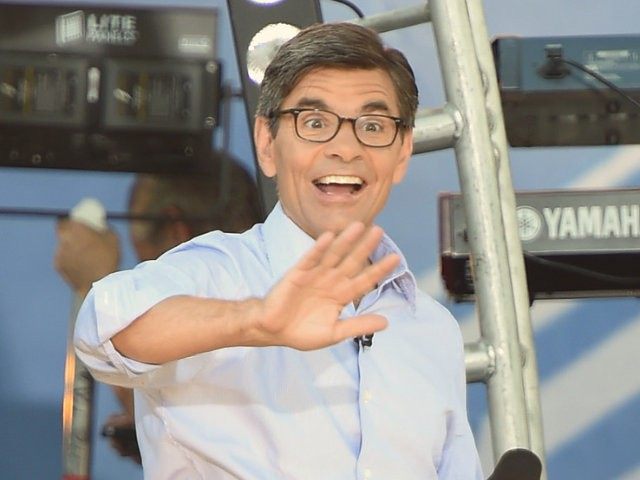 Turns out, the little monkey George Stephanopoulos ties with the Clinton's go much deeper than what was originally reported. Yes, Stephanopoulos gave the Clinton Foundation $75,000, not the $50,000...
Hillary Clinton operative and ABC propagandist George Stephanopoulos conducted a snippy, nasty interview with Clinton Cash author Peter Schweizer a few weeks ago when the book was released. George...
It's in the blood stream. Hillary Clinton is a rotten, corrupt cancer on America. But so is her brother Tony Rodham. After the Haiti earthquake, Tony Rodham and his...
Hillary Clinton isn't very well liked in America or around the world. So I guess it's only natural that she would beg for Mother's Day card signatures over this...
Hillary Clinton is headed to Hollywood for a fundraiser. Awaiting her arrival is some new Hillary Clinton street art, including one calling her Shrew (a parody of Shrek.) Notice...