So ISIS-ISIL is America's fault according to Hussein Obama. You see, because Obama 'occupies' foreign countries, it feeds the 'extremism' that leads to groups like ISIS-ISIL. Hey Obama. GFYS. Watch the following video of Obama blaming America and the military yet again. Where did he think he was? Cairo? Turkey?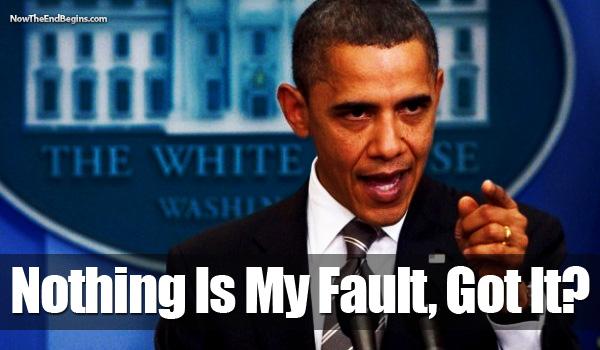 Obama blames America for ISIS at American Legion National Convention VIDEO
Something is screwed up with the video. If you want to watch news about sheep, that's all you'll get until it's fixed. If you want to count sheep, just watch the progressive liberal media.
Read more
James Foley might have been rescued, if not for Obama's concern over his own image and golf. We may never have had to seen that gruesome video of James FOley being beheaded by an ISIS-ISIL terrorist, if Obama put the kidnapped journalist's well being over his own image and golf. And none of this information would have been known if not for the UK Sunday Times and Breitbart. As usual, the American media has totally ignored this latest development in the James Foley beheading story. Pretty God damned pathetic not only Obama, but the so called 'main stream media' we have here in this country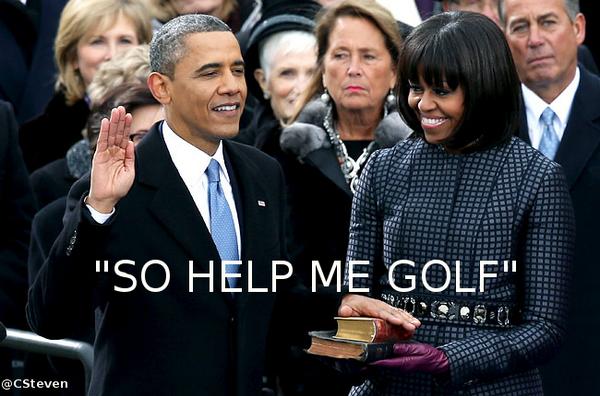 Obama delayed failed James Foley rescue a month over image and golf
Obama has a reason for negotiating with terrorists now according to White House spokesman Eric Schultz. The difference in the case of deserter Bowe Bergdahl getting freed for 5 dangerous Islamic radicals, and James Foley being left for ISIS to behead, is simply military service. So let it be known from this day forward, no every American's life is as valuable to Obama and the progressive liberal Democrats. Of course, if Obama really cared about the military then Andrew Tahmooressi would have been freed from Mexico months ago.
Obama excuse on difference between Bergdahl and Foley: military service
WH spox Schultz says difference between Bergdahl and Foley (regarding negotiating with terrorists) was military service.

— Rory Cooper (@rorycooper) August 22, 2014
Isn't that disgusting?
Eric Schultz was also very combative and obnoxious when defending Obama's golf game after the video of Foley's beheading went public.
Just as expected, Eric holder went to Ferguson to stir up racial animosity today. He met with a group of black students and told them that he is a victim of racial profiling. Yea, progressive liberal race hustlers are always victims. This is the same Eric Holder who was part of armed takeover of Columbia University ROTC office in 1973. Such a victim.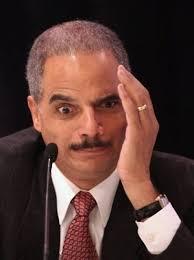 Eric Holder tells students in Ferguson he's a victim of racial profiling.
Obama gave a token statement on the beheading of American journalist James Foley by ISIS terrorists. He called it 'appalling.' Obama then showed how concerned he really is for the family of James Foley and all those affected by the Ferguson riots, as he headed right back to the golf course, AGAIN!
Obama on the beheading of James Foley and Ferguson – FORE!!!!!!!
As Steven Sotloff's family braces themselves. RT @ZekeJMiller: Pool: after statement Obama headed to the Vineyard Golf Club

— CatsPolitics (@CatsPolitics) August 20, 2014
David Cameron left his vaca to find out the identity of the ISIS member who beheaded Foley. Obama went to the Martha's Vineyard golf course.

— AR (@literallymandii) August 20, 2014
As one would expect. POOL REPORT: "Obama delivered his remarks. Afterward, drove to the Vineyard Golf Club." @cspanwj #tcot #tgdn #SCOAMF

— Va. Texan ☆ (@VaTxn) August 20, 2014

Compare this with the reaction of UK PM David Cameron cancelled his vacation because of the beheading.
It's kind of amazing isn't it? Eric Holder has over 40 FBI agents investigating the Ferguson Missouri shooting. Yet, the same Eric Holder claims he doesn't have any resources to secure the border from the Central American invaders, or investigate the IRS targeting of conservatives, Jews, and religious Christian groups. This is Eric Holder's Trayvon Martin 2.0 chance to try and get whitey.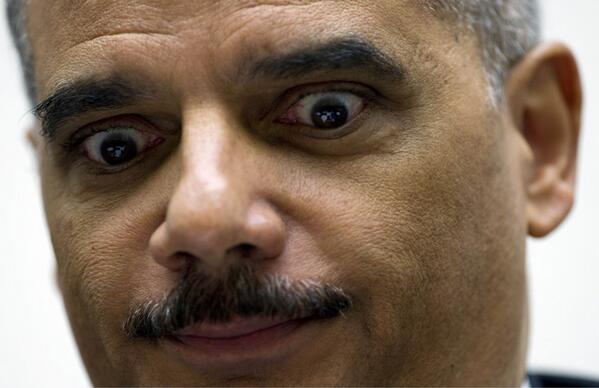 Over 40 FBI agents investigation Ferguson shooting
Great news from the latest Obama press conference! Eric Holder, the lawless, race hustling Attorney General is headed to Ferguson on Wednesday.
Obama: AG Eric Holder will be traveling to #Ferguson in conjunction with DOJ civil rights probe into shooting of Michael Brown

— CBS News (@CBSNews) August 18, 2014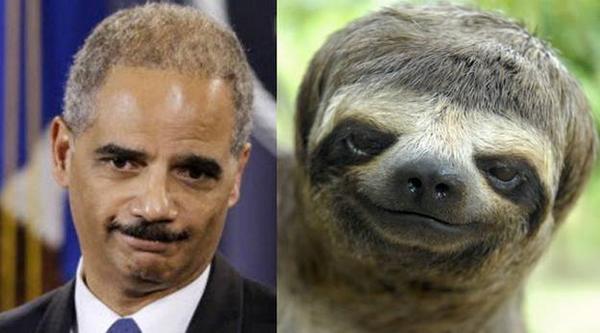 Eric Holder headed to #Ferguson to race bait
Breaking: AG Holder heading to Missouri, announces #Obama on #Ferguson

— Lynn Sweet (@lynnsweet) August 18, 2014
The DOJ has launched independent, federal civil rights investigation into death of Michael Brown, Obama says. LIVE: http://t.co/rZ0XW7HZIp

— Reuters Live (@ReutersLive) August 18, 2014
This should do wonders for the already violent Ferguson residents. Stay tuned to this on Wednesday.
Race hustler Eric Holder keeps digging, but what is he going to find? We know Michael Brown was shot and killed by a St. Louis police officer. We also know that he was a gangbanger, who robbed a
Eric Holder orders a third autopsy on Michael Brown's body
liquor store prior to being shot on August 9th. What is Eric Holder digging for in the third autopsy of Michael Brown? Gentle Giant dust? Racist bullet wounds? The corrupt Eric Holder DOJ is Citing "extraordinary circumstances." The LA Times is race pimping this story big out here in California.
Must be nice. Dead Broke Hillary Clinton stuck tax payers with her travel and hotel expenses while in Paris and Berlin. The book tour for her epic fail of a book has been a complete embarrassment to Hillary Clinton as her book sales flopped despite all the pathetic media drooling. Clinton used your tax dollars to spend $3,668 for a hotel suite at the posh Four Seasons George V hotel in Paris. She also spent $5,100 tax dollars to rent three Mercedes-Benz VIP vans in Berlin. Finally, she spend $50,000 tax dollars in other others for Hillary Clinton's book tour, charing it to the State Department, even though she had been out of her position as Secretary of State for over a year. As usual, it's the UK Daily Mail, and no American media reporting on Hillary Clinton's spending of tax payer dollars to sell her book.
Dead broke Hillary Clinton stuck tax payers with book tour bill
What's this? Eric Holder and the corrupt DOJ colluding with Lois Lerner and the corrupt IRS to target Obama's 'political enemies'? I never would have seen this coming.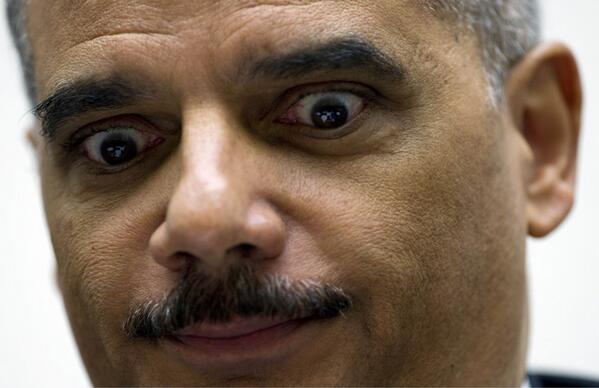 Justice Department Accused of Colluding with IRS
Top Republicans on the House Judiciary Committee are accusing the Department of Justice of failing to investigate the IRS's targeting of conservative and Tea Party groups.

"Despite the administration's stated commitment to its investigation, the facts and recent events have demonstrated repeatedly that the administration's real commitment is to slow-walk this investigation and undermine congressional efforts to find the truth," committee Chairman Bob Goodlatte, R-Va., said in his opening statement at a hearing Wednesday.

Jay Sekulow, chief counsel with the American Center for Law and Justice was one of three legal experts testifying at the hearing. The ACLJ is representing 41 conservative and Tea Party groups targeted by the tax agency.

Sekulow stressed the need for the U.S. attorney general to appoint a special prosecutor because the Justice Department is itself compromised.

Is the Justice Department colluding with the IRS? The ACLJ's Jay Sekulow answered that question and more on The 700 Club, July 31.