General Russel Honoré just said on CNN that Obama could use the insurrection act is coming from Obama if the violence coming from the grand jury decision in the Mike Brown/Darren Wilson case continues. What is the insurrection act that General Russel Honoré speaks of? It's basically martial law.
The Insurrection Act of 1807 is the set of laws that govern the ability of the President of the United States to deploy troops within the United States to put down lawlessness, insurrection and rebellion.
You know damn well Obama and Valerie Jarrett are salivating over the fact that they could use the insurrection act of 1807 to install marital law. Once a video is available, I will post it. In the mean time, here are some reactions on Twitter:
CNN: Ret Lt Gen Russel Honoré warns about Insurrection Act http://t.co/pWnLNyowVy as protests break out in major US cities #FergusonDecision

— Jim Lantern (@TimeglassZone) November 26, 2014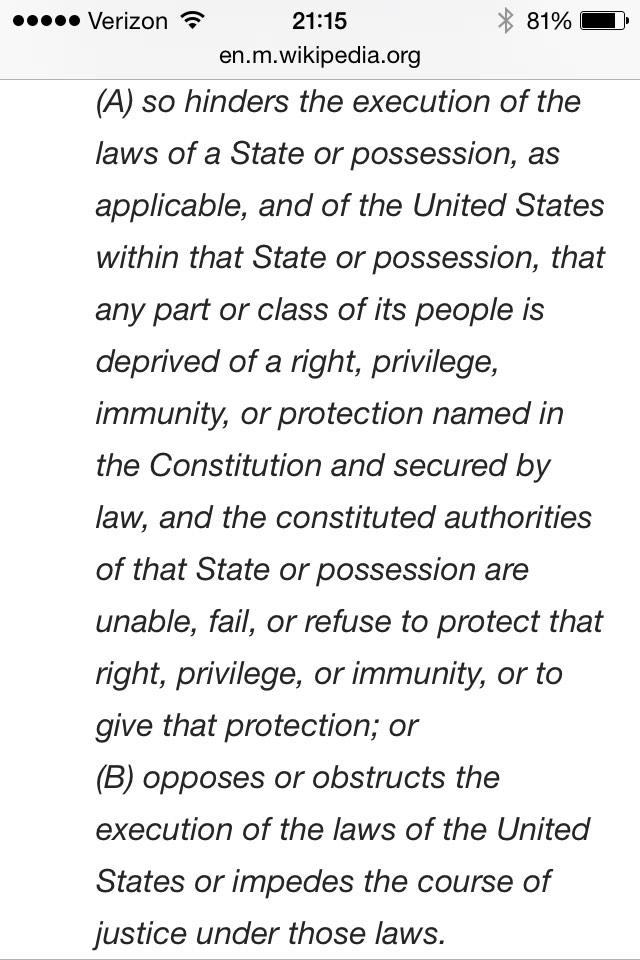 General Russel Honoré says insurrection act coming from Obama
@BarackObama looking ahead. If the insurrection act is used just remember this part of it. #Every28Hours #Ferguson pic.twitter.com/obSLLO9XZz

— Weird I'llYankaBitch (@ForTheByrdz) November 26, 2014
Sharon Helman is fired! She is the witch who was VA Phoenix Hospital Director and let 40 veterans die while awaiting treatment at the hospital 'allegedly'. Good riddance bitch!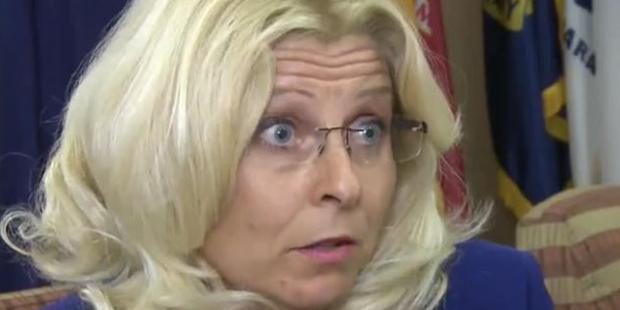 Sharon Helman fired! VA Phoenix Hospital Director
Valerie Jarrett is on a roll today. First she fired Chuck Hagel, now Sharon Helman. What too so damn long?
Phoenix VA Director Sharon Helman has been fired, per the Department of Veterans Affairs. More to come on 91.5FM.

— KJZZ 91.5 (@kjzzphoenix) November 24, 2014
BREAKING: Former #PhoenixVA Director Sharon Helman FINALLY fired. Took the @DeptVetAffairs 207 days, but finally done. #GoodRiddance

— Pete Hegseth (@PeteHegseth) November 24, 2014
VA fires Phoenix hospital director Sharon Helman – http://t.co/1XgQN5XVu3 pic.twitter.com/cuR9QauoEr

— KTAR News on 92.3 (@KTAR923) November 24, 2014
Hillary Clinton, already in 2016 campaign mode came out on Twitter to thanks Obama for his emperor like rule, granting amnesty to at least five million illegals.
Thanks to POTUS for taking action on immigration in the face of inaction. Now let's turn to permanent bipartisan reform. #ImmigrationAction

— Hillary Clinton (@HillaryClinton) November 21, 2014
Maybe Hillary Clinton is just happy that more people will be subject to another terrorist attack under her watch, if she wins the dumb vote in 2016.
Hillary Clinton thanks Obama for acting like an emperor
So Lorreta Lynch is friends with Eric Holder's wife Sharon Malone. The pick of Lynch to replace Holder makes even more sense now that Sharon Malone's BFF Loretta Lynch will act as sort of a 'gate-keeper' to prevent any investigation into the corruption of Eric Holder. He needs all the help he can get with the IRS targeting scandal, Fast and Furious gun running, the targeting of AP and Fox News reporters, etc. There's just so much to investigate about Eric Holder. But Loretta Lynch will make sure that never happens. Of course, anyone who dares critcize Loretta Lynch for not following up on the Holder corruption will instantly be called racist and sexist. So she's the perfect pick to replace Holder.
Loretta Lynch friends with Holder's wife
We have to give credit to Obama. He has in fact improved America. How so? Check out how Congress electoral map looked after his election in 2008 compared to the election last night:
Electoral maps in 2014 – Image credit AP/National Journal
Electoral map in 2008 – Image Credit New York Times
Without the dumb electorate in 2008 and the awakening in 2010 and this year we may never have gotten out of the trance of liberalism. A lot of Americans are finally waking up to the fraud that iss Obama and the failure that is big governmental Democrat liberalism. No matter how much the corrupt liberal media tries to spin in favor of Obama and Democrats, the American people aren't having any of that crap anymore.
Read more
Obama threw a temper tantrum during his more than an hour long press conference. For some reason, Obama went on for about 80 minutes, looking like a beaten mule. Eventually, Obama snapped and snapped when Major Garrett asked him questions. CBS can't be pleased with Major Garrett today. Watch the following video:
Obama tantrum at Major Garrett (Video)
That reminded me of the Major Garrett of Fox News. He's gotten soft on Obama, like the rest of the media since going to CBS. This Obama tantrum was epic though.
Hussein Obama has hit a brand new low in personal favorability ratings according to left-wing biased ABC/Washington Post latest polling. Just 44% like Obama personally. Obama has generally been able to maintain the charade about him being a likable guy for most of the last six years, but even that now is starting to fade away. Another charade that Obama had been able to maintain (with the help from the Washington Post and ABC) is that generally believed for whatever reason believed that Obama understands the problems of people like them. Well, that's at a new low too, as just 46% of those polled feel like Obama 'feels their pain'. The fact there are still this many dolts who believe it though also says a lot about the electorate and why Obama was able to win two elections.
Obama hits new low for favorability on ABC-WaPo poll
As long as you help cover Obama's ass, you will be rewarded with a promotion. Check out David Cord, the corrupt Veterans Affairs administrator who told staff not to publicly disclose a deadly Legionnaire's disease outbreak at a Pittsburgh VA hospital. David Cord, who was the deputy director of VA Pittsburgh Healthcare System since June 2012, will now be promoted to director of the Erie VA Medical Center within 60 days. Fox News covered this story, but no other media bothered. The legionnaires outbreak killed six veterans.
Obama VA promoted David Cord who hid Legionnaire's disease outbreak from public
Michelle Obama turnip for what 'dance' is I guess the new sensation in Washington DC. Remember when the 1st Lady of America actually had dignity and class? Check out Michelle Obama turnip for what dance video.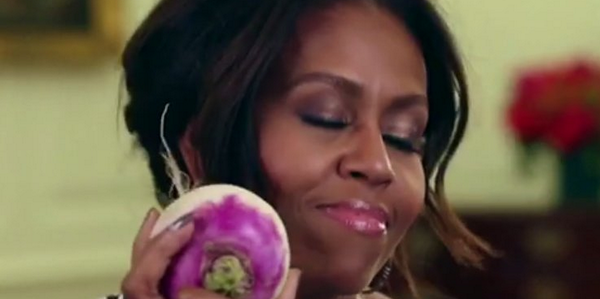 Michelle Obama turnip for what 'dance' (VIDEO)
Must be almost time for another Obama family vacation.
Read more
The investigation into deserter Bowe Bergdahl has been delayed, conviently until after the November mid-term elections. Yet again, Obama is playing politics after trading five dangerous Muslim terrorists for this deserting POS. Via MoonBattery: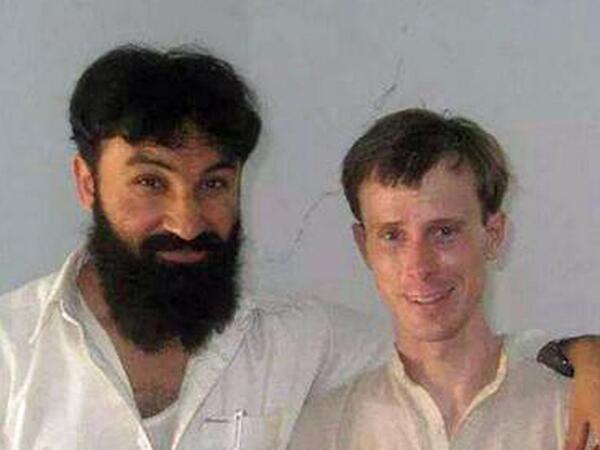 Bowe Bergdahl investigation until after mid-terms
Is Bowe Bergdahl — the useless sad sack for whom Obama traded five top Islamic terrorists — merely a deserter, or did he actively defect to the Taliban? The government knows we won't like the answer, because it is making us wait until after the election to find out:

There is one more election left before the one that choses our next president. After next month, Obama will have no reason to postpone these revelations. Prepare for two straight years of having it rubbed in our face again and again just what liberals were able to install in the White House.