Billions missing from the State Department under Hillary Clinton? What difference at this point does it make!? Six billion is reportedly missing, and Hillary Clinton reportedly wrote a check worth $50 million for 'services performed' under the State Department, that no one can find. The paperwork for Hillary Clinton's $50 million 'services rendered' was misplaced. Under Hillary, the Iraq Embassy in Baghdad us missing $2 billion alone that was allocated for it's construction.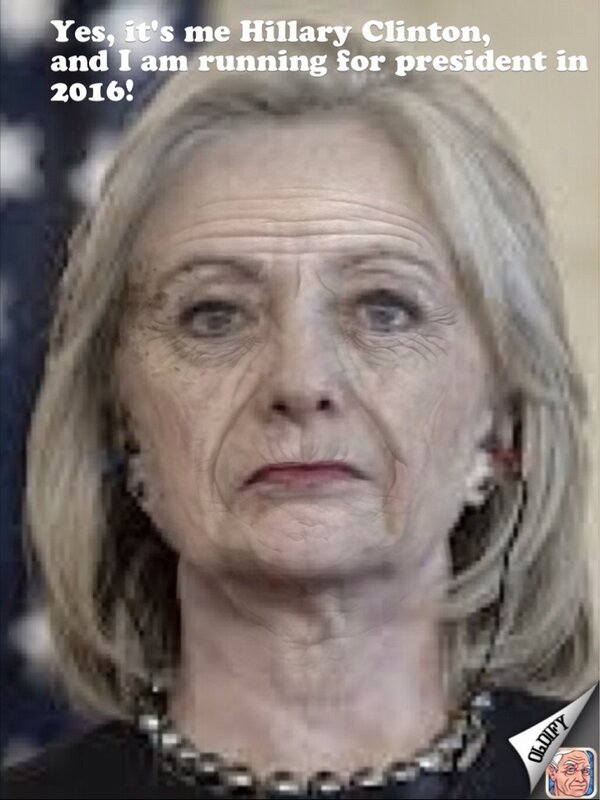 Hillary Clinton linked to missing State Department Billions
If the corrupt Obama regime can't get them with the IRS, then he uses the corrupt Eric Holder Department of in(justice) instead. Holder's DOJ is reportedly blocking company mergers that include CEOs that are Republican. Luckily for Comcast and Time Warner, each company is loaded with Obama boot lickers so there shouldn't be any problem with those two companies merging. However, if you have a Republican as a CEO who believes in free market capitalism, then you can might be blocked by the corrupt Obama/Holder reign of terror: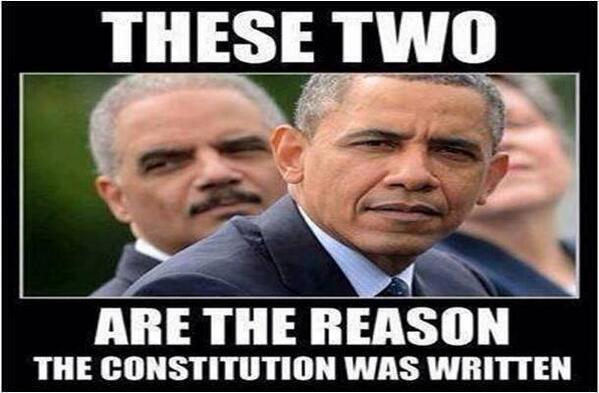 Obama-Eric Holder DOJ now blocking company mergers with Republican CEOs
If you've followed the Bundy Ranch story, you've probably ready about and seen the video of Obama and Harry Reid's BLM thugs taser Cliven Bundy's son, Ammon Bundy. But about Cliven's sister Margaret Houston. She is a cancer survivor, and was thrown to the ground by Obama and Harry Reid's BLM thugs.
Obama attended the memorial earlier this week for the Fort Hood victims of Ivan Slipknot Lopez. It was the typical Obama photo op, and propaganda speech about gun control. But Obama couldn't be bothered to meet with Fort Hood victims from 2009 because he had to attend two fundraisers in Texas. The survivors of the 2009 Fort Hood terrorist attack are still mad because Obama refuses to classify Nidal Hassan's attack as terrorism. Because Obama classified the '09 Fort Hood attack as 'workplace violent' instead of terrorism, victims are cheated out of Purple Hearts and combat-related benefits.
Obama refused to meet with Fort Hood '09 living victims, instead went to two fundraisers
Jay Carney and his ABC hack wife Claire Shipman love Soviet Communism. So much so they decorated their home with Soviet propaganda. If Hillary Clinton doesn't run for president in 2016, Vladimir Putin may be the Democrat's best candidate. they obviously have the Obama/Carney endorsement locked up. Obama's state run media is run like the Soviet media was, so I guess it all makes perfect sense. Don;t worry Ukraine. Obama has your back or something.
Hillary Clinton shoe dodging in Las Vegas yesterday has inspired many photoshop 'artists' to create parodies of Hillary. Twitchy found some of the best photoshop jobs of Hillary Clinton's 'dodge' yesterday: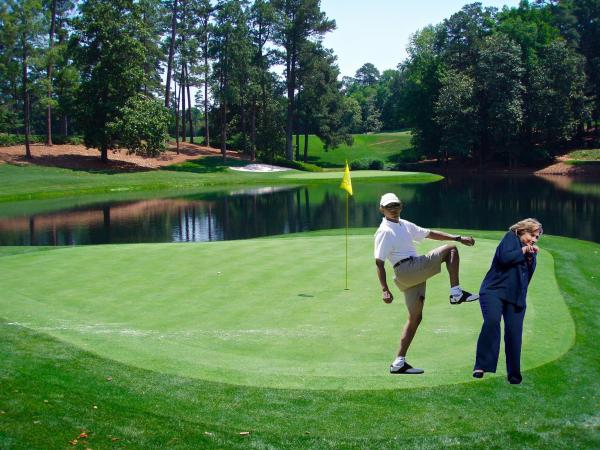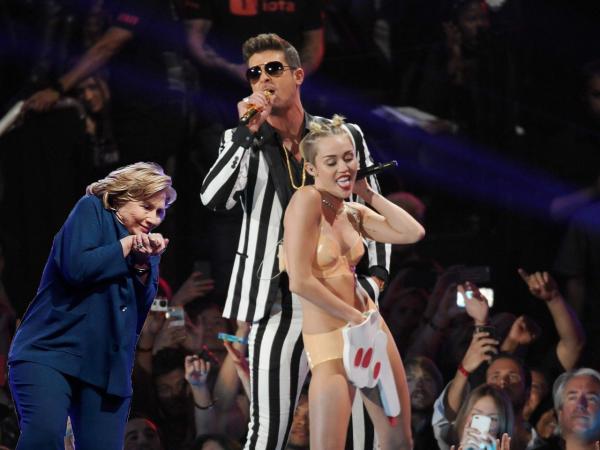 Funny Hillary Clinton shoe dodging photoshops
Heh. A woman was arrested in after allegedly tossing a shoe at Hillary Clinton during a speech in Las Vegas at the Mandalay Bay Convention Center. Hillary Clinton was already forced to cancel a speech in San Diego because she caused an uproar over her appearance and Benghazi. I guess they don't like her much in Vegas either. Hillary Rotten Clinton isn't beloved out west like everyone in the corrupt lame stream media would have you believe. Usually it's Muslims that throw shoes at people out of disrespect. Remember how the media had such a fun time when a Muslim tossed one at George W. Bush near the end of his presidency? Don't know if this woman was a Muslim and just jealous of Hillary love affair with Weiner's wife Huma Adebin, or just a regular American woman who hates Hillary's guts. Don't worry though. Hillary Clinton can always blame this on some Youtube video and use tax payer dollars to apologize to Muslims in Pakistan like she did Benghazi. There are plenty of those out there. Below is a photo of Hillary Clinton ducking to get out of the way of the shoe: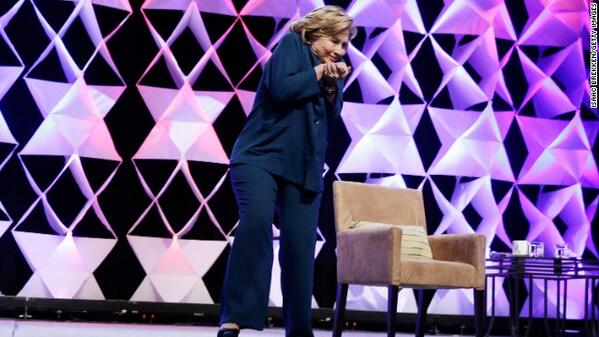 Woman throws shoe at Hillary Clinton during Las Vegas speech – Image credit: CNN
Eric Holder decided to pay FBI rat Al Sharpton a visit and speak at the race hustling NAN event organized by Sharpton rat. Holder lost it during his speech, throwing a tantrum, and playing the race card. ABC deems Eric Holder as 'fed-up.' I got a little news for you hacks at ABC. We, the American people are fed up with Eric Holder, his lawless regime, and constant race hustling. Get it ABC hacks? Message to Eric Holder. If you've got it so bad, and America is so racist, then resign and move to a more 'friendly' country. Cuba comes to mind.
Eric Holder throws another tantrum at Al Sharpton's NAN event
Not a smidgen of corrupt eh? Then tell me, why did Lois Lerner talk about working for Obama's Organizing for Action leftist group while still working at the IRS? Don't worry Obama, Bill O'Reilly still has your back.
Lois Lerner spoke of taking a job with Obama's Organizing for Action while having oversight role over it, according to DOJ referral letter.

— Gregory Korte (@gregorykorte) April 9, 2014
Lois Lerner talked about working for Obama's OFA while at IRS
This is so awesome. Benghazi protesters in San Diego forced the cancellation of a Hillary Clinton appearance. Hillary Clinton is not welcome in San Diego. At least there's one major city lease in California that doesn't completely gone down the progressive liberal crapper like Los Angeles and San Francisco. The Butcher of Benghazi Hillary Clinton was scheduled to appear at the 17th Annual Western Healthcare Leadership Academy this month.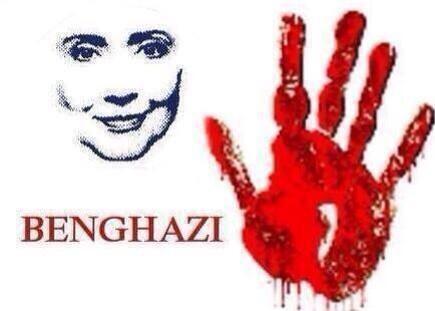 Hillary Clinton appearance in San Diego cancelled because of Benghazi protesters
Obama's corrupt IRS is at the center of another scandal. Obama's corrupt IRS leaked the National Organization for Marriage's 2008 tax return to gay-advocacy group. This whole 'stinkburger' revolves around Eich's donation to Proposition 8 back in '08. Check this out. The IRS abuse scandal started the process that got Eich ousted. I'd sure like to what, if any involvement Lois Lerner had in leaking this document. As far as Firefox go, it's been getting worse with every update they issue. In fact, Mozilla Firefox has become a lot like government lately. Slower, more bloated and wasteful of resources.
Obama's IRS started the uproar over Brendan Eich by leaking National Organization for Marriage's 2008 tax return
Corrupt Obama lacky Mike Morell admitted during his Congressional hearing that he removed the term 'Islamist' from the Benghazi talking points before Susan Rice appeared on the Sunday News shows to claim Benghazi was trigger by a Youtube video. Morell claims he removed 'Islamist' becauses the CIA wasn't sure 'what kind of terrorists' actually killed four Americans in Benghazi. Gee, I don't know. Benghazi Libya, what other kind of terrorists could there have been? Oh wait, this regime considers tea party members 'terrorists' so maybe Morell thought it was tea parties who took over the Benghazi consulate building .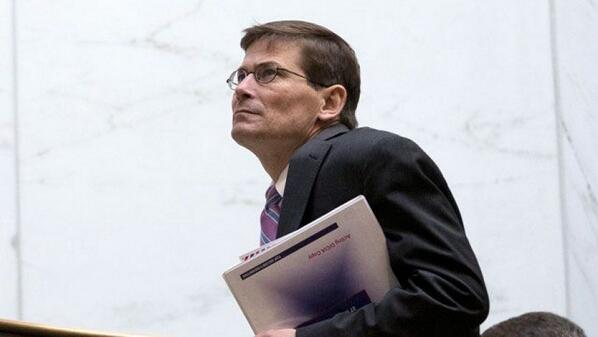 Mike Morell says Islamist removed from Benghazi talking points because it might have been 'other' terrorists