I'm no fan of Apple. I don't particularly like the iPhone (as I have a Samsung), and their laptops/tablets are overpriced and overrated IMO. Now, Apple may really jump the shark. According to the site MacRumors, Apple is considering adding Jay Carney, the one time Obama propaganda minister and chief liar. If Apple does in fact go ahead and hire Carney for their PR chief position, then they will do irreparable damage to their brand, even among their most loyal users. Wouldn't matter with me though, as after having an Apple Laptop once, with it overheating, and the battery bursting, I'd never buy another Apple product again anyway.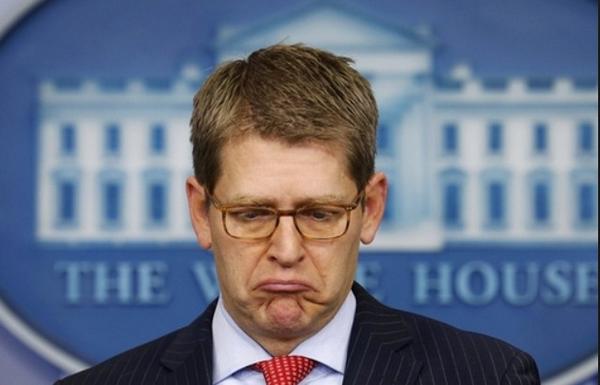 Apple may hire Jay Carney for PR Chief Position
Ah yes. Eric Holder. the same racist goon that while in college participated in 'armed' takeover of former Columbia U. ROTC office. Eric Holder also called this country a nation of cowards shortly after being hand picked by Valerie Jarrett, errr Obama to be Attorney. He got a softball interview on ABC today, and took time to whine about how Americans are racist if they disagree with Obama on policy. He even got a jab in at Sarah Palin.
Racist Eric Holder bashes Palin on ABC
After a couple weeks of disastrous book sale numbers and fumbling around like the old drunk that she is, Hillary Clinton is off Great Britain for America's birthday on July 4th. What difference at this point does it make? Hillary Clinton is giving an interview to the UK Guardian newspaper, one of the most anti-American European papers out there. Seems fitting I guess.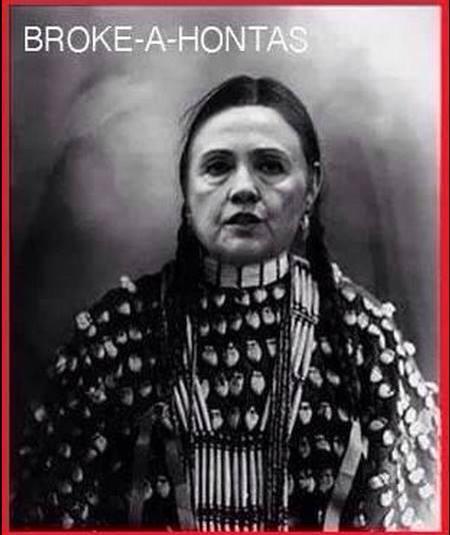 Patriotic Hillary Clinton off to Great Britain for July 4
No matter how much free, fawning press Hillary Clinton got for her 'book tour', it still can't help sell 'Hard Choices.' Hillary Clinton's books continued it's epic fail, dropping on sites like Amazon and getting really bad reviews. Now, even in your local bookstore, the prices of 'Hard Choices' is being slashed after just two weeks of it's release.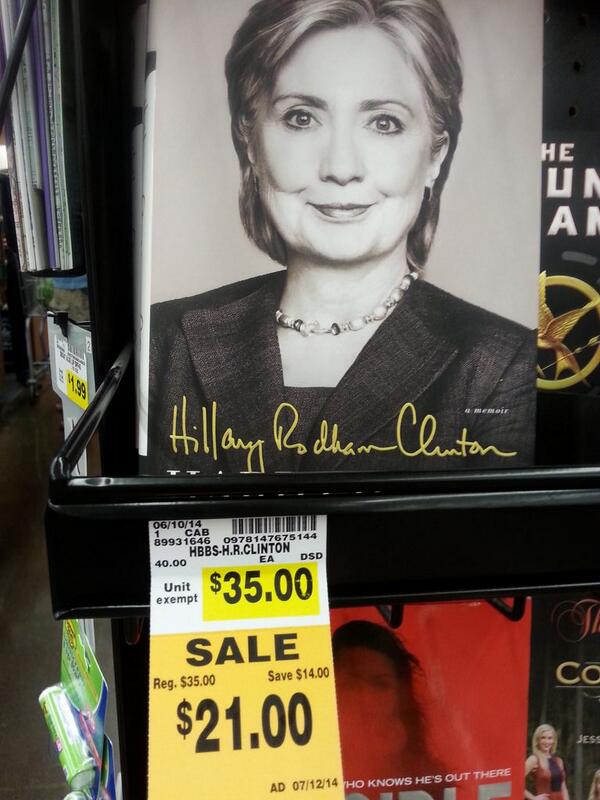 Hillary Clinton's book continues to flop – prices cut nationwide
So Hillary Clinton is a racist too? Not really that hard to guess I guess. Washington Free Beacon posted their second installment of the 'Hillary Clinton Tapes.' The interview from the '80s with donor Roy Reed:
Clinton also expressed reluctance to move to place where there were a large number of non-English speakers.

"I don't know. I could, as long as they speak English," she said. "I have a terrible ear for foreign language. As long as they speak English, I could be comfortable."

"How would you feel about living in Washington?" asked Reed.

"I don't know," Hillary Clinton responded. "I like Washington. I think Washington is an interesting city … it's not a place I'd prefer to live."

"How about if a job opens up there?" Reed asked.

"It would depend on the job," she replied.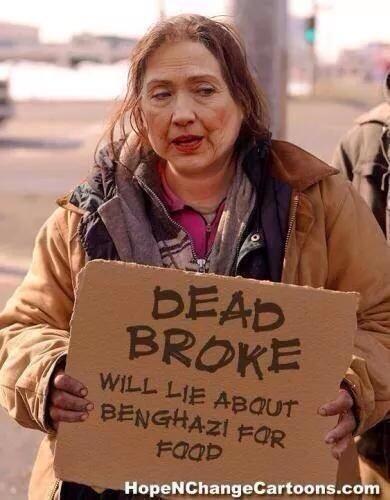 Hillary Clinton doesn't want to live in area of non-English speakers
Using progressive 'theory', this must mean Hillary Clinton hates Latinos since they speak Spanish. Why do you had Latinos Hillary? Did they use your face as a pinata one day?
Read more
Eric Holder, who has already been held in contempt of Congress is the most corrupt Attorney General in American history. Remember Richard Nixon's AG John Mitchell and how he tried to cover up Nixon's scandals? Eric Holder makes John Mitchell look like a saint. Ted Cruz is calling the corrupt Eric Holder to either call a special, independent prosecutor to investigate the IRS scandal, or be impeached. I can already hear the howls of racism from Eric Holder and the leftist media industrial complex now. Of course, this will never happen as long as the equally dirty and corrupt Harry Reid is Majority Leader.
Ted Cruz calls for Eric Holder to be impeached on Senate floor (Video)
If Attorney General Eric Holder refuses to appoint a special prosecutor to investigate the IRS scandal, he should be impeached, Sen. Ted Cruz (R-TX) said for the first time today.
"If this resolution is not passed and Democrats in the Senate choose not to put this necessary pressure on the Department of Justice, I have one very clear request," Cruz said. "If Attorney General Eric Holder continues to refuse to appoint a special prosecutor, he should be impeached."
Cruz asked for unanimous consent to call up and adopt a resolution "expressing the opinion of the Senate that the Attorney General should appoint a special prosecutor to investigate, and prosecute, if the facts support, the IRS targeting of Americans and its potential cover up of those actions."
If you are old enough (like me) to remember the Jimmy Carter regime, you might have flashbacks with Obama sitting in the White House for the past 5+ years. The only thing missing from Obama's reign of terror would be the cardigan sweater. Turns out that Obama's first Secretary of State, the corrupt Hillary Clinton decided to copy the title of the memoir written by Carter Secretary of State Cyrus Vance. In 1983, Cyrus Vance released 'Hard Choices.'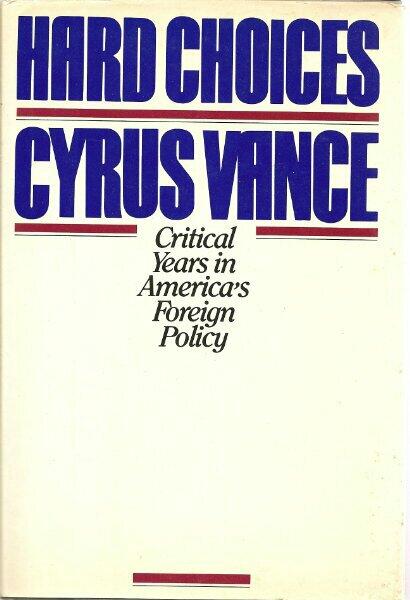 Hillary Clinton book title copied from Carter Secretary of State
So not only did Hillary Clinton copy the cover of Carly Fiorina's book, she copied the title of Vance's book.
Read more
Oops. Hillary Clinton stepped in it again. Now, after claiming she was dead broke when her and BJ Bill Clinton left the White House, Hillary Rotten Clinton is defending the wealth the two have accumulated because Hillary Clinton isn't like the 'truly well off' or something. This comes from left wing site Talking Points Memo. One thing I could will say about Obama, as at least when he was campaigning for president, he never made gaffes like this. He made his 57 states gaffe, or his Muslim faith gaffe, but no one paid attention to those. He never discussed his wealth and how he was so unlike the 'truly well off.'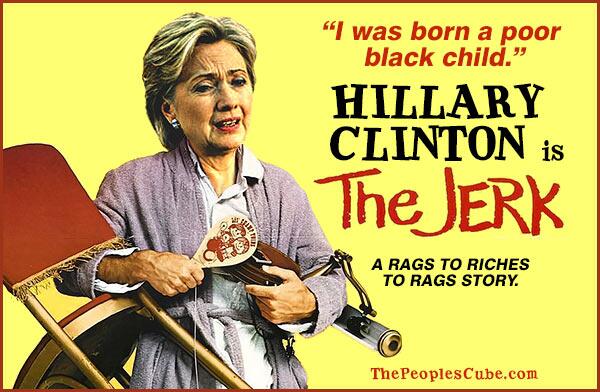 Hillary Clinton defends her wealth: because she's 'unlike the 'truly well off'
Hillary Clinton had to steal the cover idea from Carly Fiorina. Clinton had all the media fawning over her, giving her free press to pimp her crappy book on EVERY network, including Fox News. So what happens? Hillary Clinton's book turned out be a big flop, has already dropped out of the top 10 in Amazon, and hasn't even had a quarter of the first week sales that Sarah Palin's book America by Heart.
Sarah Palin didn't have the benefit of the fawning media. Didn't get puffball interviews with every network to pimp her book, and certainly didn't get a faux town hall event put on by CNN. Yet Palin's book sold nearly half a million in it's first week put, while Hillary Clinton couldn't even sell 100,000 of her book.
Sarah Palin VS. Hillary Clinton first week book sales, LOL!
Hillary Clinton's book has been out a week, and already, despite the leftist media hype, it's already fallen out of the Amazon top ten. The reviews of 'Hard Choices' are also quite amusing to read. One of my favorite comments was 'The hard choice was whether i should burn this book or tear it apart.' That being said, there are rumors that BJ Bill Clinton is working on his own book. Mad Magazine has already released the cover:
Hillary Clinton's book drops out of Amazon top 10