John McCain completely destroyed new CNN hack Jay Carney. Apparently, Carney hasn't left his position as chief Obama propaganda minister. He will fit in perfectly at Obama licking CNN. Watch the following video of John McCain drinking Carney's milkshake:
John McCain destroys new CNN hack Jay Carney VIDEO
Jay Carney is still a big lying assclown, only paid millions of dollars by CNN instead of by the tax payers. If this is CNN's attempt to try and regain what little credibility they still had, then they got Zuckered!
Just as expected, Eric holder went to Ferguson to stir up racial animosity today. He met with a group of black students and told them that he is a victim of racial profiling. Yea, progressive liberal race hustlers are always victims. This is the same Eric Holder who was part of armed takeover of Columbia University ROTC office in 1973. Such a victim.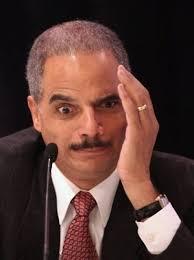 Eric Holder tells students in Ferguson he's a victim of racial profiling.
It's kind of amazing isn't it? Eric Holder has over 40 FBI agents investigating the Ferguson Missouri shooting. Yet, the same Eric Holder claims he doesn't have any resources to secure the border from the Central American invaders, or investigate the IRS targeting of conservatives, Jews, and religious Christian groups. This is Eric Holder's Trayvon Martin 2.0 chance to try and get whitey.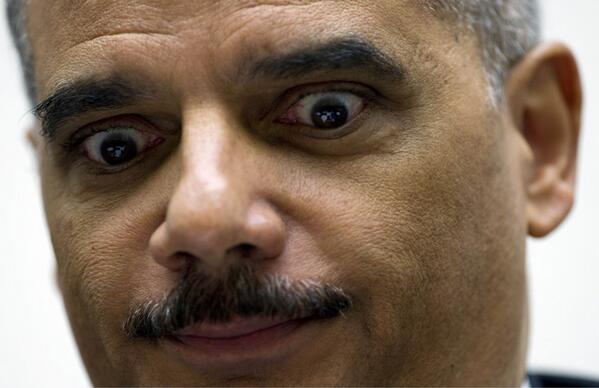 Over 40 FBI agents investigation Ferguson shooting
Great news from the latest Obama press conference! Eric Holder, the lawless, race hustling Attorney General is headed to Ferguson on Wednesday.
Obama: AG Eric Holder will be traveling to #Ferguson in conjunction with DOJ civil rights probe into shooting of Michael Brown

— CBS News (@CBSNews) August 18, 2014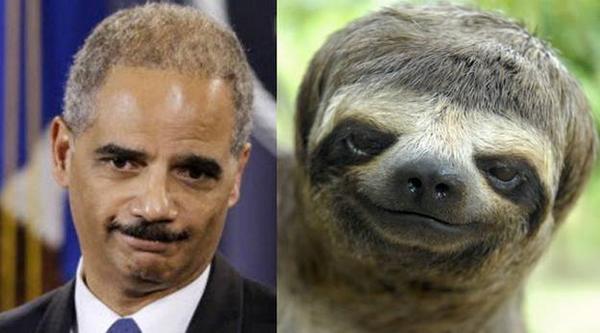 Eric Holder headed to #Ferguson to race bait
Breaking: AG Holder heading to Missouri, announces #Obama on #Ferguson

— Lynn Sweet (@lynnsweet) August 18, 2014
The DOJ has launched independent, federal civil rights investigation into death of Michael Brown, Obama says. LIVE: http://t.co/rZ0XW7HZIp

— Reuters Live (@ReutersLive) August 18, 2014
This should do wonders for the already violent Ferguson residents. Stay tuned to this on Wednesday.
Race hustler Eric Holder keeps digging, but what is he going to find? We know Michael Brown was shot and killed by a St. Louis police officer. We also know that he was a gangbanger, who robbed a
Eric Holder orders a third autopsy on Michael Brown's body
liquor store prior to being shot on August 9th. What is Eric Holder digging for in the third autopsy of Michael Brown? Gentle Giant dust? Racist bullet wounds? The corrupt Eric Holder DOJ is Citing "extraordinary circumstances." The LA Times is race pimping this story big out here in California.
Must be nice. Dead Broke Hillary Clinton stuck tax payers with her travel and hotel expenses while in Paris and Berlin. The book tour for her epic fail of a book has been a complete embarrassment to Hillary Clinton as her book sales flopped despite all the pathetic media drooling. Clinton used your tax dollars to spend $3,668 for a hotel suite at the posh Four Seasons George V hotel in Paris. She also spent $5,100 tax dollars to rent three Mercedes-Benz VIP vans in Berlin. Finally, she spend $50,000 tax dollars in other others for Hillary Clinton's book tour, charing it to the State Department, even though she had been out of her position as Secretary of State for over a year. As usual, it's the UK Daily Mail, and no American media reporting on Hillary Clinton's spending of tax payer dollars to sell her book.
Dead broke Hillary Clinton stuck tax payers with book tour bill
What's this? Eric Holder and the corrupt DOJ colluding with Lois Lerner and the corrupt IRS to target Obama's 'political enemies'? I never would have seen this coming.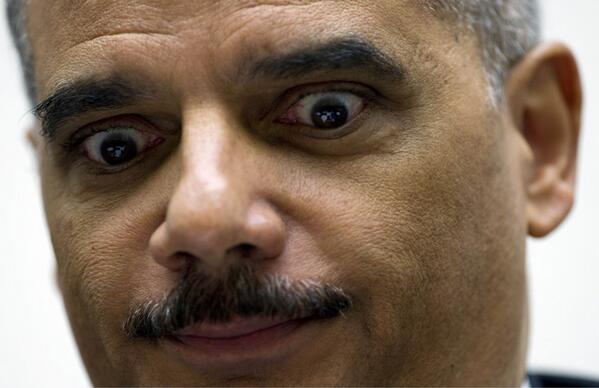 Justice Department Accused of Colluding with IRS
Top Republicans on the House Judiciary Committee are accusing the Department of Justice of failing to investigate the IRS's targeting of conservative and Tea Party groups.

"Despite the administration's stated commitment to its investigation, the facts and recent events have demonstrated repeatedly that the administration's real commitment is to slow-walk this investigation and undermine congressional efforts to find the truth," committee Chairman Bob Goodlatte, R-Va., said in his opening statement at a hearing Wednesday.

Jay Sekulow, chief counsel with the American Center for Law and Justice was one of three legal experts testifying at the hearing. The ACLJ is representing 41 conservative and Tea Party groups targeted by the tax agency.

Sekulow stressed the need for the U.S. attorney general to appoint a special prosecutor because the Justice Department is itself compromised.

Is the Justice Department colluding with the IRS? The ACLJ's Jay Sekulow answered that question and more on The 700 Club, July 31.
I'm no fan of Apple. I don't particularly like the iPhone (as I have a Samsung), and their laptops/tablets are overpriced and overrated IMO. Now, Apple may really jump the shark. According to the site MacRumors, Apple is considering adding Jay Carney, the one time Obama propaganda minister and chief liar. If Apple does in fact go ahead and hire Carney for their PR chief position, then they will do irreparable damage to their brand, even among their most loyal users. Wouldn't matter with me though, as after having an Apple Laptop once, with it overheating, and the battery bursting, I'd never buy another Apple product again anyway.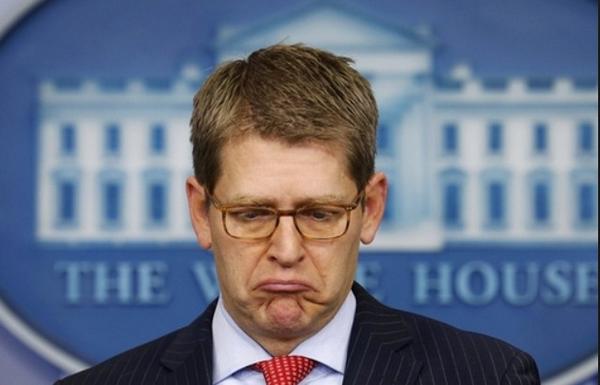 Apple may hire Jay Carney for PR Chief Position
Ah yes. Eric Holder. the same racist goon that while in college participated in 'armed' takeover of former Columbia U. ROTC office. Eric Holder also called this country a nation of cowards shortly after being hand picked by Valerie Jarrett, errr Obama to be Attorney. He got a softball interview on ABC today, and took time to whine about how Americans are racist if they disagree with Obama on policy. He even got a jab in at Sarah Palin.
Racist Eric Holder bashes Palin on ABC
After a couple weeks of disastrous book sale numbers and fumbling around like the old drunk that she is, Hillary Clinton is off Great Britain for America's birthday on July 4th. What difference at this point does it make? Hillary Clinton is giving an interview to the UK Guardian newspaper, one of the most anti-American European papers out there. Seems fitting I guess.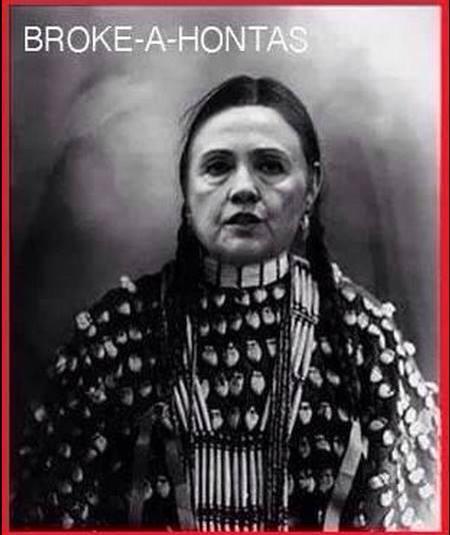 Patriotic Hillary Clinton off to Great Britain for July 4