Just as expected, Eric holder went to Ferguson to stir up racial animosity today. He met with a group of black students and told them that he is a victim of racial profiling. Yea, progressive liberal race hustlers are always victims. This is the same Eric Holder who was part of armed takeover of Columbia University ROTC office in 1973. Such a victim.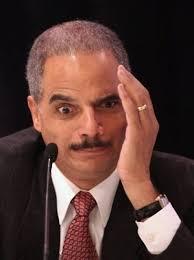 Eric Holder tells students in Ferguson he's a victim of racial profiling.
It's kind of amazing isn't it? Eric Holder has over 40 FBI agents investigating the Ferguson Missouri shooting. Yet, the same Eric Holder claims he doesn't have any resources to secure the border from the Central American invaders, or investigate the IRS targeting of conservatives, Jews, and religious Christian groups. This is Eric Holder's Trayvon Martin 2.0 chance to try and get whitey.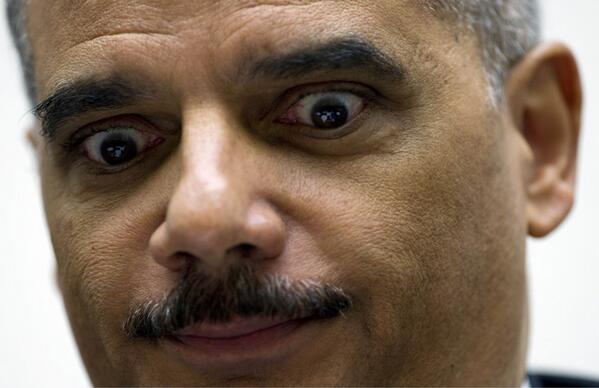 Over 40 FBI agents investigation Ferguson shooting
Great news from the latest Obama press conference! Eric Holder, the lawless, race hustling Attorney General is headed to Ferguson on Wednesday.
Obama: AG Eric Holder will be traveling to #Ferguson in conjunction with DOJ civil rights probe into shooting of Michael Brown

— CBS News (@CBSNews) August 18, 2014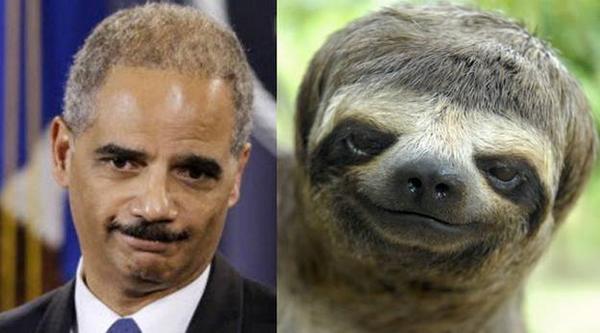 Eric Holder headed to #Ferguson to race bait
Breaking: AG Holder heading to Missouri, announces #Obama on #Ferguson

— Lynn Sweet (@lynnsweet) August 18, 2014
The DOJ has launched independent, federal civil rights investigation into death of Michael Brown, Obama says. LIVE: http://t.co/rZ0XW7HZIp

— Reuters Live (@ReutersLive) August 18, 2014
This should do wonders for the already violent Ferguson residents. Stay tuned to this on Wednesday.
Race hustler Eric Holder keeps digging, but what is he going to find? We know Michael Brown was shot and killed by a St. Louis police officer. We also know that he was a gangbanger, who robbed a
Eric Holder orders a third autopsy on Michael Brown's body
liquor store prior to being shot on August 9th. What is Eric Holder digging for in the third autopsy of Michael Brown? Gentle Giant dust? Racist bullet wounds? The corrupt Eric Holder DOJ is Citing "extraordinary circumstances." The LA Times is race pimping this story big out here in California.
What's this? Eric Holder and the corrupt DOJ colluding with Lois Lerner and the corrupt IRS to target Obama's 'political enemies'? I never would have seen this coming.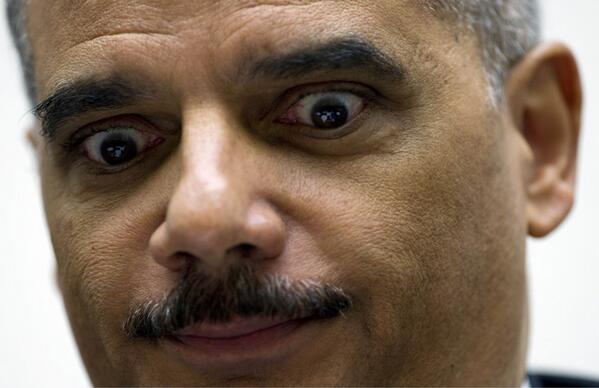 Justice Department Accused of Colluding with IRS
Top Republicans on the House Judiciary Committee are accusing the Department of Justice of failing to investigate the IRS's targeting of conservative and Tea Party groups.

"Despite the administration's stated commitment to its investigation, the facts and recent events have demonstrated repeatedly that the administration's real commitment is to slow-walk this investigation and undermine congressional efforts to find the truth," committee Chairman Bob Goodlatte, R-Va., said in his opening statement at a hearing Wednesday.

Jay Sekulow, chief counsel with the American Center for Law and Justice was one of three legal experts testifying at the hearing. The ACLJ is representing 41 conservative and Tea Party groups targeted by the tax agency.

Sekulow stressed the need for the U.S. attorney general to appoint a special prosecutor because the Justice Department is itself compromised.

Is the Justice Department colluding with the IRS? The ACLJ's Jay Sekulow answered that question and more on The 700 Club, July 31.
Ah yes. Eric Holder. the same racist goon that while in college participated in 'armed' takeover of former Columbia U. ROTC office. Eric Holder also called this country a nation of cowards shortly after being hand picked by Valerie Jarrett, errr Obama to be Attorney. He got a softball interview on ABC today, and took time to whine about how Americans are racist if they disagree with Obama on policy. He even got a jab in at Sarah Palin.
Racist Eric Holder bashes Palin on ABC
Eric Holder, who has already been held in contempt of Congress is the most corrupt Attorney General in American history. Remember Richard Nixon's AG John Mitchell and how he tried to cover up Nixon's scandals? Eric Holder makes John Mitchell look like a saint. Ted Cruz is calling the corrupt Eric Holder to either call a special, independent prosecutor to investigate the IRS scandal, or be impeached. I can already hear the howls of racism from Eric Holder and the leftist media industrial complex now. Of course, this will never happen as long as the equally dirty and corrupt Harry Reid is Majority Leader.
Ted Cruz calls for Eric Holder to be impeached on Senate floor (Video)
If Attorney General Eric Holder refuses to appoint a special prosecutor to investigate the IRS scandal, he should be impeached, Sen. Ted Cruz (R-TX) said for the first time today.
"If this resolution is not passed and Democrats in the Senate choose not to put this necessary pressure on the Department of Justice, I have one very clear request," Cruz said. "If Attorney General Eric Holder continues to refuse to appoint a special prosecutor, he should be impeached."
Cruz asked for unanimous consent to call up and adopt a resolution "expressing the opinion of the Senate that the Attorney General should appoint a special prosecutor to investigate, and prosecute, if the facts support, the IRS targeting of Americans and its potential cover up of those actions."
If the corrupt Obama regime can't get them with the IRS, then he uses the corrupt Eric Holder Department of in(justice) instead. Holder's DOJ is reportedly blocking company mergers that include CEOs that are Republican. Luckily for Comcast and Time Warner, each company is loaded with Obama boot lickers so there shouldn't be any problem with those two companies merging. However, if you have a Republican as a CEO who believes in free market capitalism, then you can might be blocked by the corrupt Obama/Holder reign of terror: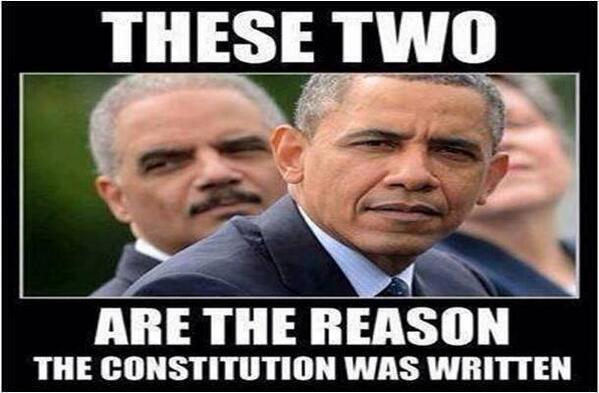 Obama-Eric Holder DOJ now blocking company mergers with Republican CEOs
Eric Holder decided to pay FBI rat Al Sharpton a visit and speak at the race hustling NAN event organized by Sharpton rat. Holder lost it during his speech, throwing a tantrum, and playing the race card. ABC deems Eric Holder as 'fed-up.' I got a little news for you hacks at ABC. We, the American people are fed up with Eric Holder, his lawless regime, and constant race hustling. Get it ABC hacks? Message to Eric Holder. If you've got it so bad, and America is so racist, then resign and move to a more 'friendly' country. Cuba comes to mind.
Eric Holder throws another tantrum at Al Sharpton's NAN event
Some of Obama's U.S. Postal Service union employees are now using agency credit cards to pay for gambling sprees, personal travel and even bowling. This is yet another 'smidgen' of corruption going on in the Obama regime that the Holder Department of (in)Justice just sits back and let happen. The USPS has over 500,000 employees, obviously not all are involved. The biggest crime here isn't just a few bad apples at the USPS using our tax dollars on gambling. The crime is that the Eric Holder DOJ just sits back, twiddle their thumbs and does nothing about it.
U.S. Postal Service employees used agency credit cards to pay for gambling sprees
For those wondering about the picture, it's supposedly from a bowling alley in Florida.
Read more