Hillary Clinton, already in 2016 campaign mode came out on Twitter to thanks Obama for his emperor like rule, granting amnesty to at least five million illegals.
Thanks to POTUS for taking action on immigration in the face of inaction. Now let's turn to permanent bipartisan reform. #ImmigrationAction

— Hillary Clinton (@HillaryClinton) November 21, 2014
Maybe Hillary Clinton is just happy that more people will be subject to another terrorist attack under her watch, if she wins the dumb vote in 2016.
Hillary Clinton thanks Obama for acting like an emperor
Hillary Clinton admires racist, segregationist, Margret Sanger. Should I really be surprised? Well, I'm not. Margaret Sanger's biggest claim to fame, aside from her racism was the founding of the baby butchers Planned Parenthood. Sanger is a leftist icon, and her racism is always overlooked by the pro-abortion crowd. It's funny how you never hear about some famous Margaret Sanger quotes about blacks like:
[We should] apply a stern and rigid policy of sterilization and segregation to that grade of population whose progeny is tainted, or whose inheritance is such that objectionable traits may be transmitted to offspring.
Give dysgenic groups [people with "bad genes"] in our population their choice of segregation or [compulsory] sterilization.
Birth control must lead ultimately to a cleaner race.

We should hire three or four colored ministers, preferably with social-service backgrounds, and with engaging personalities. The most successful educational approach to the Negro is through a religious appeal. We don't want the word to go out that we want to exterminate the Negro population, and the minister is the man who can straighten out that idea if it ever occurs to any of their more rebellious members.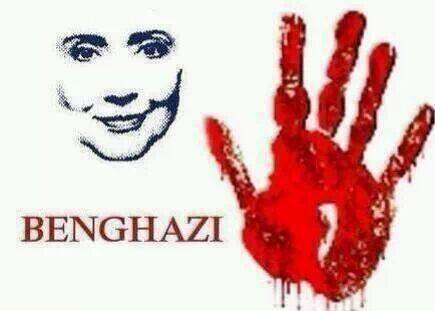 Hillary Clinton admires racist Margaret Sanger
This is the progressive liberal extremist standard bearer of the 21st century. Funny, how these quotes are never heard by the public.
Former Secretary of State Hillary Clinton, an abortion advocate, is expected to seriously consider her own presidential bid in 2016. For most Democrats, according to polls that have been taken throughout the year, Hillary is the number one choice to replace pro-abortion President Barack Obama.

Obama has a laundry list of actions he's taken as president to promote abortion on demand paid for at taxpayer expense. Clinton would continue that pro-abortion legacy and the abortion advocacy of her husband, pro-abortion ex-President Bill Clinton.

Here's one example of Clinton's fondness for abortion and promotes of abortion: She says she admires Margaret Sanger, the racist founder of the Planned Parenthood abortion business…
We all know Hussein Obama was a big fan of Obama. But did you know Hillary Clinton actually wrote letters and had communication with the Marxist, 'community organizer' Alinsky? You've got to remember. Hillary Clinton is every bit the Chicago politician that Hussein Obama is. Hillary Rotten Clinton grew up in Chicago and was the kids of Chicago Communists. Now, the letters between Clinton and Alinsky have been revealed by the Free Beacon. Turns out, like Obama, Saul Alinsky had a deeper influence on Clinton's early political than previously known.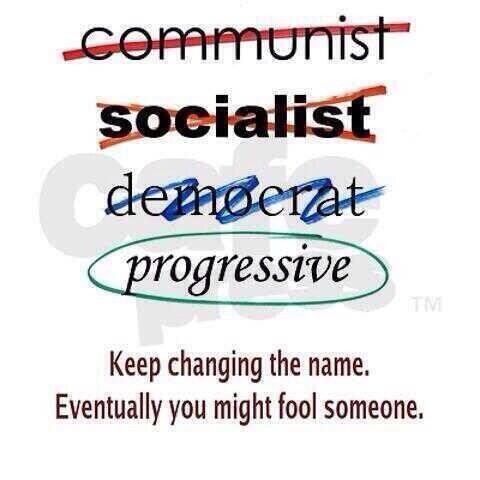 Letters between Hillary Clinton and Saul Alinsky revealed
Glen Doherty's family suing Obama State Department over Benghazi. The lawsuits (two in total) are being led by Glen Doherty's mother, Barbara. According to the AP, She filed a claim with the two government agencies last week seeking one million dollars in each suit. The lawsuits are being filed against the CIA and State Department, for wrongful death. Doherty's friend and executor of his estate, Sean Lake, filed a separate claim seeking a little over $1 million. I hope they win and expose Obama and Hillary Clinton for their lack of security, concern and lies.
Glen Doherty's family suing Obama State Department over Benghazi
This is your legacy Hillary Clinton!
Read more
Must be nice. Dead Broke Hillary Clinton stuck tax payers with her travel and hotel expenses while in Paris and Berlin. The book tour for her epic fail of a book has been a complete embarrassment to Hillary Clinton as her book sales flopped despite all the pathetic media drooling. Clinton used your tax dollars to spend $3,668 for a hotel suite at the posh Four Seasons George V hotel in Paris. She also spent $5,100 tax dollars to rent three Mercedes-Benz VIP vans in Berlin. Finally, she spend $50,000 tax dollars in other others for Hillary Clinton's book tour, charing it to the State Department, even though she had been out of her position as Secretary of State for over a year. As usual, it's the UK Daily Mail, and no American media reporting on Hillary Clinton's spending of tax payer dollars to sell her book.
Dead broke Hillary Clinton stuck tax payers with book tour bill
After a couple weeks of disastrous book sale numbers and fumbling around like the old drunk that she is, Hillary Clinton is off Great Britain for America's birthday on July 4th. What difference at this point does it make? Hillary Clinton is giving an interview to the UK Guardian newspaper, one of the most anti-American European papers out there. Seems fitting I guess.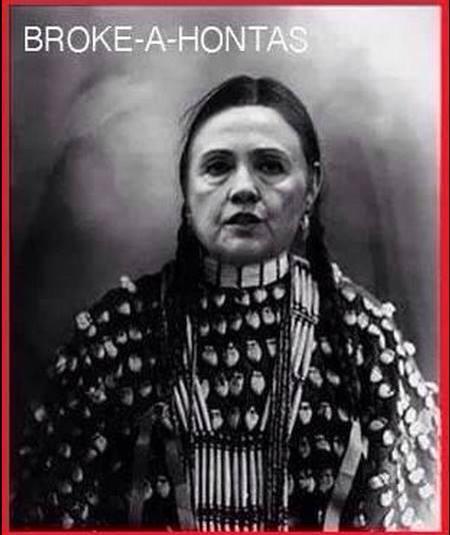 Patriotic Hillary Clinton off to Great Britain for July 4
No matter how much free, fawning press Hillary Clinton got for her 'book tour', it still can't help sell 'Hard Choices.' Hillary Clinton's books continued it's epic fail, dropping on sites like Amazon and getting really bad reviews. Now, even in your local bookstore, the prices of 'Hard Choices' is being slashed after just two weeks of it's release.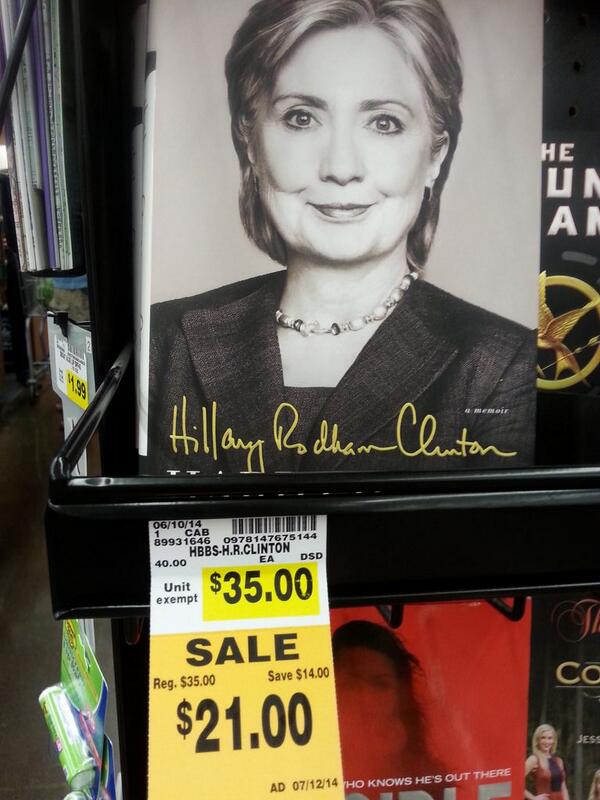 Hillary Clinton's book continues to flop – prices cut nationwide
So Hillary Clinton is a racist too? Not really that hard to guess I guess. Washington Free Beacon posted their second installment of the 'Hillary Clinton Tapes.' The interview from the '80s with donor Roy Reed:
Clinton also expressed reluctance to move to place where there were a large number of non-English speakers.

"I don't know. I could, as long as they speak English," she said. "I have a terrible ear for foreign language. As long as they speak English, I could be comfortable."

"How would you feel about living in Washington?" asked Reed.

"I don't know," Hillary Clinton responded. "I like Washington. I think Washington is an interesting city … it's not a place I'd prefer to live."

"How about if a job opens up there?" Reed asked.

"It would depend on the job," she replied.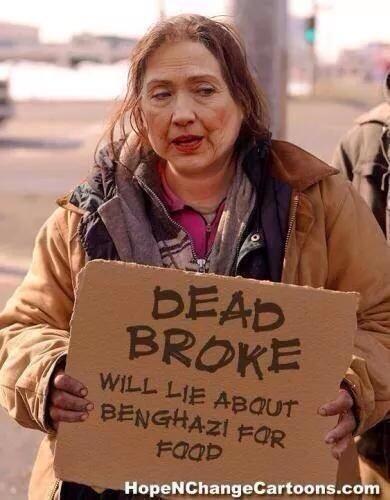 Hillary Clinton doesn't want to live in area of non-English speakers
Using progressive 'theory', this must mean Hillary Clinton hates Latinos since they speak Spanish. Why do you had Latinos Hillary? Did they use your face as a pinata one day?
Read more
If you are old enough (like me) to remember the Jimmy Carter regime, you might have flashbacks with Obama sitting in the White House for the past 5+ years. The only thing missing from Obama's reign of terror would be the cardigan sweater. Turns out that Obama's first Secretary of State, the corrupt Hillary Clinton decided to copy the title of the memoir written by Carter Secretary of State Cyrus Vance. In 1983, Cyrus Vance released 'Hard Choices.'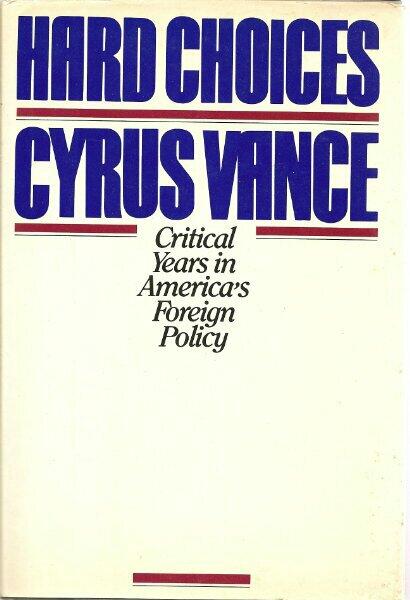 Hillary Clinton book title copied from Carter Secretary of State
So not only did Hillary Clinton copy the cover of Carly Fiorina's book, she copied the title of Vance's book.
Read more
Oops. Hillary Clinton stepped in it again. Now, after claiming she was dead broke when her and BJ Bill Clinton left the White House, Hillary Rotten Clinton is defending the wealth the two have accumulated because Hillary Clinton isn't like the 'truly well off' or something. This comes from left wing site Talking Points Memo. One thing I could will say about Obama, as at least when he was campaigning for president, he never made gaffes like this. He made his 57 states gaffe, or his Muslim faith gaffe, but no one paid attention to those. He never discussed his wealth and how he was so unlike the 'truly well off.'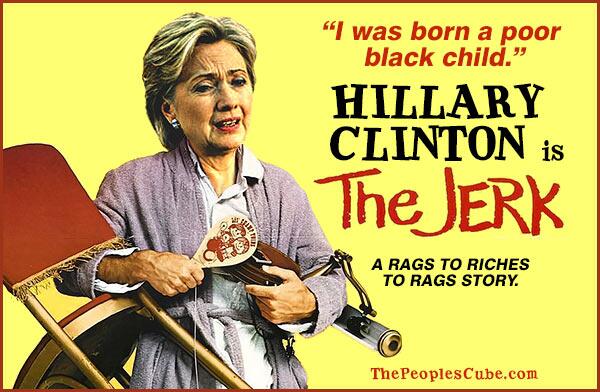 Hillary Clinton defends her wealth: because she's 'unlike the 'truly well off'