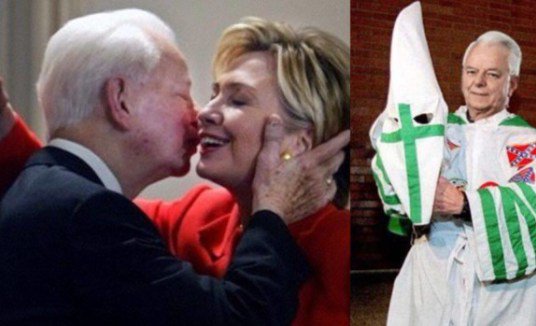 Hillary Clinton was always close with KKK Grand Dragon Robert Byrd when he was a Democrat Senator for like 50 years. So I guess it should come as no...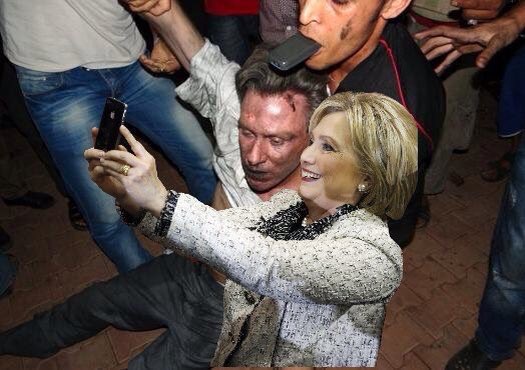 Lydie Denier was the fiancée of Ambassador Chris Stevens. Isn't it amazing that after nearly four years, the media hasn't reported one story about the family of Ambassador Chris...
Talk about in bad taste. Hillary Clinton is using the death of Prince to campaign, using his songs at her little attended rallies. Not even Communist Bernie Sanders has gotten this low. Hillary Clinton now using Prince songs at...
As expected, Hillary Clinton has won the Democrat/Communist New York primary. The final margin will determine how many of the 200+ delegates she gets as Democrats like the share...
It's really got to suck these days if you are a New York Democrats. Your two choices are between a Communist. Mr. Free Shit Bernie Sanders and a crooked,...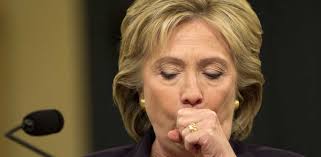 Granny Clinton's health is failing. She suffered yet another coughing attack during a softball interview in New York this morning. Unhealthy Hillary Clinton suffers another coughing attack VIDEO Hillary Clinton gave in to her nagging cough during a radio...
Hag Hillary Clinton is really pandering to the Hispanics in New York to get their vote Tuesday in the primary. Hillary Clinton is so desperate, she's even trying to...
Hillary Clinton doesn't like being among peasants. She often seems uncomfortable and often makes goofy faces when not in a rich place like her Chappaqua home. One place Hillary...
Hillary Clinton isn't exactly loved out here in I have yet to see a Hillary Clinton bumper sticker, but have seen plenty of Bernie Sanders bumper-stickers. On the way to the multi-millionaire overrated actor George Clooney's place for...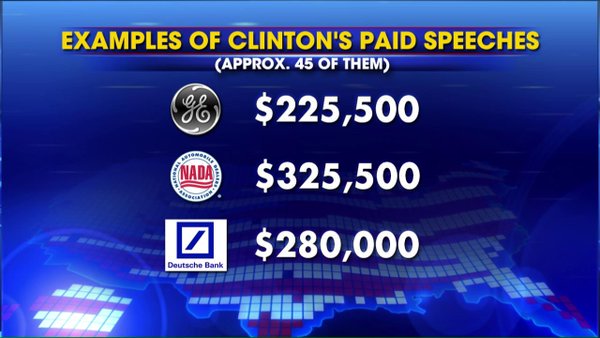 Forget "Lyin' Ted". Donald Trump needs to start with Lyin Hillary. Below are just a few examples of how much Hillary Clinton was paid for a speech by banks...