Turns out even in his advanced age, Bill Clinton is still horny as a goat. Ronald Kessler's new book about the Clinton fraud marriage says that BJ (who went...
Hillary Clinton gave another global warming or climate change speech in Iowa today. Problem, no one attended, unless you consider bikes as attendance. Shortly after the propaganda speech in...
Kathleen Willey is just one of many women sexually harassment by Bill Clinton. Now, Kathleen Willey is fighting back. She's launched an anti-Hillary Clinton website called 'a scandal a #8217; Kathleen Willey Bill Clinton sexual-harassment accuser launches an anti-Hillary...
Hillary Clinton is going off the cliff faster than Donald Trump. Scott Walker is crushing Hillary Clinton in the swing states of Colorado and Iowa according to the latest...
As if the original Hillary Clinton logo for president 2016 was lame enough. Hillary Clinton for whatever reason decided to release her own logo to all the nerds and...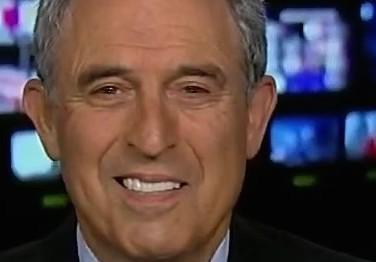 Lanny Davis, the whiny Bill-Hillary Clinton hack who routinely appears on Fox News to spin his Clinton propaganda did a phone interview with Steve Malzberg of Newsmax TV. When Malzberg asked Davis about Hillary Clinton's lie during her CNN...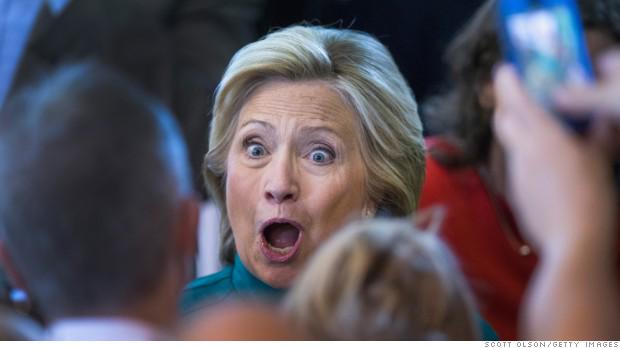 CNN tried their best to do damage control for Hillary Clinton. The pathetic softball interview that featured questions like who is the best Hillary Clinton impersonator on Saturday Night...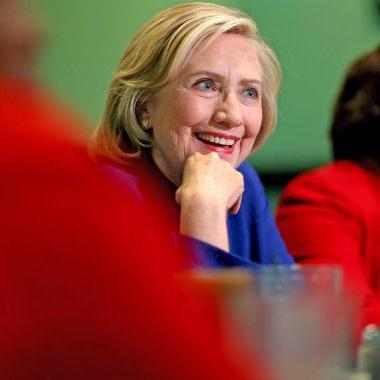 Ariana Grande hates America, licks donuts and is a Hillary Clinton supporter. I guess you have the prototypical Democrat voter for with Ariana Grande. She was supposed to headline...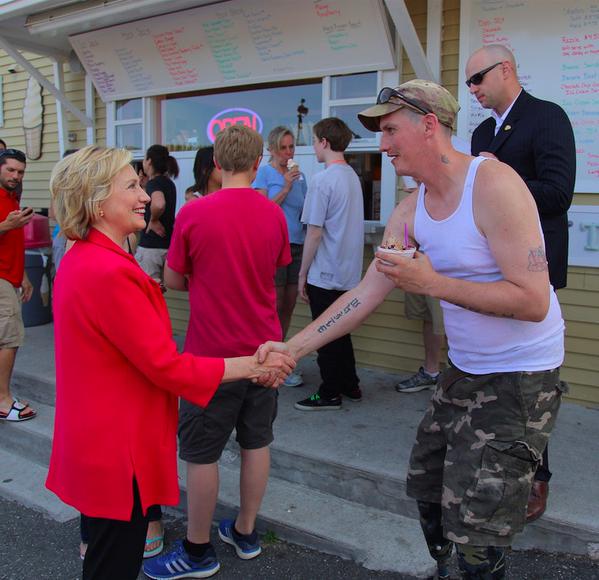 Hillary Clinton white power. Seems as if Hillary Clinton is going back to the Democrat's Robert Byrd KKK roots. Hillary Clinton posted and then deleted a tweet of her shaking hands with a man with 'white' tattooed on his...
We all knew the CNN Brianna Keilar interview with Hillary Clinton today would be nothing but a bunch of softballs. As expected, it was. The only question missing from...