Last night I was surprised, but not shocked that Judy Woodruff didn't ask Hillary Clinton about the Clinton Foundation being subpoenaed. The story came out early in the day...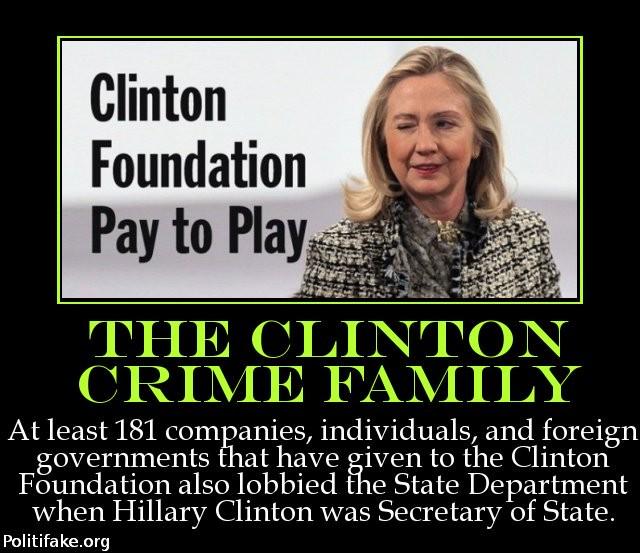 More good news for the Clinton Crime family. Clinton Foundation subpoenaed Investigators with the State Department issued a subpoena to the Bill, Hillary and Chelsea Clinton Foundation last fall...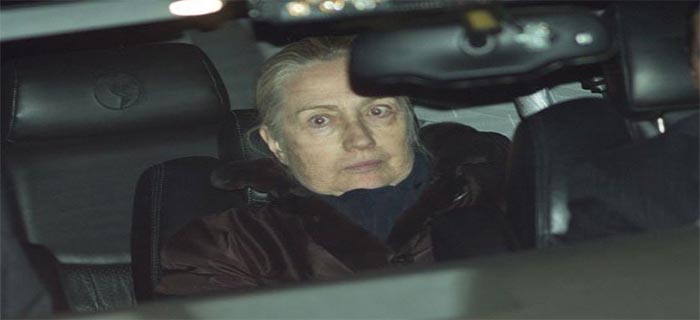 #8230;. At least twelve different e-mail accounts on Hillary Clinton's homebrew, unsecure secret server handled top secret intel. Yes, 12 different accounts. Seems as if Hillary Clinton was running her own G-mail type server or something. At least a...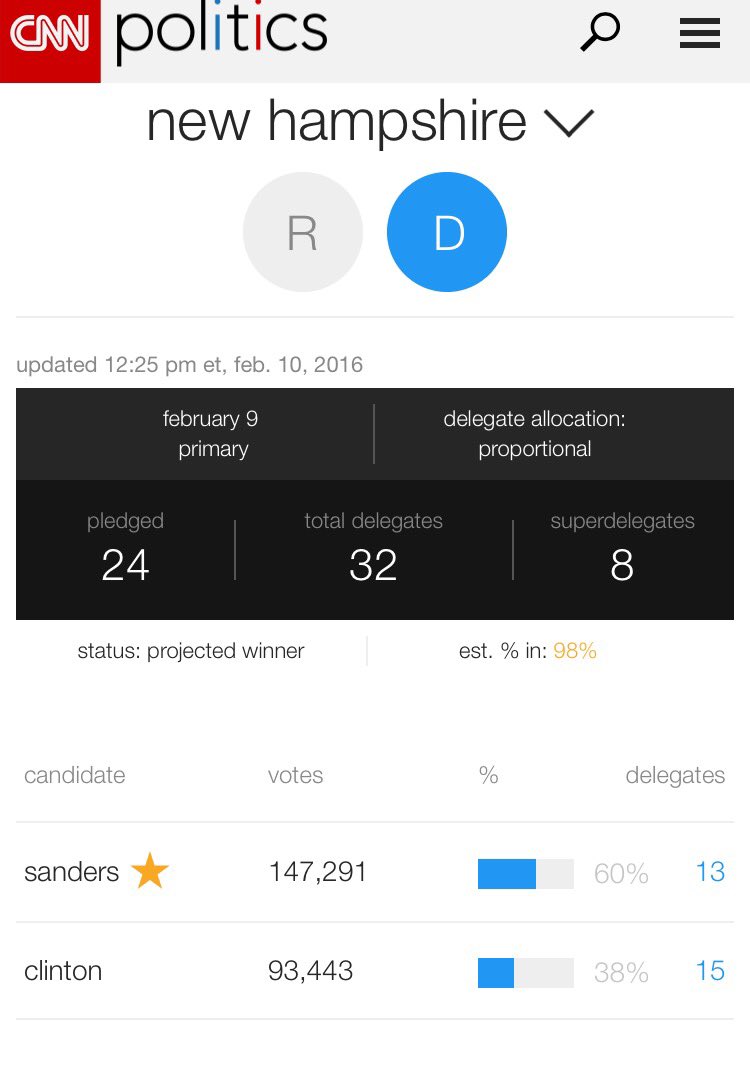 Hillary Clinton got her clocked cleaned last night in New Hampshire. Communist Bernie Sanders beat Hillary Clinton 60% to 38% in an epic ass whooping that has to make...
Looks like Hillary Clinton is already shaking up her campaign. Settle for Hillary appears to be the new Hillary Clinton campaign slogan. Two Pajama Boys directly behind Hillary Clinton...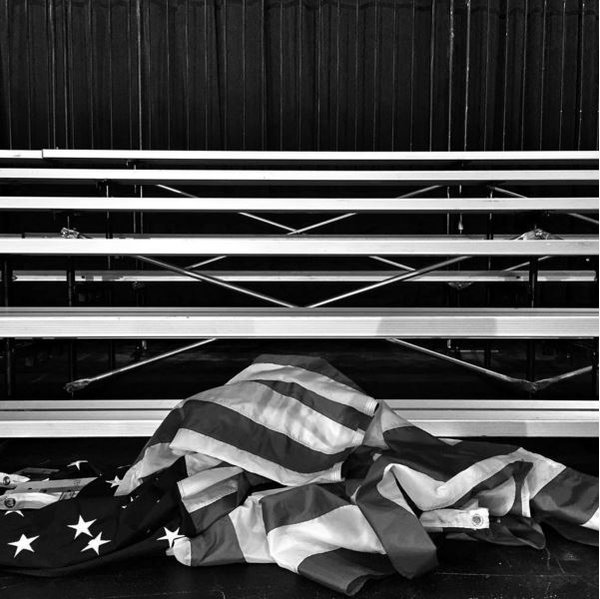 Hillary Clinton has about as much respect or the American flag as Hussein Obama. Check out this American flag laying on the ground in New Hampshire as Hillary Clinton and her 'staff' set up things for an election night...
Bill Clinton really wishes he was married to Hillary Clinton. And who could really blame the fragile old pervert? Bill Clinton: "Sometimes I wish I weren't married to her...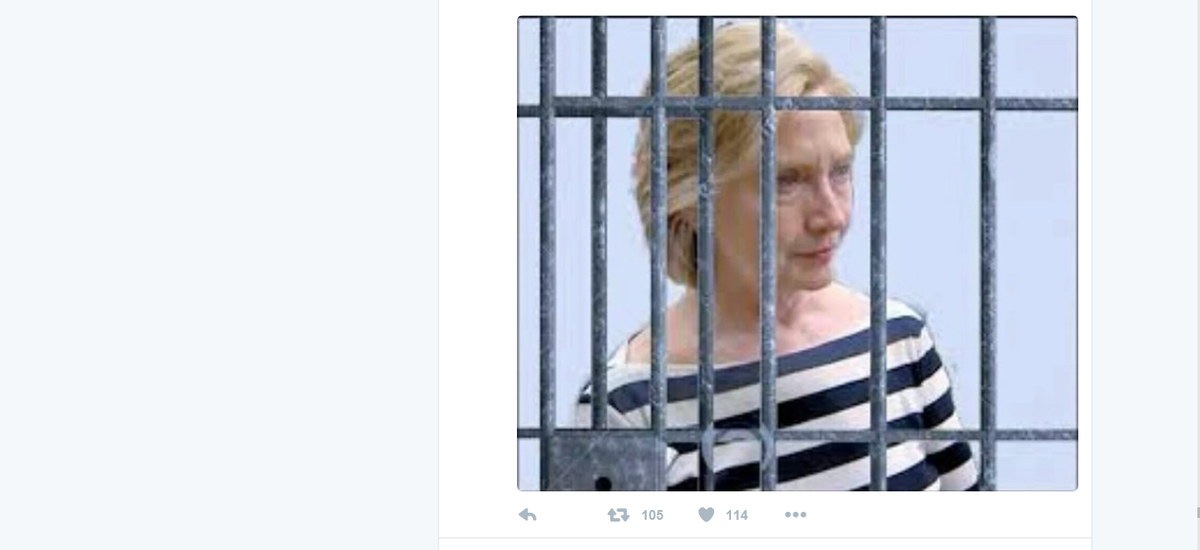 Granny Clinton fall down, big time! The FBI has confirmed an investigation into her emails containing top secret and classified information on her homebrew, unsecure server. Granny Clinton is...
It looks like it's going to be a blood bath in New Hampshire. Bernie Sanders is probably going to be beat Hillary Clinton by double digits. It's gotten so bad for the Clinton Crime Family that a major staff...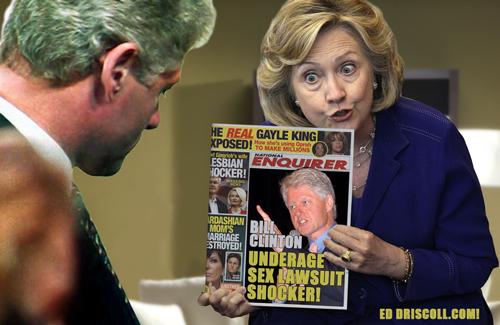 Bill Clinton, an accused rapist called supporters of Bernie Sanders sexist is the irony of all ironies. The Clinton Crime Family is so desperate they've now resorted to pulling...