John McCain completely destroyed new CNN hack Jay Carney. Apparently, Carney hasn't left his position as chief Obama propaganda minister. He will fit in perfectly at Obama licking CNN. Watch the following video of John McCain drinking Carney's milkshake:
John McCain destroys new CNN hack Jay Carney VIDEO
Jay Carney is still a big lying assclown, only paid millions of dollars by CNN instead of by the tax payers. If this is CNN's attempt to try and regain what little credibility they still had, then they got Zuckered!
I'm no fan of Apple. I don't particularly like the iPhone (as I have a Samsung), and their laptops/tablets are overpriced and overrated IMO. Now, Apple may really jump the shark. According to the site MacRumors, Apple is considering adding Jay Carney, the one time Obama propaganda minister and chief liar. If Apple does in fact go ahead and hire Carney for their PR chief position, then they will do irreparable damage to their brand, even among their most loyal users. Wouldn't matter with me though, as after having an Apple Laptop once, with it overheating, and the battery bursting, I'd never buy another Apple product again anyway.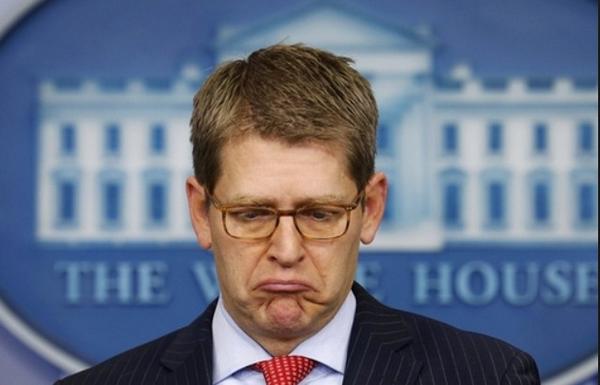 Apple may hire Jay Carney for PR Chief Position
Jay Carney is supposed to step down later this month to spend more time with his Soviet propaganda posters. Today however, Carney is still on the job, and refused to declare the Taliban as terrorists. Instead, we are back to the Obama regime word parsing game as. The Taliban is merely 'enemy combatants.'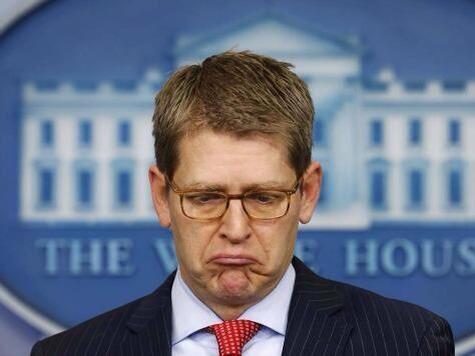 Jay Carney: Taliban aren't terrorists they're enemy combatants
So lets review. The Taliban, despite the beheading and stoning aren't terrorists.
However, this who disagree with Obama on anything are racists, 'teabaggers', terrorists, hostage takers, etc.
"Does the US still regard the Taliban as a terrorist group" Knoller to Carney, Carney answers "We regard the Taliban as an enemy combatant"

— Katie Pavlich (@KatiePavlich) June 2, 2014
Is the Taliban Still Considered a 'Terrorist Group'? Jay Carney Won't Say: As White House pres… http://t.co/AZ5i9ZY75w #twisters #tcot

— The Supreme (@1SupremeGoddess) June 2, 2014
Carney Declines to Call Taliban a 'Terrorist' Group http://t.co/cbBBzwYPtd #tcot

— Right Robot (@RightRobot) June 2, 2014
Jay Carney has resigned as Obama chief propaganda minister and press secretary. Now Carney has more time to spend with his ABC hack wife, and his USSR propaganda posters in his 'modest' home. Josh Earnest will take over as the new Obama propaganda minister.
Jay Carney resigns as Obama press secretary
They are dropping flies in the Obama regime. Earlier in the day Eric Shinseki finally resigned as VA secretary.
UPDATE: Jay Carney resigns; Josh Earnest to be new White House Press Secretary http://t.co/2XJY5HXppU

— NBC News (@NBCNews) May 30, 2014
Jay Carney is resigning to spend more time with Shinseki.

— John Podhoretz (@jpodhoretz) May 30, 2014
LATEBREAKING: White House Press Secretary Jay Carney to resign; will be replaced by deputy John Earnest http://t.co/B07vUirBfN #KSATnews

— KSAT Newsroom (@ksatnews) May 30, 2014
This is why Jay Carney is Obama's press propaganda minister. When asked about when Obama learned about the scandal engulfing the VA which left at least 40 veterans dead, Carney claimed that Obama just heard about it 'recently' from 'news reports'. Problem is, this is complete and utter bullshit. Veterans Affairs officials warned the Obama-Biden transition team in the weeks after the 2008 presidential election that the department shouldn't trust the wait times that its facilities were reporting. Yes, the VA was screwed up under Dubya also, so Obama could claim he 'inherited' the problem from Bush. But while the VA was screwed up under Bush, it's gotten far worse under King Obama.
Carney lies, claims Obama learned about VA scandal from news reports (actually knew six years ago)
After calling the Benghazi e-mails not about Benghazi and making a total ass of himself yesterday, today Jay Carney claims that the recent Benghazi e-mails are some sort of 'conspiracy' by the GOP. Kind of reminds me of Hillary Clinton's 'right-wing conspiracy' right before it was revealed that BJ Clinton did Monica Lewinsky in the oval office. Watch the Jay Carney say the Benghazi e-mails are a GOP conspiracy theory: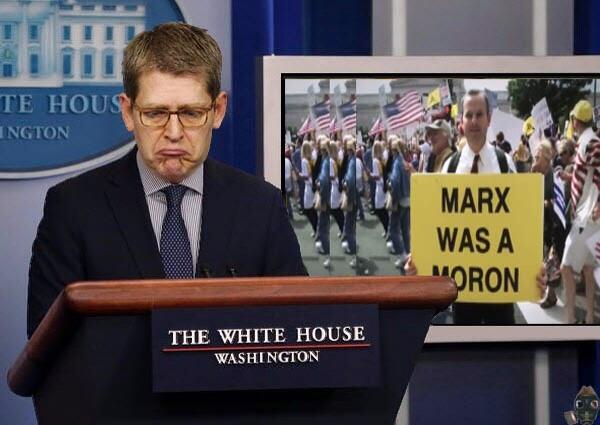 Jay Carney calls Benghazi e-mails a GOP conspiracy (Video)
So is this the best the Obama regime can come up with? Acting like children claiming e-mails titled Benghazi aren't about Benghazi and then calling it a big vast right-wing GOP conspiracy?
Read more
Jay Carney and his ABC hack wife Claire Shipman love Soviet Communism. So much so they decorated their home with Soviet propaganda. If Hillary Clinton doesn't run for president in 2016, Vladimir Putin may be the Democrat's best candidate. they obviously have the Obama/Carney endorsement locked up. Obama's state run media is run like the Soviet media was, so I guess it all makes perfect sense. Don;t worry Ukraine. Obama has your back or something.
This is not a sick joke. Jay Carney, Obama's propaganda minister who is rumored to be leaving his job as press secretary is rumored to be lobbying Obama to become the next U.S. Ambassador to Russia. This is real, if you believe the Obama water carrying rag The Daily Beast. Also, in response to Obama's slap on the wrist to Putin earlier today, Putin plans on sanctioning U.S. Senators like crazy John McCain, Turban Dick Durbin and horndog Robert Menendez.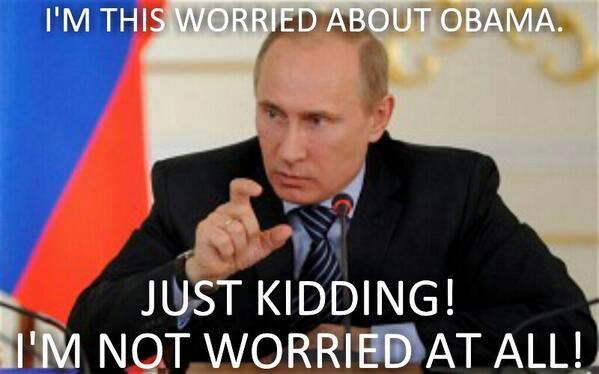 Jay Carney lobbying to become U.S. Ambassador to Moscow, Russia to sanction Senators
One U.S. official who can rest easy is White House Press Secretary Jay Carney, who will not be on Putin's sanctions list. Carney is rumored to be lobbying to replace former Ambassador Mike McFaul as the next U.S. Ambassador to Moscow, who will also not be on the list.
I guess he just can't take the day to day lying anymore. According to the Daily Caller, insiders very close to House White House Press Secretary Jay Carney say he is prepared to leave the Obama regime 'soon.' It can't be soon enough for most Americans. Carney's wife Claire Shipman (a senior correspondent for ABC News.
Poor media lapdogs. They are mad because they can't take their own pictures of Obama to kiss every night they go to sleep. The White House press corps blew up at Obama's propaganda minister Jay Carney over it.
Press corps erupt in protest pver Obama lack of access
Of course, these same press hacks would never talk to Obama the way they do to Carney. They don't like being shut out of Obama's photo op's. Remember when Obama claimed he would be the most transparent president ever? Umm, yea. Sorry lapdogs. Even with your devoted love to Obama, he still just uses you for his own propaganda.