Jay Carney and his ABC hack wife Claire Shipman love Soviet Communism. So much so they decorated their home with Soviet propaganda. If Hillary Clinton doesn't run for president in 2016, Vladimir Putin may be the Democrat's best candidate. they obviously have the Obama/Carney endorsement locked up. Obama's state run media is run like the Soviet media was, so I guess it all makes perfect sense. Don;t worry Ukraine. Obama has your back or something.
This is not a sick joke. Jay Carney, Obama's propaganda minister who is rumored to be leaving his job as press secretary is rumored to be lobbying Obama to become the next U.S. Ambassador to Russia. This is real, if you believe the Obama water carrying rag The Daily Beast. Also, in response to Obama's slap on the wrist to Putin earlier today, Putin plans on sanctioning U.S. Senators like crazy John McCain, Turban Dick Durbin and horndog Robert Menendez.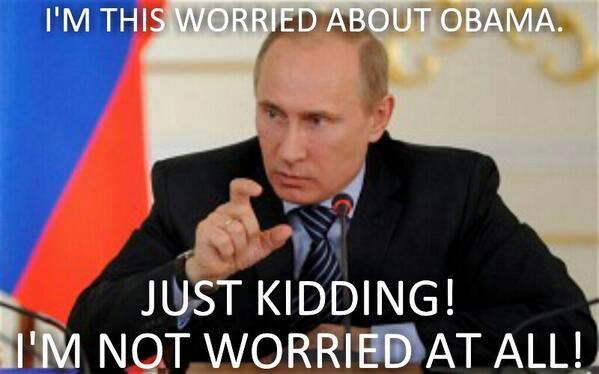 Jay Carney lobbying to become U.S. Ambassador to Moscow, Russia to sanction Senators
One U.S. official who can rest easy is White House Press Secretary Jay Carney, who will not be on Putin's sanctions list. Carney is rumored to be lobbying to replace former Ambassador Mike McFaul as the next U.S. Ambassador to Moscow, who will also not be on the list.
I guess he just can't take the day to day lying anymore. According to the Daily Caller, insiders very close to House White House Press Secretary Jay Carney say he is prepared to leave the Obama regime 'soon.' It can't be soon enough for most Americans. Carney's wife Claire Shipman (a senior correspondent for ABC News.
Poor media lapdogs. They are mad because they can't take their own pictures of Obama to kiss every night they go to sleep. The White House press corps blew up at Obama's propaganda minister Jay Carney over it.
Press corps erupt in protest pver Obama lack of access
Of course, these same press hacks would never talk to Obama the way they do to Carney. They don't like being shut out of Obama's photo op's. Remember when Obama claimed he would be the most transparent president ever? Umm, yea. Sorry lapdogs. Even with your devoted love to Obama, he still just uses you for his own propaganda.
The Obama regime is losing it over the ObamaCARE meltdown. Propaganda minister Jay Carney became so flustered from a question by ABC's Jon Karl, he resorted to sneering, mocking, yelling, and then claiming 'he gives up.'
Watch: Jay Carney meltdown against ABC hack Jon Karl over ObamaCARE lies
Carney knows he can get away with this. While Karl is the White House corrspondent, this story will probably never see the light of day on ABC, or any other channel outside of Fox News.
Read more
First it was David Axelrod, now it's propaganda minister Jay Carney admitting the truth. Not everyone will be able to keep their health care plans if they like their health care plans under ObamaCARE, period.
Jay Carney admits not everyone will be able to keep their health care under ObamaCARE
Last week, Jay Carney ran away from the podium when asked a question by James Rosen about Benghazi. Today, the press hacks were hammering Carney on the failure of the ObamaCARE roll out. As usual, Jay Carney didn't provide any information and eventually waltz off the floor as he was being questioned by a black woman reporter about ObamaCARE. Obviously Jay Carney is a racist.
Jay Carney flees the podium again when asked about ObamaCARE
Carney walked off with his trademark smirk on his face. If these lapdog reporters weren't so tied to Obama, maybe they'd actually report on Obama and Carney's stonewalling. But since they are all so far up Obama's ass, you'll never hear about this in any news reports.
The little weasel Jay Carney didn't like getting Benghazi questions from James Rosen (who was spied on by Obama/Holder DOJ.) Carney in his usual arrogant tone laughed at questions on Benghazi, then got tired of the questions and walked away from the podium.
Coward Jay Carney laughs, walks away from Benghazi questions
I'm so glad Jay Carney and the rest of the Obama regime finds Benghazi funny. I'm sure the victims families who lost loved ones on September 11, 2012 will just chuckle right along with Jay Carney.
Read more
Jay Carney, Obama's official propaganda minister hasn't exactly felt the 'pain' of the government shut down. Carney is still bringing along at least three press office staffers to press briefing session. Believe it or not, two of these hacks are actually listed as 'essential.'
Photo: Carney has at least three press office staff working for him during #shutdown, incl 2 at briefing #essential pic.twitter.com/DzNMxE0fx8

— David Nakamura (@DavidNakamura) October 1, 2013
Jay Carney hasn't cut back on staff during shut down
Press office staffers are 'essential?' Jay Carney isn't 'essential.' Obama has his alphabet networks and CNN to get his propaganda out, he doesn't need Carney or his lackeys.
Ed Henry asked the perfect question to Obama's propaganda minister Jay Carney. Why was Obama so eager to negotiate with Iran and their terrorist regime, but not Republicans on funding the government? It's a great question, but we all know the answer to that. Obama favors Islamic extremists over Americans. As is typical for Jay Carney, he whined and claimed Ed Henry was using 'GOP talking points.'
No, it's a legitimate question that the Obama regime refuses to answer.
Ed Henry to Jay Carney: Why talk to Iran but not House Republicans?
So typical of the Obama regime.
It's official. Not only is the IRS targeting of conservatives and religious groups a 'phony scandal' to Obama, but so are four dead Americans in Benghazi. Jay Carney confirmed that Obama considers both Benghazi and the IRS to be 'phony scandals.'
Asked which "phony scandals" Pres Obama frequently decries, Jay Carney cited Benghazi and the IRS.

— Mark Knoller (@markknoller) July 31, 2013
Here's the latest Obama toy. My little phony:
(pic) Someone should really make this toy of Obama and give the proceeds to his victims… #TCOT pic.twitter.com/POhx3vYdlY

— The Looking Spoon (@TheLookingSpoon) July 31, 2013
Looks like NBC's token 'Republican' Joe Scarborough isn't happy with Obama's propaganda minister Jay Carney. Either that, or Scarborough is hoping his little temper tantrum with Carney will attract a couple more viewers. Jay Carney dismissed the IRS, Benghazi, NSA, and now DHS scandals. Watch the temper tantrum below by Joe Scarborough: