The Clinton's were dead broke. Bless their heart. They struggle so much that Bill BJ Clinton is now smoking $1,000 Gurkha cigars. A box of these expensive Gurkha cigars runs about $25,000.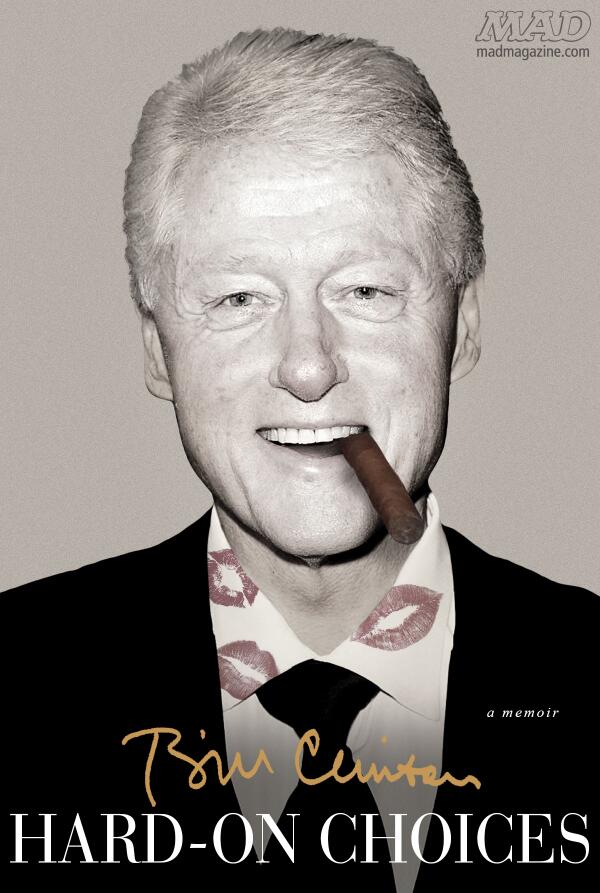 Dead broke! BJ Clinton smoking $1,000 Gurkha cigars
In the first election to test Killary's popularity, it was a wipe-out. Rep. Marjorie Margolies who was running for Congress in Pennsylvania and is a former house Rep. got completely destroyed in the primary. Marjorie Margolies is the mother of Chelsea Clinton's pussy-whipped husband. Despite all the fundraising by the Clintons, the free media love and attention, Margolies barely got 26% of the vote. LOL!
Chelsea Clinton's Mother-in-Law loses primary in Pennsylvania
Chelsea Clinton pregnant. Since the enter Democrat motto is abortion, shouldn't she have one? Do you really want a grandmother Hillary Clinton running in 2016? This outta be one ugly kid if it's not aborted by Chelsea Clinton.
Marc and I are so thrilled to be expecting our first child in the fall! Thank you for all of the kind words!

— Chelsea Clinton (@ChelseaClinton) April 17, 2014
Chelsea Clinton pregnant – Time for an abortion?
Bill Clinton reportedly has made multiple trips to a private island with Clinton fundraiser Jeffrey Epstein that has underage sex slaves. Bill Clinton was identified in lawsuit against Epstein who allegedly had 'regular' orgies at his Caribbean compound. Does anyone else notice a pattern here with Democrats, especially BJ Bill Clinton? Of course no American media would touch this story, this was revealed by the UK Daily Mail. they could have asked Hillary Clinton about BJ's trip to the island with underage sex slaves, but she'd probably just say 'What difference does it make at this point'?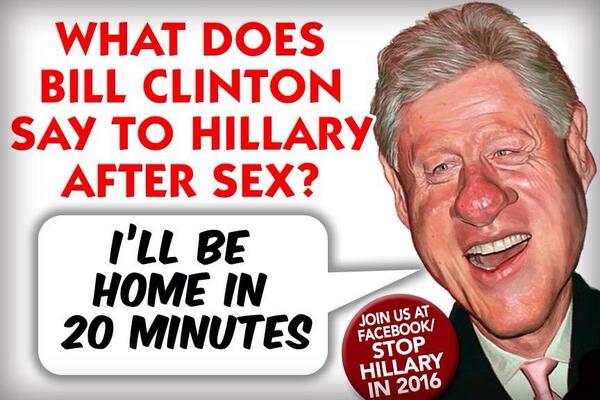 Bill Clinton made multiple trips to fundraiser Jeffrey Epstein private island where underage sex slaves are used
A new lawsuit has revealed the extent of former President Clinton's friendship with a fundraiser who was later jailed for having sex with an underage prostitute.
Bill Clinton's relationship with Jeffrey Epstein, who served time in 2008 for his illegal sexual partners, included up multiple trips to the onetime billionaire's private island in the Caribbean where underage girls were allegedly kept as sex slaves.

Tales of orgies and young girls being shipped to the island, called Little St. James, have been revealed as part of an ongoing lawsuit between Epstein and his former lawyers Scott Rothstein and Bradley Edwards.
It is unclear what the basis of the suit is, but they go on to call witness testimony from some of the frequent guests at Epstein's island to talk about the wild parties that were held there in the early 2000s.
Robert Menendez is probably pissed off he wasn't included in the Clinton-Epstein junkets.
BJ Bill Clinton is like the Energizer Bunny. He keeps going, and going and going. Bill Clinton posed for a picture with two whores from Nevada's Bunny Ranch named Barbie Girl and Ava Adora. They were somehow were invited to Unite4Humanity, a charity event in L.A. this past week. The event also featured the likes of Ron Jeremy. Remember though, it's only Republicans who are conducting the 'war on women.'
According to Barbie Girl's bio page, she specializes in throwing 'de-virginizing' parties. No wonder BJ Bill Clinton aka Slick Willy had such a smile on his face posing for the picture.
Bill Clinton poses with two prostitutes named Barbie Girl and Ava Adora – Image credit TMZ
Maybe Hillary Clinton winning in 2016 isn't so bad afterall. The country is screwed regardless, we don't want any filthy RINOs like Jeb Bush, Mike Huckabee, or Chris Christie. Imagine all the fun we will have watching Bill Clinton getting into 'problems' for four to eight years.
Uh oh. BJ Bill Clinton just bitch-slapped Obama over ObamaCARE. The Clinton/Obama war may be back on. BJ Clinton probably already knows that Obama is going toback Joe Biden for president in 2016 instead of Killary. I don't know who's ego is bigger. Obama or BJ's.
"Even if it takes a change to the law, the president should honor the commitment the federal government made to those people and let them keep what they got."
Bill Clinton slams Obama over ObamaCARE
Can't wait for the leftists to start squealing racism or something.
Read more
Monica Lewinsky sex tape with Bill Clinton that was thought to have been destroyed has been released. In it, you can hear Lewinsky trying to seduce horndog Bill Clinton:
"I could take my clothes off and start… well… I know you wouldn't enjoy that? I hope to see you later and I hope you will follow my script and do what I want."
Bill Clinton, Anthony Weiner, Eliot Spitzer, Bob Filner, John Edwards, any of the Kennedys, David Wu, etc. The real war on women exists, it's just in the media/Democrat party.
A second recording in November 1997 and addressed it to "handsome" according to Radar Online.
Chelsea Clinton only has a job at NBC because of her daddy and mommy's name. Chelsea is such an important reporter for NBC that she's been relegated to interviewed the 'Geico Gecko.' Seriously. Chelsea Clinton has no talent, a face not even made for radio. Essentially, Chelsea is your typical media hack, but with a big last name.
Chelsea Clinton of NBC interviews the Geico Gecko
CHELSEA CLINTON: Getting pigeon-holed is a worry even for a gecko. So he was only too happy to answer our questions. Are you concerned about being typecast?

GECKO: Well, I definitely don't get the hunky leading man roles. Although I could probably get the hunky leading gecko roles.

CLINTON: Have you always had that accent?

GECKO: Sorry, Chelsea, what accent?

CLINTON: After 15 years of selling insurance, this commercial star is looking to branch out.

GECKO: I'm out on the road promoting my new book "You're Only Human." Shameless plug there.

CLINTON: Is there a down side to all this fame?

GECKO: Well, it seems the more famous you are the more likely someone is to dig up your old yearbook photos.
We already knew the Golden Globes was nothing but a leftist crapfest. But since when did the Golden Globes turn into the stained blue dress awards? Slimy BJ Bill Clinton made a 'surprise' appearance at the Golden Globes to brag about the Lincoln movie. You know Abraham Lincoln, the Republican who abolished the Democrat's slavery? Isn't it ironic how a southern Democrat like Clinton would talk about a movie that did away with the Democrat's cherished slavery. Typical Clinton and Hollywood hypocrisy. Mrs. Headache Billary was no where to be found. Don't know if Monica, Gennifer, or Juanita were in the crowd somewhere though.
Read more
Heh. Another subtle jab by BJ Bill Clinton while 'campaigning' for Obama. BJ Clinton said that Mitt Romney is right. Obama hasn't fixed the economy. Looks like Bubba just created another great GOP ad to run in the battleground states.