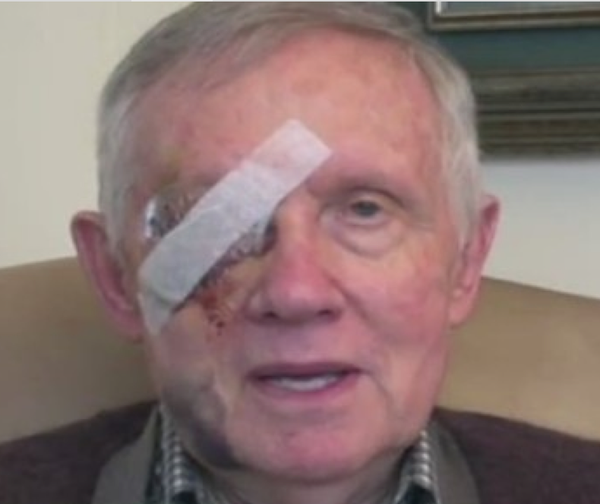 Harry Reid may be blind in one eye, and old as a goat. But apparently he can still us Twitter. And as you would expect from the scumbag that...
So was it Harry Reid's brother Larry who beat the snot out of him? No one believes that exercise equipment BS considering the injuries Dingy Harry Reid sustained. Powerline...
We all know about Menendez corruption and Dr. Melgan. But what about Harry Reid and Melgan? According to Conservative Treehouse (via Breitbart the indictment makes no mention of the additional $100,000 Melgen contributed to the Senate Majority PAC a...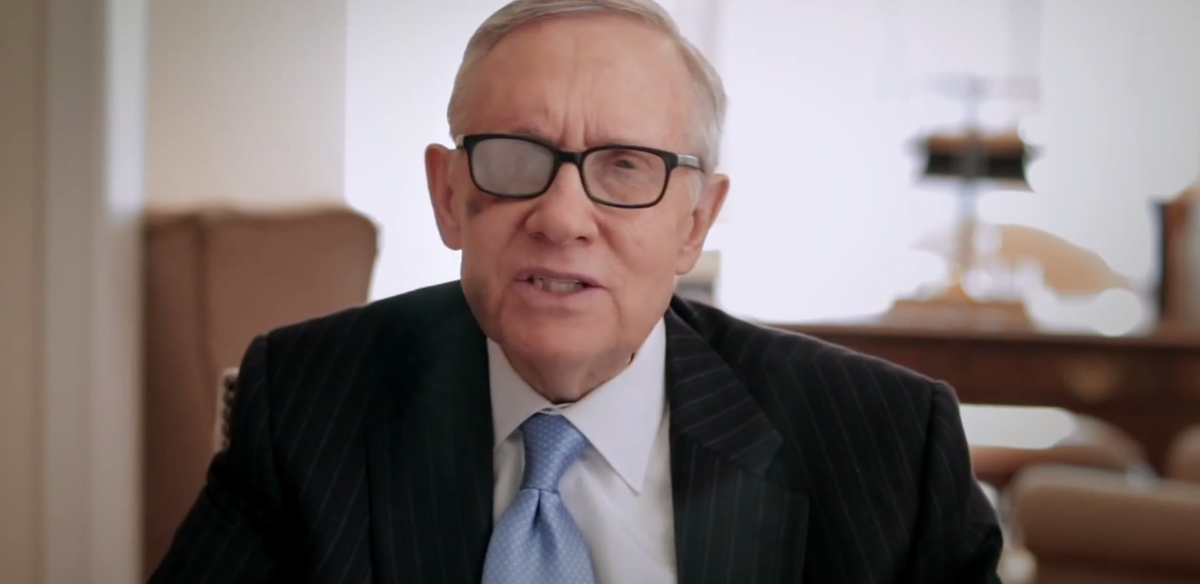 Was Harry Reid beat up by mobsters? Is that the real reason for his eye injury that he blamed on exercise equipment? Harry Reid being beaten up by mobsters...
Harry Reid isn't running for re-election in 2016. Is he rally retiring just to 'spend more time with his family?' Or maybe it's the black and blue eye that...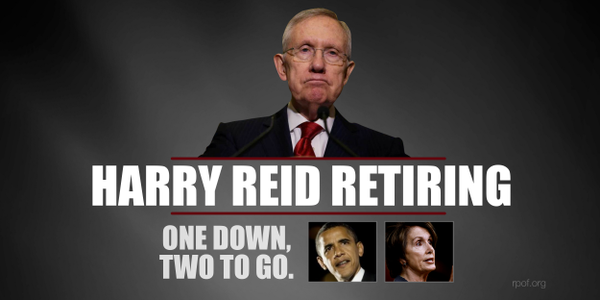 Harry Reid will not run for re-election next year and is retiring. There are a number of reason why the corrupt old codger Democrat is retiring. One of course is that if the GOP puts out a strong candidate...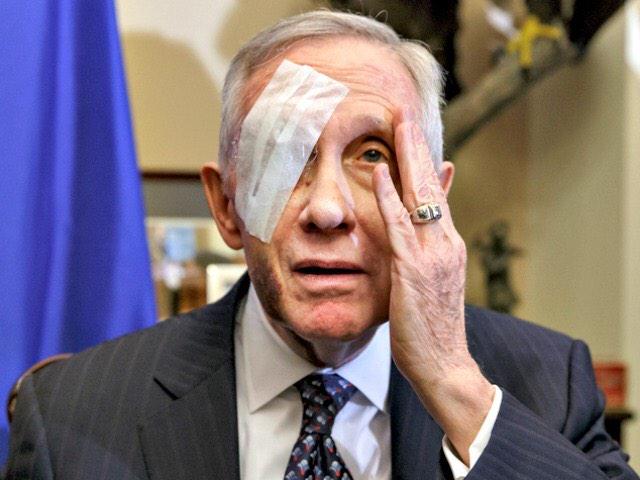 Harry Reid illegally used Senate resources for political purposes (allegedly). The ethics complaints filed against Reid today accusing the crusty old Democrat of a meeting between Reid and his...
Harry Reid has a brother named Larry Reid. Apparently Larry Reid is just as violent as other leftists when it comes to cops. Reports say Larry Reid was arressted...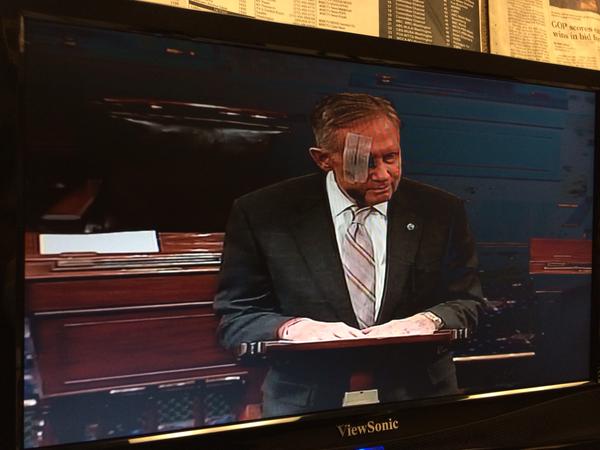 The cyclops is back! Harry Reid even dyed his hair for his embarrassing return to the Senate. This is the first time Dingy Harry Reid the Cyclops has been on Capitol Hill since he got his ass beat by...
Harry Reid used to be a tomato can boxer. So he's used to getting his ass beat. Harry Reid couldn't make it to the start of the 114th Congress,...