Stephen Collins has committed suicide was the rumor on Twitter earlier tonight. Turned out the pedophile has been located, alive and not even in his home when police swarmed his place. Reports of Stephen Collins committing suicide via gun were also false. No gun fire actually occurred.
Stephen Collins commits suicide
Earlier reports were false. Seems the pedophile didn't kill himself.
Collins update: LAPD has located actor Stephen Collins. He is not dead. He was not at the residence http://t.co/ytX6HQJ3Bs

— ABC7 Eyewitness News (@ABC7) October 8, 2014
Now they are saying the gun shot claim was false. This is your media people.
.@LAPDHQ says gunshot report at actor #StephenCollins' #Tarzana home turned out to be false: http://t.co/NQLMKvGdBb. @breakingnews

— CBS Los Angeles (@CBSLA) October 8, 2014
Hollywood leftist Stephen Collins is 'allegedly' a pedophile, according to documents released by TMZ. It shouldn't come as surprise as the 7th Heaven actor is also a big progressive liberal and Obama licking leftist. He's donated to Obama, and tweeted his love for Obama on numerous occasions: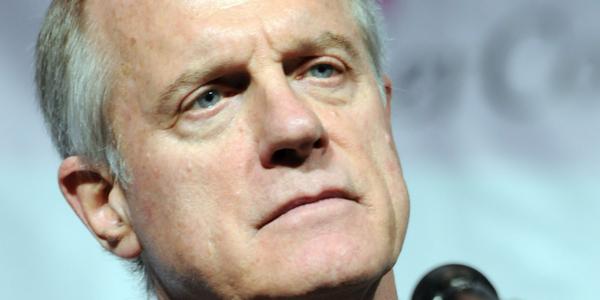 Hollywood leftist Stephen Collins is a pedophile
RT @_D_M_B: @StephenCollins u think Obama has a chance at re-election? How can millions not realize it's the Rep. holding back his efforts?

— Stephen Collins (@StephenCollins) December 5, 2011
Obama 19-Romney 2 RT @annieexoxo: @StephenCollins This may be irrelevant towards what others ask, but what did u think about the debate?

— Stephen Collins (@StephenCollins) October 23, 2012
I love the 1st Lady even more. RT @HuffingtonPost: Michelle Obama wins big against powerful corporate interests http://t.co/sfT37KaL8b

— Stephen Collins (@StephenCollins) February 28, 2014
Collins the pedophile even dissed Fox News' Monica Crowley once on Twitter in a very sexist way:
RT @MonicaCrowley: Scenes outside WhiteHouse look like Obama-directed Astroturf. ALL college kids! >>Ms. Crowley, know when to shut up.

— Stephen Collins (@StephenCollins) May 2, 2011
Pedophile Stephen Collins cited a Huffington Post article to bash Sean Hannity too:
Surprise, surprise… RT @HuffingtonPost: Fox News gets fact-checked and it does NOT end well http://t.co/mhWaJXvlY3

— Stephen Collins (@StephenCollins) October 19, 2013
So as is typical for pedophiles, he loves Obama and is a leftist. They go together so well.
George Zimmerman's parents Robert Zimmerman Sr. and Gladys Zimmerman have filed a lawsuit against fat cow Roseanne Barr for publishing their home address on Twitter nearly two years ago. Legal Insurrection calls Roseanne Barr a comedienne, but I don't ever remember her being in the least bit funny. Robert Zimmerman Sr. and Gladys Zimmerman claim intentional infliction of emotional distress and unspecified damages due to publication of their home address. I don't doubt it. With the way the far left and black race hustler threatened George Zimmerman and the rest of his family, I can only imagine what the parents have been put though. Tom Arnold was smart to dump the cow when he did.
George Zimmerman's parents file lawsuit against Roseanne Barr for publishing their home address on Twitter
Too little, too late Roseanne.
The lawsuit accuses Barr of attempting to incite "a lynch mob to descend" on their home and carry out "vigilante justice."
Read more
OCZARS – anti Obama artwork has popped up all around Beverly Hills and the Los Angeles area prior to the Oscar awards. I guess people in these leftist areas are even getting tired of Obama.
OCZARS – Anti Obama artwork pops up in Beverly Hills and L.A.
And the OSCZAR goes to…..
Obama's Oscar
Wow, today is turning into a great day for ridding American cities of garbage. First it's Piers Morgan, now it's Alec Baldwin who says 'I give up.' He can't take living in New York anymore (probably because of the taxes). Baldwin whines about the papparazzi and camera phones. Does the twit think he's going to escape those if he moves somewhere else?
Alec Baldwin: I give up, I can't take New York anymore
Now this is funny! Jimmy Kimmel who tries to play a comedian on Jimmy Kimmel Live on ABC finally had some humor in his otherwise boring, lame show. He asked his audience members if they signed up for ObamaCARE, and not one person said they did. Either they were too embarassed to admit it, or even the Hollywood liberal snobs who attend a live taping of Kimmel's show think ObamaCARE is a joke.
Nobody in Jimmy Kimmel's audience signed up for ObamaCARE
Jimmy Kimmel asked his audience Tuesday night to raise their hands if they've signed up for Obamacare. No hands went up — at least none visible to the human eye.

"Really?" Kimmel responded, while cracking up. "Well, they claim that more than 3 million people have now signed up on healthcare.gov website. Maybe they have. I don't know."
Read more: http://dailycaller.com/2014/02/19/no-one-in-jimmy-kimmels-audience-says-theyve-signed-up-for-obamacare/#ixzz2tpBStywT
What, Woody Allen is a Hollywood progressive liberal 'alleged' child molester? Those are the accusations from adopted daughter Dylan Farrow who wrote an open letter to Woody Allen bringing up the accusations that he sexually assaulted her. These accusation go all the way back to 1993. Why isn't Woody Allen in jail? Or that's right. He's a rich Hollywood progressive who gets off on things like this and everyone else just looks the other way. Dylan Farrow was Woody Allen's adopted daughter. Woody Allen and Mia Farrow never married, they were just called 'partners' or something between 1980 and 1992. Dylan Farrow first made the allegations against Woody Allen back in 1993, so this isn't something new. Maybe if this story gets covered on The View, Whoopie Goldberg will claim it's not really sexual assault or something.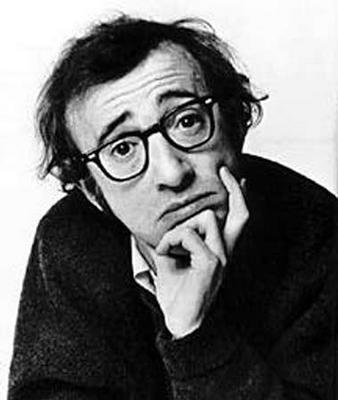 Dylan Farrow writes open letter to Woody Allen – accusing him of sexual assault
Macklemore who is trying to make a name for himself as the new Vanilla Ice or something is not only a big fan of gay marriage, but he's also a 9/11 truther. Yes, the new king of progressive liberal 'entertainers' thinks 9/11 was an inside job. Just like Van Jones, and all those other nut job out there who still think it was one big George W. Bush conspiracy, and not done by Muslim terrorists. Check out this tweet by Macklemore from 2009. It'll probably be deleted soon now that people are noticing it.
911…bush knocked down the towers

— Macklemore (@macklemore) September 18, 2009
Macklemore even made a 'rap' about Bush, Cheney, Iraq back in 2011 before anyone had heard of him and before he could latch on to gay marriage:
Read more
Sniff. Leftist trash Cher has lost faith in government and Obama. Her Messiah has let her down. These days Cher usually spends her time on Twitter bashing conservatives. Now, she doesn't like Obama. No wonder Sonny divorced her ass. She's been nothing since the 1970s anyway.
I Wanted 2 share a Sad feeling.When I Was Young,WE DIDNT TRUST GOV.Later,I Had HOPE Now I know not 2 hope& may never trust in it again Joe

— Cher (@cher) January 16, 2014
Oprah Winfrey, evem with all her money, race hustling, and sucking up to Michelle Obama wasn't enough to get an Oscar nomination. Also snubbed were Tom Hanks, Robert Redford (who I didn't even know was still alive) and Emma Thompson. Now how long before the racial grievance industry CEOs Sharpton and Jackson start yelling racism for Oprah's Oscar snub?
Read more