Elijah Blue Allman has apologized for his mother Cher's disgusting language towards Sarah Palin, such as Cher calling her a cunt (as if she should talk.) Elijah Blue unlike Cher's 'other son' Chaz Bono at least had the decency to say something while 'Chaz' has no comments about his mother's toilet mouth.
@SarahPalinUSA @bristolsblog @ChuckHeathJr I'd like to apologize to the Palin Family for the ugly remarks #bothsidesoftheaislepeace&love

— Elijah Blue (@eliasblau) December 3, 2013
Chuck Health who is Sarah Palin's brother as well as Bristol Palin were included in Elijah Blue's apology. I don't know what Blue's ideology is, but this was totally a class move by him to apologize for his mother's potty mouth. Well done.
The ratings for Alec Baldwin's 'Up Late' show on MSNBC have been a disaster. So after Baldwin hurled his homophobic slurs, this was the perfect chance for NBC to fix their multi million dollar mistake and dump the crazy one. What does NBC do for Baldwin's homophobic slurs? They give him a slap on the wrist and suspend his show for two weeks. That amounts to just two shows since he's only on Friday. The progressive liberal Democrat Alec Baldwin posted this pathetic apology on MSNBC after the truth came out about his homophobic slur (despite his attempts to deny he did):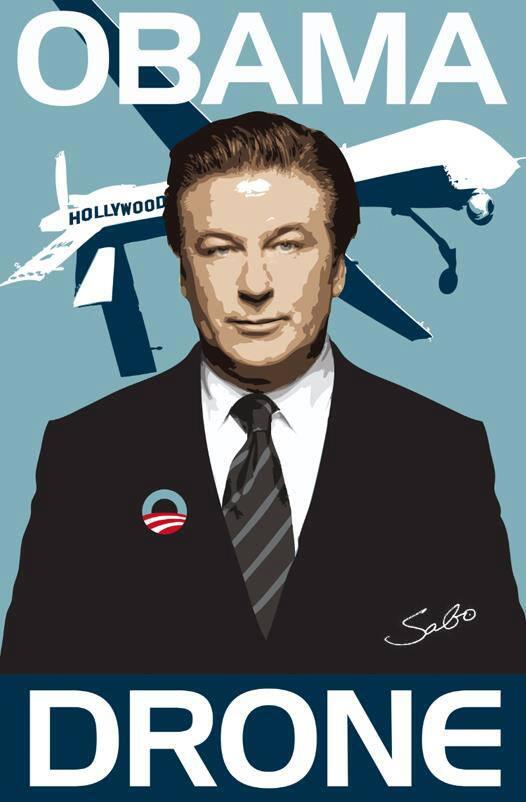 MSNBC suspends Alec Baldwin Up Late two weeks
I would like to address the comments I made this past week.

I did not intend to hurt or offend anyone with my choice of words, but clearly I have – and for that I am deeply sorry. Words are important. I understand that, and will choose mine with great care going forward. What I said and did this week, as I was trying to protect my family, was offensive and unacceptable. Behavior like this undermines hard-fought rights that I vigorously support. I understand "Up Late" will be taken off the schedule for tonight and next week.

I want to apologize to my loyal fans and to my colleagues at msnbc – both for my actions and for distracting from their good work. Again, please accept my apology.
The apology is good enough for NBC to keep this nut job. It's probably good enough for the various leftists gay rights groups simply because, he's a radical progressive liberal Democrat. Now it's time for Baldwin to issue another empty apology. This time, to Fox 5 reporter Linda Schmidt.
Alec Baldwin showed his manliness today. Baldwin confronted Fox 5 reporter Linda Schmidt and demanded an apology from her. He falsely accusing Linda Schmidt of almost hitting his wife with a microphone. Baldwin proceeded to yell at and hurl profanities at Linda Schmidt. Yesterday Alec Baldwin was video taped yelling 'allegedly' a homophobic slur, calling a photographer 'allegedly' a cocksucking fag. Baldwin claims he said fathead instead of fag. Today, Alec Baldwin decided to berate a female reporter Linda Schmidt and crash his Mercedes SUV into another car. Watch the car crash of a man below:
NBC's Alec Baldwin verbally assaults female reporter, crashes car (Video)
Alec Baldwin, spokesman for Capital One, and paid millions of dollars by NBC. He even has his left wing propaganda show 'Up Late' that nobody watches on MSNBC. I bet it was a helluva show tonight. What's in your wallet? I hope a lot of cash for whomever's car Alec Baldwin hit with his Mercedes SUV.
The crazy Alec Baldwin had yet another one of his homophobe meltdown, chasing down a photographer, screaming profanities and calling the person a 'cocksucking fag.' Who gets rewarded for being a violent homophobe? If you're Alec Baldwin, you get paid millions of dollars from NBC and are even given a left wing propaganda show on MSNBC.
Oh yea, and Capital One stills pays Alec Baldwin millions of dollars to be their spokesman too. Captial One is apparently cool with their spokesman yelling cocksucking fag at people.
NBC's Alec Baldwin yells cocksucking fag at photographer
Baldwin claims that he didn't yell faggot, but instead 'fathead.'
Acoustic analysis proves the word is fathead. Fathead.

— ABFoundation (@ABFalecbaldwin) November 14, 2013
The audio is kind of hard to hear. You can judge for yourself.
Update: Looks like toxic little queen Alec Baldwin deleted his tweet claiming he yelled fathead. Hmm..
Read more
Kevin Spacey a leftist Hollywood hack decided to either make a political statement, or promote the House of Cards logo at the Emmys tonight with an upside down flag pin.
Leftist hack Kevin Spacey upside-down flag pin used to promote House of Cards logo
The promotion of the House of Cards logo is the main idea on Twitter as to why spaced out Spacey wore the flag pin upside down. This is the House of Cards logo: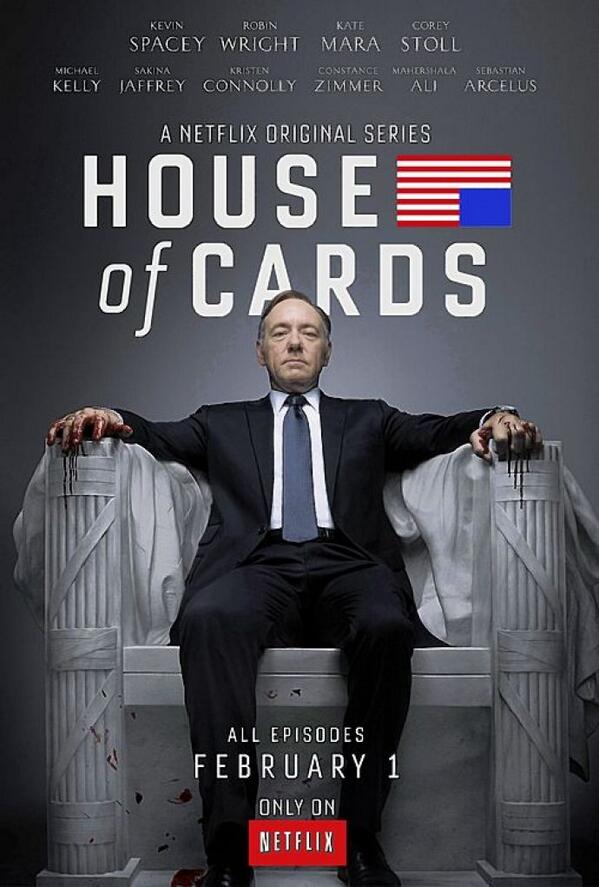 House of Cards logo
Being that Spacey is such a leftist hack, some wondered if he was publicly dissing a country that made him a very rich, yet talent-less hack. You can judge for yourself, but the logo promotion seems legit. Still, it's a very cheesy way to promote a film, but that's just what Hollywood leftists do.
Alec Baldwin is a new daddy, and got a show on MSNBC this coming fall. Yet nothing seems to have changed for the violent leftist as Baldwin and a photographer each admitted to pushing and shoving each other. Here's an example:
New NBC host Alec Baldwin attacks photographer again – Image credit TMZ
Both Alec Baldwin and the photographer decided to walk away from the situation and not pursuing charges.
Read more
Ho Le Fuk! I never knew Michael Moore was married. What did Kathleen Glynn see in that fat pig? Just dollar signs? After 21 years Michael Moore and producer wife Kathleen Glynn are getting a divorce. I hope she takes him for everything he's got, except his fat. The two Flint Michigan leftist for the '99%':
The couple owned a home, valued at $1.2 million, on the state's scenic Torch Lake. They married in 1991 in Flint, Moore's hometown. He chronicled the automotive city's woes in his 1989 documentary Roger & Me, the first of of nine films. He is also the author of eight books.
Dionne Warwick and her nostrils has announced via Twitter that she is boycott Florida over the George Zimmerman verdict. Nostrils Warwick joins Stevie Wonders as washed up entertainers who will no longer perform in Florida because of the verdict. Do these washed up hacks realize that it isn't the 70s r 80s anymore and that no one cares about them?
My dear friend Stevie Wonder has decided to boycott Florida until they abolish its Stand Your Ground gun law. I am joining you, my friend.

— Dionne Warwick (@_DionneWarwick) July 18, 2013
Toni Braxton – another black hack who makes millions of dollars from Americans with her annoying screechy voices is 'embarrassed' to be an American. She's embarrassed because of the verdict in the George Zimmerman case.
Today I am embarrassed to be an American…my heart goes out to the Martin family.

— Toni Braxton (@tonibraxton) July 14, 2013
I wonder if Toni Braxton had the same reaction when OJ was acquitted? I highly doubt it.
Read more
So much for Alec Baldwin quitting Twitter (again.) The homophobic left wing hack is back on Twitter with the alias @ABFalecbaldwin. If you look at his Twitter feed, you will notice that not one of his threatening, or homophobic tweets are still there. After getting a pass from the corrupt left wing media, Alec Baldwin hopes that his latest meltdown will just fade-away, and most people will never hear. Sorry Alec, your homophobic and threatening tweets will never go away. What's in your Twitter feed?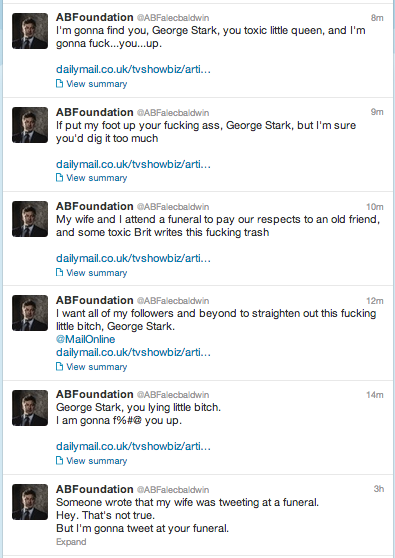 Alec Baldwin back on Twitter with homophobic tweets
The new Capital One Venture card is already rumored to be getting a new design:
Capital One Alec Baldwin
Capital One spokesman Alec Baldwin threatened a reporter named George Stark and called him a 'toxic little queen' on Twitter. Baldwin also said in his tweet he is going to find Stark and 'fuck him up.' Like a typical left wing idiot, Alec Baldwin decided to close down his twitter account (for now) in hopes that the 'toxic little queen' and threats to George Stark wouldn't get out. What's in your twitter feed?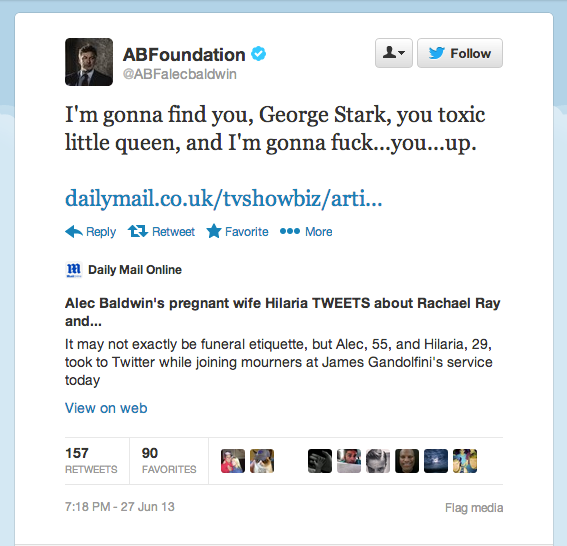 Capital One spokesman Alec Baldwin threatens to 'fuck up' 'toxic little queen' George Stark
Sorry for you Alec Baldwin, but it ain't going away. It's amazing to me that Paula Deen (who I don't care for anyway) can get all the backlash she gets for using a racial slur 20 or 30 years ago, yet Alec Baldwin can routinely threaten people and Capital One still keeps this nut!
Read more
Adam Levine isn't much of a fan of America. On 'The Voice' he could be heard on a hot-mic screeching 'I hate this country.' Who the hell is Adam Levine anyway? He's some tattooed freakazoid, but other than that I have no idea why he is on a TV show. I know Levine is a leftist as he's going on many disgusting rants against conservatives and this country on Twitter before. He's got a ton of followers on Twitter, so I must be missing something about Adam leave and why he hate's this country. Only in America could some freak like Adam Levine be paid millions to appear on a lame show like 'The Voice' and spew his anti-American propaganda.
Adam Levine on The Voice – I hate this country (Video)