It begins. Obama's big amnesty via executive order will go full blown after the mid-term elections. But according to Breitbart, actions are already begining for Obama's executive order amnesty. The Obama regime, with no fanfare from the media has quietly begun by preparing to issue millions of work authorization permits, suggesting the implementation of a large-scale executive amnesty may have already begun.
Obama executive order amnesty begins with new IDs
Three teens were killed and a young driver is charged with driving under the influence after a violent crash in Lawrence Township early Thursday. Two of his friends died instantly when the car, driven by Luis Delcid-Cardona, slammed into the back of a tractor trailer. A third passenger died this afternoon. The victims who died 'allegedly' because of Luis Delcid-Cardona, the Guatemalan illegal were: Samantha Belliveau, Nicole Rodriguez, Jonathan Rivas killed. At most, the illegal may get 30 years in jail. Recently, Delcid-Cardona was ordered held in the United States for trial regardless of a recent deportation ruling. In August however, an immigration judge ordered the Guatemalan shipped back to his country.
Samantha Belliveau, Nicole Rodriguez, Jonathan Rivas killed by illegal Guatemalan
While most of the country is focused on Ebola, lets not forget about Enterovirus 68. This diseased, spread by illegals invading the southern border started popping up first in the mid-west after Obama stared dumping illegals there. Now, Enterovirus 68 is in basically every state, just like the illegals Obama has dumped, and is now causing paralysis and even death. Click on Detroit (via Gateway Pundit) has the sad story of 10 year old Rhode Island girl who recently died from the Enterovirus. Several other children who tested positive for the virus are limb weakness and paralysis have also tested positive for the virus. Of course, Obama's CDC is trying to downplay this, claiming there is no link between Enterovirus 68 and paralysis. Yea, BS.
Enterovirus 68, spread by illegals causing death and paralysis
The blood bucket challenge is just the latest left wing charade to support Hamas. Just days before the holiest day of the Jewish calender of Yom Kippur, Jew hating leftists like copied Ohio State's Megan Marzec and did the 'blood bucket challenge' at Yad Vashem, the Holocaust Memorial and Museum in Jerusalem. The group calls themselves 'Jews against Genocide'. Now, it isn't bad enough that they had to copy the pitiful Ohio leftist Megan Marzec with the blood bucket challenge, and mock the ALS Ice Bucket challenge right? But these left wing nut jobs have to do it during the period of Rosh Hashana and Yom Kippur too. Really classy leftists. As usual, the media is no where to be found covering this latest example of leftist antisemitism and terror sympathizing.

Jew hating perform blood bucket challenge at Yad Vashem
Did I miss the passage of the Dream Act or amnesty? Illegals are now being allowed to serve in the military according to USA Today. A new military program, unannounced by the media called the Military Accessions in the National Interest, or MAVNI will allow these illegals into the military.
WTF? Illegals allowed to join the military
Man, I kind of wish Scotland would have voted for Independence. At least they wouldn't be linked to a wimp like David Cameron who will hold talks with Iran's Hassan Rouhani and beg his permission for help in going after ISIS. The Brits and Europeans are still nothing but a bunch of wimps and cowards. If David Cameron is the best thing the UK could come up with to represent 'conservatives' then you should just stick to the Labour Party. Oh, and he looks like Piers Morgan too.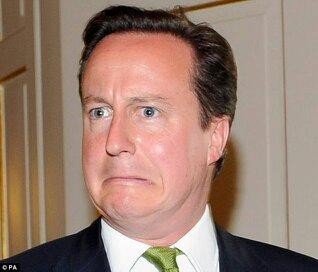 UK PM David Cameron to beg Iran for support with ISIS
Iran President Hassan Rouhani has called last night's USA bombing ISIS in Syria 'illegal'. Remember, this is the same Rouhani, and the same Mullah controlled Iran that Obama and Lurch Kerry want to partner with the go after ISIS. Hey Rouhani and Iran. GFYS. Apparently, Rouhani is under the assumption that we need his permission from Syria to carry out air strikes in Syria against ISIS terrorists. Again, Rouhani, and Iran, GYFS.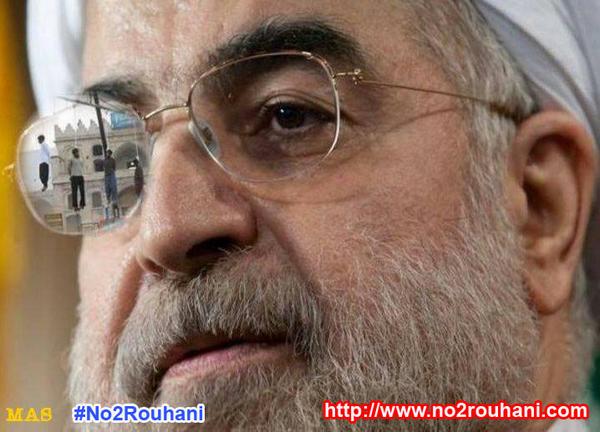 Iran President Rouhani: USA bombing of Syria illegal
#BreakingNews Rouhani: Syria strikes illegal, not coordinated with Damascus http://t.co/pVeg9RfwJv

— Israel News (@IsraelNewsNow) September 23, 2014
Let's get something else straight Hassan Rouhani. If we ever get a president here who isn't too chickenship to go after ALL terrorists, we wouldn't need permission to bomb the hell out of IRan and take you and the Mullahs out either. You got that?
The so called 'mystery' virus, or enterovirus D68 which started affecting America just as the illegals invade the border has now spread from the Midwest to California.
Diseased illegals now spread enterovirus D68 to California
So in order to become Miss America, you need experience at Planned Parenthood like Kira Kazantsev now? Suddenly, her LinkedIn profile disappeared, but Live Action Network got a screenshot of her profile in which Kira Kazantsev mentions that she worked as an 'education intern' for a couple months in 2013. Kira Kazantsev even worked as an intern for far left progressive liberal extremist Democrat Senator Kirsten Gillibrand, a pro-abortion hack.
.

Miss America, Kira Kazantsev worked at Planned Parenthood
Anyone who thinks that the Clintons are somehow pro-Israel are probably the same stupid people who think Hussein Obama is pro-Israel. The media didn't catch this (as usual), but Bill Clinton was caught on video trashing Bibi Netanyahu at Harkin Steak Fry yesterday in Iowa.
Via Yid with Lid:
At the end of Sunday's Tom Harkin Iowa Steak Fry Bill Clinton was recorded bashing Bibi Netanyahu, agreeing that the prime minister was "not the man" to make peace with Palestinians. At the very end of the 3 Hour 15 minute C-Span coverage, the former President had an impromptu conversation with pro-Palestinian activists.

If we don't force him to have peace, we won't have peace … Netanyahu is not the guy," the activist told the ex-president. I agree with that," Bubba clearly replied, apparently unaware his remarks were being recorded. Then he bragged about getting Ehud Barack to give Arafat everything he wanted including Jerusalem.