Daniel Tergrman a 4 year old boy is the latest casualty of terrorist Hamas rockets fired at a UNRWA school. Of course, there has been no condemnation from Obama, Kerry or the UN who are so quick to condemn Israel when Hamas uses human shields to bring up their causalities. Again, the double standard here irritates the hell out of me. Pray for the family of Daniel Tergrman.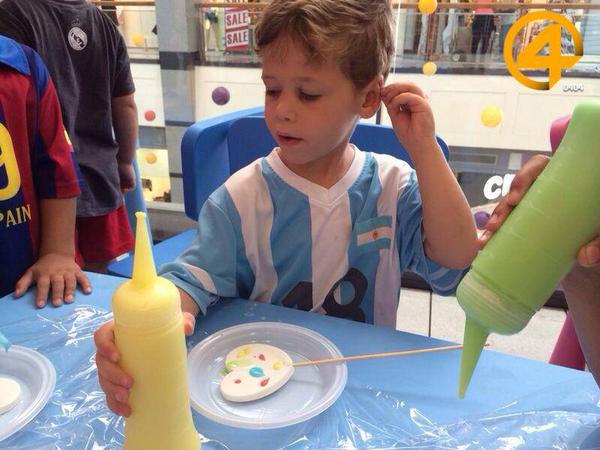 Daniel Tergrman – 4 year old killed by Hamas rocket at UNRWA school
Reports are the mortar that killed this 4 year old child, Daniel Tergrman, was fired from UNRWA SCHOOL! #hamas #tcot pic.twitter.com/nIA3K6IFAj

— Boondock Saint (@The13th_Ghost) August 22, 2014
#Israel: We have changed our image. We remember #Daniel #Tergrman. May he rest in peace.

— The Israel Company ✡ (@israel_flash) August 22, 2014
Daniel Tergrman. Z'L' 4 años Bendita sea su Memoria

— Spain for Israel (@spain4israel) August 22, 2014
Illegal aliens are now starting to set fires at La Copa Ranch in Texas. Remember Obama's illegal alien border invaders? That story has kind of dropped off the radar while Ferguson and ISIS dominate the news headlines. But illegals are still invading our southern border and doing damage.
Illegal aliens start fire at La Copa Ranch Texas
HOUSTON, Texas — A group of illegal aliens and their smuggler started a massive grass fire on a ranch in South Texas after being pursued by agents from the U.S. Border Patrol. The fire began at the end of a chase when the car carrying the illegal aliens left the roadway in what is known as a bailout. The car came to a stop on some dry grass and caught fire from the heat of the exhaust system as the occupants scattered into the brush.
The fire began on the La Copa Ranch which is located just south of the U.S. Border Patrol's Falfurrias Checkpoint. This is an area known for illegal immigrants being smuggled to be dropped off to sneak around the checkpoint. Border Patrol agents were pursuing three suspicious vehicles in the southbound lane of Highway 281 when one of the vehicles left the roadway and got stuck in the soft sand according to Brooks County Sheriff's Deputy Elias Pompa. "The tall grass in the area had recently been cut," Pompa said. "It was very dry and quickly caught fire."
Not only are black race hustlers trying to get people fired up in Ferguson, but so to are anti-Semite, Jew/Israel blacks as well. For some reason, the Palestinian flag made it's debut yesterday in Ferguson. What does Palestine have to do with Ferguson? Did the Jews do the riots? Or maybe the Jews caused the cop to shoot Michael Brown. Oh wait, I know! The Jews caused Michael Brown to steal $50 worth of cigars from a liquor store before being by the cops. Darn you Zionists!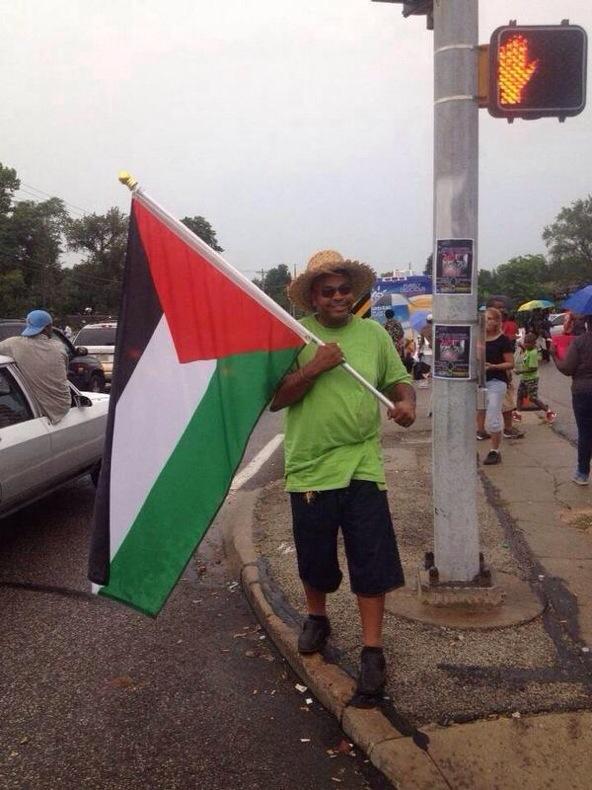 Palestinian flag waving in Ferguson – The Jews did the riots?
Even though hundreds of illegals are still invading our border daily, another big wave of 30,000 or more is expected in September or October according to the Washington Examiner.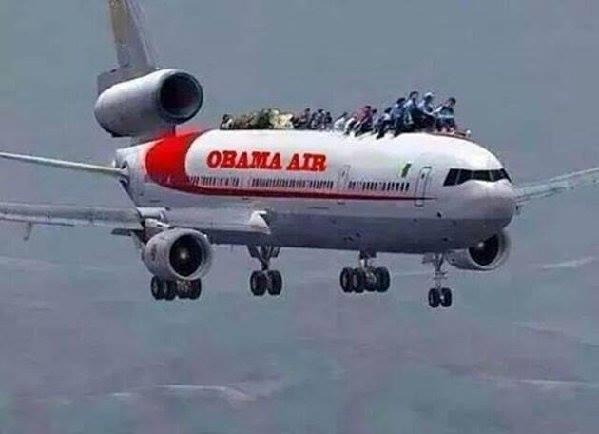 Illegal immigrant wave of 30,000+ coming in September
Obama is sprinkling illegal aliens all over the place. Besides the actual 50 states, Obama has even shipped some to the US Virgin Islands and Puerto Rico.
Obama released 7,173 illegals in July
The federal government released 7,173 more illegal immigrant juveniles into the United States from July 7 to July 31st, according to updated data from the Office of Refugee Resettlement.
During those three weeks, Alabama received 108 more illegal immigrants; California,, 759; Florida 628; Georgia, 258; Louisiana, 204; North Carolina, 373; New Jersey, 237; New York, 897; Texas, 1,000.
The federal government has now released 37,477 illegal immigrant juveniles detained at the U.S.-Mexico border this year. They had released 30,304 as of July 7.
Here is a state by state (and US Terroirty) breakdown of where illegals have been dumped:
Update: the cease-fire is five days or 120 hours.
I don't understand this one. Israel and Hamas have extended their cease-fire for another 72 hours, despite Hamas firing rockets into Israel just two hours before the original 72 hour cease-fire was set to expire. Obviously Benjamin Netanyahu knows a lot more than I do to agree to this cease-fire. I would like to see Israel just wipe Hamas off the map already and be done with those terrorists.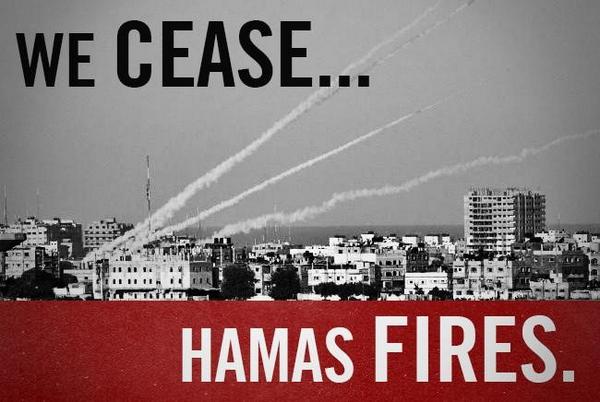 Despite Hamas firing rockets at Israel cease-fire extended 72 hours
#Hamas agrees to extend cease-fire with #Israel http://t.co/nXRppAxfOV pic.twitter.com/pGbpLLQ5eR

— Al Arabiya English (@AlArabiya_Eng) August 13, 2014
#BreakingNews Egyptian sources: Israel, Palestinians agree to exted ceasefire by 72 hours http://t.co/2mVBjYJM00

— Israel News (@IsraelNewsNow) August 13, 2014
Israel and Palestinian factions agree to extend ceasefire: Palestinian official. http://t.co/x1a8HmSuXw

— Reuters Top News (@Reuters) August 13, 2014
For the third time in a row, during a cease-fire, Hamas terrorists have fired two rockets into Israel, two hours before the cease-fire was set to expire. Despite all the corrupt American media reports about Hamas working with Egypt on a 'peace deal' with Israel, Hamas shows yet again they have no real interest in peace. As I've said on numerous occasions on this blog, it's time for Israel to quit playing around with Hamas, and destroy them completely once and for all. If the corrupt American left, and European trash don't like that, then that's their problem, not Israel's.
BREAKING: Israeli police say rocket lands in Israel 2 hours before end of Gaza war temporary cease-fire.

— The Associated Press (@AP) August 13, 2014
Confirmed #Gaza terrorists launched rocket at #Israel 2 hours before end of ceasefire. No injuries reported.

— Peter Lerner (@LTCPeterLerner) August 13, 2014
Israeli police say rocket lands in Israel 2 hours before end of Gaza war temporary cease-fire – @AP http://t.co/QCjvqs1nSo

— Breaking News (@BreakingNews) August 13, 2014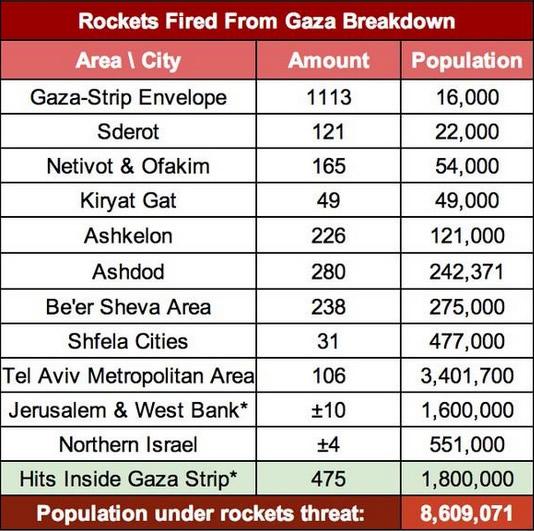 Hamas fires rockets into Israel before cease-fire expires (again)
Meet Juan Garcia Ahuezoteco. He is a 23 year old 'dreamer' who is in this country illegally. Apparently, Juan Garcia Ahuezoteco. is so afraid of being deported, he sped off in a Dodge Durango, reaching speeds of up to 100mph. He also 'allegedly' ran in to a Honda Accord, killing four Americans. Two passengers in the Dodge Durango were also killed. It's not known if they were in this country legally. Ahuezoteco's girlfriend, who is knocked up with an anchor baby spoke to him during the police chase.
Illegal alien 'afraid of being deported' kills six in car wreck in Texas
Yet another one of Obama's 'Dreamers' aka illegals invading this country for amnesty has been charged in the murder of another American. Meet Cristian Alexander Zamora. He's from El Salvador, and was in this country illegally when he 'allegedly' used a machete and a baseball bat to murder a 16-year-old Texas high school student. As usual, the local Houston media reporting on this story leave out the fact that Cristian Alexander Zamora is in this country illegally. We wouldn't want to derail amnesty now would we?
Illegal from El Salvador Cristian Alexander Zamora allegedly kills boy with machete
Obama's 'innocent children and 'dreamers' are at it again. Four illegals, who 'allegedly' kidnapped a woman and held her for ransom in Los Angeles are all illegal aliens from Mexico. One of them Francisco Inacua, has been deported three different times already. The other illegals are Rocia Inacua, Uziel Cuevas and Judith Maldonado. All four of these illegals have pleaded not guilty to the kidnapping charges. It is also reported by Breitbart news that the woman who was 'allegedly' kidnapped by these illegals was kept without food and water for two days.
Four illegals kidnap woman in Los Angeles