And so it begins. With executive amnesty coming shortly after next week's election, Obama is already considering cutting deportation of illegals according to the Wall Street Journal.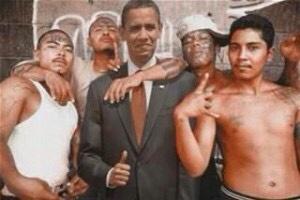 Obama to cut deportations of illegals
The White House is considering two central requirements in deciding which of the nation's 11 million illegal immigrants would gain protections through an expected executive action: a minimum length of time in the U.S., and a person's family ties to others in the country, said people familiar with the administration's thinking.

Those requirements, depending on how broadly they are drawn, could offer protection to between one million and four million people in the country illegally.

The deliberations follow President Barack Obama 's promise to act to change the immigration system, after legislation overhauling immigration law died in Congress.

Republicans have protested that Mr. Obama would overstep his authority by acting alone. Several Democratic candidates in tight races also have complained, and last month the president canceled plans to announce the changes before the election.
Norman Siegel, the attorney retained by Kaci Hickox was an official guest at White House State Dinner in February. Also, according to Freedom Outpost, Norman Siegel partnered with none other than race-baiter supreme Al Sharpton in opposition to the New York state proposal to implement a DNA database of felons.
As far as Kaci Hickox and her ties to the Obama CDC, it seems she was an official CDC Epidemic Intelligence Service (EIS) officer. Her LinkedIN profile revealed her ties to the CDC before it magically vanished after Christie put her in the tent.
Norman Siegel an official guest at White House State Dinner in February
Ms. Hickox would do well to remember that she practices her profession under her resident state nurse practice act. Since it has been disclosed she resides in Maine, Ms. Hickox has to follow the laws of the state of Maine when functioning as a nurse.
Forget executive order amnesty, Obama is now allowing fertility clinics to sell US citizens and get illegals signed up to the welfare system. If you are a foreign parent who hasn't even set foot in this country, you can buy citizenship and get on welfare. The fertility clinics profit, the Democrats get more voters and people dependent on government, and we get screwed. It's perfect for Democrats. Meanwhile, over 200 days later, Andrew Tahmooressi still sits in a Mexican jail.
Obama now allowing fertility clinics to sell US citizenship
President Barack Obama's administration has decided to let the assisted reproductive industry sell U.S. citizenship — and access to the U.S. welfare system — to foreign parents who never even set foot in the United States.
At least one Obama official is now calling Bibi Netanyahu chickenshit. The entire Obama is loaded with anti-Israel, pro-Hamas leftists who hate Bibi Netanyahu simply because he tries to protect Israeli citizens. But calling Netanyahu chickenshit is something you would expect from a kid in junior high school or something, not someone with the government of the United States. How far we've fallen.
Want to take any guesses as to who this Obama official is? Who in the regime would call Bibi Netanyahu chickenshit? It really could be anyone. Could be Iranian born Valerie Jarrett. There are so many leftists that have antisemitism views in this regime, it's hard to pick just one.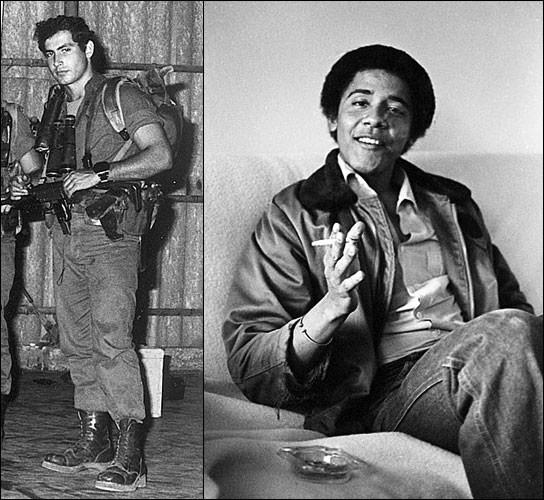 Obama official calls Bibi Netanyahu chickenshit
Do you want to see what a real chickenshit looks like?
Obama official calls Bibi Netanyahu chickenshit
Luis Enrique Monroy Bracamonte aka Marcelo Marquez who shot and killed two sheriff's deputies yesterday was deported from this country twice AND is (as I thought) and illegal alien. Luis Enrique Monroy Bracamonte aka Marcelo Marquez was deported in 1997, and 2001. Yet under Obama's open borders policy, he made it back into this country and killed two sheriff's deputies.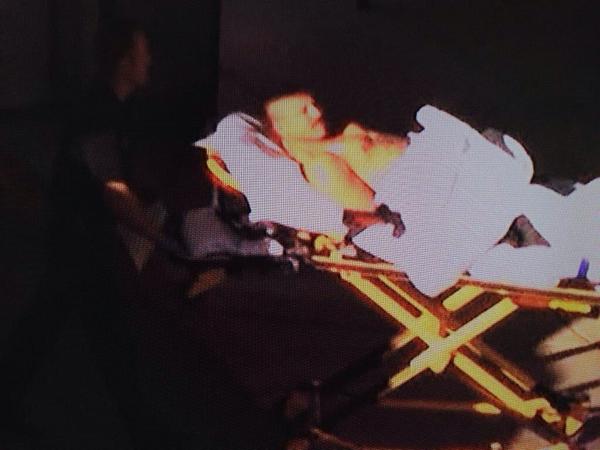 Luis Enrique Monroy Bracamonte aka Marcelo Marquez was deported twice!
Luis Enrique Monroy Bracamonte, 34, has been booked on charges of murder, attempted murder and carjacking in connection with a rampage through Sacramento and Placer counties that left two sheriff's deputies dead, another injured and a civilian seriously wounded.
The L.A. Times is still playing word games, even for this murderous illegal, defining Luis Enrique Monroy Bracamonte as an 'undocumented immigrant'.
So once again, Obama, Democrats and the media have blood on their hands over an illegal named Luis Enrique Monroy Bracamonte aka Marcelo Marquez.
Read more
Marcelo Marquez tried to carjack two cars, killed two Sacramento police officers and wounded another cop. Yet not much information about Marcelo Marquez has been released. He's 34 years old, but that's about as much as we know. I'd like to know if this is another one of those 'dreamers' aka illegal aliens that have been invading the southern border to get amnensty after the mid-term elections. It would be nice if the media would find out, but we all know that will never happen.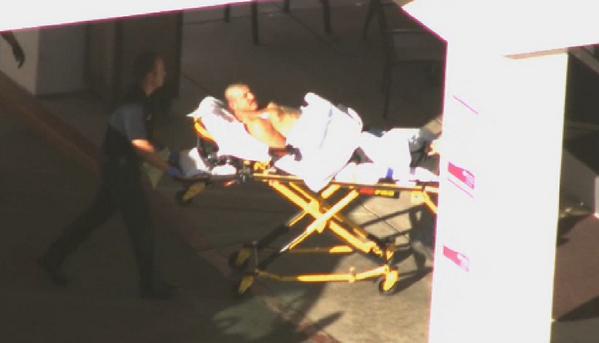 Is California cop killer Marcelo Marquez an illegal?
Chaye Zisel Braun was a three month old American baby who was killed by Hamas in the Jerusalem terrorist attack that occurred yesterday when a Muslim terrorist drove his car into a group of people at the Jerusalem Light Rail near Ammunition Hill (Givat HaTachmoshet). You probably didn't hear much about this terrorist attack as yesterday the news was mostly focused on Ottawa. Chaye Zisel Braun was layed to rest at in Jerusalem at midnight.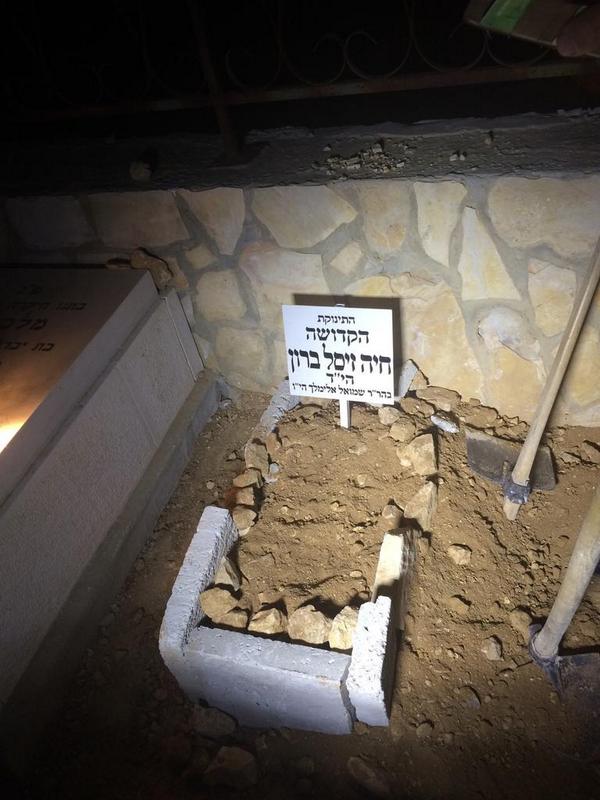 Chaye Zisel Braun – 3 month old American baby killed by Hamas – Photo Credit: @IsraelHatzolah
But hey, tell me again how the filthy Palestinian Hamas terrorists are the 'real victims'. The media here in America probably will ignore this story as it doesn't fit their narrative.
Chaye Zisel Braun is an American citizen, and the great-granddaughter of the late Rabbi Rafael Halperin, a well know figure in Israel.
It begins. Obama's big amnesty via executive order will go full blown after the mid-term elections. But according to Breitbart, actions are already begining for Obama's executive order amnesty. The Obama regime, with no fanfare from the media has quietly begun by preparing to issue millions of work authorization permits, suggesting the implementation of a large-scale executive amnesty may have already begun.
Obama executive order amnesty begins with new IDs
Three teens were killed and a young driver is charged with driving under the influence after a violent crash in Lawrence Township early Thursday. Two of his friends died instantly when the car, driven by Luis Delcid-Cardona, slammed into the back of a tractor trailer. A third passenger died this afternoon. The victims who died 'allegedly' because of Luis Delcid-Cardona, the Guatemalan illegal were: Samantha Belliveau, Nicole Rodriguez, Jonathan Rivas killed. At most, the illegal may get 30 years in jail. Recently, Delcid-Cardona was ordered held in the United States for trial regardless of a recent deportation ruling. In August however, an immigration judge ordered the Guatemalan shipped back to his country.
Samantha Belliveau, Nicole Rodriguez, Jonathan Rivas killed by illegal Guatemalan
While most of the country is focused on Ebola, lets not forget about Enterovirus 68. This diseased, spread by illegals invading the southern border started popping up first in the mid-west after Obama stared dumping illegals there. Now, Enterovirus 68 is in basically every state, just like the illegals Obama has dumped, and is now causing paralysis and even death. Click on Detroit (via Gateway Pundit) has the sad story of 10 year old Rhode Island girl who recently died from the Enterovirus. Several other children who tested positive for the virus are limb weakness and paralysis have also tested positive for the virus. Of course, Obama's CDC is trying to downplay this, claiming there is no link between Enterovirus 68 and paralysis. Yea, BS.
Enterovirus 68, spread by illegals causing death and paralysis