Is Obama and Jarrett going to expel Israeli ambassador, Ron Dermer? The New York Times brings up this possibility as the Obama-Jarrett continue to fume at Israeli ambassador, Ron Dermer and Bibi Netanyahu. The Obama Jarrett regime really hates Israel. Left wing progressive liberal Democrats do it. It's gotten to the point where leftists are calling for Speaker Boehner to be tried for treason for inviting Netanyahu to speak to congress in March.
Mr. Kurtzer said while it was unlikely the Obama administration would take the extraordinary step of declaring Mr. Dermer "persona non grata" — the official method for a foreign diplomat to be ousted from a country — it could request that Mr. Dermer by reprimanded or removed.
For all of Boehner's faults, he has really exposed Obama, Valerie Jarrett and Democrats in this country as anti-Israel, anti-Jew and pro-Hamas.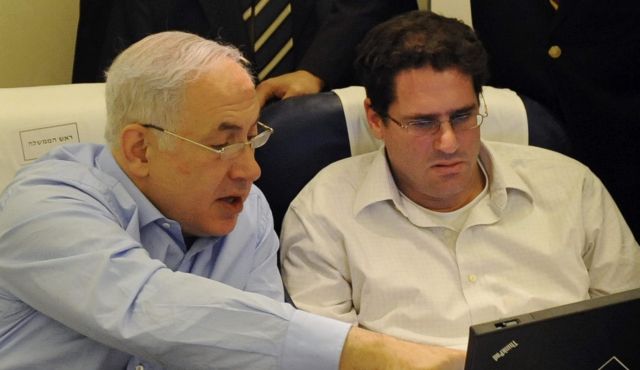 Obama to expel Israeli ambassador, Ron Dermer?
As you would expect, the article at the New York Times linked above is full of anti Israel, anti-Dermer propaganda.
Read more
The crazy left wing progressive liberal Democrats have once again jumped the shark and are calling for treason charges against John Boehner for inviting Benjamin Netanyahu to speak in front of congress in March. It's amazing how the transformation of John Boehner has gone from Obama's BFF to being cited for treason by the left wing liberal progressive Democrats in this country. I guess there is just no pleasing those communists.
Leftists want treason charges against Boehner for inviting Netanyahu
"@MAlib4eva: Call it what it is pic.twitter.com/cBYMxilmXp" #Bibi #Boehner Treason

— SylviaMagallan (@SlyMagellen) January 24, 2015
Israelis shud'nt b involved wit our politics.Boehner/treason! Any dem who sits, listens 2 Bebe shud b thrown out! pic.twitter.com/kUas9i0sDR

— Marilyn progressive (@soosy143) January 25, 2015
Obamacrat believes Boehner committed treason for inviting Bibi. Crybaby Boehner better watch it lol pic.twitter.com/Tq2CPZZFb5

— John InfidelMatthews (@ManViking) January 28, 2015
"@bennydiego: Treason. #Boehner #Boehnergate | #Netanyahu #Satanyahu pic.twitter.com/YZE8WiAJYt" #TNTweeters #UniteBlue #USlatino #P2C

— Nina Victoria (@ninamills) January 27, 2015
We don't want Boehner as Speaker either, but calling for treason charges against him because you hate Israel and The Jews? The liberal Democrats love for Hamas terrorists is getting downright scary.
If anyone is guilty of treason, it's Barack Hussein Obama for not enforcing border laws and illegals to invade this country, spread their diseases and leech off the tax payer. That is pure treason.
Read more
Jeremy Bird a top Obama campaign hack from 2012 was sent to Israel help defeat Bibi Netanyahu in their March election. Jeremy Bird's travel to Israel, room, board and expenses are all complements of you, the US tax payer. Remember when Obama claimed he wouldn't meet with Netanyahu because it would interfer with the Israeli election? Obama is flat out spending tax payer money, and using one of his progressive liberal Democrat hacks to directly influence the election
Here's what we know about the little worm.
Jeremy Bird is the founder of Battleground Texas, and ran Wendy Davis' disastrous campaign in 2014.
He was a part of the Ready for Hillary campaign which was founded in 2013.
Bird worked for Howard Dean and John Kerry during their 2004 presidential campaigns (yet another success story.)
Bird co-founded 270 Strategies, a political consulting firm.
Even Wikipedia mentions that Jeremy Bird was sent to Israel, by the Obama regime to work against and campaign against Netanhyahu.
Jeremy Bird – Obama hack sent to Israel help defeat Netanyahu
Presently, Jeremy Bird and his team are in Israel, on a US sponsored mission to unseat current PM Benjamin Netanyahu, in the upcoming March 2015 general elections. Jeremy Bird is not a citizen of the State of Israel, rather as a guest there.
The corrupt media in Los Angeles has been blowing the horn about how Calfornia's sudden measles epidemic started from a few tourists at Disneyland. Do a Google news search for any measles story in California, and all will point to Disneyland. Yet, as measles continues to spread in California, the real cause is probably the disaased illegals hopping the border to get amnesty from the GOP and Obama. In California, illegals can even get driver's licenses since the start of the year. Of course, you never hear about this angle mentioned by the corrupt media.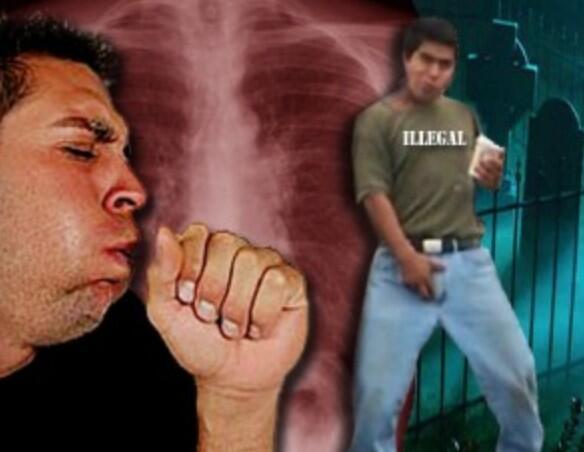 Diseased illegals spreading Measles in California?
There's already over 100 cases of measles that have developed in California. Pretty impressive if caused by a couple Disneyland tourists wouldn't you say? The latest is a Santa Monica High School coach. Also, in Gilroy, Costco shoppers may have been exposed to #measles at Camino Arroyo.
#Costco shoppers may have been exposed to #measles at Camino Arroyo location in Gilroy. http://t.co/7AGfLL7aJY pic.twitter.com/Z35gZmoCEC

— ABC7 News (@abc7newsBayArea) January 26, 2015
Let me guess, all of these people, the the 100 or so others all had some sort of contact with the Disneyland tourists right?
Read more
16 people in Tel Aviv Israel are wounded from a stabbing attack by Muslim radicals. Of the 16 wounded, six people are reported to be in serious condition. The Tel Aviv stabbing took place o Bus 40 at Derech Menachem Begin, near the Ma'ariv Bridge.
UPDATE: 16 wounded in Tel Aviv stabbing attack, including six in serious condition http://t.co/YoMLF5FHai pic.twitter.com/fngtyIsCwp

— Haaretz.com (@haaretzcom) January 21, 2015
A #Palestinian terrorist has injured several people in a stabbing attack in Tel Aviv. More information to come.

— IDF (@IDFSpokesperson) January 21, 2015
UPDATE: Assailant in Tel Aviv bus stabbing is 23 yr. old from West Bank city of Tulkarem who entered Israel illegally http://t.co/YoMLF5FHai

— Haaretz.com (@haaretzcom) January 21, 2015

This terrorist attack by the Hamas aligned Palestinians is like a response to Israel's air strikes on Syria's Golan Heights which killed a Hezbollah terrorists. The leftist America media will undoubtedly spin what a victim the Palestinian terrorist was.
Tel Aviv: 6 seriously wounded in Terror Attack. On the spot. pic.twitter.com/wCYGX6gtHj

— Markus Rosch (@MarkusRosch) January 21, 2015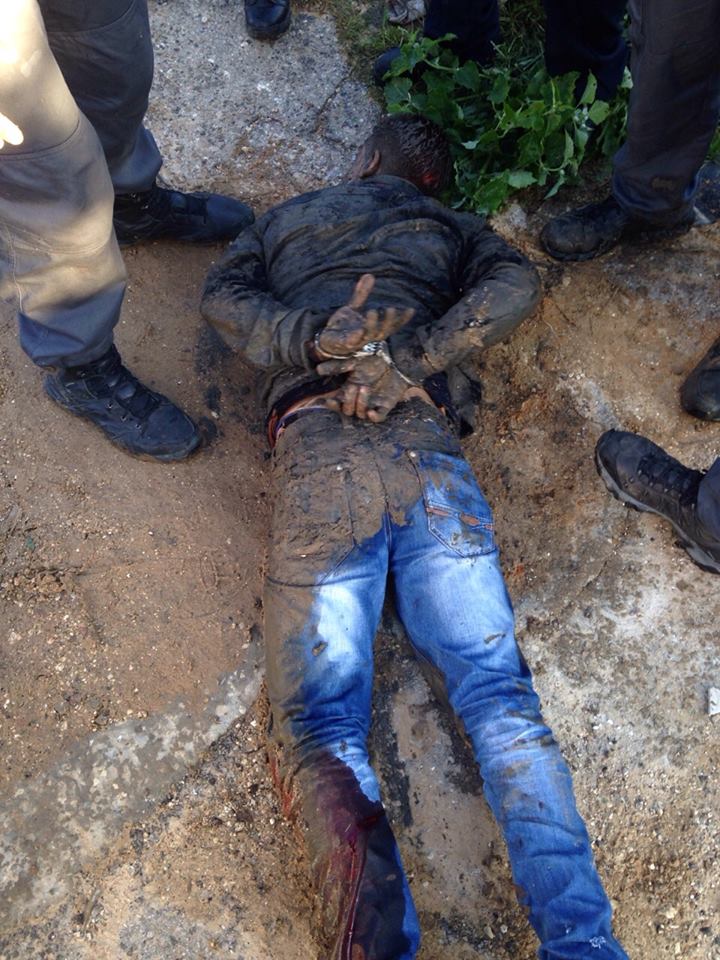 16 wounded in Tel Aviv stabbing attack by Muslim terrorist
How desperate is Obama to allow Iran to get a nuclear weapon? He used British PM David Cameron to call up senators and try and convince them not to pass more sanctions on Iran. Obama is determined to allow Valerie Jarrett's homelands to get nukes and has even threatened to veto any Iran sanctions bill that made it out of the senate. There are even some Democrats who want to slap sanctions on Iran, like Chuck Schumer and Robert Menendez. These are about as far left as you get, yet they agree with Republicans on Iran sanctions.
"I have contacted a couple of senators this morning, and I may speak to one or two more this afternoon," Cameron said during a joint press conference with President Obama at the White House Friday. The prime minister arrived in Washington Thursday to meet with the president and his administration to discuss a range of issues.
Even Obama himself admitted during his press conference with Cameron that there is less than a 50/50 chance Iran will abide by the restricitions Owe have placed on them in order to lift most sanction. Yet, Obama's response to congress? Hold your fire.
Obama uses David Cameron to beg senators not to pass sanctions on Iran
U.S. District Court Judge Arthur Schwab is the first to declare Obama executive amnesty unconstitutional. That is, if he even signed the order which there have been conflicting reports about it. This will likely end up in the Supreme Court eventually.
While a small group of Senate Republicans were busy causing procedural chaos over the #CRomnibus, a lower-profile court case bringing a direct challenge to the constitutionality of Obama's "executive amnesty" was quietly making its way through the federal court system.

And guess what—the conservative position won.

Although the decision declaring executive amnesty unconstitutional came down within the context of a criminal case, meaning that we don't yet know what the courts would do in the civil context, the holding delivers a blow to those who have chosen to back Obama's disregard for the separation of powers.
Judge Arthur Schwab declares Obama executive amnesty unconstitutional
ANother one of Obama's 'dreamers' has killed two more Americans in a hit and run in Raleigh North Carolina. His name is Mateo Guzman-Palacios. The media in North Carolina has found a new, creative way to try and hide the fact that Mateo Guzman-Palacios is an illegal. At the end of the story they mention that ICE gave them to the corrupt name of this illegal. No where in this ww story does it mention that Mateo Guzman-Palacios is an illegal from Mexico. You just have to connect the dots with the ICE report. Sorry media, you can't hide Obama's illegals anymore.
Obama illegal caught after fatal hit-and-run accident in North Carolina
It's all cool though, as Weeper Boehner and House Republicans will fund Obama's amnsty via the CROmnibus.
So it turns out Obama never signed the amnesty executive order after all. He knew it wasn't legal. Instead, he lied, went on TV and claimed to sign the amnesty executive order to try and curry favor with Latinos. Instead, what Obama really did was send a memo to instructing Homeland Security not to deport 5 million illegals.
And the media still wouldn't tell Americans the truth.
Radio host Rush Limbaugh is now broadcasting the fact that President Obama never personally signed any executive order in connection with his recent move providing amnesty for up to 5 million illegal immigrants.
"Do you know that Obama has not signed any executive action or order for this?" Limbaugh stated on his top-rated national program Tuesday. "Folks, this is even more corrupt than anybody conceived!
"He just wrote a memo instructing Homeland Security not to deport 5 million people. There is no actual executive order."
Obama never signed amnesty executive order – sent memo to ICE
This way, Obama covers his ass legally since he never actually signed the executive order, but stupid people are lead to believe by Obama and his media allies that he really did give amnesty to five million illegals.
Florida has finally decided to join Texas and 16 other states in the lawsuit against Obama's illegal executive order amnesty. Originally Florida didn't join the group of states to file the suit, leaving some to scratch their heads, wondering why.
Florida Attorney General Pam Bondi announced on Friday that Florida would be joining the lawsuit filed by Texas Attorney General Greg Abbott against the Obama administration for the President's executive immigration actions to grant amnesty to millions of illegal immigrants.
As Breitbart Texas reported on Wednesday, Abbott, joined by seventeen other states, filed a complaint in the United States District Court in the Southern District of Texas, alleging that Obama's executive action violates the Take Care Clause of Article II, § 3, clause 5 of the United States Constitution and the Administrative Procedure Act, 5 U.S.C. §§551 et seq.
In a press release posted on the Florida Attorney General's website, Bondi released the following statement:
Florida joins Texas in Obama amnesty lawsuit