Brian Williams and NBC are scare mongering again on global warming. We've never been warned like this before pans Williams. Global warming, aka climate change represents a 'clear and present danger.' You see, none of what Obama and the progressives have done to this country is as newsworthy as the BS science known as global warming. As there has been little to no news lately about MH370, NBC decided to go back to the progressive liberal junk science of global warming,. We are doomed if we don't do something says Williams!

Brian Williams and NBC scare viewers on global warming BS (Video)
Do you deny global warming exists? If so, you are as bad as a Holocaust denier according to progressive liberals and UK leftists.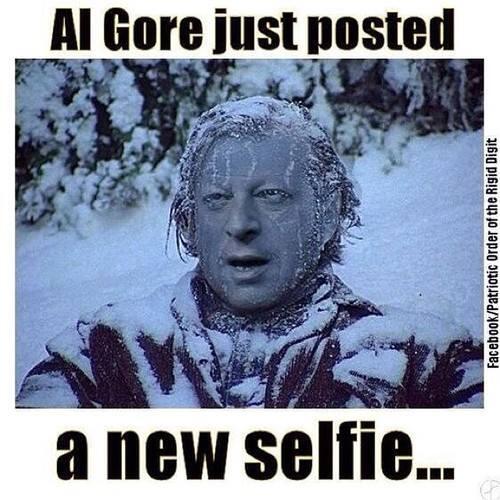 Leftists now comparing global warming to the Holocaust
BreitbartUK via Weasel Zippers:
Global warming 'deniers' are as bad as 'Holocaust deniers' because climate change is as "as certain as Auschwitz", a Guardian columnist, Nick Cohen, has claimed. (H/T Marc Morano at Climate Depot)
Anyone who disagrees with this is a "bed-wetting kidult", he says.
Oh, and also, climate change deniers are a bit like people who believe in aliens.
Clive Hamilton, the Australian author of Requiem for a Species, made the essential point a few years ago that climate change denial was no longer just a corporate lobbying campaign. The opponents of science would say what they said unbribed. The movement was in the grip of "cognitive dissonance", a condition first defined by Leon Festinger and his colleagues in the 1950s . They examined a cult that had attached itself to a Chicago housewife called Dorothy Martin. She convinced her followers to resign from their jobs and sell their possessions because a great flood was to engulf the earth on 21 December 1954. They would be the only survivors. Aliens in a flying saucer would swoop down and save the chosen few.
Cohen has a well-deserved reputation as one of the British left's most thoughtful, articulate and original journalists. He is sufficiently eclectic to write an excellent monthly column on television for the high-brow, right-wing journal Standpoint. And he is one of only very few left-liberal commentators to have called out the left's hypocrisy and double-standards on Islamism. His book What's Left is a corrosive attack on the way so many left-wingers have abandoned their progressive principles by refusing to condemn the abuse of women by Islamic fundamentalists and by effectively condoning the worst excesses of jihadism, including 9/11.
Next up in the loony left wing crusade for global warming is fart control! That's right, the gassy Obama regime, more specifically Obama adviser John Podesta is getting ready to release an interagency strategy for curbing emissions of the potent greenhouse gas methane. Methane is a key component of farts, human and animal. Cows are the biggest contributor to this gas. But human farts are also causing global warming apparently.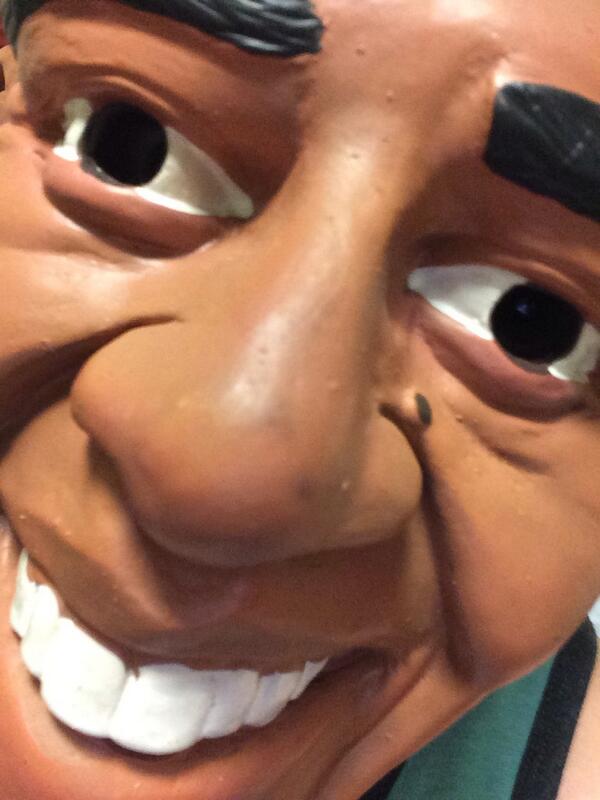 Obama looking for a way to control flatulence (farts) because of global warming
If you believe that global warming nut jobs, then there is bad news for some, but good news for the likes of Al Gore and Bill Clinton. Warmers are now claiming that global warming will cause 180,000 new rapes, by the year 2099.
Bad News! Global Warming will cause more rapes by 2099
So like if you don't believe in the junk science known as gloBULL warming, you are now considered pro rape. It's the same thing if you disagree with Obama on anything. If you do, you are racist or something. See how that works?
Read more
John Kerry made the claim in Indonesia that global warming is a bigger threat to the world than Islamic terrorism. Of course, that's complete and utter BS. The United States is having one one of it's coldest years on record this winter and the summer's hurrican season that was supposed to be bad never materialized. Yid with Lid explains why John Kerry's claim about global warming science is pure and utter BS
John Kerry has been very busy in Muslim country Indonesia. First, Kerry claimed that global warming was as big of a threat to the world as terrorism (he left out the Muslim part.) Later on, John Kerry decided to lead Indonesian Muslims to prayer inside Istiqlal Mosque in central Jakarta. So this is why we pay our Secretary of State a six figure income, to lead Muslims to prayer? Lurch even removed his shoes to be more Islamic.
The Obama regime is secretly working on a global warming/climate change deal with the UN to reduce carbon dioxide emissions. This deal Obama is working on (that has once again been ignored by the lapdog media) wouldn't involved Congress. The deal supposedly will place different emissions targets for rich and poor countries.
Obama offering UN climate agreement that doesn't need Congress approval
Are you ready for the Snow Bowl? Weather computer models are suggesting a 'major' snowstorm to hit the New Jersey area on Super Bowl Sunday according to CBS meteorologist Lonnie Quinn. Whatever idiots decided to have a Super Bowl in the middle of Winter in NEw Jersey should have their heads examined. Leave it to the NFL for not thinking ahead when giving New York/New Jersey a Super Bowl they didn't deserve to host. The great thing is, billions of people who watch the game will get a good laugh at all those global warming nut job who claimed the polar ice caps would be melted by now.
Al Gore says global warming
CBS:
But one early weather projection is taking shape for Super Bowl weekend — and it doesn't look good.
CBS 2 meteorologist Lonnie Quinn says one model suggests a system similar to this week's snowstorm could hit the Tri-State area "within 48 hours" of Super Bowl XLVIII.
"If that holds true, this is a major player," Quinn said on Wednesday night's newscast, shortly after sharing the forecast with Mike Francesa on WFAN radio. "Not a small snowstorm, it would be a major player."
Out in Los Angeles, we haven't really even had a winter. It got cold in early December (for L.A. standards) but that's it. Elsewhere in the country, we are seeing the coldest temperatures in 20 years, all because of…. global warming! . But lets go back to November of last year, when Obama signed an executive order on climate change which warmed about 'excessively high temperatures' harming public health.
Al Gore has been awfully silent during this record cold snap in the U.S. known as the Polar Vortex. Now we know why Gore has been so quiet.
Al Gore spotted during record cold Polar Vortex
Poor Al Gore. All those billions of dollars has made off his global warming propaganda, and now this. Too bad he doesn't have Tipper around to try and blow hot air on him.
Read more