All Israel embassies and consulates abroad are set to close. The reason given is because the Foreign Ministry is going on strike. They are demanding more money, and benefits, like union thugs in America do. But is this really why Israel is close ALL of their embassies and consulates? Maybe I'm getting too 'Alex Jonesish' but I think there is more to this story than just the Foreign Ministry going on strike.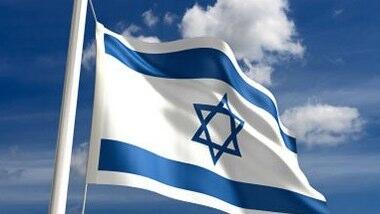 All Israel embassies and consulates abroad to close
Foreign Ministry's workers committee declared a full-fledged strike on Sunday, closing the ministry and all the country's embassies and consulates around the world for the first time.

The strike is the latest development in a nearly two-year-old work dispute that the workers declared for improved salaries and work conditions.

The workers then resumed crippling labor measures that had been put on hold during the mediation period.

A number of high-profile visits to Israel were canceled as a result of the measures, as well as Prime Minister Binyamin Netanyahu's planned trip to Mexico, Colombia and Panama next month.
Israel has tightened security in their airspace following the disappearance and hijacking of Malaysian Airlines Flight MH370. One report had the plane was headed towards Pakistan before it disappeared from radar. Still, no one knows the wear abouts of the plane. El Al is already the safest airline in the world. Now, they just got even more safe.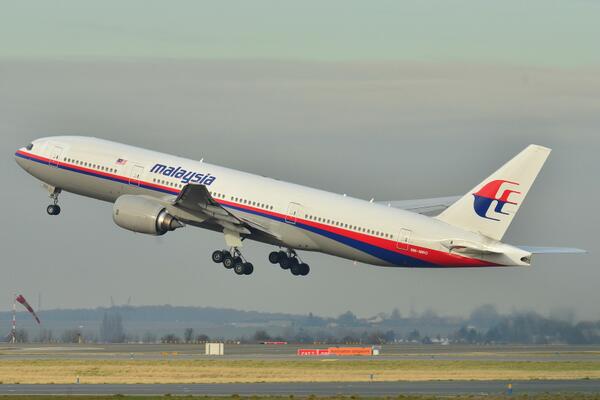 Israel prepares for possible terrorist attack with missing ML370 plane
That nuke deal is really working great huh? Over half a billion dollars is being given by Obama to Iran this coming Friday just as Iran was caught shipping weapons to Gaza. Even the Iranians are laughing at how easy it is to play Ayatollah Obama.
Read more
Obama once again snubs Israel and wouldn't bother to attend the funeral of Ariel Sharon. Unlike Obama's attending the funeral of Nelson Mandela last month, Obama will instead sent the dumbest Vice President in America history Joe Biden. I would have really enjoyed seeing some selfies of Obama and the Denmark Prime Minister again with Michelle Obama's scowls.
Israel Prime Minister Benjamin Netanyahu has ordered a probe in Obama's NSA spying on Israel. Netanyahu who has been a frequent target of Obama and John Kerry for bad mouthing is finally standing up to the Obama gestapo. The pathetic Iran nuke deal cut by Kerry may have finally been the last straw for Benjamin Netanyahu taking Obama's crap.
Benjamin Netanyahu calls for probe of Obama's NSA spying on Israel
Netanyahu calls for probe of NSA spying in Israel http://t.co/GsrYTcES9n

— McClatchyDC (@McClatchyDC) December 23, 2013
Netanyahu says any U.S. spying on Israel unacceptable http://t.co/vFxuCW2xNM

— Reuters Top News (@Reuters) December 23, 2013
We'll see how long it is before Obama calls for a fatwa against Israel.
Christiane Amanpour was such a failure at ABC that she had to be scooped up by CNN. Amanpour, like CNN (especially CNN International) are widely known to be anti-Semitic. Now, Christiane Amanpour somehow found South Africa during the apartheid era to present day Israel.
How presidential. Valerie Jarrett's puppet Obama apparently called up Bibi Netanyahu today and begged him to 'take a breather' from criticizing Iran's deal of the century.
President Obama requested Israeli Prime Minister Benjamin Netanyahu take a "breather" from his harsh criticism of the U.S. strategy regarding Iran during a call betwee the two leaders

The request came as the administration girds up for a push in the next six months to reach a final settlement on Iran's nuclear program. The president reportedly urged Netanyahu to tone down his rhetoric for the sake of diplomacy and urged him to dispatch officials to Washington who could help negotiate a resolution agreeable to both countries.
Iran got the deal of the century on the so called 'historic' deal. Lets take a look at exactly what Iran got in the deal and what this country got:
Iran's deal of the century
Iran gets $3 billion in cash, $9.6 billion in gold, $5+ billion in petrochemicals, $1.3 billion in automobiles, enriched uranium for one bomb, 3000 new centrifuges and 1 plutonium reaction.
America gets: no centrifuges disabled, no ounces of uranium shipped out, no facilities closed, no stop to miisile testing, no stop to terrorism supports and no stop of Iran's human right's abuses. Oh yea, we also don't get American Pastor Saeed Abedini released as a hostage in Iran. Abedini wasn't even a topic of discussion in the nuke deal. Obama and Valerie Jarrett aren't very good negotiators.
This Iran nuclear not only a lousy deal, but it has loopholes. Like ObamaCARE, it's 'we had to sign the deal to find out what's in it' from the Obama regime. According to the Jerusalem Post, a loophole in the Iran nuclear deal bans "further advances" at Arak nuclear reactor. But off-site component work is not explicitly banned.
But the gap, which one diplomat described as a potential "loophole", could provide a test of Iran's intentions, and demonstrates how difficult it will be to reach a final deal to resolve Iran's nuclear standoff with the West once and for all.

Iran's uncompleted heavy-water research reactor near the town of Arak emerged as one of the most important issues in marathon negotiations in Geneva last week that ended early on Sunday with a breakthrough deal.

Tehran has earlier said it could open the reactor as soon as next year. It says its purpose is only to make medical isotopes, but Western countries say it could also produce plutonium, one of two materials, along with enriched uranium, that can be used to make the fissile core of a nuclear bomb.

Much of the final day of negotiations was taken up with the major powers pressing hard for language that would stop Iran from completing the reactor.
But no language explicitly prevents it from making components elsewhere, which could then be installed later.
It's not only Republicans and conservatives who hate this Obama Iran nuclear deal, it's Democrats too! I just love the corrupt media hyping the Obama Iran nuclear deal as 'historic.' Washington Post has even gone as far as to say Republicans 'mindlessly oppose' the deal. Dana Milbank, one of the many leftist hacks at the Washington Post wrote this latest drivel. I wonder what Dana thinks about all the Democrats who hate this Iran nuclear deal too. Chuck Schumer (Communist Democrat of New York), New Jersey Sen. Robert Menendez and Pennsylvania Senator Bob Casey all expressed their displeasure with the deal.
All the Jews who live in these states have only themselves to thank for electing these Marxist Democrats like Obama in the first place.
Bibi Netanyahu let Obama have it on the 'phone call' Obama finally gave Netanyahu some 12 hours after the Iran nuke agreement was reached.
"The prime minister made it clear to the most powerful man on earth that if he intends to stay the most powerful man on earth, it's important to make a change in American policy because the practical result of his current policy is liable to lead him to the same failure that the Americans absorbed in North Korea and Pakistan, and Iran could be next in line."
That was the message conveyed by Israeli Prime Minister Benjamin Netanyahu to President Barack Obama in a private telephone call Sunday to discuss the interim deal on Iran's nuclear program, according to a senior Israeli lawmaker in Netanyahu's ruling coalition, as reported by the Jerusalem Post.
Pastor Saeed Abedini was not even a topic of discussion in the Iran nuclear talks. Pastor Saeed Abedini who has been imprisoned and basically held hostage in Iran since September 2012. Pastor Saeed Abedini is an American and a Christian, so one would think the US Government would try to secure his release as a part of any nuke deal with Iran right? Nope. Obama, John Kerry and the rest have abandoned Pastor Saeed Abedini. He was arrested in Iran for daring to practice his Christian faith.
Admin confirms #PastorSaeed was NOT part of the negotiations over Iran's nukes – @JaySekulow joins us NEXT with latest on the case @FoxNews

— Shannon Bream (@ShannonBream) November 24, 2013
ACLJ: Saeed, Others Betrayed by Obama Administration | http://t.co/AFSZrRMuEl http://t.co/Xj3ttOjLe1 via @CBNNews #SaveSaeed

— Jordan Sekulow (@JordanSekulow) November 24, 2013
President Barack Hussein Obama turned his back on Christian Pastor Saeed Abedini and sided with the Iranians.

— toddstarnes (@toddstarnes) November 24, 2013