That didn't take long. The Kansas City Star just hours after the Nazi shooting up the Jewish Community Center began politicizing the shooting as a call (again) for more gun control. Their tweet read "We cannot accept the deaths of innocent people as a part of living in a free country."
Editorial on #jccshooting – "We cannot accept the deaths of innocent people as a part of living in a free country." http://t.co/uUvPvw2AmI

— Kansas City Star (@KCStar) April 14, 2014
The ghoulish article by the Kansas City Star was posted just a couple hours after the #jccshootings yesterday in Overland Park, even before details about the shooter became publicly known.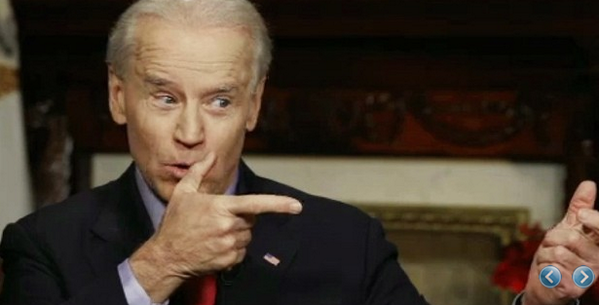 Kansas City Star "We cannot accept the deaths of innocent people as a part of living in a free country."
What the Kansas City Star doesn't mention is that the neo-Nazi shooter used a Joe Biden endorsed shotgun. He didn't use one of those 'evil' AR-15s like the left was hoping for.
As is the case with the Navy Yard shooting, Joe Biden has blood on his hands. The shooter followed Biden's recommendations to 'buy a shotgun, buy a shotgun!" Of course the Kansas City Star wouldn't print that though.
Right on cue, left wing progressive liberal Democrats are blaming the NRA and conservatives for the shooting at the Jewish Community Center of Greater Kansas City in Overland Park, Kansas, and at the Village Shalom Retirement Community in Leawood, Kansas. Three people are dead and the shooter has been taken into custody, described as a white male in his 70s. There are also reports the 'alleged' shooter yelled Heil Hitler as he shot at Jews on this Palm Sunday, and a day before Passover. Take a look at an example of progressive liberal Democrats blaming the NRA and conservatives (again) for the shooting: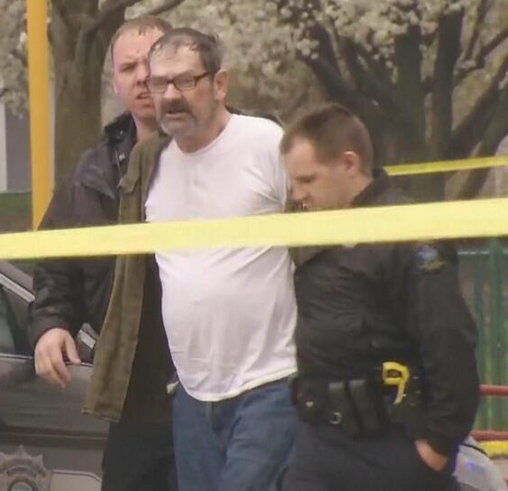 Progressives blame NRA, conservatives for Overland Park shooting at Jewish Centers
@klvalverde @HOTPAGEinfo Welcome to Teabagger America…..

— ThisWheel'sOnFire (@jgallanis) April 14, 2014
Wait for the NRA talking point: Retirees should have been armed in Kansas City. Time to promote the Senior Citizen Sig Sauer

— Eric (@diggaduh) April 13, 2014
Happy Passover, Kansas from your local NRA.

— Nell Scovell (@NellSco) April 13, 2014
It never fails with these disgusting left wing nut jobs. It's always the conservatives or NRA who caused a shooting. Even after the shooter yells HEIL HITLER (Nazi were/are National socialists) it is somehow the fault of the right.
In between the photo op at Fort Hood and two fundraisers tonight, Obama requested $1.1 billion from Congress for his 'Now is the time' gun control bill. Obama has used the phrase 'now is the time' quite a bit lately, now we know why.
Obama Requests $1.1 Billion for Now is the Time Gun Control
"Now is the Time" includes the following:
1. Require background checks for all gun sales.
2. Strengthen the background check system for gun sales.
3. Pass a new, stronger ban on assault weapons.
4. Limit ammunition magazines to 10 rounds.
4. Finish the job of getting armor-piercing bullets off the streets
5. Give law enforcement additional tools to prevent and prosecute gun crime
6. End the freeze on gun violence research
7. Make our schools safer with new resource officers and counselors, better emergency response plans, and more nurturing school climates.
8. Ensure quality coverage of mental health treatment, particularly for young people.
Even when a nutty 16 year old goes on a stabbing spree with 'an assault knife', somehow the NRA and those who support the second amendment get blamed by progressives. Below are just a few examples of so called 'educated' progressives blaming guns and the NRA for the stabbing at Franklin Regional Senior High School in Murrysville, Pennsylvania near Pittsburgh.
@PattiKimble Waiting 4 argument today's violence was with knife so gun regulations not needed bc kids can use knives. WTH is wrong w ppl!

— TurnArkansasBlue (@HillaryGuess) April 9, 2014
@HillaryGuess Oh yeah, me too. Can't wait for NRA to spout their crap. You are so right; WHAT is wrong with people.

— Patti Kimble (@PattiKimble) April 9, 2014
NRA lie, says a knife is as dangerous as a gun. 20 wounded in PA w/a knife 26 killed at Sandy Hook by a gun. Guns must be regulated RT

— Michael Martin (@mfpmartin) April 9, 2014
Breaking: NRA's Wayne LaPierre calls PA school stabber "a traitor to America's long, storied tradition of gun violence."

— Bob Woodiwiss (@bwsez) April 9, 2014
"students stabbed in Murrysville, PA. http://t.co/F4WF8Wppyo I'm sure the @NRA is thrilled. If these kids had guns they wouldn't be stabbed

— The Lord of Cadiz* (@Andrew_Ferri) April 9, 2014
As if this isn't pathetic enough, some of these loony toon progressives are even calling from assault knife control now (although a lot of them are parodies of leftists calling for gun control.)
Read more
A 16 year old male student stabbed 20 people, two of which are in critical condition at Franklin Regional Senior High School in Murrysville, Pennsylvania near downtown Pittsburgh. This is yet another young nut job going on a rampage, but this time no gun was involved. So what are the left week kooks going to yell about now? Banning assault knives? The name of the stabber and the victims hasn't been released to the public.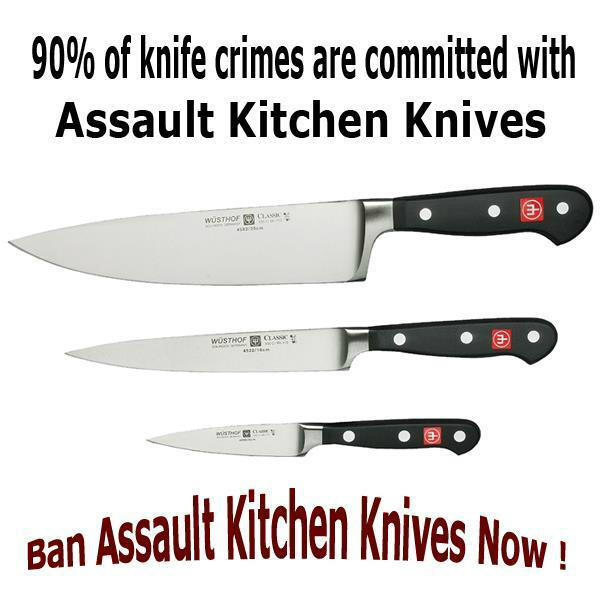 20 people stabbed at Franklin Regional Senior High School in Murrysville, Pennsylvania near Pittsburgh
Ethan Chaplin a 13 year old 7th grader from Vernon New Jersey got suspended from school for two days. Why was he suspended? Because he was twirling a pencil, and a kid behind him yelled: 'He's making gun motions, send him to juvie.' Ethan Chaplin got suspended for two days for twirling a pencil. Welcome to the America's education system under progressive liberal control and Obama.
Ethan Chaplin – 13 year old New Jersey boy suspended for twirling a pencil
A North Jersey teen says he was suspended for twirling a pencil in a Vernon class, but the school says it was more than that.
Seventh-grader Ethan Chaplin has been home from school for two days after getting in trouble in math class. He says he was just twisting around a pencil with a pen cap on it when a student behind him yelled, "He's making gun motions, send him to juvie."
Ethan says the other student had bullied him earlier in the day, and was now trying to retaliate. But the school told Ethan he was suspended, pending the outcome of a psychological evaluation.
READ MORE: New Jersey Top Stories
"I'm absolutely livid," says his father, Michael Chaplin. "I think it's gross misconduct at its finest. They took something so minimal and took it so far over the edge."
Vernon Schools Superintendent Charles Maranzano says school policy and the law requires him to investigate when anyone in a school feels uncomfortable or threatened by another student.
"We never know what's percolating in the minds of children," says Maranzano. "And when they demonstrate behaviors that raise red flags, we must do our duty."
Thousands of Second Amendment supporters turned out today at the Connecticut State Capitol in Hartford to protest the state's gun grabbing politicians. Below are some pictures from the CCDL (Connecticut Citizens Defense League).
Photos from gun rally at Connecticut State Capitol in Hartford
Don't worry. The media will ignore the pro gun rally at the Connecticut State Capitol. Want to bet even Fox News ignores this rally in their 'fair and balanced.'
Here are a couple videos too.
Read more
Right on cue, progressive liberal Democrats are blaming 'tea-baggers', the NRA, and conservatives for the shooting at Fort Hood yesterday. Here is just a sample of the scumbag left placing blame:
@Atlasshrugs "Fort Hood shooter: Spc. Ivan Lopez, 1st Battalion, Warrior Transition Brigade" Tea-Bagger?

— Tom Richards (@TRR1934) April 3, 2014
Guns for both Ft. Hood shootings bought at same store. GOP answer: more guns! Don't investigate that store, that would be wrong.

— Polislice (@Polislice) April 3, 2014
Fort Hood Shooting Shows How NRA Stifles Commanders From Discussing Guns With Troops http://t.co/ttHtjOV95x

— Sylvia Baumgardt (@Syl6716) April 3, 2014
Progressives blame 'Tea-Baggers' and NRA for Fort Hood shooting
It's always amusing to watch the progressive liberal filth in this country (and others) whine about conservatives or the NRA after a mass shooting. The problem for these idiots is that areas like what Lopez shot up in Fort Hood are 'gun-free zones.' Had the victims been armed, Lopez wouldn't be nearly as successful as he was yesterday. But you never want to confuse a progressive with actual facts.
attn. #Republicans & #NRA – #FortHood shooting: Gunman bought weapon at same store as Nidal Hasan: http://t.co/81M4zRuQJO

— camouflaged (@wnikornio) April 3, 2014
Thanks #NRA & Congress RT @TLW3: Alleged shooter was not required to register weapon http://t.co/4EwUIT86m8 #GUNFAIL

— TeapartyCrasher (@VegasJessie) April 3, 2014
@NRA Apparently there is NO way to prevent mass-shootings at Fort Hood. NO WAY AT ALL. http://t.co/mRSsglp9TX

— burban cowboy (@JCLoeb) April 3, 2014
Unless you follow conservative blogs, you've probably never heard of Leland Yee. He is the California state Senator (from San Francisco of course) that was busted for gun running. Leland Yee is your prototypical Democrat hypocrite. He railed on and on for more gun control, yet was caught 'allegedly' gun running before getting busted by the FBI last week. Leland Yee is basically playing out a Grand Theft Auto video game character in real life. Yea if you turn on the news, or look in the various newspapers, you wouldn't find a word mentioned about LeLand Yee. If he had been a Republican, Leland Yee would be getting the Chris Christie treatment in the media.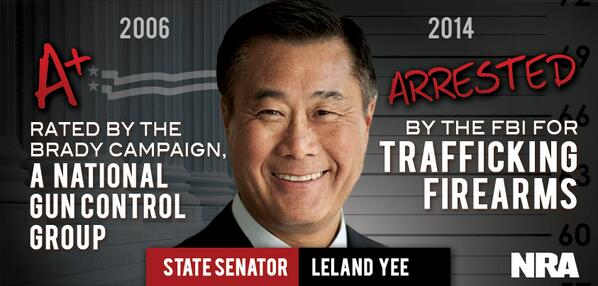 Leland Yee lived the Grand Theft Auto character's life
You wouldn't hear about this on the news, but New Yorkers fed up with the gun grabbing progressives and the SAFE act came out in droves to protest at the state capitol building in Albany. Estimates of at least 3,000 people showed up to protest the SAFE act and gun grabbing progressive. They even hung Andrew Cuomo in effigy with the words 'New World Order.' This will surely get the left wing nut jobs pissed off and crying racism against Italians or something. Once the left starts, I'll be sure to post pictures reminding them of hanging George W. Bush, Sarah Palin and other Republicans in effigy.
Cuomo hung in effigy at gun rally pic.twitter.com/WL7MpOpyNQ

— ken lovett (@klnynews) April 1, 2014
3,000+ New Yorkers protest the SAFE act in Albany
Below are some photos and tweets from today's rally in Albany:
photo gallery: http://t.co/CTwHVd8oY6 pro-gun, anti #NYSAFEAct rally in #Albany today @RobAstorino pic.twitter.com/UX1xTtrKZy

— Patrick Dodson (@patrickdodson) April 1, 2014
Large anti-NY Safe Act rally in Albany. Trump, Paladino, Astorino speaking later pic.twitter.com/4ijVBLkgA0

— Matt Ryan (@MMR_MattRyan) April 1, 2014
Piers Morgan sign off video really made me chuckle. Piers Morgan's show finally ended on CNN earlier tonight, as the whiny British hack threw a tantrum about civilians with guns and the NRA. The snotty Piers Morgan went out in typical arrogant Piers Morgan fashion, he shamed himself, whatever is left of CNN, and the anti-Second Amendments in this country. The stupid British hack doesn't seem to realize that we have the Second Amendment thanks because of the British and us kicking their asses in the 1700′s.
Video: Piers Morgan goes out with whiny anti-gun, anti-NRA rant
Piers Morgan live went the way of progressive liberal Air America is is done, for good. He want out whining about guns in typical Piers Morgan fashion. He whined about the 'senseless slaughter' Americans are doing with their guns. The only slaughtering going on is against Megyn Kelly and the Kelly File in the ratings. Piers Morgan and his arrogant attitude didn't draw viewers to CNN's failing network. The snotty Brit signed off from his failed show after barely three years on the air. Morgan is the idiot who replaced crusty old Larry King. He went out with a gun control rant too in typical arrogant Piers Morgan fashion. He says guns belong on a military battlefield, not in the hands of civilians.
Piers Morgan Live finally ends on CNN
Good riddance your arrogant Brit. Time for Piers Morgan to go back to doing what he does best, hacking phones and whining about America's Second Amendment. We don't want him here, the British don't even want him back. Maybe we can ship him to Venezuela or something.
Hit the road jackass! Good night finally! Hey, at least you have those armed guards to protect you Piers, you hypocrite!