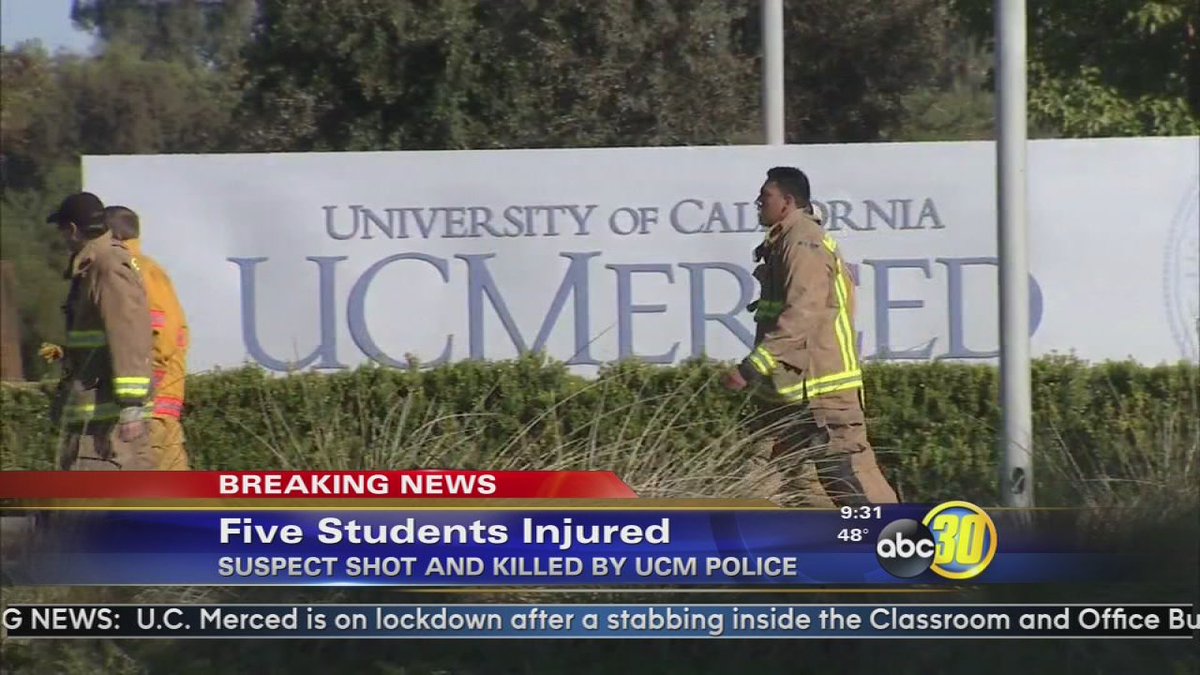 Five people were stabbed at UC Merced earlier this morning. The backstabber was shot and killed on scene. Usually, if this had been five people shot instead of stabbed...
In case you didn't know (and I didn't), today is National Pumpkin Day. So what a perfect chance for Shannon Watts of Moms Demand Action and other gun grabbing...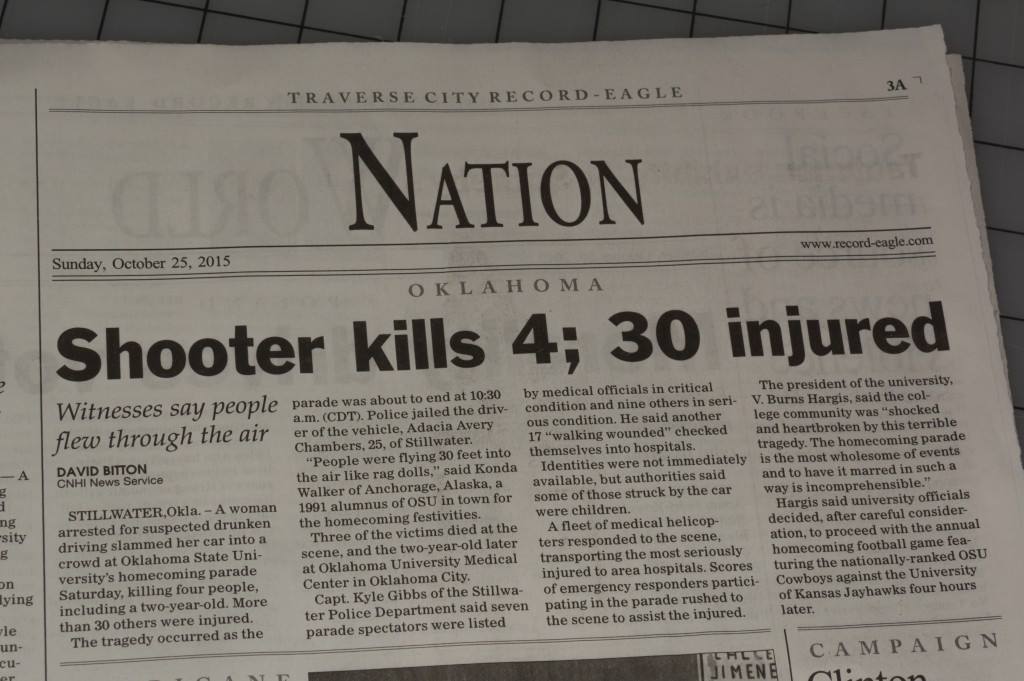 They report, and deceive. The liberal biased Record Eagle Newspaper from Northern Michigan actually printed a headline that a shooting killed four people and injured 30+ others in Oklahoma this past weekend. Problem is, the people who were killed...
Last week Hillary Clinton was talking about an Australia-like gun confiscation if she ever became POTUS. Hillary Clinton is trying really hard to run left as communist-socialist Bernie Sanders...
Jon Gabriel, editor of has come up with a perfect cheat sheet or chart that explains how the corrupt leftist media will cover a shooting in America. It's...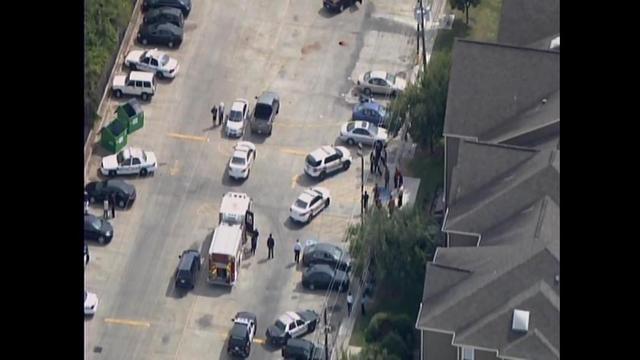 A shooting Texas Southern University has left one dead and other injured in yet another tribute to what gun free zones do. Those intent on killing or hurting people don't abide by the 'gun free zones' law put into...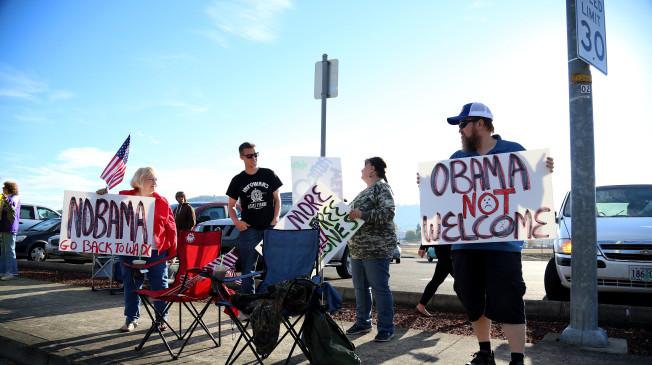 Obama is not welcome in Roseburg. It's been made obvious over the last week as he's on his way to grandstand about gun control. The people are Roseburg are...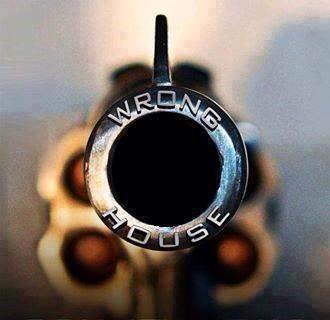 As the far left continues on their anti-gun crusade, people are buying up guns and ammo in record numbers in preparation for socialist/fascist gun grabbing by Democrats. The FBI's...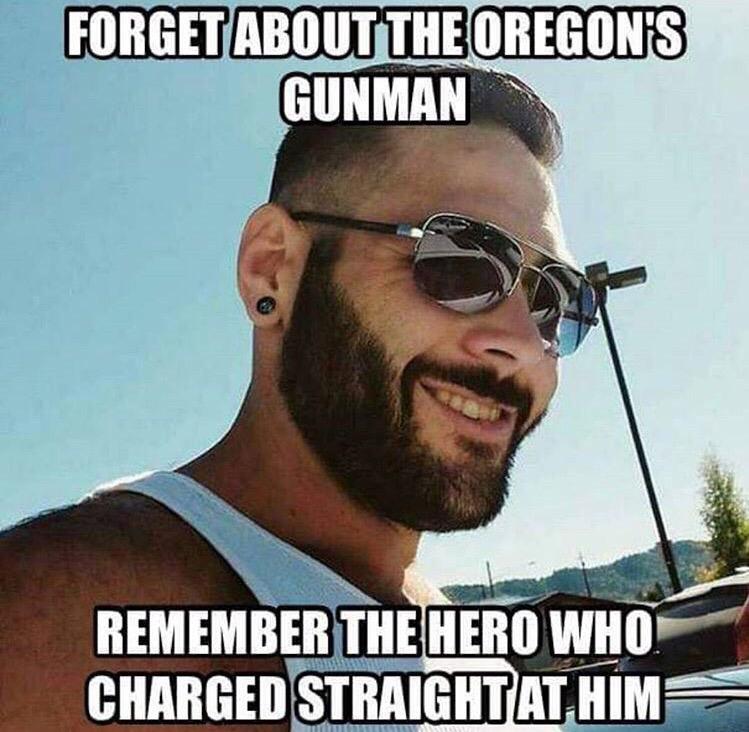 No one in Roseburg wants a grandstanding Obama coming to their city. Not even Chris Mintz. In case you are wondering who Chris Mintz is, he was was shot seven times after he jumped into action to save the...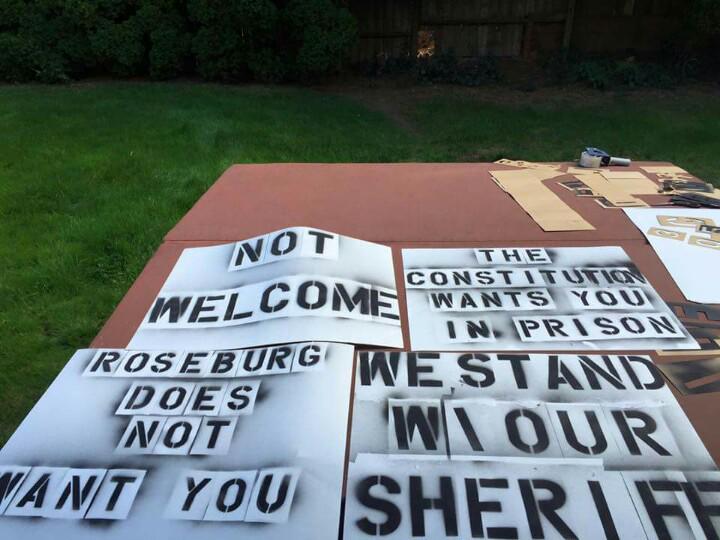 They really don't want Obama coming to Roseburg and grandstanding on Friday. Check out some signs that are already showing up in Roseburg: Impressive. It's only Tuesday and already...