Terry Bean has donated over $500,000 to Obama and liberal causes. He also a leader for gay rights and is the co-founder of Human Rights Campaign. Apparently, Terry Bean also likes to fondle 15 year old boys (allegedly.) You didn't hear about Terry Bean being arrested on two counts of third-degree sodomy, which is a felony? Of course not. You see, when liberal progressive Democrat extremists like Mr. Terry Bean fondle 'allegedly' little 15 year old boys, it's just not newsworthy. I mean, it's not like Bridgegate or anything important like that. Democrats like the Obamas and Nancy Pelosi love Terry Bean, almost like a 15 year old son. Terry Bean is also a member of the DNC. Fitting..
Terry Bean – Obama donor, Human Rights Campaign co-founder arrested for sex with 15 year old boy
Maybe it's time for Terry Bean to find PRC – Pedophile Rights Campaign.
Obama decided to extend his Las Vegas vacation for the whole weekend. You know what that means don't you? Aside from Moochelle gobbling up the food, King Hussein Obama decided to go golfing. It's a little chilly in Las Vegas, but not nearly as bad as the east coast. From White House Dossier:
President Obama today is playing golf at the Shadow Creek golf club in North Las Vegas, reputed to be the nicest golf course in Vegas. It's 55 degrees and mostly sunny.

At 44 degrees, it's a little too cold today in the Washington area for a comfortable round.

This is the 47th time he's played this year and the 204th outing of his presidency.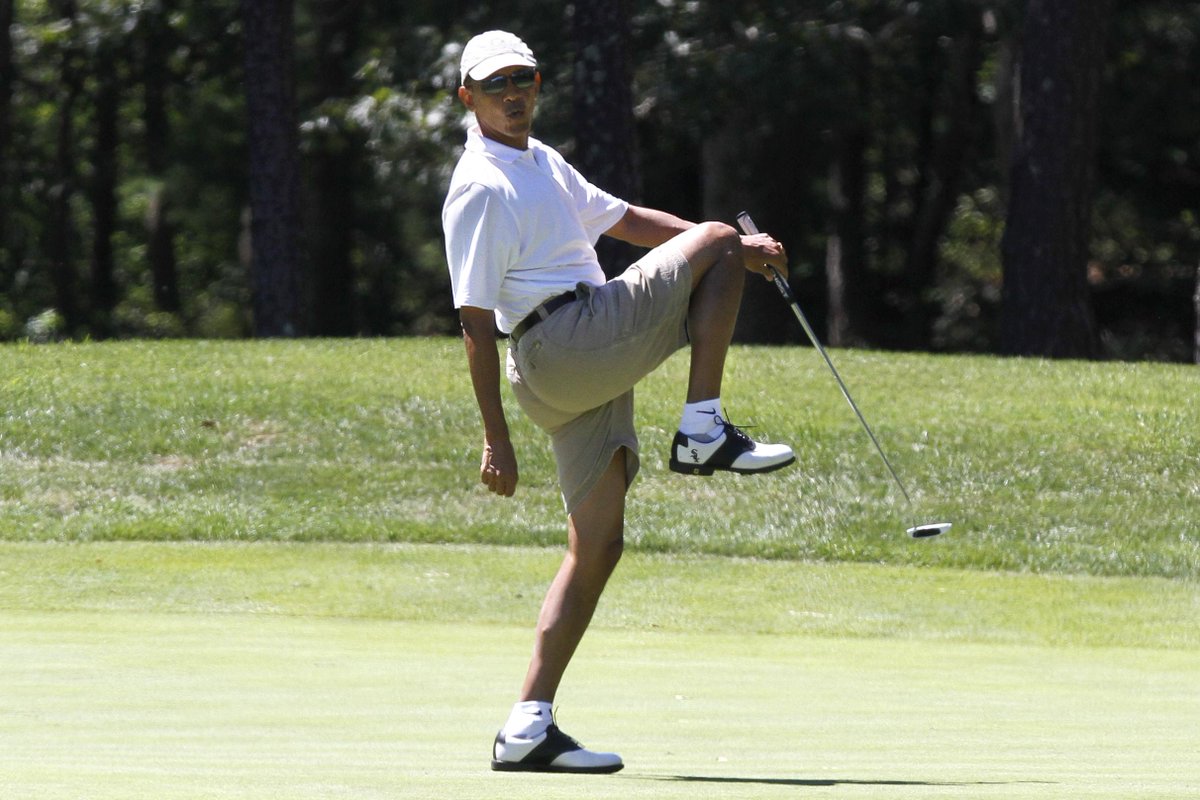 Obama continues Las Vegas vacation with golf
Myron May was a race hustler who shot up the Florida State Univserity last night. Not only was a he race hustler, he was also apparently a fan of the Black Panthers. May posted a quote from Black Panthers leader Bobby Seale.
"The people have now come to realize that the only way to deal with the oppressor is to deal on our own terms and this was done." ~ Bobby Seale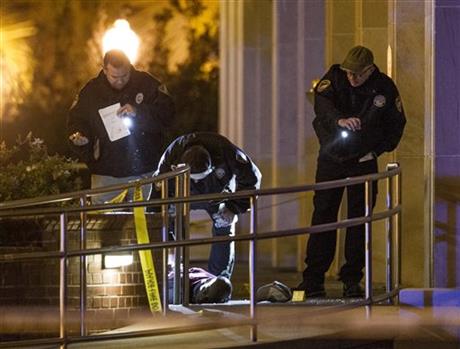 Myron May posted Black Panther quote from Bobby Seale
We haven't heard anything if Brian Ross Googled any tea party sites for Myron May. But leftists on Twitter are already blaming conservatives and the NRA for Myron May's shooting rampage at FSU last night. According to Myron May Facebook page it turns out he was a race hustler, in the mold of Jesse Jackson and Al Sharpton, whining about 'driving while black'. But facts don't matter to leftists.
Check out some of the filthy spewed by leftists on Twitter since May's shooting:
Florida State shooting last night was 91st school shooting since Newtown. Get rid of GOP so we can get… http://t.co/jQRVYkr0Aa

— David (@1truegritter) November 20, 2014
Yea, It's all the GOP's fault. No fault to the race hustler who actually shot people right?
Breaking: Gunman shoots 3 students at Florida State, THANKS #NRA #GOP #RNC #FOXNEWS #TEAPARTY #ONLYINAMERICA http://t.co/KmH0d4KhQu

— Ariuszme (@Ariuszme) November 20, 2014
Wow! Fox News caused the shooting last night at the FSU library? Who knew?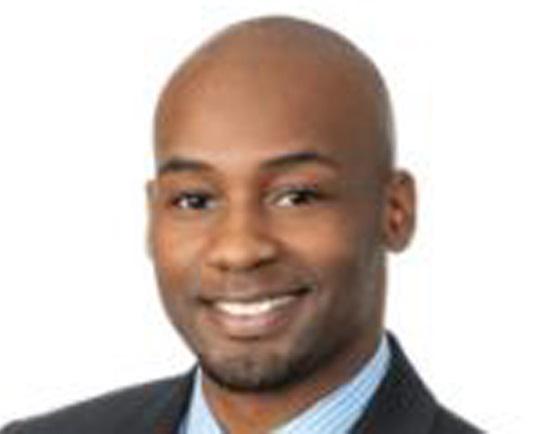 Leftists blame conservatives, NRA for Myron May shooting
I am a bit surprised at one thing though. So far I hven't seen any leftists blaming Christians or the Bible. I thought for sure they would be the cause too since May posted all those quotes. You leftists are losing your touch.
Read more
Gun shots were fired at Florida State University. So far, two people are reported at injured. Some say the shooting occurred in the Florida State University library. Finals are coming up in early December, so that would explain why so many people were in the library this late at night.
At Least 2 Injured by Gunshots on Florida State University's Campus http://t.co/DlQKlsFUrq

— FSU Problems (@FSUPRBLMS) November 20, 2014
MORE: Alert at Florida State University urges people to take shelter in nearby building away from doors, windows: http://t.co/9ScMwwQPg9

— The Associated Press (@AP) November 20, 2014
DEVELOPING: At least 2 injured by gunshots on Florida State University's campus. From @ABC

— KAKE News (@KAKEnews) November 20, 2014
Gun shots at Florida State University library 2 injured
You know that "White Privilege" thing liberal race hustlers always whine about? I think I've finally discovered what they meant. This whole Bill Cosby alleged rape thing is getting so much coverage in the white privilege liberal media, you would think that George W. Bush was behind it. So far Cosby has been accuse of rape, no rape has been proven yet. The leftist media is hammering Bill Cosby as if he was Charles Manson or something. I don't know if he really raped these women or not, but let's at least wait for the facts to come out first before we convict him.
Yet, this same liberal biased media makes accused rapist Bill Clinton out to be some sort of hero. Anyone remember Juanita Broaddrick? She claimed that Bill Clinton raped her in 1978. Clinton is basically in the same place Cosby is right now. The allegations never lead to any actual rape charges against Clinton, but he is a known womanizer. Kathleen Willey accused Clinton of groping her. Clinton also screwed around with porn star Gennifer Flowers. And we all know what happened with Monica Lewinsky. Yep Bill Clinton is some sort of hero to the media and their left wing acolytes around the country. There's some white privilege for you right there.
#WhitePrivilege discovered! Bill Cosby vs Bill Clinton and Ted Kennedy
What about Ted Kennedy? The entire Kennedy family is made of white womanizers, but it was Ted Kennedy who drove his car off a cliff at Chappaquiddick in 1969 and let Mary Jo Kopechne down to death. Again, Ted Kennedy, like the rest of the womanizers in the family are thought of as some sort of folk heroes to the left and their enablers to thw media. Is it because he was white? Is it because both and Clinton were white, that the media is cool with rape and womanizing?
I don't know if Bill Cosby raped the woman who are coming forward and accusing him of it. Maybe he did. But the contrast in media for Cosby between Clinton and Kennedy is astounding. You can even thrown John Edwards into the mix who the media ignored until they absolutely had no choice but to cover the story.
Maybe Bill Cosby should change his name to Bill Clinton. Then maybe the media would leave him alone until something is actually proven.
Read more
An Orthodox Jewish couple was attacked in Brooklyn while waiting for a subway, just hours before Jerusalem terrorist attack. According to Pamela Gellar, A Haredi man was beaten with his own umbrella and called a 'fucking Jew' and a 'dirty bloody Jew' by the attackers. There were three total attackers, who also spit on the Jewish man. As usual, the media is very quiet on this story and hasn't released a description of the three suspects. Also, as is typical, there hasn't been a comment from Obama on this latest hate crime. He really didn't even condemn the Palestinian on their terrorist attack in Israel either, so it's not a big surprise.

Orthodox Jewish couple attacked in Brooklyn just hours before Jerusalem terrorist attack
Looks like far-left fauxcahontas Liz Warren brought one of her tribal members to the Keystone XL Pipeline vote that failed in the Senate. Check out the protester/heckler/nut job being escorted out of the Senate building doing what sounds to be some sort of Liz Warren ritual.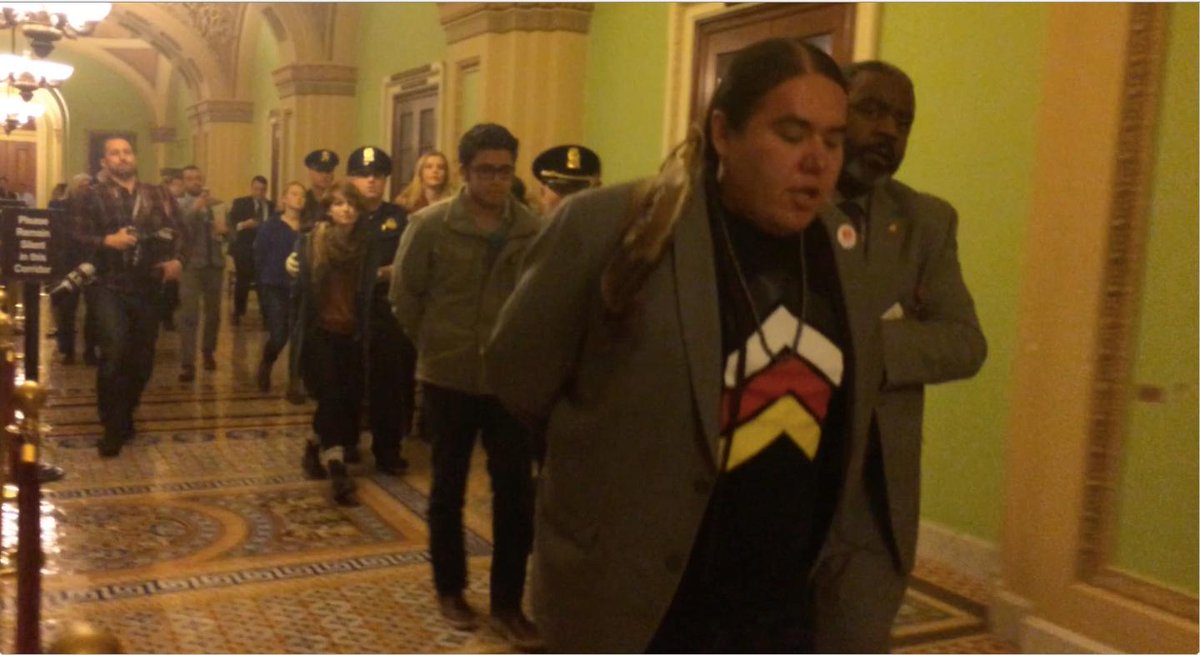 Video of Keystone protester after Senate vote
Black thugs are getting ready for the Darren Wilson grand jury decision to be made public. If they don't like it, all indications are that they will start civil unrest. This will include riots, looting and the usual stuff we saw back in August. But one of the so called Ferguson protest 'leaders' is warning protesters to target white areas of St. Louis, akak "people that don't look like me'. Watch the following video from Progressives Today:
Black Ferguson activist – target area with people that don't look like me VIDEO
Here we go again with the cyber attacks. The State Department server is so secure that the e-mail system is down due to suspicious activity.
The U.S. State Department has taken the unprecedented step of shutting down its unclassified email system after suspicious activity was detected, U.S. officials said on Sunday, adding that its classified systems were not affected by the apparent cyber attack.

It is unclear when the suspicious activity occurred that led to a shutdown of the State Department's unclassified email system on late Friday. "The Department recently detected activity of concern in portions of its unclassified email system. There was no compromise of any of the Department's classified systems," a senior State Department official said.
The cyber attacks are likely coming from Russia or China.
Feel safe with all your information n on the ObamaCARE site, that's even less secure than the State Department site?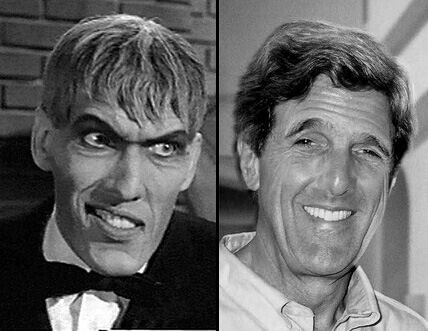 U.S. State Department email system down after 'suspicious activity'