115 days and counting. Sgt. Andrew Tahmooressi has been held and abused by Mexicans in a dirty, rat infested jail. Obama of course doesn't care. he's in California looking at a $4.5 million house to buy in Rancho Mirage and fundraising with Democrats in San Francisco and Los Angeles. The Mexicans abuse, starve and chain Tahmooressi to his bed. The only one still covering story is Greta Van Susteren.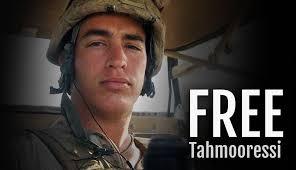 Andrew Tahmooressi 115 days in Mexican prison – Obama to fundraisers
Another epic moment in Obama's Government Motors failure. Chrysler recalls 792,000 Jeeps because of faulty ignition switches.

Chrysler recalls 792,000 Jeeps
114 days and counting. Sgt. Andrew Tahmooressi has been held and abused by Mexicans in a dirty, rat infested jail. As happy as Obama was to trade terrorists for a deserter like Bowe Bergdahl, he still doesn't care about Tahmooressi. Obama is headed to the west coast for three more fundraisers as the Mexicans abuse, starve and chain Tahmooressi to his bed. Aside from some on Fox News, this isn't even newsworthy. Greta Van Susteren has done a great job covering this story, but no one else at Fox News seems to care.
Andrew Tahmooressi 114 days in Mexican prison – Obama off to fundraisers
Gas bag bill O'Reilly who threatened Mexico if they didn't release Tahmooressi has gone silent on the Marine held in Mexico. Megyn Kelly is too busy bashing conservatives like Dick Cheney and Ted Cruz to bother talking about Andrew Tahmooressi.
113 days and counting for Sgt. Andrew Tahmooressi. As Obama vacations before his big Martha's Vineyard vacation, and Lurch Kerry bashes Israel on hot-mics, Andrew Tahmooressi continues to be beaten, starved, chained to his bed and abused in a filthy Mexican prison. Outside of Fox News, the media still doesn't seem to care about the Mexicans finally being able to keep someone within their borders (against his will.) Obama hasn't even taken a couple seconds out of his golfing and fundraising ti to call Andrew Tahmooressi, or his mother.
Andrew Tahmooressi 113 days in Mexican prison
Not only are the filthy, corrupt Mexicans abusing Tahmooressi, but this ordeal is now draining is life savings. The $65,000 he saved in the service of his nation is gone, according to his mother.
Obama just doesn't give a shit. Either he's fundrasing, vacationing, or golfing. This weekend Obama took a pre Martha's Vineyard vacation at Camp David, and the media proclaimed no golf this weekend. Well so much for that. With Russia shooting down passenger jets, Hamas terrorists killing Jew, and Antisemitism on the rise in Europe, Obama has his priorities. The leg humping press pool was kept at a shopping center while Obama golfed for four hours.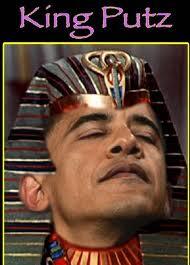 King Putz Obama flown to Fort Belvoir for golf
Pres Obama starting a round of golf at Ft. Belvoir course.

— Mark Knoller (@markknoller) July 20, 2014
Obama send ketchup boy John Kerry on the Sunday news shows today, and he promptly was caught bashing Israel during a hot-mic moment on his cellphoneRichard 'Dick' Stengel tweeted then deleted the hashtag #unitedforgaza.
Obama is addicted to golf and fundraiser just like he was/is crack.
Read more
Andrew Tahmooressi is quickly approaching four months in a dirty Mexican jail. He has been beaten, starved and chained to his bed in the 112 he's been in Mexican captivity. Seems the only one the Mexicans can keep between their borders is Sgt. Andrew Tahmooressi.
What will it take to get Tahmooressi from the Mexican hostage takers? Obama released five dangerous terrorists and gave millions of tax payer dollars to get deserter Bowe Bergdahl released. What does Mexico want? Amnesty for all the diseased illegals who crossed their borders into America?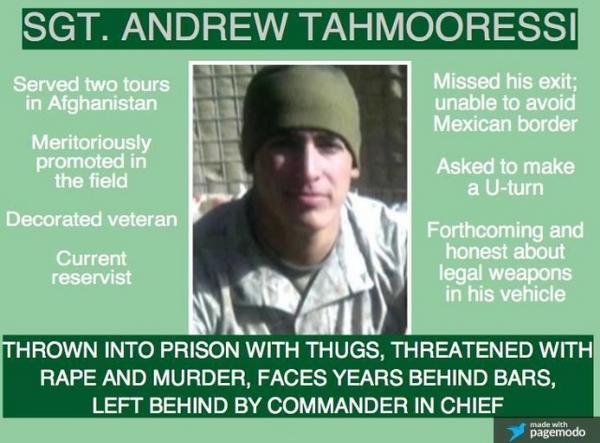 Andrew Tahmooressi 112 days in Mexican prison
While Obama vacations at Camp David this weekend before his lavish, multi million dollar vacation in a couple weeks, we still have Sgt. Andrew Tahmooressi rotting away in a Mexican jail. He's been beaten, chained to his bed and starved, and still Obama, Congress and the media doesn't seem to give a shit. Obama is yet again breaking the law, as U.S. Code, Title 22, Chapter 23, Section 1732 says this about Americans held captive by foreign governments: Of course we know Obama doesn't care, apparently Congress, including House Republicans don't care either. U.S. Code, Title 22, Chapter 23, Section 1732. It is entitled, "Release of citizens imprisoned by foreign governments" and reads as follows: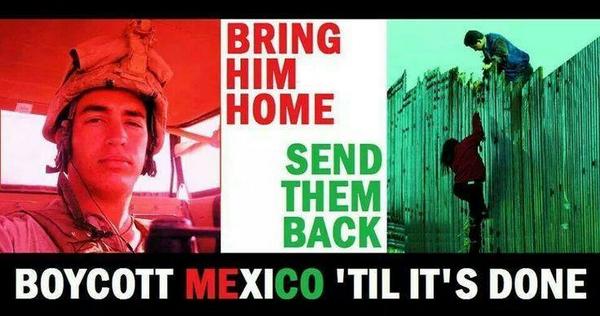 Sgt. Tahmooressi in Mexican jail 111 days
Whenever it is made known to the President that any citizen of the United States has been unjustly deprived of his liberty by or under the authority of any foreign government, it shall be the duty of the President forthwith to demand of that government the reasons of such imprisonment; and if it appears to be wrongful and in violation of the rights of American citizenship, the President shall forthwith demand the release of such citizen, and if the release so demanded is unreasonably delayed or refused, the President shall use such means, not amounting to acts of war and not otherwise prohibited by law, as he may think necessary and proper to obtain or effectuate the release; and all the facts and proceedings relative thereto shall as soon as practicable be communicated by the President to Congress.
The media has already decided that pro-Russia rebels or separatists are responsible for shooting down Malaysia Airlines Flight MH17. It may be true, as it seems like it at this point with all the reports that have come out. But now, this CBS report mentions that a US Official says that pro-Russian rebels couldn't have operated the SA-11 by themselves. All we know for sure is that 298 people are dead.
Pro-Russian rebels likely couldn't down MH17 alone
Obama and Mooch are headed for a lavish, multi-million dollar vacation at Martha's Vineyard in August. So to warm up for that vacation, Obama is headed to Camp David for yet another vacation this weekend as the world burns. This will be Obama's 33rd trip to Camp David since his reign of terror began in 2009. Yet the AP claims that Camp David is an unusual destination. 33 times in under six years? That's more than five visits per year. I'd hardly call that an unusual destination.
As the world burns – Obama off to Camp David for vacation
National Day of Protesting Against Immigration Reform Amnesty & Border Surge. Amnesty and border protests all across the country are happening today, and will happen again tomorrow.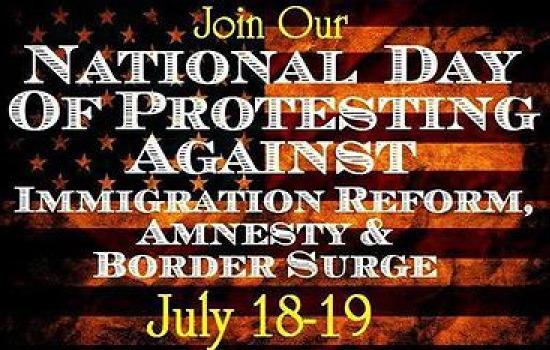 Amnesty-border protests alll across US today
1. Any form of amnesty for illegals is NOT acceptable.
2. The current surge of illegals crossing our border is NOT acceptable and must be stopped.
3. Our borders MUST be secured and our current laws enforced.

There are two dates to choose from: Friday, July 18, 2014 and Saturday, July 19, 2014. Please attend both if you can.

How to join our event:

First:
RSVP for our event here on Facebook to let us know you are attending by clicking on the Tab located under the banner at the top of the page that says "GOING"

Second:
For more details on specific protest locations in your area, please visit our website at: http://makethemlisten.wix.com/nationwideprotest#!find-a-protest-location/c1bhc