Bulgasem Zehaf is the father of dead Canadian terrorist Michael Zehaf-Bibeau fought in Libya in 2011 according to the Globe and Mail. Bulgasem Zehaf is also a businessman from Quebec.
Bulgasem Zehaf (father of dead terrorist) fought in Libya in 2011
His father's history offers a hint of what Mr. Bathurst was concerned about. In 2011, a Montrealer named "Belgasem Zahef" was quoted in a Washington Times dispatch from the front in Libya, where he had travelled to join the rebel fight. The man described being detained at the Zawiyah oil terminal, where he witnessed torture.
In yet another unusual twist, the terrorist's mother Susan Bibeau is the deputy chairperson of a division of Canada's Immigration and Refugee Board and lives in Montreal. Bulgasem Zehaf divorced his wife in 1999.
The White House is on lockdown after a piece of sh*t fence jumper kicked and punched a dog. The Secret Service actually got this pile of garbage before he could actually make it into the White House. I wish the dog would have ripped this asshole limb from limb. Watch the video (if you can stomach it) of this POS kicking and punching the dog:
White House fence jumper kicks, punches dog (Video)
Another fence jumper at the White House. The suspect barely made it over before being detained by Secret Service. pic.twitter.com/gWxiKPHDA1

— CNN Wire (@CNNWire) October 22, 2014
Check out this video from the Toronto Globe and Mail of the shooting inside the Ottawa Parliament building. You can almost hear 'Allahu Ackbar' being yelled before the shots start ringing out.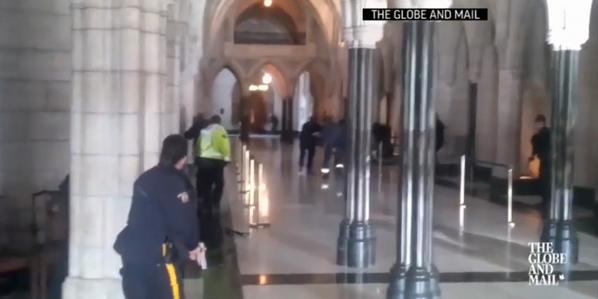 Video: shooting inside Ottawa Parliament building (USA TODAY screengrab)
Listen very carefully before the shooting starts. Doesn't it kind of sound like someone is yelling Allahu Ackbar?
This is some scary stuff. The Canadian Royal Mounted Police should be praised for how they handled this situation. This video of the shooting inside the Ottawa Parliament building demonstrates how this could have been a lot worse with more killed besides the one solider who was shot dead at the National War Memorial.
A solider, shot by a gunman at the Ottawa National War Memorial has been pronounced dead. The first shooter, has also been pronounced dead, after he was shot the Canadian Parliament's Sergeant at Arms Kevin Vickers.
BREAKING: Soldier confirmed dead after shooting at National War Memorial in #Ottawa #OttawaShooting. A shooter is also confirmed dead.

— News1130 (@News1130radio) October 22, 2014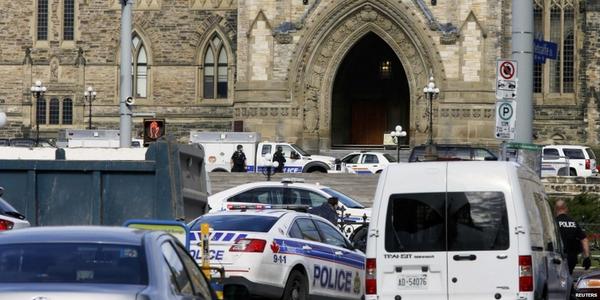 Soldier confirmed dead after National War Memorial shooting in #Ottawa
Some are saying this was an Al-Qaeda style, planned, terrorist attack in Ottawa. We shall see if that's true. But why would Muslim terrorist attack Canada?
Ottawa Police confirms 1 gunman dead, 1 soldier killed in #OttawaShooting http://t.co/pI1qVrCQBe pic.twitter.com/wDK64hpO7H

— BBC Breaking News (@BBCBreaking) October 22, 2014

At the time of this posting, there is no one in police custody.
BREAKING: @OttawaPolice CONFIRM: No one is in police custody @ctvottawa #OttawaShooting #ottnews

— Catherine Lathem (@CatherineCTV) October 22, 2014
One Ottawa shooter is dead, another believed to still on the loose.
#Ottawa police confirm to #CBCNews they are still seeking 1 or more suspects after shootings on Parliament Hill, War Memorial, nearby mall.

— CBC News Alerts (@CBCAlerts) October 22, 2014
One Ottawa shooter still on the loose
Here is a map of the shooting locations
Map of shootings in Ottawa: War Memorial, House of Commons, and nearby mall http://t.co/3MDiB6dAX5 pic.twitter.com/SjpjYll7ev

— NYT Graphics (@nytgraphics) October 22, 2014
No one has mentioned if the gunmen were Muslims, following the terrorist attack in Quebec yesterday. If I had to guess, I'd bet they were. But we'll wait for confirmation.
Pray for Ottawa and all of Canada. Regardless if they are indeed under attack from Muslim terrorists, or these two gunmen just happened to be random nut jobs like Adam Lanza or Jared Loughner, they need our support.
Dallas Cowboys have dumped practice player Michael Sam, once again ending the NFL scrub's 15 minutes of fame. The media is of course devastated because Michael Sam is the first out of the closet gay player in the NFL. The media did what they could do, try and hype Michael Sam as if he was qualified to play for an NFL team, simply because he was gay, not on his talent.
MT: @AP_NFL Dallas #Cowboys release Michael Sam in latest setback for NFL's 1st openly gay player http://t.co/twldf7Ydru #NFL #lgbt

— The Associated Press (@AP) October 21, 2014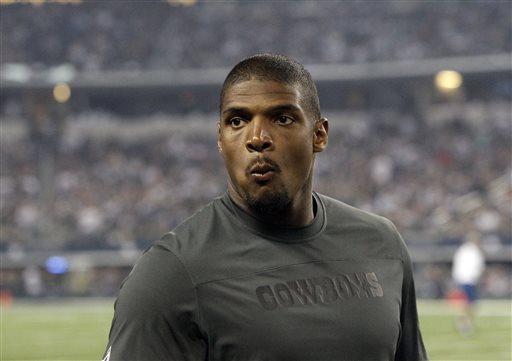 Dallas Cowboys dump Michael Sam
It's yet another flame out for the media hyping of gay professional athletes. Maybe the San Francisco 49ers or Oakland Raiders will sign Michael Sam to be a practice player.
Read more
At first, I was willing to applaud these protesters for chasing away CNN hack Sarah Sidener. But then the protesters showed their true colors. Apparently CNN is run by Israelis and Zionists or something. They lied about Palestine too according to these thug protesters. All of this despite trying to portray the Hamas terrorists as the 'victims' in the Hamas-Israel war. CNN is also a big sympathizer to gangster Mike Brown and have been trashing Officer Wilson ever since the news of the shooting was made public. Time for these idiots to educate themselves. CNN hates Officer Wilson, just like these yelling, cussing thugs do. Just blame Israel. BTW, I have no sympathy for CNN or Sarah Sidener.
Mark Pryor college thesis called desegregation of schools unwilling invasion
Houston Mayor Annise Parker is lying again and has renewed her assault on Houston area pastors. How Texasns in Houston could elect such a Nazi mayor like Parker is beyond my understanding. Last week, Nazi Parker was reportedly backtracking on her sermon grabbing from Pastors, she even lied about it to NPR:
Houston Mayor Annise Parker renews assault on pastors
If the 5 pastors used pulpits for politics, their sermons are fair game. Were instructions given on filling out anti-HERO petition?-A

— Annise Parker (@AnniseParker) October 15, 2014
"'We don't need to intrude on matters of faith to have equal rights in Houston, and it was never the intention of the city of Houston to intrude on any matters of faith or to get between a pastor and their parishioners,' Parker said. 'We don't want their sermons, we want the instructions on the petition process. That's always what we wanted and, again, they knew that's what we wanted because that's the subject of the lawsuit.'"
Of course PJ Tatler tells the real story. Parker's spin to NPR is not what the original subpoenas said. Annise Parker wants wants to use discovery in the lawsuits against her to put the pastors and their tax-exempt status on trial.
So not only where whites assaulted by black Mike Brown protesters after the Rams game, they were all cussed at, and even spit on. Check out the following video of a black female Mike Brown protester cussing out a white individual, then eventually spitting on him. This protester was wearing one of those Fuck the Police shirts that seemed to be all the rage today with Mike Brown protesters outside the St. Louis dome.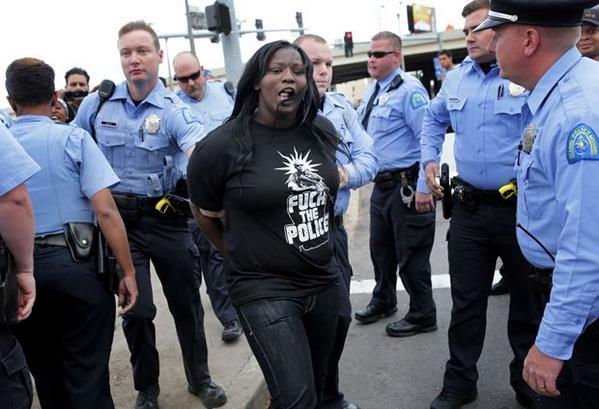 Watch video: Black Mike Brown female protester cusses out spits at white person outsite St. Louis Dome
#Ferguson protestors at today's Rams' game…this woman protesting spit on a fan. Notice the shirt she is wearing.. pic.twitter.com/1ULAhHkFiF

— Brent Pearson (@b_pearson) October 20, 2014

Now, this was also in front of young children, and people who had nothing to do with the protests, who were just passing by after the Rams game. Lets hope she doesn't have Ebola.
Just how fascist is the Obama regime? Check out the Obama DEA creating fake Facebook accounts, using a real woman's name and photos, without her permissions. All of you who voted for Obama, or didn't vote for Romney in 2012 should be really proud of yourselves. Obama's fascist DEA is now making fake Facebook accounts to spy on people, and using real people's names, photos and information. Welcome to ObamaVille.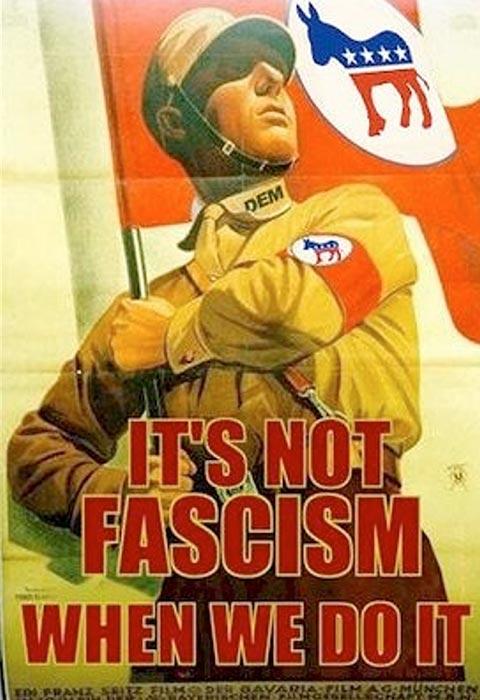 DEA creates fake Facebook account using a woman's name and photos without permission.
The photos even including some of her in underwear and in intimate poses, as well as photos of her young son and niece. The Democrat war on women continues.
Read more