Meet the newest poster boy of the progressive liberal extremist left, Eric King. He was charged for 'allegedly' throwing two Molotov Cocktails through Democrat Rep. Cleaver's office window. Why hasn't the media run wild with this story and try to blame 'racist conservatives' for the attack on Cleaver's office? Probably because of the note that Eric King left behind.
Anti-capitalism leftist federally charged for allegedly throwing Molotov cocktails at Rep. Cleaver's office
King was arrested on Tuesday as he was leaving his apartment. According to the affidavit he was carrying a backpack that contained red spray paint, charcoal lighter fluid and a clear plastic bottle with a tube sock placed over it. Acting on a search warrant, agents found a hand-written letter entitled "Operation House Committee" in his apartment. The letter detailed supplies and steps that aligned with what King is accused of doing.

It also specifically read: "The Missouri congress has been a willing partner in the US governments (sic) capitalist war hungry agenda." It also listed other potential targets that included the Federal Reserve, banks and pay day loan shops.

U.S. attorney's office spokesman Don Ledford said that he didn't think King had an attorney.
When it comes to conservative pages, or anti-Obama pages or groups on Facebook, they are totally fascist and block the pages or groups immediate. However, if you are a leftist and have a 'Shoot Scott Walker' page up, Facebook turns the other way to that. This is the world we live in were Democrat liberal-extremists control the media, social networking and other means of communications and allow this double standard to continue. The page didn't pop up overnight either. It's been on Facebook since August of 2013.
Glenn Thrush is a leftist, hack who writes for leftist Politico, a left wing propaganda site, often used by NBC and ABC. Glenn Thrush hopped aboard the race card bandwagon and tweeted about all the 'All white GOP.'
Amazing: In 1964 blacks braved violence to vote in all-white Democratic party. In 2014 they assert franchise by gate-crashing all-white GOP.

— Glenn Thrush (@GlennThrush) June 25, 2014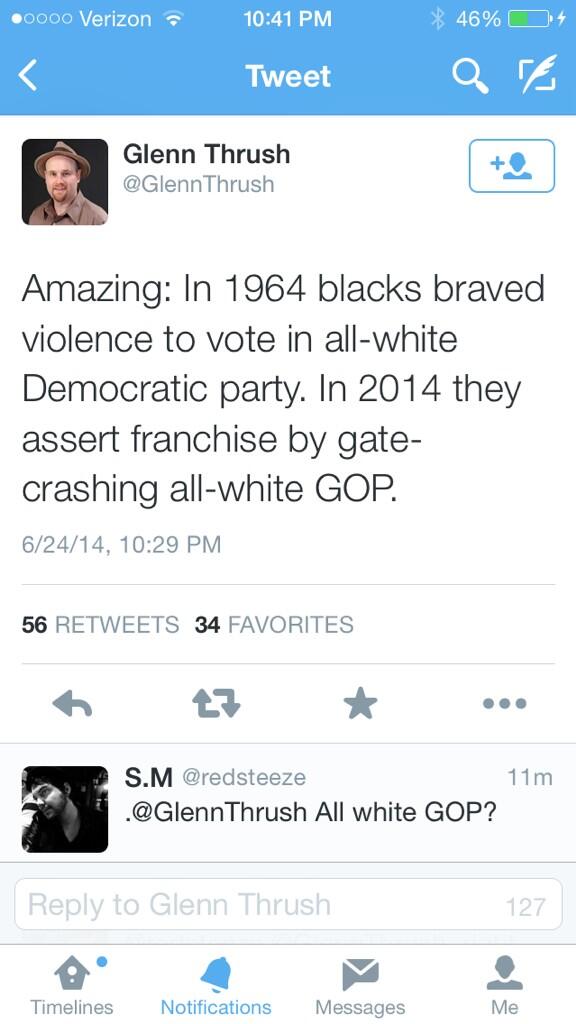 Politico hack Glenn Thrush tweets, deletes 'all white GOP'
Of course, Mr. Thrush is giddy about Thad Cochran getting the black and Democrat vote to barely win tonight's Mississippi runoff. This is your modern progressive liberal Democrat media. Play the race card, smear conservatives (especially minorities or females) and cheerlead establishment Republicans when they vote with a liberal record.
Oh this is classy @GlennThrush. Hint: #stayclassy pic.twitter.com/VoznXRTgwe

— Accuracy In Media (@AccuracyInMedia) June 25, 2014
Indeed, you stay classy Glenn Thrush.
Ryan Chamberlain, a 42 year old San Francisco man is being sought by the FBI. Ryan Chamberlain 'allegedly' has explosive materials and should be considered armed and dangerous. But the pattern of left wing extremism continues as it's revealed that Chamberlain is a left wing extremist who once worked for then San Francisco Mayor Gavin Newsom's campaign. HE's also a global warming nutter. He also hates Fox News, just like a typical leftist.
The Foxification of America…uninformed yet highly opinionated… http://t.co/H3Ph9lEaa1

— Ryan Chamberlain (@poliholic) April 8, 2014
For those leftists still demanding 'proof' that Elliot Rodger is one of their own, lets take a look at his favorite Youtube channels. One of Rodger's favorite channels is the Young Turks channel. You may remember Cenk Uygur or Stink Ulcer whatever his name is. He had a show on MSNBC at one time. Like other MSNBC shows, Cenk Uygur smeared conservatives daily and spewed progressive liberal propaganda.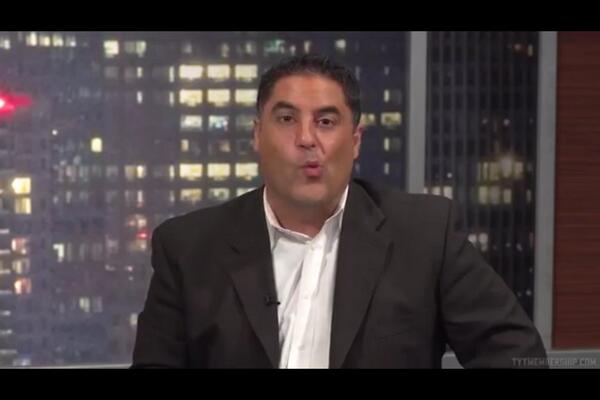 Elliot Rodger a big fan of far left Young Turks on Youtube channel
Brandon Thompson a progressive liberal Democrat from New Castle, Indiana threatened to kill John Boehner over not extending unemployment insurance.
Progressive liberal Democrats have yet again incited violence with their rhetoric. Apparently, Brandon Thompson obtained John Boehner's wife's cell phone number and left threatening messages.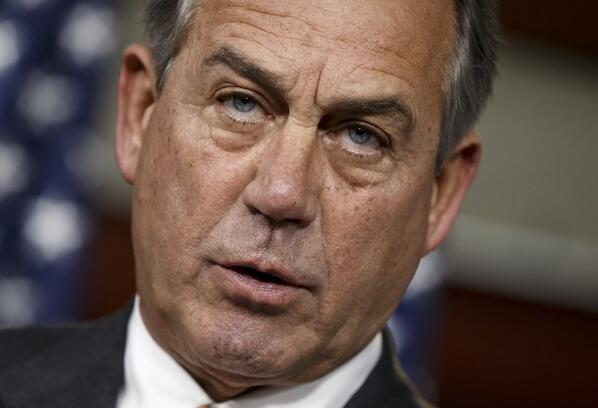 Leftist Brandon Thompson of New Castle, Indiana threatens to kill John Boehner
Boehner Threat Criminal Complaint by frankthorp
Progressive leftists like Brandon James Thompson shouldn't be threatening the life of anyone, let alone Boehner. Doesn't he realize that Boehner has basically been on his side anyway with all his caving to Obama? Leftists will never learn.
Now that Trey Gowdy has been announced to lead the Benghazi select committee, progressive liberals are threatening Trey Gowdy's life. Of course, this comes as no surprise to me. Obama's progressive liberal goons know full well that his Benghazi cover-up will be cracked and they just can't bare to see it. I'm sure the 'tea party' or conservatives will some how get the blame for the Trey Gowdy death threats though.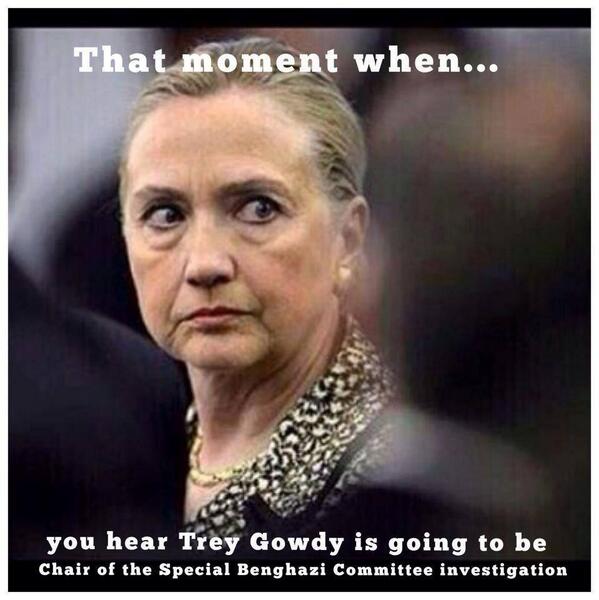 Progressive liberals threaten to kill Trey Gowdy
Bill O'Reilly has a lot of nerve. He compared Bundy Ranch supporters to those leftist scum in Occupy Wall Street. I must also say I'm very disappointed in Brit Hume. He went along with O'Reilly, bashing the Bundy Ranch supporters. I guess they are all just big government, paid for Karl Rove Republicans at Fox News. Someone needs to ask O'Reilly when a Bundy Ranch supporter ever took a crap on a car, or had to set up rape tents.
Bill O'Reilly compares Bundy Ranch supporters to Occupy Wall Street
How many Bundy Ranch supporters were ever arrested, O'Reilly? Why didn't you ask him that Hume? How much in property damage was caused by Bundy Ranch supporters compared to Occupy Wall Street leftist thugs?
Read more
Now that Democrat Frazier Glenn Miller has been identified as the 'suspect' in the #jccshootings yesterday, the progressive liberal Democrat and their media complex have to go back to the drawing board to try and claim the tea party are violent. Frazier Glenn Miller had Daily Kos so worried in 2006 when he was running as a Democrat for Congress in Missouri that they organized to get him thrown off the ballot. Any time you have an incident such as uesterday, the progressive liberal media and their robot like followers immediately blame the conservatives, tea party and NRA, even though the shooter always ends up being one of their own. Back in December of last year, Gabriel Malor and Ace of Spades reviewed the media's history of convenient speculation and outright lies when it comes to the perpetrators of violence.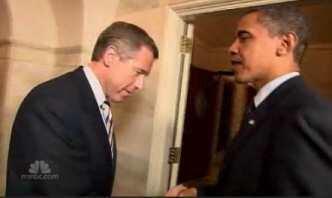 Liberal Media Myths and left-wing violence
Sept 2009: census-taker Bill Sparkman found hanged in rural Kentucky. Media speculated it was Tea Party. (He killed himself.)

— Gabriel Malor (@gabrielmalor) December 14, 2013
Feb 2010: Joe Stack flies small plane into an IRS building. Anti-tax TP rhetoric blamed. (He quoted from the Communist Manifesto.)

— Gabriel Malor (@gabrielmalor) December 14, 2013
March 2010: John Patrick Bedell shot two Pentagon security. A right-wing extremist, media asked? (A registered Democrat and 9/11 Truther.)

— Gabriel Malor (@gabrielmalor) December 14, 2013
And more leaks about #jccshooting suspect Frazier Glenn Miller come home to roost. Now we know his last run for political office was as a Democrat in 2006. It seems that Miller also was concerned about 'Israel trying To Buy Election For Neo-Con Republican Establishment.' Who does that sound like? The 21st century Democrat party, that's who. That explains why Miller ran as a Democrat for Congress in 2006. If you want to head over the White Supremacist site Vanguard News Network, you can read some of 'Rounder's' posts about those evil neo-con loving Jews in the message boards.
#Jccshooting suspect claimed Israel trying To Buy Election For Neo-Con Republican Establishment