Occupy Wall Street thinks if you are watching #PeterPanLive you have chosen the side of the oppressor. Yes, the famous Occupy rapists are back, trying to be relevant again...
Bill O'Reilly has a lot of nerve. He compared Bundy Ranch supporters to those leftist scum in Occupy Wall Street. I must also say I'm very disappointed in Brit...
Dinesh D'Souza, the conservative filmmaker now a target of the Obama regime had a debate with Obama's left wing terrorist pal Bill Ayers at Dartmouth University last night. Ayers hasn't changed at all since being a domestic terrorist in...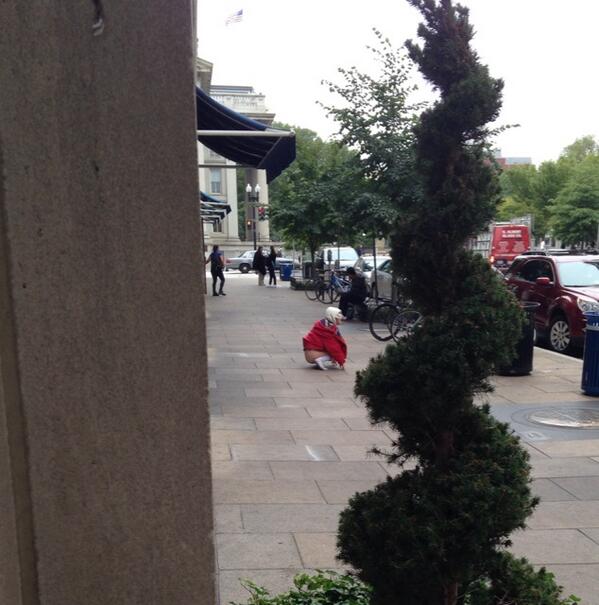 Is Occupy Wall Street back or something? Jonah Goldberg of National Review Online snapped a picture of someone (don't know if it's a male of female) defecating aka taking...
Of course. Guns don't kill people, capitalism kills people. It is corporate interest speaking when the big money of gun… — Occupy Wall Street (@OccupyWallSt) December 14, 2012
I'm amazed CNN actually reported on these three grungy white Occupy terrorists being sentenced.  But as is typical for CNN, while they are busy bashing Israel as they defend themselves from rockets fired into the country by radical Muslims, they...
Obama and the Democrats should continue to be proud. After the public defecation, urination and masturbation, Obama and the Democrats Occupy Wall Street has been diminished to little more...
Hey, at least the Occupy DC thug was honest. Occupiers represent Obama and the Democrats, They think like them, speak like them, and a lot of times smell like...
The mask slips off. Obama and the Democrat's #OccupyRNC has been an epic bust. Most of the leftists decided to stay in their parents basements and pop shoulder zits instead of coming up in fear that it might actually...
So now we know the name of the Sikh Temple shooter. He was 40 year old white trash Wade Michael Page, freak covered in tattoos who was a Neo...