Julie Bosman, the New York Times liberal hack who published Darren Wilson's address is now begging for police protection as she fears for her life. Julie Bosman, I'd like to introduce you to something we call karma. It can be a real bitch, just like you. Julie Bosman who published Darren Wilson's address in the New York Times isn't even base in New York. She's based in Chicago, an is reportedly keeps calling the 020th District station complaining about people harassing and threatening her. Suck to be you Julie.
I don't advocate violence or threats, I'm not a progressive liberal. But I just have to chuckle when the tables get turned on these filthy leftist hacks like Julie Bosman who put Darren Wilson and his family in danger, and is now getting paid back for it.
Let me give you 'mainstream media' liberal hacks a bit of free advice. Don't want to get threats from angry people? Don't put other people's life in danger because of your liberal white guilty ideology.
Julie Bosman's address was published by Gotnews shortly after she decided to publish Wilson's in the New York Times. Obviously, GotNews has more enlightened readers than the New York Times, which is nothing but MSNBC in print.
Julie Bosman, who published Darren Wilson's address in NYT begging for police protection
National Journal leftist hack Ron Fournier is now connecting watching an NFL football game with abusing women and children. A Bill Clinton appointed judge ended Ray Rice's suspension, and he can now sign and play with any NFL team that decides to sign him. But somehow, according to leftist Ron Fournier, if you watch a NFL game, you are supporting abuse of women and child. The National Journal is a poor man's version of Politico, a leftist biased site that always bashes conservatives, and apparently football now.
Ron Fournier is also a frequent guest on Fox News for some reason.
No way around it now: Watching an #NFL game is tacit support for abuse of women and children.

— Ron Fournier (@ron_fournier) November 28, 2014
By watching the #NFL (as I did yesterday), at some small level I am supporting the cowards who abuse and their greedy, lying enablers. Done

— Ron Fournier (@ron_fournier) November 28, 2014
So let's review now. If you support the Washington Redskins, you are a racist.
If you watch NFL games, you support abuse of women and children.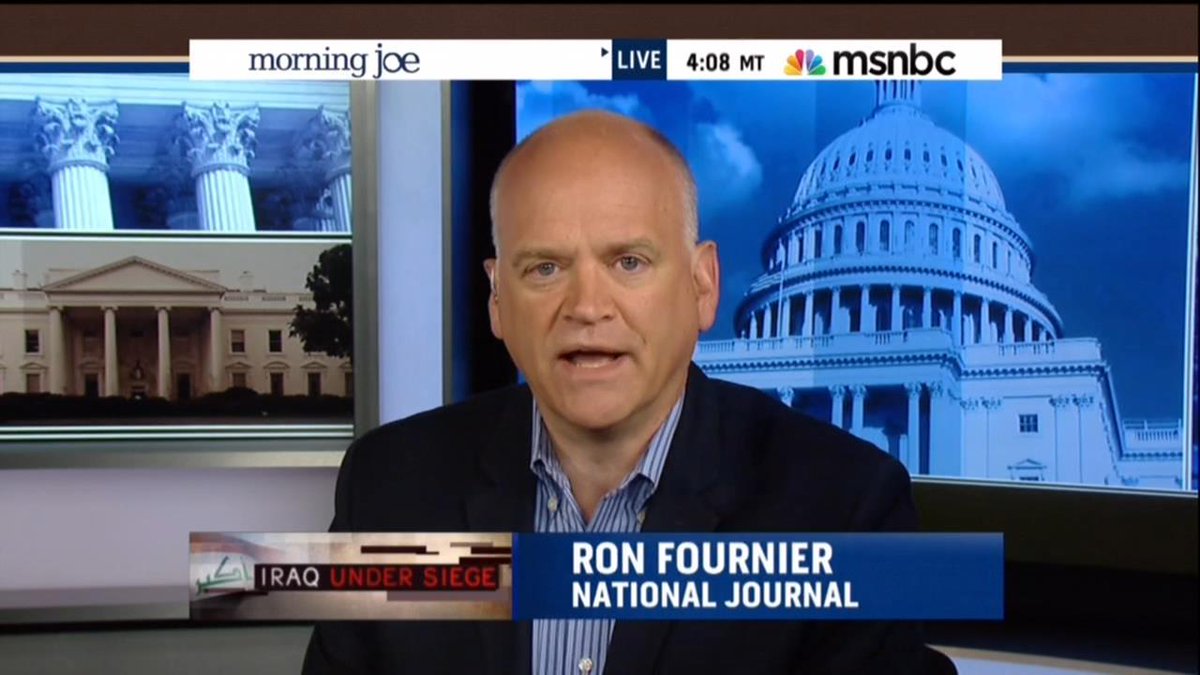 National Journal hack Ron Fournier: Watching NFL is tacit support for abuse of women and children.
Jason La Canfora decided to tweet and delete Arbeit Macht Frei. That's a Nazi slogan which means "work makes you free." Signs with this phrase were on signs at Auschwitz camps too. Arbeit Macht Frei is the title of The Libertines' song but is best known for having been placed over the entrances to numerous Nazi concentration camps during World War II. Well done CBS and Jason La Canfora. Your Nazi mask slips off yet again as you reveal what your entire organization is all about. Below is a picture of La Confore's Nazi tweet of Arbeit Macht Frei before he deleted it:
CBS now tweeting Nazi slogans Arbeit Macht Frei
Be proud CBS and Jason La Canfora. You just revealed once again what your true feelings are.
Bob McCulloch is a flaming liberal, progressive Democrat, and is a favorite target of the race hustling left over the Darren Wilson non-indictment. But did you know Bob McCulloch was a member of Obama's truth squad in 2008? The 'truth squad' thing was set up by the Obama regime to respond to:
"respond quickly, forcefully, and aggressively when John McCain or his allies launch inaccurate claims or character attacks about Barack Obama, or when they distort Barack Obama's record or plans."
So if Bob McCulloch is such a 'racist' and evil guy, why did he work for Obama's truth squad? If McCulloch was such a racist, why would he support Obama so much in 2008? Maybe he supported Obama's white half or something.
Many of the Obama Missouri Truth Squad members have law enforcement powers, such as St. Louis County Circuit Attorney Bob McCulloch, St. Louis City Circuit Attorney Jennifer Joyce, and Jefferson County Sheriff Glenn Boyer.
Frankly, I'm a little surprised that this story about McCulloch and Obama hasn't completely been wiped by ABC.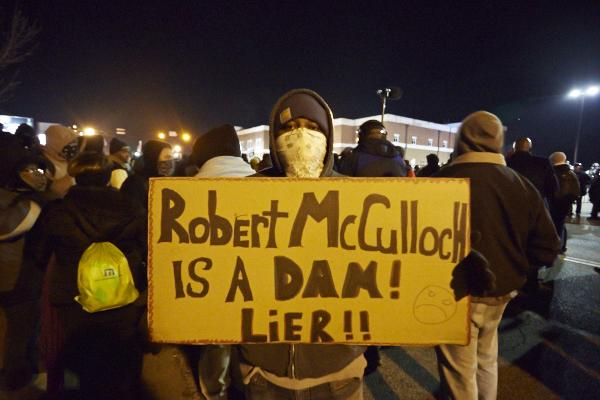 Bob McCulloch was a member of Obama's truth squad in 2008
It's come to this. Leftists in the media, such as Time Magazine are now actually defending the rioting in Ferguson. An article, published last night entitled 'Ferguson: In Defense of Rioting' tries to justify the violence, rioting and burning down of buildings. This obviously ridiculous article was written by Darlena Cunha, who also writes this kind of BS and propaganda for teh Washington Post. This is on actual quote from the article:
>The violent protests in Ferguson, Mo., are part of the American experience. Peaceful protesting is a luxury only available to those safely in mainstream culture
Why is violence justified? Take a guess. Because evil white cop, shot 'innocent' gentle giant black teen.
But Time Magazine doesn't stop there with encouraging riots.. I goes on..
Actual Time magazine headline: Ferguson: In Defense of Rioting
If you watched any of CNN pitiful coverage of Ferguson last night, every other word out of their mouths was 'peaceful protest'. It was like listening to a broken record or something. No matter how much CNN sucks up to the protesters, even they realize that they are only their to inflame the situation, not fairly report on what is actually happening.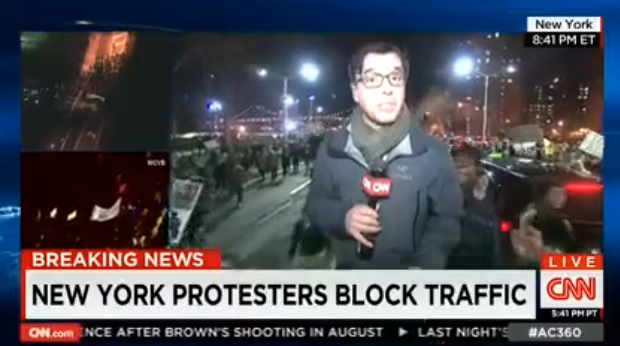 As CNN brags about 'peaceful protests', chants of FUCK CNN reign down (Video)
I've got to give these protesters the credit they deserve. Well done for owning CNN on air last night. You guess and gals did the right thing by chanting Fuck CNN. I couldn't agree with you more.
Read more
Darren Wilson's address has been published by the liberal New York Times. Darren Wilson's life was already in a lot of danger. Now, thanks to the New York Times posting his address online, his life (and family) is in even more danger. Of all the stupid, disgusting, and irresponsible things the New York Times could have done, this is right up there. Below is a picture of Darren Wilson's address redacted, posted by the Right Scoop. I'm obviously not going to link to the New York Times article that posted Darren Wilson's address.
Darren Wilson life in more danger as NY Times publishes his address
the New York Times included the street name, city, and distance from Ferguson for Darren Wilson's address.
Read more
Boo hoo. Leftists are all mad at Don Lemon. Last night during the Ferguson riots, Lemon said 'Obviously There Is The Smell Of Marijuana In The Air As Well'. Watch the following video: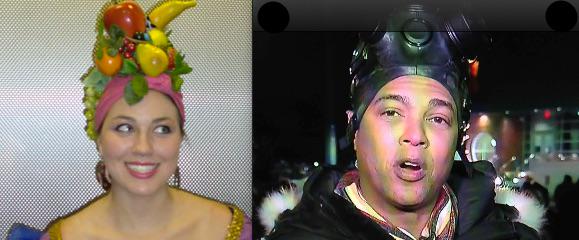 Leaflets in Ferguson: If Murdering Pig Walks Amerikkka Must Be Brought To A Halt
Don Lemon's marijuana crack didn't sit well with leftists, or blacks:
My boss, a white man, says to me,"Don Lemon holds contempt for other blacks. Racist will use him&turn on him. They know he's opportunistic."

— Iamhumbled (@melaninisthekey) November 25, 2014
I doubt if @donlemon from us … He don't represent us but only protect White Racist supremacist @CNN lies

— Real Jews R MELANIN (@ohhJerusalem) November 25, 2014
Wait, he's black, and liberal, so he must be a white supremacist.
Between the racist remarks, terrible reporting, arrogance, and rape-victim-blaming, why is @donlemon still employed with you @CNN? #Ferguson

— Kerri Sullivan (@cashmoneykerri) November 25, 2014
Obviously, every time an unarmed black man gets killed by a racist cop, Don Lemon gets a pair of wings. #DonLemonReporting

— Brandon Miguez (@CrayolaInfantry) November 25, 2014
Couldn't tweet @ the time but @donlemon saying 'obviously the smell of marijuana is in the air' is so blatantly racist. WTF dude. Smh.

— Tanya Barrios (@tbarrios47) November 25, 2014
Good thing the bitter fruit Don Lemon is at CNN were hardly anyone saw him. Imagine if he was with Fox News and made that remark. It would be a bigger story than the riots last night in Ferguson.
These tweets mocking the bitter fruit are funny:
Read more
Hey, I found a Ferguson protester I agree with. He yelled FUCK CNN at Van Jones, Don Lemon and Chris Cuomo. Watch the following video.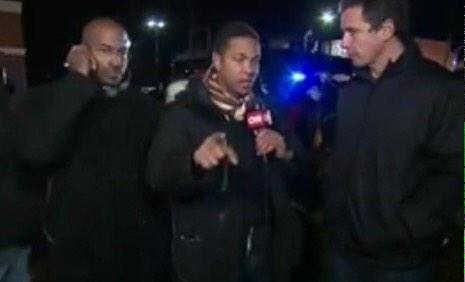 Fuck CNN Ferguson VIDEO
Well said sir. You actually said what millions in this country have wanted to saya on camera to CNN. Word up bro!
Notice also arrogant little Chris Cuomo try and shove the black dude out of the way after he yelled 'FUCK CNN'. Cuomo must be racist.
CNN fanned the flames, hoping for violence to try and help their sagging ratings. They got what they wanted last night. At least this one guy knows the truth. FUCK CNN!
Aww. CNN Don Lemon, the bitter fruit doesn't like bloggers. He whined about bloggers being 'outside agitators' at today's press confernce with race hustler Al Sharpton:
"These were bloggers and as many people are calling them, 'outside agitators' That's where the commotion is coming from," said Lemon. Don't go thinking that "everyone here is pissed off and angry or what have you. It's the people who are online who are taking things out of context. Those are the people who are really creating the stir."
Yes bitter fruit, blame the bloggers. You can't really blame Don Lemon can you? He knows he's at a network that's going down the toilet at a record rate, and Internet reports are quickly replacing these these media dinosaurs. There's a reason why CNN and other leftist networks are bleeding viewers.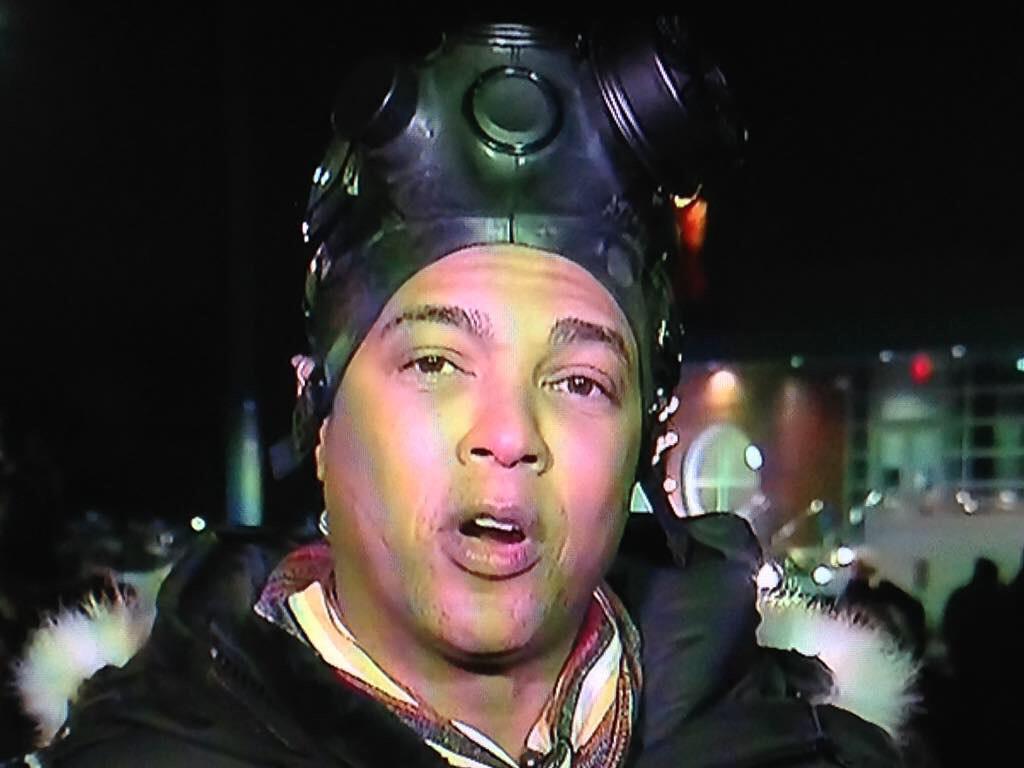 CNN Don Lemon whines about bloggers