Apparently, if you are bound to a wheelchair for the rest of your live, it's just a supposed disability to Andrea Mitchell. The NBC old bag was during her best to spin Wendy Davis' disgusting wheelchair ad, in typical Mitchell/Greenspan/NBC fashion. Watch the following video:
Andrea Mitchell doesn't think Greg Abbott has a supposed disability VIDEO
Could you have gone after what you see as his hypocrisy by pointing out what he did in that rape case, what he did in these other cases, without the stark image of the empty wheelchair, which seemed to be trying to point people towards his own supposed disability?
No amount of botox can help Andrea Mitchell's sagging face.
Read more
Leave it to Andrea Mitchell and MSNBC to gush over a Communist Dictator like Fidel Castro's birthday. Yesterday was Fidel Castro's 88th birthday, and Andrea Michell couldn't hold back her excitement.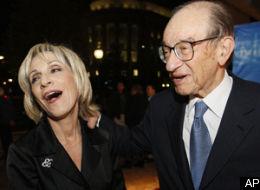 Andrea Mitchell gushes over Fidel Castro's 88th birthday
Andrea Mitchell is showing her age again. She is so dumb that she's claiming Iran was 'more or less' an American ally before George W. Bush became president. What planet is Andrea Mitchell living on? Planet Greenspan?
Old bag Andrea Mitchell thinks Iran was an America ally before George W. Bush
It's getting time for old Andrea to retire. She was never very sharp to begin with, but iran was an American ally in the 80s and 90s? She needs a drool cup, quickly!
Sean Duffy is a Wisconsin Republican Rep. who at times is conservatives, and other times a squish. But today, I'm proud of Duffy. He completely obliterated NBC's old hag Andrea Mitchell over her spinning and talking points on the government shut down and ObamaCARE. Mitchell hasn't been spanked this hard since her younger years with Alan Greenspan!
I wish more Republicans would do what Sean Duffy did to Andrea Mitchell. Too many times, Republicans go on these corrupt liberal networks and seem like they are afraid to challenge biased host. Partial transcript from The Blaze:
Liz Cheney has announced that she will try to primary RINO Mike Enzi for the Wyoming Senate seat next year. Liz Cheney if of course the daughter of Dick Cheney so leftist loons are in a hissy over this announcement. The thing that worried me about Liz Cheney is if she's a warmongering type Republican like her dad. That's not something we need. If she's conservative and doesn't fit the John McCain warmongering model, she would be an improvement over Mike Enzi.
BREAKING: Liz Cheney, daughter of Dick Cheney, says she will challenge Sen. Mike Enzi, R-Wyo., next year

— The Associated Press (@AP) July 16, 2013
Here's the Liz Cheney video announcing her candidacy:
Liz Cheney to primary Wyoming RINO Mike Enzi for Senate
The RINOS are already worried, and so is Mrs. Greenspan Andrea Mitchell:
Read more
Andrea Mitchell of NBC has become so irrelevant on TV, she's decided to take to Twitter to try and campaign on behave of liberal Democrat candidates. Mitchell's latest dreamy candidate is of course Wendy Davis, the Gosnell Democrat who's 15 minutes of fame came and went after her filibuster. Texas's gubernatorial election is next year. Check out old Andrea campaigning for Wendy Davis via Twitter:
.@WendyDavisTexas on running for Gov"Of course Im looking down the road abt whether thats the right thing for me to do,right time for state"

— Andrea Mitchell (@mitchellreports) July 10, 2013
.@WendyDavisTexas on #txlege anti-abortion bill: "It's an inhumane thing to do… big government at its worst." #AMR pic.twitter.com/SAjs54w76q

— Andrea Mitchell (@mitchellreports) July 10, 2013
Wait, hold up a second. Andrea Mitchell and Wendy Davis whining about big government? Seriously? Both of them are far left Democrats and love Obama. What part of other people not paying for the abortions of those who can't keep their legs crossed don't this dim bulbs understand?
Read more
The media is spinning. Mrs. Greenspan Andrea Mitchell is really spinning to try and deflect blame from Obama and Hillary Clinton. Jason Chaffetz schooled Mitchell on Twitter.
.@mitchellreports Not true. They were invited. They chose not to go. This is without precedent #benghazi

— Jason Chaffetz (@jasoninthehouse) May 8, 2013
NBC/MSNBC is the network of lies, deceptive video edits, and outright propaganda for the Democrat party. It's time for Andrea Mitchell to fade off into the sunset. The years aren't doing her any favors.
Read more
Andrea Mitchell is really worried. Not worried that Muslim terrorists might be planning more attacks on America, but rather that American Muslims might have to fear 'blacklash' over other Muslim terrorists actions. What Andrea Mitchell doesn't seem to grasp like to rest of leftist media hacks is that American Muslims in this country are treated far better than non-Muslims are in any Muslim country. Check out Egypt and the Coptic Christians for an example.

DAVID ROHDE: And I just, my personal feeling is that Americans shouldn't let this frighten us all too much. You know, there have not been that many attacks. I've spoken with many American Muslims that are very worried about a backlash, and they, you know —

ANDREA MITCHELL: Understandably.

ROHDE: Understandably. At this point it's a horrific thing that happened in Boston; it was terrible. But the number of attacks are still fairly low compared to 9-11, and I just hope there wasn't an overreaction. This is a slow process. It's a very extreme form of Islam, and it's not sort of widespread throughout the country at this point.
Dr. Ben Carson continues to take no prisoners and destroy left wing media hacks. Carson's latest victim is NBC's old hag Andrea Mitchell. The main topic was same-sex marriage. The racism MSNBC had the descripption of 'conservative hero' in the left box during the interview, rather than his name, or profession.
I'll give Mrs. Greenspan aka NBC old hag Andrea Mitchell some points here. She spoke the truth for once in her 1000 years or whatever of existence. So told Morning Slow (Joe) that 'Frankly there isn't enough tough reporting in Washington.' She actually said that with a straight face too! The old hag obviously is too arrogant to realize that the reason there isn't enough tough reporting in Washington is because of leftist shills like herself, and the rest of the hacks at NBC (and CBS, ABC, CNN.) How should could have the gall to say what she did with a straight face speaks volumes about her arrogance.

Read more