Apparently, if you are bound to a wheelchair for the rest of your live, it's just a supposed disability to Andrea Mitchell. The NBC old bag was during her best to spin Wendy Davis' disgusting wheelchair ad, in typical Mitchell/Greenspan/NBC fashion. Watch the following video:
Andrea Mitchell doesn't think Greg Abbott has a supposed disability VIDEO
Could you have gone after what you see as his hypocrisy by pointing out what he did in that rape case, what he did in these other cases, without the stark image of the empty wheelchair, which seemed to be trying to point people towards his own supposed disability?
No amount of botox can help Andrea Mitchell's sagging face.
Read more
Leave it to Andrea Mitchell and MSNBC to gush over a Communist Dictator like Fidel Castro's birthday. Yesterday was Fidel Castro's 88th birthday, and Andrea Michell couldn't hold back her excitement.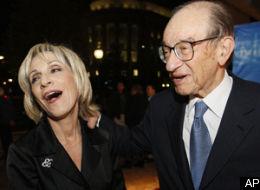 Andrea Mitchell gushes over Fidel Castro's 88th birthday
Little piggy Bill Maher defended fellow progressive liberal Democrat Donald Sterling on Twitter. Piggy Maher said it's ok that Sterling is a racist, it's still legal to be an asshole in America. Maher is right on that account, and proved it every day. It's kind of ironic isn't it? Maher bashed conservatives for supporting the 'racist' Cliven Bundy this past Friday on his HBO show. Bundy was branded a racist for saying 'Negro', far less offensive than what Sterling 'allegedly' said on tape.
Sterling def. a racist,but take away his team? Clippers shldn't have played yesterday? Calm down,being an asshole is still legal in America

— Bill Maher (@billmaher) April 28, 2014
Bill Maher defends fellow Democrat Donald Sterling on Twitter
Should Sterling lose the Clippers? I really don't care. I haven't watched one of their games in the 30+ years they've been in L.A. Marge Schott lost the Cincinnati Reds for racist and anti-Semitic comments. So if you go by the same standards, Sterling should lose the Clippers.
Still, it's very ironic how a pig like Bill Maher who donated a million dollars to Obama is cool with racism from a major sports team owner. Good to know piglet Maher.
What's this? Piggy Bill Maher not happy about the gaystapo's tactics of getting Mozilla CEO Brendan Eich forced out? During the piggy Maher's show last night, the topic of the Mozilla CEO's force out came up and the piglet Maher said: There Is A Gay Mafia If You Cross Them, You Do Get Whacked. Watch the following video (via Real Clear Politics):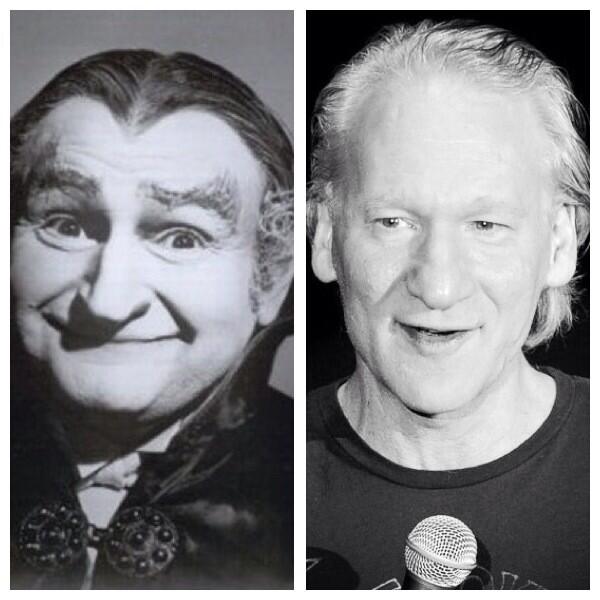 Bill Maher: There Is A Gay Mafia If You Cross Them, You Do Get Whacked
Bill Maher must be fired for such hate speech!
Read more
Pig Bill Maher is continuing to beat the drum about how racist Paul Ryan is or something for making the crack: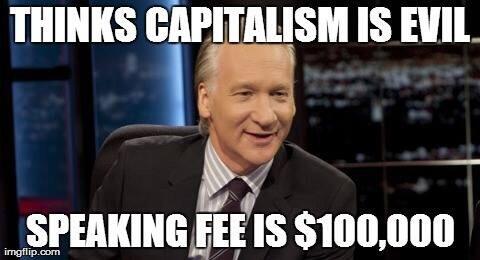 Bill Maher tricks his leftist guests-audience with racist Michelle Obama crack (Video)
"this tailspin of culture, in our inner cities in particular, of men not working and just generations of men not even thinking about working or learning the value and the culture of work."
The leftists members of Maher's panel and his auidence all blamed Republicans for being racist after they tried to spin this as somehow racist. I don't like Paul Ryan in the least, but I fail to see the racism here. Progressives sse racism in everything of course as long as it comes from a Republican. But what about this Michelle Obama crack:
"When it comes to getting an education, too many of our young people just can't be bothered. They're sitting on couches for hours playing video games, watching TV. Instead of dreaming of being a teacher or a lawyer or a business leader, they're fantasizing about being a baller or a rapper,"
If what Paul Ryan said is truly racist, then what Michelle Obama said is equally, if not more racist right? When piggy Maher read this quote, the panel all jumped on plahing Republicans, until Maher said this come from Michelle Obama.
A eerie silence then went over the audience and the black race hustler on the panel then went on to say 'this isn't about Republicans or Democrats.' Funny how things change so quickly when the racism or perceived racism comes from a progressive liberal Democrat.
Well done Maher, but you still suck.
Obama's million dollar big Bill Maher is whining again. After the Boston Redsox won the World Series, and fans sung God Bless America and chanted 'USA USA USA' Pig Maher was offended. Boston fans of course are still recovering from the April Muslim terrorist attacks.
Pig Maher whines about Red Sox fans chanting USA USA USA
Boston is a progressive liberal city, and a progressive liberal state. I wonder what they think of Pig Maher feeling offended? Communist progressives are very much like Pig Maher.
Read more
Anthony Weiner continues to try and audition for a TV job now that his political career is officially dead. Weiner the putz went on another putz's show Bill Maher. The two misogynist pigs tried their best to spin and defend ObamaCARE. Maher and Weiner were their typical self's, pulling out the Bush card as a way to defend ObamaCARE.
Anthony Weiner and Bill Maher try to defend ObamaCARE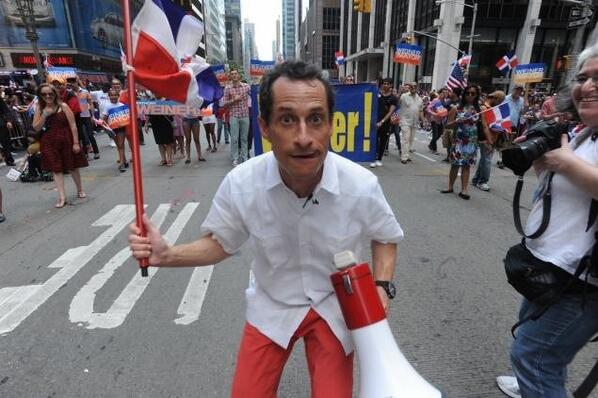 Anthony Weiner
Weiner would be a great sidekick to Pig Maher. They are both obnoxious, misogynistic progressive liberal extremist assholes.
Maybe HBO will give Weiner a show. They could call it the Carlos Danger Power Hour or something.
Ok, I'm a little scared now. I actually agree with Obama's million dollar pig Bill Maher over something! He actually had some balls to softly bash Islam on his lame show yesterday and leftists who continue to make excuses for it. Of course Maher didn't bash Islam without getting some digs in claiming that somehow that Muslim countries were 'conservative.' Muslim countries are far from conservative. They control what their people do, who they are allowed to worship, decide to who can drive and who can't, and are involved in every part of one's life. Does that sound conservative? No, it sounds like a progressive American Democrat. Conservatives (not Karl Rove Republicans) want government out of people's lives, Democrats want people involved at every point one someone's life. Tell me again how 'conservative' Saudi Arabia and other Muslim countries are.
Self proclaimed 'comedian' Bill Maher is back to joking about Sarah Palin's down syndrome son Trig Palin. That's was passes as comedy for a liberal. Bill Maher donated one million dollars to Obama's campaign was year, supports Bradley Manning, and doesn't support Edward Snowden. Pig Maher told his 'joke' in Las Vegas during one of his stand up routines. After the show, someone named Ron Futrell started heckling Maher over the 'retard' Palin joke and a reference to Halliburton. Ron Futrell was kicked out of the Pearl Theater in Las Vegas on June 8. Today, once news of Pig Maher's 'retard' jokes about Sarah Palin's special needs child spread, she came out swinging on Twitter:
I'm in your neck of the woods this weekend, little Bill. Care to meet so I can tell you how I really feel? shar.es/wLpR6

— Sarah Palin (@SarahPalinUSA) June 13, 2013
Hey bully, on behalf of all kids whom you hatefully mock in order to make yourself feel big, I hope one flattens your lily white wimpy a#*.

— Sarah Palin (@SarahPalinUSA) June 13, 2013
Of course Sarah Palin is right. The little lily white wimpy ass Bill Maher wouldn't meet directly with Palin and say that crap to her face.
Read more
Leave it to Obama's million dollar pig Bill Maher to whine about America's 'overreaction' to Muslim terrorism. Only in America could a talentless, crass pig like Bill Maher makes millions of dollars of rubes, then whine about them.
"C'mon, this is the U.S.A., we're pretty good at putting people in prison, We have a higher incarceration rate than Iran or China, or for that matter every other country on Earth."

"We're also pretty good at executing people. Ninety percent of the countries in the world don't," he said, "but we do. So, yes, I'm afraid little Dzhokhar f*cked with the wrong peace-loving Christian people."