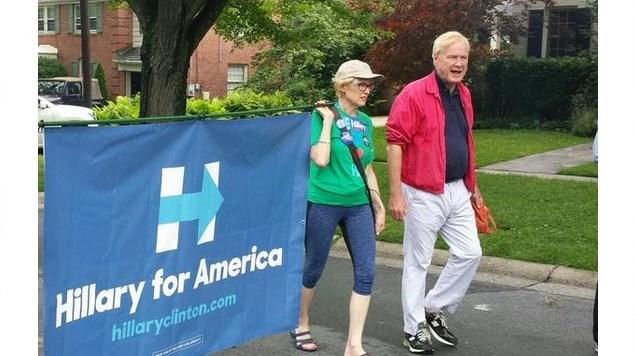 NBC's Chris Matthews who has that epic failure of a show on MSNBC was seen marching in Hillary Clinton July 4th parade in suburban New York. NBC's Chris Matthews...
The lovefest between Chris Matthews and Obama at American University is over. Chris Matthews had his usual thrill up his leg for an hour with Obama and the young...
American University, the site at which Chris Matthews will cream his pants during his interview with Obama today decided to kick out Ballet Petite's two final dress rehearsals for the Tingles/Obama event. Ironically, the ballerinas were rehearsing for "The...
Chris Matthews has declared another way of being racist towards Obama. If you call Obama, Obama you are a racist. But they first of all referred to him, not...
Does Chris Matthews even listen to himself? Apparently not. On his low rated Hardball show today, he claimed Glenn Beck's NRA keynote speech and the convention this past weekend...
The Chris Matthews Show that was on NBC over the weekend has been, cancelled, in yet another epic failure for tingles and NBC. The last broadcast of this left wing propaganda show will be July 21st. The Chris Matthews...
Barbara Buono is the Democrat running against Chris Christie for Governor of New Jersey later this year. She looks an awful lot like Nancy Pelosi, without the botox. Buono...
Chris Matthews is whining again. While discussing Syria, he told Muslim Martin Bashir that all we do is 'Kill Arab on International #8217; I actually agree with tingles on...
Chris Matthews did his best Hillary Clinton impersonation yesterday. Chris Matthews asked on the air 'What Difference Does It Make Why They Did It' when discussing the Muslim Boston Terrorists Tsarnaev brothers. Seriously. Idiots like Matthews and the rest...
CBS hack Lesley Stahl thinks 'We're All Going To End Up Wearing Burqas.' Stahl made these outrageous comments on the tingle leg Chris Matthews show over the past weekend...