Big breaking news from CNN about Malaysia Airlines Flight MH370. A Boeing 777 like MH370 would struggle to maintain altitude once fuel tanks were empty! OMFG! REALLY?! This is CNN: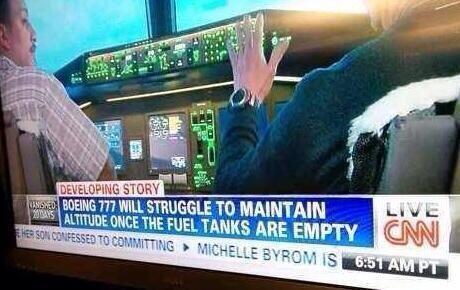 Breaking news from CNN! A Boeing 777 like MH370 needs fuel to fly
Hey thanks CNN for making sure we all knew the crucial fact that planes cannot fly on empty fuel tanks pic.twitter.com/P6uXuTCUgI

— Katie Pavlich (@KatiePavlich) March 31, 2014
After almost a month of CNN's insane 24/7 coverage of Malaysia Airlines Flight MH370, the egghead progressives at CNN have educated their viewers. Planes need fuel in order to fly.
CNN has gone into full blackout mode about the recent corruption of state Democrats getting busted by the FBI. LeLand Yee of California was busted this past week for 'allegedly' gun running. Yee is a big gun grabbing Democrat, in the mold of Dianne Feinstein in California. But CNN hasn't made one mention of Leland Yee's arrest. When asked why CNN is ignoring the story, CNN mocked the person via Twitter for asking the question in the first place:
@TheINDYpundit It's in line with us covering state senators & state secretary of state races just about never. You see another conspiracy?

— CNN.com Writers (@CNNWriters) March 28, 2014
CNN mocks IndyPundit for asking why they aren't covering Leland Yee story
This is CNN.
I guess IndyPundit just doesn't get the round the clock coverage of MH370 even though nothing has been found in the Indian Ocean, and nothing newsworthy about the flight has come out in over a week. Playing with toy airplanes or bringing on psychics is far more newsworthy than covering corruption in the Democrat party at CNN. Their ratings reflect this.
Piers Morgan sign off video really made me chuckle. Piers Morgan's show finally ended on CNN earlier tonight, as the whiny British hack threw a tantrum about civilians with guns and the NRA. The snotty Piers Morgan went out in typical arrogant Piers Morgan fashion, he shamed himself, whatever is left of CNN, and the anti-Second Amendments in this country. The stupid British hack doesn't seem to realize that we have the Second Amendment thanks because of the British and us kicking their asses in the 1700′s.
Video: Piers Morgan goes out with whiny anti-gun, anti-NRA rant
Piers Morgan live went the way of progressive liberal Air America is is done, for good. He want out whining about guns in typical Piers Morgan fashion. He whined about the 'senseless slaughter' Americans are doing with their guns. The only slaughtering going on is against Megyn Kelly and the Kelly File in the ratings. Piers Morgan and his arrogant attitude didn't draw viewers to CNN's failing network. The snotty Brit signed off from his failed show after barely three years on the air. Morgan is the idiot who replaced crusty old Larry King. He went out with a gun control rant too in typical arrogant Piers Morgan fashion. He says guns belong on a military battlefield, not in the hands of civilians.
Piers Morgan Live finally ends on CNN
Good riddance your arrogant Brit. Time for Piers Morgan to go back to doing what he does best, hacking phones and whining about America's Second Amendment. We don't want him here, the British don't even want him back. Maybe we can ship him to Venezuela or something.
Hit the road jackass! Good night finally! Hey, at least you have those armed guards to protect you Piers, you hypocrite!
Want to see why CNN sucks so badly and the main stream media reporters are the laughingstock off the country? Look no furthur than CNN HLN bringing on psychic Lisa Williams to talk about the missing Malaysia Flight MH370. From toy planes, to black holes, to 'zombie planes' CNN, and HLN are official batshit crazy. Watch the following video of psychic Lisa Williams discuss the missing MH370 plane on CNN HLN.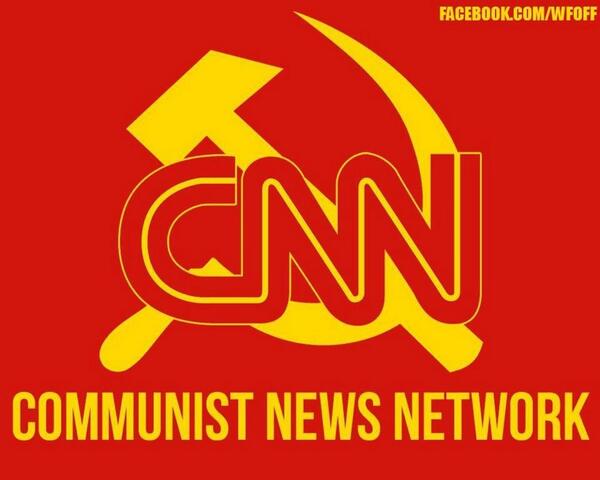 This is CNN: HLN brings on psychic Lisa Williams to talk about missing MH370 VIDEO
I really feel badly for the victims of this missing plane and their families, but nringing on psychics now to talk about the plane? I think I'm going to barf. Is this what American media has really become? This is CNN?
Read more
MH370 Captain Zaharie Ahmad Shah posted a Youtube video of him with flight simulator. I don't know why, but CNN finds this odd. Yea, really odd that an airplane pilot would have a flight simulator huh? Below is the video of Zaharie Ahmad Shah discussing the flight simulator on Youtube.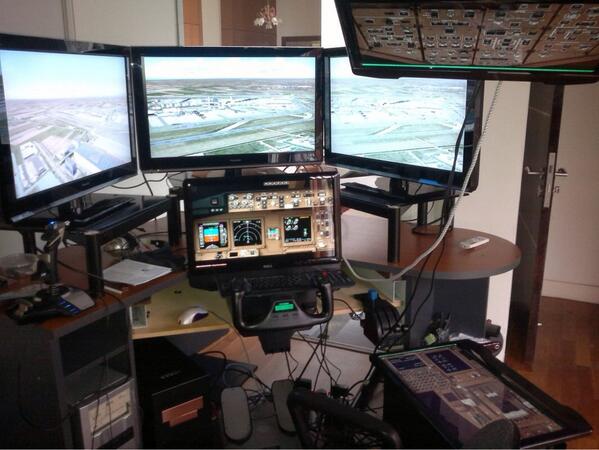 MH370 Captain Zaharie Ahmad Shah Youtube video with flight simulator
Shah discusses how to tune aircon to optimized useage using inverter 1hp r410a.
CNN finds the Zaharie Shah youtube video new worthy. That's why they fail in the ratings.
Don Lemon, the bitter fruit of CNN finally let the cat out of the bag. The media refuses to criticize Obama over all of his failures for one reason. His skin color. Lemon said it point blank today:
"As a journalist, you weigh how much you should criticize the president because he's black."
So it's not only liberal media bias, it's also racial media bias. Despite the fact Obama is half white, and an epic failure in the mold of Jimmy Carter, you can't criticize him simply because he's half black.
This is of course complete and utter BS. If a president is a failure, no matter what his or her skin color, he needs to be criticized by what used to be the 'watchdog' media. It's also hypocritical. Do you think for one second that if a black conservative like Allen West or Tim Scott became POTUS that the media wouldn't pound them when they screwed up simply because of their skin color? Of course they would hammer a black conservative if they ever became POTUS. In fact, it would be far worse than any white Republican has ever seen, even worse than when Dubya was president.
I'll try to translate Lemon and the media for you. You can't criticize a Democrat president for their screw ups. If that POTUS is of another race other than white, you really can't criticize them.
Apparently there are no left wing, black, or Latino hate groups in America. They are only white and 'far-right' according to CNN. In bad news for CNN and other race hustlers, hate groups are on the decline in America, despite the constant playing of the race card by CNN and other left wing biased networks. Check out though how CNN begins their story on hate groups declining in America:
Far-right extremist groups had been on the rise, particularly in reaction to President Obama's election in 2008 and the financial crisis around the same time. But now, hate group prevalence is taking a downward turn, according to a report released Tuesday.
So you see, CNN doesn't recognize black supremacist groups like the New Black Panthers as a 'hate group.' Only 'far-right' groups can be classified as hate groups.
CNN also considers 'Patriot' groups to be hate-groups:
"Patriot" groups in particular saw a significant drop, falling 19% from 1,360 groups in 2012 to 1,096 in 2013. These anti-government groups had been strengthening in numbers substantially; there were only 149 of them in 2008.
This is why CNN is such an epic failure in the ratings. They are competing with the left wing propaganda networks that include ABC, CBS, NBC and MSNBC. They're presenation isn't exciting enough to far left extremists, that's why MSNBC takes most of their viewers.
If this is how Jeff Zucker is going to 'fix' CNN, then let it be.
The media had a meltdown after Ted Nugent called Obama a "sub-human mongrel" was sincere. I don't know why he even bothered to apologize. Considering what the left calls conservatives (white, black, females, males). Obama on The View in 2010 called blacks 'a mongrel people.' Yet you didn't hear any media outrage when Obama made his comments. But because Ted Nugent doesn't fawn over Dear Leader Obama, the media cried their usual racism bs. So Erin Burnett, the CNBC reject scooped up by CNN who has been yet another ratings failure tried to bash Ted Nugent for using the same term that Obama used 'mongrel'. Nugent wasn't taking her crap and crushed her, and bragged about Piers Morgan being fired.
Ted Nugent destroys CNN hack Erin Burnett, Piers Morgan (Video)
Erin Burnett became offended when Nugent owned limey Morgan.
You'll also notice Burnett tries to claim Nugent called Obama a chimpanzee after Nugent cited the person who said 'what difference does it make' about four Americans dying in Benghazi. Last time I check, it wasn't Obama had made that crack. It was the lily white piece of trash Hillary Clinton. But we don't want to confuse CNN with any facts. They weren't known as the Clinton News Network in the '90s for nothing.
So what will Piers Morgan be best remembered for after his show completely bombed on CNN? One of the best and most memorable moments of the Piers Morgan show was from last year, when Dana Loesch completely destroyed Piers Morgan over gun control and the second amendment.
The British are leaving! The British are leaving!
#WhatWillPiersBeRememberedFor – Dana Loesch destroys Piers Morgan in 2013
As Piers Morgan is getting a verbal beat down by Dana Loesch, you can see his face getting redder and redder. His face almost gets almost as red as his tie.
Read more
The NRA must be trembling in fear . Piers Morgan threatened the NRA via his Twitter account that he's 'not down with them yet' even though he's been canned by CNN.
I wouldn't get too excited @NRA – I'm not done with you yet. #GunControlNow

— Piers Morgan (@piersmorgan) February 24, 2014
Hey Piers. Shove a musket up your bum.
Read more
HAHAHAHAHA! Remember this great moment from last August? When the news about The Kelly File on Fox News surfaced to 'compete' with Piers Morgan at 9pm Eastern, Piers Morgan was eager for a battle. He tweeted Megyn Kelly 'bring it on':
Bring it on @megynkelly > http://t.co/etJa291sUk

— Piers Morgan (@piersmorgan) August 8, 2013
Well, Megyn Kelly 'brought it.' The Kelly file since debuting in October has averaged more than 2 million viewers a night. Piers Morgan on the other hand was lucky to get 300,000 viewers a night, and that's mainly because CNN is always on in airports across this country.
Any bets as to where Piers Morgan ends up? I'm betting on Al Jazeera. Maybe he can have his anti-gun, anti-American show on that terrorist supporting network.
Or maybe Piers Morgan can host a Youtube channel on phone hacking for tabloids.
Regardless of what happens to Morgan, he is washed up. He has no future in American television. The British don't even like him. He's not as likable as Mr. Bean or something. Good thing for Piers is that he made a tons of money off CNN's stupidity giving him millions for three years. Hopefully for him, he saved it. Those armed guards he has aren't really going to be necessary anymore.