CNN Carol Costello was so excited to play an audio clip of apologizes for joking about Bristol Palin altercation at a party in Wasilla, Alaska. Carol Costello was so excited to share the audio clip with her minuscule audience that she actually said: "This is quite possibly the best minute and a half of audio we've ever come across. Well, come across in a long time anyway."
Considering what CNN has become, Costello may have actually had a point with that remark.
CNN Carol Costello apologizes for joking about Bristol Palin
Even six years later, the Palins still live free in the minds of crazy, biased leftist media hacks. Costello has actually seen so much backlash from her joking about Bristol Palin that should was forced to apologize today. Too little, too later you leftist hack.
CNN's Carol Costello apologized on Thursday for joking about a police recording of Bristol Palin. Carol Costello didn't apologize on the air or anything like that, instead she released a statement to left wing biased Politico.
Vandon Gene is a Sun-TV Contributor in Ontario, Canada. Anderson Cooper of course was sent to Ottawa to cover the terrorist attack. Cooper is a pissy little worm, who doesn't like to be bothered. Vandon Gene says Cooper told him to "a fucking break" when Gene asked if he could take his picture. This is your entitled little Anderson Vanderbilt who went to Ottawa to exploit the terrorist attack for CNN. Of course, hardly anyone watches CNN, so I don't know why they even bother.
So @andersoncooper is an ass. Told me to give him "a fucking break" then went on a rant: https://t.co/YuMyhbUZ5B #AC360 #CNN #OttawaShooting

— Vandon Gene (@vandongene) October 23, 2014
Anderson Cooper cusses out Vandon Gene Sun-TV Contributor
Cooper didn't like being called out and whined back on Twitter:
.@vandongene I can't believe any station employs you, and if you want to be a journalist, learn how to behave when covering a story

— Anderson Cooper (@andersoncooper) October 23, 2014
This is really funny and ironic coming from someone like Anderson Cooper who called the tea party 'tea baggers' back in 2010 and giggled about it on CNN.
Read more
No matter how much CNN licks Obama's butt hole, they still treat their black employees like crap according to Breitbart. I guess CNN prefers Muslim terrorists like the Brotherhood over black employees. I wonder what bitter fruit Don Lemon thinks about this. Or how about Communist, cop killer lover Van Jones? Zuckered!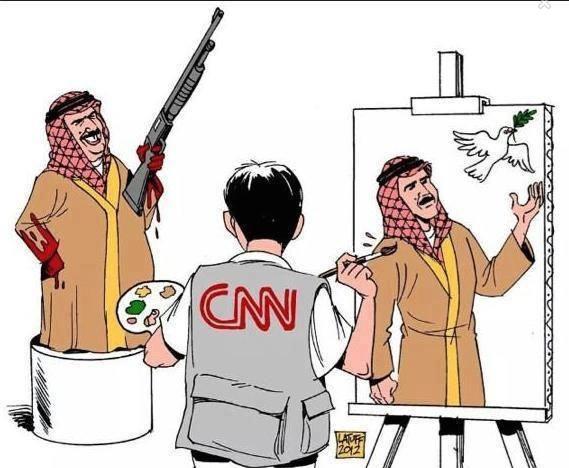 CNN under fire for treatment of black employees
John McCain completely destroyed new CNN hack Jay Carney. Apparently, Carney hasn't left his position as chief Obama propaganda minister. He will fit in perfectly at Obama licking CNN. Watch the following video of John McCain drinking Carney's milkshake:
John McCain destroys new CNN hack Jay Carney VIDEO
Jay Carney is still a big lying assclown, only paid millions of dollars by CNN instead of by the tax payers. If this is CNN's attempt to try and regain what little credibility they still had, then they got Zuckered!
The only surprise about CNN hiring habitual liar Jay Carney is that MSNBC didn't scoop the turd off the side of the road first. Yes, CNN, the failing network, that has lost respect of basically everyone has turned to a habitual liar as a political contributor. This hiring is so bad for CNN that they even disabled the comments section for their web/press release of the hiring of Jay Carney.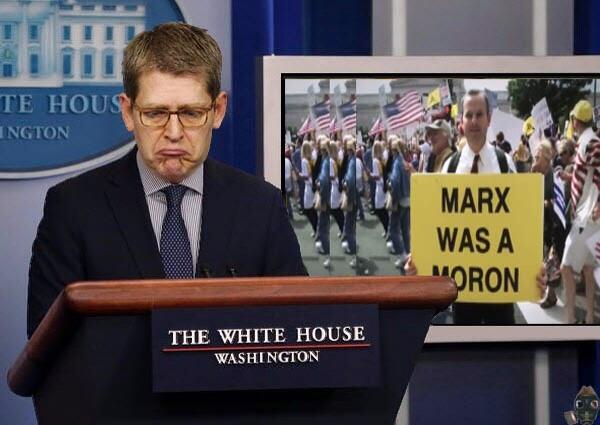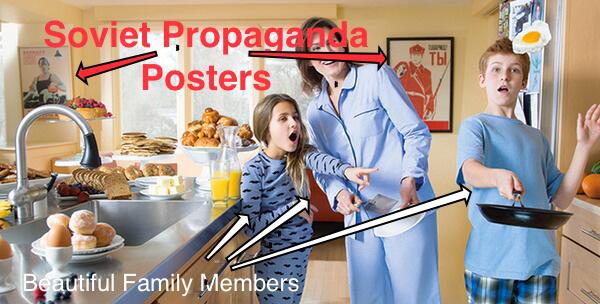 Figures! CNN hires habitual liar and USSR love Jay Carney
I guess CNN figures they don't have any credibility left anymore anyway. They already hired a Communist with Van Jones, why not hire another Communist like Jay Carney. If Claire Shipman ever gets dumped by ABC she could head to Commie Heaven at CNN too.
Radical Muslim British Cleric Anjem Choudary is still licking his wounds after getting thoroughly destroyed on Hannity earlier in the week. Appearing on CNN's 'Reliable Sources,' the first question posed to Choudary by CNN Hack Brian Stelter was "Why would you agree to go on a show like [Hannity]?" Seems the host took a liking to the cleric because of his shouting match with Hannity. Typical CNN garbage. The Muslim radical explained to Brian Stelter that he spreads his Islamic radical propaganda anywhere, regardless if it's that 'evil' Fox News, or the failing network of CNN.
As it turns out, Choudary, was cracking 9/11 jokes when asked to count to ten and check his mic. All of a sudden, he wasn't as big of an idol to Stelter anymore.
The conversation abruptly ended when Stelter said, "here's what bothers me: when we were setting up for our interview here, the audio engineer asked you to count to ten to check the mic, and you started to do that — but then you said 9/11, 7/7, 3/11. Is this all some sort of joke to you?"

"You know," Choudary said, "if you had a sense of humor, you would have laughed at that. It was just a soundcheck. You shouldn't take any of these things that seriously. If you want to make it a big deal, then do so, but it makes you look much more shallow, really."

"I have nothing more to say," Stelter responded.
Anjem Choudary cracks 9-11 jokes on CNN (Video)
a new CNN poll has found that a record low amount of Americans trust their government. Gee, I wonder why that could be? The IRS? The DOJ? the NSA? The media and leftists will probably try to spin this as all being the Republican House. But bad news for them is that this is in ENTIRE government, including the Democrat controlled Senate, the Obama/Valerie Jarrett White House, and his various thugs like Eric Holder, Butch McCarthy etc. This comes on the 40th anniversary of Richard Nixon resigning as president over Watergate. The CNN story tries to focus around Watergate. That has been proven to be nothing more than the leftist press (even back then) trying to take down a powerful Republican in Nixon. With all the crap that Obama has gotten away with over almost six year, he makes Richard Milhous Nixon look like a choir boy.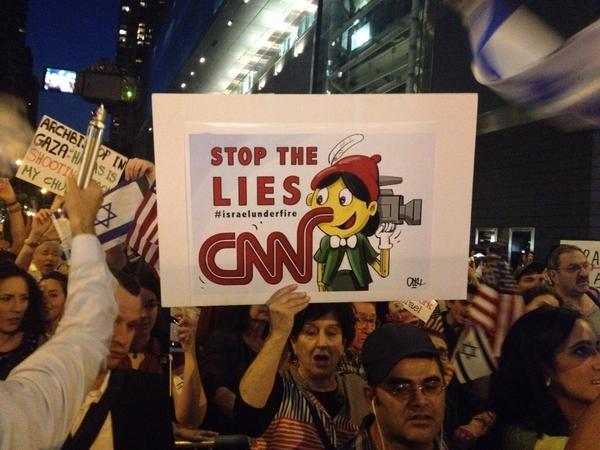 CNN Poll: Trust in government at all-time low
CNN really loves their Hamas terrorists. Over and over again, CNN including self hating Jew Wolf Blitzer continues to feature Hamas spokesman Osama Hamdan.
CNN repeatedly features Hamas spokesman Osama Hamdan (Video)
This is CNN.
During the '90s, CNN was known as the Clinton News Network. Since they have moved even further to the left, they are more like the Communist News Network (especially since they hire Communists like Van Jones.) Now maybe we call CNN the Caliphate News Network, with their constantly sucking up to terrorist Hamas and bashing of Israel.
Read more
Everyone knows by now where CNN stands. They not only support Hamas and the terrorist firing rockets at Israeli civilians, but they also supported the Muslim Brotherhood in Egypt. Basically, CNN has your typical leftist ideology. Hate the Jews, support the terrorists. But when Israel Ambassador to the US Ron Dermer destroyed CNN and uber-hack Erin Burnett for pro-Hamas bias, it was a beautiful thing to watch. Erin Burnett has been a complete and utter failure since CNN hired her away from CNBC. Burnett has been an epic failure just like everything else CNN tried (remember Parker-Spitzer and Piers Morgan?) Watch the following video as Dermer destroys Burnett/CNN for their pro-Hamas bias.
Israel Ambassador Ron Dermer destroys CNN for pro-Hamas bias (Video)
Anti-Semitic CNN hack Diana Magnay who called Jews/Israelis scum yesterday in a deleted tweet for cheering on Israel's ground operation against Hamas terrorists has been reassigned to Russia. Magnay, the anti-Semitic hack tweeted, then deleted calling these people 'scum.' After photos of her deleted tweet went viral, CNN went into damage control and assigned her to cover Russia instead. A much better fir for this Anti-Semitic hag.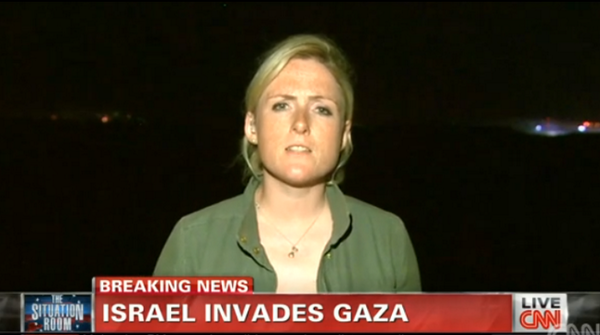 Anti-Semitic CNN hack reassigned to Russia