Why the hell is Al Sharpton getting air time on Meet the Press? Al Sharpton is nothing more than a racial agitator who thrives and profits off racial divide. Do the idiots at NBC and especially Obama lapdog Chuck Todd really think that Al Sharpton adds anything to the conversation?
Pitiful – Meet the Press gives Al Sharpton air time
Meet the Press has been lousy credibility ever since Tim Russert died. After allowing Sharpton on the spew his propaganda today, Meet the Press has absolutely no credibility left.
CNBC's Ron Insana tried to goad Fox Business' Charlie Gasparino after an image to Twitter about how he (Gasparino) breaks business news:
This is great @CGasparino pic.twitter.com/O3LymSh4s6

— Julia La Roche (@SallyPancakes) November 7, 2014
This wasn't posted by Charlie Gasparino, but I guess a fan of his. Right after that, the leftist CNBC hack Ron Insana tried to claim superiority.
@SallyPancakes @CGasparino David Faber breaks news … ALL others follow!

— ron insana (@rinsana) November 7, 2014
Then the two of them (Gasparino and Insana) got into a childish Twitter fight:
@rinsana @SallyPancakes GFY fat boy

— Charles Gasparino (@CGasparino) November 7, 2014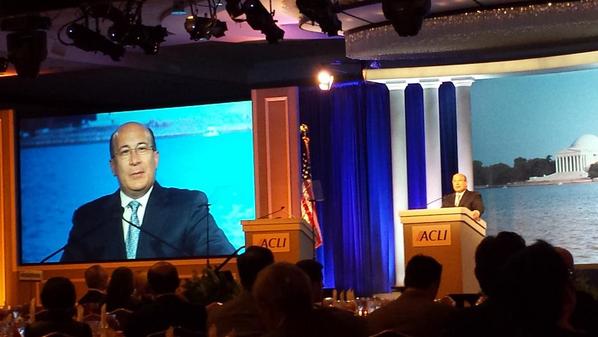 FBN's Charlie Gasparino and CNBC's Ron Insana twitter fight
@CGasparino @SallyPancakes Typically classy and I've lost 30 pounds. Find another insult and try to find some viewers while you're at it!

— ron insana (@rinsana) November 7, 2014
Wow, he lost 30 pounds and he's still that fat? Must have lost some hair too. Nice job Ron Insana.
Insana continued like a petulant little child:
@CGasparino @FoxBusiness And you shall remain a single-source shill for whomever whispers in your ear. As for the smack down, not worried

— ron insana (@rinsana) November 7, 2014
@CGasparino @FoxBusiness Faber still the best in the business

— ron insana (@rinsana) November 7, 2014
If you haven't heard of Ron Insana before, you aren't alone. Gasparino has almost 40,000 more Twitter followers.
The, Ron Insana got so desperate, he basically called Garparino a criminal:
@SallyPancakes @CGasparino @FoxBusiness Yes, hair is the real issue. Jealous of what? Being in Biz cable's witness protection program?

— ron insana (@rinsana) November 7, 2014
After Insana got pounded a few more times, he finally gave up.
Read more
So what does Obama do after his latest ass kicking in a mid-term election? According to Weasel Zippers, Obama invites over race hustling NBC hack Al Sharpton to discuss 'how to work with the GOP'. Maybe Obama can teach Al Sharpton how to better read a teleprompter. You would think Obama inviting over a NBC hack to discuss how he's going to work with the opposite would be a conflict of interest. But obviously NBC is cool with it.
Al Sharpton invited to White House for 'how to work with GOP'
NBC's snooty Dr. Nancy Snyderman now has 'wanted' posters up in her hometown. Why? Because Snyderman was quarantined to her home after her cameraman contracted Ebola while in Liberia, but she decided to drive to a local soup restaurant and violate her Ebola quarantine. NO SOUP FOR YOU! You see, arrogant leftists like Dr. Nancy Snyderman and many in the media think they are above the law and so whatever they want. The wanted posters for Nancy Snyderman in New Jersey say: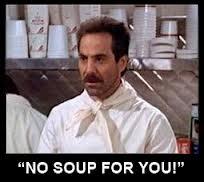 Nancy Snyderman wanted poster go up after breaching Ebola quarantine
Apparently, if you are bound to a wheelchair for the rest of your live, it's just a supposed disability to Andrea Mitchell. The NBC old bag was during her best to spin Wendy Davis' disgusting wheelchair ad, in typical Mitchell/Greenspan/NBC fashion. Watch the following video:
Andrea Mitchell doesn't think Greg Abbott has a supposed disability VIDEO
Could you have gone after what you see as his hypocrisy by pointing out what he did in that rape case, what he did in these other cases, without the stark image of the empty wheelchair, which seemed to be trying to point people towards his own supposed disability?
No amount of botox can help Andrea Mitchell's sagging face.
Read more
Even in Houston, Texas, NBC is just as corrupt, biased and downright disgusting as they are on a national level. Check out the following tweet from KPRC (NBC affiliate) in Houston. Apparently the GOP stokes Ebola fears against 'immigrants'.
GOP stokes Ebola fears against immigrants http://t.co/Z6EAwnnJOJ #HouNews #KPRC pic.twitter.com/6gSQwr8Cgx

— KPRC Local 2 Houston (@KPRCLocal2) October 12, 2014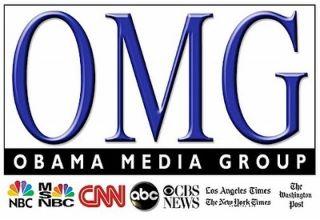 KPRC NBC Houston: GOP stokes Ebola fears against immigrants
Did Wendy Davis personally hire KPRC to help her imploding campaign or something? I guess this is what you should expect from the NBC brand, even in Texas.
Update: looks like KPRC Houston deleted the tweet. Screenshot added. Obviously these leftist hacks don't realize the original embedded tweet's text is always still there. This article was written by a hack at CNN no less.
Read more
Want to see why Meet the Press has gone down the toilet in quality and ratings since the passing of Tim Russert? Look no further than today's episode of Meet the Press featuring race hustler Al Sharpton who will give a eulogy at Michael Brown's funeral. Meet the Press gave Sharpton an unchallenged platform to spew his race hustling propaganda and his involvement in Ferguson.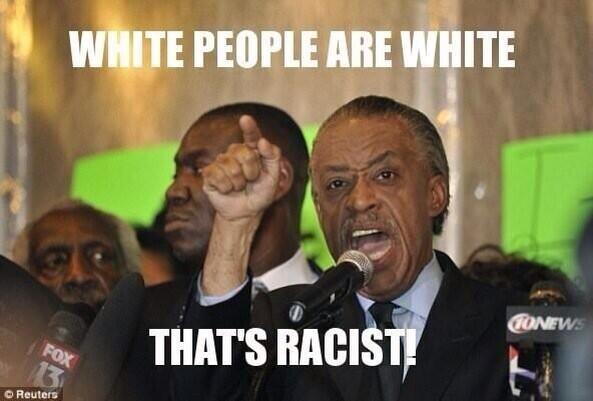 Meet the Press gives Al Sharpton platform to spew propaganda
Meet the Press is in the dumps. Their ratings are at all time lows. So what are the eggheads at NBC going to do about it? Dump one Obama ball washer for another. Politico (another Obama ball washing site) is reporting that Chuck Todd will replace Gregory as Meet the Press moderator 'soon.' What a ratings boom this will be for NBC .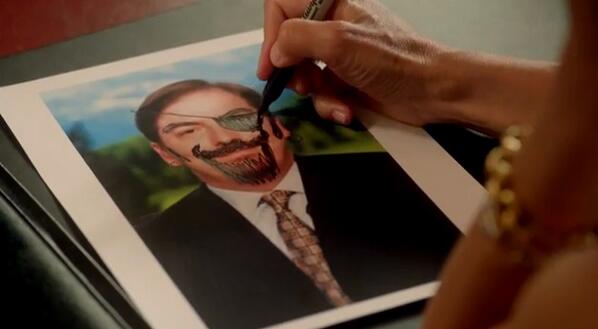 Meet the Press to dump David Gregory for Chuck Todd?
The entire media in this country is pro-Hamas and anti-Israel. Look no further than NBC's Foreign Correspondent Ayman Mohyeldin tweet claiming that Israel's IDFs has killed journolists in Gaza. Ayman Mohyeldin whined about the Israel Government Press Office collected testimony about Hamas threatened & harassed journalists. Here is Mohyeldin's tweet:
Israel Govt Press Office collected testimony of jornos in Gaza that Hamas threatened & harassed but makes no mention of jornos killed by IDF

— Ayman Mohyeldin (@AymanM) August 6, 2014
Ayman Mohyeldin NBC Foreign Correspondent claims IDF killed journalists
Even with this tweet, it doesn't take much to figure out Ayman Mohyeldin's bias. Just take a look at his Twitter background of someone draped in a Muslim Star/Moon flag.
The pro-Hamas, anti-Israel media is back in overdrive this week after a relatively calm weekend. Some anonymous NBC 'journalist' claimed he/she saw witness Israeli drones fire on Shifa Hospital. Tje anonymous coward NBC reporter never made his name public, and now that story has proven to be complete and utter bullshit. Yet, just a few minutes later, NBC was editing their original story now claiming that it wasn't Israel who fired on Shifa Hospitial. It was the Muslim terrorists of Hamas. Check out the before and after of NBC's text of their story originally blaming Israel (as usual):
Before: NBC blames Israeli drones for firing on Shifa Hospital.
After: NBC changes story to admit Hamas fired on Shifa Hospital.