Nathan Cirillo is the Canadian soldier shot dead in Ottawa during the terrorist attack at the National War Memorial. Nathan Cirillo was a 24 year-old reserve soldier with the Hamilton Argyll and Sutherland Highlanders.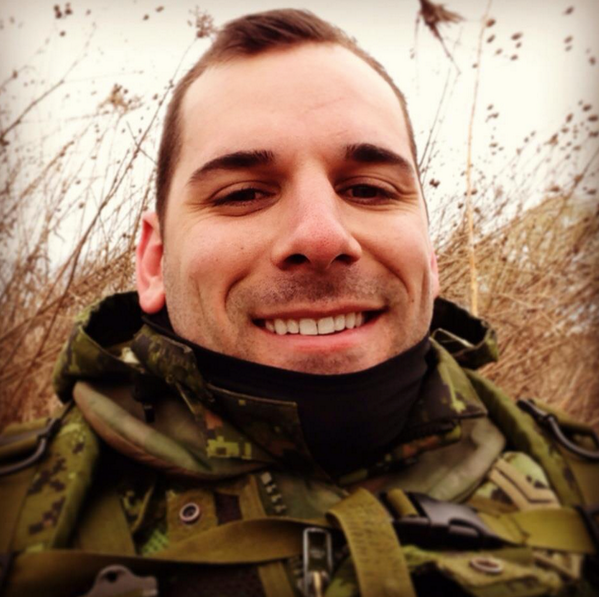 Nathan Cirillo – Canadian soldier shot dead in Ottawa
#Breaking: Soldier killed at war memorial identified as Cpl. Nathan Cirillo #ottawashooting http://t.co/vlj96XOoSm pic.twitter.com/LOzoL7IjVI

— The Globe and Mail (@globeandmail) October 22, 2014
rip to Nathan Cirillo and the other two that were shot. May you rest in peace

— Banaz (@Banaz101) October 22, 2014
Cpl. Nathan Cirillo identified as soldier shot, killed in Ottawa today, aunt says – @globeandmail http://t.co/oVrp10U6uG

— Breaking News (@BreakingNews) October 22, 2014
Michael Zehaf-Bibeau (Muslim) has been identified as Ottawa shooter. Below is a picture of Michael Zehaf-Bibeau:
Michael Zehaf-Bibeau identified as Ottawa shooter (Picture)
The strange thing about the release of this terrorist's name is that it was ISIS who announced his name and posted his picture to Twitter. Was this attack at the Ottawa Parliament an ISIS terrorist attack?
#ISIS Media account posts picture claiming to be Michael Zehaf-Bibeau, dead #OttawaShooting suspect. #Canada pic.twitter.com/kWam0E4tyX

— Military Studies (@ArmedResearch) October 22, 2014

Michael Zehaf-Bibeau was born in Canada in 1982, so he's not from the middle-eastern Jihadist regions. On the video of Zehaf-Bibeau shooting in the Paraliment building, it sounds like he was yelling Allahu Ackbar, but this hasn't been confirmed or denied yet.
Still don't have any details about the Ottawa Parliament shooter from the Canadian government (Gee I wonder why). However, Breitbart is reporting that the Ottawa Parliament shooter was wearing on Arabic scarf covering his face. Also, during the video of the shooting inside the Parliament shooting, it kind of sounds like someone is yelling Allahu Ackbar, though it's hard to decipher exactly what is being yelled.
Ottawa shooter wore Arabic scarf covering face
One parliamentary staffer has described the first gunman as being around 5 foot 9 tall, overweight and with an 'Arabic scarf' covering his face. It is not known if this was the gunman killed by the master-at-arms inside the parliament building.
The attack comes just 48-hours after another attack on service personel in Canada, in which a recent convert to Islam ran down two soldiers with his car and was then shot as he charged police officers. One of the soldiers hit died in the incident.
Josh Wingrove, a reporter who is within the building says that a gunman is within the building and that he has heard "dozens" of gunshots.
Still don't know if it was a Muslim terrorist attack in Canada today yet. but in Jerusalem, a Muslim Palestinian rammed his car into a group of pedestrians at the Ammunition Hill tram stop. Three Americans were injured among the group of nine people who were hit, and a baby was killed. This is similar to the terrorist attack carried out in Quebec yesterday when a Muslim rammed into Canadian soldiers killing one. Watch the following video of the Muslim terrorist attack in Jerusalem: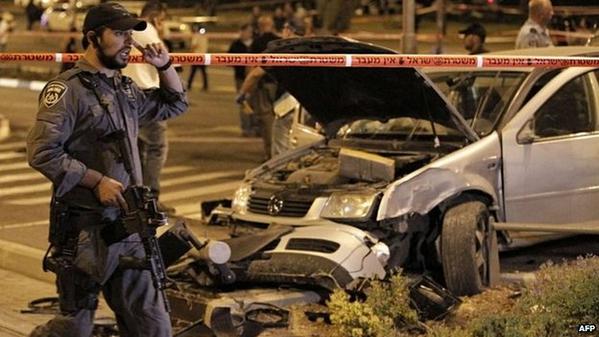 Three Americans hurt during terrorist attack in Jerusalem
The baby who died in this latest terrorist attack was a three month year old. Well done Hamas/Palestinian apologists. You should be very proud of yourselves.
Latest Arab Terror Attack in Jerusalem, Too Similar to "Mine" – http://t.co/lyqIJMxL8X pic.twitter.com/mB06YF6atn

— The Jewish Press (@JewishPress) October 22, 2014
Watch VIDEO –BREAKING: Infant Dead, Pedestrians Hurt as Hamas Terrorist Rams Train Station in Jerusalem (VIDEO… http://t.co/TTL8gZ7Cn0

— Pamela Geller (@atlasshrugs) October 22, 2014
Palestinian driver kills baby at #Jerusalem train station: http://t.co/K7NayzEPMf pic.twitter.com/M0bWyXsugz

— Fox News (@FoxNews) October 22, 2014
Great news everyone! The five terrorists released by Obama in exchange for deserter Bowe Bergdahl got a visit from the Haqqani terror network in Qatar.
The Taliban are claiming that two senior members of the Haqqani terror network recently visited the five former Guantanamo detainees who were traded for an American soldier, raising new questions about the terms of their one-year house arrest in Qatar and eventual release in the spring as U.S. forces leave Afghanistan.

The Taliban statement, first reported by the Long War Journal, claims that Qari Abdul Rasheed Omari, a military commander for southeastern Afghanistan, and associate Anas Haqqani were taken into Afghan custody after visiting the former Guantanamo detainees in Qatar earlier this month.

Terrorists freed for deserter Bergdahl visited by Haqqani terror network
Not only are they in constant communications with the Haqqani terror network in Qatar. they may be preparing for their eventual return. Thanks Obama!
Meanwhile, more than 200 days later, Sgt. Andrew Tahmooressi still sits in a Mexican jail for a making a wrong turn in San Ysidro, where the Mexicans have beat, starved, and Tortured the Marine with PTSD.
But I thought Obama's pin prick air strikes were hurting ISIS? They've hurt ISIS so much in Kobani that Kurdish officials are now reporting that they are being attacked with chemical weapons. You know, weapons of mass destruction that leftists always said never existed?
ISIS now using chemical weapons on the Kurds in Kobani
Breaking News: Kurdish official tells #BBC of suspected Chemical weapons attack in Kobani

— Lisa Daftari (@LisaDaftari) October 21, 2014
ISIS uses WMD at Kobani? Uh oh I feel a Obola red line has been crossed

— Paul Izzo (@PaulIzzo2) October 21, 2014
This comes on the heels of Obama dropping American military weapons right into ISIS controlled territory.
BREAKING NEWS! FIRST PICTURE OF CHEMICAL WEAPONS VICTIM IN #Kobane #TwitterKurds @France24_en @BBCPaulAdams pic.twitter.com/7lyoamfm5m

— Kobane News ! (@Shiyoki87) October 21, 2014
#ISIS used chemical weapons in #Kobani . Against civilian @minpres #Kurds• #TwitterKurds #Kobane pic.twitter.com/Mim7cePzsM S

— sattelweb (@SATTELWEB) October 21, 2014
ISIS is showing off a video of American weapons and humanitarian aide, that was meant for the Kurds, that just so happened to get dropped where ISIS is. I can't imagine anyone in our military purposely trying to arm ISIS. These American-made weapons were air dropped into territory they control. If Obama himself was flying the plane carrying these weapons, then I could see it being done on purpose. Arming ISIS with American weapons would make Nidal Hassan blush.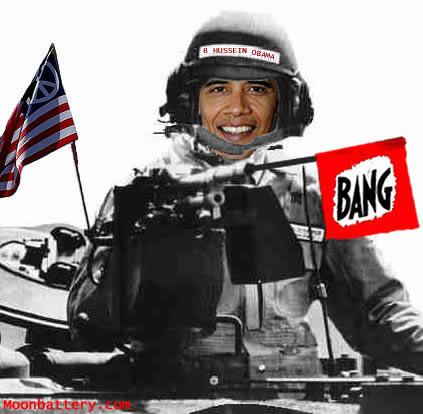 Video: ISIS gets America's air dropped weapons
You might have heard over the weekend that humanitarian aid was going to Kurds who were fighting ISIS terrorists in Kobani. You probably didn't hear from the corrupt media that aid also got into the hands of the ISIS terrorists. Strangely, it was a leftist blog, The Daily Beast who broke the news about ISIS getting US Humanitarian aid.
The aid—mainly food and medical equipment—is meant for Syrians displaced from their hometowns, and for hungry civilians. It is funded by the U.S. Agency for International Development, European donors, and the United Nations. Whether it continues is now the subject of anguished debate among officials in Washington and European. The fear is that stopping aid would hurt innocent civilians and would be used for propaganda purposes by the militants, who would likely blame the West for added hardship.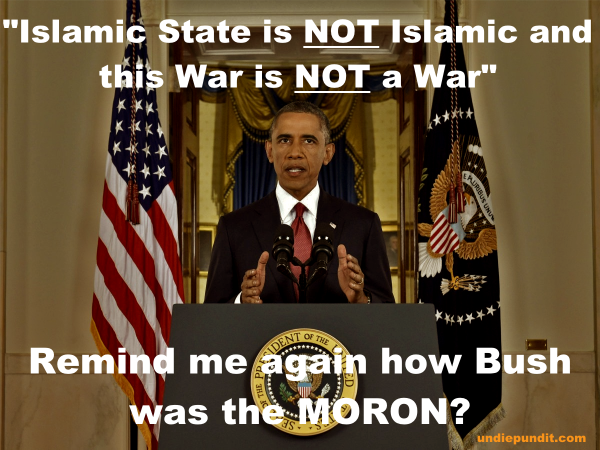 Obama sends U.S. Humanitarian aid to ISIS
An angry Muslim beat a woman, stole her purse, and then overpowered her to gain control of a SUV the two were driving in. The Muslim is Hassan Sayed and it happened in Dearborn, Michigan (shocking right?) The Muslim dragged the woman was dragged around a city block while caught n the door of the SUV. There were also two children in the backseat, a two year old and three year old. Yet, as the local media covered this story and even provided a video of the incident, not one place do they mention the fact this was a Muslim. Maybe this is so common in Michigan and Deabornistan that they just don't care. Typical ABC.
Muslim beats woman, drags her behind car in Michigan
What a shock. Obama, his Defense Department and the leftist New York Times lied. They all claimed on Sunday that Turkey agreed to let the US use their airforce bases for air strikes against ISIS in Syria. Problem is, someone forgot to tell Turkey that.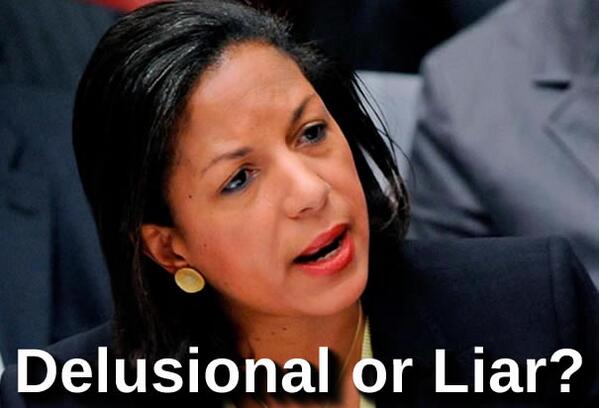 Obama and the New York Times lie – No agreement with Turkey on using bases
Susan Rice, the Benghazi liar also lied about this. Rice claimed on Meet the Press on Sunday that Turkey has agreed to allow the US to use their airbases. Now they are saying Susan Rice 'misspoke'. Yea, umm ok.