Kazem Ali is the Mr. Ali, an Iranian businessman who allegedly purchased the tickets for the two Iranian nationals on flight MH370 who used fake passports to get on. The the Daily Mail UK reports that Kazem Ali is the mystery man who purchased the tickets, but Mayalsia Civil aviation chief Azharuddin Abdul Rahman declined to confirm. Other than the report about Ali purchasing the tickets, there is no other ties to a bigger plot implicating him.
The fake passport holders on Malaysian Airlines flight MH370 were Iranian nationals. This again makes the disappearance of MH370 a terrorist act. Valerie Jarrett's home country was also the home country to the two who used the fake passports on the flight to Beijing. One of the Iranians with the stolen passport was on his way to Frankfurt, Germany (where his mother lives.) The other Iranian was supposedly on his way to Denmark.
Read more
Chinese Martyrs' Brigade is claiming responsibility for the disappearance of Malaysian Airlines flight NH370. An obscure group, the Chinese Martyrs' Brigade is aligned with the Muslim Uighers in China, so the link to Islamic terrorism exists, IF this claim turns out to be true. Otherwise, not much is known about Chinese Martyrs' Brigade or how legitimate their claim of responsibility is. Chinese Martyrs' Brigade did not provide any details on how they crashed the plane (if they did it.) The group sent their claim through encrypted, anonymous Hushmail.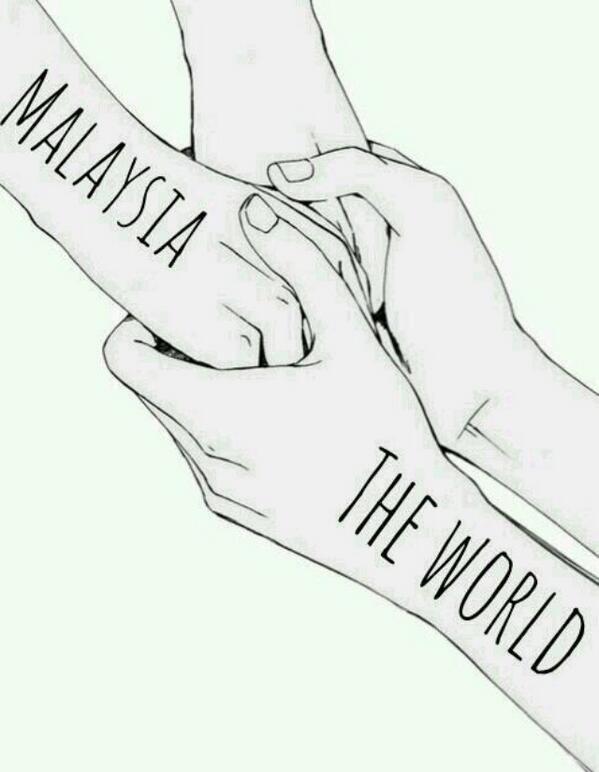 Chinese Martyrs' Brigade claims responsibility for Malaysian Airlines flight NH370 disappearance
reports say stories telling a certain "chinese martyrs' brigade" allegedly claimed responsibility on the #mh370 could be hoax. #PrayForMH370

— James Banaag (@dearscarjames) March 10, 2014
"You kill one of our clan, we will kill 100 of you as pay back," the Chinese Martyrs' Brigade say in statement to media #MH370 #MH370LIVE

— Sneha Shankar (@SnehaShankar30) March 10, 2014
Chinese Martyrs' Brigade that claims to represent Uigher minority, says they were behind MAS disapprearance. Authorities dismisses it

— Suresh En (@surnell) March 10, 2014
The two stolen passports used on Malaysia Flight MH370 were bought consecutively-numbered tickets, which increases the likelihood terrorism is involved in the disappearance of the plane. The two stolen passports were of an Italian and Austrian man. There are even reports of two more stolen passports used to purchase tickets for the flight that are currently being investigated.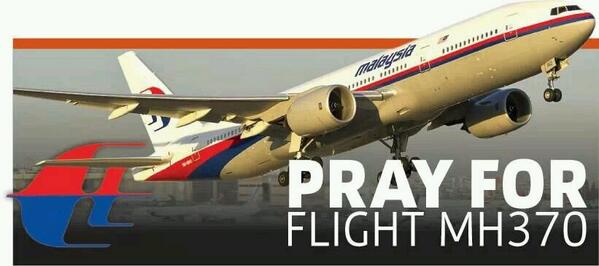 Two stolen passports used MH370 bought consecutively-numbered tickets
Originally it was reported that an Italian Man and Austrian man who had their passports stolen were listed as passengers on Malaysian Fight MH370 to Beijing. Now that number has been revised upward to four according to some reason, which increases the possibility of terrorism involved in on disappeared flight. Usually though, after Muslim terrorists conduct their Jihad, they go brag about it afterwards. I don't know if the Chinese Uighurs are any different than your everyday terrorist and don't announce their attack or whatever. The other two passengers who are being checked out for fake or stolen passports haven't been revealed yet.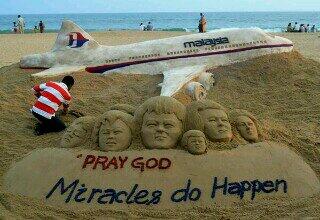 Four passengers on missing Malaysian MH370 plane had fake passports
Mohammad Weiss Rasool whom the FBI busted last decade for tipping off an al-Qaeda terrorist suspect, is now working for Obama's IRS. Obama loves Al Qaeda, the Taliban and the Muslim Brotherhood. So I guess it only makes sense he hired an Al Qaeda spy for the already corrupt and terrorist like IRS. Mohammad Rasool is still reportedly working for Obama's IRS even after it was discovered he was an Al-Qaeda spy.
Luigi Maraldi is an Italian man who had his passport stolen last year in Thailand. His name was one of the onboard passengers of Malaysia Airlines MH370 that disappeared last night. But the real Luigi Maraldi wasn't on the plane. Someone who was using his stolen password was, as was another person using another stolen passport in Thailand last year. The other passenger using a stolen passport was from Austria. This raises the question. Did the two with the stolen passports carry out a terrorist attack? Could it have been those Muslim Uighurs who carried out a terrorist attack in China with knives killing 33?

Luigi Maraldi and one other stolen passports used on Malaysia Airlines MH370
Muslim Uighurs or Uyghurs however you spell them conducted a 'well-organized' terrorist attack at Kunming Railway Station. At least 33 people are dead and 130 injured after Uighur or Uyghur terrorists dressed in black stormed the train station, slashing through innocent people. Good thing they have strong gun control in China like progressive liberal Democrats want here. If not, the victims may have been armed and able to protect themselves from these terrorists. KNIFE CONTROL NOW!
The Chinese government is blamed militants from the remote far western region of Xinjiang, aka the Uighurs. But aside from news of a terrorist attack in China, if you search the 'Net, you'll see that no media outlet dares to report the Uighur Muslims were the terrorists. Instead, news reports claim that 'separatists' are responsible for the attack. People don't usually associate Muslim terrorism in China, but the Uighurs as just as radical and disgusting as their better known middle-eastern brothers. The only news site that dared reported the Uighurs involvement was Daily Mail UK.
Rasmieh Yousef Odeh a convicted Muslim terrorist worked as an ObamaCARE navigator, appropriately in Chicago. You just can't make this stuff up. Rasmieh Yousef Odeh is no spring chicken. Oden was convicted in Israel for her role in several terrorist attacks. One of them was a bombing at a grocery store in 1969 that killed two Hebrew University students. Last October, Rasmieh Yousef Odeh Odeh was indicted for allegedly lying on her immigration and naturalization papers. This is the type of 'person' who has access to your private and personal data if you sign up for ObamaCARE. Muslim terrorists.
Rasmieh Yousef Odeh – convicted terrorist worked as ObamaCARE navigator in Chicago
So not only are convicted felons working as ObamaCARE navigators, but so are Muslim terrorists. Really makes you want to run out and sign up for ObamaCARE doesn't it?
Read more
Susan Rice made her first appearance on a Sunday news show since she lied about a 'Youtube' video causing the Benghazi terrorist attack that killed four Americans. Rice's appearance was of course on a safe network for her and Obama, NBC. Benghazi was mentioned in a round-about way. Even with the Benghazi mention, the word terrorist was never used. Instead, Gregory asked Rice what her biggest regret was. Hint: it wasn't lying about the youtube video being the cause of the terrorist attack. The bad news for Susan Rice and the lapdog media was that neither Rice, nor Obama could blame an 'anti-Islam' video for the carnage in Kiev.
There is a new, potential security threat from Muslim terrorists. The threat involves terrorists using explosives in shoes from overseas flights to the US. Right now, domestic flights aren't expected to see additional security. The threat is considerable enough to be classified as a 'credible' threat.
JUST IN: Airlines being advised of potential security threat involving explosives in shoes on overseas flights bound for U.S., sources say

— NBC News (@NBCNews) February 19, 2014
Hailemedhin Abera Tegegn, a Muslim is the 'alleged' hijacker of the flight from Addis Ababa to Rome last night. He was also the co-pilot on the fight. The plane landed safely in Geneva, Switzerland and Hailemedhin Abera Tegegn was taken into custody without incident. There are numerous stories going around as to why this guy hijacked the plane. The most common reason given for the hijacking of Ethiopian Airlines Flight 702 #ET702 was because Hailemedhin Abera Tegegn wanted asylum in Switzerland.
There haven't been any reports yet if any Americans were onboard Ethiopian Airlines Flight 702 #ET702.
Read more