At least this time the angry Muslim just punched a cop in the face, rather than take a gun and shoot people. According to Jihad Watch, the Muslim punched a cop in the face in Ottawa after a chaotic Ottawa police traffic stop on Bank Street.
Muslim punches officer in face in Ottawa
Another beheading on American soil has taken place tonight. This one in Farmingdale, New York. A male in his 30s beheaded a woman in her 60s, then committed suicide by jumping in front of an eastbound Long Island Rail Road train. Some reports say the woman who was beheaded was the assailant's mother. On the news, they are trying to claim this was just some sort of domestic disbute. Because, as you know, some many domestic disputes end in beheading.
Beheading in Farmingdale New York!
I wonder if this terrorist yelled Allahu Ackbar before beheading his own mother.
#BREAKING: The man who beheaded a woman in Farmingdale, Long Island, #NewYork is believed to be her son | http://t.co/QWfiTRz7DP

— James Law (@JournoLawJ) October 29, 2014
"Officials say the incident appears to be domestic, and not terror-related." Yeah cuz domestic disputes always end up with a beheading.

— Harry (@Tark31) October 29, 2014
#DEVELOPING: Police are on the scene in two locations in Farmingdale, and a witness says a headless body was found. – http://t.co/ISYjLv4WHT

— News12LI (@News12LI) October 29, 2014
Al Qaeda is dead and GM is alive! Remember that campaign line from 2012? Al Qaeda is so dead (and ISIS) that security is being increased at Federal buildings because of a growing concern of terrorism. Remember when Obama and his pocket media claimed Muslims would love us after George W. Bush was gone? Umm. yea. The main threat of course of terrorism at Federal buildings is ISIS. Remember, the JV team that Obama said they were? This is why I wondered if the shooting at the courthouse in North Carolina earlier today was a 'lone-wold' terrorist attack. The media sure shut up about this story. You"d think with yet another shooting, the media would be pumping out their gun control propaganda.
The Department of Homeland Security announced Tuesday it has increased security at federal buildings across the county, citing terror threats and recent attacks in Canada and elsewhere.
security at federal buildings increased over terror concerns
ISIS stickers are now popping up randomly on street signs and buildings in Houston. I suppose it makes sense. Houston has a fascist, anti-Christian mayor with Annise Parker, so ISIS and Houston seem to be a perfect match. Last month in Houston, there were Muslims walking around with ISIS flags on their clothing. Of course, the media didn't bother covering that. That's like non-news or something to Americans.
Houston, we have another problem…. Texas: Muslim Man Plastering Houston With ISIS Stickers… pic.twitter.com/qpUfoEjFCQ

— I'm ur huckleberry (@jeanniemcbride) October 28, 2014
Somebody has been plastering Houston with ISIS stickers→ https://t.co/Ca2jV1j8VT pic.twitter.com/H4RRSvGs2L

— Vocativ (@vocativ) October 27, 2014
In September, some Muslim with an ISIS logo patch stitched into his robes at Jason's Deli:
ISIS Jihad Logo Spotted on Islamic robe worn by man in #Houston at Jason's Deli on W. 34th! ~> http://t.co/X2TTDSVUCm pic.twitter.com/1GccpZlyq0

— Blue Musky (@BlueMusky) September 19, 2014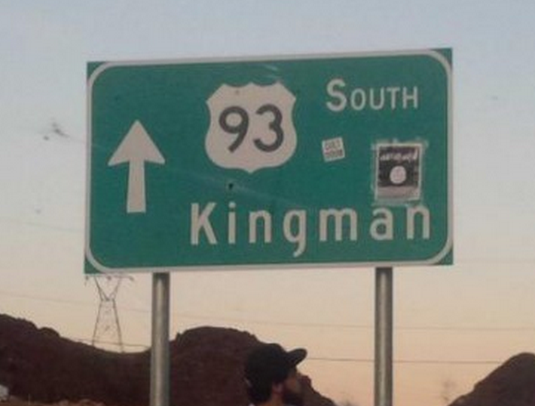 ISIS stickers showing up in Houston
Rehana was a Kurish female who took out many radical ISIS terrorists in Kobani. He was one of the few people to root for in this whole mess in the middle east. But Rehana was captured over the weekend, and beheaded by ISIS. They posted pictures of her beheading on the Internet, but i have no desire to post them here.
Rehana captured and beheaded by ISIS
Rehana defined courage in Kobani. RIP.
Lance Cpl. Sean P. Neal has become Obama's first causality in the fight against ISIS called Operation Inherent Resolve. Lance Cpl. Sean P. Neal's death is under investgation as the initial reports claim that Neal was killed in a 'non-combat related incident'.
Death of 19yr old Lance Cpl. Sean P. Neal, of Riverside, CA under investigation after non-combat related incident on Oct. 23 in Baghdad.

— Darla Miles (@DarlaMiles7) October 25, 2014
But I thought we were told there weren't any boots on the ground? Is that why the initial report is claiming that Sean P. Neal was killed in a non-combat related incident? Soorry, don'y buy it.
Read more
The NYPD has released a picture of Muslim terrorist terrorist Zale Thompson. The NYPD is also calling yesterday hatchet attack an act of terrorist, despite the earlier denials in the media, and New York liberal officials.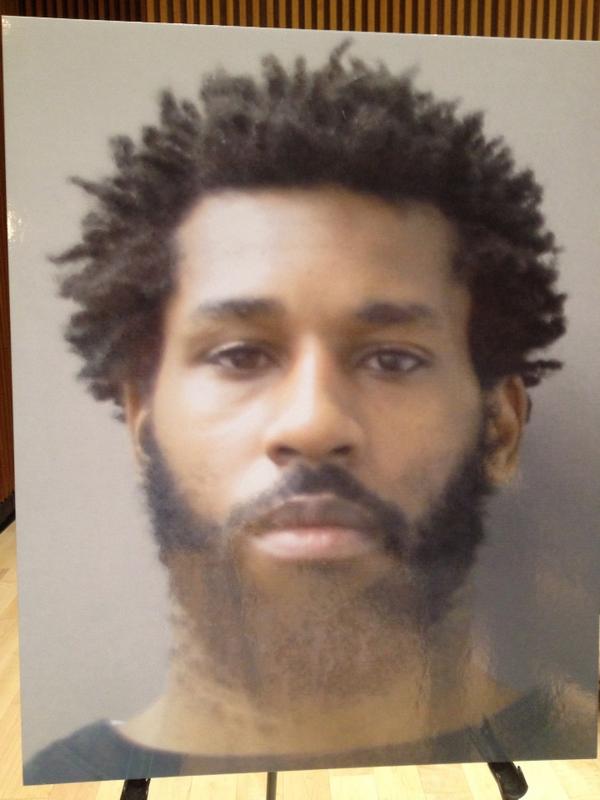 NYPD releases picture terrorist Zale Thompson
Zale Thompson was shot dead after his act of terror yesterday. One cop remains in critical conditions in the hosptial after being hit in the head by Thompson, probably trying to behead the cop.
NYPD releases picture of hatchet attacker Zale Thompson pic.twitter.com/JR4VA1QaDD

— Tony Aiello (@AielloTV) October 24, 2014
Zale Thompson Youtube comments talked about Jihad fisabeelallah while blaming 'Zionists' and 'Crusaders' that invaded and colonized the Islamic lands after World War I. If you didn't know any better, you'd think Zale Thompson was your typical leftist, who hates Jews and Christians, but the Jihad fisabeelallah is one more step ahead of leftists in their hatred. Fisabeelallah basically means "In the Cause of Allah". The media has done their best to ignore this story. If you watch Fox News today for instance, you'll hear plenty about the Ebola patient in New York, and about the terrorist attack in Ottawa, but very little if anything about Zale Thompson's terrorism.
CNN gave a passing mention to Thompson, claiming already that he has no ties to outside Jihadist groups, and downplaying the terrorism angle.

Zale Thompson youtube comments talked about Jihad fisabeelallah
For those wondering about what the background of his page meant, it's basically says "In the name of Allah" and concludes by cursing Jews and Christians with, "The path of those whom Thou hast favored; Not the (path) of those who earn Thine anger nor of those who go astray."
Read more
Zaim Farouq Abdul-Malik is the Muslim name of Zale Thompson, the NYPD hatchet attacker in Queens. There is one picture of of this posted to Twitter and via Twitchy that shows Thompson's Muslim name Zaim Farouq Abdul-Malik.
Zaim Farouq Abdul-Malik the Muslim name of Zale Thompson
Zaim Farouq Abdul-Malik attacked two NYPD cops earlier today in Queens with a hatchet or axe. His Facebook page is loaded with Islamist propaganda.
The media of course will do all they can to downplay the jihad in Queens. The story may get a passing mention or two in the next couple of days in between all the Ebola news. You'll never hear the media use his Islamic name of Zaim Farouq Abdul-Malik though.
Zaim Farouq Abdul-Malik or Zale Thompson is dead, and has his 72 virgins in Muslim paradise, aka hell. Now it's time to pray for the cop who is in critical condition who was struck by this terrorist with the hatchet.
Read more
Zale Thompson Facebook page gives some clues about his Muslim radicalization. He has over 300 Facebook friends, most of whom have Muslim names, and he even has a couple of pictures up of Muslim propaganda. Surely, Facebook friends of Zale Thompson can see more of what he left behind there, now that he's dead as a doornail.
Zale Thompson Facebook page
According to his Facebook profile, Zale THompson says he studied at Teacher's College, Columbia University. He also studied at the College of New Rochelle and High School of Graphic Communication Arts. He says he was born in Queens, New York.