A Chicago Muslim named Emad Karakrah carrying an ISIS flag 'allegedly' made bomb threats against the police in Chicago. Of course he might just be the next generation of the Bill Ayers domestic terrorist group the Weather Underground. The ISIS flag would be a perfect logo for the Weather Underground.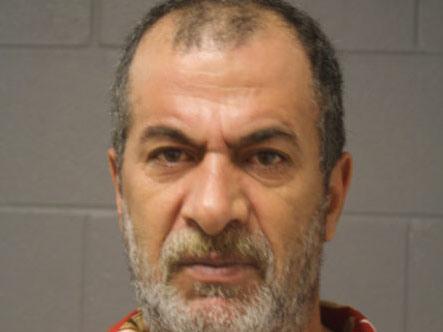 Emad Karakrah with ISIS flag makes bomb threat
But I thought all the border invaders were just poor children from Central America looking for a better life? Turns out, much like everything else a progressive says, that complete and utter BS. Muslim terrorists are operating in the Mexican border city of Ciudad Juarez and planning to attack the United States with car bombs or other vehicle born improvised explosive devices (VBIED). The DOJ and defense department are all on alert for an imminent terrorist threat according to Judicial Watch.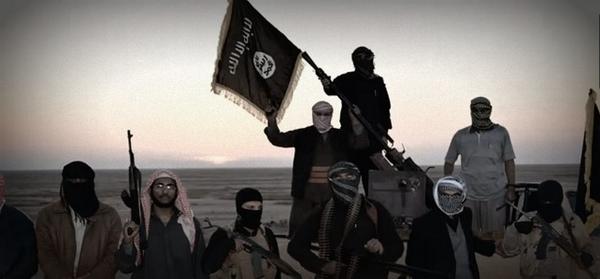 Imminent terrorist attack warning by Feds on US Border
The Fort Hood terrorist attack is still not classified a terrorist attack by the Obama regime. Muslim terrorist Nidal Hassan is still alive, and wants to join ISIS. He wrote a letter to ISIS:
"I formally and humbly request to be made a citizen of the Islamic State,"Hasan says in the handwritten document addressed to "Ameer, Mujahid Dr. Abu Bakr al-Baghdadi."
Obama still claims this is 'workplace violence' so that families of those killed by Hassan at Fort Hood can't collect benefits.
Fort Hood shooter Nidal Hassan wants to join ISIS
Obama has no plans to stop Nidal Hassan from signing up.
Read more
Maybe Hannity has British Imam Anjem Choudary on the show what a bunch of barbarians Muslims are. Otherwise, I hate that he gives this POS a chance to spew his Sharia Law crap on TV with millions of people watching. Choudary is under the impression that Sharia Law is coming to America, and soon. While Obama and the progressives wet dream is a form of Sharia Law (with Marshall Law), I'm willing to bet that even the low infortion idiots wouldn't put up with this. Hey Anjem Choudary, go find your goat.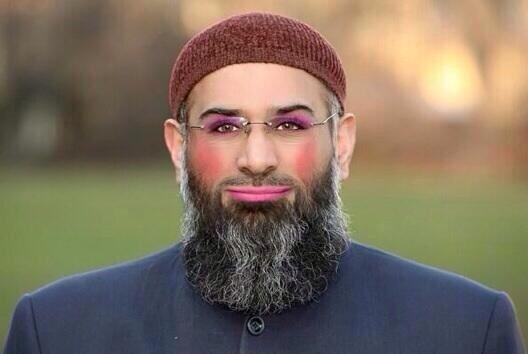 British Imam Anjem Choudary says Sharia Law coming to America (VIDEO)
Ailina Tsarnaev to sister of Muslim terrorist Boston Bombers Dzhokhar and Tamerlan Tsarnaev, was charged with aggravated harassment after a bomb threat was made by phone 'allegedly'. I guess terrorism runs in Tsarnaev family.
Ailina Tsarnaev – sister of Boston Bombers arrested for making bomb threats
Ah yes, the peace loving Palestinian Muslims and leftists. An American Jewish couple was beaten several in New York by a group waving a Palestinian flags. It took anywhere from five to eight Muslims (aka Middle-Eastern) to beat this young Jewish husband and wife. The couple was a target because the man was wearing a yarmulke. While this has gotten some coveage in New York, once again the national media hasn't uttered a word about this latest Muslim inspired hate crime.
Palestinian flag waving thugs beat Jewish husband and wife in New York
So ISIS-ISIL is America's fault according to Hussein Obama. You see, because Obama 'occupies' foreign countries, it feeds the 'extremism' that leads to groups like ISIS-ISIL. Hey Obama. GFYS. Watch the following video of Obama blaming America and the military yet again. Where did he think he was? Cairo? Turkey?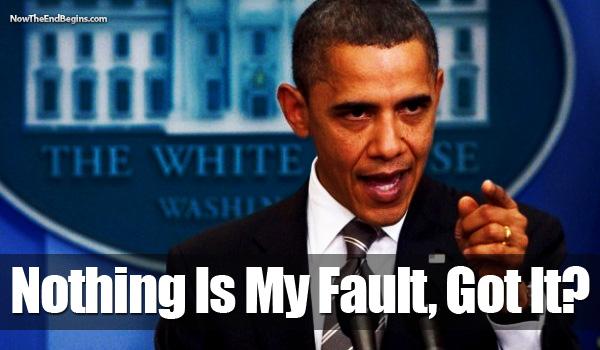 Obama blames America for ISIS at American Legion National Convention VIDEO
Something is screwed up with the video. If you want to watch news about sheep, that's all you'll get until it's fixed. If you want to count sheep, just watch the progressive liberal media.
Read more
Obama's JV ISIS-ISIL is now demanding a $6.6 million ransom for a 26 year old American woman being hold hostage by the terrorist group. The woman's family asked her name not be identified, so we wouldn't be posting it here. This blood money demand from Obama's JV ISIS-ISIL comes on the heels of James Foley's beheading and Obama golfing.
Obama's JV: ISIS demands $6.6M ransom for American Woman
All the media attention on gangsta Michael Brown funeral today took away from James Foley's memorial service in New Hampshire. The beheaded journalist was remembered in New Hampshire this weekend in a memorial service. The national media basically ignored this story and no Obama officials were sent to this service. Three Obama White House officials were sent to the gangsta's funeral.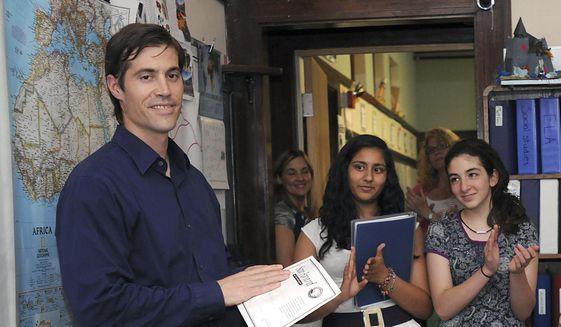 James Foley remembered at memorial service – no Obama officals attend
Friends and family gathered for a Mass of Remembrance for James Foley, the journalist from New Hampshire who was slain by Islamic State militants after being held in captivity for nearly two years.

James Foley was kidnapped on Thanksgiving Day 2012 while covering the Syrian uprising. The Islamic State posted a Web video Tuesday showing his murder and said it was in retaliation for U.S. airstrikes in northern Iraq.

"He was just a beautiful man," said parishioner Mary Rose Reddy. "He was such a witness and it was an honor to know him."

Those attending included Foley's supervisor, Phil Balboni, of Global Post. Foley was on assignment in Syria when he was captured nearly two years ago.

"I think we've reached a turning point and I think Jim did not give his life in vain," Balboni said.

Balboni said Foley's death will highlight the atrocities at the hand of the Islamic militant group ISIS.

"I think Jim's sacrifice has awakened the world and America that something needs to be done about this group," Balboni said.
CAIR, the Council on American-Islamic Relations partnered with NAACP and sent Nihad Awad to attend Michael Brown's funeral today. What does CAIR have to do with Michael Brown? Hell if I know. He wasn't a Muslim. CAIR's Facebook statement is both rich and ironic. CAIR is Hamas in America. Michael Brown deserves better than to be tied to Hamas America.
Nihad Awad national executive director of CAIR attends Brown funeral
Nihad Awad, national executive director of the Council on American-Islamic Relations (CAIR), the nation's largest Muslim civil rights and advocacy organization, is attending today's funeral for Michael Brown, the unarmed African-American teenager who was shot to death by police in Ferguson, Mo.
"I believe it is important for all Americans to show their support for racial equality and social justice and to be part of the national dialogue on these important issues," said Awad.
Last week, CAIR joined the NAACP and other civil rights groups in calling for a special prosecutor to investigate the shooting.
CAIR representatives also took part in a national American Muslim call-in discussion of the Michael Brown and joined almost 100 national civil rights groups, coordinated by The Leadership Conference and Civil and Human Rights, in calling for federal action to prevent discriminatory profiling.
A radical Muslim group like CAIR talking about discriminatory profiling? You mean like those 'evil' Zionists that CAIR hates so much?