Steven Sotloff becomes the second American journalist to get beheaded by ISIS. Meanwhile, after a weekend of fundraisers, MSNBC wedding and golf, Obama still has no strategy to deal with these barbaric Muslim terrorists. The stupid media outfits in this country are still calling these terrorists 'Islamic militants' even after the second gruesome beheading video went public. I'm obviously not going to post the video of Sotloff's beheading here, but I'm really getting sick and tired of the media calling these barbarians 'militants' or 'extremists'. They are terrorists, period. They are not militants!
Steven Sotloff beheaded by ISIS – Obama still has no strategy
Lets take a look at some headlines about Steven Sotloff's beheading:
NBC:
The Islamic militant group ISIS beheaded a second American journalist in a gruesome video made public Tuesday,
CBS:
An Internet video posted online Tuesday purported to show the beheading of U.S. journalist Steven Sotloff by the Islamic State of Iraq and Syria (ISIS), just days after Sotloff's mother had pleaded for his release. The extremist group called it retribution for continued U.S. airstrikes in Iraq.
ABC:
Later the video then cuts to the militant who says that as long as U.S. missiles "continue to strike our people, our knife will continue to strike the necks of your people."
Three churches in Columbus Indiana were vandalized Qur'an 3:151 graffiti. This is of course Muslim graffiti which means 'Infidel.' The NBC station which reported on this vandalization says that all three churches were hit on the same night. Authorizes in Columbus Indiana have never see anything like this before.
3 Columbus Indiana churches vandalized with Qur'an 3:151 graffiti
We are all infidels now!
Read more
Special forces have been moved into London as British officials fear a 'Mumbai Style' terrorist attack is imminent. THe Mumbai terrorist attack occured shortly after Obama was elected the first time in November of 2008. Pamela Geller has quite the summary of that terrorist attack that occured nearly six years ago. Muslims staged 11 coordinated shooting and bombing attacks across Mumbai, killing 164 people and wounding at least 308. The carnage was unimaginable, the torture unspeakable.
Special Forces move into London, fear of "Mumbai-Style" terrorist attack
Now, the Brits are preparing for the same from ISIS. THere are plenty of targets in the UK that the Muslim terrorists could target. Meanwhile, back in this country, Obama is golfing and John Kerry s kiteboarding.
O.J. Simpson, the double murderer and thief wants to become a Muslim now according to Radar Online. Could you think of a better match than O.J. Simpson and Islam? It's like a match made in Mecca. O.J. is already dressing like a Muslim, wearing the traditional Kufi prayer cap. He's even studying the Koran. But O.J. does have a problem. He cheated during the fasting month of Ramadan and didn't fast like Muslims are supposed to do. Bad O.J. That should be worth cutting off a few fingers shouldn't it.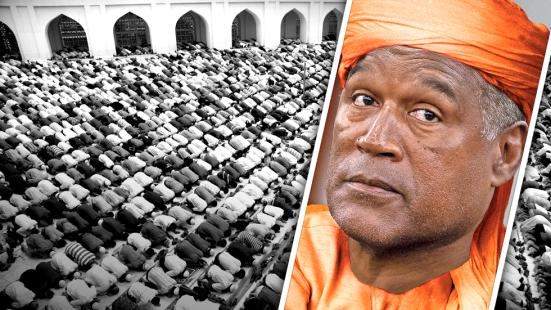 O.J. Simpson wants to become Muslim – Image credit Radar Online
Maybe O.J. Simpson, the double murderer can join up with ISIS some day. He's already killed two people here, including one Jew.
Read more
Chalk up another one for Obama and his foreign policy 'team.' The US embassy in Tripoli, Libya which was evacuated weeks ago is now in the hands of Muslim radicals in Libya. What was once US sovereign terrorist now belongs to Islamic radicals. Thanks again BarryO? Fore! The only consolation this time is that no one was killed like with Benghazi.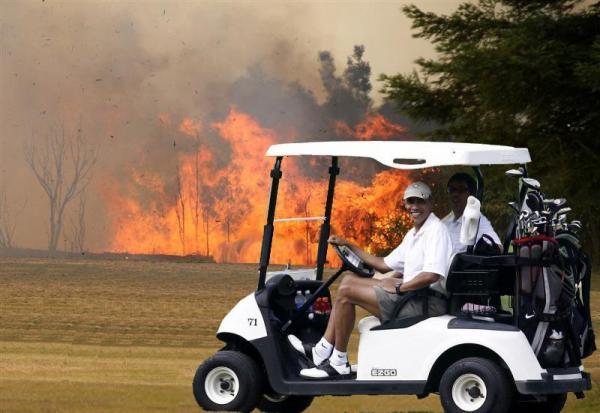 Islamic radicals take over US embassy in Tripoli
Radical Muslim British Cleric Anjem Choudary is still licking his wounds after getting thoroughly destroyed on Hannity earlier in the week. Appearing on CNN's 'Reliable Sources,' the first question posed to Choudary by CNN Hack Brian Stelter was "Why would you agree to go on a show like [Hannity]?" Seems the host took a liking to the cleric because of his shouting match with Hannity. Typical CNN garbage. The Muslim radical explained to Brian Stelter that he spreads his Islamic radical propaganda anywhere, regardless if it's that 'evil' Fox News, or the failing network of CNN.
As it turns out, Choudary, was cracking 9/11 jokes when asked to count to ten and check his mic. All of a sudden, he wasn't as big of an idol to Stelter anymore.
The conversation abruptly ended when Stelter said, "here's what bothers me: when we were setting up for our interview here, the audio engineer asked you to count to ten to check the mic, and you started to do that — but then you said 9/11, 7/7, 3/11. Is this all some sort of joke to you?"

"You know," Choudary said, "if you had a sense of humor, you would have laughed at that. It was just a soundcheck. You shouldn't take any of these things that seriously. If you want to make it a big deal, then do so, but it makes you look much more shallow, really."

"I have nothing more to say," Stelter responded.
Anjem Choudary cracks 9-11 jokes on CNN (Video)
Obama's JV ISIS is now apparently selling Yazidi women that they took hostage. According to CNN, ISIS is calling these girls and women "slaves of the spoils of war with the infidels." Yet, Democrats continue to support these Muslim extremist groups for some reason, but it's the Republicans who are conducting a 'war on women' or something.
ISIS selling Yazidi women in Syria
Andrea Tantaros is one of my favorites at Fox News. She tells it like it is about radical Islam and isn't afraid of being labeled an 'Islamophobe.' The Asian American Journalists Association demanded an apology from Andrea Tantaros Fox News for comments made about radical Islam. Today, Tantaros responded with a big, fat Greek middle finger to the AAJA:
I will not apologize for speaking the truth about radical Islamic jihadism. Period.

— Andrea Tantaros (@AndreaTantaros) August 30, 2014
Andrea Tantaros will not apologize for comments about radical Islamic jihadism
Too many times, conservatives like Tantaros back down from their bold statements. I'm so happy to see that Andrea isn't one of those. She has no reason to apologize because her states on 'Outnumbeed' were 100% accurate about radical Islam.
Too hell was Islam, the AAJA, and political correctness!
A Chicago Muslim named Emad Karakrah carrying an ISIS flag 'allegedly' made bomb threats against the police in Chicago. Of course he might just be the next generation of the Bill Ayers domestic terrorist group the Weather Underground. The ISIS flag would be a perfect logo for the Weather Underground.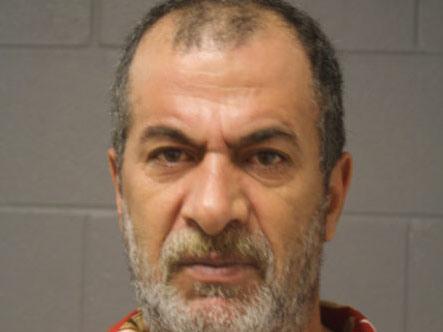 Emad Karakrah with ISIS flag makes bomb threat
But I thought all the border invaders were just poor children from Central America looking for a better life? Turns out, much like everything else a progressive says, that complete and utter BS. Muslim terrorists are operating in the Mexican border city of Ciudad Juarez and planning to attack the United States with car bombs or other vehicle born improvised explosive devices (VBIED). The DOJ and defense department are all on alert for an imminent terrorist threat according to Judicial Watch.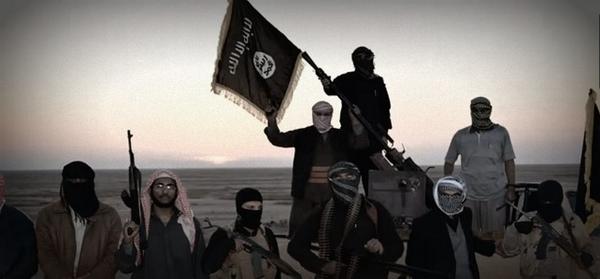 Imminent terrorist attack warning by Feds on US Border