The Clinton's love terrorists. Hillary Rotting Clinton has a Muslim Sisterhood as her main tag along. Bill Clinton sucks up to Muslims almost as often as he looks for sex. But now, ISIS to Bill Clinton is simply the most interesting non-governmental organization today. Not dangerous, not genocidal but ISIS is interesting to Bill Clinton. And WTF is up with Clinton calling ISIS an 'organization?' They are a bunch of Muslims gathered to reap terror and behead people. Those don't deserve the organization tag unless you are a liberal progressive. Personally, I think BJ Clinton loves Muslim terrorists because of Sharia Law. Clinton loves the fact that under Sharia Law, women are second class citizens.
BJ Clinton: ISIS most interesting non-governmental organzation today – Video: Weasel Zippers
"Arguably the most interesting non-governmental organzation today, which proves the importance of inclusion by its short-comings but is formidable, is ISIS," said Clinton.

"ISIS is a terrorist organization, an NGO, trying to become a state. That is, they don't recognize any of the boundaries of the Middle Eastern countries as legitimate. They were all established, drawn largely by Westerners after the collapse of the Ottoman Empire in World War I. And so when they go capture a place, they set up their own judicial system, they set up their own rule making, they set up whatever their social services are going to be. And the only thing is, you can't disagree with them, or they'll kill you."
Mashoor al Sabri a one time Gitmo forever prisoner released. This 37-year-old Yemeni terrorist actually met Osama bin Laden and was supposed to be held indefinitely or 'forever' at Gitmo. But thanks to the Obama-Jarrett regime Mashoor al Sabri is free to go back to the battlefield against Americans.
New post: TERROR REFORM SCHOOL: GITMO Forever Prisoner Who Met Osama Bin Laden To Be Released http://t.co/Drct0Z0Xt8 pic.twitter.com/h6iAWhV7nY

— A Wounded Warrior (@AirmanKolfage) April 18, 2015
An ISIS camp in Mexico is in full operation in Puerto Palomas just a few miles from El Paso Texas as illegals continue to invade the southern border. If you thought it was just 'poor' kids coming across the unprotected southern border due to Obama/Democrats executive amnesty, think again. With the ISIS camp operating in Puerto Palomas Mexico, these terrorist training there can just stroll across the US/Mexico border and go jihad on America. No wonder Democrats want open borders.
ISIS camp few miles from El Paso Texas in Mexico confirmed
ISIS is operating a camp just a few miles from El Paso, Texas, according to Judicial Watch sources that include a Mexican Army field grade officer and a Mexican Federal Police Inspector.
The exact location where the terrorist group has established its base is around eight miles from the U.S. border in an area known as "Anapra" situated just west of Ciudad Juárez in the Mexican state of Chihuahua. Another ISIS cell to the west of Ciudad Juárez, in Puerto Palomas, targets the New Mexico towns of Columbus and Deming for easy access to the United States, the same knowledgeable sources confirm.
During the course of a joint operation last week, Mexican Army and federal law enforcement officials discovered documents in Arabic and Urdu, as well as "plans" of Fort Bliss – the sprawling military installation that houses the US Army's 1st Armored Division. Muslim prayer rugs were recovered with the documents during the operation.
Law enforcement and intelligence sources report the area around Anapra is dominated by the Vicente Carrillo Fuentes Cartel ("Juárez Cartel"), La Línea (the enforcement arm of the cartel) and the Barrio Azteca (a gang originally formed in the jails of El Paso). Cartel control of the Anapra area make it an extremely dangerous and hostile operating environment for Mexican Army and Federal Police operations.
Finally, after nearly six years since the Fort Hood terrorist attack, purple hearts were awarded to those who died at the hands of radical Islamist Nidal Hassan. It took pressure from the public just to get these victims of Muslim terror the purple hearts. But something is still not right. The Obama-Jarrett regime is still refusing to give the families of the Fort Hood terrorist attack the benefits they have coming to them.
Ft. Hood victims receive purple hearts, families denied benefits
As reported by Foxnews.com, "Victims of the 2009 Fort Hood terror attack finally received their long-delayed honor on Friday at a Purple Heart ceremony in Texas — though they may have to keep fighting to get military benefits. Nearly 50 survivors lined up at the ceremony held at Fort Hood on Friday, and all were given either a Purple Heart or Defense of Freedom medal for their injuries. The ceremony was years in the making, as the U.S. government initially described the attack as mere workplace violence, and not terrorism. But the medal, while long-sought, may be symbolic. At least one survivor told Fox News ahead of the ceremony that the Army has so far denied him any benefits, and his fellow servicemembers are likely in for a similar struggle. "It sounds like there's going to be some more fighting ahead of us with the Army, at least in regards to benefits," retired Staff Sgt. Shawn Manning, who was shot six times by Maj. Nidal Hasan, told Fox News on Friday. He explained the Army is not defining the injuries as combat-related."

I find it unconscionable that we have Army leadership taking orders from a judge saying we must refer to another traitor, Bradley Manning, as Ms, Chelsea, and provide hormonal treatments on the taxpayer dollar for this Soldier.

But the same Army leadership is denying benefits to a Soldier who took six bullets from an Islamic jihadist — nothing about that makes sense. And it's the same Army leadership that did everything it could to stall the investigation of another traitor — deserter — Bowe Bergdahl, while we have Clint Lorance, a young warrior who faced the enemy serving 20 years in Ft. Leavenworth prison, — the same place where Nidal Hasan is incarcerated.
to
Progressive liberal Democrats are always for killing babies. But when it comes to Muslim terrorists like Dzhokhar Tsarnaev, these same leftists want to spare them, and not give him the death penalty. This is of course KennedyVille Massachusetts which is infested with bleeding heart liberals. So giving Dzhokhar Tsarnaev the death penalty will be a challenge with the pool of jurors available in that state. Liberals like Ted Kennedy are always fine with drowning women to death to, but terrorists? They must be spared.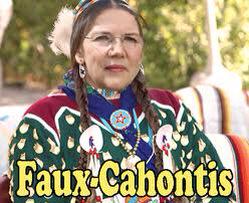 Communist Elizabeth Warren wants Tsarnaev spared
Massachusetts Sen. Elizabeth Warren (D) said Thursday that Dzhokhar Tsarnaev, the 21-year-old who was convicted Wednesday for the 2013 Boston Marathon bombing, should not face the death penalty.

"My heart goes out to the families here, but I don't support the death penalty. I think he should spend his life in jail. No possibility of parole. He should die in prison," Warren said on "CBS This Morning."

On Wednesday, a Massachusetts jury found Tsarnaev guilty on all 30 counts he faced for the bombing that killed three people and injured more than 200.
Krystle Campbell, Martin Richard, Lingzi Lu, Sean Collier lost their lives at the hands of the Muslim terrorist Tsarnaev brothers. Let us remember Krystle Campbell, Martin Richard, Lingzi Lu, Sean Collier who lost their loves, and the hundreds of others who suffered injuries, even lost limbs, eyes and hearing at the #BostonBombing.
Krystle Marie Campbell:
Krystle Marie Campbell was 29 years old and a restaurant manager from Medford, Massachusetts.
Martin Richard:
Martin Richard was just eight years old when he was killed by the Tsarnaev brothers in the #BostonBombing terrorist attacks.
Lingzi Lu:
Lingzi Lu was a Chinese graduate student at Boston University originally from China's northeastern city of Shenyang.
Sean Collier: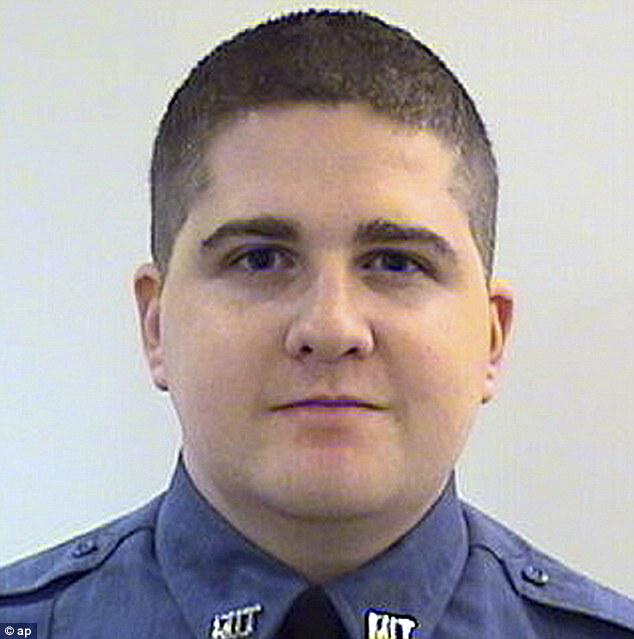 Sean Collier
Sean Collier an MIT police officer was ambushed by the Tsarnaev brothers in his car and killed. He was killed four days after the actual #BostonBombing occurred.
RIP.
Remember when the fake rape reporting Rolling Stone magazine tried to make Boston Bombing terrorist Dzhokhar Tsarnaev into some sort of a 'rock star?' Seems like so long ago.
#BostonBombing Rolling Stone cover of Dzhokhar Tsarnaev
The gutless Rolling Stone idiots have not had a reaction as of yet to the verdict of Dzhokhar Tsarnaev. What ever will they say about the 'cool guy' they tried to make the country feel sorry for when they released a magazine cover and article about Dzhokhar Tsarnaev.
Rolling Stone magazine needs to go away. Their glory days have long since passed.
#BostonBombing Muslim terrorist Dzhokhar Tsarnaev has been found guilty on all 30 counts against him. This includes 17 counts that carry the death penalty. Dzhokhar Tsarnaev trial moves into death penalty phase. Massachusetts of course doesn't believe in the death penalty for terrorists, but this case is federal, so Tsarnaev can still fry.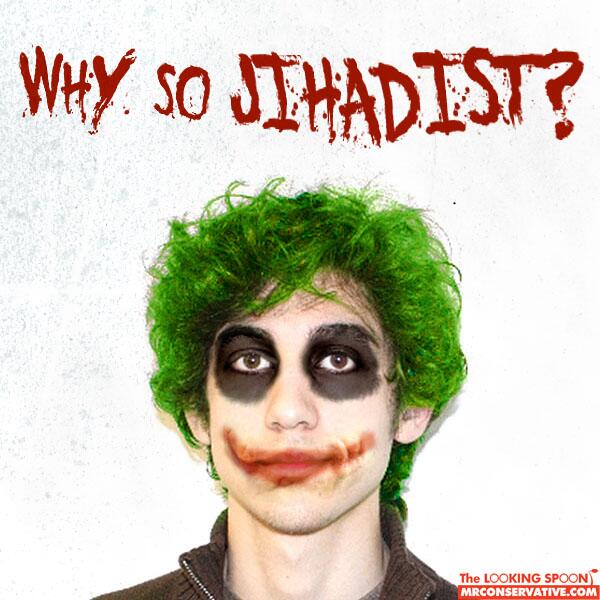 #BostonBombing Dzhokhar Tsarnaev guilty on all 30 counts including death penalty
Jahardi the Jihadi GUILTY on ALL 30 Counts! #BostonBombing Verdict pic.twitter.com/FdHtDRqKxG

— I Yam What I Yam (@Nvr4Get91101) April 8, 2015
#BostonBombing trial jurors find #DzhokharTsarnaev guilty on counts that make him eligible for the death penalty pic.twitter.com/Mk5xLhcH5F

— Anderson Cooper 360° (@AC360) April 8, 2015
Dzhokhar Tsarnaev is guilty of all 30 counts against him. See those 30 here: http://t.co/fjPYVsm9bW #BostonBombing

— PBS NewsHour (@NewsHour) April 8, 2015
Cross dressing terrorists rammed a gate at NSA headquarter. One person is dead after the gun battle that ensued from the cross dresser attack at the NSA headquarters. The NSA is of course one of the most hated branches of government along with the IRS. But a terrorist attack is still a trrroist attack, and we all know who cross dresses in this country. It isn't Muslim and it surely isn't conservatives, so you do the math.
Cross dressing terrorists ram gate at NSA HQ
Two men dressed as women tried to ram the gate of the National Security Agency headquarters in Fort Meade with an SUV Monday morning, resulting in a shooting that left one person dead, according to authorities and sources familiar with the investigation.

After the gate was rammed around 9:30 local time, a guard reportedly got into an argument with the men and gunfire erupted. It is believed that the guard shot one or both of the men, sources told Fox News.

A U.S. government official familiar with the incident told Fox News that NSA security personnel shot at the vehicle when it tried to flee after hitting the gate.

The NSA later said in a statement that one of the two people in the car is dead.

"Just after 9 a.m. today, one person was killed and another injured when they attempted to drive a vehicle into the National Security Agency portion of the installation without authorization," the agency said. "NSA security personnel prevented them from gaining access to the installation."
Andreas Lubitz Facebook fan page is honoring him as an Islamic martyr. Of course you wouldn't hear this reported in the corrupt liberal media as they still try to play the depression angle on Andreas Lubitz. Last night, it was reported by a German newspaper that Andreas Lubitz was a Muslim convert and attended a radical mosque.
Of course the fan page on Facebook for Andreas Lubitz could have been created by any random person who uses Facebook. But why would they call Lubitz 'We love our martyr Andreas Lubitz will forver live in our hearts.' Notice also the Andreas Lubitz Facebook fan page also has an Islamic header image: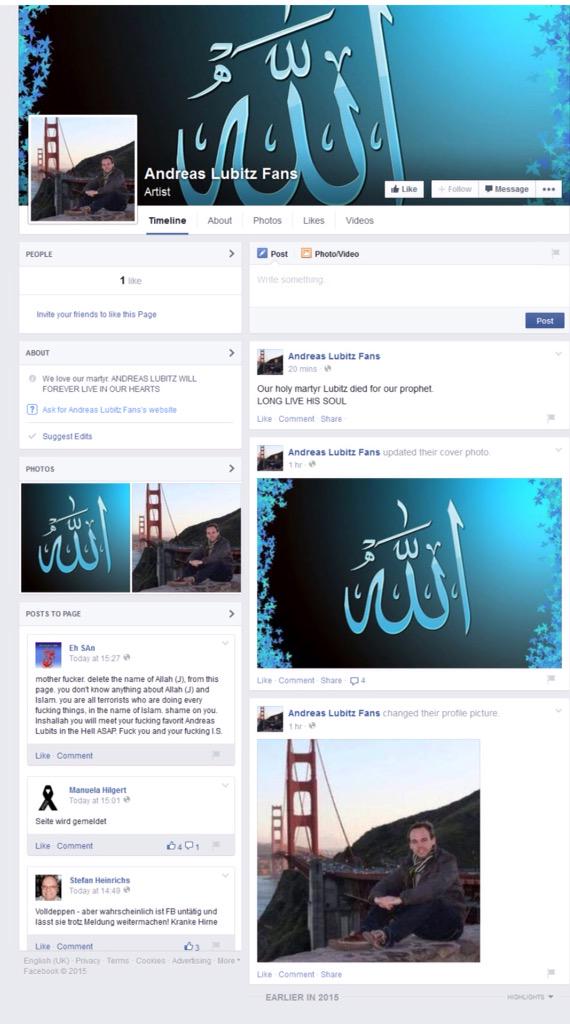 Andreas Lubitz Facebook fan page: honored as Islamic martyr
Facebook, as they are always quick to censor, pulled the page.
Andreas Lubitz Muslim convert? That's the new story coming out of Germany after police have reportedly found something of "significance" at the apartment of Andreas Lubitz. A German news website called Speisa.com claims Andreas Lubitz was a Muslim convert. The Gateway Pundit posted a translation of the German site: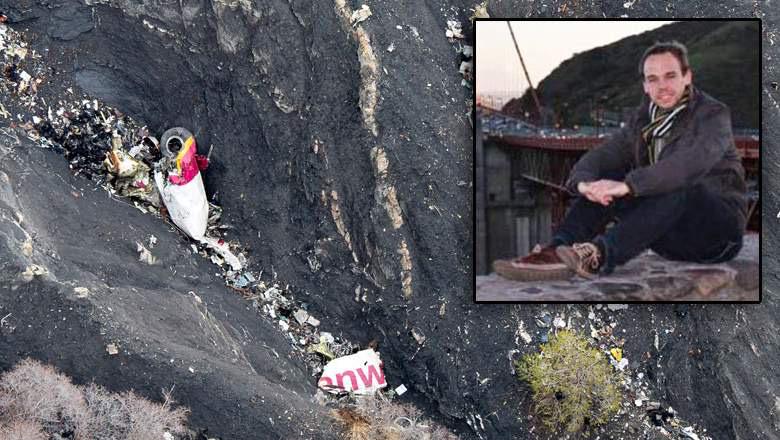 Andreas Lubitz Muslim convert?
All evidence indicates that the copilot of Airbus machine in his six-months break during his training as a pilot in Germanwings, converted to Islam and subsequently either by the order of "radical", ie. devout Muslims , or received the order from the book of terror, the Quran, on his own accord decided to carry out this mass murder. As a radical mosque in Bremen is in the center of the investigation, in which the convert was staying often, it can be assumed that he – as Mohammed Atta, in the attack against New York – received his instructions directly from the immediate vicinity of the mosque.

Converts are the most important weapon of Islam. Because their resume do not suggests that they often are particularly violent Muslims. Thus Germany now has its own 9/11, but in a reduced form. And so it is clear that Islam is a terrorist organization that are in accordance with §129a of the Criminal Code to prohibit it and to investigate its followers. But nothing will happen. One can bet that the apologists (media, politics, "Islamic Scholars") will agree to assign this an act of a "mentally unstable" man, and you can bet that now, once again the mantra of how supposedly peaceful Islam is will continue. And worse still, the attacks by the left against those who have always warned against Islam, will be angrier and merciless.

For now the German Islam supporters like never before have their backs against the wall.

Michael Mannheimer, 26.3.2015
The media has been running with the Andreas Lubitz depression story. If Andreas Lubitz is a Muslim convert, I wonder if they will drop this story like a hot potato.
Now that it's been confirmed Bowe Bergdahl was a filthy deserter, lets meet the six soliders who lost their lives looking for the treasonous snake Bowe Bergdahl.
And Obama trades five terrorists, billions of American dollars, and has a charade rose garden propaganda session with Bergdahl['s Muslim daddy. Just wondeful..
Staff Sgt. Clayton Bowen and Pfc. Morris Walker were killed by an IED looking for Bergdahl the deserter on August 18, 2009.
Staff Sgt. Kurt Curtiss is killed by small arms fire looking for deserter Bergdahl on August 26, 2009,
2nd Lt. Darryn Andrews and Pfc. Matthew Michael Martinek were attacked by an IED and a rocket-propelled grenade looking for deserter Bergdahl on September 4, 2009.
Staff Sgt. Michael Murphrey is hit by an IED on September 5th, 2009.
Let us also remember how Susan Rice said Bowe Bergdahl served With 'Honor and Distinction' on ABC. Of course, Susan Rice went unchallenged by ABC and other liberal media outlets since those stupid remarks.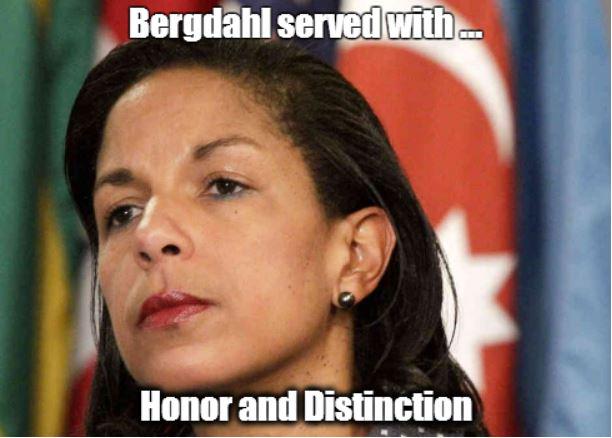 Meet the 6 who died looking for Bergdahl-the deserter
Look at Susan Rice's legacy. Lied about a Youtube video on Benghazi during the Sunday news shows, then claimed Bowe Bergdahl the deserter 'served with honor and distinction.'
Everyone in this corrupt Obama will leave a legacy that will be talked about for hundreds of years as the biggest joke in American history.
ABC's Donna Brazile was so convinced last year that a 'Republican PR firm' spread the Bowe Bergdahl desertion story, that she tweeted about it. Donna Brazile, a racist, progressive liberal Democrats claimed the Bergdahl desertion story was nothing but a lie to make Obama look bad. yet again, she has egg on her face.
A Republican PR firm has been publicizing accounts that Bergdahl might have gone AWOL just to make the President look bad.

— Donna Brazile (@donnabrazile) June 8, 2014
Donna Brazile claimed Republicans spread Bergdahl story to make Obama look bad
It's really got to suck to be as dumb as Donna Brazile. Of course, with ABC paying her millions, maybe she's better off being a racist idiot.
Bowe Bergdahl will be charged with desertion and 'misbehavior before the enemy' according to his lawyer and the UK Telegraph. It is unknown how deserter Bergdahl will plead.
BREAKING: Bergdahl's lawyer says he's being charged w/ desertion and misbehaviour before the enemy. Says 'premature' to say how he'll plea

— Raf Sanchez (@rafsanchez) March 25, 2015
So think about this. Obama traded five dangerous Taliban terrorists and millions of dollars for this deserting piece of shit. And of course who could forget that charade at the White House rose garder with Bergdahl's parents.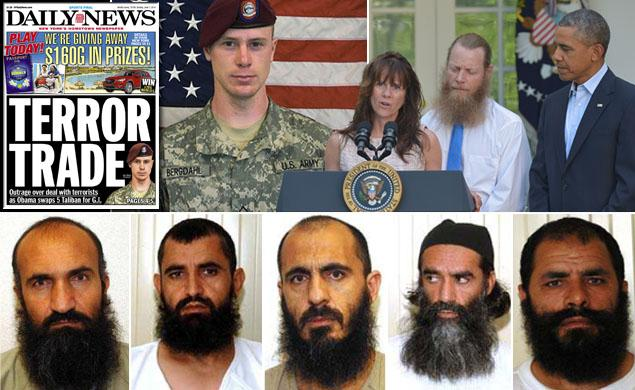 Bowe Bergdahl being charged with desertion and misbehaviour before the enemy
BREAKING: US officials: Army Sgt. Bowe Bergdahl, who abandoned post, to be charged with desertion.

— The Associated Press (@AP) March 25, 2015
BREAKING: US officials: Army Sgt. Bowe Bergdahl, who abandoned post, to be charged with desertion.

— The Associated Press (@AP) March 25, 2015
JUST IN: Attorney tells @ABC News that Army has informed him that Sgt. Bowe Bergdahl will be charged with desertion. pic.twitter.com/aKHFrsd7jp

— ABC News (@ABC) March 25, 2015