Benghazi could have been prevented. If Obama hadn't switch sides in the war on terror and given al-Qaeda $500 million worth of US weapons, Benghazi wouldn't have happened. Yet again, we have Obama and Hillary Clinton to thank for four dead Americans in Benghazi Libya, all because Obama and Clinton wanted to play footsies with the Muslim terrorists.
Obama switched sides in the war on terror – gave al-Qaeda $500 million worth of weapons
Citizens Committee on Benghazi claims the US government allowed arms to flow to al-Qaeda-linked militants who opposed Muammar Gaddafi
Their rise to power, the group says, led to the Benghazi attack in 2012
The group claims the strongman Gaddafi offered to abdicate his presidency, but the US refused to broker his peaceful exit
The commission, part of the center-right Accuracy In Media group, concluded that the Benghazi attack was a failed kidnapping plot
US Ambassador Chris Stevens was to be captured and traded for 'blind sheikh' Omar Abdel-Rahman, who hatched the 1993 WTC bombing plot
More from Daily Mail UK (as usual, not American media):
Obama couldn't be bothered with attending the one year memorial of the Boston Bombing by Russian Muslim terrorists. Instead, he sent idiot Joe Biden who said the Boston Bombing was 'worth it.' Yes, Biden the moron actually said the terrorist attack was worth it. Imagine for a second of Dick Cheney said in 2002 on the anniversary of 9/11 that it was worth it. Yea…
Dumbass Joe Biden says Boston Bombing was worth it
VP Biden just told Boston bombing survivors: "It was worth it"

— RickLeventhalFoxNews (@RickLeventhal) April 15, 2014
VP Biden: "my god, u have survived & u have soared. it was worth, it was worth it. i mean this sincerely, just to hear each of u speak."

— RickLeventhalFoxNews (@RickLeventhal) April 15, 2014
One heartbeat away.
Obama attended the memorial earlier this week for the Fort Hood victims of Ivan Slipknot Lopez. It was the typical Obama photo op, and propaganda speech about gun control. But Obama couldn't be bothered to meet with Fort Hood victims from 2009 because he had to attend two fundraisers in Texas. The survivors of the 2009 Fort Hood terrorist attack are still mad because Obama refuses to classify Nidal Hassan's attack as terrorism. Because Obama classified the '09 Fort Hood attack as 'workplace violent' instead of terrorism, victims are cheated out of Purple Hearts and combat-related benefits.
Obama refused to meet with Fort Hood '09 living victims, instead went to two fundraisers
Adrianne Haslet-Davis part of her leg in the Boston bombing terrorist last year. David Gregory of NBC Meet the Press conducted an interview with her as we approach the one year anniversary. Adrianne Haslet-Davis had one simple request of Gregory. Do NOT mention the Boston bomber by their names. David Gregory and NBC completely disrespected Adrianne Haslet-Davis' simple request. She walked off set crying.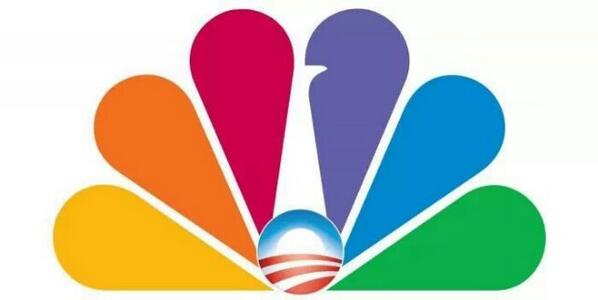 David Gregory and NBC disrespect Adrianne Haslet-Davis (Boston bombing victim) – send her into tears
She released a statement about walking out on Meet the Press and David Gregory on her website:
To whom it may concern,

I need to follow up on what I expressed to the coordinator, the host and the executive producer before I left the studio.

I needn't apologize for leaving you this morning, as you made your decision. I am not one to ask for people to wait on me hand and foot, for people to bend over backwards and leave their own well being to take care of mine…this is not my character nor is it my intent.

But I did specifically ask of two things for this interview, one being that his name (and you know to whom I refer to) not be mentioned in my presence. Your decision to back out on that promise you made and the horrific way you brought that decision to my attention just minutes prior to taping was not only a cowardice move but a dishonorable one as well. To say that I am hurt is an understatement, for you not only disrespected me, you disrespected the survivors of the bombing and the victims memories by blatantly disregarding this request and putting the value of a terrorist's name, who put a city in turmoil and caused irrevocable damage physically and emotionally to people of this city, over Boston's integrity, fortitude, and my personal well being.

My second request you know of, to be referred to as a survivor, not a victim. This one you honored, but I think you forget what a victim truly is defined as. For I will not be a victim, not on anyones level, whether it be from a terrorist, or the press.

Adrianne
She also tweeted about it.
Read more
This is so awesome. Benghazi protesters in San Diego forced the cancellation of a Hillary Clinton appearance. Hillary Clinton is not welcome in San Diego. At least there's one major city lease in California that doesn't completely gone down the progressive liberal crapper like Los Angeles and San Francisco. The Butcher of Benghazi Hillary Clinton was scheduled to appear at the 17th Annual Western Healthcare Leadership Academy this month.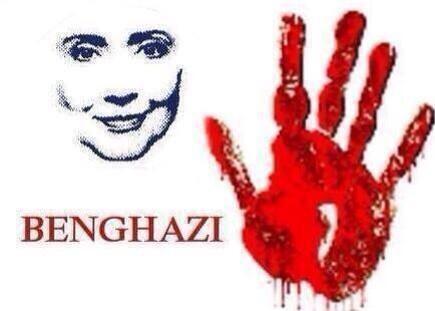 Hillary Clinton appearance in San Diego cancelled because of Benghazi protesters
Corrupt Obama lacky Mike Morell admitted during his Congressional hearing that he removed the term 'Islamist' from the Benghazi talking points before Susan Rice appeared on the Sunday News shows to claim Benghazi was trigger by a Youtube video. Morell claims he removed 'Islamist' becauses the CIA wasn't sure 'what kind of terrorists' actually killed four Americans in Benghazi. Gee, I don't know. Benghazi Libya, what other kind of terrorists could there have been? Oh wait, this regime considers tea party members 'terrorists' so maybe Morell thought it was tea parties who took over the Benghazi consulate building .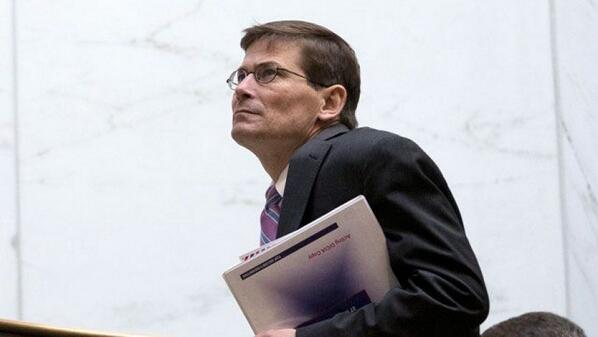 Mike Morell says Islamist removed from Benghazi talking points because it might have been 'other' terrorists
A terrorist attack in Eastleigh Nairobi, Kenya has resulted in six dead and 18 wounded. The Kenya government isn't calling this a terrorist attack yet. The red Cross is parsing words calling it a 'deliberate attack.' The attack in Eastleigh Nairobi, Kenya occured in a mostly Somali, Muslim area of Kenya.
Malaysian Airlines Flight ML370 might have flown to Taliban-Controlled region in Pakistan. 11 days after the plane has disparaged and still NO ONE has been about to find the plane, wreckage of the plane, or any of the passengers aboard. Yesterday, Israel announced they upgrading their security as there was some thought that the plane could be loaded with explosives and flown into Israeli air space. Pakistan has 75 bases with permanent-surface runways.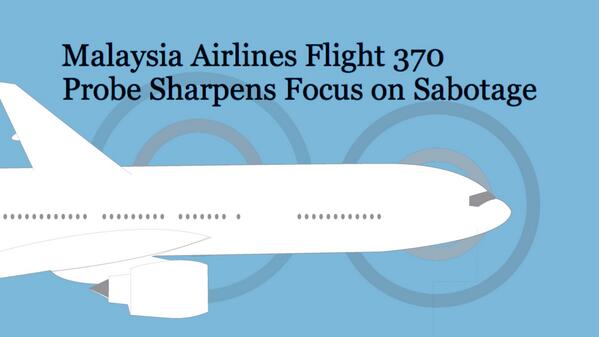 Malaysian Airlines Flight ML370 might have flown to Taliban-Controlled region in Pakistan
Israel has tightened security in their airspace following the disappearance and hijacking of Malaysian Airlines Flight MH370. One report had the plane was headed towards Pakistan before it disappeared from radar. Still, no one knows the wear abouts of the plane. El Al is already the safest airline in the world. Now, they just got even more safe.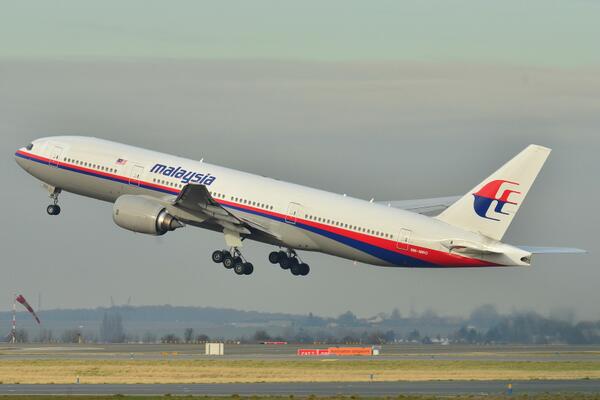 Israel prepares for possible terrorist attack with missing ML370 plane
Fariq Abdul Hamid, the co-pilot or 1st officer of Malaysian Flight MH370 was a religious Muslim but described as 'not reckless.' Fariq Abdul Hamid once invited a passenger named Jonti Roos to check out the cockpit during a flight from Thailand to Malaysia. Fariq was flying with another pilot then. Now that the focus of the hijacking, or 'piracy' or foul play has shifted to the pilot and co-pilot, just who is Fariq Abdul Hamid?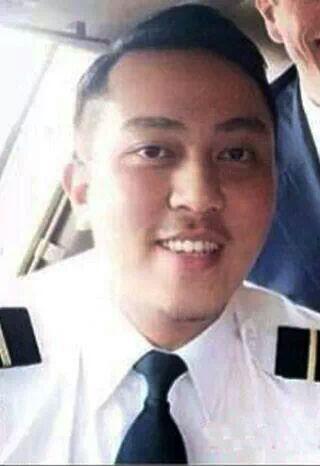 Fariq Abdul Hamid co-pilot of Malaysian Airlines MH370 was religious Muslim
So now we know. Malaysian officials are confirming Malaysian Flight ML370 was indeed hijacked and steered off-course. The rapid change in altitude that was mentioned today from 45,000 feet down to 25,000 feet was probably a struggle between the hijacker and the pilot. Or the hijacker could have been the pilot and the co-pilot struggled to keep the plane in the air. The whereabouts of the plane is still unknown. It took a week, but Malaysian have confirmed what I thought since it went missing. Now, who did the hijacking of ML370? Was it those two Iranians on stolen passports? Was it some other radical Muslim from another country?
Malaysian official confirm missing jet was hijacked, steered off-course
THIS JUST IN: AP reports Malaysian official says investigators conclude that pilot or someone with flying experience hijacked jet

— ABC7 Eyewitness News (@ABC7) March 15, 2014
BREAKING: Malaysian official says investigators conclude missing jet was hijacked, steered off-course, AP reports

— Fox News (@FoxNews) March 15, 2014
It's official: piracy, sabotage, hijack, landing on remote island all under investigation for #MH370 http://t.co/uwMfs59vJy

— James Corbett (@corbettreport) March 15, 2014
KUALA LUMPUR, Malaysia (@AP) – Malaysian official says investigators conclude missing jet was hijacked, steered off-course

— BuzzFeed News (@BuzzFeedNews) March 15, 2014
The disappearance of a Malaysian is now being called an act of piracy. I guess this is the new fancy word for hijacking, terrorism or foul play. The act of piracy theory about MH370 is being considered because evidence suggests the Malaysia Airlines Boeing 777 plane was diverted by a skilled pilot before it vanished. This means, it was either pilot suicide, or a hijacking.
Malaysia Airlines MH370 disappearance now being called act of piracy