Mia Love is kicking ass and taking names in her run for Congress. Mia Love is running for Utah's fourth congressional distract seat against Democrat Doug Owners. The latest polling according to Legal Insurrection shows Mia Love crushing Owens with a 12 percentage-point lead.

Mia Love kicking Democrat ass in latest polling (UT-04)
a new CNN poll has found that a record low amount of Americans trust their government. Gee, I wonder why that could be? The IRS? The DOJ? the NSA? The media and leftists will probably try to spin this as all being the Republican House. But bad news for them is that this is in ENTIRE government, including the Democrat controlled Senate, the Obama/Valerie Jarrett White House, and his various thugs like Eric Holder, Butch McCarthy etc. This comes on the 40th anniversary of Richard Nixon resigning as president over Watergate. The CNN story tries to focus around Watergate. That has been proven to be nothing more than the leftist press (even back then) trying to take down a powerful Republican in Nixon. With all the crap that Obama has gotten away with over almost six year, he makes Richard Milhous Nixon look like a choir boy.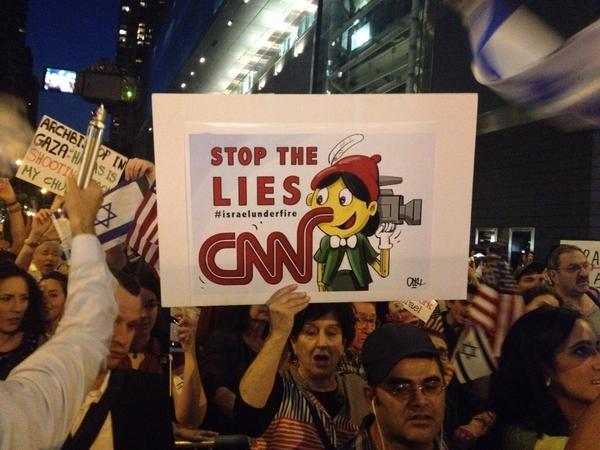 CNN Poll: Trust in government at all-time low
No matter how much propaganda the corrupt media and progressive liberal Democrats in this country want to feed the public, people start aren't falling for the 'poor Hamas' bullshit. By more than a 2-1 margin, a PEW poll shows that Americans (other than Democrats and progressive liberals) blame Hamas for the violence in the 'war' with Israel. If you just listened to the propaaganda in the media, you'd think this poll would be a lot closer than it actually is. The only group sampled in this poll who has sympathy for terrorist group Hamas is of course the Democrats, and especially the progressive liberal ones. Twice as many Americans say Hamas (40%) as Israel (19%) is responsible for the current violence overall.
Americans (except Democrats) blame Hamas over Israel by 2-1 margin – PEW poll
Looks like the Democrats and their spinmeisters in the media are going to have to go overtime to try and convince low information voters how bad the Jews are.
Read more
We have a winner! Can you guess who the worst president since World War II is? George W. Bush? Nah. Richard Nixon? Nope. Jimmy Carter? uh-uh. It's none other than Barack Hussein Obama, in a landslide! This is from a Quinnipiac poll, not exactly a 'right-wing' poll like idiots claim that Rasmussen is. In fact, it's not even close. Hussein Obama beats Bush by five percentage points in this poll, and is rated the worst equally by men, women, and independent voters. Jimmy Carter was last seen dancing in circles yelling "I'm not the worst anymore!" The best president since World War II? Ronald Reagan.

36. Which of these twelve presidents we have had since World War II 
would you consider the worst president: Harry Truman, Dwight Eisenhower, 
John Kennedy, Lyndon Johnson, Richard Nixon, Gerald Ford, Jimmy Carter, 
Ronald Reagan, George Bush Senior, Bill Clinton, George W. Bush or Barack Obama?
                                                               AGE IN YRS..............
                     Tot    Rep    Dem    Ind    Men    Wom    18-29  30-49  50-64  65+
 
Harry Truman          -      -      -      -      -      -      -      -      -      -
Dwight Eisenhower     1      1      1      -      -      1      -      -      2      -
John Kennedy          -      -      -      -      -      -      -      -      -      -
Lyndon Johnson        3      4      3      2      4      3      5      4      2      3
Richard Nixon        13      5     20     14     11     15     12     12     16     13
Gerald Ford           2      -      2      2      3      -      2      1      1      2
Jimmy Carter          8     14      1      9     11      6      4      7      8     13
Ronald Reagan         3      -      6      3      4      3      4      4      4      2
George Bush Senior    2      -      4      1      1      2      -      3      1      2
Bill Clinton          3      4      1      3      2      3      2      2      4      2
George W. Bush       28      5     54     23     26     30     38     34     21     22
Barack Obama         33     63      4     36     34     32     24     29     39     34
DK/NA                 4      3      4      4      4      4     10      3      1      5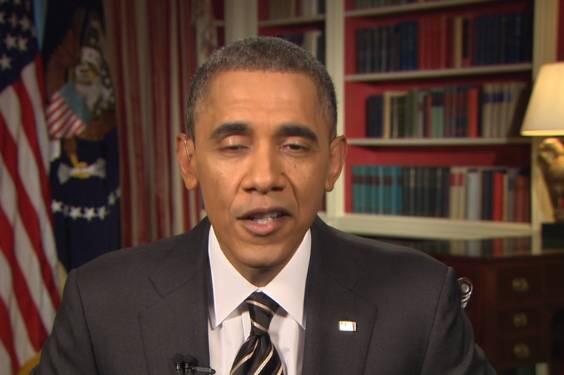 And the worst president since World War II is….
There is even more bad news for Obama and his progressive lemmings in this poll. When asked who the worst president is between him and W. Bush, more people rate Obama worse than Bush. Can you imagine that? After all of Bush's screw ups, after all of the media smears, Obama is worse than Bush just 5 1/2 years into his reign of terror. Now that's is quite an accomplishment for Barry Hussein.

37. Do you think Barack Obama has been a better President than George W. Bush, worse, or about the same as President Bush?
                                                               AGE IN YRS..............
                     Tot    Rep    Dem    Ind    Men    Wom    18-29  30-49  50-64  65+
 
Better               39%     7%    78%    31%    36%    42%    45%    45%    35%    34%
Worse                40     79      4     41     43     38     25     32     48     49
About the same       20     13     16     27     21     19     28     22     17     16
DK/NA                 1      1      1      1      1      2      2      1      1      2

Sucks to you Obama and lemmings! You suck worse than both Jimmy Carter and George W. Bush. Impressive to say the least from the 'Messiah.'
No matter how hard the media tries to suck up to Obama and make him appear as if he's insulated from all the scandals, Americans are FINALLY starting to wake up. Of the five living US presidents (Both Bush's, BJ Clinton, Hussein and Jimmy Carter), Obama has the lowest favorability out of all of them. As unpopular as George W. Bush was after Katrina and at the end of his presidency, the majority of Americans have a favorable view of him. Obama is underwater by five points.
Obama lowest favorability of living presidents (including GWB) – Gallup
Gallup doesn't seem too interested in the latest news on Obama's polling. They wait until the end of their story about this story pimping BJ Clinton's favorables instead.
Read more
The Mississippi GOP Senate runoff is coming up on Tuesday, June 24th. Chris McDaniel beat Thad Cochran in the total vote on election night, but didn't get the needed 50% to avoid a runoff. Well, it looks like the runoff will be in favor of Chris McDaniel, big time. Almost like Eric Cantor style crushing. The latest polling on this race has McDaniel getting 52% of the vote, with old, crusty RINO Thad Cochran only at 40%. Of course, we know Karl Rove and his cronies will try and manipulate this race in favor of Cochran come Tuesday. While this poll is definitely good news, don't overlook slimy progressive Republican tricks.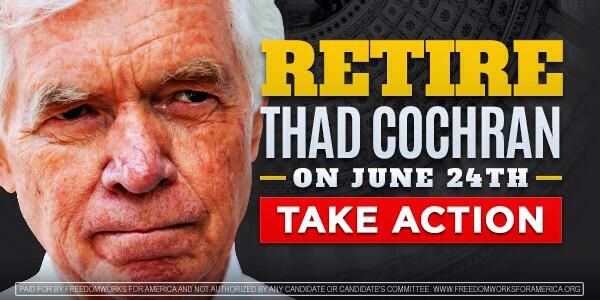 Chris McDaniel crushing Cochran in latest polling
I'm sure Gallup and those polled about Obama's image will be called 'racist' or something. But Obama has hit brand new image lows, including favorability in Gallup.
Ratings of Obama's image hit new lows
Bergdahle, Benghazi, VA scandal, IRS Scandal, Iraq, Syria, ObamaCARE etc. Obama's chickens are coming home to roost.
Read more
This coming Tuesday is a big primary today for the November elections. It's basically Super Tuesday with eight states have their primary elections. The most important of the bunch is of course Mississippi. Conservative Chris McDaniel has taken a two point lead over Karl Rove approved establishment RINO according to the latest polling. The poll is from a leftist group called Chism.
**POLL** Chris McDaniel leads #CorruptCochran 3 days out of primary! #ms #mssen http://t.co/W0kRqPSRb1

— Owen Riley (@ohmgriley) May 31, 2014
Chris McDaniel Leading Cochran in Poll http://t.co/EGMJfQhLgV via @weebly

— Conservatives United (@ConservativeUn) May 28, 2014
#tcot Mississippi's Tea Party-Supported Challenger Chris McDaniel Narrowly Ahead of Incumbent Senator Thad Cochran http://t.co/OfmhceyLbm

— Zhivago of Tookland (@raywatts) May 20, 2014
I can't get all excited over Tom Cotton. However, he'd still be better than a Democrat, and in this case Mark Pryor. That's why Cotton's four point lead over Obama rubber stamp Mark Pryor is newsworthy. If the Republicans are going to get control of the Senate out of Harry Reid's hands, they have to win Arkansas.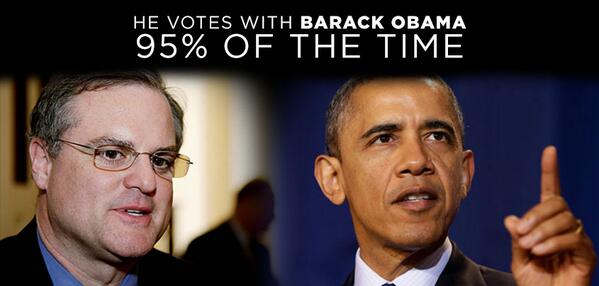 Tom Cotton opens four point lead over Mark Pryor or Arkansas Senate seat
The Mississippi primary is set for June 3rd, and old crusty RINO Thad Cochran is trailing conservative Chris McDaniel by four points in the latest polling. Chris McDaniel is an actual conservative, not a progressive RINO in a state that should elect conservatives. Instead, Mississippi keep reelecting crusty old RINOs like Thad Cochran year after year.
Chris McDaniel leading RINO Thad Cochran 43-39%