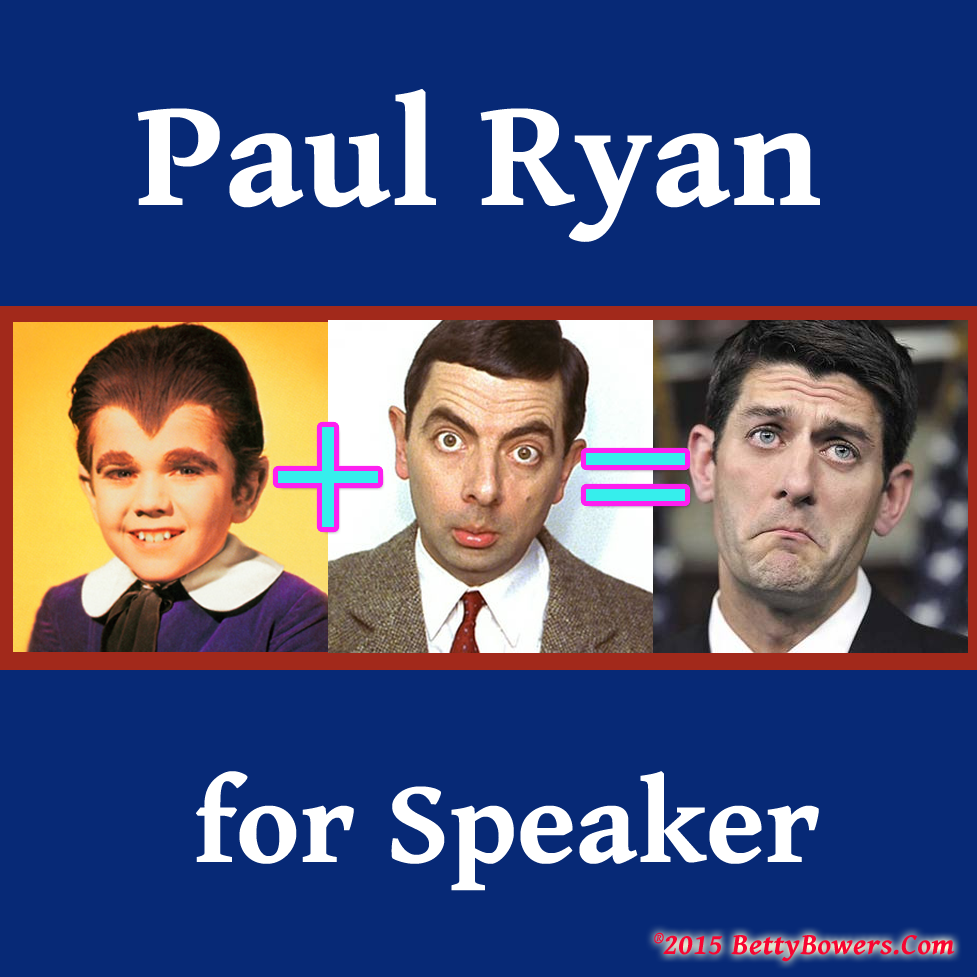 Paul Ryan has a lot of nerve. He has the most liberal Democrats endorsing him to replace Boehner. Luis Gutierrez and today Harry Reid endorsed Ryan to replace Boehner...
There's one way to get Democrats to vote for something. Put a tax in it. This is exactly what worthless Rovepublican RINOs Paul Ryan and John Boehner are doing....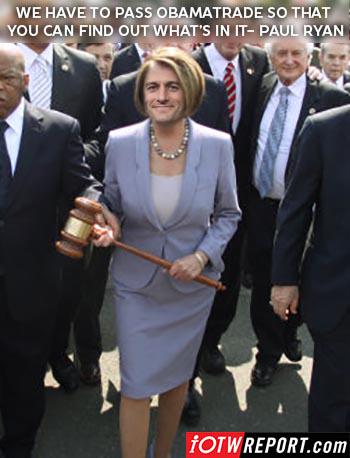 Who knew that Paul Ryan was really Paul Pelosi? Not only did Paul Ryan pull a Pelosi by saying us peasant Americans can read the ObamaTrade TPA bill once the imperial congress rams it down our throats, but he's...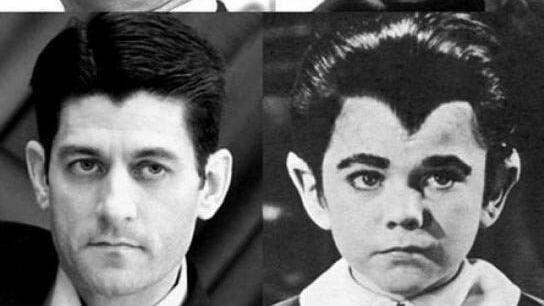 Paul Ryan, aka Eddie Munster officially went into his Nancy Pelosi mode for ObamaTRADE and snapped back when he was asked why ObamaTrade has been so secret and the...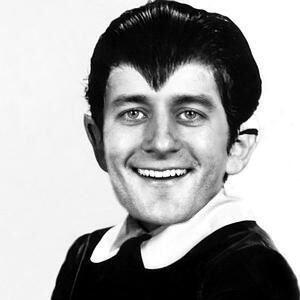 Wow has Paul Ryan fallen. Remember when some conservatives (including myself) actually liked Paul Ryan and thought he was a strong conservative? Ever since he and Romney got their...
Paul Ryan, aka Eddie Munster is really desperate to get amnesty rammed down America's throats. Ryan is so desperate in fact that he's having secret meetings with Mew York Communist Senator Chuck Schumer to try and hammer out some...
Paul Ryan has really turned out to be a piece of shit. Ryan tried to convince Hugh Hewitt that the veterans pension cuts, whining like a progressive about how...
The Paul Ryan budget deal that he cut with far left progressive liberal Democrats allows Harry Reid and the Senate to raise taxes with a simply majority vote (51...
The new budget deal that Paul Ryan and Patty Murray have been working on will get rid of some, if not all the sequester cuts that were agreed upon in 2011 and signed by Obama. I can't say I'm...
Not only is the GOP about to cave to Obama on funding ObamaCARE, raising the debt ceiling, and opening the government again. They have an extra goodie for Obama....