Hey America, you built that! All your tax dollars to bail out union scum at the UAW at GM has lead to this. Six more GM recalls today, affecting 7.6 million card in the US where announced today. GM stock trading has been halted because of this latest recall. The recall includes GM cars from 1997-2014! Yes, a 17 year span of Government Motors cars is being recalled. And thanks to Obama, you made this happen! Congratulations America! Also, doesn't anyone else find it quite the coincidence that the government got out of GM just weeks before all these recalls were announced? Fishy.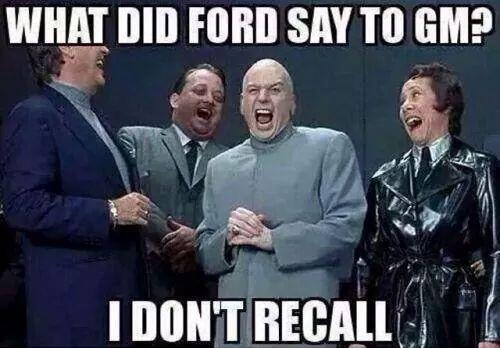 EPIC GM fail! 6 new recalls, 7.6 million cars in US
What do you get when you cross lazy union (UAW) workers with an incompetent government funding a car company? You get Government Motors (or General Motors) and shit quality cars that can be dangerous to your health. The latest GM embarrassment is telling dealers nation wide to stop selling 2013-14 Chevy Cruze cars because of an 'airbag issue.'
GM tells dealers to stop selling 2013-14 Chevy Cruze
$GM tells dealers to stop selling 2013-14 Chevy Cruze because of an airbag issue: http://t.co/MeH6AlLITe pic.twitter.com/GovZa2CkQ3

— CNBC Newsroom (@CNBCnow) June 25, 2014
JUST IN: GM notifies dealers in US and Canada to stop delivery of 2013-2014 Chevrolet Cruze due to potential airbag issue – @AaronKatersky

— ABC News (@ABC) June 25, 2014
General Motors tells dealers to stop selling 2013-2014 Chevrolet Cruze sedans due to airbag issue – @Reuters http://t.co/u9WVf5jXW1

— Breaking News Money (@breakingmoney) June 25, 2014
Leave it to unions, especially teachers unions in California to try and defend grossly incompetent teachers and to force to state to let then remain in classrooms. Today, the California Superior Court in Los Angeles ruled that five California laws governing the hiring and firing of deadbeat teachers unconstitutional.
Boom! Teachers unions lose big in California
Heading to Las Vegas for some gambling? Have fun, because Las Vegas casino workers union are now considering a strike. Why? Because of ObamaCARE of course! If you want to gamble, why not just go to some Indian casinos instead. You won't have to worry about greedy union thugs striking over something they lobbied for in the first place.
Volkswagen workers in Tennessee have rejected UAW unionization by a vote of 712 to 626. Union thugs and big labor fails yet again.
Volkswagen workers at Tennessee factory reject United Auto Workers union by a vote of 712 to 626 http://t.co/fEho2ReJeE @WSJbreakingnews

— NewsBreaker (@NewsBreaker) February 15, 2014
VW workers vote to reject UAW organizing drive in Tenn. http://t.co/4fsSHPHLAb #breakingnews

— Automotive News (@Automotive_News) February 15, 2014
BREAKING: Workers Reject UAW in Stunning Defeat of Obama Ally http://t.co/25IAirEZhX

— ATR (@taxreformer) February 15, 2014

I love the taste of salty, union thug tears:
Read more
Meet Matthew LoMaglio another member of a teachers union (Rochester, New York) who was found guilty of molesting an 8 year old student at school. For his disgusting perverted crime, Matthew LoMaglio a gym teacher gets a whopping 4 years in jail. Yea, only four years in jail for a child molester who used intimidation to scare and molest an 8 year old child.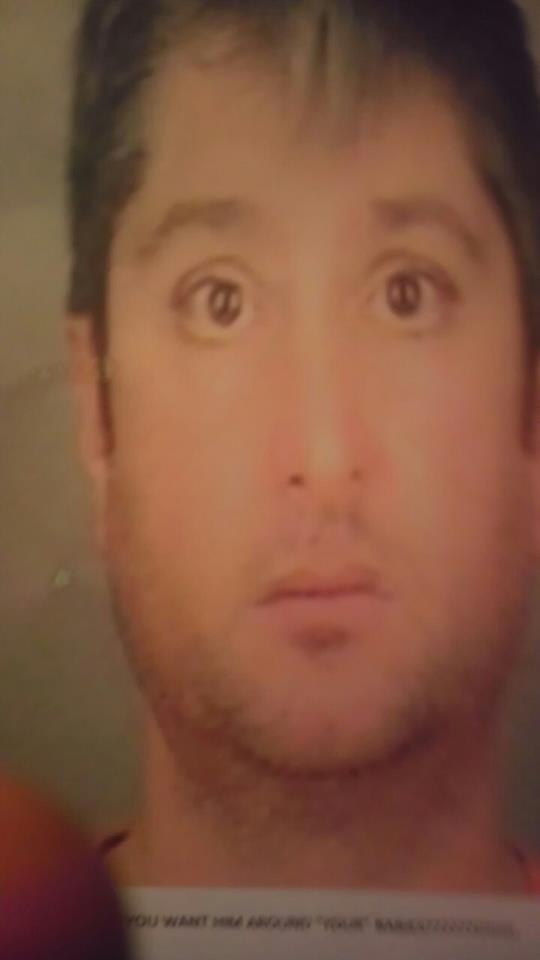 Matthew LoMaglio – 36 year old gym teacher who molested 8 year old child
As if the story about Matthew LoMaglio isn't disgusting enough, it does get worse. Union thug teachers refused to help investigators because they just wanted to protect their 'union brother.' Isn't that sick?
Michigan Education Association, that state's teacher's union is demanding a $10,000 'severance package' for Neal Erickson, a convicted child rapist/molester who was given a 15-30 year jail sentence. Neal Erickson was a teacher at Rose City middle school. He reportedly raped and molested a boy for three years running. The kid had emotional problems for years, but is graduating with honors from Western Michigan University.
Michigan Education Association union thugs demand $10,000 for convicted child rapist
Leave it to the left wing union thugs to defend a child rapist and demand $10,000 in severance pay. Only the left could defend a child rapist.
Union thugs, who helped ram ObamaCARE down American's throats didn't like ObamaCARE. It was so bad, they wanted an exemption it. It's been rumored for weeks that Obama would make a special carve out for unions to keep them in-line for the 2014. Now it's official. Via Hot Air:
This has to make you laugh. Chicago SEIU Local 1 janitors union has gone on strike over Professional Maintenance's recent job cuts. Yea, the union thugs go on strike after a company cuts job now. But what's the reason for the job cuts at Professional Maintenance in Chicago that has SEIU Local 1 so pissy? The job cuts are all courtesy of ObamaCARE!
40,000 members of the International Longshore and Warehouse Union (ILWU) have announced that they have formally ended their association with the AFL-CIO. According to Breitbart, the Longshoremen cited Obamacare and immigration reform (aka amnesty) as two important causes of their disaffiliation. Sucks to be you Dick Trumka doesn't it? Happy Labor Day!
In an August 29 letter to AFL-CIO President Richard Trumka, ILWU President Robert McEllrath cited quite a list of grievances as reasons for the disillusion of their affiliation, but prominent among them was the AFL-CIO's support of Obamare.
"We feel the Federation has done a great disservice to the labor movement and all working people by going along to get along," McEllrath wrote in the letter to Trumka.
The ILWU President made it clear they are for a single-payer, nationalized healthcare policy and are upset with the AFL-CIO for going along with Obama on the confiscatory tax on their "Cadillac" healthcare plan.
The Longshoreman leader said, "President Obama ran on a platform that he would not tax medical plans and at the 2009 AFL-CIO Convention, you stated that labor would not stand for a tax on our benefits." But, regardless of that promise, the President has pushed for just such a tax and Trumka and the AFL-CIO bowed to political pressure lining up behind Obama's tax on those plans.