Turkey, the so called 'moderate Muslim' country in Europe has been forced to cancel the second 'Freedom Flotila' Turkey pulled this stunt back in 2010, and their IHH members had nine people killed when they insgitaged violence against the Israelis. This time, the cowardly Turks are just going to send planes of humanitarian aid to Gaza.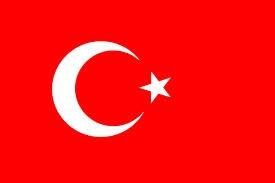 Owned! Turkey cancels second freedom flotilla
I guess I shouldn't be surprised that Delaware is planning to have separate classrooms for illegal alien kids who do not read or write English. I mean after-all, this is Delaware, the state that gave us the dumbest vice president in American history with Joe Biden and is a deep blue Democrat state. No habla English? No problemo in Delaware. If i didn't know any better, i'd think this was segregation, something that progressive liberal Democrats loved to do with blacks.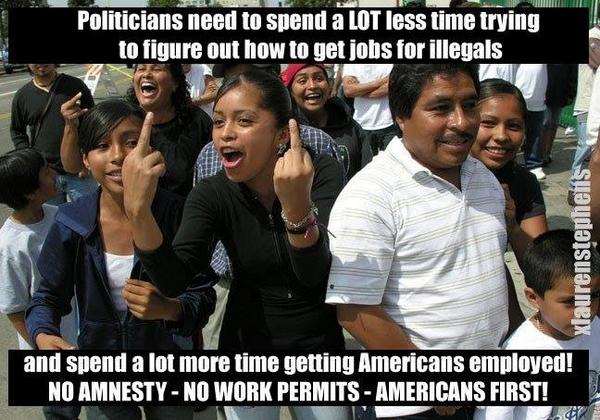 Delaware schools to have new classrooms for illegal alien minors
Think the Ebola virus wouldn't make it here from Africa? Don't be so sure. There was an Ebola scare in Charlotte, North Carolina last night. Don't think for a second that the virus can't make it here. It Ebola might even make it's way through Central America and into the US via the open borders. With all the diseased carried by the illegals invading our border, don't think for a second that Ebola wouldn't eventually make it here.
Ebola fears hit Charlotte, North Carolina
New Lois Lerner e-mails have been released, showing the witch calling conservatives 'assholes' an terrorists. Yep. Lois Lerner sounds like your typical left wing progressive liberal Democrat, as this is the rhetoric they always use.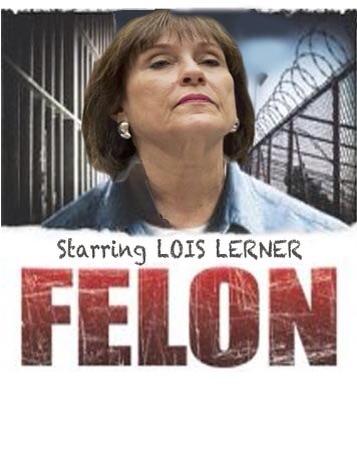 New Lois Lerner e-mails calls conservatives assholes
"Well, you should hear the whacko wing of the GOP … The right-wing radio shows are scary to listen to," read an email to Lerner from an unidentified sender in November 2012 as Congress was probing the matter.

"Great. Maybe we are through if there are that many a**holes," Lerner replies.

"And I'm talking about the hosts of the shows. The callers are rabid," another email to Lerner, apparently from the same person, shows.

"So we don't need to worry about alien terrorists. It's our own crazies that will take us down," Lerner responds.
Here's something you wouldn't hear from the anti-Israel, pro-Hamas American (and world) media. A third set of Hamas rockets were found at another UNRWA school in Gaza. But Nancy Pelosi told me that Hamas is a humanitarian organization or something.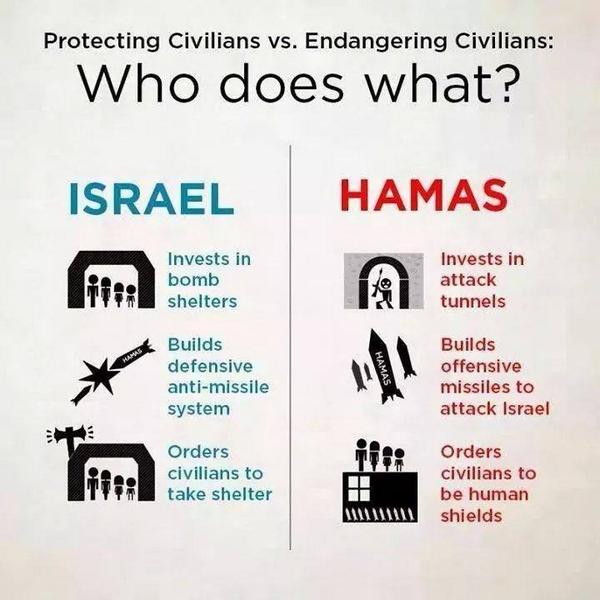 3rd set of Hamas rockets found in UNRWA school
Just how batshit crazy is Nancy Pelosi? Now she's claim Hamas is a Humanitarian Organization. Yes, the Hamas that kills Jews, Americans and is designated a terrorist organization by our own State Department. Watch the following video of Nancy Pelosi claiming Hamas is a Humanitarian Organization:
Nancy Pelosi says Hamas is a Humanitarian Organization VIDEO
There must be something in the water in San Francisco. Either that, or the botox seeping into Nancy Pelosi's veins has really screwed up whatever brain she had left.
Imagine if Saturday Night Live was still funny. Could you imagine the skits mocking Nancy Pelosi calling a terrorist group like Hamas a 'Humanitarian Organization.' Maybe all the wine Pelosi has been sipping from her private vineyards has gone to her head.
Progressive liberal Democrats are always terrorist sympathizers. Progressives in America like Pelosi are a lot like Hamas. Either you agree with their warped ideology, or you are targeted, threatened, smeared and some times even the victim of violence.
The Republicans caved again! Of course you knew all along that Weeper Boehner and the big business whores (The House Republicans) would eventually cave on amnesty didn't you? The new 'border bill' that will help for illegals invading this border through the end of the fiscal year does NOT contain any language barring Obama from unilaterally legalization of these diseased illegals. One of the few Senators left with any dignity (Jeff Sessions) ripped House Republicans for their surrendering to Obama.
House border bill a 'Surrender To a Lawless' Obama
New York Times saw their profits drop by 54% in Quarter 2 of 2014. The old gray lady ain't what she used to be. Well actually, the New York Times hasn't changed at all over the years. They've always had a far-left extremist progressive liberal bias. Now, that bias is eating away at their profits. Too bad, so sad.
Karma! N.Y. Times profits drop 54% in Q2
The Associated Press tweeted a smug message to it's readers about how "Congress is falling over each other to support Israel.' Well, we know where the AP and American media stands. They fall over each other to support the terrorists of Hamas.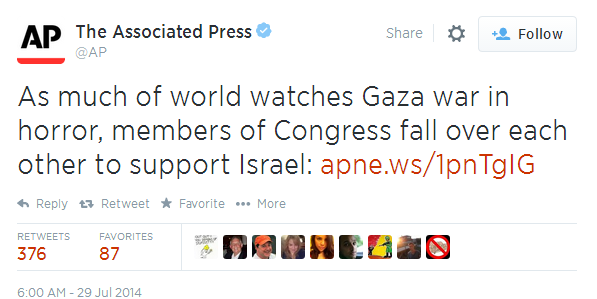 Associated Press tweet: Congress fall over each other to support Israel
As much of world watches Gaza war in horror, members of Congress fall over each other to support Israel: http://t.co/DepO2etLQS

— The Associated Press (@AP) July 29, 2014
The link is to a story about how the House is supposed to pass a trimmed downed version of an support package for Israel. Don't you just love the smug progressive liberal anti-Israel media in this country?
Read more
Obama hates Jews (except those self-hating ones who throw Israel under the bus). Not only is Obama threatening Israel for daring to protect their people from Hamas terrorist, but Obama's IRS and Hillary Clinton's State Department worked together to target pro-Israel group, just like they did conservative groups. From the Wall Street Journal (via Weasel Zippers). You'll have to logon to the Wall Street Journal to read the full story of Obama's IRS and State Department targeting of Israel, it can't be cut an pasted here.
IRS & State Department worked to target Pro-Israel groups