Creepy democrats like this John Hickenlooper staffer are really showing their desperation. This one, shoves a female and stalks her following her to her car as you can see in the following video.
Hey, remember the whole war on women thing? That's basically all another Colorado Democrat has campaigned on this season. Wouldn't shoving a female and stalking her qualify as a 'war on women'. Oh wait. Wait it's a liberal progressive John Hickenlooper staffer, I guess it doesn't count, right?
After next week's mid-term election, Obama will bring Ebola infected patients from west Africa to the US for free treatment. The estimated cost per patients (non-citizen) will be at least $300,000 per infected west Africa. And your tax dollars will pay for this.
The Right Scoop has a video of Mike Emanuel's report about the plans to bring Ebola infected patients to this country and how much the cost will be per patient.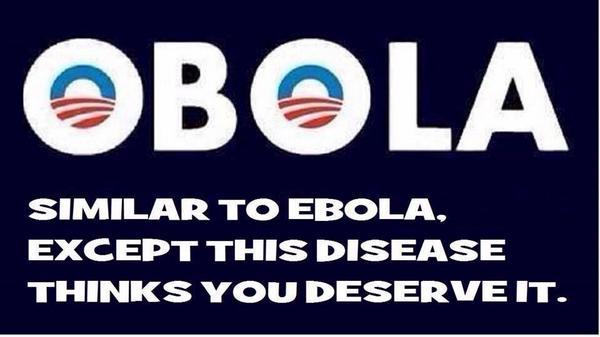 Cost to treat non-citIzen Ebola patients brought here: $300,000
Alan Grayson is the 17th richest member of the House of Representatives. But he refuses to pay child support to his estranged wife and now she and their kid are on food stamps. It's the Democrat way. Get as many people signed up on food stamps, even your own kids.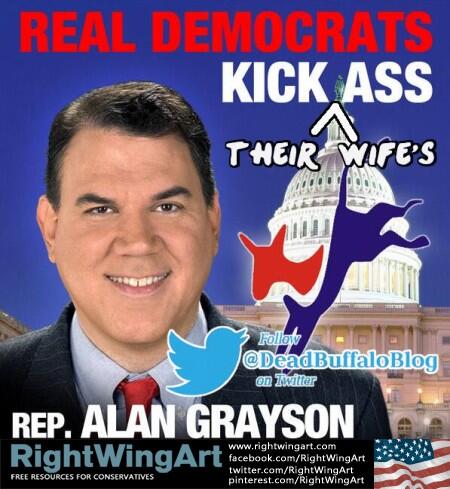 Alan Grayson wife and kid now on food stamps
The polls for the Wisconsin governor's race have shifted heavily in favor of Scott Walker. According to the latest Marquette Law School Poll, Walker now leads left wing extremist Mary Burke by 7 percentage points at 50% to 43%. Wisconsin Reporter revealed that Mary Burke did in fact lie about being fired from Trek, ask one of their executives confirmed the Burke firing:
Executive with Trek tells Wisconsin Reporter that Mary Burke's position was eliminated because she was fired. "There was no reorganization."

— Wisconsin Reporter (@wisconsinreport) October 29, 2014
Mary Burke tells mainstream media she wasn't fired, Trek just "reorganized and eliminated the position that I had."

— Wisconsin Reporter (@wisconsinreport) October 29, 2014
This is of course devastating news for the union thugs and left wing extremists in Madison.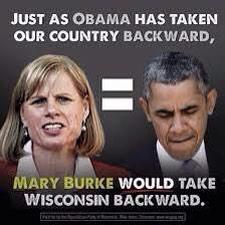 Mary Burke was fired from Trek despite her lies
George Stephanopoulos, who Breitbart revealed has ties to Jeanne Shaheen, will get to moderate a big debate tommorow debate against Scott Brown. As is usually the case, the Republican candidate always seems to have to debate 2 on 1. Not only the candidate, but also the leftist debate moderator. But this one, with Stephanopoulos' ties to Shaheen will make tomorrow's debate that much more bombastic. When asked by a Breitbart reporter about her ties to the ABC hack and lackey lately, all Shaheen could responds was 'no, no comment.'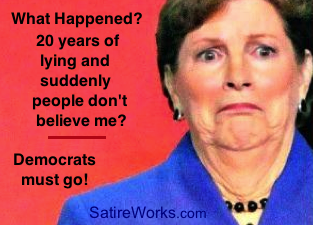 George Stephanopoulos tied to Jeanne Shaheen, will moderate debate
Incumbent Democratic Sen. Jeanne Shaheen refused to address concerns being raised about her personal and her campaign operatives' longtime political ties to Thursday night's New Hampshire Senate debate moderator, George Stephanopoulos.
And the mask slips off yet again. At today's Aspen Institute's "Washington Ideas Forum," Defense Secretary Chuck Hagel said we are living through, "historic, defining times," that will result in a, "new world order." Break out the tin foil hats!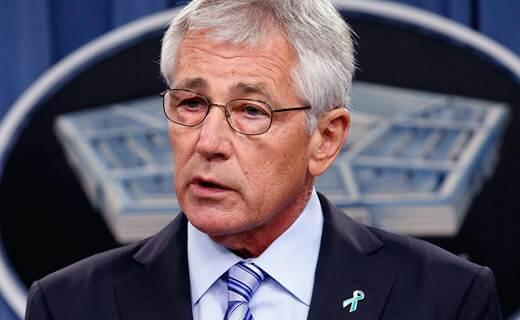 Chuck Hagel – I think we are seeing a new world order VIDEO: Breitbart
"What we're seeing in the Middle East with ISIL is going to require a steady, long-term effort. It's going to require coalitions of common interests, which we are forming," he added.
As if ObamaCARE wasn't bad enough for Americans, now we are paying for the subsides in ObamaCARE for foreign diplomats! A loophole in ObamaCARE allows these foreign diplomats to get American tax payer money to help pay for their own health care. And this was just discovered now? The bill is four years old already, why did it take so long to discover this?
Obamacare has a loophole that allows foreign diplomats to receive healthcare subsidies, the House Ways and Means and Foreign Affairs Committees revealed Wednesday as they announced a joint investigation.

"According to the Department of Health and Human Services, foreign diplomats holding 'A' or 'G' visas are eligible to participate in an array of medical programs administered by the federal government, including participation in Health Insurance Marketplaces governed by the Affordable Care Act (ACA)," wrote chairmen Ed Royce and Dave Camp in a letter to to IRS Commissioner John Koskinen.
ObamaCARE gives foreign diplomats health care subsidies
A person with an Obama mask robbed a Dunkin Donuts in Salem, New Hampshire. I suppose it's poetic justice.
Police said the robber was wearing the presidential mask, black gloves and carried a black handgun.
He demanded money from the register and left, entering the passenger side of a small, dark-colored Toyota with no rear plate, according to police.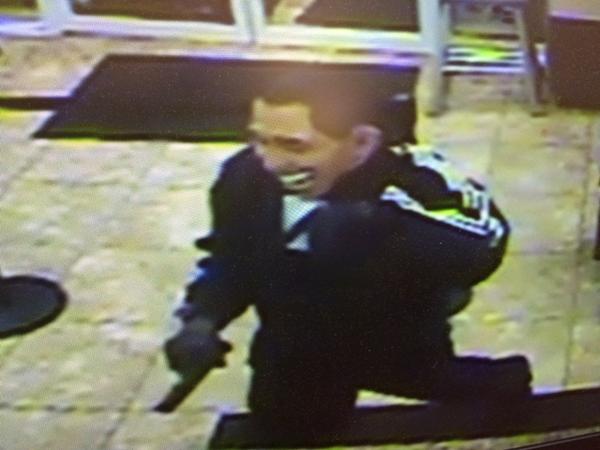 Obama masked person robs Dunkin Donuts in Salem, New Hampshire
Obama has been robbing the American people for almost six years now.
Most Viewed: Armed robber wearing Obama mask steals from Salem Dunkin' Donuts http://t.co/z46ElG6GNq pic.twitter.com/hIwAlqKcFY

— WMUR TV (@WMUR9) October 29, 2014
Reports of machines switching Republican votes to Democrat in Illinois and Maryland have been swirling around the past several days, as we gear up foe the Democrat voter fraud in next weeks election. Here is an actual video, from someone in Moline, Illinois voting for the Republican and the machine automatically switching it to Democrat. See the video for yourself:
Video: Machines in Moline, Illinois switch votes to Democrat VIDEO
If you think this 'calibration problem' is just in Illinois and Maryland, you are likely kidding yourself. Out here, where my vote doesn't matter anyway, we still use paper ballots with those 'hanging chads' and stuff.
You want to know how desperate Democrats are in Colorado? Check out NARAL's #SweetPea ad against Cory Gardner who has been crushing Mark Uterus Udall in every poll since September. When the make ads like this, you know they are beaten. Check out the pitiful NARAL ad video: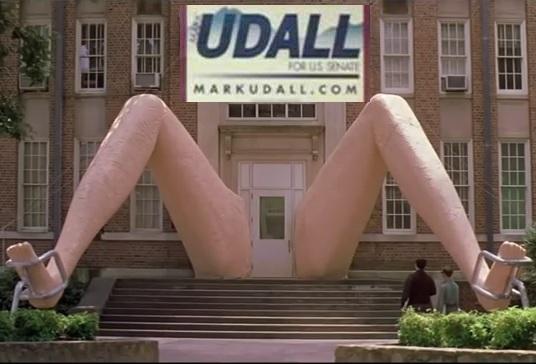 NARAL's #SweetPea ad against Cory Gardner Video
Calling a woman 'sweatpea'? Sounds kind of sexist to me. The ad concludes with 'keep Cory Gardner out of the Senate, and your bedroom'. These Democrats are downright pitiful if that's all they think woman are useful for. No, Gardner isn't going to take away birth control for woman, he's not going to ban abortion and he's not some crazed extremist. Even if Gardner were all this, he couldn't possibly get such legislator through the Senate and signed by Obama.
Read more