It's already been leaked out (and was basically common knowledge) that Bowe Bergdahl was a deserter when he was captured by the Taliban. What is the advantage for Ben Rhodes of the Obama regime, and brother of CBS News president David Rhodes to string this whole thing out? They aren't going to be able to hide the findings in the Bowe Bergdahl case until 2017 when Obama is finally out of office for good. Why the delay which was expected before Thanksgiving? Could it be that Bowe Bergdahl also committed treason?
Obama traded not only five Taliban terrorists for Bergdahl, but also five billion American tax dollars to the Taliban. If Bergdahl is found guilty of treason, imagine what this will mean for the Obama regime.
Is Obama regime hiding treason charges against Bowe Bergdahl?
"@gerfingerpoken2: #Obama WH Hiding Bowe Bergdahl Desertion Charges — Treason Too? http://t.co/dOPMCfURNi"

— ๑Jai๑ (@NytFury) January 28, 2015
You have to consider why the WH is walking back the info on Bergdahl. That report shows the treason. Not necessarily just Bergdahl's.

— Jo Anne moretti (@JoAnneMoretti) January 27, 2015
Bergdahl committed treason and #Obama traded 5 terrorists for him. Media "hey look it's snowing! And Tom Brady's balls"

— Nick Short (@PoliticalShort) January 27, 2015
Apparently the Obama regime doesn't consider the Taliban or as he calls them, the 'Tolly-Bahn' a terrorist organization. Instead, the Taliban merely an armed insurgency.
Obama now doesn't consider Taliban a terrorist group
"As you know, uh, this was highly discussed at the time and prisoner swaps are a traditional end-of-conflict, uh, interaction that happens. As the war in Afghanistan wound down, we felt like it was the appropriate thing to do. The president's bedrock commitment as commander in chief is to leave no man or woman behind, that's the principle he was operating under," White House press secretary Eric Schultz said. "I'd also point out that the Taliban is an armed insurgency. ISIL is a terrorist group. So we don't make concessions to terrorist groups."

"I don't think that the Taliban, um — uh – the Taliban is an armed insurgency," Schultz said. "This was the winding down of the war in Afghanistan, and that's why this arrangement was dealt."
Andrew Sullivan, blogger for 'The Dish' and best known for being the Trig Palin truther has decided to quit blogging after fifteen years. See if you can hold back your tears. Andrew Sullivan, yet another left wing nut job made a name for himself by claiming Trig Palin wasn't really Sarah Palin's son, but rather her daughter's son.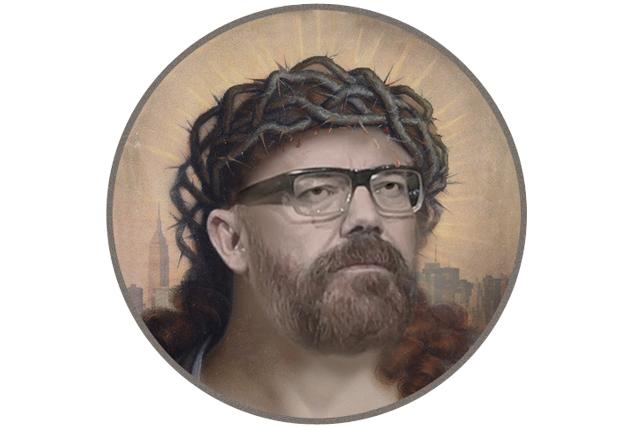 Trig Palin truther Andrew Sullivan quits blogging
Very sad to see Andrew Sullivan leave blogging, but excited he will finally have time to write "The Truth About Trig" for Daily Kos Press

— Jamie Weinstein (@Jamie_Weinstein) January 28, 2015
Andrew Sullivan quits blogging. Plans to tour America in a RV searching for Trig Palin's real parents. #tcot #goodriddance

— Evan (@evstok) January 28, 2015
I'm thinking the family of Trig Palin isn't going to join in on these touching tributes to Andrew Sullivan.

— johnny dollar (@johnnydollar01) January 28, 2015
Seattle is basically San Francisco of the Pacific Northwest. It's basically a communist run city in a liberal state that has gone down the crapper over the last few years. Now, Seattle is actually fining residents if they throw away food. Seriously!
In an attempt to shame residents of their city, a new Seattle law will levy a fine on homes that do not properly sort food out of their garbage.

Emblazoned with a red citation tag, violators will start to be fined anywhere from $1-$50 in July. For now, Seattle residents will be publicly shamed by the 'Scarlet Letter'-like tags.

"I'm sure neighbors are going to see these on their other neighbors' cans," says Rodney Watkins, a lead driver for Recology CleanScapes, a waste contractor for the city. He's on the front lines of enforcing these rules.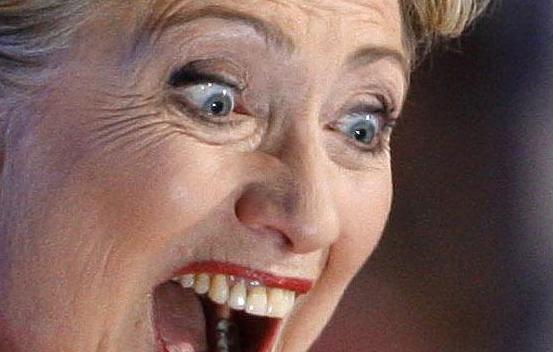 Throw away food in Seattle? There's a fine for that
Despite Obama's repeated attempts to kiss up to ISIS, and not call them Islamic extremists or terrorist, ISIS has their own message for Obama. They are threatening to behead Obama, in the White House and turn the United States into a Muslim country.
'We will cut off your head in the White House'

The Islamic State (IS) terror group threatened to behead President Barack Obama inside the White House in a new propaganda video released this week, according to a watchdog group monitoring the terror group.
One may wonder, how would ISIS even make it into the White House? Considering how much the Secret Service has become an utter joke under this Obama regime, I'm sure this Muslim terrorists are plotting their own way in.
Don't worry ISIS terrorists. No matter how much you threaten Obama, he and the rest of the Democrats will always love and defend you.
ISIS threatens to behead Obama
Bill O'Reilly is already teeing off on GOP candidates who many run for president in 2016. One of O'Reilly's favorite targets is of course Sarah Palin. O'Reilly is all butthurt because Palin wouldn't bother going on his lame show. So O'Reilly called a possible Sarah Palin run in 2016 a 'reality show.' Palin responded in an interview with Sean Hannity, bashing O'Reilly.
Sarah Palin bashes gasbag Bill O'Reilly VIDEO
Howard Dean, another left wing piece of shit in the mold of Michael Moore went on the Bill Maher show last weekend and called any veteran who went to see American Sniper a 'right wing nut job.' Howard Dean is of course the far left kook who famously flamed out in the 2004 presidential race with his yell RAHHHHHHHHHHHHHHHHHHHHHHHH!
Today, Howard Dean want on the Hardball with Chris Matthews (MSNBC/NBC is the only 'news' channel Dean goes on) and actully apologized for caling vets who go to see American Sniper 'right wing nut jobs.' He must have gotten quite the backlash.
Howard Dean apologizes to vets for calling them 'Right Wing Nut Jobs'
Howard Dean represents ever left wing progressive liberal Democrat nut job. Anyone who watches and enjoys American Sniper must be a 'nutty conservative.' If that's the case, then this country is full of 'nutty conservatives' since American Sniper is now the number one grossing war movie of all time.
Read more
Jeremy Bird a top Obama campaign hack from 2012 was sent to Israel help defeat Bibi Netanyahu in their March election. Jeremy Bird's travel to Israel, room, board and expenses are all complements of you, the US tax payer. Remember when Obama claimed he wouldn't meet with Netanyahu because it would interfer with the Israeli election? Obama is flat out spending tax payer money, and using one of his progressive liberal Democrat hacks to directly influence the election
Here's what we know about the little worm.
Jeremy Bird is the founder of Battleground Texas, and ran Wendy Davis' disastrous campaign in 2014.
He was a part of the Ready for Hillary campaign which was founded in 2013.
Bird worked for Howard Dean and John Kerry during their 2004 presidential campaigns (yet another success story.)
Bird co-founded 270 Strategies, a political consulting firm.
Even Wikipedia mentions that Jeremy Bird was sent to Israel, by the Obama regime to work against and campaign against Netanhyahu.
Jeremy Bird – Obama hack sent to Israel help defeat Netanyahu
Presently, Jeremy Bird and his team are in Israel, on a US sponsored mission to unseat current PM Benjamin Netanyahu, in the upcoming March 2015 general elections. Jeremy Bird is not a citizen of the State of Israel, rather as a guest there.
America is racist again, so says half-white Obama in India. Before heading to Saudi Arabia to kill the new Saudi King's ass, Obama claimed this in India:
there were moments in my life where I've been treated differently because of the color of my skin
Really now Obama? Is this how you got elected twice, because of the color of your skin? Is the color of your skin the reason why no one in the corrupt American media dares question the corruption you have brought the this country?
Obama, BTW Barry Obama, you are also half white last I checked. Here's an example of the 'different treatment' Obama has gotten throughout his life: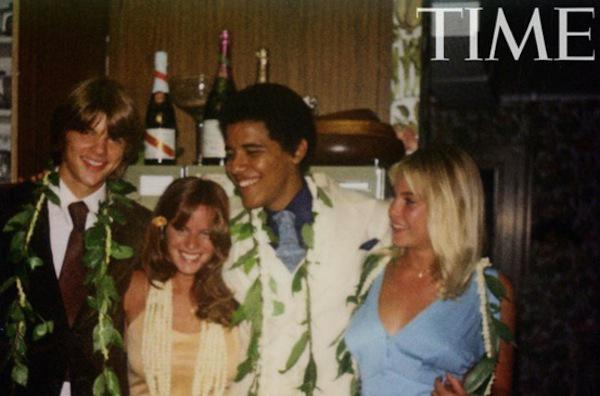 Obama cries America is racist in India
David Berry is the latest American victim of Muslim terrorist. David Berry, a former US Maine and US contractor was among the 9 to 12 killed in Tripoli Libya.
US contractor David Berry among 12 ppl killed in a terrorist attack at the Corinthia Hotel in Tripoli, Libya Tuesday — @NatSecCNN

— Jake Tapper (@jaketapper) January 27, 2015
#American David Berry got shot dead in the head at the Corinthia hotel terror attack #tripoli #libya pic.twitter.com/8jpWjTwn9C

— Nizar Elennabi.نـزار (@NizarElannabi) January 27, 2015
Correction: Name of American that was killed N the terrorist attack on Corinthia hotel is David Berry #Tripoli #Libya pic.twitter.com/EcDxcvqDRQ

— Ahmed Sanalla (@ASanalla) January 27, 2015
David Berry was project security manager for APR energy, which had its contract terminated by #Libya-n gov. #Tripoli https://t.co/930Vaz07N0

— Ahmed Sanalla (@ASanalla) January 27, 2015
#URGENT: American killed in #Libya hotel attack. Contractor David Berry among 12 victims of terrorist attack at Corinthia Hotel, #Tripoli.

— Will Ripley (@willripleyCNN) January 27, 2015
David Berry – Former US Marine killed by terrorists in Libya
David Berry had a Linkedin profile, and the summary reads:
David Berry was a twelve-year combat veteran with the United States Marine Corps with extensive experience in the Special Operations and Intelligence Communities. He has worked in highly dynamic, challenging, and fluid environments often in hostile and austere locations throughout the world. Mr. Berry has conducted complex operations and advised senior decision makers with the necessary information to accomplish missions and protect lives.
David Berry was a project security manager for Team-Crucible, LLC.
Read more