More than two years after the Benghazi terrorist attacks and the presidential elections, it's now coming out that CBS intentionally hid a clip from an Obama interview with 60 minutes refusing to call the Benghazi attack an act of terrorism. It's not hard to understand why. The Obama regime is well connected with CBS. One of Obama's main advisers is Ben Rhodes, who just so happens to be the brother of David Rhodes. He is the president of CBS News. Nice connections there Barry. Just another fine example about how corrupt the media in the country really is.
CBS intentionally hid 60 minutes clip of Obama refusing to admit Benghazi was a terrorist attack
Tom Cotton has beaten far left liberal Democrat Mark Pryor for the Arkansas for the second Republican Senate seat gain of the night. Yet again, polls claimed this race was going to be close, but Tom Cotton crushed Mark Pryor so badly, the race was called right after the polls closed.
.@Foxnews calls #Arkansas for Tom Cotton. Republican pickup.

— Bill Hemmer (@BillHemmer) November 5, 2014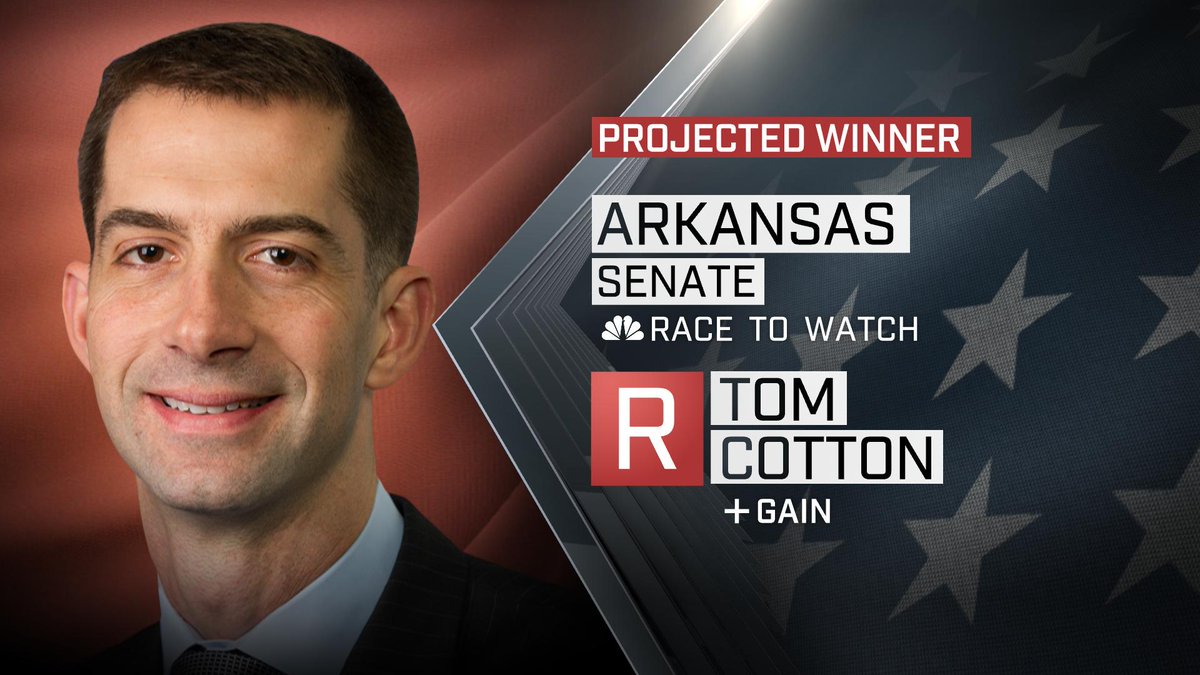 Tom Cotton crushes Mark Pryor in Arkansas
Also, Asa Hutchinson wins election as governor of Arkansas.
The latest New England College Polling Center finds Scott Brown slightly ahead of far left liberal extremist Jeanne Shaheen for the New Hampshire Senate seat. Brown has 49% of the vote to Shaheen's 48%. The good news is that in this poll, Scott Brown leads extremist Shaheen by nine percentage points with independent votes. That voting bloc is big in New Hampshire, though it tends to be a blue state. Of course you'll also have to factor in the inevitable Democrat voter fraud too.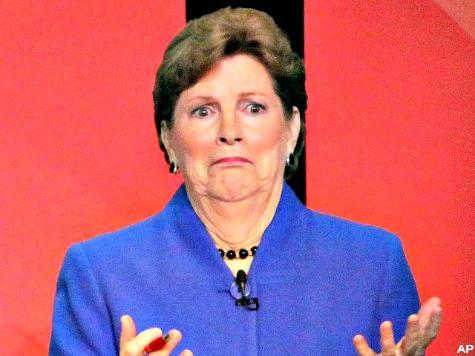 Scott Brown takes small lead over Jeanne Shaheen
Zaim Farouq Abdul-Malik is the Muslim name of Zale Thompson, the NYPD hatchet attacker in Queens. There is one picture of of this posted to Twitter and via Twitchy that shows Thompson's Muslim name Zaim Farouq Abdul-Malik.
Zaim Farouq Abdul-Malik the Muslim name of Zale Thompson
Zaim Farouq Abdul-Malik attacked two NYPD cops earlier today in Queens with a hatchet or axe. His Facebook page is loaded with Islamist propaganda.
The media of course will do all they can to downplay the jihad in Queens. The story may get a passing mention or two in the next couple of days in between all the Ebola news. You'll never hear the media use his Islamic name of Zaim Farouq Abdul-Malik though.
Zaim Farouq Abdul-Malik or Zale Thompson is dead, and has his 72 virgins in Muslim paradise, aka hell. Now it's time to pray for the cop who is in critical condition who was struck by this terrorist with the hatchet.
Read more
But I thought Obama's pin prick air strikes were hurting ISIS? They've hurt ISIS so much in Kobani that Kurdish officials are now reporting that they are being attacked with chemical weapons. You know, weapons of mass destruction that leftists always said never existed?
ISIS now using chemical weapons on the Kurds in Kobani
Breaking News: Kurdish official tells #BBC of suspected Chemical weapons attack in Kobani

— Lisa Daftari (@LisaDaftari) October 21, 2014
ISIS uses WMD at Kobani? Uh oh I feel a Obola red line has been crossed

— Paul Izzo (@PaulIzzo2) October 21, 2014
This comes on the heels of Obama dropping American military weapons right into ISIS controlled territory.
BREAKING NEWS! FIRST PICTURE OF CHEMICAL WEAPONS VICTIM IN #Kobane #TwitterKurds @France24_en @BBCPaulAdams pic.twitter.com/7lyoamfm5m

— Kobane News ! (@Shiyoki87) October 21, 2014
#ISIS used chemical weapons in #Kobani . Against civilian @minpres #Kurds• #TwitterKurds #Kobane pic.twitter.com/Mim7cePzsM S

— sattelweb (@SATTELWEB) October 21, 2014
Hey did you hear what Wendy Davis' campaign said? Greg Abbott opposes interracial marriage or something. That's pretty amazing considering Abbott's wife is a Latina woman.
The leftists biased San Antonio Express-News ran a story in which she attempts to tie Texas Republican governor nominee Greg Abbott to being against interracial marrige. They might want to check to see who Abbott is married to before making such ridiculous claims. Of course the fish wrap was fed this BS lie from the Wendy Davis campaign. With two weeks to go until the election, expect more of this kind of crap from Davis as she falls further and further behind in the polls. This is just what slimy Democrats like Wendy Davis do. IF we are going to talk about marriges, lets hear more about gold digger Wendy Davis' last marriage and how it ended. Lets take a look at Texas Democrat woman. Wendy Davis, Rosemary Lehmberg and Annise Parker. Wow..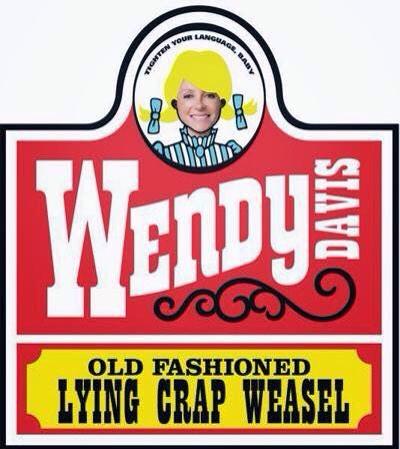 Wendy Davis latest smear: Greg Abbott opposes interracial marriage – fact Abbott is married to Latina woman
Last night, Joni Ernst crushed extremist liberal Democrat Bruce Braley in the Iowa Senate debate. Towards the end of the debate, Braley tried the usual Democrat line of 'Koch Brothers' and Tea Party to somehow smear Ernst as if those are bad things. The Koch Brothers are a favorite target of liberal Democrats because they contribute mostly to Republicans instead of fascist Democrats. But Ernst wasn't having any of Braley's BS, and fired back about how he is supported by extreme environmentalist from California Tom Steyer. That shut Braley up really quick. Watch the following video: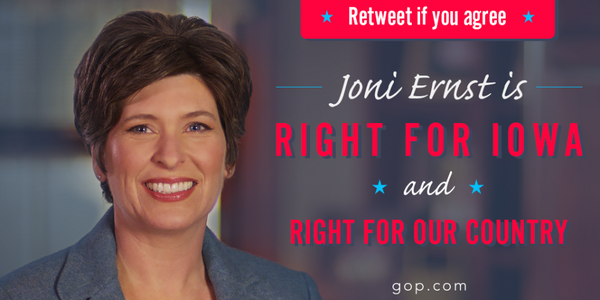 Joni Ernst castrates Democrat pig Bruce Braley over Tom Steyer support (Video)
Debbie Wasserman Schultz isn't apologizing for her disgusting remarks about Scott Walker giving women 'the back of their hand' and conservatives 'dragging women back by their hair.' Instead, Wasserman-Schultz told the Washington Post that she simply 'shouldn't have used the words I used.' Yep. No apology. Washerwoman Schultz is basically Florida's version of Nancy Pelosi. And of course, since she' a Democrat, nothing will happen to her for her outrageous comments. Instead, after this non-apology, it will just fade away and the media will forget about it again.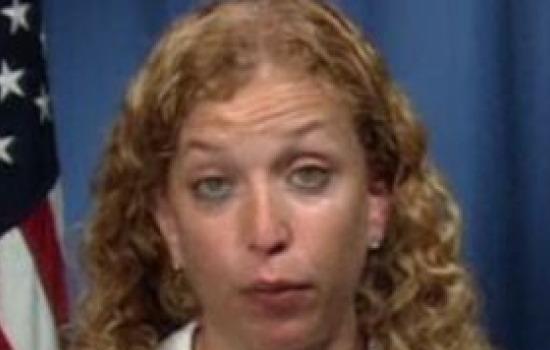 Wasserman Schultz 'I shouldn't have used the words I used'
Personally, I think this 1 in 5 number is a low, 'conservative' estimate. But Breitbart reports that at least 1 in 5, or 20% of these disased illegals invading our southern border have criminal records in their native country. With all the MS-13 gang-bangers flooding the border, the number sure seems low to me.
1 in 5 illegals have criminal records
The Chris McDaniel campaign will file a legal challenge for all the shenanigans pulled off by Thad Cochran, and Karl Rove progressive Republicans in the Mississippi run-off election.
BREAKING: McDaniel campaign is filing legal challenge on Monday. #mssen

— Charles C. Johnson (@ChuckCJohnson) June 29, 2014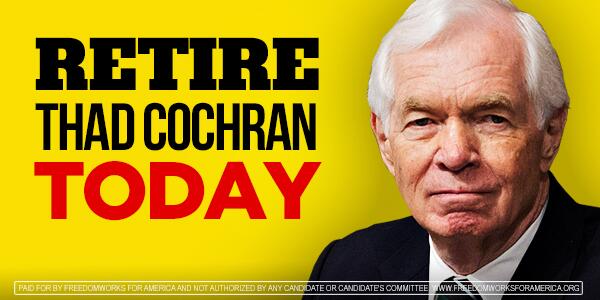 Chris McDaniel campaign to filing legal challenge on Monday
Well all the race hustling, paying black Democrats to vote for Cochran, this is exactly what needs to be done. The election was rigged by the likes of Haley Barbour, Cochran etc. Remember, one of the districts that saw a huge increase in the black vote in favor of Cochran is Hines County. Connie Cochran, the sister-in-law of corrupt progressive Republican Thad Cochran just so happens to be on the Mississippi election commission.
Thad Cochran can not be allowed to Al Franken this election!