Bill O'Reilly's 'talking points memo' slammed Al Sharpton, NBC, and all the race hustlers for fanning the flames over the past two weeks. Rarely do I agree with Bill O'Reilly on anything. But the O'Reilly semi-meltdown tonight over having to cut his vacation short because of all the breaking news with Ferguson, ISIS, etc were spot on (for a change.) Watch the video below of O'Reilly talking points memo bashing Sharpton and the race hustlers: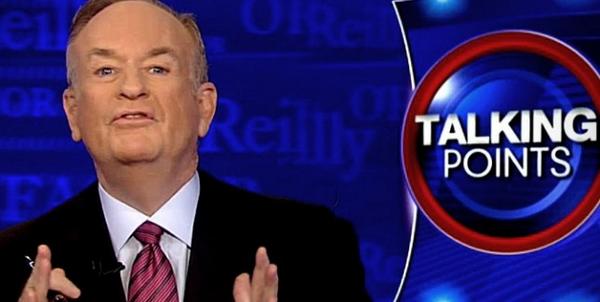 Bill O'Reilly slams Sharpton, NBC over Ferguson race hustling (Video)
Good for O'Reilly for a change, telling the truth. Sadly, no other news outlets will speak the truth. O'Reilly also nailed it when he explained why the rest of the media wouldn't tell the truth about the Michael Brown story. They are afraid of being labeled racist by the race hustlers like Sharpton, Jackson, etc.
Al Sharpton is going to race hustle and give the eulogy for dead blood gangsta Michael Brown on August 25th in Missouri. Resist we much? This should just fire up the 'protesters' even more next week. SHortly after Sharpton gives the eulogy, he'll be on his MSNBC show to talk about it. Wonderful huh?
Al Sharpton to give eulogy at Michael Brown's funeral
Al Sharpton to deliver eulogy at the funeral for Michael Brown, National Action Network says.

— CNN Breaking News (@cnnbrk) August 19, 2014
#ferguson RT @aaltman82: Al Sharpton will give the eulogy at Michael Brown's funeral, which will be at 10:00 am on Aug. 25

— Chicago Sun-Times (@Suntimes) August 19, 2014
In a bit of irony, Al Sharpton led his first Anti-Semitic race-riot in Crown Heights, twenty-three years ago today.
NBC race pimp Al Sharpton has decided it's time to cash in on the shooting death of Mike Brown in St. Louis. Sharpton flew off to St. Louis yesterday to start up trouble, and is now demanding the release of the name of the office who shot Mike Brown on Saturday. The only surprise so far in this Mike Brown shooting is that Jesse Jackson has been rather quiet.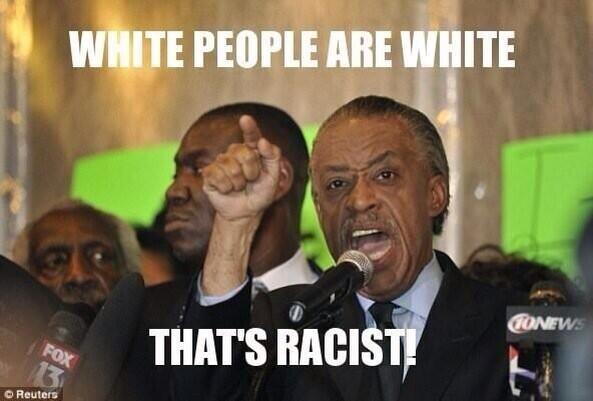 Al Sharpton demands name of officer who shot Mike Brown
You knew this was coming. Race pimp and NBC hack Al Sharpton is off to St. Louis tomorrow to meet with the parents of Mike Brown, the black male who was shot dead by police over the weekend. Riots followed protests in St. Louis last night. You knew Sharpton was going to try and cash in on this didn't you? When doess Jesse Jackson head to St. Louis?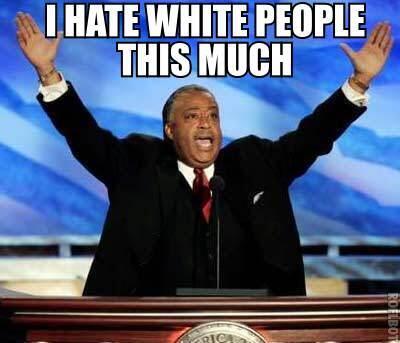 It begins: Sharpton off to St. Louis to meet with family of Mike Brown
NBC's Al Sharpton tried to defend his own bigotry against Jews and those 'white interlopers' he ranted about back in the 1990s. This was the audio where Sharpton also complained about those 'Greek homos' too.
Al Sharpton defends Anti-Jewish / white interlopers slurs
You just had to know Al 'Greek Homos' Sharpton was going to get involved in the Democrat dumb Donald Sterling fiasco. Sharpton told TMZ sports (via Weasel Zippers) that unless the NBA suspends Sterling, he will organize a boycott. Remember, this is the same Al Sharpton employed by NBC.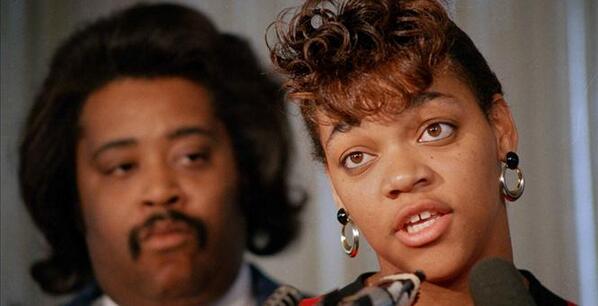 Al Sharpton threatens to organize a boycott if the NBA doesn't suspend Donald Sterling
I'm all for going after racist dumb Donald Sterling, but Al Sharpton is a borderline terrorist. Having him speak out against Sterling doesn't help.
Read more
Al Sharpton was an FBI informant who snitched on the mob in New York? Wow, You learn something new everyday. Yes, the same Al Sharpton, infamous for race hustling, Tawana Brawley fiasco and resist we much was an FBI informant according to Smoking Gun which released documents showing that Sharpton was a mob snitch. In a way, it's kind of ironic. Al Sharpton is part of the 21st century race hustling progressive liberal mob.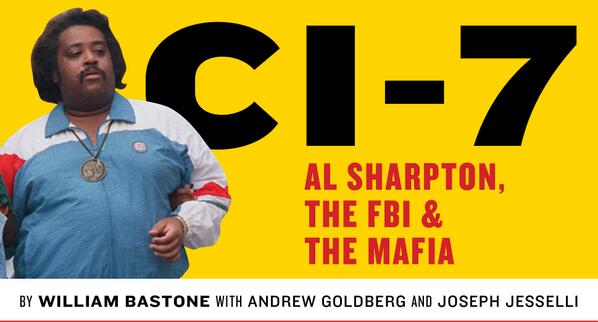 Al Sharpton was an FBI informant?
Last night's racist MSNBC tweet isn't the first time the mask has slipped off and the racism of NBC/MSNBC/Comcast has been shown. Check out the following videos of MSNBC's racist comments. The racism isn't limited to conservative blacks either. MSNBC is racist towards whites, Latinos and Asians too. They are equal opportunity racists.
MSNBC – Blinded by the White (Martin Bashir show)
MSNBC Al Sharpton – Greek homos, Chinamen,
NBC really loves their black homophobes. They give millions to Tracy Murray and 30 Rock despite threatening to kill his son if he was gay. They also give millions to Al Sharpton for his leftist/race hustling propaganda show on MSNBC. Al Sharpton, famous for the Tawana Brawley fiasco in the 1980s is also famous for being a homophobe. He doesn't like those 'Greek Homos' you know. Of course GLAAD and the leftists are completely silent on Sharpton's homophobia as well.
Al Sharpton on 'Greek Homos' – NBC loves black homophobes
After the Al Sharpton race pimping March on Washington contained a lot of trash (in terms of speakers.) The National Mall was also left in garbage after the race pimp rally ended. There was plenty of 'white trash' there too, including one who desecrated the American flag with Obama's face.
MT @EmilyMiller "Is this Martin Luther King's legacy? National Mall covered in garbage." – http://t.co/uWJWejSQxT ~ pic.twitter.com/zPbIHSTOgt

— Adam Baldwin (@AdamBaldwin) August 26, 2013
Just like the Tea Party! Oh wait, Tea Party protesters left the National Mall spotless, unlike these ghetto scum.
Read more