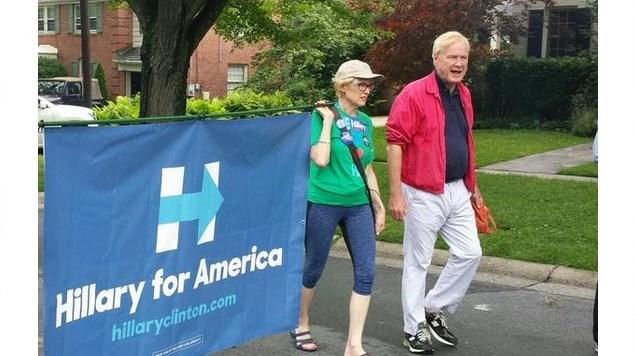 NBC's Chris Matthews who has that epic failure of a show on MSNBC was seen marching in Hillary Clinton July 4th parade in suburban New York. NBC's Chris Matthews...
The lovefest between Chris Matthews and Obama at American University is over. Chris Matthews had his usual thrill up his leg for an hour with Obama and the young...
American University, the site at which Chris Matthews will cream his pants during his interview with Obama today decided to kick out Ballet Petite's two final dress rehearsals for the Tingles/Obama event. Ironically, the ballerinas were rehearsing for "The...
David Chalian was with ABC last year. During the RNC convention, Chalian made the crack 'They are happy to have a party with black people #8217; Now, David Chalian...
According to Chris Matthews and Al Sharpton, White supremacy is the only reason Obama is knee deep in multiple scandals now. That's right. All you ever white people who...
Why would NBC 'News' spike a story about Gregory Hicks being a Democrat, voting twice for Obama and Hillary Clinton in the 2008 Democrat primaries? Maybe because it would kill the lame stream media's narrative that the whole Benghazi...
Does Chris Matthews even listen to himself? Apparently not. On his low rated Hardball show today, he claimed Glenn Beck's NRA keynote speech and the convention this past weekend...
The Chris Matthews Show that was on NBC over the weekend has been, cancelled, in yet another epic failure for tingles and NBC. The last broadcast of this left...
Barbara Buono is the Democrat running against Chris Christie for Governor of New Jersey later this year. She looks an awful lot like Nancy Pelosi, without the botox. Buono isn't much of a fan of Chris Matthews. Barbara Buono...
Chris Matthews is whining again. While discussing Syria, he told Muslim Martin Bashir that all we do is 'Kill Arab on International #8217; I actually agree with tingles on...