Ben Hueso, a California state senator from San Diego pulled a Rosemary Lehmberg and got arrested for DUI. What is it with Democrats and driving while drunk? Oh yea, they always think they are above the law.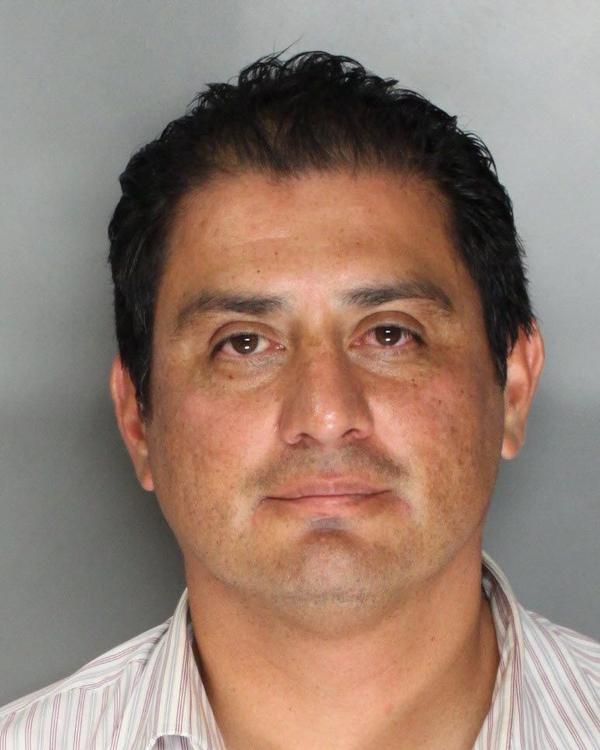 Ben Hueso – Calfornia Democrat arrested for DUI
Just how pathetic are Democrats? They have set up voter registration booths in Ferguson where Michael Brown was shot to try and take advantage of people's emotions over the shooting. Just when you think progressive liberal Democrats couldn't sink any lower they prove you wrong. Never let a crisis go to waste.
in front of the makeshift memorial where Mike Brown was killed, they've set up a voter registration table #Ferguson pic.twitter.com/Puj339x9o6

— Jessica Lee (@BusquedaJess) August 16, 2014
It's kind of amazing isn't it? Eric Holder has over 40 FBI agents investigating the Ferguson Missouri shooting. Yet, the same Eric Holder claims he doesn't have any resources to secure the border from the Central American invaders, or investigate the IRS targeting of conservatives, Jews, and religious Christian groups. This is Eric Holder's Trayvon Martin 2.0 chance to try and get whitey.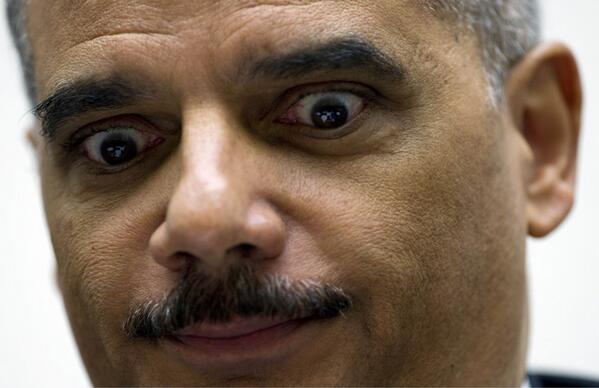 Over 40 FBI agents investigation Ferguson shooting
Democratic Mayor Gordon Jenkins, who is a member of Nanny Bloomberg's anti-gun MAIG group was arrested on bribery charges. Another Democrat, and another arrest. There are so many mayors from Bloomberg's Mayors Against Illegal Guns group that have been arrested, I've already lost count.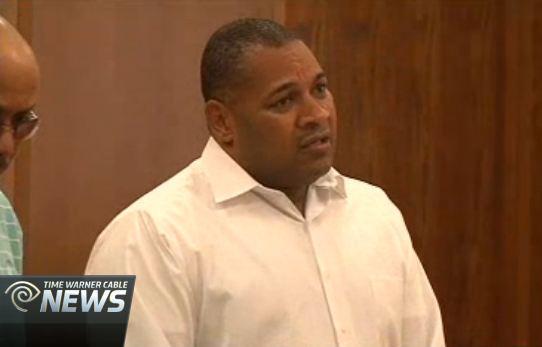 Democratic Mayor Gordon Jenkins arrested on bribery charges
Turns out Austin drunk Rosemary Lehmberg liquor receipts show that she likes Ciroc Vodka. You know, that's premium vodka. Only the best for a paid government drunk. She's also a frequent customer of Twin Liquors in Austin as you can see from her liquor receipts below: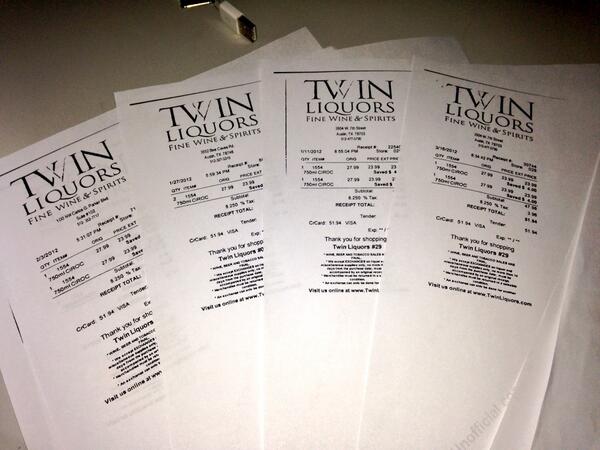 Rosemary Lehmberg liquor receipts show she likes Ciroc Vodka
These are Rosemary Lehmberg liquor receipts that were subpoenaed during Her civil removal suit last year. Rosemary really likes to party. Those of ya'll in Texas, especially leftist Austin should be very proud of paying Rosemary's salary so she could purchase, premium Ciroc Vodka. Hey drunk!
So Rick Perry gets indicted by a leftist Austin grand jury for calling for the resignation of Travis County District Attorney Rosemary Lehmberg. She was arrested last year for DWI. Here is a video of Rosemary Lehmberg's booking, in which she whines and basically has the attitude 'do you know who I am'? It's really quite funny. Lehmberg was so imflamed from being drunk she had to be restrained. She even made goofy faces like a kid at the camera.
Want another reason why public sector unions are unconstitutional? Look no further than the National Treasury Employees Union. Why in the world does the IRS, which has been targeting conservatives, pro-Israel groups and religious Christian groups need union representation? Is the big, bad government going to 'suppress the wages' of these already overpaid hacks? Liberty Unyielding has a summary of some of the National Treasury Employees Union waste:
Colleen Kelley IRS thug
Plagiarist Democrat John Walsh is ending his Montana Senate campaign as he continues to tumble in the polls. Walsh is claiming that the plagiarism charges against him have become a 'distraction.' Too bad though, I would looking forward to seeing him get crushed in November.
Montana paper — Sen. John Walsh said Thursday he is pulling out of the Senate race b/c his campaign was distracted by plagiarism allegation

— Bret Baier (@BretBaier) August 7, 2014
Montana Sen. John Walsh quits re-election bid. http://t.co/gYIl7AKEhf

— Chris Cillizza (@TheFix) August 7, 2014
Since Walsh is a plagiarist like Joe Biden, this is likely a copy of Walsh's letter ending his Senate campaign: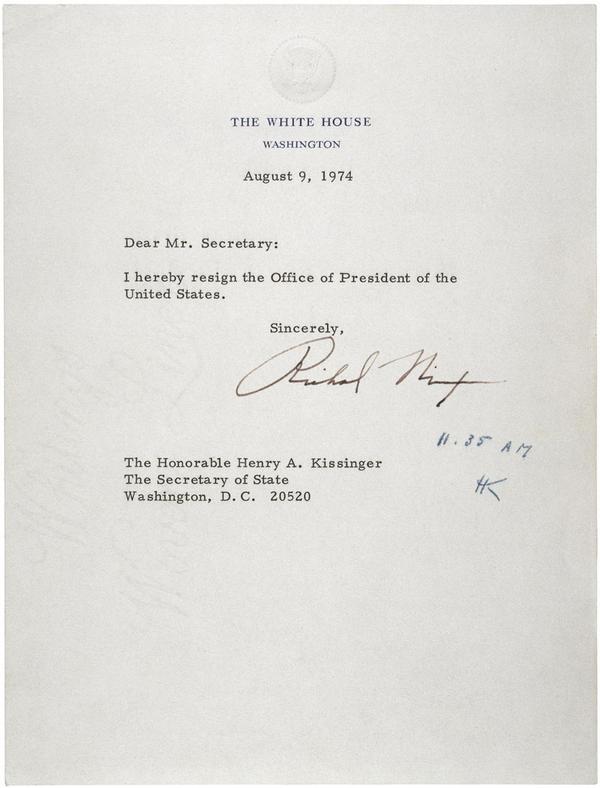 Plagiarist Democrat John Walsh ends Senate campaign
An amnesty supporter hit a woman protesting illegal immigration with his truck while making it clear he didn't support what she was doing, according to an eyewitness.
Aren't open borders, pro-amnesty people just delightful? Now they are running over people in California if they dare oppose their progressive liberal Democrat views. I guess the charge of racism just wasn't working that well so pro-amnesty thugs are just running over people who dare disagree with them now.
Pro-amnesty thug hits women with truck for being anti-amnesty
Chris McDaniel has finally announced that he will formally challenge the Mississippi runoff results that put old, corrupt GOPe Thad Cochran in the lead because black voters who voted in the earlier Democrat primary, voted again for Cochran. This is supposed to be illegal according to Mississippi election law. Of course, nothing until now was done about it, as Boss Hogg Haley Barbour pulled the strings to run race hustling ads against McDaniel.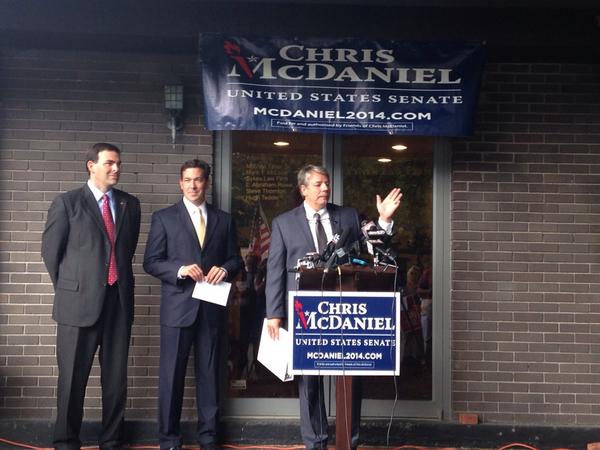 Chris McDaniel to make formal ballot challenge Mississippi runoff
BREAKING: Tea party-backed candidate challenging GOP primary loss to Sen. Thad Cochran in Mississippi.

— The Associated Press (@AP) August 4, 2014
Notice that the AP wouldn't even mentioned Chris McDaniel by name. Just 'tea party challenger.'
Why can't Chris McDaniel just go away? #mssen

— Andrew Wagner (@andrewwagner) August 4, 2014

As usual, the GOP hacks are up in arms over this. Check out Minnesota GOP's Andrew Wagner whining:
Read more