Obama hates Jews (except those self-hating ones who throw Israel under the bus). Not only is Obama threatening Israel for daring to protect their people from Hamas terrorist, but Obama's IRS and Hillary Clinton's State Department worked together to target pro-Israel group, just like they did conservative groups. From the Wall Street Journal (via Weasel Zippers). You'll have to logon to the Wall Street Journal to read the full story of Obama's IRS and State Department targeting of Israel, it can't be cut an pasted here.
IRS & State Department worked to target Pro-Israel groups
If you are a tea party or conservative group trying to get tax exempt status, then the Obama IRS will extort everything they can from you. if you ever get your tax exempt status approved by Obama's IRS, then consider yourself lucky. However, if you are one of roughly 83,000 Obama Department of Defense workers who has a tax debt, then the IRS isn't concerned about you. See how screwed up the Obama regime really is? If you are an honest, run of the mill conservative American, the IRS will come after you. If you are a lazy, federal government worker who doesn't pay their taxes, then no problem!
83,000 Obama Department of Defense workers have tax debt
It's official. They think the American people are stupid. The IRS hired 16,000 new goons to go after people just because of ObamaCARE. If they can't even keep their computers and hard drives working, what does that say about the federal government as a whole?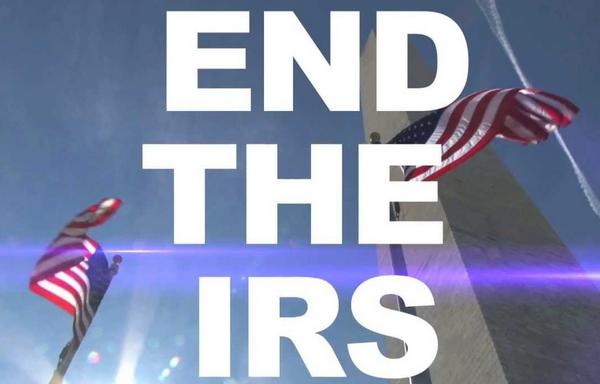 IRS claiming even more computer crashes
Now it' official. Obama corrupt IRS destroyed all e-mail evidence when they destroyed Lois Lerner's 'crashed' computer. This comes on document dump, Friday with the world imploding. Good luck getting any media coverage on this.
IRS destroyed Lois Lerner's crashed computer
The IRS says Lois Lerner's computer hard drive was destroyed three years ago, ending any chance of retrieving her lost emails.

The IRS says in court papers filed Friday that the hard drive was destroyed in 2011 after two sets of trained technicians tried to retrieve the data. The tax agency says it was standard procedure to destroy old data storage equipment that may have contained confidential taxpayer information.

The IRS says Lerner's computer crashed that year, destroying an untold number of emails. At the time, Lerner headed the division that handles applications for tax-exempt status.
Rep. Steve Stockman has announced that the Congress has just filed a resolution directing the Sergeant-At-Arms to arrest Lois Lerner for contempt. Will the arrest of Lois Lerner actually happen? I doubt it. But this should be good entertainment value.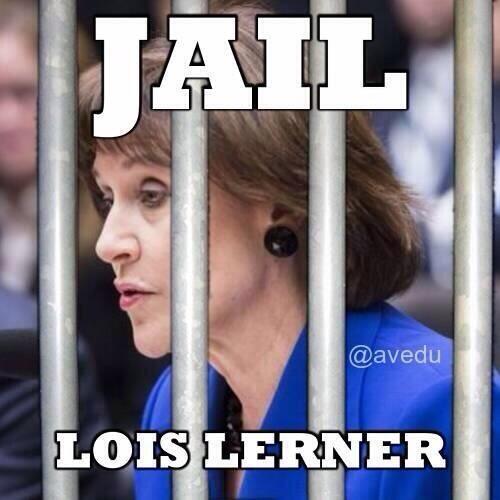 Motion filed to arrest Lois Lerner
We just filed a resolution directing the Sergeant-At-Arms to arrest Lois Lerner for contempt. Statement coming in minutes. #IRSscandal

— Rep. Steve Stockman (@SteveWorks4You) July 10, 2014
It's beyond obvious at this point that Lois Lerner is guilty of targeting conservative groups and destroying eviedence to prove it. It's also highly likely this whole IRS targeting scheme leads right up to the White House and Iranian borning Valerie Jarrett. That will take more time to prove.
Obama and Lois Lerner's chickens are coming home to roost. A Federal Judge, so dismayed by Obama and Lerner's conservative targeting scandal has order an IRS employee to testify UNDER OATH to explain how the agency lost over two years worth of e-mails when they were legally required to be printed out in the first place. Aside from Fox News, don't expect to hear about this ruling from the rest of the corrupt progressive media complex.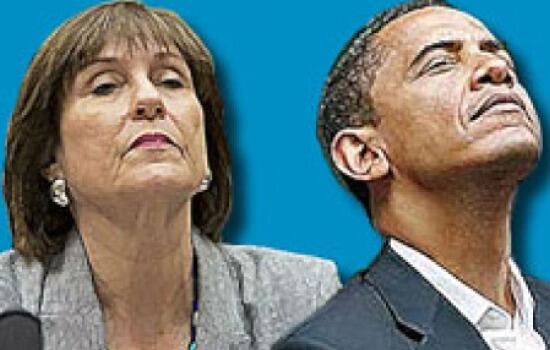 Federal judge orders IRS under oath to explain lost e-mails
The Democrat war on women continues, well at least the offspring. Carroll Cullerton, is the son of Illinois State Senate President (and Chicago Democrat) John Cullerton. The son was arrested n Memphis was arrested and charged with sexual battery for 'allegedly' fondling her breast of the victim. CBS Chicago waited until the last paragraph to mention that Cullerton is a Democrat. I suppose that's an improvement for CBS, as they usually don't mention the political party at when a scandal involves a Democrat.
Carroll Cullerton – son of Chicago Democrat arrested on sexual battery
The GOPe is really terrified of Charles Johnson. Each day, more and more comes out, mostly from Johnson about the corruption involved in the Mississippi run off election. Now, A GOP Political Communications is bashing Johnson (and James O'keefe) as info continues to drop out. This is a so called GOP 'profession' and her name is Alyssa Farah:
So @ChuckCJohnson seems to be a wannabe O'Keefe with half the brain who will end up with twice as many criminal charges.

— Alyssa Farah (@Alyssafarah) July 2, 2014
Alyssa Farah GOP Political Communications hack bashes Johnson and O'Keefe
It's really beyond pathetic when these GOPe hacks go ahead someone like Charles C. Johnson with such vigor, yet when it comes to the left wing media hacks at ABC, NBC, or CBS they are far too timid to challenge them. This is why the Republican party's registration numbers continue to circle the toilet as more and more conservatives register as independents instead of Republican.
Read more
Haley Barbour's SuperPAC 'Citizens for Progress' was behind at least one of the racist ads, run in favor of Thad Cochran against Chris McDaniel before the run off election. According to Charles C. Johnson on Twitter, Haley Barbour's SuperPac didn't report this to the FEC as is required by law. Bad Boss Hogg!
Barbour SuperPAC which racist mail & radio ads didn't report it to FEC
BUSTED! Crudup/Barbour SuperPAC did racist mail & radio but illegally reported NOTHING 2 FEC. #mssen pic.twitter.com/UZY4xR7Okt

— Charles C. Johnson (@ChuckCJohnson) July 2, 2014
Why am I not surprised, slack jawed yokel Harley Barbour3 is behind the those racist, anti-tea party, anti-McDaniel ads. The ads were paid for by Barbour's PAC which is called 'Citizens for Progress.' WTF kind of name is that? That sounds like some left wing, Soros funded PAC. WTF is a so called Republican using the 'progressive' BS for his PAC? From Gateway Pundit:
FOX News reporter Ainsley Earhardt broke the news tonight on Hannity that that the racist, anti-Tea Party pro-Cochran ads that played on black radio stations in Mississippi were paid for by former Republican governor Haley Barbour's super-PAC.

Haley Barbour's PAC "Citizens for Progress" reportedly paid at least one radio station to run the racist ads.

Three radio ads were played on a predominantly black radio station.
Paid for by Republicans to attack Chris McDaniels and the Tea Party.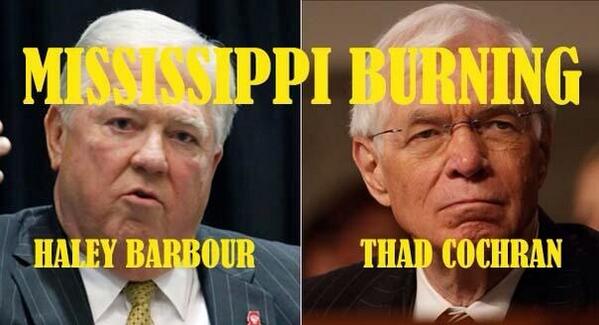 Haley Barbour behind racist anti-Tea Party Cochran Ads (Video)
Haley Barbour looks like Boss Hogg from the Dukes of Hazzard. He's about as corrupt as Boss Hogg too.