So not only does the IRS illegally target conservatives, but over 1,000 IRS workers didn't pay their taxes. As if that isn't enough to piss you off, these same IRS workers got substantial tax payer funded bonuses too! Welcome to Obama's AmeriKa.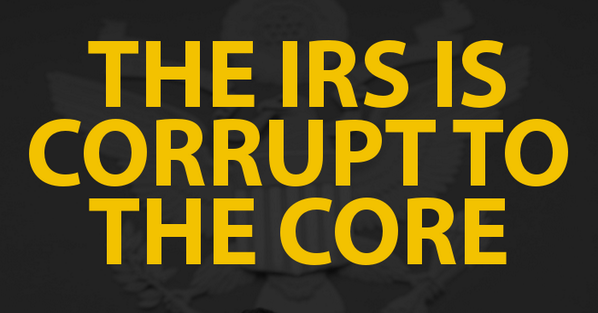 1,000+ IRS workers failed to pay taxes, got bonuses
Is this even legal? Tax preparing companies in California were paid extra by the Obama regime to enroll people in ObamaCARE. It was an incentive payment to California tax preparers to try and boost the phony ObamaCARE numbers, and your tax dollars paid for it!
California tax-preparing companies paid by an Obamacare exchange to enroll
The Bundy family is still missing over 100 of their cattle that was captured by Harry Reid's BLM department so that he can start building his son's Chinese solar energy farm ENN. Now we know why. Cattle, or at least their carcasses have been discovered buried randomly around the desert. This is what Harry Reid and the BLM did to the Bundy Ranch cattle. Warning: Some of these pictures are very gory. The cattle were shot, drugged, and killed. If you are an animal lover like me, this may not only make you sick, but also extremely angry to see what Harry Reid's BLM did to these poor cattle. Where the hell are you PETA you hypocrites?
Hey remember progressive liberal Democrat hero Bob Filner? He was a 10 term California Congress and Democrat Mayor of San Diego before he was forced to resign because so many woman came out and accused filthy Filner of sexual harassment. Well, Marilyn McGaughy is the latest to file a sexual harassment lawsuit again Filner. Marilyn McGaughy accuses filthy Filner of kissing, massaged and groping her at a an elementary school. Marilyn McGaughy is an anti-domestic violence activist.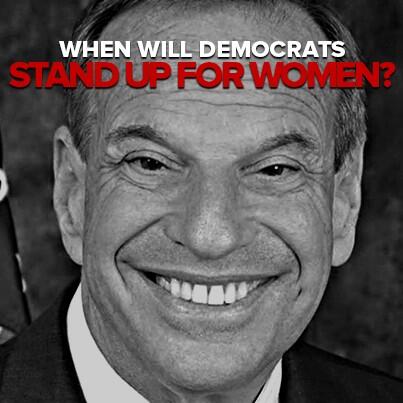 Marilyn McGaughy files sexual harassment lawsuit against Democrat Bob Filner
Billions missing from the State Department under Hillary Clinton? What difference at this point does it make!? Six billion is reportedly missing, and Hillary Clinton reportedly wrote a check worth $50 million for 'services performed' under the State Department, that no one can find. The paperwork for Hillary Clinton's $50 million 'services rendered' was misplaced. Under Hillary, the Iraq Embassy in Baghdad us missing $2 billion alone that was allocated for it's construction.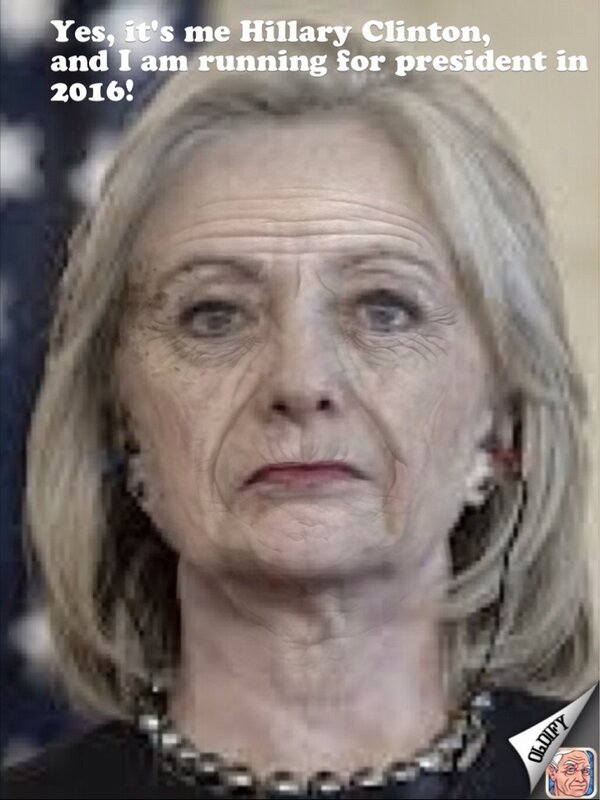 Hillary Clinton linked to missing State Department Billions
Back in 2012 (when Obama was running for president again), Rory Reid (dingy's son) became head of ENN, a Chinese energy firm planning to build a $5-billion solar plant on public land in Laughlin, Nevada. That just happened to be on the Bundy Ranch property. Of course, no one in the media is mentioning Rory Reid and his connection to ENN.
Remember when Rory Reid became chief representative for ENN Chinese energy for solar plant?
Are you a supporter of Cliven Bundy and the constitution? If you are, Harry Reid thinks you are a domestic terrorist. The same Dingy Harry Reid who wouldn't call Muslim terrorists, terrorists is calling everyday Americans, fed up with his BLM land grab domestic terrorists.
Harry Reid calls Cliven Bundy supporters domestic terrorists
You probably heard about the e-mails obtained by Judicial Watch that showed Lois Lerner contacting the Eric Holder DOJ to try and jail conservatives for being conservatives. What you might not have heard is that George Soros monkey Larry Noble was cited in the emails as someone agitating to jail conservatives who "falsely" report on IRS forms that they are not engaged in political speech. Larry Noble is a law professor with the Soros-funded Campaign Legal Center. More from PJ Media: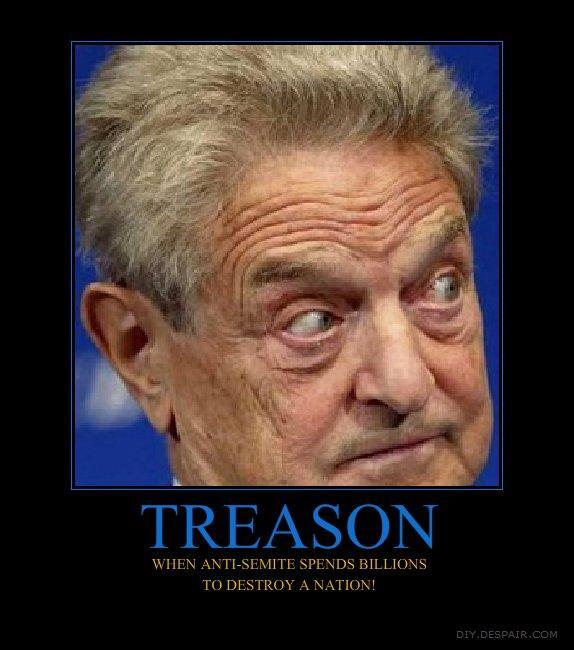 A New, More Sinister IRS Scandal
Not only has Harry Reid's BLM thug kept over 100 over Cliven Bundy's cattle, but the cattle that was returned is reported to have been mistreated and damaged. So where the f*ck are you Peta? Carol Bundy, wife of Cliven says the animals were abused, mistreated and not given water after the BLM thugs rounded up the cattle.
Feds mistreated, damaged cattle during Bundy Ranch standoff
Carol Bundy, Cliven Bundy's wife, showed Fox News a calf named Liberty that she said was born during the standoff. The calf's mother fled in fear and can't be found, she said. As a result, Liberty won't grow as strong as the others and will likely end up as a pet.

Carol Bundy was critical of the BLM and "contract cowboys" who rounded up the cattle, saying the animals were mistreated.

"They were abused. They didn't have water. They had very little feed," she told Fox News. "Cattle prods were laying everywhere.
Harry Reid really wants that land for his son Rory and that Chinese solar company. Gotta burn up the birds in the desert anyway you can, even if that means mistreating cattle.
Read more
Think the Bundy Ranch saga is over? Think again. Harry Reid is really pushing to get his Chinese solar farm built to burn up birds in the desert. Reid outright threatened Cliven Bundy and his family about how this whole BLM land grab isn't over. Harry Reid has been a Senator in Nevada since 1987. I bet you people in Nevada are really proud that he's lasted this long, aren't you?
Harry Reid threatens Cliven Bundy – It's not over
Senate majority leader Harry Reid hasn't been very vocal about the cattle battle showdown in recent days, but says "it's not over."

Reid tells News4′s Samantha Boatman his take on the so-called cattle battle in southern Las Vegas. "Well, it's not over. We can't have an American people that violate the law and then just walk away from it. So it's not over," Reid said.
Harry Reid's obsession with the Koch Brothers is rather entertaining if you watch the Oscar worthy performance Reid performs on the Senate floor every day whining about those 'evil' Koch Brother. Funny though, Harry Reid took Koch Brothers money in 2004 without any problems though according to Open Secrets. In fact, many other of the same progressive liberal hypocritical Democrats whining about the Koch Brothers have taken money for them, including Obama and Joe Biden.
Harry Reid took Koch Brothers money in 2004
Also taking thousands of Koch money include: Dianne Feinstein, Carl Levin, Mary Landrieu, Mark Pryor, Chuck Schumer and others took Koch money. In this election cycle alone, Delaware Marxist Chris Coons has already taken Koch money. House Democrats including John Barrow, Jim Matheson, Colin Peterson, Sanford Bishop and nut job Eric Swalwell has taken money this cycle. Even the Butcher of Benghazi Hillary Clinton took Koch Brothers money. Of course, when the media obbesses over the Koch Brothers, you never hear about these inconvenient details.
If the corrupt Obama regime can't get them with the IRS, then he uses the corrupt Eric Holder Department of in(justice) instead. Holder's DOJ is reportedly blocking company mergers that include CEOs that are Republican. Luckily for Comcast and Time Warner, each company is loaded with Obama boot lickers so there shouldn't be any problem with those two companies merging. However, if you have a Republican as a CEO who believes in free market capitalism, then you can might be blocked by the corrupt Obama/Holder reign of terror: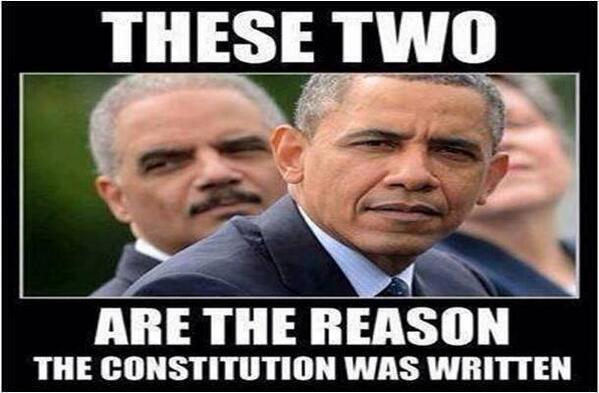 Obama-Eric Holder DOJ now blocking company mergers with Republican CEOs