Billions missing from the State Department under Hillary Clinton? What difference at this point does it make!? Six billion is reportedly missing, and Hillary Clinton reportedly wrote a check worth $50 million for 'services performed' under the State Department, that no one can find. The paperwork for Hillary Clinton's $50 million 'services rendered' was misplaced. Under Hillary, the Iraq Embassy in Baghdad us missing $2 billion alone that was allocated for it's construction.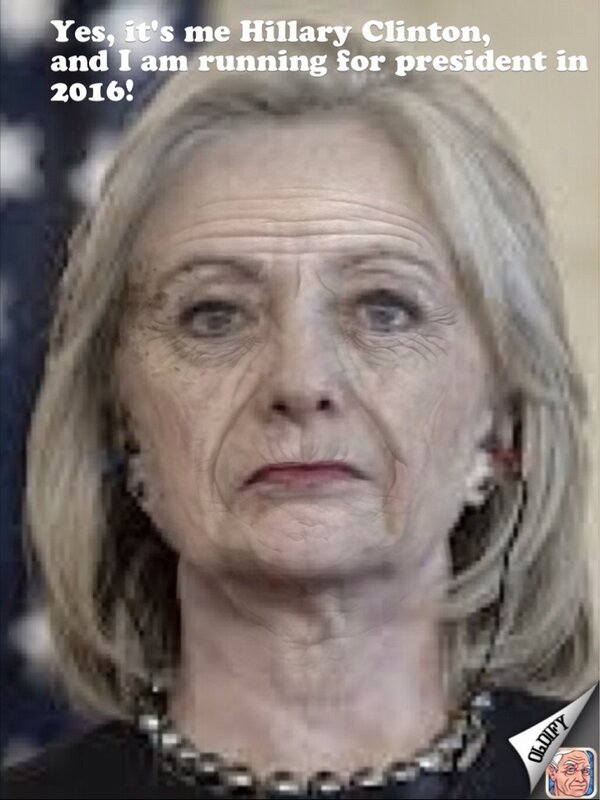 Hillary Clinton linked to missing State Department Billions
Back in 2012 (when Obama was running for president again), Rory Reid (dingy's son) became head of ENN, a Chinese energy firm planning to build a $5-billion solar plant on public land in Laughlin, Nevada. That just happened to be on the Bundy Ranch property. Of course, no one in the media is mentioning Rory Reid and his connection to ENN.
Remember when Rory Reid became chief representative for ENN Chinese energy for solar plant?
Are you a supporter of Cliven Bundy and the constitution? If you are, Harry Reid thinks you are a domestic terrorist. The same Dingy Harry Reid who wouldn't call Muslim terrorists, terrorists is calling everyday Americans, fed up with his BLM land grab domestic terrorists.
Harry Reid calls Cliven Bundy supporters domestic terrorists
You probably heard about the e-mails obtained by Judicial Watch that showed Lois Lerner contacting the Eric Holder DOJ to try and jail conservatives for being conservatives. What you might not have heard is that George Soros monkey Larry Noble was cited in the emails as someone agitating to jail conservatives who "falsely" report on IRS forms that they are not engaged in political speech. Larry Noble is a law professor with the Soros-funded Campaign Legal Center. More from PJ Media: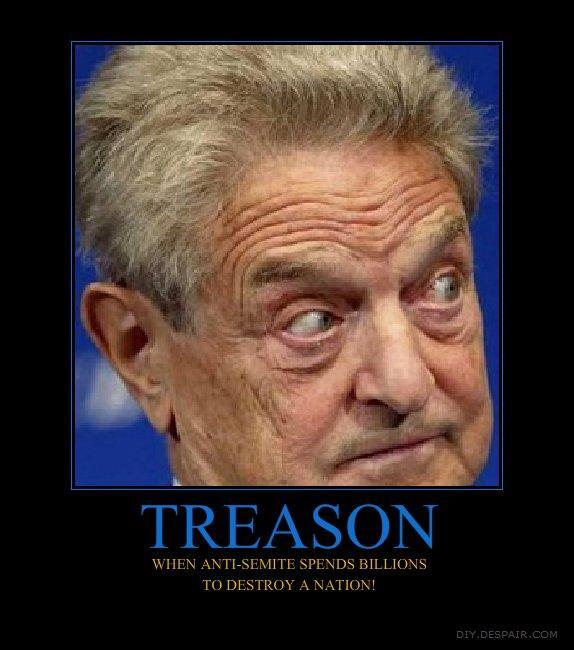 A New, More Sinister IRS Scandal
Not only has Harry Reid's BLM thug kept over 100 over Cliven Bundy's cattle, but the cattle that was returned is reported to have been mistreated and damaged. So where the f*ck are you Peta? Carol Bundy, wife of Cliven says the animals were abused, mistreated and not given water after the BLM thugs rounded up the cattle.
Feds mistreated, damaged cattle during Bundy Ranch standoff
Carol Bundy, Cliven Bundy's wife, showed Fox News a calf named Liberty that she said was born during the standoff. The calf's mother fled in fear and can't be found, she said. As a result, Liberty won't grow as strong as the others and will likely end up as a pet.

Carol Bundy was critical of the BLM and "contract cowboys" who rounded up the cattle, saying the animals were mistreated.

"They were abused. They didn't have water. They had very little feed," she told Fox News. "Cattle prods were laying everywhere.
Harry Reid really wants that land for his son Rory and that Chinese solar company. Gotta burn up the birds in the desert anyway you can, even if that means mistreating cattle.
Read more
Think the Bundy Ranch saga is over? Think again. Harry Reid is really pushing to get his Chinese solar farm built to burn up birds in the desert. Reid outright threatened Cliven Bundy and his family about how this whole BLM land grab isn't over. Harry Reid has been a Senator in Nevada since 1987. I bet you people in Nevada are really proud that he's lasted this long, aren't you?
Harry Reid threatens Cliven Bundy – It's not over
Senate majority leader Harry Reid hasn't been very vocal about the cattle battle showdown in recent days, but says "it's not over."

Reid tells News4′s Samantha Boatman his take on the so-called cattle battle in southern Las Vegas. "Well, it's not over. We can't have an American people that violate the law and then just walk away from it. So it's not over," Reid said.
Harry Reid's obsession with the Koch Brothers is rather entertaining if you watch the Oscar worthy performance Reid performs on the Senate floor every day whining about those 'evil' Koch Brother. Funny though, Harry Reid took Koch Brothers money in 2004 without any problems though according to Open Secrets. In fact, many other of the same progressive liberal hypocritical Democrats whining about the Koch Brothers have taken money for them, including Obama and Joe Biden.
Harry Reid took Koch Brothers money in 2004
Also taking thousands of Koch money include: Dianne Feinstein, Carl Levin, Mary Landrieu, Mark Pryor, Chuck Schumer and others took Koch money. In this election cycle alone, Delaware Marxist Chris Coons has already taken Koch money. House Democrats including John Barrow, Jim Matheson, Colin Peterson, Sanford Bishop and nut job Eric Swalwell has taken money this cycle. Even the Butcher of Benghazi Hillary Clinton took Koch Brothers money. Of course, when the media obbesses over the Koch Brothers, you never hear about these inconvenient details.
If the corrupt Obama regime can't get them with the IRS, then he uses the corrupt Eric Holder Department of in(justice) instead. Holder's DOJ is reportedly blocking company mergers that include CEOs that are Republican. Luckily for Comcast and Time Warner, each company is loaded with Obama boot lickers so there shouldn't be any problem with those two companies merging. However, if you have a Republican as a CEO who believes in free market capitalism, then you can might be blocked by the corrupt Obama/Holder reign of terror: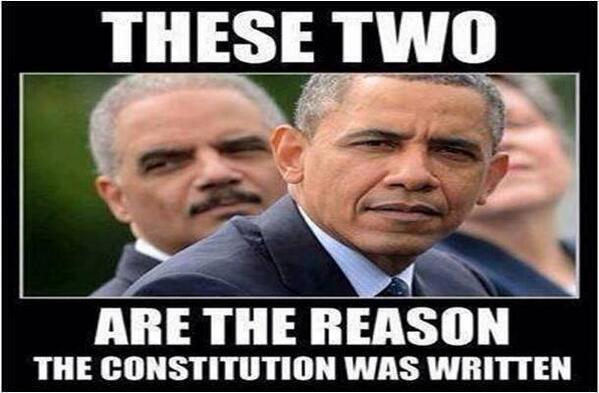 Obama-Eric Holder DOJ now blocking company mergers with Republican CEOs
I'm sure it's purely a coincidence that the BLM ended it siege at the Bundy Ranch, right after Info Wars made public the Harry Reid ties to the Chinese Solar farm that wants the Bundy Ranch land to burn up birds with solar panels right? Of course, I'm being sarcastic here. Of course the BLM pulled out once Harry Reid's corrupt and conflict of interest was exposed. Harry Reid must think Americans are too stupid to put two and two together. Reid and Obama were successful in keeping this story mainly out of the corrupt lame stream media (except for Fox News). They must have assumed that after Infowars released what they had on Reid's conflict of interest, that the story would just go away if the BLM retreated and released SOME of the cattle back the the Bundy Ranch. Sorry Dingy, it don't work that way.
Coincidence? BLM ends #BundyRanch siege as Harry Reid-Chinese-backed solar farm info goes public
If you've followed the Bundy Ranch story, you've probably ready about and seen the video of Obama and Harry Reid's BLM thugs taser Cliven Bundy's son, Ammon Bundy. But about Cliven's sister Margaret Houston. She is a cancer survivor, and was thrown to the ground by Obama and Harry Reid's BLM thugs.
Dingy Harry Reid behind BLM land grab and cattle stealing of Bundy Ranch in order to benefit a big donor. Allegedly, Harry Reid is trying accommodate top donor Harvey Whittemore. The whole excuse of about the tortoise is a big crack of sh*t. Why am I not surprised. Lets hear some more from Dingy Reid about those evil Koch brothers or something! Slimy POS.
Harry Reid behind BLM land grab of Bundy Ranch
Now we know why Elijah Cummings threw that tantrum against Darrell Issa a couple weeks ago. According to newly released e-mails shown at Townhall.com Lois Lerner was feeding the corrupt Democrat Elijah Cummings tax information about the True the Vote. True the Vote founder Catherine Engelbrecht has filed an ethics complaint against Rep. Elijah Cummings. Catherine Engelbrecht says that Rep. Cummings intimidated her and and her group. Looks like Elijah's chickens are coming to roost!
Emails show Lois Lerner sent True the Vote tax information to Democrat Elijah Cummings
New IRS emails released by the House Oversight Committee show staff working for Democratic Ranking Member Elijah Cummings communicated with the IRS multiple times between 2012 and 2013 about voter fraud prevention group True the Vote. True the Vote was targeted by the IRS after applying for tax exempt status more than two years ago. Further, information shows the IRS and Cummings' staff asked for nearly identical information from True the Vote President Catherine Engelbrecht about her organization, indicating coordination and improper sharing of confidential taxpayer information.

Chairman of the House Oversight Committee Darrell Issa, along with five Subcommittee Chairmen are demanding Cummings provide an explanation for the staff inquiries to the IRS about True the Vote and for his denial that his staff ever contacted the IRS about the group.

"Although you have previously denied that your staff made inquiries to the IRS about conservative organization True the Vote that may have led to additional agency scrutiny, communication records between your staff and IRS officials – which you did not disclose to Majority Members or staff – indicates otherwise," the letter to Cummings states. "As the Committee is scheduled to consider a resolution holding Ms. Lerner, a participant in responding to your communications that you failed to disclose, in contempt of Congress, you have an obligation to fully explain your staff's undisclosed contacts with the IRS."