So voter fraud doesn't exist eh? Mark Udall advocates condone and have no problem with voter fraud. James O'Keefe dropped his latest bombshell today of Mark Udall advocates condoning and even laughing about voter fraud. Watch the following video: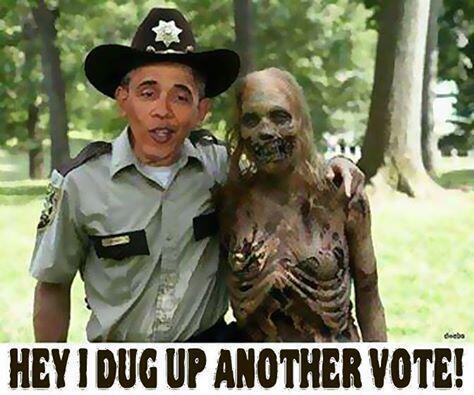 Mark Udall advocates condone voter fraud (Video)
"Awesome" is a very common word used by Democratic operatives in Colorado when discussing potential voter fraud. Project Veritas Action went undercover in the Centennial State to reveal just how prone their mail-in ballot system is to likely voter fraud.

This video exposes workers from these three organizations condoning voter fraud:

Work For Progress
Greenpeace
Rep. Joe Salazar campaign
This wannabe Valley Girl even tells James O'Keefe where he can find discarded mail in ballot that he can go get and use them for voter fraud to help Mark Udall.
You probably already know just how sick, twisted, and downright pitiful progressive liberal Democrats are. If you've paid any attention to politics since the year 2000, you know. But this ad, being sent out by Georgia Democrat on behalf of Michelle Nunn is beyond the pale. Check out this ad, targeted at Georgia's blacks:
Disgusting Georgia Democrat mail ad – Image credit: @AdamscharlesP
Basically, Georgia Democrats are saying vote against Republicans, or there will be another Ferguson. Aka, a black kid will be shot by a Republican cop.
Read more
Democrats are starting to resemble ISIS terrorists more than Americans. It seems Democrat Fred DuVal, who is running for Governor of Arizona supports sex with 14 year old girls, and abortions for them as well. I get it, Democrats are the abortion on demand party. But for 14 year old girls? You democrats are really disgusting. I guess it kind of makes sense. Fred Duval donated to Saddam Hussein and threw a big party for him back in the day. Democrats are Muslim extremists.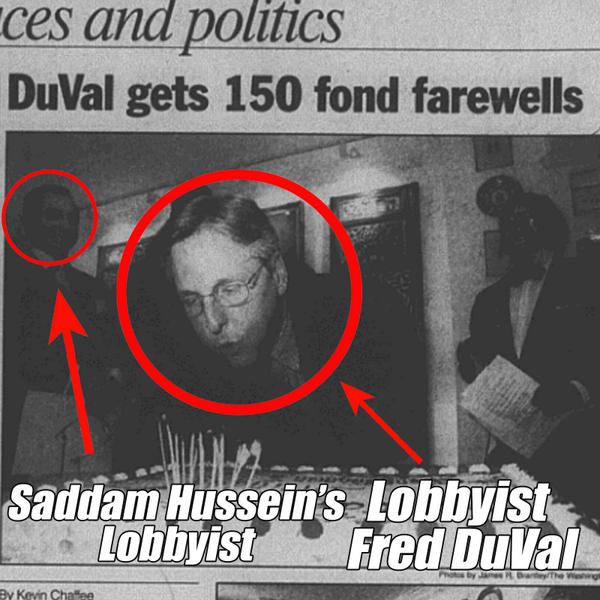 Arizona Democrat Fred DuVal supports sex-abortion for 14 year old
Vest or Vote is a new, racist Democrat ad by some left wing group called 'Dream Defenders'. The ad is targeted at blacks, and is basically telling them that unless they vote, a cop will shoot them or something. Yep. This is where Democrats have come as far as 'issues' to campaign on. The 'War on Women' BS is backfiring on Mark Uterus Udall. The stock market is crashing, and the economy still sucks, so Democrats can't run on that. ISIS is establishing a caliphate and beheading Americans. So what's left for Democrats to run on? Vest or Vote race hustling of course.
Vest or Vote – racist Democrat ad – vote or cops will shoot you VIDEO
Of course this Vest or Vote ad by Dream Defenders fails to mention that 98% of all blacks shot in this country are by other blacks. If Democrats had any dignity, they would disown this ad and tell Dream Defenders to pull it from Youtube. But remember, Democrats thrive off BS like this. Democrats have absolutely no integrity.
Read more
Jason Mattera was attacked, basically assaulted by one of Harry Reid's body because Mattera dared ask Reid a question about how he accumulated his wealth. The left always goes after people who are rich, if they are Republican. But in Dingy Harry Reid's case, he's worth over $6 million now after being born into poverty and living off his government paycheck. Reid earns about $200,000 per year as Senate Majority Leader (soon to be minority leader). Jason Mattera has released a new book called Crapitalism that exposes corrupt Democrat politicians who have amassed amazing wealth since joining Congress. Watch the video below of Harry Reid's bodyguard goon attacking Jason Mattera: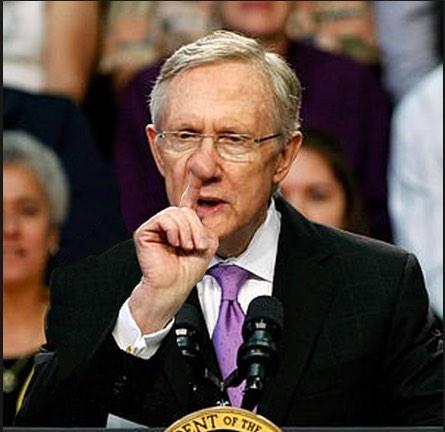 Harry Reid bodyguard attacks Jason Mattera (Video)
I'm no attorney, and don't give legal advice, but it looks like Mattera has a nice lawsuit on his hands against Reid's bodyguard if he wants it.
Read more
Democrat Governor of Colorado John Hickenlooper is on the verge of losing his bid for re-election. Hickenlooper is so desperate, that he's threatening the people of Colorado that he will grant cleemency to mass shooter Nathan Dunlap. Why this ass hasn't been given the death penalty by know I don't understand. Dunlap shot 5 and killed 4 at an Aurora Chuck E. Cheese in 1993. 21 years later, he's still alive and may go free because a slimy desperate Democrat like Hickenlooper will throw a tantrum if he loses re-election.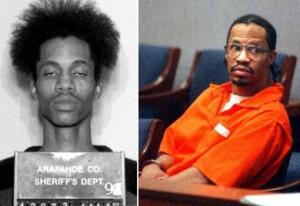 Democrat John Hickenlooper threatens to grant Clemency to mass shooter if he loses
Dallas Country Judge Clay Jenkins was virtually unknown until he went into going into the apartment where Ebola patient, Thomas Eric Duncan, lived while he was sick. Now, a complaint against Clay Jenkins has been filed with Texas Department of Family and Protective Services. Jenkins did not wear a hazmat suit, or any other protection when entering Duncan's apartment. The judge was in the apartment with four other people, exposed to Ebola and are currently quarantined. The anonymous person who filed the complaint tells Breitbart that he feels Clay Jenkins' conduct was inappropriate and unnecessarily exposed his child to potential danger. Oh BTW, Clay Jenkins as a Democrat, and a big amnesty pimping one too.
Oh, BTW Dallas County Judge Clay Jenkins also gave $40,000 to Democrats.
Dallas Judge Clay Jenkins has given 40k to Democrats and is allowing illegals to be housed in Grand Prairie! pic.twitter.com/ADtpguD6ZS

— Mona (@monalesaa) July 8, 2014
Kay Hagan's son got stimulus cash just like her husband. Basically, your tax dollars went to Tilden Haganat in the amount least $521,000 in stimulus funds in exchange for installing solar panels across North Carolina. How in the world Hagan is still ahead in the polls is baffling. BTW< wtf kind of name is Tilden? Kay Hagan's husband also received stimulus cash back in 2009.
Kay Hagan's son got stimulus cash just like hubby
New York Democrat William Scarborough arrested in expense scam.Scarborough, the Queens Democrat Assemblyman was first elected 20 years ago in 1994. According to Jammie Wearing Fools, he was was arrested following an investigation of his daily expense claims. As is typical, this corrupt Democrat's arrest only got a few mentions in the New York local media, and many of them left out his party identification. I can't imagine why.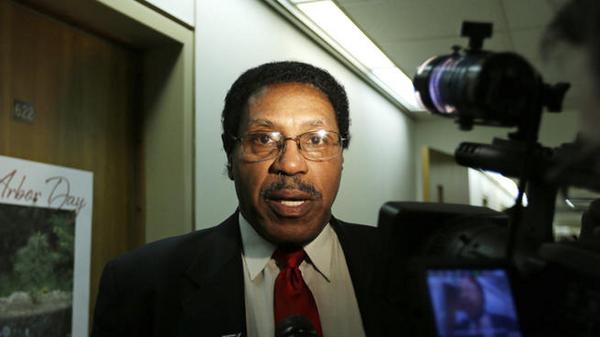 New York Democrat William Scarborough arrested in expense scam
Connecticut Democrat Rep. Christina Ayala aka 'Tita' was arrested on 19 voter fraud charges this past weekend. Like a typical progressive liberal Democrat, 'Tita' Christina Ayala has quite the history. According to The Blaze, Rep. Christina Ayala two years ago, was fined for her involvement in a hit-and-run car accident. She later faced domestic violence charges after she got into a fight with her boyfriend, but they were dropped when she completed required consoling. But remember, it's only evil men who are involved in domestic violence or something.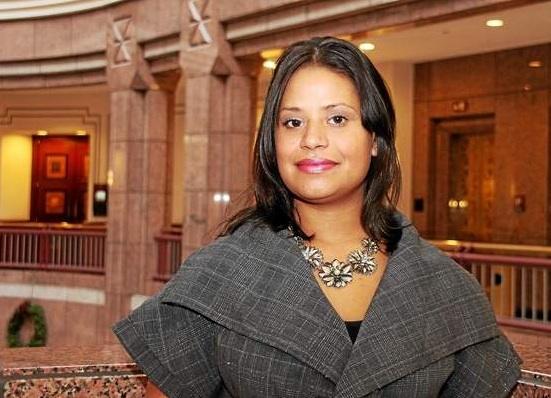 Connecticut Democrat Rep. Christina Ayala arrested on 19 voting fraud charges