Connecticut Democrat Rep. Christina Ayala aka 'Tita' was arrested on 19 voter fraud charges this past weekend. Like a typical progressive liberal Democrat, 'Tita' Christina Ayala has quite the history. According to The Blaze, Rep. Christina Ayala two years ago, was fined for her involvement in a hit-and-run car accident. She later faced domestic violence charges after she got into a fight with her boyfriend, but they were dropped when she completed required consoling. But remember, it's only evil men who are involved in domestic violence or something.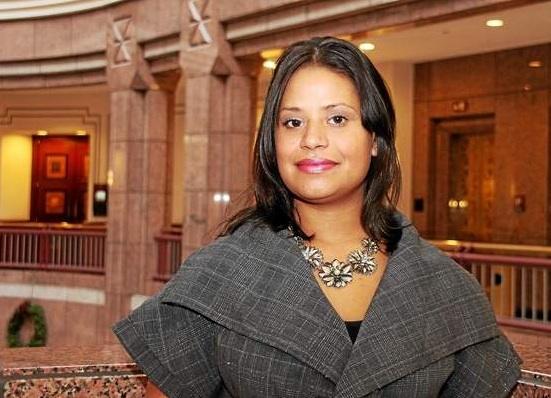 Connecticut Democrat Rep. Christina Ayala arrested on 19 voting fraud charges
Mark Udall, the Democrat Senator from Colorado was charged with two felonies, and had his car seized for transporting drops back in 1973 according to Colorado Peak Politics. This Udall Democrat is quite the liar. He claimed that he was arrested in 1973 for marijuana, and spent a night in jail. But the newspaper article from 1973 tells a totally different story. Udall never spent time in jail, and it wasn't marijuana he was transporting. The drugs were identified as amphetamines.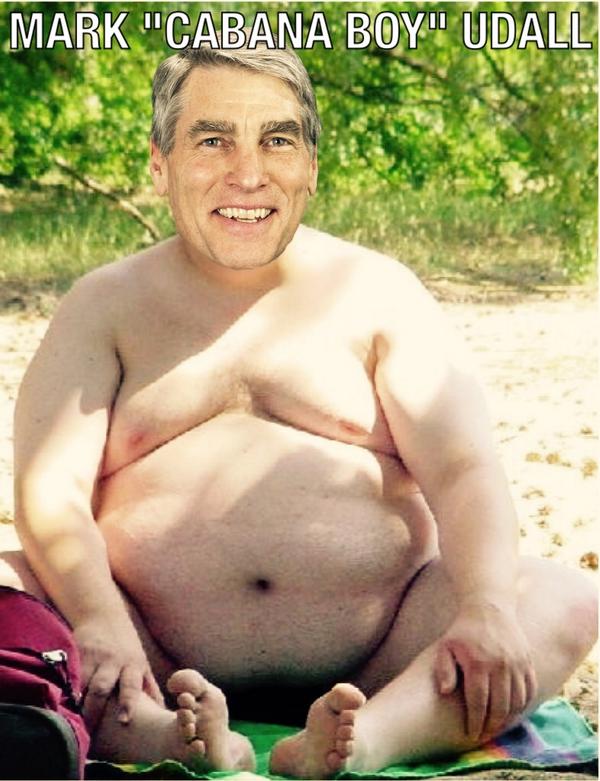 Mark Udall charged with 2 felonies, car seized for transporting drugs in '73
Corrupt Democrat Kay Hagan's husband 'Chip' got stimulus cash that Hagan held pass in the US Senate back in 2009. The nearly $1 trillion stimulus bill known as porkulus turned out to be a complete waste of money, not creating any jobs. But at least Democrats like Kay Hagan and her husband got their pockets lined from it. JDC Manufacturing, a company co-owned by the Democrat senator's husband, Chip, received nearly $390,000 in federal grants.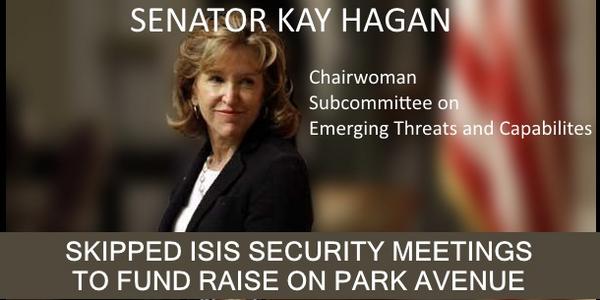 Kay Hagan's husband got stimulus cash
When Kay Hagan voted for President Barack Obama's 2009 economic stimulus package, the Democratic senator hailed it as "the best way forward for working families across North Carolina."
One of the families that later benefited is her own.

JDC Manufacturing, a company co-owned by the Democratic senator's husband, Chip, received nearly $390,000 in federal grants for energy projects and tax credits created by the 2009 stimulus law, according to public records and information provided by the company.

Financial disclosure statements show that the Hagans' income from JDC Manufacturing increased from less than $201 in 2008 to nearly $134,000 in 2013. Company representatives said higher rental income account for the uptick, not the stimulus-funded projects that were completed during that span.
Hey look! The crooked out witch Lois Lerner is speaking again. Of course, it's an interview with Politico, so Lerner knows she's on friendly turf. In fact Politico is so pathetic that they try and cast the crooked out witch as being the victim in the IRS targeting scandal. And if there was any more doubt as to Lerner's politico ideology, the interview finally mentions that Lerner is a registered Democrat. I know, big shock there right? The only shocking part about this is that the Politico softball interview mentioned it. In the two years of the Lerner corruption scandal, we never knew if she was actually registered asa Democrat, or a phony independent. As is typical for Politico, this puff piece fails to mention Lois Lerner's history of harassment and inappropriate ideological inquiries during her tenure at the FEC.
Politico softball interview with Lois Lerner
The disdain shown by leftist extremist Democrats towards victims of the Benghazi terrorist attack is astounding. I know the left hates our military and everything, but people people in Benghazi. Some of those who actually made it out alive had serious injuries. So what does California Democrat Adam Schniff call those wounded in the Benghazi terrorist attack? He calls them liars.
from Investors Business Daily (Via Director Blue):
Democrat Adam Schiff calls wounded benghazi heroes "Liars"
Scandal: The California Democrat who suggested that his party boycott the Benghazi Select Committee as a waste of time now accuses those who fought on the CIA annex roof of lying "to promote a new book."

The last we heard from Rep. Adam Schiff, D-Calif., a member of the House Intelligence Committee, was in May. That's when he told Chris Wallace on "Fox News Sunday" he thought the planned select committee to investigate the 2012 Benghazi attack was a "colossal waste of time."
Calling the yet-to-be-approved committee a "tremendous red herring," Schiff said: "I don't think it makes sense, really, for Democrats to participate."

Well, the Democrats participated in the committee that conducted its first hearing on Wednesday, and Schiff, along with Rep. Adam Smith, D-Wash., finds himself one of the Democrats picked by House Minority Leader Nancy Pelosi to sit on it.

In fact, it was Schiff who proposed that the first hearing focus on the Benghazi Accountability Review Board's post-attack review and recommendations, an idea that committee head Rep. Trey Gowdy, R-S.C., accepted.

But Schiff apparently is still not happy about the hearing, which pointed out the State Department's pre-Benghazi neglect of security, ignoring the security recommendations after the 1998 bombings of our embassies in Kenya and Tanzania.
Gotta love Kay Hagan and Democrat priorities. Instead of attending an important, classified hearing on ISIS, Kay Hagan had better things to do. Like, go fundraising in New York City instead according to the Free Beacon.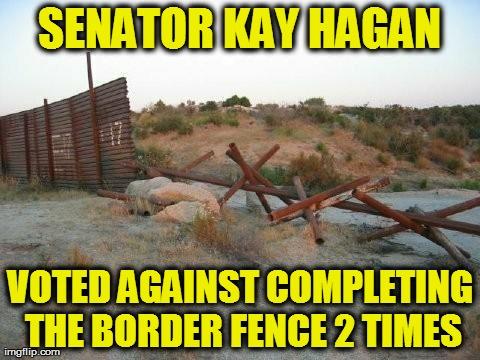 Kay Hagan skips classified ISIS hearing for fundraiser
Bat shit crazy Debbie Wasserman Schultz is so unpopular in her own party, that she's trying to deny DWS Pac are the initials from her name. DWS Pac accepts donations from lobbyists, something that Democrats claim they are against. According to Debbie Ditz, DWS stands for 'Democrats Win Seats.' Umm, yea ok.
Debbie Wasserman Schultz denies DWS Pac is initials from her name
According to multiple people who have been in the room for DNC donor meetings, Wasserman Schultz regularly finishes a pitch to donors by asking them to give money to the DNC and her leadership PAC, or her congressional committee, or both. There's nothing illegal about this, but donors often grumble privately that this sends mixed messages about her priorities and why she's interested in meeting with them.
"I usually don't — hardly ever do I have a conversation with someone where I'm having to ask them for support for all three at the same time," Wasserman Schultz said. "There are times when I have spoken to donors who are donors to me in my re-election, donors who give to the party, sure."
DNC policy is not to accept donations from lobbyists. However, her own DWS PAC accepts lobbyist money. Wasserman Schultz says this has never been a problem. "DWS PAC is a separate entity," she said, denying that the initials have any relation to her name, although her father used to be its treasurer and it's run day-to-day by Jason O'Malley, whose salary is split between the DNC, DWS PAC and Wasserman Schultz's congressional campaign committee. He works out of a cubicle in the finance department at DNC headquarters.
"It stands for Democrats Win Seats," she said. "And that's important. It stands for Democrats Win Seats. It is a political action committee that exists to elect Democrats."
Anyone with any political sense who's interested in running for House leadership positions keeps track of favors to and commitments from colleagues. Wasserman Schultz's list, cataloging everything from fundraisers to flowers sent after a parent's death, is kept by DNC staff. Some versions of the spreadsheet, according to people familiar with the document, lay it out very simply, with "The Plan" handwritten across the top. As one document notes up top, there are about 100 members "with more seniority than DWS."
Democrats love to pay no-life losers to troll conservatives on Twitter all day. One of them is an assclown who goes by the handle @LOLGOP. Suddenly though, LOLGOP isn't LOLing, because he/she/it deleted the following tweets from two years ago: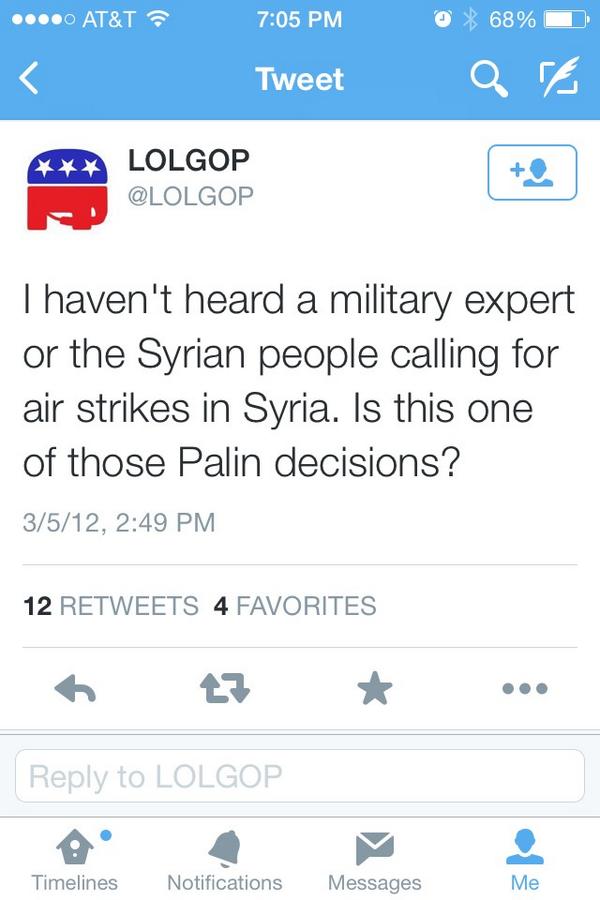 Why did Democrat op @LOLGOP delete this tweet?
LOL indeed. So Obama is going to do exactly what Romney said he would do two years ago? Yes, LOL!
Forget for a moment that Arizona Democrat Ann Kirkpatrick violated code by flying her Mexico flag. Let us remember that Andrew Tahmooressi is still being held hostage by the Mexicans, while invaders from Mexico and Central America continue to flood into this country through their borders. But Ann Kirkpatrick couldn't even have one American flag flying at her parade I guess for Mexicans? we should be boycotting Mexico, not flying their damn flag! Oh, this Mexican flag was flown at a Star Spangled Banner celebration.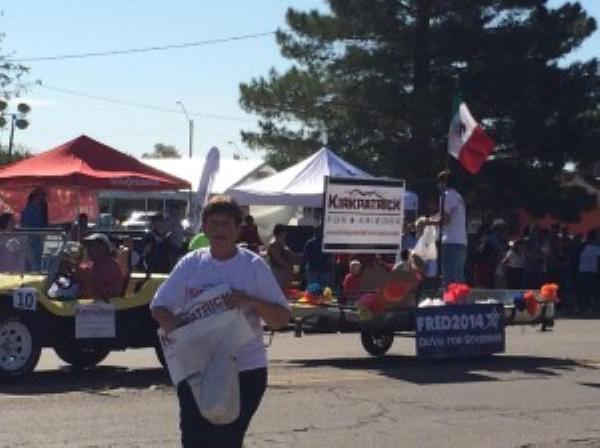 Democrat Ann Kirkpatrick flies Mexico flag at event (No American flags)
Preet Bharara is a U.S. Attorney for the Southern District of New York, and has been assigned by the Obama regime to go on a witch hunt against Dinesh D'Souza. There are also some other interesting tidbits about Preet Bharara. He is a big Obama donor, and was widely considered to be Hillary Clinton's Attorney General if she runs and wins in 2016. But that may be a long shot now as the Obama donor U.S. Attorney is being accused of "fostering disrespect for the rule of law" for allegedly failing to enforce a housing desegregation ruling. Typical liberal-extremist Democrat.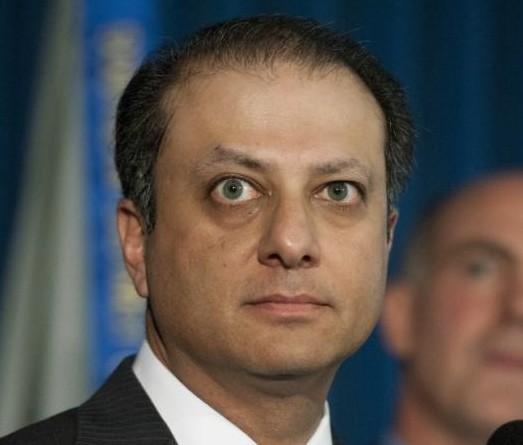 Dinesh D'Souza prosecutor accused of misconduct