Progressivism, or liberalism is an ideology of consistent inconsistency. Daily Gator nailed in their article exposing the hypocrisy of leftists. Liberals are like, stay out of my body, yet they support government run health care. Leftists are for dissidence when a Republican is in the White House, but will smear you or call you racist if you dare bash Obama. Leftists always claim they are for the poor and middle class, yet these same progressive liberals continue to smack regulations and taxes on anything that hurt the poor and middle-class more than those evil 'rich' people. Finally, progressive liberals always claim how they are for the American worker. Yet, it's these same progressive liberal Democrats (along with a few progressive Republicans) who want to import millions of illegal aliens that will absolutely flood the job market, drive wages down, and make it harder to find work over the cheaper illegal labor.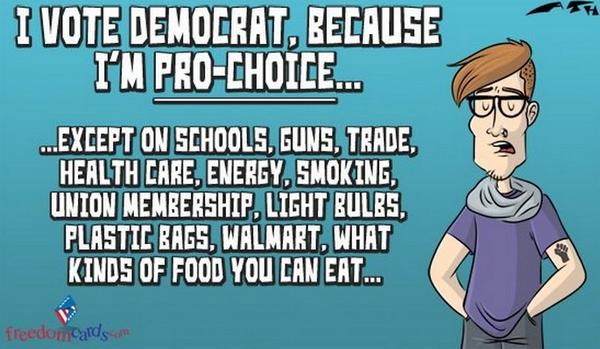 Liberalism is an ideology of consistent inconsistency
Ben Hueso, a California state senator from San Diego pulled a Rosemary Lehmberg and got arrested for DUI. What is it with Democrats and driving while drunk? Oh yea, they always think they are above the law.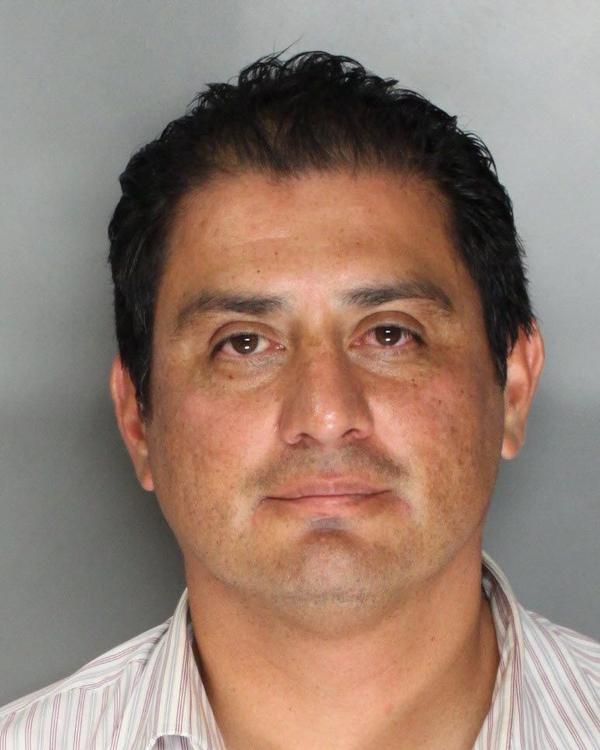 Ben Hueso – Calfornia Democrat arrested for DUI
Democrat Governor of Missouri has already decided that Darren Wilson is guilty, and has called for a 'vigorous prosecution' of Darren Wilson in Ferguson. Nixon released a state calling for Wilson's head after completely botching the whole response to the violence in Ferguson over the last 11 days.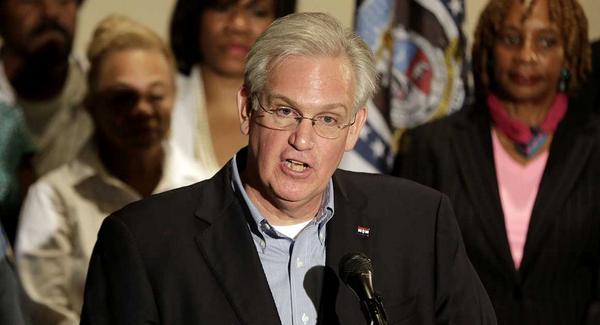 Jay Nixon statement call for a 'vigorous prosecution' of Darren Wilson
Second, a vigorous prosecution must now be pursued.

The democratically elected St. Louis County prosecutor and the Attorney General of the United States, each have a job to do. Their obligation to achieve justice in the shooting death of Michael Brown must be carried out thoroughly, promptly, and correctly; and I call upon them to meet those expectations.

Finally, once we have achieved peace in Ferguson and justice for the family of Michael Brown, we must remain committed to rebuilding the trust that has been lost, mending what has been broken, and healing the wounds we have endured.

This is hard. Nothing about this is simple. We won't always get it right, but we're going to keep trying. Because Ferguson is a test, a test not just for the people of this community, but for all Americans. And it is a test we must not fail.
Just how pathetic are Democrats? They have set up voter registration booths in Ferguson where Michael Brown was shot to try and take advantage of people's emotions over the shooting. Just when you think progressive liberal Democrats couldn't sink any lower they prove you wrong. Never let a crisis go to waste.
in front of the makeshift memorial where Mike Brown was killed, they've set up a voter registration table #Ferguson pic.twitter.com/Puj339x9o6

— Jessica Lee (@BusquedaJess) August 16, 2014
Democratic Mayor Gordon Jenkins, who is a member of Nanny Bloomberg's anti-gun MAIG group was arrested on bribery charges. Another Democrat, and another arrest. There are so many mayors from Bloomberg's Mayors Against Illegal Guns group that have been arrested, I've already lost count.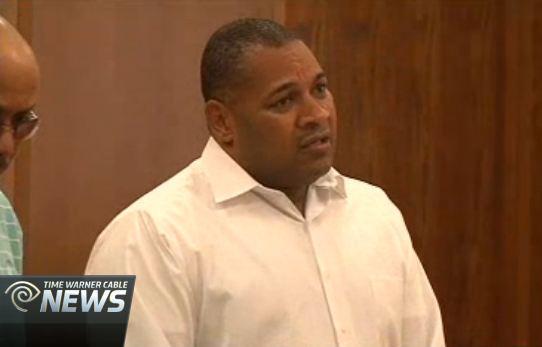 Democratic Mayor Gordon Jenkins arrested on bribery charges
Great news from the latest Obama press conference! Eric Holder, the lawless, race hustling Attorney General is headed to Ferguson on Wednesday.
Obama: AG Eric Holder will be traveling to #Ferguson in conjunction with DOJ civil rights probe into shooting of Michael Brown

— CBS News (@CBSNews) August 18, 2014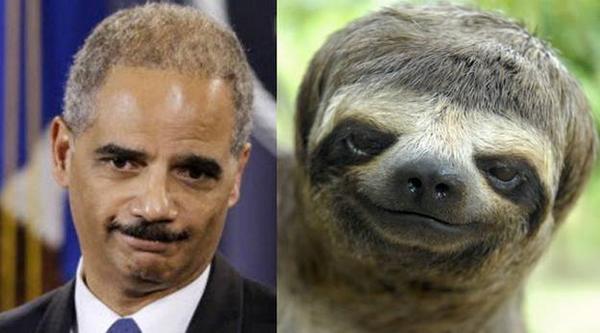 Eric Holder headed to #Ferguson to race bait
Breaking: AG Holder heading to Missouri, announces #Obama on #Ferguson

— Lynn Sweet (@lynnsweet) August 18, 2014
The DOJ has launched independent, federal civil rights investigation into death of Michael Brown, Obama says. LIVE: http://t.co/rZ0XW7HZIp

— Reuters Live (@ReutersLive) August 18, 2014
This should do wonders for the already violent Ferguson residents. Stay tuned to this on Wednesday.
Turns out Austin drunk Rosemary Lehmberg liquor receipts show that she likes Ciroc Vodka. You know, that's premium vodka. Only the best for a paid government drunk. She's also a frequent customer of Twin Liquors in Austin as you can see from her liquor receipts below: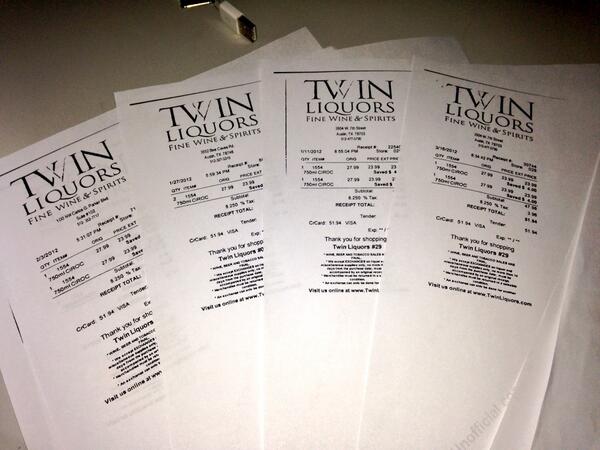 Rosemary Lehmberg liquor receipts show she likes Ciroc Vodka
These are Rosemary Lehmberg liquor receipts that were subpoenaed during Her civil removal suit last year. Rosemary really likes to party. Those of ya'll in Texas, especially leftist Austin should be very proud of paying Rosemary's salary so she could purchase, premium Ciroc Vodka. Hey drunk!
Missouri Democrat Governor Jay Nixon held a press conference today to declare a state of emergency and impose a curfew i Ferguson. Nixon was heckled, hassled, yelled out and eventually let the New Black Panthers take over the press conference. Jay Nixon, much like Ferguson is an epic failure. Well done Missouri. Re-elect this idiot and Claire McCaskill to the Senate. And you want why Ferguson is such a train wreck? To all blacks who vote Democrat, how do you like your big government, progressive militarized police now? Below is the full video of Jay Nixon's train wreck of a press conference:
Democrat Jay Nixon Missouri Governor press conference disaster (Video)
If you are a progressive liberal Democrat like Jay Nixon, and can't even control a press conference, how in the world do you expect people to have faith in you fixing the situation in Ferguson?
Read more
So Rick Perry gets indicted by a leftist Austin grand jury for calling for the resignation of Travis County District Attorney Rosemary Lehmberg. She was arrested last year for DWI. Here is a video of Rosemary Lehmberg's booking, in which she whines and basically has the attitude 'do you know who I am'? It's really quite funny. Lehmberg was so imflamed from being drunk she had to be restrained. She even made goofy faces like a kid at the camera.
War on women or something! Why do Democrat Senators like Mary Landrieu, Kay Hagan and Mark Begich pay female staffers so much less than their male counterparts?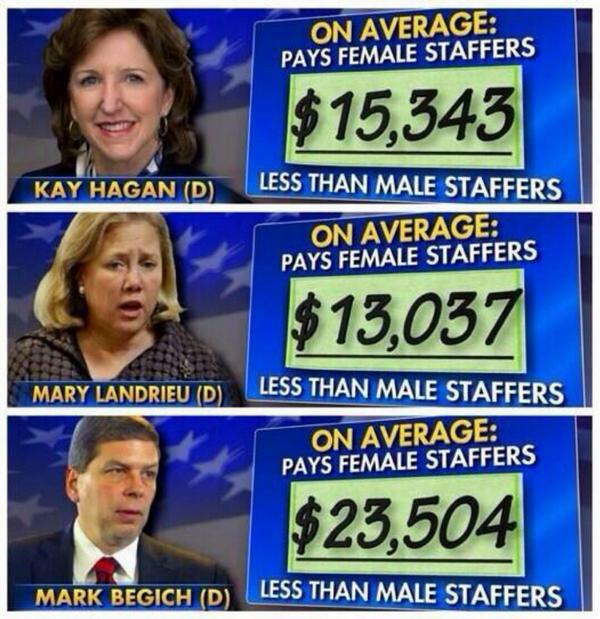 Who do Hagan, Landrieu and Begich pay female staffers so much less than men? Image credit: Sister Toldjah
So where is all the feminist outrage over the big pay differences between men and women? Oh that's right. These are all progressive liberals, so they get a free pay in their own war on women. Only conservatives who dare want women to pay for their own birth control are conducting a war on women or something.