The Sharia Democrats are at it again. Dr. Lynette Bryant is a Democrat candidate for governor of Arkansas. Yet the Democrats barred her from speaking at a local political dinner, forcing Bryant to file a complaint against the state Democrats.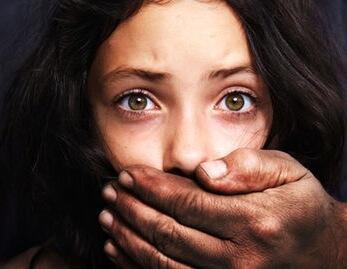 War on women! Arkansas Democrats bar Dr. Lynette Bryant from speaking at upcoming political dinner
Nazi Frazier Glenn Miller finally found a Jew he liked. Max Blumenthal, a far left progressive liberal Democrat hack who previously worked for Media Matters was a favorite of Miller. Max Blumenthal is notorious self loathing Jew who constantly bashes conservatives and Israel. Kind of like Nazi boy Frazier Glenn Miller. I guess those Southern Democrats aren't really all that different than the 21st century Democrats of today.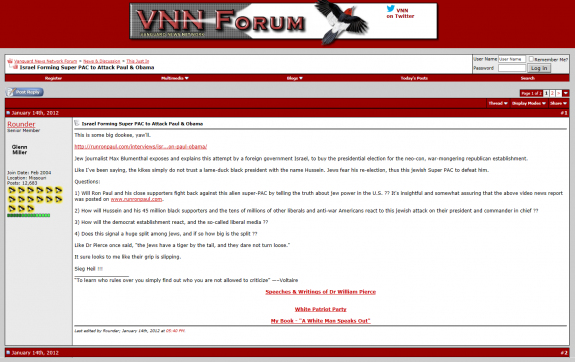 Nazi Frazier Glenn Miller found inspiration from progressive Democrat Max Blumenthal
Not only has Harry Reid's BLM thug kept over 100 over Cliven Bundy's cattle, but the cattle that was returned is reported to have been mistreated and damaged. So where the f*ck are you Peta? Carol Bundy, wife of Cliven says the animals were abused, mistreated and not given water after the BLM thugs rounded up the cattle.
Feds mistreated, damaged cattle during Bundy Ranch standoff
Carol Bundy, Cliven Bundy's wife, showed Fox News a calf named Liberty that she said was born during the standoff. The calf's mother fled in fear and can't be found, she said. As a result, Liberty won't grow as strong as the others and will likely end up as a pet.

Carol Bundy was critical of the BLM and "contract cowboys" who rounded up the cattle, saying the animals were mistreated.

"They were abused. They didn't have water. They had very little feed," she told Fox News. "Cattle prods were laying everywhere.
Harry Reid really wants that land for his son Rory and that Chinese solar company. Gotta burn up the birds in the desert anyway you can, even if that means mistreating cattle.
Read more
Harry Reid's obsession with the Koch Brothers is rather entertaining if you watch the Oscar worthy performance Reid performs on the Senate floor every day whining about those 'evil' Koch Brother. Funny though, Harry Reid took Koch Brothers money in 2004 without any problems though according to Open Secrets. In fact, many other of the same progressive liberal hypocritical Democrats whining about the Koch Brothers have taken money for them, including Obama and Joe Biden.
Harry Reid took Koch Brothers money in 2004
Also taking thousands of Koch money include: Dianne Feinstein, Carl Levin, Mary Landrieu, Mark Pryor, Chuck Schumer and others took Koch money. In this election cycle alone, Delaware Marxist Chris Coons has already taken Koch money. House Democrats including John Barrow, Jim Matheson, Colin Peterson, Sanford Bishop and nut job Eric Swalwell has taken money this cycle. Even the Butcher of Benghazi Hillary Clinton took Koch Brothers money. Of course, when the media obbesses over the Koch Brothers, you never hear about these inconvenient details.
The names of the three people killed by neo-Nazi Glenn Miller during a shooting at the Overland Park Jewish Community Center have been released, and all three of them have something in common. Dr. William Lewis Corporon and his 14 year old grandson, Reat Griffin Underwood were killed by 'allegedly' by Miller at Overland Park Jewish Community Center. Another woman, 53-year-old woman, Terri LaManno, of Kansas City was killed at the parking lot of Village Shalom. What do the three victims have in common? They were all Christian. Glenn Miller's target was elderly Jewish people, and he yelled Heil Hitler as cops dragged him away.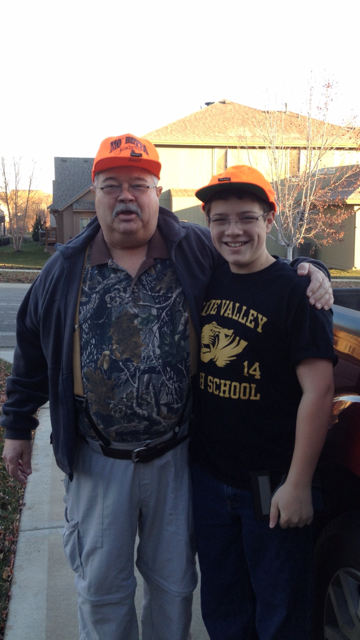 Dr. William Lewis Corporon and his 14 year old grandson, Reat Griffin Underwood – Image credit 41 Action News
And more leaks about #jccshooting suspect Frazier Glenn Miller come home to roost. Now we know his last run for political office was as a Democrat in 2006. It seems that Miller also was concerned about 'Israel trying To Buy Election For Neo-Con Republican Establishment.' Who does that sound like? The 21st century Democrat party, that's who. That explains why Miller ran as a Democrat for Congress in 2006. If you want to head over the White Supremacist site Vanguard News Network, you can read some of 'Rounder's' posts about those evil neo-con loving Jews in the message boards.
#Jccshooting suspect claimed Israel trying To Buy Election For Neo-Con Republican Establishment
Frazier Glenn Miller most recently ran for Congress as a Democrat in 2006. Even left wing kook site Daily Kos worried about Frazier Glenn Miller running for Congress in Missouri (as a Democrat). Leftists who immediately came out and blamed conservatives, the tea party and NRA after news about Frazier Glenn Miller shooting spread have been spinning all night to try and explain why it doesn't matter Glenn Miller ran as a Democrat instead of a Republican. If you want a great example of leftist hypocrisy, check out American Power blog. There is a leftist troll spinning that Glenn Miller only ran as a Democrat because of 'the lack of a primary challenger in his 2006 Missouri bid.' This is of course a load of bullshit. The Democrats did run a primary challenger against Glenn Miller in 2006. His name was Jack Truman and got over 30% of the vote in the general election against Roy Blunt.
Even Daily Kos worried about Democrat Frazier Glenn Miller in 2006
Dumb Rhode Island Democrat Sen. Sheldon Whitehouse was asked by Chris Wallace of Fox News Sunday what he likes about ObamaCARE. WHitehouse's response? Uh, umm umm for a response. The dumb Democrat WhiteHouse couldn't even name one thing he liked about ObamaCARE right on the spot until he 'came to him' about the donut hole when pressed on a simple question. Watch the following video and laugh:
Rhode Island Democrat Sen. Sheldon Whitehouse but can't remember what he likes about ObamaCARE (Video)
"Over and over again," he went on, "people still on the uh… healthcare benefits from uh, the… um… um… of the seniors who are… uh… getting their, uh, pharmaceuticals paid for… I'm struggling for the, for the — donut hole! There we go!"
Sheldon Whitehouse is of course one of those left wing environmental loons who yells global warming when the tempertures drop in the winter and rise in the summer. Maybe he was just too busy thinking about those polar ice caps or something.
Read more
Dingy Harry Reid behind BLM land grab and cattle stealing of Bundy Ranch in order to benefit a big donor. Allegedly, Harry Reid is trying accommodate top donor Harvey Whittemore. The whole excuse of about the tortoise is a big crack of sh*t. Why am I not surprised. Lets hear some more from Dingy Reid about those evil Koch brothers or something! Slimy POS.
Harry Reid behind BLM land grab of Bundy Ranch
Now we know why Elijah Cummings threw that tantrum against Darrell Issa a couple weeks ago. According to newly released e-mails shown at Townhall.com Lois Lerner was feeding the corrupt Democrat Elijah Cummings tax information about the True the Vote. True the Vote founder Catherine Engelbrecht has filed an ethics complaint against Rep. Elijah Cummings. Catherine Engelbrecht says that Rep. Cummings intimidated her and and her group. Looks like Elijah's chickens are coming to roost!
Emails show Lois Lerner sent True the Vote tax information to Democrat Elijah Cummings
New IRS emails released by the House Oversight Committee show staff working for Democratic Ranking Member Elijah Cummings communicated with the IRS multiple times between 2012 and 2013 about voter fraud prevention group True the Vote. True the Vote was targeted by the IRS after applying for tax exempt status more than two years ago. Further, information shows the IRS and Cummings' staff asked for nearly identical information from True the Vote President Catherine Engelbrecht about her organization, indicating coordination and improper sharing of confidential taxpayer information.

Chairman of the House Oversight Committee Darrell Issa, along with five Subcommittee Chairmen are demanding Cummings provide an explanation for the staff inquiries to the IRS about True the Vote and for his denial that his staff ever contacted the IRS about the group.

"Although you have previously denied that your staff made inquiries to the IRS about conservative organization True the Vote that may have led to additional agency scrutiny, communication records between your staff and IRS officials – which you did not disclose to Majority Members or staff – indicates otherwise," the letter to Cummings states. "As the Committee is scheduled to consider a resolution holding Ms. Lerner, a participant in responding to your communications that you failed to disclose, in contempt of Congress, you have an obligation to fully explain your staff's undisclosed contacts with the IRS."
The hypocritical Democrat party and their own war on women has been exposed yet again. Democrats on Capitol Hill pay their female staffers $5,500 less on average than they do on their male staffers. Ironically, the biggest gap among Democrat staffers happens to be among Senate Democrat who could lose their seats this coming November. Here are the Democrats with the biggest pay gap between men and women:
Democrats pay female staffers $5,500 less than men
Sen. Kay Hagan (D., Alaska): $23,504 higher average male salary;
Sen. Kay Hagan (D., N.C.): $15,343 higher average male salary;
Sen. Kay Hagan (D., LA): $13,037 higher average male salary;
Sen. Mark Udall (D., Colo.): $9,783 higher average male salary;
Sen. Jeanne Shaheen (D., N.H.): $6,267 higher average male salary;
Sen. Mark Pryor (D., Ark.): $5,799 higher average male salary;
Sen. Jeff Merkley (D., Ore.): $3,189 higher average male salary.
Alan Grayson's wife (Lolita) says that the radical progressive liberal Florida Congressman has been hitting her for years, and even tried to kill her. I'm sure Alan Grayson's side will deny Lolita's accusations, but this yet again shows off the progressive liberal Democrat real war on woman. Only the Alan Grayson and Lolita know if what she is saying is true at this point, but nothing would surprise me. Below is an excerpt from Lolita Grayson's statement from Shark Tank (via Weasel Zippers):
Alan Grayson's wife says he's been hitting her for years, tried to kill her