Bob Beckel is one of many reasons why I watch less and less of Fox News. He is the sole reason why I don't bother watching The Five. Today, Bob Beckel pulled another one of his famous stunts, actually blaming the Eric Garner arresting officer for the two NYPD officers that were assassinated by a black Muslim over the past weekend
I get it, Fox News needs liberal mouthpieces like Beckel, Juan Williams and Geraldo Rivera to claim 'Fair and Balanced.' But when is enough finally enough of Beckel? I can tolerate his routinely dropped F-Bomb. His Antisemitism (like calling Jews diamond cutters) and this is beyond old. It's not even funny.
Leave it to a pig like Bob Beckel to not only defend a communist like Bill de Blasio, but also a scumbag like Al Sharpton.
Read more
Right on cue, the patheic left wing nut jobs in this country have begun to politicizing the shooting at Marysville-Pilchuck near Seattle. You had to know this was coming. I just don't expect it so quickly. Here are a few gleeful leftists who are already politicizing the Marysville-Pilchuck shooting and guns. Maybe if the shooter used a hatchet like the Muslim in New York yesteday, they wouldn't mind as much.
Marysville Pilchuck High School – https://t.co/TpVAfLDdDw … OMG – so furious at #TeaParty #GOP Pro- #Guns FU @NRA #NRA #nutjobs #tcot #STOP

— Laurie (@detous) October 24, 2014
Hey look another school shooting. But I guess this isn't the right time to talk about restricting access to guns either, right?

— Dr. Dave (@Neurocat) October 24, 2014
WE THE MAJORITY HAVE SPOKEN, LOUD & CLEAR. Guns make us unsafe, Guns make us dead, Guns NEED TO BE REGULATED. #BackgroundChecks #NOTONEMORE

— Christine Holbrook (@christineyhsd) October 24, 2014
Exactly!! "NO TO GUNS" RT@MichaelWelchAct: This school shooting nonsense has got to stop. People shouldn't feel terrorized to go to school."

— Shada (@Utopia76) October 24, 2014
The left can't even let the blood dry before going into their anti-gun rants. So typical, so pathetic.
Being that this near Seattle, I'm going to assume the gunman was some pasty white grungy male with mental problems. If this turns out to be a Muslim, these left wing nuts like scatter like cockroaches.
Let me sum it up for you about how leftists are:
Leftists: don't judge Muslims on actions of a few.
On guns – judge all gun owners on actions of a few.
Yea. Leftists = hypocrites.
Read more
People who defend Fox News pig Bob Beckel claim he's there to expose what liberals are really are. The latest example is pig Beckel threatened physical violence against Jason Mattera over his asking Lois Lerner why she doesn't like being targeted after she targeted the conservatives. Fat pig Beckel even threatened Mattera to 'bring a knife punk'. Yes, this is a Fox News head, that represents the network threatening physical violence against a man who exposed Lerner for the coward she is.
Jason Mattera accepts Bob Beckel threat of violence
You expect this kind of crap at MSNBC, but a real news station like Fox News? I'm sorry, but this (along with Beckel's antiseminism) is unaccepable. There are many reasons why I watch less and less of Fox News, and Blimpy Beckel is one of the main reasons. I'm tired of these obnoxious liberal Democrat mouthpieces spewing their crap. If i want to hear stuff like this, I'll just watch MSNBC.
As far as Jason Mattera goes, he's not scared of the blimp, and gladly accepted Beckel's violent threats. From the Daily Signal:
Sean Hannity conducted a softball interview with his new BFF Piers Morgan. Now that the limey has been dumped by CNN, he's out there fishing for jobs. This interview tonight between Hannity and Morgan was a job audition interview on cable television. I've very disappointed in Sean Hannity's pitiful softball interview. The limey who's bashed conservatives and Second Amendment supporters all of a sudden is a 'nice guy' or something? Hannity even claimed that Piers Morgan did a 'great job'.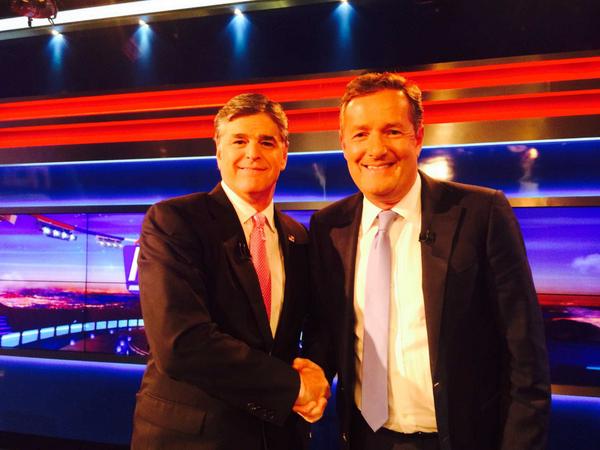 Sean Hannity conducts suck-up interview with Piers Morgan (Video)
But the story here was Piers Morgan obvious attempt at landing a job with Fox. Morgan tried to bash Obama (who has defended vigorously) over golf and Obama's failure of a foreign policy.
Read more
Geraldo Rivera may not be blind, but he sure is stupid. Now Gerry Rivers is calling the 2nd Amendment is blind and stupid just like a good progressive. From someone who's career should have been over since the Al Capone mine fiasco, Geraldo Rivera sure likes to say a lot of stupid things. Why in the world does Fox News give this idiot a platform to spew his crap? Don't they already have enough progressive liberals on that channel?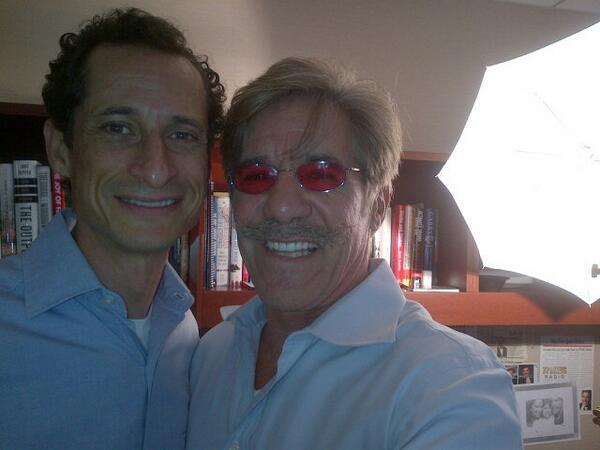 Geraldo Rivera 2nd Amendment is blind and stupid
Hey Geraldo! If you think the 2nd Amendment is blind and stupid, why not move to another country where there is no such thing and you can't have a gun. Why not move to Cuba? Or maybe one of thoe middle-east countries on fire right now? How about the Ukraine? Well, no one wants you here, and I doubt those countries want a self hating Jew like you in their country anyway. Geraldo Rivera is blind and stupid, not the 2nd Amendment.
Check out the crap he spewed on his Facebook page:
Andrea Tantaros is one of my favorites at Fox News. She tells it like it is about radical Islam and isn't afraid of being labeled an 'Islamophobe.' The Asian American Journalists Association demanded an apology from Andrea Tantaros Fox News for comments made about radical Islam. Today, Tantaros responded with a big, fat Greek middle finger to the AAJA:
I will not apologize for speaking the truth about radical Islamic jihadism. Period.

— Andrea Tantaros (@AndreaTantaros) August 30, 2014
Andrea Tantaros will not apologize for comments about radical Islamic jihadism
Too many times, conservatives like Tantaros back down from their bold statements. I'm so happy to see that Andrea isn't one of those. She has no reason to apologize because her states on 'Outnumbeed' were 100% accurate about radical Islam.
Too hell was Islam, the AAJA, and political correctness!
Shepard Smith is one of my least favorite persnalities at Fox News. He's a leftist, I get that. I turn the channel off when he comes on. But last night, after the annoucement of Robin Williams death by suicide, Smith hosted a one hour special on Robin Williams' death. Shepard Smith while 'paying tribute' to Williams called him 'such a coward' in the following video, then went off to 'Kennedy' to talk about getting high:
Shepard Smith calls Robin Williams a coward (Video)
Some people may actually agree with Shepard Smith, but you don't pull something like this on the night of his death. Most people are furious and are already calling for Shepard Smith to be fired. I wouldn't have Shepard Smith fired over his remarks. There is still something called the First Amendment in this country. He didn't trash any race, or religion, he just called a man who killed himself due to severe depression a 'coward' which I find disgusting.
Read more
Anna Baltzer is yet another leftist, self hating Jew who bashes Israel in the name of those 'poor' Palestinians. Megyn Kelly for whatever reason had her on the Kelly File tonight and Balzer alctualy claimed that the Hamas terrorists don't use children as human shields. They never have. Instead, it's those 'evil' Israelis who use human shields. Watch the following video below as Anna Baltzer lies through her teeth:
On a related note, shame on Megyn Kelly for airing Hamas propaganda before Baltzer appeared on the Kelly File. Looks like Fox News is trying to become the next Al Jazeera with that Saudi Prince who owns a big chunk of Newscorp. While Kelly was busy airing Hamas propaganda, she didn't bother to report that Hamas and the leftist media enablers are using recycled photos from the 2012 Syrian civil war.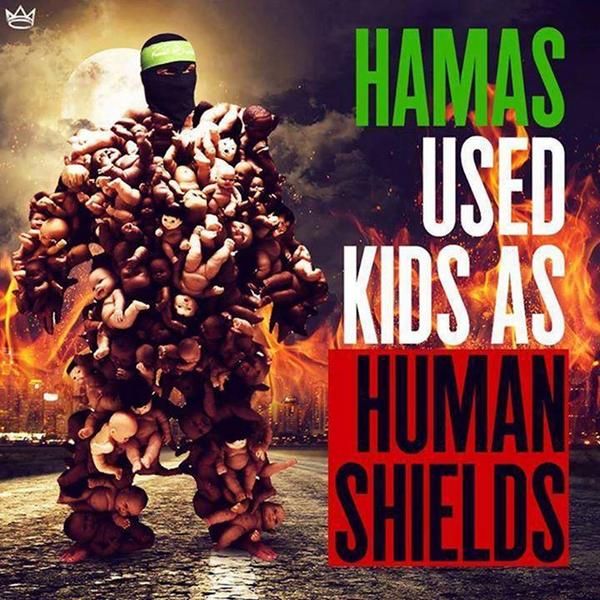 Leftist Anna Baltzer claims Hamas doesn't use human shields (Video)
I'm really getting sick and tired of practically everyone in the media, including Bill O'Reilly and others on Fox News calling these disased illegals flooding the border 'victims.' They are not victims. The people who have to waste their hard earned tax payer dollars on these illegals are the victims. These illegals bring nothing to this country other than crime, diseases, and more money wasted on entitlement spending. This whole charade as organized by Obama, the progressive liberal Democrats and Karl Rove Republicans to try and gain sympathy for these illegals, and gasbag Bill O'Reilly is falling right into that trap. Watch as O'Reilly bashes the protesters in Murrieta for daring not to want these illegals in their city: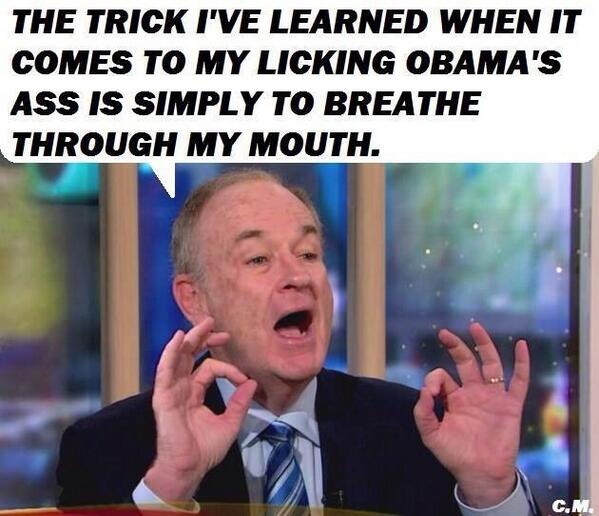 Gasbag Bill O'Reily bashes Murrieta protesters, calls illegals victims
Later in the show, O'Reilly argued with Laura Ingraham that if we deported all these illegals, it would be the 'death of the GOP'. O'Reilly said he heard it from Karl Rove and John McCain. Wow, really impartial views their, eh O'Reilly?
Read more
I don't watch The Five. I can't stand leftist pigs like Bob Beckel who are on that show. But Gateway Pundit grabbed a video today of yet another Bob Beckel meltdown. Porker Beckel went off on Eric Bolling over the Benghazi cover-up and pulled a Hillary Clinton. Remember, it's Eric Bolling who saved this fat pig's life one night when he was choking. Typical progressive gratitude.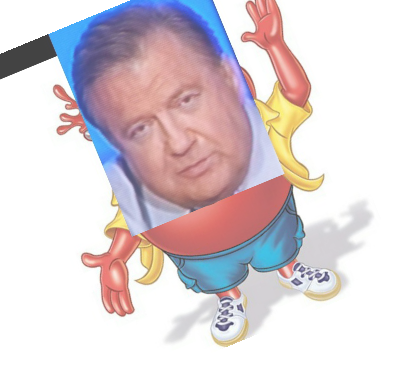 Bob Beckel meltdown – throws a tantrum over Benghazi cover-up (Video)
Just like Hillary Clinton and the typical leftist reaction to the cover-up, fat boy Beckel yelled SO WHAT and What difference does it make? The little child Beckel even pounded on the table a couple of times as he threw his tantrum.
Read more