Shepard Smith is one of my least favorite persnalities at Fox News. He's a leftist, I get that. I turn the channel off when he comes on. But last night, after the annoucement of Robin Williams death by suicide, Smith hosted a one hour special on Robin Williams' death. Shepard Smith while 'paying tribute' to Williams called him 'such a coward' in the following video, then went off to 'Kennedy' to talk about getting high:
Shepard Smith calls Robin Williams a coward (Video)
Some people may actually agree with Shepard Smith, but you don't pull something like this on the night of his death. Most people are furious and are already calling for Shepard Smith to be fired. I wouldn't have Shepard Smith fired over his remarks. There is still something called the First Amendment in this country. He didn't trash any race, or religion, he just called a man who killed himself due to severe depression a 'coward' which I find disgusting.
Read more
Anna Baltzer is yet another leftist, self hating Jew who bashes Israel in the name of those 'poor' Palestinians. Megyn Kelly for whatever reason had her on the Kelly File tonight and Balzer alctualy claimed that the Hamas terrorists don't use children as human shields. They never have. Instead, it's those 'evil' Israelis who use human shields. Watch the following video below as Anna Baltzer lies through her teeth:
On a related note, shame on Megyn Kelly for airing Hamas propaganda before Baltzer appeared on the Kelly File. Looks like Fox News is trying to become the next Al Jazeera with that Saudi Prince who owns a big chunk of Newscorp. While Kelly was busy airing Hamas propaganda, she didn't bother to report that Hamas and the leftist media enablers are using recycled photos from the 2012 Syrian civil war.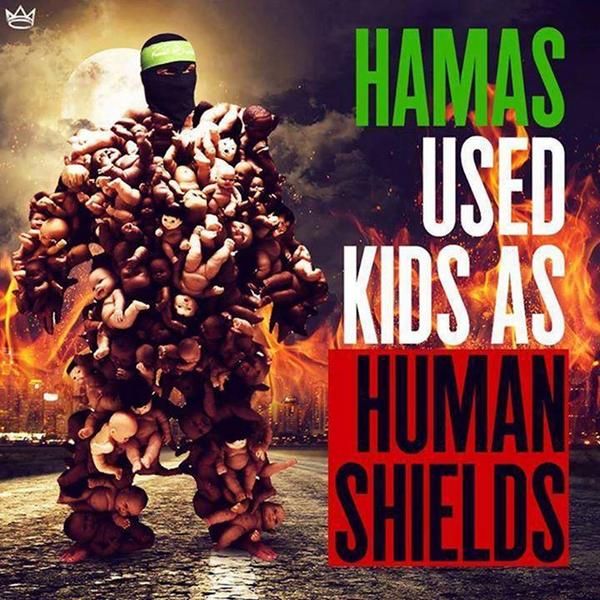 Leftist Anna Baltzer claims Hamas doesn't use human shields (Video)
I'm really getting sick and tired of practically everyone in the media, including Bill O'Reilly and others on Fox News calling these disased illegals flooding the border 'victims.' They are not victims. The people who have to waste their hard earned tax payer dollars on these illegals are the victims. These illegals bring nothing to this country other than crime, diseases, and more money wasted on entitlement spending. This whole charade as organized by Obama, the progressive liberal Democrats and Karl Rove Republicans to try and gain sympathy for these illegals, and gasbag Bill O'Reilly is falling right into that trap. Watch as O'Reilly bashes the protesters in Murrieta for daring not to want these illegals in their city: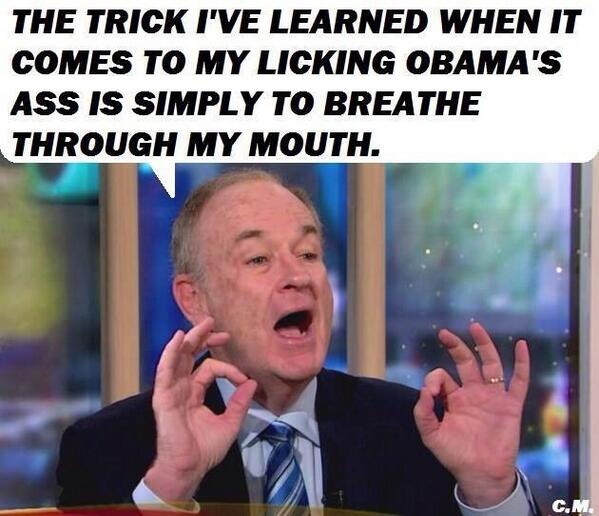 Gasbag Bill O'Reily bashes Murrieta protesters, calls illegals victims
Later in the show, O'Reilly argued with Laura Ingraham that if we deported all these illegals, it would be the 'death of the GOP'. O'Reilly said he heard it from Karl Rove and John McCain. Wow, really impartial views their, eh O'Reilly?
Read more
I don't watch The Five. I can't stand leftist pigs like Bob Beckel who are on that show. But Gateway Pundit grabbed a video today of yet another Bob Beckel meltdown. Porker Beckel went off on Eric Bolling over the Benghazi cover-up and pulled a Hillary Clinton. Remember, it's Eric Bolling who saved this fat pig's life one night when he was choking. Typical progressive gratitude.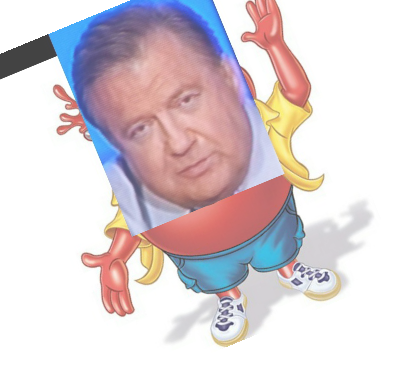 Bob Beckel meltdown – throws a tantrum over Benghazi cover-up (Video)
Just like Hillary Clinton and the typical leftist reaction to the cover-up, fat boy Beckel yelled SO WHAT and What difference does it make? The little child Beckel even pounded on the table a couple of times as he threw his tantrum.
Read more
Now that the leftist media has realized that Donald Sterling is one of them, they are back on the gay bandwagon. Gawker reported (falsely) that Fox News demoted Shepard Smith because he wanted to come out of the closet as being gay. Anyone who watches Fox News regularly when Shepard Smith is on would hardly be shocked if Smith finally came out of the closet. Why would Fox News care if Shepard Smith finally came out? It was Fox News that gave that no talent hack Sally Kohn her 15 minutes of fame, and now she landed a big contract with CNN. Last I checked, Kohn is a lesbian, and a pretty obvious one too. Even left wing biased Politico shoots holes through the Gawker BS. I don't like Shepard Smith. I can't give a rats ass what his sexual orientation is. He's a left wing hack, just like the rest of the mainstream media.
Gawker BS claims Fox News demoted Shepard Smith for wanting to come out as gay
Bill O'Reilly has a lot of nerve. He compared Bundy Ranch supporters to those leftist scum in Occupy Wall Street. I must also say I'm very disappointed in Brit Hume. He went along with O'Reilly, bashing the Bundy Ranch supporters. I guess they are all just big government, paid for Karl Rove Republicans at Fox News. Someone needs to ask O'Reilly when a Bundy Ranch supporter ever took a crap on a car, or had to set up rape tents.
Bill O'Reilly compares Bundy Ranch supporters to Occupy Wall Street
How many Bundy Ranch supporters were ever arrested, O'Reilly? Why didn't you ask him that Hume? How much in property damage was caused by Bundy Ranch supporters compared to Occupy Wall Street leftist thugs?
Read more
Bill O'Reilly the gasbag has found a reason for yesterday's Fort Hood shooting by Ivan Antonio Lopez. It's not because Lopez had mental issues or anything. Instead, the reason why Lopez went on his killing spree yesterday is because this country has too much 'freedom.' O'Reilly suggested America become more like China and take away freedoms in order to prevent more mass shootings like Lopez's at Fort Hood.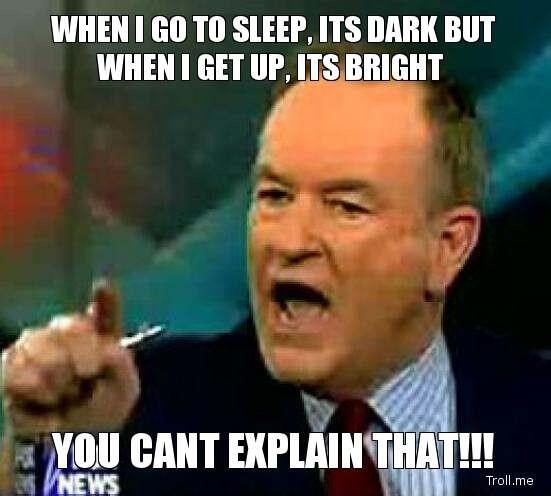 Bill O'Reilly blames Fort Hood shooting on 'Freedom' VIDEO
So lets review Bill O'Reilly's ideology. He sucks up to Obama during his Super Bowl interview that he hypes as 'hard hitting.' He is in favor of amnesty after years of being against it, has Valerie Jarrett on his show to spew Obama propaganda to Fox News viewers, and even lets Zsa Zsa Huffington on his show. Now, America has too much freedom according to O'Reilly and we need to be more like China or something.
Read more
John Kerry made time for four Sunday news shows today. Unsurprisingly, they were all Obama/liberal friendly. Kerry appeared on ABC, CBS, CNN and of course NBC. But Lurch Kerry refused to appear on Fox News Sunday, in yet another FU from the Obama regime to Fox News. This despite Bill O'Reilly's constant Obama ass kissing, and letting Valerie Jarrett spew her crap last week.
John Kerry refuses to appear on Fox News Sunday even after all of Bill O'Reilly's Obama ass kissing
Of course Lurch may have done Fox News Sunday viewers a big favor. Nothing he said on the four other Democrat propaganda shows amounted to anything but the usual bluster.
Just as expect Bill O'Reilly had a softball, fawning interview with the current 'real' POTUS Valerie Jarrett. O'Reilly who always like to claim 'he's looking out for the 'folks.' He had a chance to challenge Jarrett over Obama's abuse of power via executive orders. Jarrett didn't hide anything. She said it right to O'Reilly's face that Obama will bypass Congress whenever he sees fit. Yet, O'Reilly acted like a coward and didn't once challenge Valerie Jarrett over Obama's abuse of power. Instead, most of the interview was about O'Reilly and Obama's lovefest at the White House earlier today. Apparently, O'Reilly really think's this 'My Brother's Keeper' schtick that Obama bloaviated about today is actually going to work.
Coward Bill O'Reilly fails to challenge Valerie Jarrett over Obama's abuse of power
Obama went out of his way to praise Bill O'Reilly at his My Brother's Keeper propaganda event. No wonder bill O'Reilly has gone out of his way lately to praise Obama, calling him a 'patriot' who 'loves America.' All of the gasbag O'Reilly bluster about Al Sharpton was just for show too as the two attended, and were praised by Obama at the 'My Brother's Keeper' event. This is yet another way for the Obama regime to discriminate against whitey. The My Brother's Keeper initiative is aimed at 'young men of color' aka not whites, and certainly not 'white-Hispanics.' Valerie Jarrett is going to be the O'Factor tonight. More propaganda for the Obama regime to get out to 3 million people.
The remains that under Obama's reign of terrorist, all minority groups have fared worse under Obama than any other president in american history. Yet somehow, blooter Bill O'Reilly thinks Obama is helping young minorities.
Soon they are going to have to change the name of the O'Reilly Factor to the Obama Factor. At this point, Bill O'Reilly is basically turning into Chris Matthews for his love of Obama and Sharpton. I guess gasbag BillO doesn't mind being used as a political prop.
Read more