#blackopencarry protest occured today in Dallas. Outside of local area news, you likely haven't heard about this march against police violence because it has a pro-gun message. On twitter, #blackopencarry has become a popular hashtag tonight as word of the march/protest makes the rounds. While the protest is in favor of Michael Brown, I still love this protest anyway. No violence, no looting, no urine or rocks being thrown. Instead, these are just normal, every day Americans showing off their Second Amendment rights. Good for them!
#blackopencarry protest the police in Dallas
Support #BlackOpenCarry! More information here: http://t.co/V62ry2ELQH Much praise to @HueyGunClub! pic.twitter.com/CYNt3tBALe

— Jayel Aheram (@aheram) August 21, 2014
This is yet another blow to gun grabbing Democrats who would never dare challenge these protesters because they'd be labeled racists.
Read more
Bloomberg and other leftist news outfits are trying to read into Target's statement about bringing guns into their stores even in areas where you are legally OK to do so. Dana Loesch of the Blaze covers this leftist media lie perfectly. Here is Target's statement about guns:
No Bloomberg, Target is NOT banning guns
The leadership team has been weighing a complex issue, and I want to be sure everyone understands our thoughts and ultimate decision.

As you've likely seen in the media, there has been a debate about whether guests in communities that permit "open carry" should be allowed to bring firearms into Target stores. Our approach has always been to follow local laws, and of course, we will continue to do so. But starting today we will also respectfully request that guests not bring firearms to Target – even in communities where it is permitted by law.

We've listened carefully to the nuances of this debate and respect the protected rights of everyone involved. In return, we are asking for help in fulfilling our goal to create an atmosphere that is safe and inviting for our guests and team members.

This is a complicated issue, but it boils down to a simple belief: Bringing firearms to Target creates an environment that is at odds with the family-friendly shopping and work experience we strive to create.
While Target may prefer those legally entitled to have their guns on them not bring them inside their stores, do you see anywhere in the Target statement that says they are actaully banning them? Do you see anything in the statement that says if you bring a gun, you will be kicked out of Target? Nope.
Read more
Obama really needs a distraction. Not only from the VA but the dangerous Taliban Five trade for one American deserter. Nut jobs in recent days have suddenly tried to help throw the topic off, with the recent shootings in Seattle, Las Vegas and today Troutdale, Oregon. Obama and other fascist leftists are licking their chops now, thinking they will revive the gun control debate, as their allies in the media try and drum up anti-Second Amendment propaganda after today's Troutdale shooting. The Obama regime is already dropping hints that he will act 'Administratively, Unilaterally' on gun control.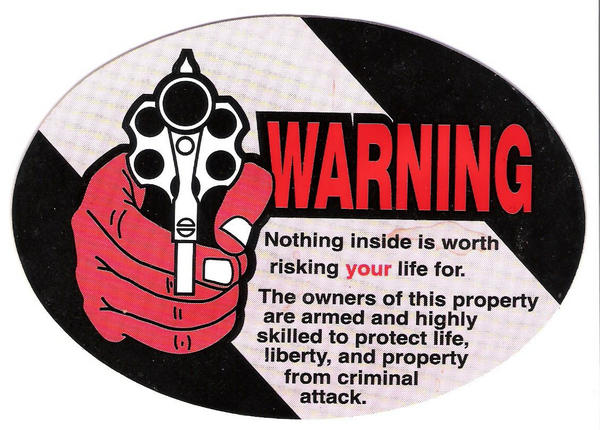 Obama Looking to Act 'Administratively, Unilaterally' on gun control
It's become so easy to predict the left's reaction to a tradegy, it's not even funny anymore. Just minutes after news of the Troutdale, Oregon shooting went public, progressive liberal Democrats begun instantly to blame conservatives, 'tea baggers' and the NRA for the shooting.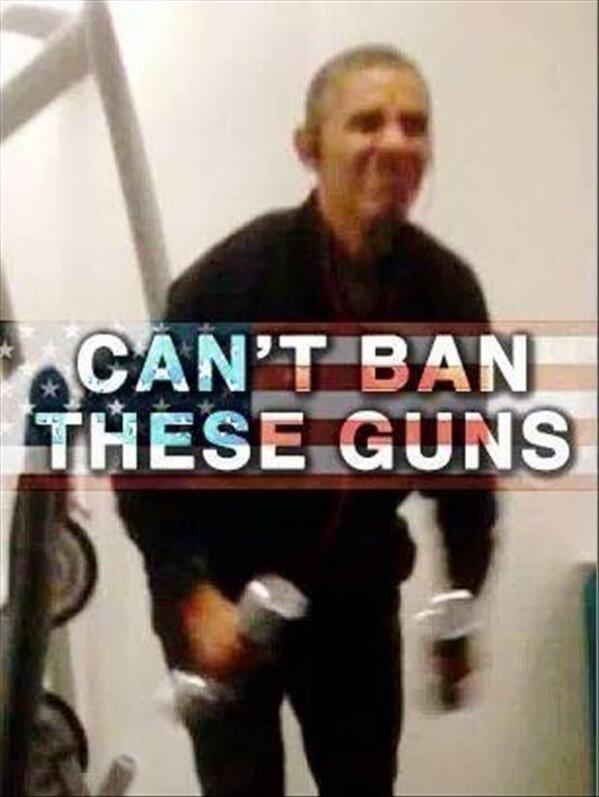 Leftists already blaming conservatives, 'Tea Baggers' and NRA for Troutdale shooting
While the #NRA teabaggers were roaring from their pulpit about gun rights, another school shooting was taking place at the same moment. #RHS

— Full Fathom Five (@FullFathomFive1) June 10, 2014
@mollythorud1 @sherrilee7 Maybe this is all a ploy by RWNJs and GunNutst to Ban Schools. Schools are making Guns and TeaBaggers look Bad.

— Bitch McConnell (@DeluxxxeOne) June 10, 2014
Apparently, no Teabaggers were involved in the Oregon Shooting today… Fox News is reporting on it.

— Ina (@InaMaziarcz) June 10, 2014
A 'male hispanic' with license plats from the city of Pacoima has barricaded himself in North Hollywood home and has a rifle. The 'male HIspanic' looks like a gang member, and his name hasn't been made public yet. He was involved earlier in a high speed chase. 12 schools including Walter Reed Jr. High, North Hollywood High School, Los Angeles Valley College, Colfax Charter, Oakwood are on lockdown. He was on the roof of the house for awhile too.
Male Hispanic with rifle barricaded In North Hollywood home
UPDATE: Armed man on run after vehicle pursuit ends. Now on roof of North Hollywood home. http://t.co/wROyb0UdQZ pic.twitter.com/lQLec43SMh

— NBC Los Angeles (@NBCLA) June 9, 2014
So much for those strict gun laws out here in Los Angeles and California huh?
Read more
Gun grabbers must be going into overdrive into leftist New Hampshire. Apparently, owning a gun store in that state will result in "non-renewal of insurance" notices. Shooters Outpost got one from from Massachusetts Bay Insurance Company. This is more than likely to result of Obama and Eric Holder's latest gun grabbing scheme 'Operation Chokepoint'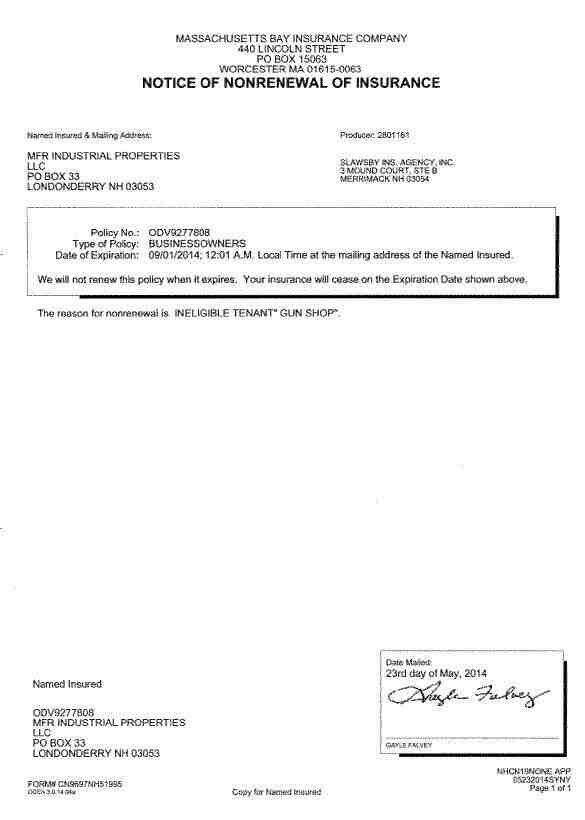 Shooters Outpost – non-renewal of insurance notice. Image: The Blaze
How desperate is the corrupt left wing media to indoctrinate people on gun control? Let's take a look at what CNN is doing with their latest poll asking if America needs 'stricter' gun laws. The first problem with CNN's polling is that nowhere on the American page is the poll question being asked. Instead, the poll was put on the CNN International page, asking a bunch of Eurotrash if they think America's gun laws need to be stricter. Am I supposed to really give a damn what the Euros think about our gun laws?
Secondly, according to BuzzPo, those users who try and vote no on CNN's poll aren't even getting their votes counted.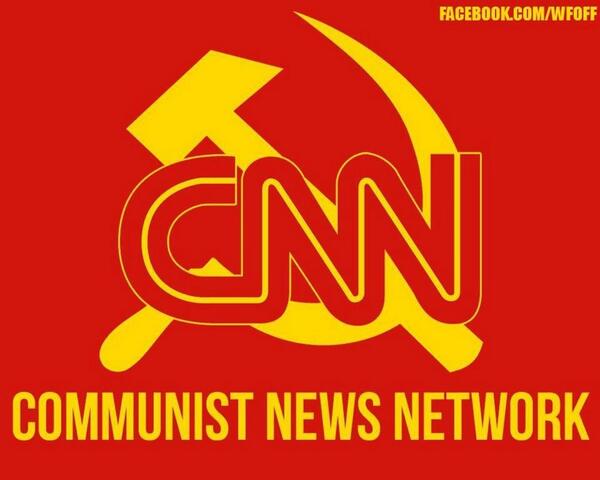 CNN caught sabotaging gun control poll
The second major issue, is that many "No" votes are not being tallied. This was originally brought to attention by "The Truth About Guns" Facebook page. I initially had my doubts, so I began voting "No" from several different computers and mobile devices. Sure enough, the fans from "The Truth About Guns" are right on the money! Many of the "No" votes are not being counted!
Yes, after the Isla Vista shooting, stabbing and car running over the left has revived the gun control debate, and the corrupt media is giddy to help.
Finally, leftists are calling for knife control! Breitbart posted pictures of memorials and vigils held in honor of the victims of Elliot Rodger's rampage. As you would expect in a far left community, the NRA is getting the blame, not the actual not job who killed 7 people (three with a knife, three with a gun, and one with his BMW. But there were also other signs calling for Knife Control Now spotted and posted by Breitbart.
Is the knife control now thing a parody of the gun grabbing loons, or are the leftists seriously now wanting 'knife control?' You make the call.
Progressives get all hot and bothered if little kids draw guns on a piece of paper. Several kids in elementary school have been suspended or displined by their school for their 'evil' gun drawings. But when it comes to nut jobs, who leave clues that they might do something, and even make Youtube video about 'Retribution' progressives just turn the other cheek and ignore the mentally deranged idiot, until it's far too late.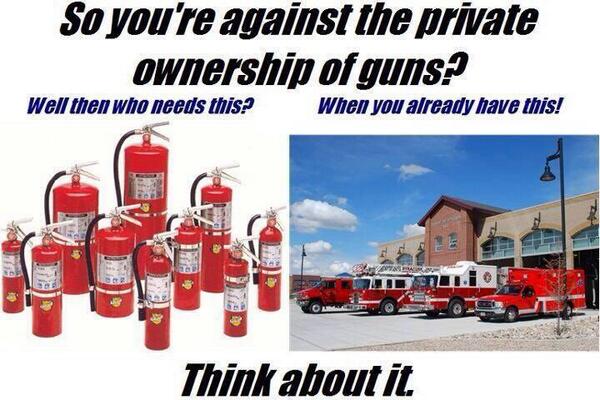 Progressives go after kids for drawing guns, but not loons like Elliot Rodger
Lets look at a few examples of progressives going after little kids for drawing guns:
Kody Smith, a second grader at Talbott Elementary School in Colorado Springs got in trouble recently for drawing a picture of a gun at school.
Baltimore School Suspends Second Grader for Eating His Pop-Tart Into the Shape of a Gun
6-year-old boy suspended for pointing finger like a gun
Read more
The narrative of the Elliot Rodger killing spree at UCSB isn't about how he killed half of his victims by stabbing them to death with a knife. The narrative also doesn't make any mention that Rodgers was yet another mentally disturbed progressive. Instead, the media narrative about the Elliot Rodger killings is again about the gun he used to kill three people and himself. I think Larry Elder said it best on Twitter:
Victim's Dad blames son's death on "irresponsible politicians and the NRA." 3 of 6 killed by knife. #IslaVistaShooting #ElliotRodger #NRA

— Larry Elder (@larryelder) May 25, 2014
Where are all the progressives calling for knife control?
Larry Elder is refering to Richard Martinez. He was the father of 20-year-old UCSB shooting victim Christopher Martinez. I'm not going to go out and bash Mr. Martinez for his statements about the NRA. Richard Martinez lost his son, so of course he is going to react emotionally.
What I do blame, again is the media. They trump up all this anti-gun, anti-NRA rhetoric. They are the ones who try and push their gun banning, political activism on the public. Mr. Martinez may not have even have been aware that half of Elliot Rodger's victims were killed with a knife.