The Democrats are already in deep trouble this November, when they are likely to lose the Senate and more seats in the House. If Obama goes ahead with his unilateral amnesty actions around Labor Day like some are predicting, this would be the final nail in the Democrat's coffin. Now, there are reports that Obama may wait until after the mid-term elections to do his unilateral amnesty.
Obama may delay unilateral amnesty until after mid-terms
The Obama administration hinted on Friday that it might delay a some of its unilateral and controversial changes to U.S. immigration policy until later this year, instead of his original deadline of the end of the summer.

In his Friday briefing to reporters, White House Spokesman Josh Earnest refused to answer direct questions about whether President Barack Obama's announcement would still be made by the end of the summer. Earnest dodged that question several times, and also noted that Obama still doesn't yet have any formal recommendations to consider — both are possible signs that this deadline will now be pushed back.
But I thought all the border invaders were just poor children from Central America looking for a better life? Turns out, much like everything else a progressive says, that complete and utter BS. Muslim terrorists are operating in the Mexican border city of Ciudad Juarez and planning to attack the United States with car bombs or other vehicle born improvised explosive devices (VBIED). The DOJ and defense department are all on alert for an imminent terrorist threat according to Judicial Watch.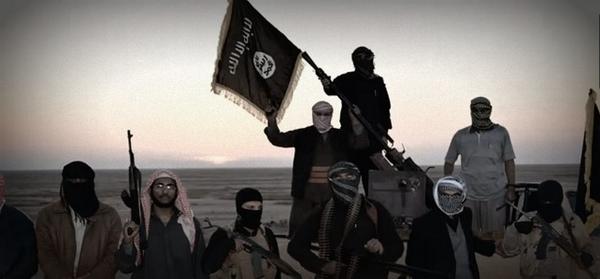 Imminent terrorist attack warning by Feds on US Border
Jerry Brown said the other day that all illegals are welcome. SO Surenos 13 gang member gang member Oswaldo Medina-Cisneros decided to take Brown up on his offer and re-entered California, via Mexico illegally. This comes after the illegal was already deported once before. Hey, thanks a lot Moonbeam. Lets get some more Surenos 13 gang bangers into California.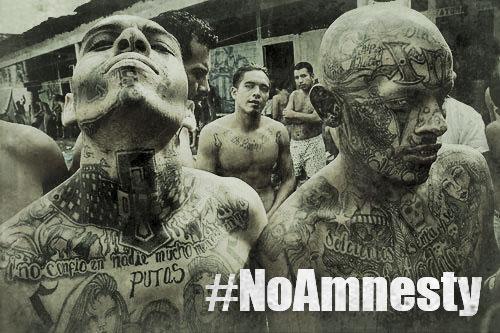 Surenos 13 gang member re-enters country after being deported
On August 22 the gang member, 28-year-old Oswaldo Medina-Cisneros, entered the U.S. illegally from Mexico. Border Patrol agents arrested Medina-Cisneros; during subsequent interviews, authorities determined that the illegal immigrant was a mbember of the Surenos 13, according to U.S. Customs and Border Patrol (CBP).
Court records obtained by Breitbart Texas show that Medina-Cisneros was taken into custody after agents observed him climb over the U.S.-Mexico international boundary fense.
Authorities quickly discovered that the 28-year-old had previously been deported.
"Record checks revealed that [Medina-Cisneros] was ordered removed, and was subsequently removed from the United States to Mexico on February 4, 2013," a criminal complaint states. "There is no evidence showing [that he] has applied for and sought or received permission from the United States Attorney General or the Secretary of the Department of Homeland Security to re-enter the United States after being previously removed."
Border Angels is a far left, open borders pro-amnesty group based in California. It's founder, Enrique MORONes was one of two open-borders guests on O'Reilly tonight. Morones actually said on O-Reilly, while defending Moonbeam Jerry Brown that the US/Mexico border has never been more secure. I guess when the border invaders are flooding over in record numbers Morones considers that in how secure things are. More clients for him, more illegals to pay for by the American tax payer.
Illegal border invaders who were shipped to Lynn Massachusetts are already enrolling in Thurgood Marshall Middle School. But these aren't those 'poor' children that got teddy bears and soccer balls. Adult illegals, with graying hair and wrinkles are enrolling in Thurgood Marshall Middle School.
Adult illegals enrolling in Thurgood Marshall Middle School Lynn Massachusetts
Illegal aliens are now starting to set fires at La Copa Ranch in Texas. Remember Obama's illegal alien border invaders? That story has kind of dropped off the radar while Ferguson and ISIS dominate the news headlines. But illegals are still invading our southern border and doing damage.
Illegal aliens start fire at La Copa Ranch Texas
HOUSTON, Texas — A group of illegal aliens and their smuggler started a massive grass fire on a ranch in South Texas after being pursued by agents from the U.S. Border Patrol. The fire began at the end of a chase when the car carrying the illegal aliens left the roadway in what is known as a bailout. The car came to a stop on some dry grass and caught fire from the heat of the exhaust system as the occupants scattered into the brush.
The fire began on the La Copa Ranch which is located just south of the U.S. Border Patrol's Falfurrias Checkpoint. This is an area known for illegal immigrants being smuggled to be dropped off to sneak around the checkpoint. Border Patrol agents were pursuing three suspicious vehicles in the southbound lane of Highway 281 when one of the vehicles left the roadway and got stuck in the soft sand according to Brooks County Sheriff's Deputy Elias Pompa. "The tall grass in the area had recently been cut," Pompa said. "It was very dry and quickly caught fire."
Even though hundreds of illegals are still invading our border daily, another big wave of 30,000 or more is expected in September or October according to the Washington Examiner.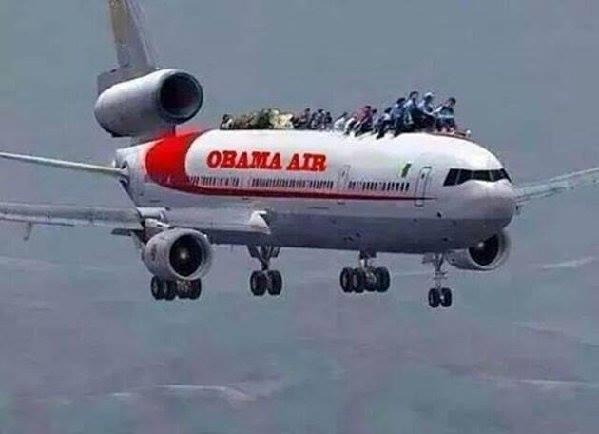 Illegal immigrant wave of 30,000+ coming in September
Obama is sprinkling illegal aliens all over the place. Besides the actual 50 states, Obama has even shipped some to the US Virgin Islands and Puerto Rico.
Obama released 7,173 illegals in July
The federal government released 7,173 more illegal immigrant juveniles into the United States from July 7 to July 31st, according to updated data from the Office of Refugee Resettlement.
During those three weeks, Alabama received 108 more illegal immigrants; California,, 759; Florida 628; Georgia, 258; Louisiana, 204; North Carolina, 373; New Jersey, 237; New York, 897; Texas, 1,000.
The federal government has now released 37,477 illegal immigrant juveniles detained at the U.S.-Mexico border this year. They had released 30,304 as of July 7.
Here is a state by state (and US Terroirty) breakdown of where illegals have been dumped:
Meet Juan Garcia Ahuezoteco. He is a 23 year old 'dreamer' who is in this country illegally. Apparently, Juan Garcia Ahuezoteco. is so afraid of being deported, he sped off in a Dodge Durango, reaching speeds of up to 100mph. He also 'allegedly' ran in to a Honda Accord, killing four Americans. Two passengers in the Dodge Durango were also killed. It's not known if they were in this country legally. Ahuezoteco's girlfriend, who is knocked up with an anchor baby spoke to him during the police chase.
Illegal alien 'afraid of being deported' kills six in car wreck in Texas
Yet another one of Obama's 'Dreamers' aka illegals invading this country for amnesty has been charged in the murder of another American. Meet Cristian Alexander Zamora. He's from El Salvador, and was in this country illegally when he 'allegedly' used a machete and a baseball bat to murder a 16-year-old Texas high school student. As usual, the local Houston media reporting on this story leave out the fact that Cristian Alexander Zamora is in this country illegally. We wouldn't want to derail amnesty now would we?
Illegal from El Salvador Cristian Alexander Zamora allegedly kills boy with machete