How desperate is Obama to allow Iran to get a nuclear weapon? He used British PM David Cameron to call up senators and try and convince them not to pass more sanctions on Iran. Obama is determined to allow Valerie Jarrett's homelands to get nukes and has even threatened to veto any Iran sanctions bill that made it out of the senate. There are even some Democrats who want to slap sanctions on Iran, like Chuck Schumer and Robert Menendez. These are about as far left as you get, yet they agree with Republicans on Iran sanctions.
"I have contacted a couple of senators this morning, and I may speak to one or two more this afternoon," Cameron said during a joint press conference with President Obama at the White House Friday. The prime minister arrived in Washington Thursday to meet with the president and his administration to discuss a range of issues.
Even Obama himself admitted during his press conference with Cameron that there is less than a 50/50 chance Iran will abide by the restricitions Owe have placed on them in order to lift most sanction. Yet, Obama's response to congress? Hold your fire.
Obama uses David Cameron to beg senators not to pass sanctions on Iran
If you like your nuclear capabilities, you can keep them, period. I guess this is what Obama and/or John Kerry told the Irans today when their nuclear program was supposed to be shut down. As usual, Iran played games, and played John Kerry, giving them until July 2015 now to get rid of nukes.
Obama-Kerry fail – Iran given another 7 month extension for nuke program
Time is running out to stop Iran from getting a nuclear weapon. Israel knows this, and they also know that the King Hussein regime here is on the side of the mullahs. So now there are reports that Israel is considering a strike on Iran to take out their nuclear weapons program. The top mullah in this country (Obama) will likely condemn Israel for even thinking of protecting themselves. Iranian born real POTUS Valerie Jarrett can't like this either.
Israel considers strike on Iran
Without an exit ramp, Israel insists its hands will not be tied by an agreement reached this week, this month or next, should it contain a clause that ultimately normalizes Iran's home-grown enrichment program.
Man, I kind of wish Scotland would have voted for Independence. At least they wouldn't be linked to a wimp like David Cameron who will hold talks with Iran's Hassan Rouhani and beg his permission for help in going after ISIS. The Brits and Europeans are still nothing but a bunch of wimps and cowards. If David Cameron is the best thing the UK could come up with to represent 'conservatives' then you should just stick to the Labour Party. Oh, and he looks like Piers Morgan too.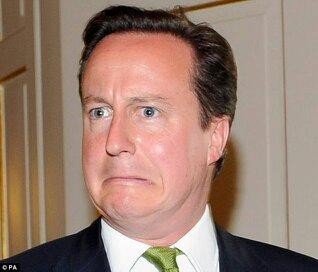 UK PM David Cameron to beg Iran for support with ISIS
Iran President Hassan Rouhani has called last night's USA bombing ISIS in Syria 'illegal'. Remember, this is the same Rouhani, and the same Mullah controlled Iran that Obama and Lurch Kerry want to partner with the go after ISIS. Hey Rouhani and Iran. GFYS. Apparently, Rouhani is under the assumption that we need his permission from Syria to carry out air strikes in Syria against ISIS terrorists. Again, Rouhani, and Iran, GYFS.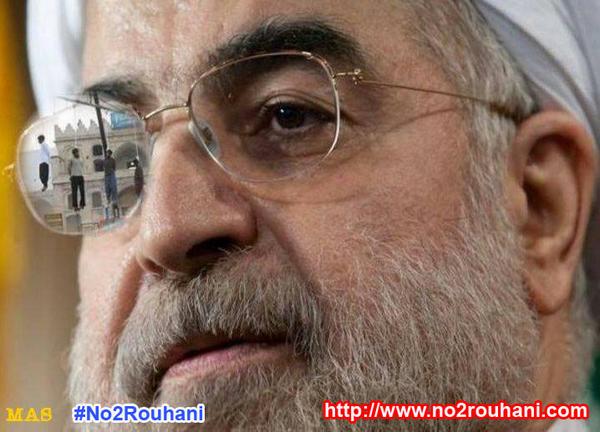 Iran President Rouhani: USA bombing of Syria illegal
#BreakingNews Rouhani: Syria strikes illegal, not coordinated with Damascus http://t.co/pVeg9RfwJv

— Israel News (@IsraelNewsNow) September 23, 2014
Let's get something else straight Hassan Rouhani. If we ever get a president here who isn't too chickenship to go after ALL terrorists, we wouldn't need permission to bomb the hell out of IRan and take you and the Mullahs out either. You got that?
Iranian fighter jets forced a US military charter plane to land in Iran. There are reports that 100 American troops are on-board the flight that was forced to land in Iran. Meanwhile, Obama is visiting Stonehenge.
Update: Still on the ground from Iran. No clearance for departure has been given. It's been over an hour already.
Pentagon officials say plane with Americans on board in Iran is still on the ground, waiting for clearance to depart http://t.co/4Qv5hueyJo

— MarySchiavo (@MarySchiavo) September 5, 2014
Washington Post quotes U.S. officials saying Iranian fighter jets forced charter plane carrying about 100 Americans to land in Iran.

— Reuters Top News (@Reuters) September 5, 2014
Military plane w/100 Americans, 2 Canadians forced to land in Iran. It's turning out to be a fun year for Obama. http://t.co/2lJRgoudwf

— Ali A. Rizvi (@aliamjadrizvi) September 5, 2014
BREAKING: Plane carrying U.S. troops forced to land in Iran by Iranian fighters. via @adamgoldmanwp @karendeyoung1 http://t.co/rFl00Yv8jK

— Dan Lamothe (@DanLamothe) September 5, 2014
BREAKING: US military plane with approx 100 on board has just been forced to land inside Iran by Iranian fighter jets.

— JΞSTΞR ✪ ACTUAL™ (@th3j35t3r) September 5, 2014
A small commercial plane crashed at Tehran's Mehrabad Airport on Sunday morning, killing at least 40 passengers who were on board. Below is believed to be a picture from the crash site in Tehran at Mehrabad Airport (from Twitter)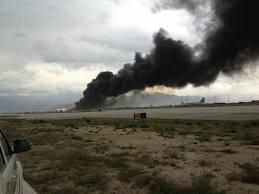 Passenger jet crashes Tehran's Mehrabad airport – 40 onboard
#BREAKING: A passenger airplane crashes in #Tehran airport MehrAbad. All passengers likely killed. – @abasinfo

— NewsBreaker (@NewsBreaker) August 10, 2014
#BREAKING Passenger jet crashes near Tehran's Mehrabad airport

— Agence France-Presse (@AFP) August 10, 2014
MORE: All 40 Passengers likely killed in Plane that crashed at Tehran Airport. – Tasnim News Agency's @abasinfo

— Breaking911 (@Breaking911) August 10, 2014
Just as expect, Lurch Kerry and the rest of the cowardly Europeans gave Iran a 4 month extension to meet the requirements for the so called 'nuclear deal.' The dead was supposed to be this coming Sunday, and anyone who knows Iran and how pathetically cowardly the US and Europeans are in the 21st century, knew this would happen.
Cowards: Iran nuclear dead extended till November 24th
#BREAKING Iran nuclear deadline extended to Nov 24: Western diplomat

— Agence France-Presse (@AFP) July 18, 2014
Breaking: Iran, six powers agree to extend nuclear talks until late November. http://t.co/tYCeEMbSEk

— Wall Street Journal (@WSJ) July 18, 2014
Yet again, progressive liberal Democrats in America turn out to be just like dictators like Iran's Ayatollah Khamenei. They think the same way, smell the same way, and lust for power the same way. You see, just like progressive liberals Democrats in America, Iran's Ayatollah Khamenei is blaming George W. Bush and America for the meltdown happening in Iraq now. This must be why Obama is so anxious to work with Iran. Obama is basically our version of Ayatollah Khamenei. Blame Bush and America, never take responsibly for actually blame those who are truely resonsible for Iraq's meltdown. That would be Obama's failed policy of yanking all troops.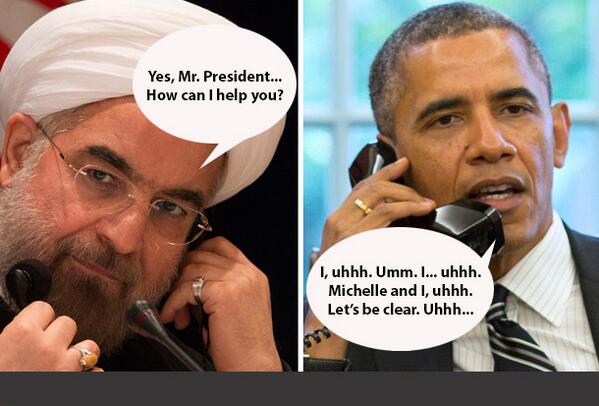 Just like progressives! Ayatollah Khamenei blames America, Bush for Iraq meltdown
The US government should answer why waves of insecurity and storms of instability and #terrorism have swept #Iraq? 9/14/07 #ISIS

— Khamenei.ir (@khamenei_ir) June 16, 2014
While Obama has been golfing and wasting tax payer dollars on yet another vacation in Palm Springs this weekend comes this. Obama is ready to talk with Iran over Iraq's meltdown. Yet, Obama wants to work together with Iran, the country which has weekly 'Death to America' chants. I saw this over at Weasel Zippers and had to do a double take. This is absolutely inexcusable.
Obama's sudden unilateral appeal to Iran smacks of the same opportunism the Taliban 5 deal did. "Never let a crisis go to waste."

— Chris Coon (@Coondawg68) June 15, 2014
Obama always said he'd enter into unilateral talks with Iran. He just never said it'd be with him grovelling to them for their help. #Iraq

— Razor (@hale_razor) June 15, 2014
Obama will ask Iran to protect our Baghdad embassy and Iran will laugh and laugh and laugh.

— jon gabriel (@exjon) June 15, 2014