Daniel Tergrman a 4 year old boy is the latest casualty of terrorist Hamas rockets fired at a UNRWA school. Of course, there has been no condemnation from Obama, Kerry or the UN who are so quick to condemn Israel when Hamas uses human shields to bring up their causalities. Again, the double standard here irritates the hell out of me. Pray for the family of Daniel Tergrman.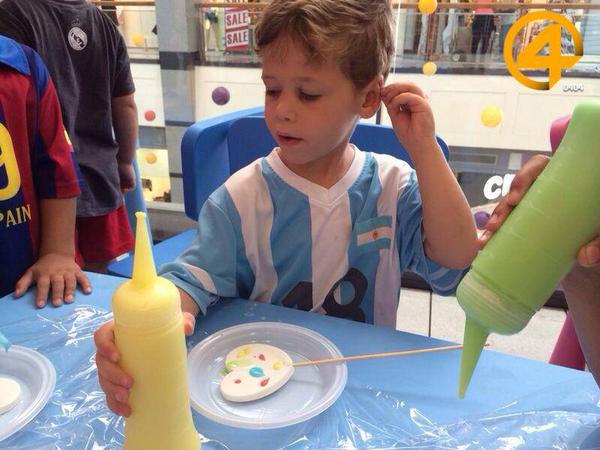 Daniel Tergrman – 4 year old killed by Hamas rocket at UNRWA school
Reports are the mortar that killed this 4 year old child, Daniel Tergrman, was fired from UNRWA SCHOOL! #hamas #tcot pic.twitter.com/nIA3K6IFAj

— Boondock Saint (@The13th_Ghost) August 22, 2014
#Israel: We have changed our image. We remember #Daniel #Tergrman. May he rest in peace.

— The Israel Company ✡ (@israel_flash) August 22, 2014
Daniel Tergrman. Z'L' 4 años Bendita sea su Memoria

— Spain for Israel (@spain4israel) August 22, 2014
Not only are black race hustlers trying to get people fired up in Ferguson, but so to are anti-Semite, Jew/Israel blacks as well. For some reason, the Palestinian flag made it's debut yesterday in Ferguson. What does Palestine have to do with Ferguson? Did the Jews do the riots? Or maybe the Jews caused the cop to shoot Michael Brown. Oh wait, I know! The Jews caused Michael Brown to steal $50 worth of cigars from a liquor store before being by the cops. Darn you Zionists!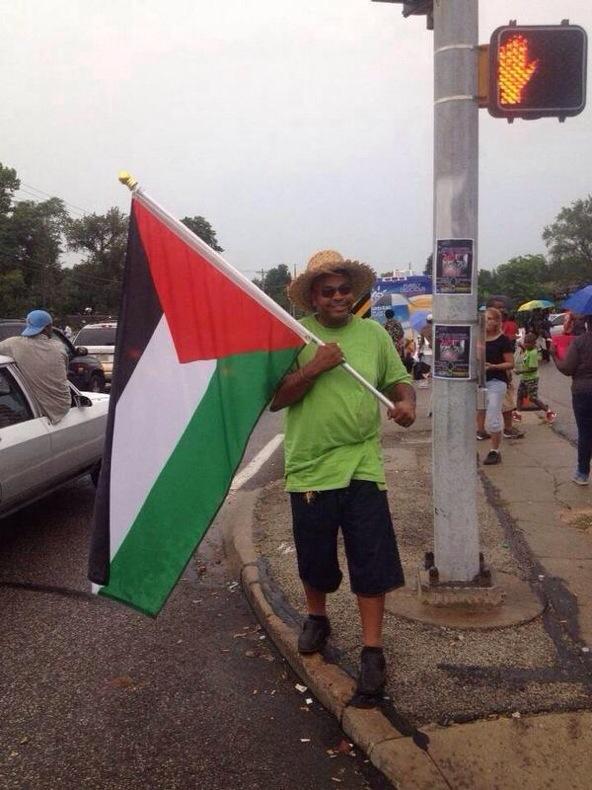 Palestinian flag waving in Ferguson – The Jews did the riots?
Update: the cease-fire is five days or 120 hours.
I don't understand this one. Israel and Hamas have extended their cease-fire for another 72 hours, despite Hamas firing rockets into Israel just two hours before the original 72 hour cease-fire was set to expire. Obviously Benjamin Netanyahu knows a lot more than I do to agree to this cease-fire. I would like to see Israel just wipe Hamas off the map already and be done with those terrorists.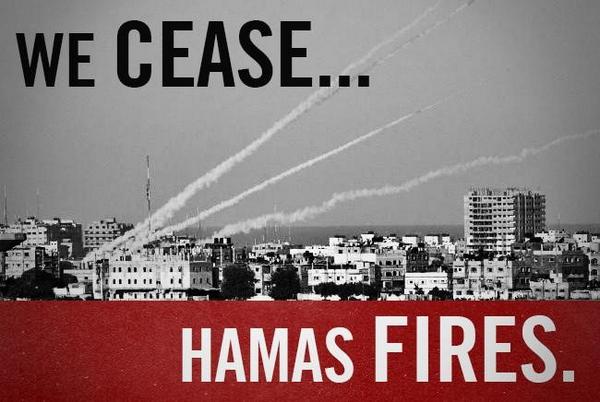 Despite Hamas firing rockets at Israel cease-fire extended 72 hours
#Hamas agrees to extend cease-fire with #Israel http://t.co/nXRppAxfOV pic.twitter.com/pGbpLLQ5eR

— Al Arabiya English (@AlArabiya_Eng) August 13, 2014
#BreakingNews Egyptian sources: Israel, Palestinians agree to exted ceasefire by 72 hours http://t.co/2mVBjYJM00

— Israel News (@IsraelNewsNow) August 13, 2014
Israel and Palestinian factions agree to extend ceasefire: Palestinian official. http://t.co/x1a8HmSuXw

— Reuters Top News (@Reuters) August 13, 2014
For the third time in a row, during a cease-fire, Hamas terrorists have fired two rockets into Israel, two hours before the cease-fire was set to expire. Despite all the corrupt American media reports about Hamas working with Egypt on a 'peace deal' with Israel, Hamas shows yet again they have no real interest in peace. As I've said on numerous occasions on this blog, it's time for Israel to quit playing around with Hamas, and destroy them completely once and for all. If the corrupt American left, and European trash don't like that, then that's their problem, not Israel's.
BREAKING: Israeli police say rocket lands in Israel 2 hours before end of Gaza war temporary cease-fire.

— The Associated Press (@AP) August 13, 2014
Confirmed #Gaza terrorists launched rocket at #Israel 2 hours before end of ceasefire. No injuries reported.

— Peter Lerner (@LTCPeterLerner) August 13, 2014
Israeli police say rocket lands in Israel 2 hours before end of Gaza war temporary cease-fire – @AP http://t.co/QCjvqs1nSo

— Breaking News (@BreakingNews) August 13, 2014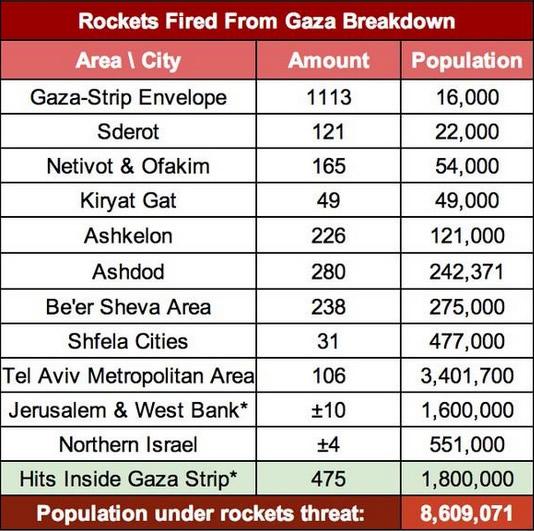 Hamas fires rockets into Israel before cease-fire expires (again)
So how do pro-Hamas idiots in Carteret County North Carolina show their support for terrorists? Apparently, at one McDonald's they spread butter in the the shape of a Nazi swastika to try and make their point that they hate Jews and Israel. But hey, lets raise the minimum wage of these burger flippers to $15 per hour, because they are so over worked or something.
Pro-Hamas thug puts swastika in woman's chicken sandwich at McDonald's in North Carolina
Despite denials by Hamas, there is growing evidence that the terrorist group Islamic State of Iraq and Syria [ISIS] — also known as "The Islamic State" — has begun operating in the Gaza Strip.
Not only does Israel have to deal with Hamas terrorists in Gaza, but now they get to deal with the ISIS Islamic radicals as well. Of course, the media will never mention that ISIS is now in Gaza, but Gatestone Institute (via Badblue) has let the cat out of the bag. We'll see how much longer the media can hide this.
ISIS Already in Gaza Strip
That's right. Yet another useless cease-fire has been agreed to by Israel and the Hamas terrorist network in Gaza. Why Israel continues to agree to these cease-fires when they know Hamas will eventually violate them I'll never understand.
BREAKING NEWS: Israel, Palestinians in new cease-fire agreement http://t.co/b9JgqwAznv

— Fox News Alert (@foxnewsalert) August 10, 2014
Update: Israel, Palestinians agree to Egyptian proposal for new 72-hour ceasefire in Gaza starting 1700 ET Sunday http://t.co/iBNyX6wk6V

— Yahoo Canada News (@YahooCanadaNews) August 10, 2014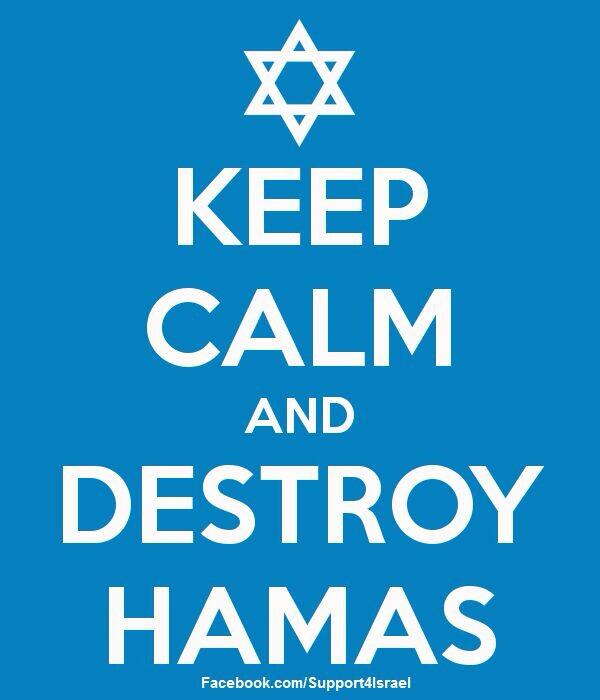 Yet another 72 hour cease-fire between Israel-Hamas
I truly admire Bibi Netanyahu for trying to find some sort of diplomat fix to to Hamas terror network targeting Israeli civilains, but terrorists like Hamas will never stop attaack Jews until they are blown off the face of the planet once and for all.
It's time for Israel to quit playing around with Hamas and destroy them once and for all. If the international community has problems with that, then that's their problem.
We are Hamas, we are Jihad is another fine example of the anti-Israel anti-Jew protests happening in America. This 'we are Hamas, we are Jihad' protest occurred just days before a synagogue in Miami was spray painted with swastikas and 'Hamas.' This also happen just a week or so before Rabbi Joseph Raksin was murdered, likely by pro-Hamas scum in Miami. Below is a video of the 'We are Hamas, We are Jihad' protest in Miami. The man who filmed the following video was hit multiple times by 'peace loving' Hamas supporters and according to the video has filed assault charged. I'll say one thing for the man who was in the middle of this. He held his temper a lot better than I would have.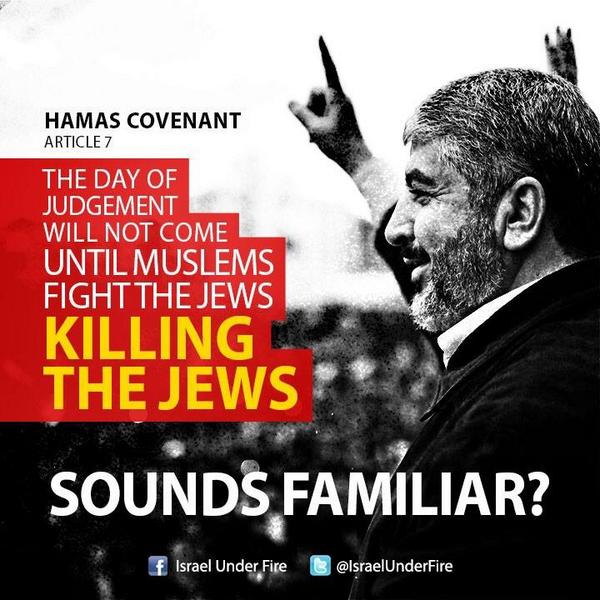 We are Hamas, we are Jihad protesters attack Israel supporter in Miami (Video)
And now the corrupt media with all their Hamas propaganda have blood on their hands. Rabbi Joseph Raksin was walking to temple early Saturday morning when two black thugs shot and killed Rabbi Joseph Raksin. This follows anti-Semitic messages that were found on a synagogue in the same area last week. Swastikas and Hamas were spray painted in red outside the doors to Torah V'Emunah Congregation. This is an obvious hate crime. Not only for the fact the two black thugs killed a Jewish man, but also the fact he was white. Oh wait, that's right. Hate crimes in this case aren't called hate crimes. Maybe these two black thugs were just 'militants'.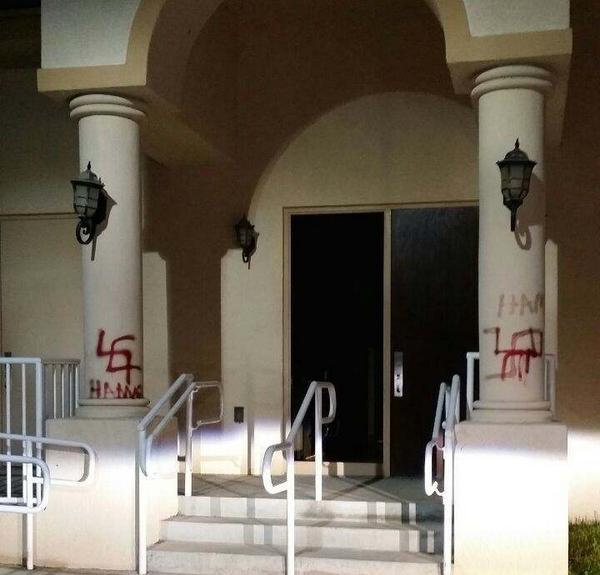 Thugs shot and kill Rabbi Joseph Raksin in Miami
Finally! Obama has spoken the truth! In an interview with New York Times Obama ball washer Thomas Friedman, he flat out said that he doesn't worry about Israel's survival. Thanks for finally admitting the truth Barry, but we already knew that. Now you can drop the act about having Israel's back. Newsbusters has the summary:
I asked the president whether he was worried about Israel. [Answered Obama] Because Israel is so capable militarily, I don't worry about Israel's survival."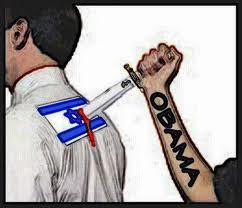 Obama Says 'I Don't Worry About Israel's Survival'