CNN really loves their Hamas terrorists. Over and over again, CNN including self hating Jew Wolf Blitzer continues to feature Hamas spokesman Osama Hamdan.
CNN repeatedly features Hamas spokesman Osama Hamdan (Video)
This is CNN.
During the '90s, CNN was known as the Clinton News Network. Since they have moved even further to the left, they are more like the Communist News Network (especially since they hire Communists like Van Jones.) Now maybe we call CNN the Caliphate News Network, with their constantly sucking up to terrorist Hamas and bashing of Israel.
Read more
You know that rocket that hit Shati UN camp in Gaza that killed 15 that Obama and the pro-Hamas media has been condemning? Turns out the rocket was fired by the Hamas terrorsts in Gaza, not those 'evil' Jews that Obama, the media and the progressive liberal left are complaining about.
Out of #Gaza far from #Hamas retaliation: misfired rocket killed children yday in Shati. Witness: militants rushed and cleared debris

— gabrielebarbati (@gabrielebarbati) July 29, 2014
@IDFSpokesperson said truth in communique released yesterday about Shati camp massacre. It was not #Israel behind it

— gabrielebarbati (@gabrielebarbati) July 29, 2014
So what does Obama, the Jew hating left, and the UN condemn Hamas for killing innocent children? Answer is never. It took an Italian journalist to reveal this the truth. The media in America will have no part of that because it will make them and their Messiah Obama look foolish yet again.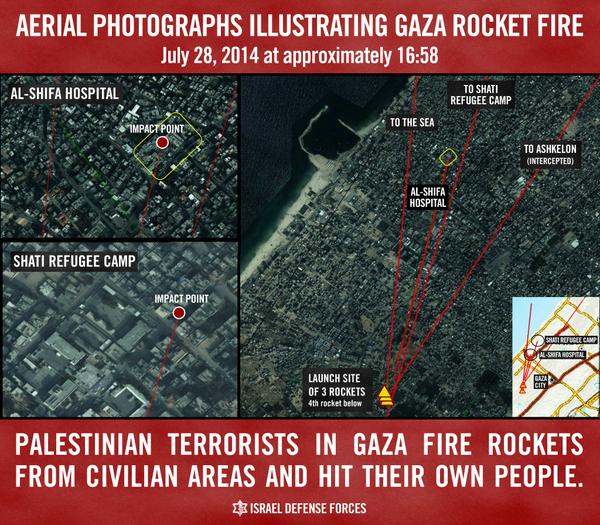 Oh BTW, rocket that hit camp in Shati was from Hamas
Turkey, the so called 'moderate Muslim' country in Europe has been forced to cancel the second 'Freedom Flotila' Turkey pulled this stunt back in 2010, and their IHH members had nine people killed when they insgitaged violence against the Israelis. This time, the cowardly Turks are just going to send planes of humanitarian aid to Gaza.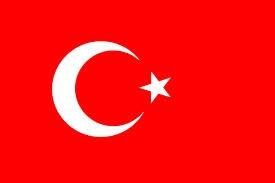 Owned! Turkey cancels second freedom flotilla
Here's something you wouldn't hear from the anti-Israel, pro-Hamas American (and world) media. A third set of Hamas rockets were found at another UNRWA school in Gaza. But Nancy Pelosi told me that Hamas is a humanitarian organization or something.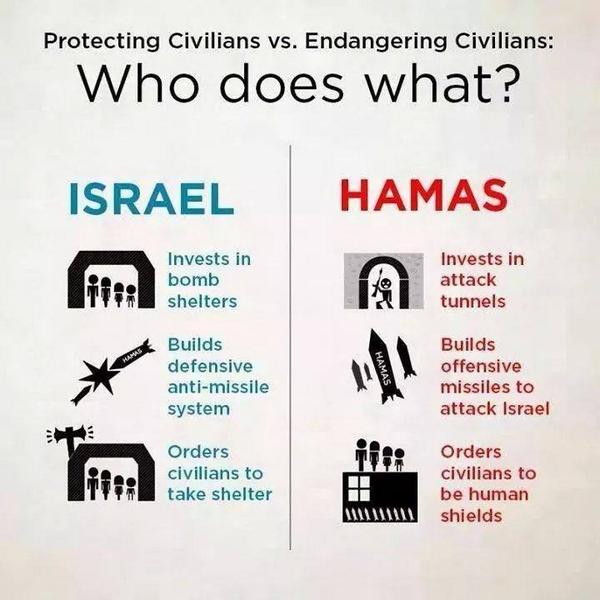 3rd set of Hamas rockets found in UNRWA school
The Associated Press tweeted a smug message to it's readers about how "Congress is falling over each other to support Israel.' Well, we know where the AP and American media stands. They fall over each other to support the terrorists of Hamas.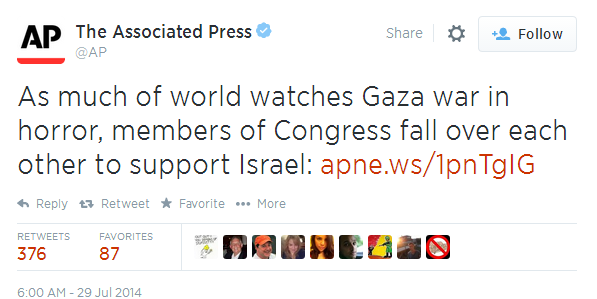 Associated Press tweet: Congress fall over each other to support Israel
As much of world watches Gaza war in horror, members of Congress fall over each other to support Israel: http://t.co/DepO2etLQS

— The Associated Press (@AP) July 29, 2014
The link is to a story about how the House is supposed to pass a trimmed downed version of an support package for Israel. Don't you just love the smug progressive liberal anti-Israel media in this country?
Read more
Obama hates Jews (except those self-hating ones who throw Israel under the bus). Not only is Obama threatening Israel for daring to protect their people from Hamas terrorist, but Obama's IRS and Hillary Clinton's State Department worked together to target pro-Israel group, just like they did conservative groups. From the Wall Street Journal (via Weasel Zippers). You'll have to logon to the Wall Street Journal to read the full story of Obama's IRS and State Department targeting of Israel, it can't be cut an pasted here.
IRS & State Department worked to target Pro-Israel groups
Hamas Al-Aqsa TV & Radio have been knocked off the air in Israel. This comes on the heels of Hamas Chief Khaled Meshaal told Charlie Rose of PBS that he would refuses to 'Coexist' with the 'State of Israel' and would never recognize a Jewish state. Yep, PBS is the latest to give Hamas free propaganda to spew their bile, and we the tax payers get to pay for it too.
Hamas TV knocked off the air by Israel. Good.

— Nathan Wurtzel (@NathanWurtzel) July 29, 2014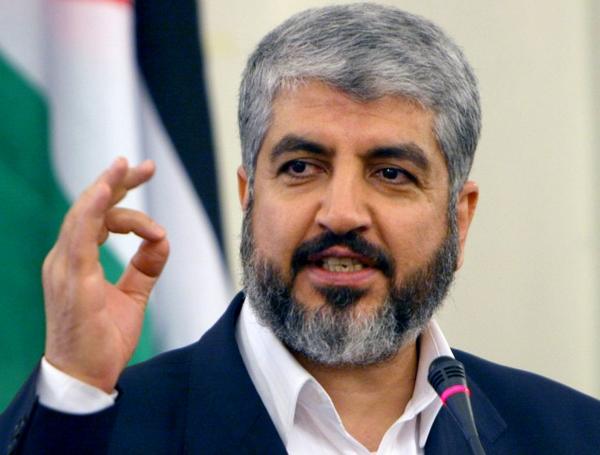 Boom! Hamas Al-Aqsa TV & Radio knocked off air in Israel
Unlike America under Obama, Israel isn't going to take Hamas' crap anymore. Hopefully, Israel will finally wipe out Hamas once and for all. Enough is enough.
Of course, if they get the American media channels over there in Israel and the Middle-East, it's basically Hamas TV anyway.
No matter how much propaganda the corrupt media and progressive liberal Democrats in this country want to feed the public, people start aren't falling for the 'poor Hamas' bullshit. By more than a 2-1 margin, a PEW poll shows that Americans (other than Democrats and progressive liberals) blame Hamas for the violence in the 'war' with Israel. If you just listened to the propaaganda in the media, you'd think this poll would be a lot closer than it actually is. The only group sampled in this poll who has sympathy for terrorist group Hamas is of course the Democrats, and especially the progressive liberal ones. Twice as many Americans say Hamas (40%) as Israel (19%) is responsible for the current violence overall.
Americans (except Democrats) blame Hamas over Israel by 2-1 margin – PEW poll
Looks like the Democrats and their spinmeisters in the media are going to have to go overtime to try and convince low information voters how bad the Jews are.
Read more
I'm starting to think if Obama picked John Kerry to be Secretary of State because he was so inept that everyone would forgot what a disaster Hillary Clinton was in the same position. Lurch Heinz Kerry is not only the only Secretary of State over the last 20 years to fail to get a Israel-Palestian cease-fire, but he's actually brought the Jews and Muslims together on one issue. They both hate the inept Kerry.
Obama mad at Israel that both they and Hamas hate John Kerry
Of course we know which side Obama and the progressive liberal Democrat in America stand on, and it isn't Israel's side. Goofy Obama is reportedly really mad at Israel that they despise Kerry so much. Aww.
Read more
The pro-Hamas, anti-Israel media is back in overdrive this week after a relatively calm weekend. Some anonymous NBC 'journalist' claimed he/she saw witness Israeli drones fire on Shifa Hospital. Tje anonymous coward NBC reporter never made his name public, and now that story has proven to be complete and utter bullshit. Yet, just a few minutes later, NBC was editing their original story now claiming that it wasn't Israel who fired on Shifa Hospitial. It was the Muslim terrorists of Hamas. Check out the before and after of NBC's text of their story originally blaming Israel (as usual):
Before: NBC blames Israeli drones for firing on Shifa Hospital.
After: NBC changes story to admit Hamas fired on Shifa Hospital.