16 people in Tel Aviv Israel are wounded from a stabbing attack by Muslim radicals. Of the 16 wounded, six people are reported to be in serious condition. The Tel Aviv stabbing took place o Bus 40 at Derech Menachem Begin, near the Ma'ariv Bridge.
UPDATE: 16 wounded in Tel Aviv stabbing attack, including six in serious condition http://t.co/YoMLF5FHai pic.twitter.com/fngtyIsCwp

— Haaretz.com (@haaretzcom) January 21, 2015
A #Palestinian terrorist has injured several people in a stabbing attack in Tel Aviv. More information to come.

— IDF (@IDFSpokesperson) January 21, 2015
UPDATE: Assailant in Tel Aviv bus stabbing is 23 yr. old from West Bank city of Tulkarem who entered Israel illegally http://t.co/YoMLF5FHai

— Haaretz.com (@haaretzcom) January 21, 2015

This terrorist attack by the Hamas aligned Palestinians is like a response to Israel's air strikes on Syria's Golan Heights which killed a Hezbollah terrorists. The leftist America media will undoubtedly spin what a victim the Palestinian terrorist was.
Tel Aviv: 6 seriously wounded in Terror Attack. On the spot. pic.twitter.com/wCYGX6gtHj

— Markus Rosch (@MarkusRosch) January 21, 2015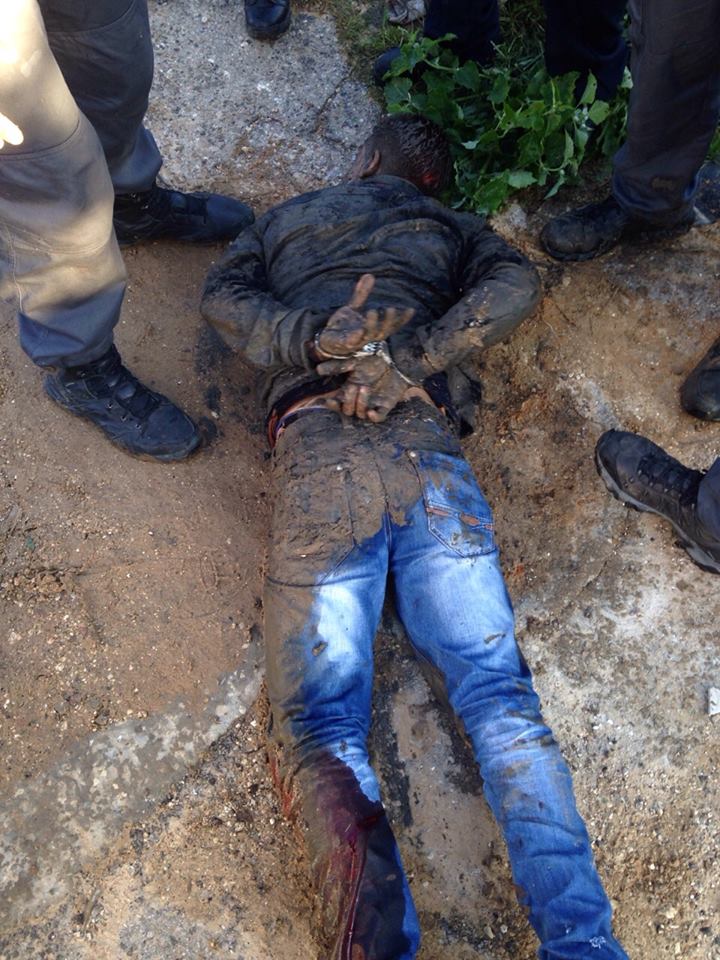 16 wounded in Tel Aviv stabbing attack by Muslim terrorist
Uhm, what? Looney toons leftist Melissa Harris-Perry was back race baiting on MSNBC. She actually said that arson and looting are not necessarily violence. This was MSNBC's Melissa Harris-Perry attempt to defend those who looted and burned down buildings in Ferguson after Darren Wilson was acquitted by a grand jury. Watch the following video: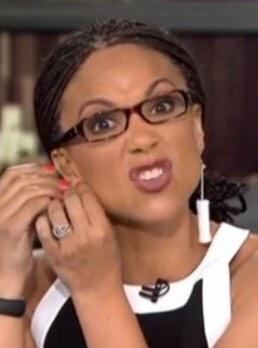 MSNBC Melissa Harris-Perry arson and looting not necessarily violence VIDEO
Um, what planet am I living on? Since when is arson and looting not violence?
Let's also remember that Melissa Harris-Perry was once a professor in college, and shaped (indoctrinated) young minds. What the hell kind of world we live in when looting and especially arson isn't consider violence?
What is it called then Melissa? Peaceful protesting? Racism against protesters by the evil white man?
Just when you think you've heard everything, crap like this comes out.
Guess what Melissa Harris-Perry. Arson and looting are violence. No matter if blacks, whites or brown people do it. The entire NBC operation should be embarrassed.
Time is running out to stop Iran from getting a nuclear weapon. Israel knows this, and they also know that the King Hussein regime here is on the side of the mullahs. So now there are reports that Israel is considering a strike on Iran to take out their nuclear weapons program. The top mullah in this country (Obama) will likely condemn Israel for even thinking of protecting themselves. Iranian born real POTUS Valerie Jarrett can't like this either.
Israel considers strike on Iran
Without an exit ramp, Israel insists its hands will not be tied by an agreement reached this week, this month or next, should it contain a clause that ultimately normalizes Iran's home-grown enrichment program.
Two filthy Palestinian terrorists attacked a synagogue in Jerusalem, killing six people, including three Americans. CNN of course is so far up the ass of the Hamas Palestinians that I was wondering how long it would be before they blamed Israel for this latest terrorist attack. So what do they do? They mislead whatever few viewers they have claiming an attack on a Jerusalem "mosque", not synagogue.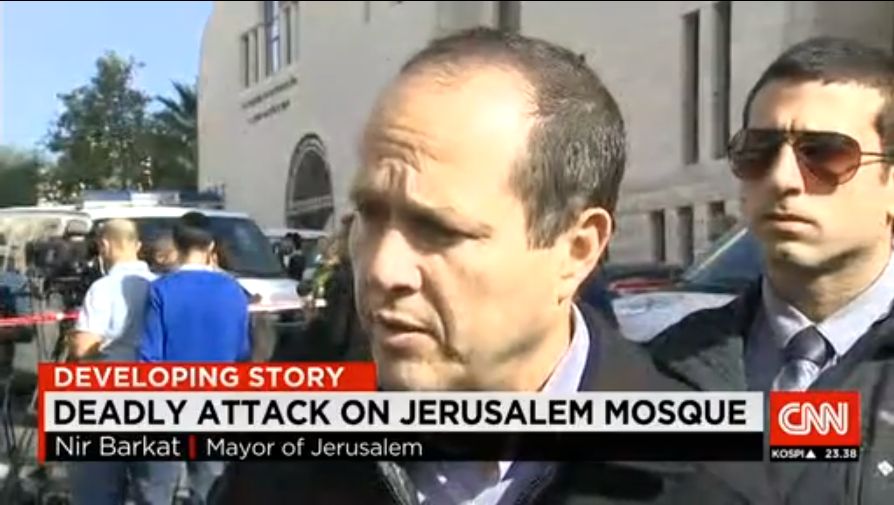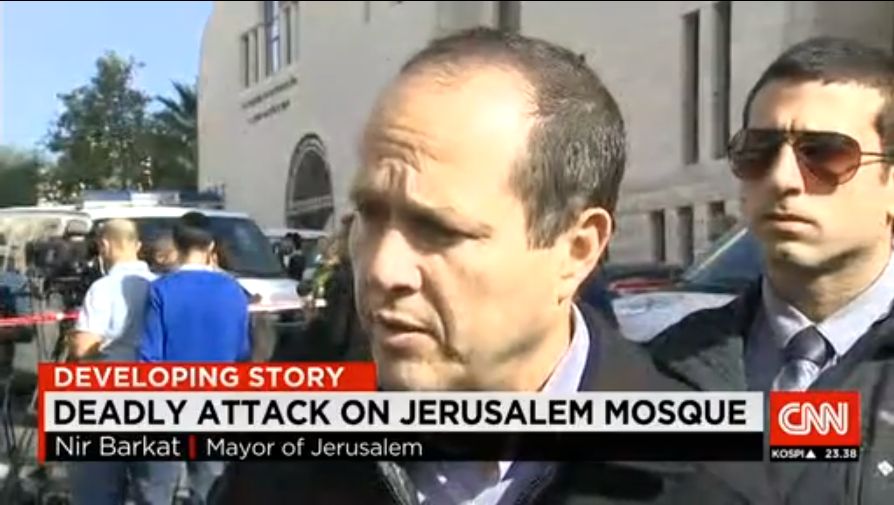 Filthy CNN claims 'Deadly Attack on Jerusalem Mosque' VIDEO
This is CNN.
Read more
Muslim terrorists have attacked a synagogue in Jerusalem. There are reports of several injuries, but the only deaths so far are the Muslim terrorists who carried out the attack. Check out how CNN described the attack:
2 men entered Kehilot Yakov Synagogue after 7am, began hacking at men at prayer. 5 killed/5 wounded. Attackers shot dead outside #Jerusalem

— Anshel Pfeffer (@AnshelPfeffer) November 18, 2014
At least five people wounded in a "terror attack" at a synagogue in Jerusalem, Israeli military spokesman @LTCPeterLerner says on Twitter.

— CNN Breaking News (@cnnbrk) November 18, 2014
Why is terror attack in quotes? Is CNN trying to infer it wasn't a terrorist attack on the synagogue in Jerusalem? You know, with the Hamas loving media, especially at CNN, I wouldn't be surprised.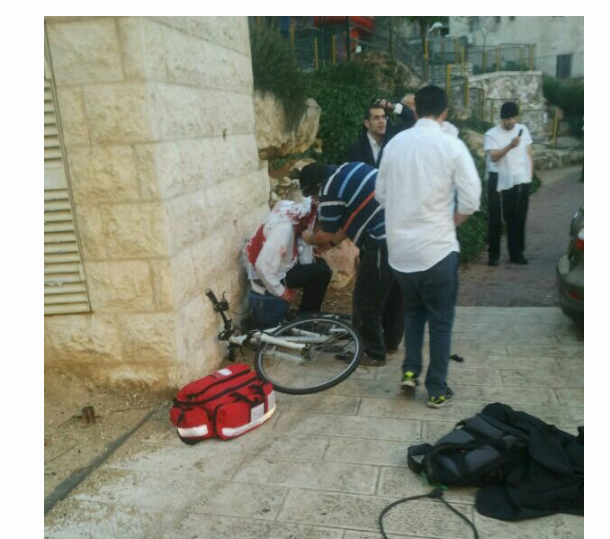 Muslim terrorists attack Jerusalem synagogue
Obama Solicitor General Donald Verrilli is comparing Russia to Israel and says that Israel Has No Claim to Jerusalem, like Russia has no claim to Crimea. Huh?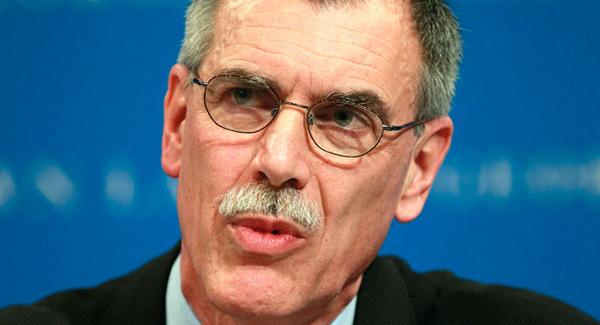 Obama Solicitor General Donald Verrilli says Israel Has No Claim to Jerusalem
Verrilli was referring to the Ukrainian region of Crimea, which Russia forcefully seized earlier this year.

"The position of the executive [Obama] is that we recognize, as a practical matter, the authority of Israel over West Jerusalem," Verrilli argued, according to court transcripts. "With respect to the rest of Jerusalem, the issue is far more complicated."

"I do think, for example, Your Honor," Verrilli said to Justice Samuel Alito, "if [we] were to start issuing passports to people born in Crimea tomorrow that identified Russia as the country of birth, that would carry obvious implications for our foreign policy position, and it would contradict the foreign policy position in a way that could be quite deleterious."

As with the disputes over Crimea's status, stating that Jerusalem is part of Israel also would interfere with the White House's policy positions, Verrilli argued.

As arguments proceeded in the case, the justices appeared to split along the justices' traditional conservative and liberal lines.

At multiple points, Justice Sonia Sotamayor appeared to argue that it would be a "lie" for the U.S. government to acknowledge on a passport that Jerusalem is in Israel.

Putting "Jerusalem, Israel" on a U.S. passport is a lie since the executive branch does not believe it to be true as a matter of policy, Sotamayor said.
At least one Obama official is now calling Bibi Netanyahu chickenshit. The entire Obama is loaded with anti-Israel, pro-Hamas leftists who hate Bibi Netanyahu simply because he tries to protect Israeli citizens. But calling Netanyahu chickenshit is something you would expect from a kid in junior high school or something, not someone with the government of the United States. How far we've fallen.
Want to take any guesses as to who this Obama official is? Who in the regime would call Bibi Netanyahu chickenshit? It really could be anyone. Could be Iranian born Valerie Jarrett. There are so many leftists that have antisemitism views in this regime, it's hard to pick just one.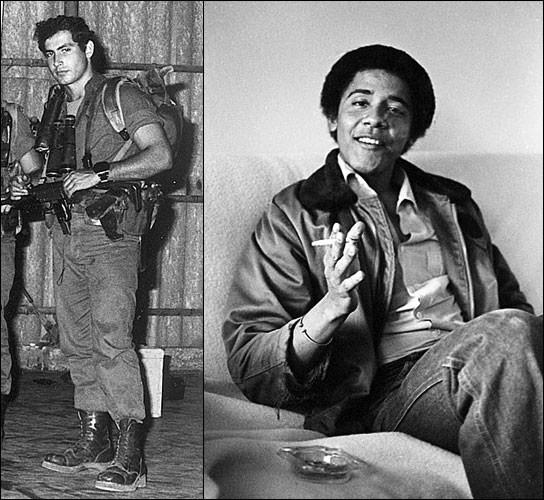 Obama official calls Bibi Netanyahu chickenshit
Do you want to see what a real chickenshit looks like?
Obama official calls Bibi Netanyahu chickenshit
Chaye Zisel Braun was a three month old American baby who was killed by Hamas in the Jerusalem terrorist attack that occurred yesterday when a Muslim terrorist drove his car into a group of people at the Jerusalem Light Rail near Ammunition Hill (Givat HaTachmoshet). You probably didn't hear much about this terrorist attack as yesterday the news was mostly focused on Ottawa. Chaye Zisel Braun was layed to rest at in Jerusalem at midnight.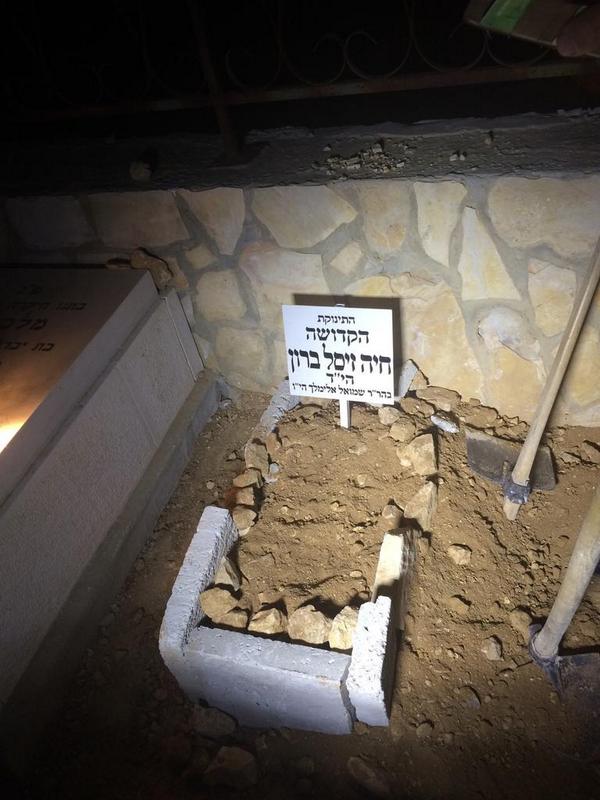 Chaye Zisel Braun – 3 month old American baby killed by Hamas – Photo Credit: @IsraelHatzolah
But hey, tell me again how the filthy Palestinian Hamas terrorists are the 'real victims'. The media here in America probably will ignore this story as it doesn't fit their narrative.
Chaye Zisel Braun is an American citizen, and the great-granddaughter of the late Rabbi Rafael Halperin, a well know figure in Israel.
The blood bucket challenge is just the latest left wing charade to support Hamas. Just days before the holiest day of the Jewish calender of Yom Kippur, Jew hating leftists like copied Ohio State's Megan Marzec and did the 'blood bucket challenge' at Yad Vashem, the Holocaust Memorial and Museum in Jerusalem. The group calls themselves 'Jews against Genocide'. Now, it isn't bad enough that they had to copy the pitiful Ohio leftist Megan Marzec with the blood bucket challenge, and mock the ALS Ice Bucket challenge right? But these left wing nut jobs have to do it during the period of Rosh Hashana and Yom Kippur too. Really classy leftists. As usual, the media is no where to be found covering this latest example of leftist antisemitism and terror sympathizing.

Jew hating perform blood bucket challenge at Yad Vashem
And the mask slips off yet again. Moms Demand Action for gun sense in America is lead by gun grabber leftist Alison A. Martin, and affiliated with Nanny Bloomberg's Mayors against illegal guns in America. Both groups, like other leftist groups are nothing but fascists groups masquerading as 'watchdog' groups. On Twitter, Alison A. Martin was arguing with someone for increased background checks, then argued that the Joseph Goebbels Nazi propaganda are 'wise words to live by'. Since the backlash grew, Martin has deleted her Twitter account thinking that this will suddenly disappear. Well, sorry for you Alison Martin. Here is a screen-grab of Martin's support for Nazi propaganda.
Moms Demand Action for Gun Sense in America leader Alison A. Martin tweets, deletes support for Goebbels Nazi propaganda
Uh oh, spaghetti ohs!
For those of you who are actually stunned or speechless over Martin's support for Nazi propaganda, I have to ask you, why? This is the progressive liberal extremist Democrat party of the 21st century. Hitler took away guns, and the Nazi party was the National Socialists party in Germany. In America today, the Democrats are the socialist party of the 21st century. Democrats want control over everything, just like Hitler and other tinpot dictators. Why are you surprised?