When it comes to conservative pages, or anti-Obama pages or groups on Facebook, they are totally fascist and block the pages or groups immediate. However, if you are a leftist and have a 'Shoot Scott Walker' page up, Facebook turns the other way to that. This is the world we live in were Democrat liberal-extremists control the media, social networking and other means of communications and allow this double standard to continue. The page didn't pop up overnight either. It's been on Facebook since August of 2013.
Obama government, which is in charge of your health care, the border, protecting Americans from terrorists and Ebola has lost $619 billion from budgets given to government agencies
accross 302 federal program. These numbers are just from 2012 when Obama was running for re-election and the media was smearing Romney. Who knows what the numbers are for 2013 and this year. CBS barely mentioned this story while ABC and NBC totally ignored it. This is more than half a trillion dollars that just vanished from thin air because of the Obama regime. I'd think it would be a newsworthy story.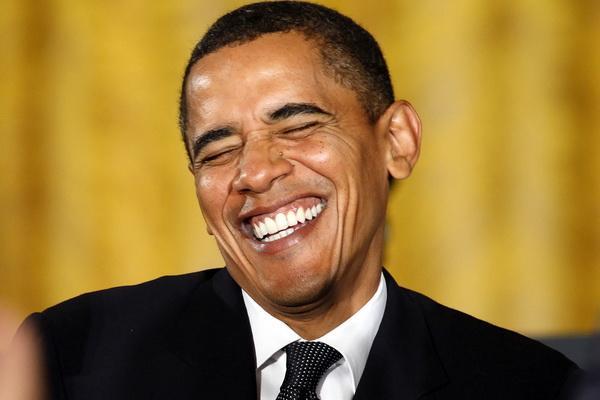 Obama government lost $619 billion from agency budgets
National Day of Protesting Against Immigration Reform Amnesty & Border Surge. Amnesty and border protests all across the country are happening today, and will happen again tomorrow.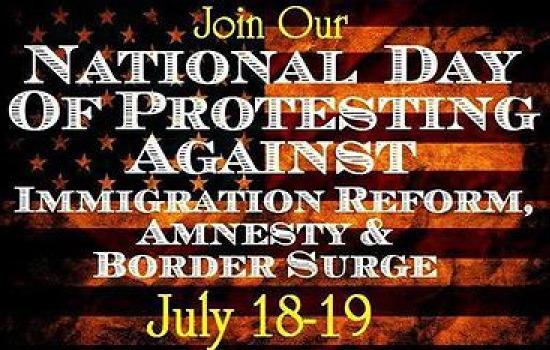 Amnesty-border protests alll across US today
1. Any form of amnesty for illegals is NOT acceptable.
2. The current surge of illegals crossing our border is NOT acceptable and must be stopped.
3. Our borders MUST be secured and our current laws enforced.

There are two dates to choose from: Friday, July 18, 2014 and Saturday, July 19, 2014. Please attend both if you can.

How to join our event:

First:
RSVP for our event here on Facebook to let us know you are attending by clicking on the Tab located under the banner at the top of the page that says "GOING"

Second:
For more details on specific protest locations in your area, please visit our website at: http://makethemlisten.wix.com/nationwideprotest#!find-a-protest-location/c1bhc
Glenn Thrush is a leftist, hack who writes for leftist Politico, a left wing propaganda site, often used by NBC and ABC. Glenn Thrush hopped aboard the race card bandwagon and tweeted about all the 'All white GOP.'
Amazing: In 1964 blacks braved violence to vote in all-white Democratic party. In 2014 they assert franchise by gate-crashing all-white GOP.

— Glenn Thrush (@GlennThrush) June 25, 2014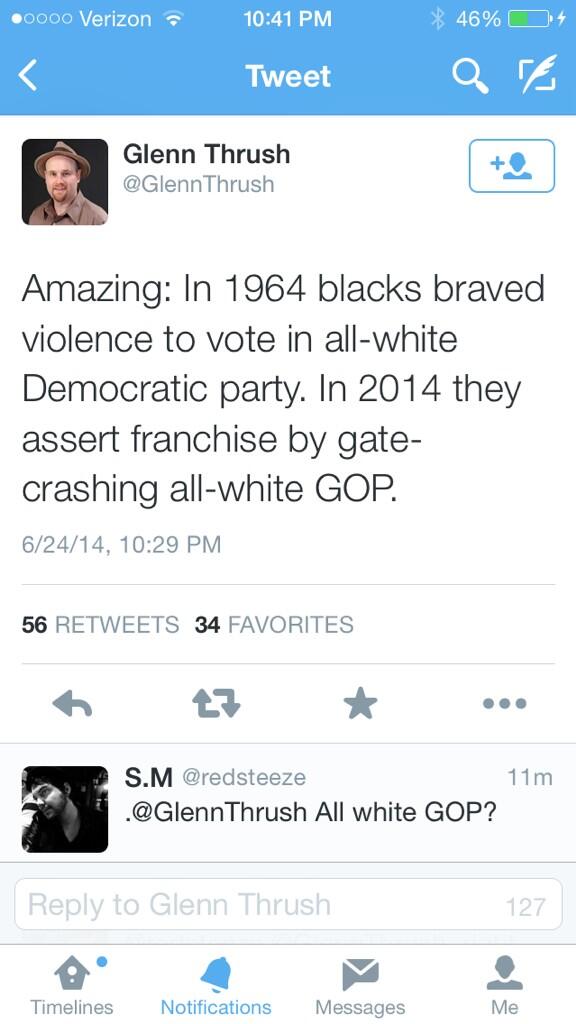 Politico hack Glenn Thrush tweets, deletes 'all white GOP'
Of course, Mr. Thrush is giddy about Thad Cochran getting the black and Democrat vote to barely win tonight's Mississippi runoff. This is your modern progressive liberal Democrat media. Play the race card, smear conservatives (especially minorities or females) and cheerlead establishment Republicans when they vote with a liberal record.
Oh this is classy @GlennThrush. Hint: #stayclassy pic.twitter.com/VoznXRTgwe

— Accuracy In Media (@AccuracyInMedia) June 25, 2014
Indeed, you stay classy Glenn Thrush.
Ryan Chamberlain, a 42 year old San Francisco man is being sought by the FBI. Ryan Chamberlain 'allegedly' has explosive materials and should be considered armed and dangerous. But the pattern of left wing extremism continues as it's revealed that Chamberlain is a left wing extremist who once worked for then San Francisco Mayor Gavin Newsom's campaign. HE's also a global warming nutter. He also hates Fox News, just like a typical leftist.
The Foxification of America…uninformed yet highly opinionated… http://t.co/H3Ph9lEaa1

— Ryan Chamberlain (@poliholic) April 8, 2014
The narrative of the Elliot Rodger killing spree at UCSB isn't about how he killed half of his victims by stabbing them to death with a knife. The narrative also doesn't make any mention that Rodgers was yet another mentally disturbed progressive. Instead, the media narrative about the Elliot Rodger killings is again about the gun he used to kill three people and himself. I think Larry Elder said it best on Twitter:
Victim's Dad blames son's death on "irresponsible politicians and the NRA." 3 of 6 killed by knife. #IslaVistaShooting #ElliotRodger #NRA

— Larry Elder (@larryelder) May 25, 2014
Where are all the progressives calling for knife control?
Larry Elder is refering to Richard Martinez. He was the father of 20-year-old UCSB shooting victim Christopher Martinez. I'm not going to go out and bash Mr. Martinez for his statements about the NRA. Richard Martinez lost his son, so of course he is going to react emotionally.
What I do blame, again is the media. They trump up all this anti-gun, anti-NRA rhetoric. They are the ones who try and push their gun banning, political activism on the public. Mr. Martinez may not have even have been aware that half of Elliot Rodger's victims were killed with a knife.
For those leftists still demanding 'proof' that Elliot Rodger is one of their own, lets take a look at his favorite Youtube channels. One of Rodger's favorite channels is the Young Turks channel. You may remember Cenk Uygur or Stink Ulcer whatever his name is. He had a show on MSNBC at one time. Like other MSNBC shows, Cenk Uygur smeared conservatives daily and spewed progressive liberal propaganda.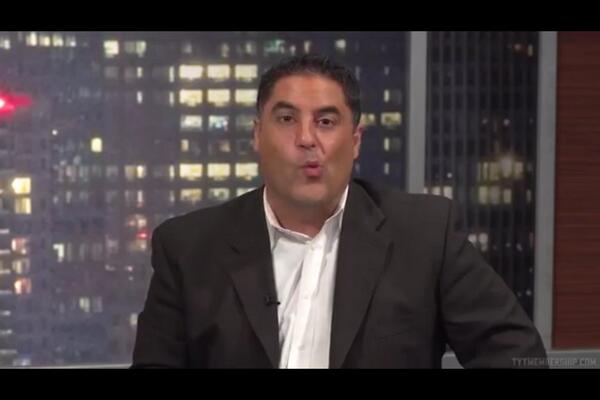 Elliot Rodger a big fan of far left Young Turks on Youtube channel
Brandon Thompson a progressive liberal Democrat from New Castle, Indiana threatened to kill John Boehner over not extending unemployment insurance.
Progressive liberal Democrats have yet again incited violence with their rhetoric. Apparently, Brandon Thompson obtained John Boehner's wife's cell phone number and left threatening messages.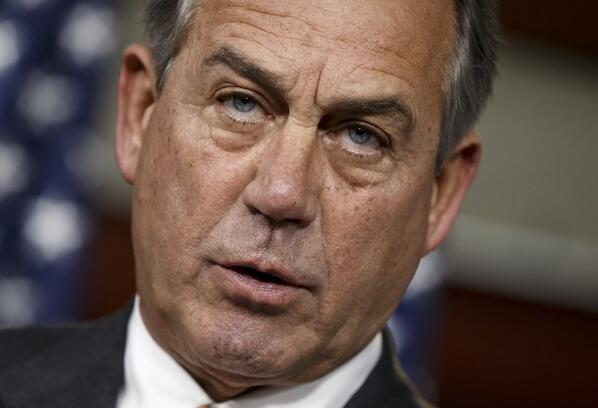 Leftist Brandon Thompson of New Castle, Indiana threatens to kill John Boehner
Boehner Threat Criminal Complaint by frankthorp
Progressive leftists like Brandon James Thompson shouldn't be threatening the life of anyone, let alone Boehner. Doesn't he realize that Boehner has basically been on his side anyway with all his caving to Obama? Leftists will never learn.
Now that Trey Gowdy has been announced to lead the Benghazi select committee, progressive liberals are threatening Trey Gowdy's life. Of course, this comes as no surprise to me. Obama's progressive liberal goons know full well that his Benghazi cover-up will be cracked and they just can't bare to see it. I'm sure the 'tea party' or conservatives will some how get the blame for the Trey Gowdy death threats though.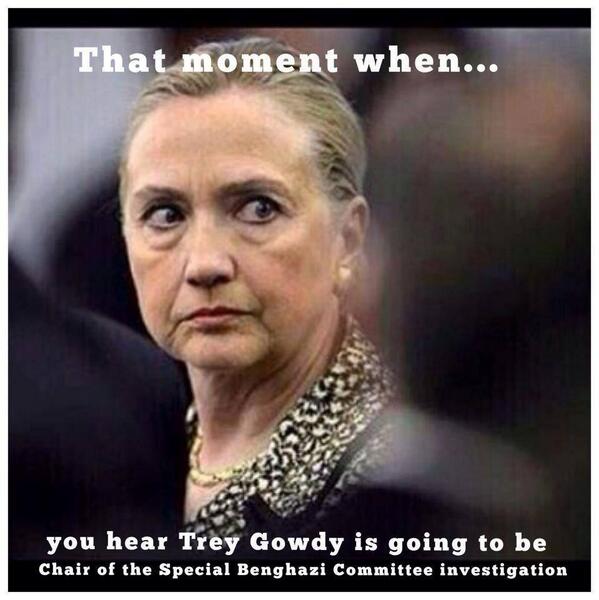 Progressive liberals threaten to kill Trey Gowdy
Now that Democrat Frazier Glenn Miller has been identified as the 'suspect' in the #jccshootings yesterday, the progressive liberal Democrat and their media complex have to go back to the drawing board to try and claim the tea party are violent. Frazier Glenn Miller had Daily Kos so worried in 2006 when he was running as a Democrat for Congress in Missouri that they organized to get him thrown off the ballot. Any time you have an incident such as uesterday, the progressive liberal media and their robot like followers immediately blame the conservatives, tea party and NRA, even though the shooter always ends up being one of their own. Back in December of last year, Gabriel Malor and Ace of Spades reviewed the media's history of convenient speculation and outright lies when it comes to the perpetrators of violence.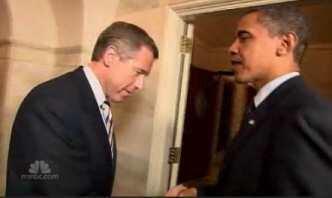 Liberal Media Myths and left-wing violence
Sept 2009: census-taker Bill Sparkman found hanged in rural Kentucky. Media speculated it was Tea Party. (He killed himself.)

— Gabriel Malor (@gabrielmalor) December 14, 2013
Feb 2010: Joe Stack flies small plane into an IRS building. Anti-tax TP rhetoric blamed. (He quoted from the Communist Manifesto.)

— Gabriel Malor (@gabrielmalor) December 14, 2013
March 2010: John Patrick Bedell shot two Pentagon security. A right-wing extremist, media asked? (A registered Democrat and 9/11 Truther.)

— Gabriel Malor (@gabrielmalor) December 14, 2013