Lolita Grayson is the wife of neanderthal progressive liberal Democrat Alan Grayson. Lolita Grayson claims that Alan shoved her during a domestic incident and has been granted a protective order. Alan Grayson, the nut job leftist Democrat has denied he shoved his wife. Just another fine example of the true war on women Democrats are conducting every day. Don't expect this to get any press coverage though. Since nutty Alan Grayson is a Democrat, he will get a free pass if it turns out he really did shove his wife. Remember, Alan Grayson is the same nut job who claimed Republicans want you to 'die quickly' without ObamaCARE and compared the tea party to the KKK even though the KKK is a Democrat legacy.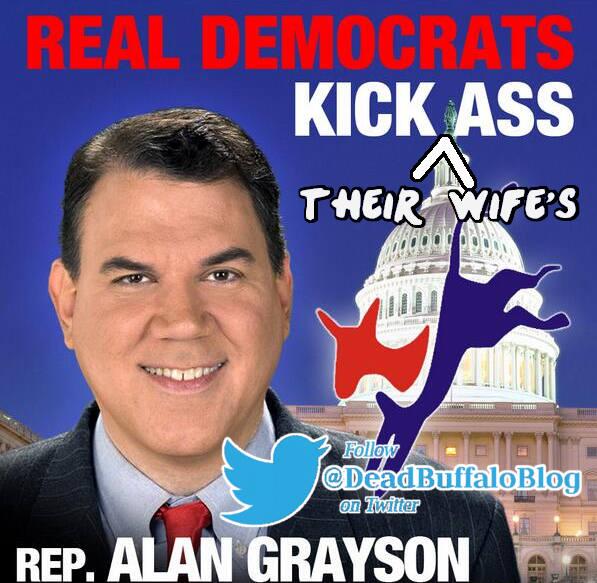 Lolita Grayson wife of Alan Grayson claims he shoved her during domestic incident
A progressive liberal 9/11 truther scared the sh*t out of Malcolm Smith as he grabbed the mic, and spewed his 9/11 truther BS. Typical for New Jersey/New York.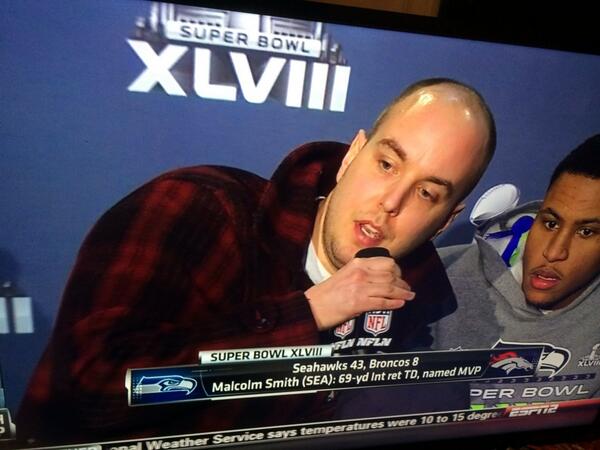 Leftist 9/11 truther grabs mic at Malcolm Smith press conference
"Investigate 9/11. 9/11 was perpetrated by our govt."
Really nice security there Christie and Cuomo. How in the hell is it possible for a nut job like this to grab the mic at the post game Super Bowl press conference?
I don't blame Malcollm Smith for being freak out there. Malcollm Smith did remain calm, so for that, i'll give him credit. Had I been in Smith's position, I would have probably decked the leftist 9/11 truther. Van Jones should be proud though.
When all the Connecticut state attorney report on Adam Lanza's came out, the only information the media gave out was that they state attorney found no "conclusive motive" for Adam Lanza's massacre at Sandy Hook elementary. What the media didn't tell people was the disturbing details the Connecticut state attorney did reveal. Seems that Lanza had computer files he kept on the rights of pedophiles, a movie about man/boy love and even instant messages about "homosexual fantasies."
I guess this kind of kills the media and left's narative about Adam Lanza being some sort of 'right wing gun nut.' I don't know any conservatives who are watching movies about man/boy love or making instant messages about homosexual fantasies. I've heard of plenty of leftists who are into this kind of crap though.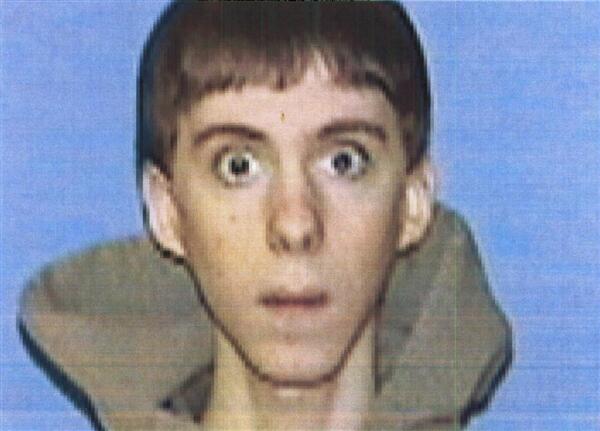 Adam Lanza had computer files on the rights of pedophiles and instant messages about homosexual fantasies
Dinesh D'Souza, the conservative filmmaker now a target of the Obama regime had a debate with Obama's left wing terrorist pal Bill Ayers at Dartmouth University last night. Ayers hasn't changed at all since being a domestic terrorist in the 1960′s and 1970s, and Dinesh D'Souza mopped the floor with him.
American Thinker summed up the debate perfectly:
When you look at Ayers with his little loop earrings and scruffy beard, and hear his sarcastic comebacks to D'Souza, you can't imagine him being any more interested in "social justice" for humanity than that outside his million dollar apartment.
Ayers threw out numbers and pretend facts, as most progressives do for emotional effect, but D'Souza caught him on a couple of them. For instance, Ayers said 90% of indigenous Native Americans were killed off by the Europeans who slaughtered them to gain the land; but D'Souza corrected him and said most of the indigenous people died from diseases brought in from foreigners. Genocide or disease, a big difference.
Since Ayers can't get off the problem with "white supremacy" in America today, and talked a lot about slavery and disenfranchised groups including women and "queer rights" groups, D'Souza countered with the unknown fact that 300,000 white men from the north during the Civil War fought against the south to win freedom for slaves.
Regarding the Second Amendment, Ayers said "we should disarm" and put serious limits on citizens who own guns. He also said the "Constitution is there to be changed," we should extend the vote to prisoners, and we should get rid of the Electoral College.
The full video of the debate from Dartmouth is also available in case you want to watch it.
Read more
Left wing atheist vandals attacked Mary and Joseph and Baby Jesus statues outside of a church in Vineland New Jersey. These left wing atheist losers chopped the faces off Mary and Joseph and decapitate Baby Jesus at Sacred Heart Church on 922 E Landis Avenue. The same thing happened a couple hours later at St. Francis of Assisi Church at 23 W Chestnut Avenue.
Leftist Atheist vandals chop of faces of Mary and Joseph Statues; decapitate Baby Jesus in Vineland, New Jersey – Image credit Cleve Bryan
The vandals hacked off the head of a statue of the Virgin Mary. In addition, the vandals also chopped a statue of Joseph in half.
A few hours later, officers were dispatched to St. Francis of Assisi Church at 23 W Chestnut Avenue for the same incident. A subsequent investigation revealed statues at this church had been damaged in the same manner as the ones at Sacred Heart.

At the St. Francis of Assisi Church, the vandals hammered in the faces of Jesus, Mary and Joseph on a statue.
"They are not just statues, but pictures and images of people that should be remembered," parishioner Jose Rodriguez said.
Lynne Stewart is your prototypical progressive liberal Democrat. She hates America, collaborated with terrorists like the Blind Sheikh after the first World Trade Center bombing in 1993 and gets out of jail free for 'compassionate' reasons. Oh, and she's a disbarred lawyer too. You probably didn't hear about this, but Lynne Steward was released from jail on New Years Eve (Obama and Eric Holder timed her early jail release perfectly, when hardly any Americans were paying attention.) Stewart was sentenced to 10 years in jail back in 2010. She got released before the start of 2014, not even serving 40% of her jail sentence. Now that's justice, progressive style! This is Obama's 'progressive' America.
Obama allows terrorist loving disbarred lawyer Lynne Stewart out of jail early
Toby Harmon says he and his friend, Jeremy Brown, two pro lifer protesters were attacked, spit on and had their life threatened by a leftist, pro abortion fanatic outside of Larry Burns' Abortion Surgery Center in Oklahoma.
Leftist assaults, spits on pro-lifer outside Larry Burns' Abortion Surgery Center
Then, the says, he young man removed his jacket and came toward them in a menacing fashion.

The second video shows a a young, bearded man shove Brown before punching him in the face.

"There's forgiveness in Christ," Brown replied, literally turning the other cheek.

Video footage shows the young man follow the 36-year-old Harmon at this point, repeatedly grabbing his video camera, as well as spitting on their signs. As the camera is blocked during a struggle, Harmon comments that a noise in the video is the sound of the man spitting on him, as well.

Harmon says the man threw his first chest-mounted camera to the ground and destroyed it, and the original video file of the incident was corrupted beyond repair. His goal, Harmon said, was to destroy the evidence of the altercation. However, Harmon had a second video camera, which he used to capture the video posted to YouTube.
Claire Davis died with her family at her side this afternoon as she was in a coma trying to recover from being shot by left wing radical socialist Karl Pierson who killed himself. Claire Davis was simply an innocent bystander who was 'in the wrong place at the wrong time.'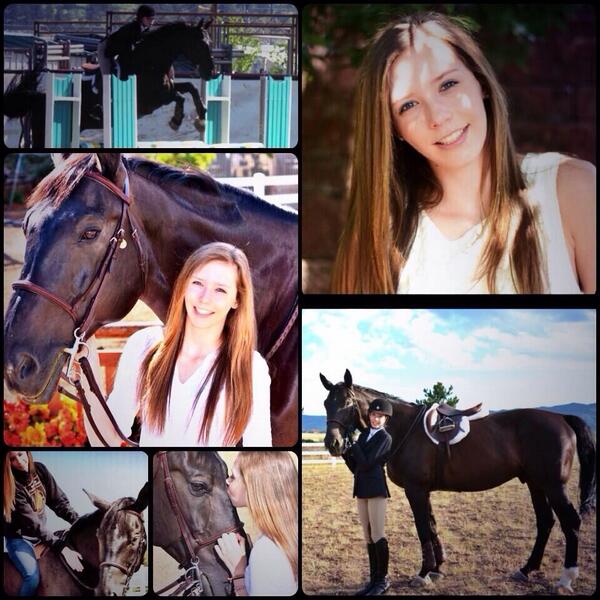 RIP Claire Esther Davis
#BREAKINGNEWS Colorado high school shooting victim Claire Davis died in the hospital this afternoon, hospital confirms

— ABC7 Eyewitness News (@ABC7) December 22, 2013
Claire Esther Davis, 17, who was in a coma after being shot at a Colorado high school last week has died, hospital officials said

— NBC News (@NBCNews) December 22, 2013
God has gained another angel today. Rest in Peace beautiful Claire Davis.

— Lindsey Rost (@Lindsey_Rost22) December 22, 2013
Have you noticed that the news about the Colorado socialist school shooter Karl Pierson has suddenly dropped off the map? Coverage of Lanza and James Holmes shooting went on for weeks, yet for some reason Karl Pierson's shooting (which still has a young woman in the hospital in critical condition) just isn't news. Could it be because it's been proven the shooter was a radical leftist? Of course. Anyway, Pierson wrote his plan of attack on his arm with a permanent marker. He also wrote the Latin phrase 'Alea iacta est,' which translates to English as 'The die Has Been Cast,'" the Arapahoe County Sheriff's Office said in a statement.
Angie Mock is the second student from Arapahoe High School to describe Karl Pierson as a very proud of being a socialist. The Denver Post scrubbed the part where fellow Arapahoe High School student Thomas Conrad described Pierson as an opinionated socialist. Now, there's the second student on record describing him as a very opinionated socialist. But you lefties can try and keep spinning that Pierson is somehow a tea party conservative or something.
Video: Second student recalls Arapahoe shooter Karl Pierson as being very proud socialist
"He was friendly enough. Very proud of being a socialist. He was very outspoken on his political views," student Angie Mock said. "To him, it just meant economic — more economic equality."
So basically Karl Pierson was your modern day progressive liberal Democrats. Bashed Republicans, was anti-gun rights, and a socialist. He was really no different than any elected Democrat today.
This has become all too predictable, Any time something bad happens to a Republican, the leftists take to social media and celebrate. It's kind of like how the Muslims danced in the streets in Palestine after 9/11/01 and passed out candy. Here is just a few fine example of the 'peace loving' NOH8 leftists glee at the news that Perry Inhofe died in a plane crash:
Unlike his vile swine of a father, Perry Inhofe seems 2hv been a decent guy. @DssdentAggrssor @koconews

— thepoliticalcat (@thepoliticalcat) November 11, 2013
Sen inhofes son died in that crash? Sad for the son; inhofe, how PATHETIC YOUR karma wasn't bestowed to YOU. Aftr wat u did to those ppl

— amy cummings (@biddyaes) November 12, 2013
Sorry but I have no sympathy for Inhofe. This man STARVES children and denies healthcare to ppl. #karma

— Marlboro.Stan (@MarlboroStan) November 11, 2013
Inhofe's son was a doctor. Inhofe opposes Obamacare. #karma

— Marlboro.Stan (@MarlboroStan) November 11, 2013
Mary Pat Foster is Chris Christie's wife. I don't like Chris Christie as a conservative, in fact, I can't stand him. But I don't find the need to mock his wife. Leftists on the other hand, all butt-hurt because Christie crushed their New Jersey Nancy Pelosi tonight resorted to mocking his wife. The next time any leftists whines about someone complaining about Michelle Obama, show them some of these tweets about Mary Pat Foster:
Had to turn off Chris Christie; his wife was scaring the children.

— Chris Connelly (@nirvana454) November 6, 2013
Chris Christie may have won but his wife's face can never win

— Alexandra (@ohemgeeitsal) November 6, 2013
Chris Christie's wife is a dog. #woof

— Andrew Colaizzi (@acolaizzi) November 6, 2013
I can't decide whose uglier Chris Christie or his wife. #fuckinHIT

— CJ (@cj_ave) November 6, 2013