Now that Democrat Frazier Glenn Miller has been identified as the 'suspect' in the #jccshootings yesterday, the progressive liberal Democrat and their media complex have to go back to the drawing board to try and claim the tea party are violent. Frazier Glenn Miller had Daily Kos so worried in 2006 when he was running as a Democrat for Congress in Missouri that they organized to get him thrown off the ballot. Any time you have an incident such as uesterday, the progressive liberal media and their robot like followers immediately blame the conservatives, tea party and NRA, even though the shooter always ends up being one of their own. Back in December of last year, Gabriel Malor and Ace of Spades reviewed the media's history of convenient speculation and outright lies when it comes to the perpetrators of violence.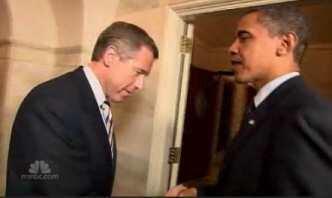 Liberal Media Myths and left-wing violence
Sept 2009: census-taker Bill Sparkman found hanged in rural Kentucky. Media speculated it was Tea Party. (He killed himself.)

— Gabriel Malor (@gabrielmalor) December 14, 2013
Feb 2010: Joe Stack flies small plane into an IRS building. Anti-tax TP rhetoric blamed. (He quoted from the Communist Manifesto.)

— Gabriel Malor (@gabrielmalor) December 14, 2013
March 2010: John Patrick Bedell shot two Pentagon security. A right-wing extremist, media asked? (A registered Democrat and 9/11 Truther.)

— Gabriel Malor (@gabrielmalor) December 14, 2013
And more leaks about #jccshooting suspect Frazier Glenn Miller come home to roost. Now we know his last run for political office was as a Democrat in 2006. It seems that Miller also was concerned about 'Israel trying To Buy Election For Neo-Con Republican Establishment.' Who does that sound like? The 21st century Democrat party, that's who. That explains why Miller ran as a Democrat for Congress in 2006. If you want to head over the White Supremacist site Vanguard News Network, you can read some of 'Rounder's' posts about those evil neo-con loving Jews in the message boards.
#Jccshooting suspect claimed Israel trying To Buy Election For Neo-Con Republican Establishment
Alison Michelle Ernst of Phoenix, Arizona is 'allegedly' the nut job woman who threw shoe at Hillary Clinton in Las Vegas. But there's more to Alison Michelle Ernst than just shoe tossing. Apparently, Alison Ernst is also a big fan of Aurora Colorado shooter James Holmes (remember the dude with the orange hair?) The nut job must be an Elizabeth Warren fan and think Hillary Clinton isn't far-left enough. Ernst wore a blonde wig during the 'alleged shoe tossing' incident.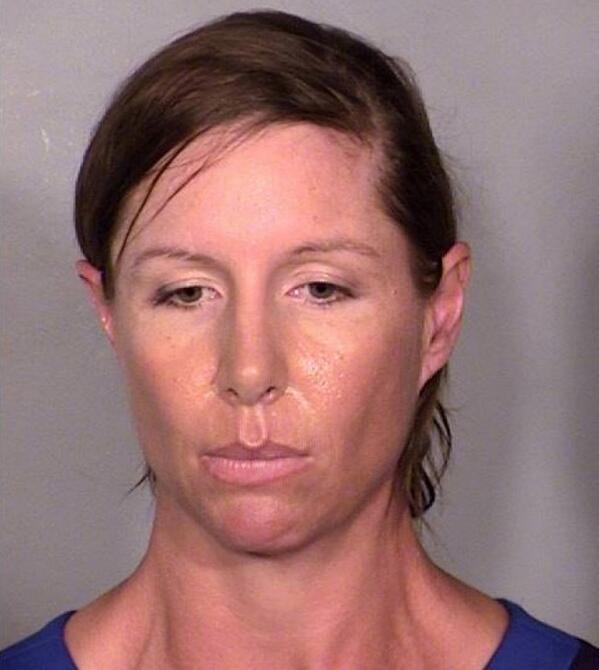 Alison Ernst mugshot
The former Mozilla CEO Brendan Eich case has exposed the world to progressive liberal fascism. Welcome to the progressive liberal gulag. National Review has a great article on what exactly progressive liberal fascism is all about. They claim to be the tolerant people. Yet they are only tolerant if you agree with their ideology. Otherwise, you get the Brendan Eich treatment. The progressive liberal left is everything they claim to be against. They are the most intolerant people in the world. They aren't for equality. They are only for keeping control of people by offering them handouts like government programs. Progressives would make Hitler smile if he were alive today.
Brendan Eich case brings out progressive liberal fascism
MJ Rosenberg, a progressive liberal Jew hating atheist who writes for the Huffington Post, and previously Media Matter had the typical progressive liberal reaction to to the Fort Hood shooting today. Rosenberg tweeted, then deleted 'At least Andrew Breitbart is dead.' Like a typical progressive liberal coward, and representative of the Huffington Post, Rosenberg later deleted his tweet.
Huffington Post MJ Rosenberg on Fort Hood shooting: At least Andrew Breitbart is dead!
In addition to this, Rosenberg used the Fort Hood murders to talk crap about Breitbart in other delted tweets (captured by Twitchy).
Beitbart writer calls for killing all Muslims but, hey, Andrew Breitbart is dead. #God's verdict on Breitbart—
MJ (Mike) Rosenberg (@MJayRosenberg) April 02, 2014

Breitbart proved Billy Joel wrong.—
MJ (Mike) Rosenberg (@MJayRosenberg) April 02, 2014

Breitbart was a loathsome racist, bigot & libeler. The world is a better place since he left us.—
MJ (Mike) Rosenberg (@MJayRosenberg) April 03, 2014

Don't blame @MMFA for me hating on the Breitbart monster. I don't work there anymore. Although MMFA is not a hotbed of Breitbart fans!—
MJ (Mike) Rosenberg (@MJayRosenberg) April 03, 2014
Read more
Just so the media doesn't distort the death of Fred Phelps, let us all remember he was a progressive Democrat, not a conservative. Fred Phelps, the founder of hate church/cult Westboro Baptist Church who kicked the bucket today ran for public office as a Democrat FIVE times. In 1992, Phelps actually ran as a Democrat for Senate. He came in second in the Kansas Democrat primary, receiving 31% of the Democrat vote in 1992. Fred Phelps was also a big supporter of ManBearPig Al Gore.
Phelps has run in various Kansas Democratic Party primaries five times, but has never won. These included races for governor in 1990, 1994, and 1998, receiving about 15 percent of the vote in 1998.[45] In the 1992 Democratic Party primary for U.S. Senate, Phelps received 31 percent of the vote.[46] Phelps ran for mayor of Topeka in 1993[47][48] and 1997.[49]

Phelps supported Al Gore in the 1988 Democratic Party presidential primary election.[49] In his 1984 Senate race, Gore had opposed a "gay bill of rights" and stated that homosexuality was not something that "society should affirm"), a position he had changed by 2000 when he had the support of homosexual advocacy groups for his presidential campaign. Phelps has stated that he supported Gore because of these earlier comments.[50] According to Phelps, members of the Westboro Baptist Church helped run Gore's 1988 campaign in Kansas.
Phelps even organized a fund raiser for Al Gore back in the '80s when ManbearPig ran for Senate:
Fred Phelps – Democrat
Fred Phelps was the face of progressivism.
Lolita Grayson is the wife of neanderthal progressive liberal Democrat Alan Grayson. Lolita Grayson claims that Alan shoved her during a domestic incident and has been granted a protective order. Alan Grayson, the nut job leftist Democrat has denied he shoved his wife. Just another fine example of the true war on women Democrats are conducting every day. Don't expect this to get any press coverage though. Since nutty Alan Grayson is a Democrat, he will get a free pass if it turns out he really did shove his wife. Remember, Alan Grayson is the same nut job who claimed Republicans want you to 'die quickly' without ObamaCARE and compared the tea party to the KKK even though the KKK is a Democrat legacy.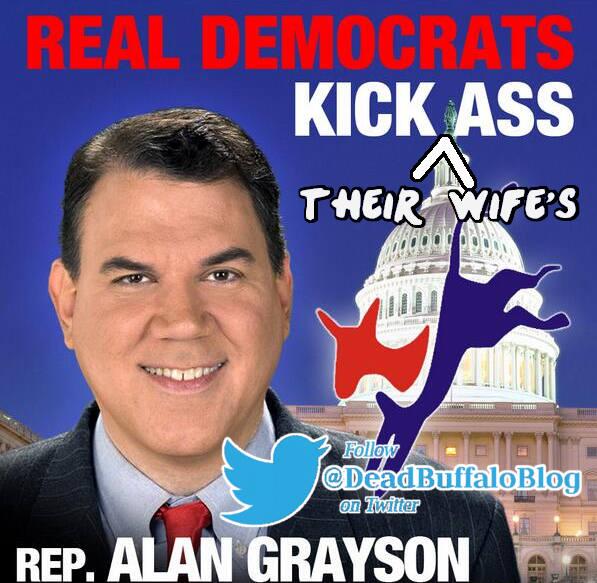 Lolita Grayson wife of Alan Grayson claims he shoved her during domestic incident
A progressive liberal 9/11 truther scared the sh*t out of Malcolm Smith as he grabbed the mic, and spewed his 9/11 truther BS. Typical for New Jersey/New York.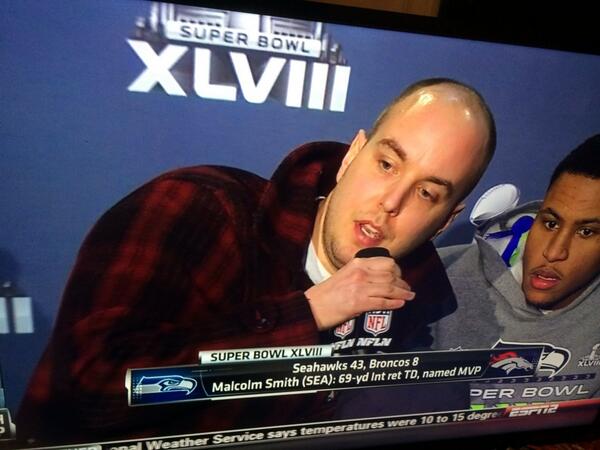 Leftist 9/11 truther grabs mic at Malcolm Smith press conference
"Investigate 9/11. 9/11 was perpetrated by our govt."
Really nice security there Christie and Cuomo. How in the hell is it possible for a nut job like this to grab the mic at the post game Super Bowl press conference?
I don't blame Malcollm Smith for being freak out there. Malcollm Smith did remain calm, so for that, i'll give him credit. Had I been in Smith's position, I would have probably decked the leftist 9/11 truther. Van Jones should be proud though.
When all the Connecticut state attorney report on Adam Lanza's came out, the only information the media gave out was that they state attorney found no "conclusive motive" for Adam Lanza's massacre at Sandy Hook elementary. What the media didn't tell people was the disturbing details the Connecticut state attorney did reveal. Seems that Lanza had computer files he kept on the rights of pedophiles, a movie about man/boy love and even instant messages about "homosexual fantasies."
I guess this kind of kills the media and left's narative about Adam Lanza being some sort of 'right wing gun nut.' I don't know any conservatives who are watching movies about man/boy love or making instant messages about homosexual fantasies. I've heard of plenty of leftists who are into this kind of crap though.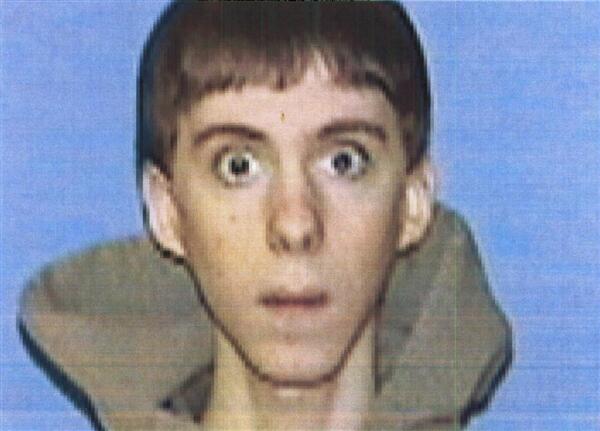 Adam Lanza had computer files on the rights of pedophiles and instant messages about homosexual fantasies
Dinesh D'Souza, the conservative filmmaker now a target of the Obama regime had a debate with Obama's left wing terrorist pal Bill Ayers at Dartmouth University last night. Ayers hasn't changed at all since being a domestic terrorist in the 1960′s and 1970s, and Dinesh D'Souza mopped the floor with him.
American Thinker summed up the debate perfectly:
When you look at Ayers with his little loop earrings and scruffy beard, and hear his sarcastic comebacks to D'Souza, you can't imagine him being any more interested in "social justice" for humanity than that outside his million dollar apartment.
Ayers threw out numbers and pretend facts, as most progressives do for emotional effect, but D'Souza caught him on a couple of them. For instance, Ayers said 90% of indigenous Native Americans were killed off by the Europeans who slaughtered them to gain the land; but D'Souza corrected him and said most of the indigenous people died from diseases brought in from foreigners. Genocide or disease, a big difference.
Since Ayers can't get off the problem with "white supremacy" in America today, and talked a lot about slavery and disenfranchised groups including women and "queer rights" groups, D'Souza countered with the unknown fact that 300,000 white men from the north during the Civil War fought against the south to win freedom for slaves.
Regarding the Second Amendment, Ayers said "we should disarm" and put serious limits on citizens who own guns. He also said the "Constitution is there to be changed," we should extend the vote to prisoners, and we should get rid of the Electoral College.
The full video of the debate from Dartmouth is also available in case you want to watch it.
Read more
Left wing atheist vandals attacked Mary and Joseph and Baby Jesus statues outside of a church in Vineland New Jersey. These left wing atheist losers chopped the faces off Mary and Joseph and decapitate Baby Jesus at Sacred Heart Church on 922 E Landis Avenue. The same thing happened a couple hours later at St. Francis of Assisi Church at 23 W Chestnut Avenue.
Leftist Atheist vandals chop of faces of Mary and Joseph Statues; decapitate Baby Jesus in Vineland, New Jersey – Image credit Cleve Bryan
The vandals hacked off the head of a statue of the Virgin Mary. In addition, the vandals also chopped a statue of Joseph in half.
A few hours later, officers were dispatched to St. Francis of Assisi Church at 23 W Chestnut Avenue for the same incident. A subsequent investigation revealed statues at this church had been damaged in the same manner as the ones at Sacred Heart.

At the St. Francis of Assisi Church, the vandals hammered in the faces of Jesus, Mary and Joseph on a statue.
"They are not just statues, but pictures and images of people that should be remembered," parishioner Jose Rodriguez said.
Lynne Stewart is your prototypical progressive liberal Democrat. She hates America, collaborated with terrorists like the Blind Sheikh after the first World Trade Center bombing in 1993 and gets out of jail free for 'compassionate' reasons. Oh, and she's a disbarred lawyer too. You probably didn't hear about this, but Lynne Steward was released from jail on New Years Eve (Obama and Eric Holder timed her early jail release perfectly, when hardly any Americans were paying attention.) Stewart was sentenced to 10 years in jail back in 2010. She got released before the start of 2014, not even serving 40% of her jail sentence. Now that's justice, progressive style! This is Obama's 'progressive' America.
Obama allows terrorist loving disbarred lawyer Lynne Stewart out of jail early